Easy Sweet Potato Smoothie for Weight Loss
Disclosure: This post may contain affiliate links, meaning I get a commission if you decide to make a purchase through my links, at no cost to you.
Are you looking for a healthy and delicious way to lose weight? If so, then you need to try this easy sweet potato smoothie! It is made with simple ingredients that are low calorie, low fat and healthy.
The ingredients are banana, cooked sweet potato, almond milk, honey, vanilla extract and cinnamon. This smoothie is perfect for breakfast or lunch, and it will help you reach your weight loss goals in no time!
Why We Love This Sweet Potato Smoothie
We are huge smoothie fans in our house, and this delicious smoothis is a hit, especially when we are craving a smoothie that tastes like sweet potato pie! It has the nutrition of sweet potato and banana with the addition of vanilla and cinnamon flavors.
I am losing weight with smoothies (see my progress so far at the bottom of this post here) and I have to mix things up so I don't get bored. That's why you see so many weight loss smoothies here on the site!
Ingredients in Our Healthy Smoothie Recipe
Banana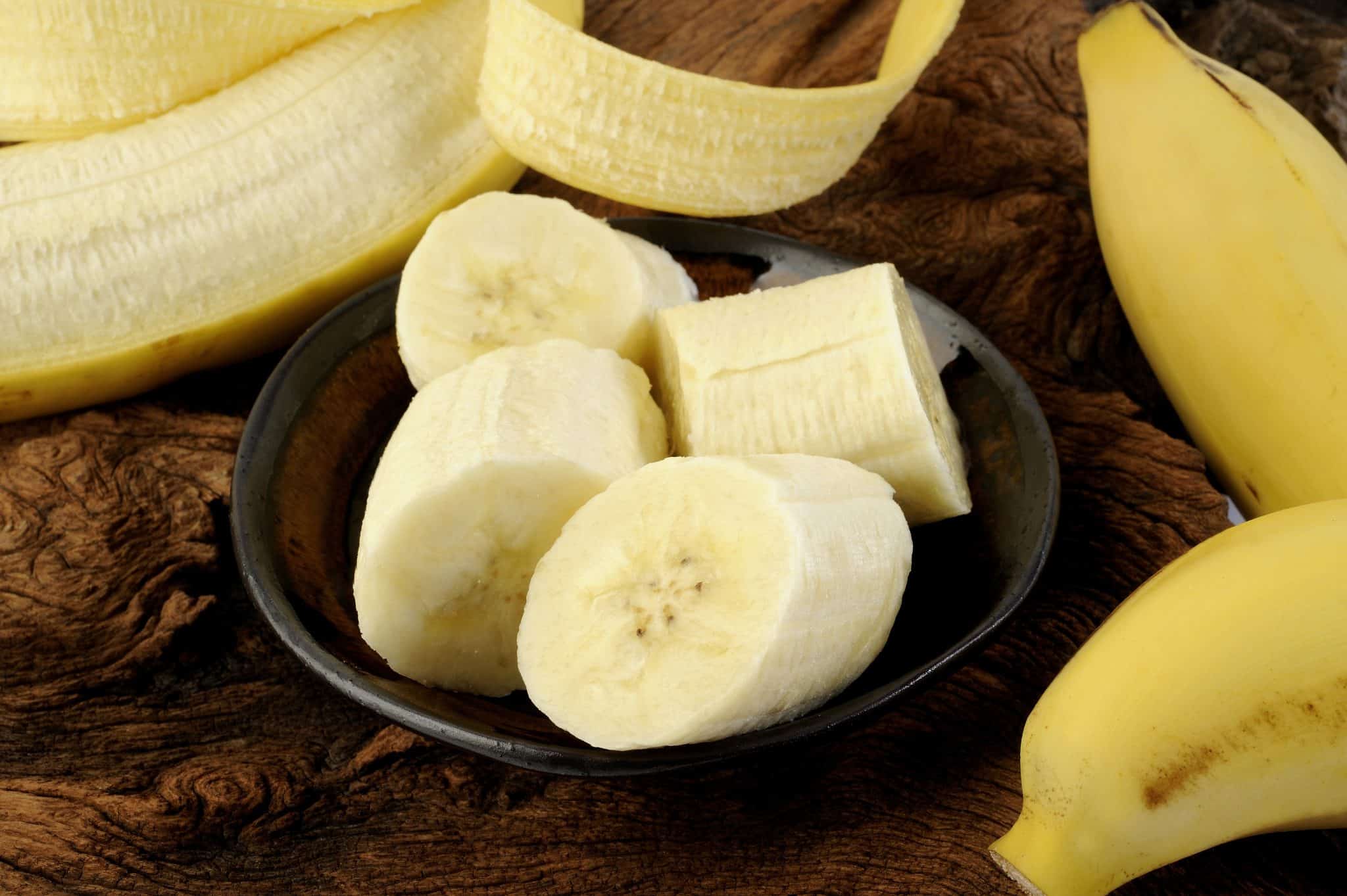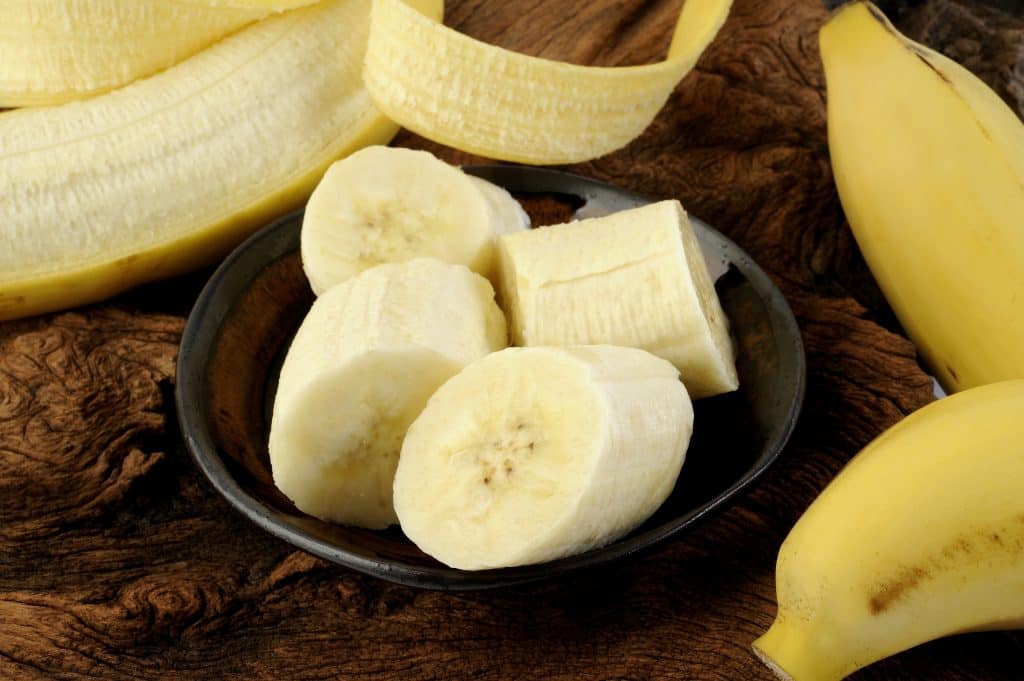 Banana gives our smoothie a natural sweetness. It also provides dietary fiber, vitamin C, and potassium. Did you know that a banana has only about 100 calories, depending upon the size?
I use a frozen banana in my recipe because I love the creaminess it adds to the smoothie. If you can, peel and freeze your banana beforehand.
Cooked Sweet Potato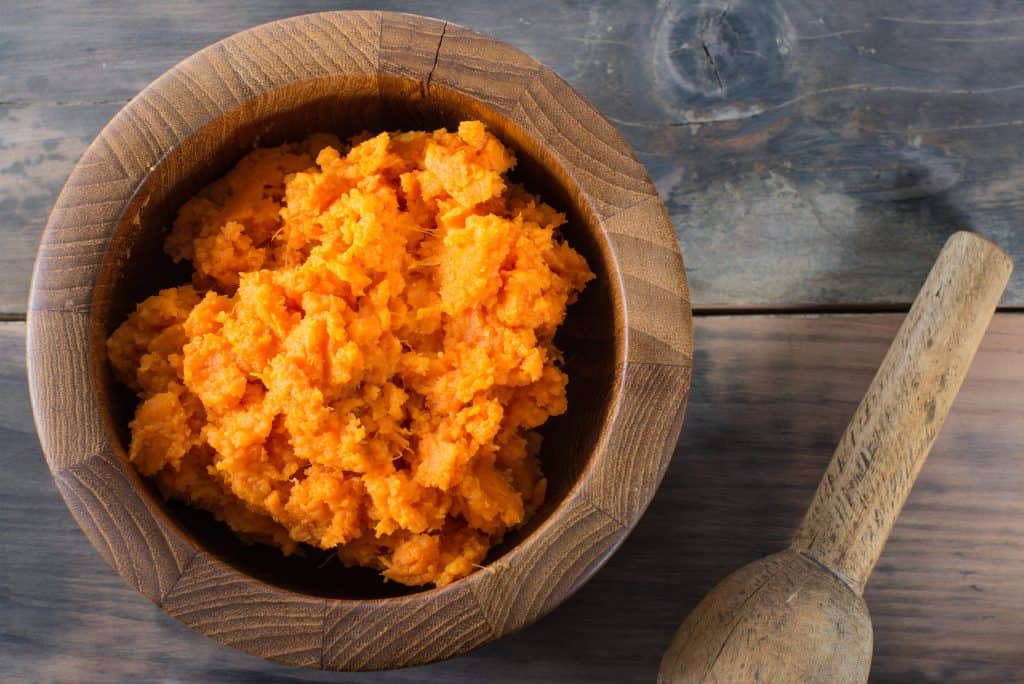 Sweet potatoes are an excellent source of beta-carotene, which is converted to vitamin A in the body. They are also a good source of dietary fiber (including soluble fiber), manganese, and vitamins B6.
This recipe is an excellent way to use up an extra baked sweet potato, or you can just cook some specifically for this recipe (even microwave if you are in a hurry, but let it cool down a bit before blending!).
For a fun twist, try a purple sweet potato in place of an orange mashed sweet potato.
Almond Milk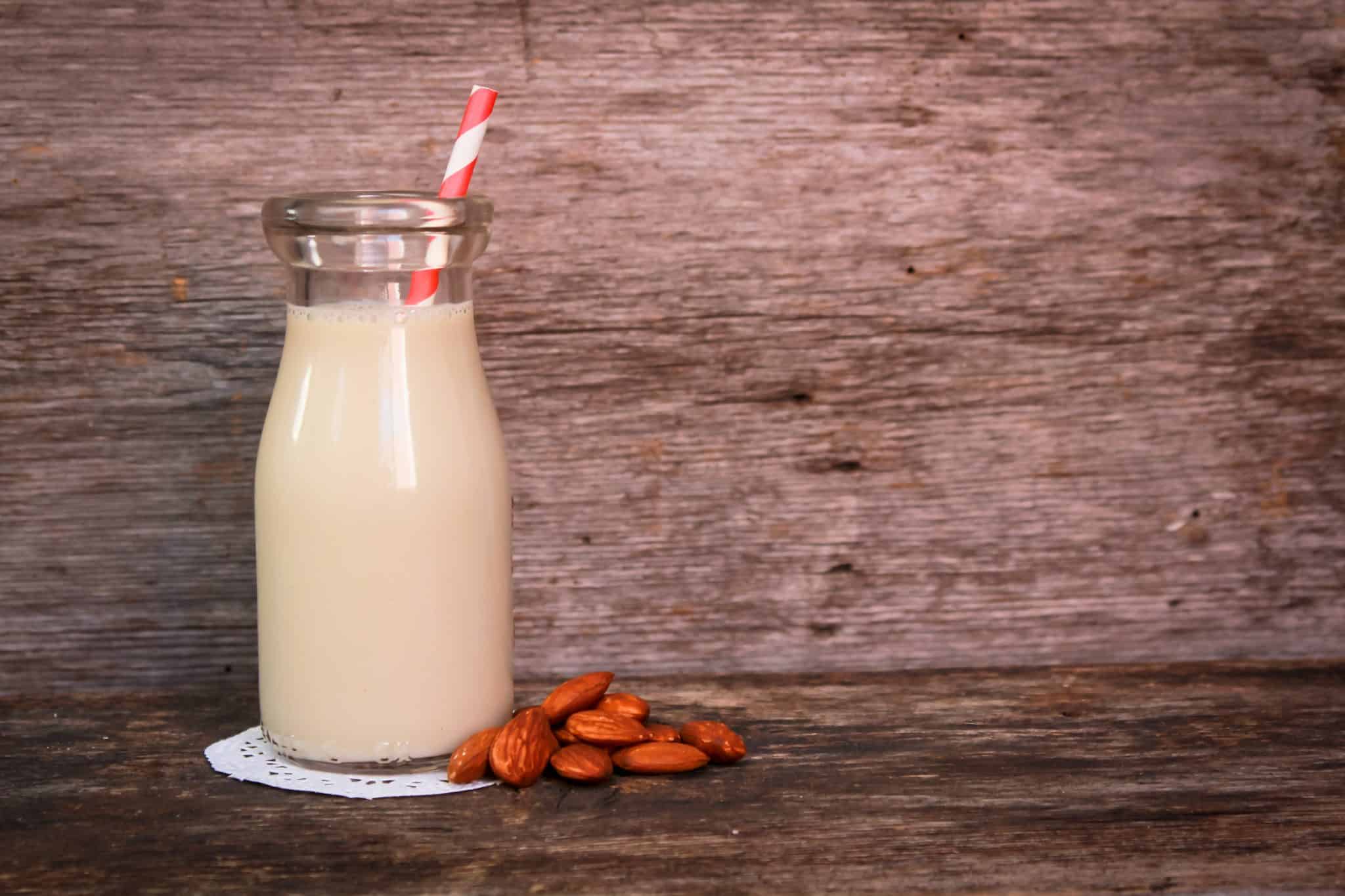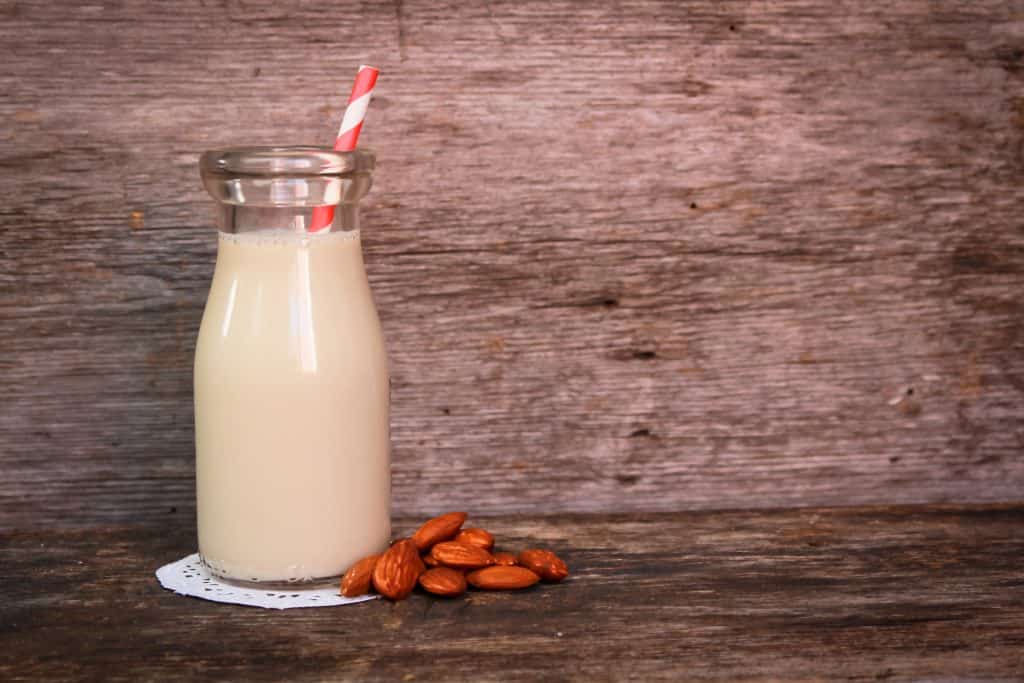 Almond milk provides calcium, vitamin E, and magnesium. I love using almond milk in my smoothie recipes because it is low in calories and fat but high in nutrition.
You can find almond milk in the dairy section of most grocery stores. If you cannot have almonds, then try using cashew, coconut milk or soy milk instead. I have found that the Simply Almond brand works best for my diet.
Honey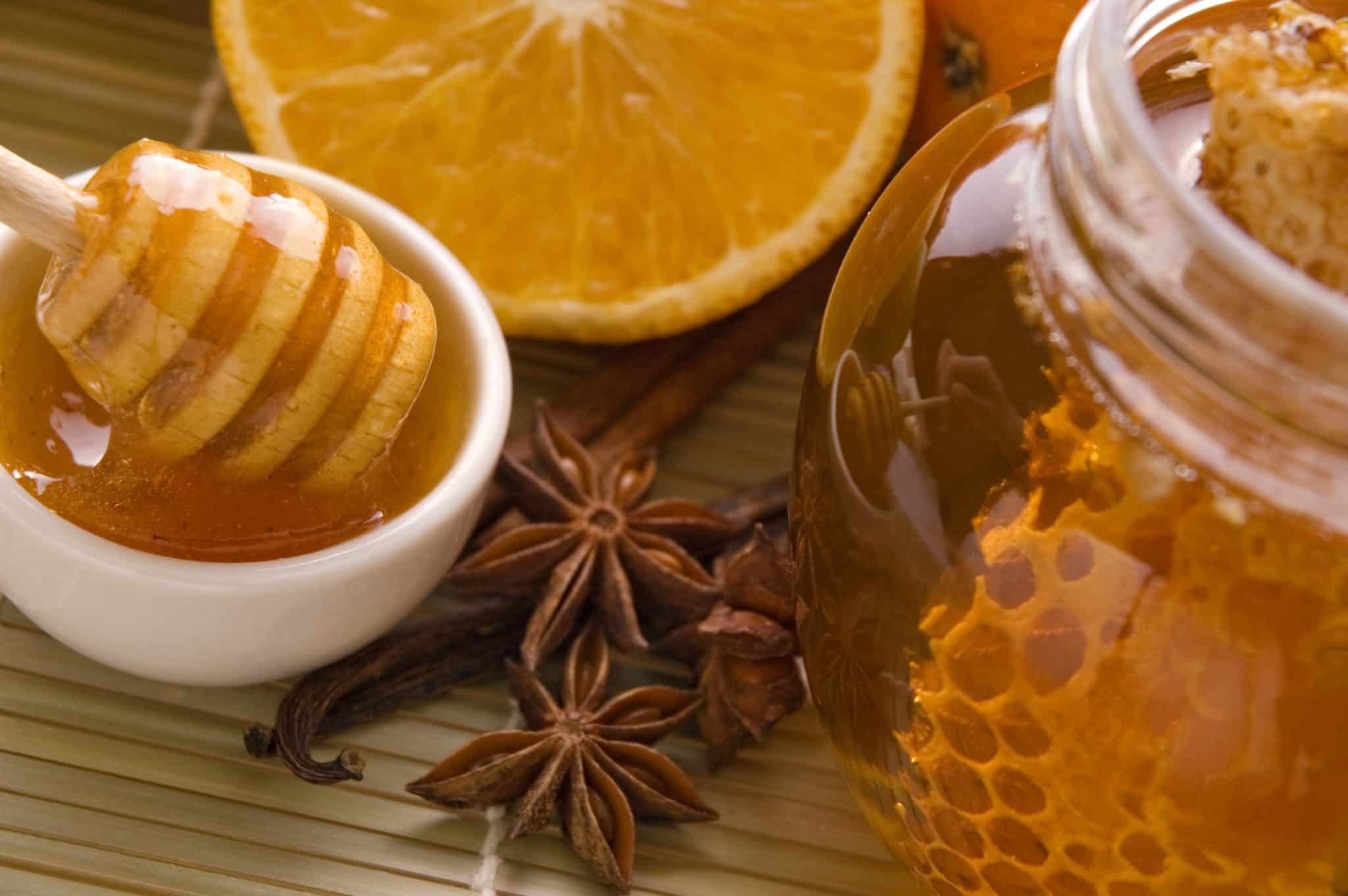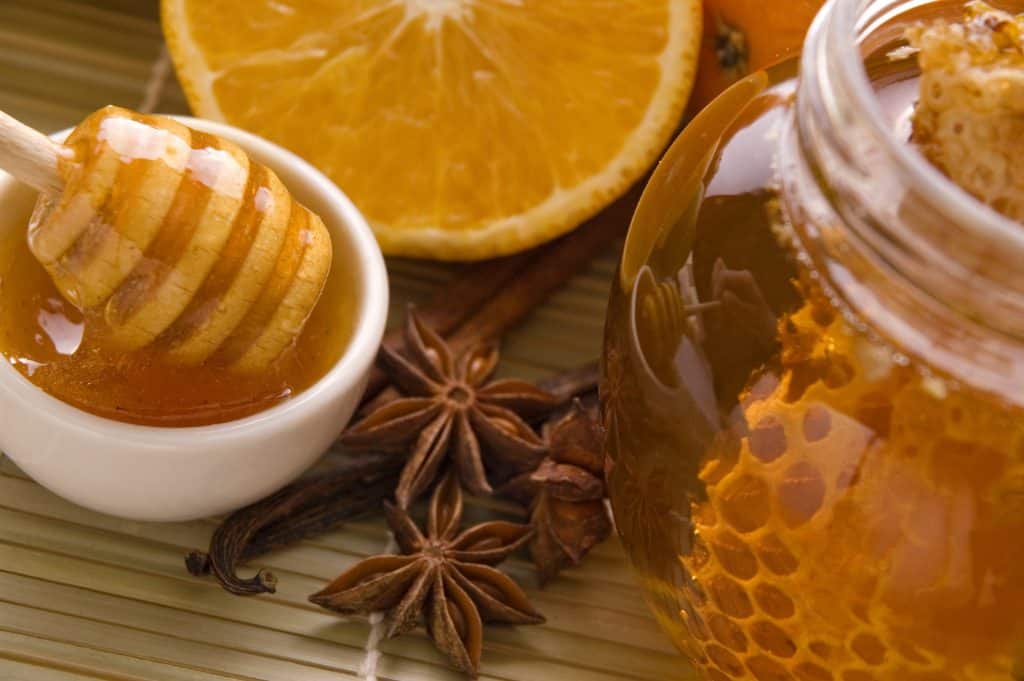 Honey is a natural sweetener that provides antioxidants and antibacterial properties. It is also a good source of vitamins and minerals.
I like to use honey in my smoothies because it adds a delicious sweetness without adding any processed sugar. If you are looking for a vegan option, then you can try using agave nectar or maple syrup instead, or feel free to leave it out altogether.
Vanilla Extract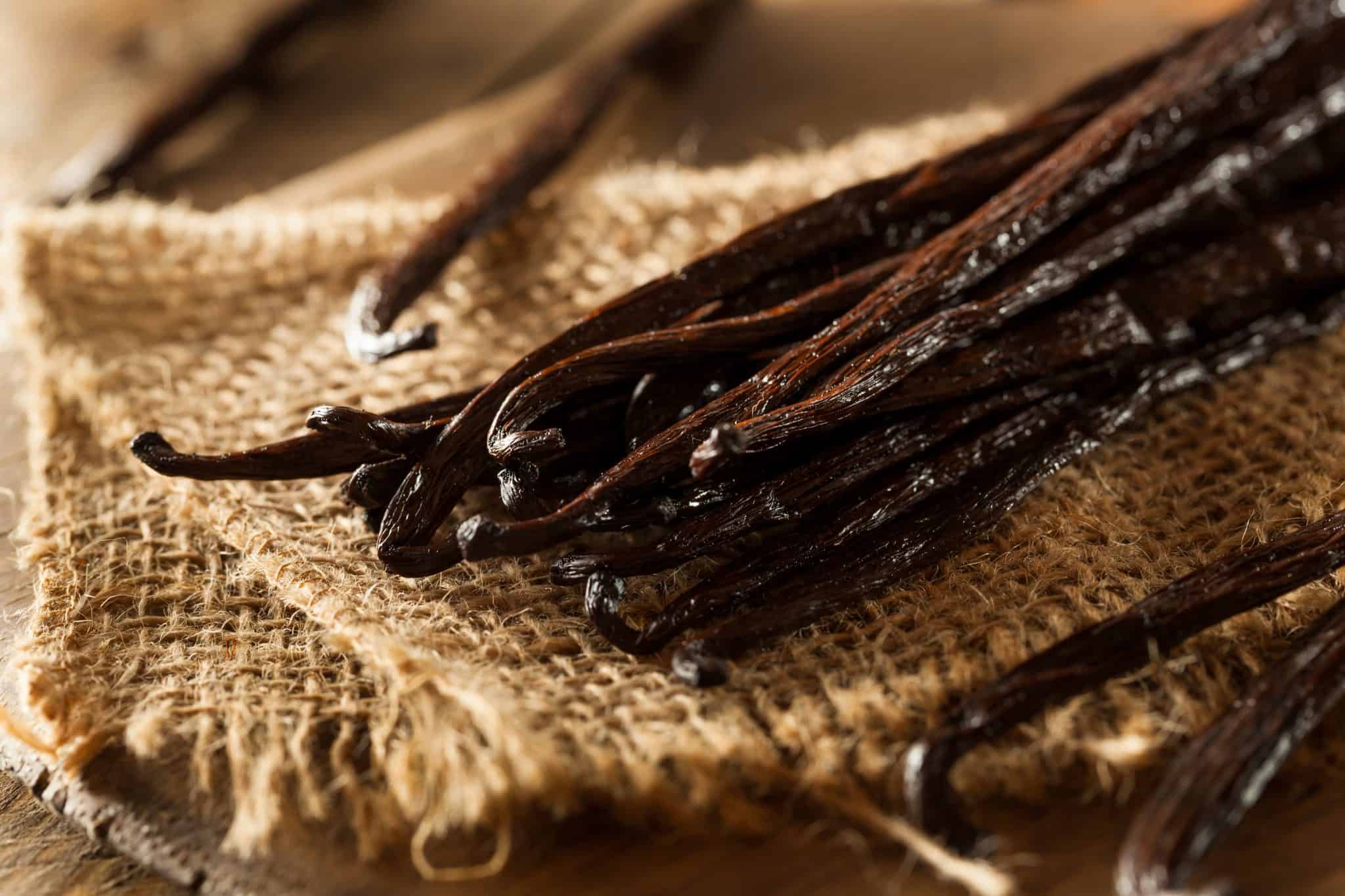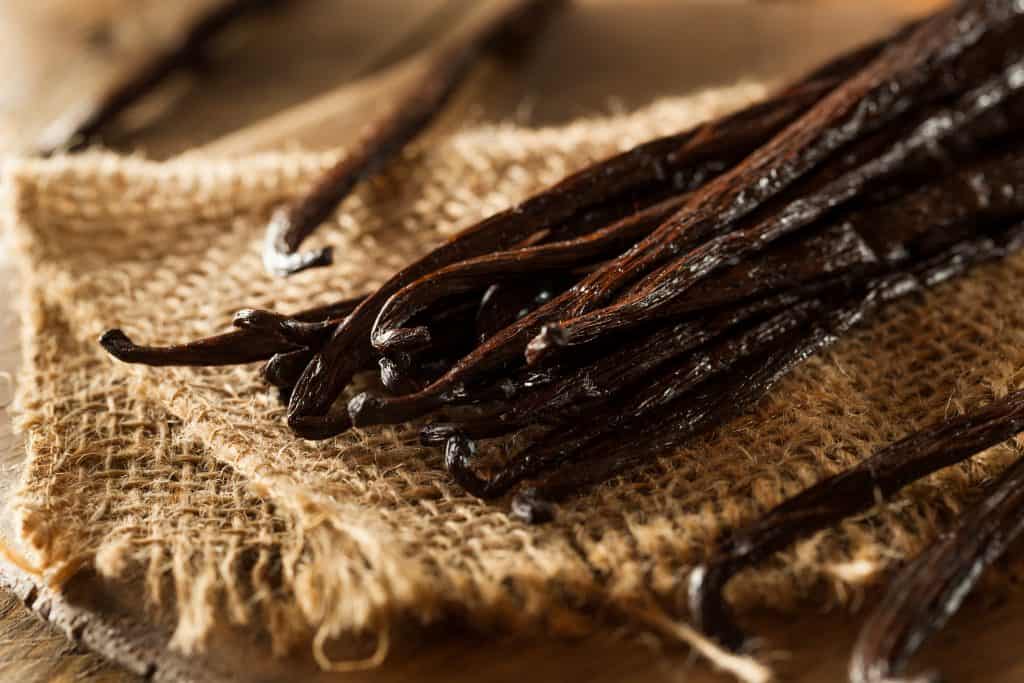 Vanilla extract is a great way to add flavor to your smoothie without adding any calories. It also provides antioxidants and has been shown to have some anti-inflammatory properties.
Feel free to sub unsweetened vanilla milk and leave this out, or even add a scoop of vanilla protein powder and leave out the honey and vanilla extract.
Cinnamon
Cinnamon is a delicious spice that not only adds flavor to your smoothie but also provides some health benefits. Cinnamon has been shown to help regulate blood sugar levels, and it also has anti-inflammatory properties.
You can also use a pumpkin spice blend, which works really well with the flavor of roasted sweet potato.
How to Make a Weight Loss Smoothie
Now that you know all about the ingredients in our smoothie, let's talk about how to make it! This recipe is super simple and can be made in just a few minutes.
First, start by adding the banana, sweet potato, almond milk, honey, vanilla extract and cinnamon to a blender. If you are using a high-powered blender, then you can add all of the ingredients at once. Otherwise, I recommend adding the liquid ingredients first and then adding the banana and sweet potato.
Next, blend all of the ingredients until they are smooth. If you find that your smoothie is too thick, then add more almond milk until it reaches the desired consistency.
Finally, pour your smoothie into a glass and enjoy!
You can also make this ahead of time and store it in the fridge for later. Just make sure to add a little extra almond milk when you re-blend it so that it isn't too thick.
You'll Love These Other Weight Loss Smoothies…
See Also: Are Smoothies Good for Weight Loss?
How to Customize This Easy Sweet Potato Smoothie for Weight Loss
Add some greens: Throw in some spinach, kale or swiss chard for an extra boost of nutrition without a lot of extra calories. Leafy greens are some of the most nutritious foods you can find, plus they won't really affect the flavor of this smoothie. If you're new to greens, I'd suggest starting with just a few spinach leaves.
Add a scoop of protein powder: If you want to make this into more of a meal replacement smoothie, then add a scoop of your favorite protein powder. This will help keep you full longer and help with post-workout recovery if you're drinking it after a workout.
Make it sweeter or less sweet: If you find that this smoothie isn't sweet enough for you, then add more honey or agave nectar. If you want to make it less sweet, then either reduce the amount of honey/agave nectar or add more unsweetened vanilla almond milk.
Make it a smoothie bowl: Simply reduce the amount of liquid in the recipe, blend and pour into a bowl. Top with fresh fruit, chocolate chips or any other toppings of choice. I like to do a few mini chocolate chips, hemp seeds or chia seeds and a crushed graham cracker so it's like pie.
Add some healthy fat: If you want to make this smoothie even more filling and satisfying, then add a tablespoon of nut butter such as almond butter or peanut butter or even coconut oil. This will also help slow down the absorption of sugar from the banana and sweet potato so you don't get a quick sugar rush.
As you can see, there are lots of ways to customize this easy sweet potato smoothie for weight loss. Mix it up and rotate it with some of our other smoothie recipes so you don't get bored while losing weight.
Common Questions about Sweet Potato Smoothies
Are sweet potato smoothies healthy?
Yes, sweet potato smoothies can be a healthy part of your diet if you make them with healthy ingredients. This recipe uses simple, whole food ingredients that are low in calories and fat but high in nutrients. If you're looking for a more nutrient-dense smoothie, then consider adding some greens or protein powder to this recipe.
Can you eat raw sweet potatoes in a smoothie?
Yes, you can use raw sweet potato in a smoothie. However, I prefer to cook them first because it makes the smoothie creamier and sweeter. If you do choose to use raw sweet potatoes, then I recommend peeling and cubing them before adding them to the blender. You can also buy frozen sweet potato chunks, which work well with a bit more liquid than this recipe calls for.
What are the benefits of eating sweet potatoes?
Sweet potatoes are a good source of fiber, vitamins and minerals. They're also low in calories and fat. This makes them a great food to include in your diet if you're trying to lose weight or maintain a healthy weight.
Easy Sweet Potato Smoothie for Weight Loss
Enjoy this delicious smoothie as a meal replacement or snack! Tastes like sweet potato pie.
Ingredients
1

banana

(frozen)

1/2

cup

cooked sweet potato

1 1/2

cups

almond milk

2

Tbsp

honey

1/4

tsp

vanilla extract

1/4

tsp

cinnamon
Instructions
Add all ingredients to blender.

Blend on high speed until smooth.
Video
Final Thoughts on Our Sweet Potato Weight Loss Smoothie Recipe
If you're looking for a healthy and satisfying smoothie to help with your weight loss goals, then this sweet potato smoothie recipe is a great place to start. It's made with simple, whole food ingredients that are low in calories and fat but high in nutrients.
You can customize it however you like by adding different flavors or ingredients depending on what you have on hand. So go ahead and give it a try – I promise you won't be disappointed!
Happy Blending!
Amanda