Easy Blueberry Avocado Smoothie (Try This!)
Disclosure: This post may contain affiliate links, meaning I get a commission if you decide to make a purchase through my links, at no cost to you.
Are you looking for a delicious and healthy smoothie to enjoy? If so, then you should definitely try this easy blueberry avocado smoothie recipe!
This smoothie is made with simple ingredients: banana, blueberries, avocado, vanilla bean, flaxseeds and almond milk. It's healthy, nutritious and tastes great!
Why We Love This Easy Smoothie Recipe
In our house, we love all things smoothies and smoothie bowls, and we have seen great results using whole foods like fresh fruits and vegetables, whole grains, nuts and seeds. (Like my 30 lb + weight loss so far!)
But sometimes there is a healthy ingredient we really just don't like the taste of, so we sneak it in with other ingredients that hide it. One of those ingredients is avocado.
If you're one of those people who enjoys avocado, I'm jealous. I wish I liked it! But, I can still get the health benefits of avocado without the taste with a delicious smoothie recipe like this one.
We have smoothies or smoothie bowls for breakfast a lot, so make sure to check out all of our healthy smoothie recipes here!
Ingredients in Our Blueberry Avocado Smoothie
Blueberries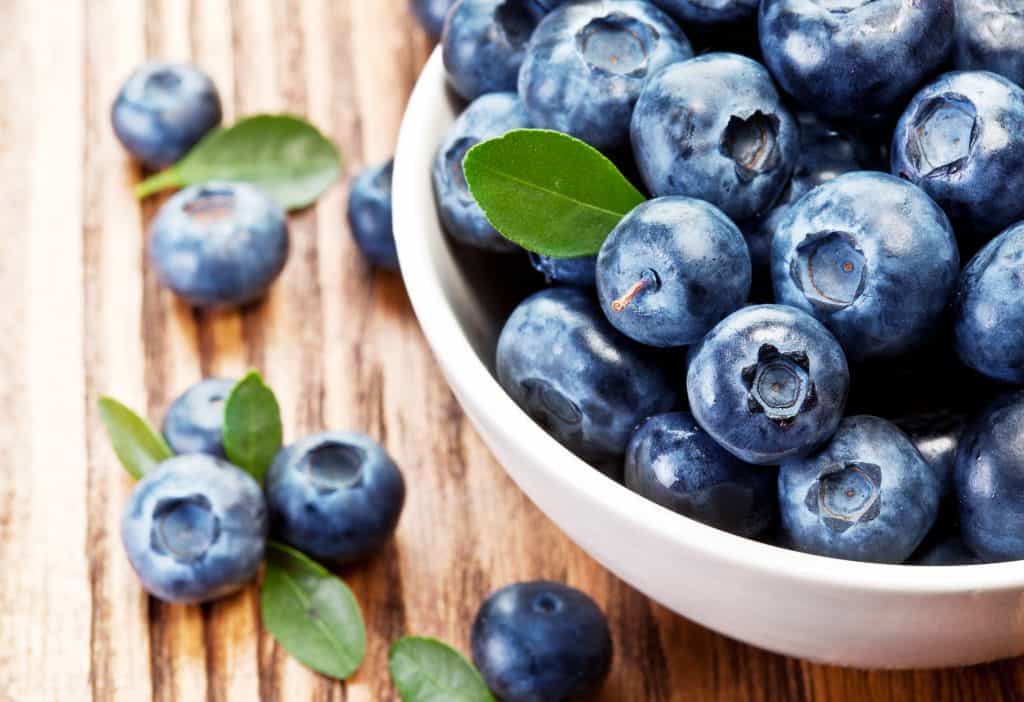 Of course you have to have blueberries in any blueberry smoothie recipe! I love all the antioxidants, vitamin C, and vitamin K you get in blueberries. If you don't have fresh blueberries on hand, frozen blueberries work well, too, and they give the smoothie a creamier consistency.
They have also been shown to help you maintain healthy bones, improve skin health, can help lower blood pressure, help manage diabetes, and protect agains a wide range of conditions with their high antioxidant content. (source)
_________________
Avocado
The other star in our recipe is avocado. I know, it's not everyone's favorite ingredient, but it really is good for you! Avocados are a good source of healthy fats, fiber, vitamins and minerals.
They are also known for being heart-healthy and helping to lower cholesterol. They can also help improve digestion and reduce the risk of infection. (source)
So, even if you don't love the taste of avocado, I encourage you to give this smoothie a try. The other ingredients really help to mask the taste and you'll get all the great health benefits!
You can use fresh or frozen avocado. I don't usually use mine fast enough, so once they are ripe I cut them and freeze them.
_________________
Banana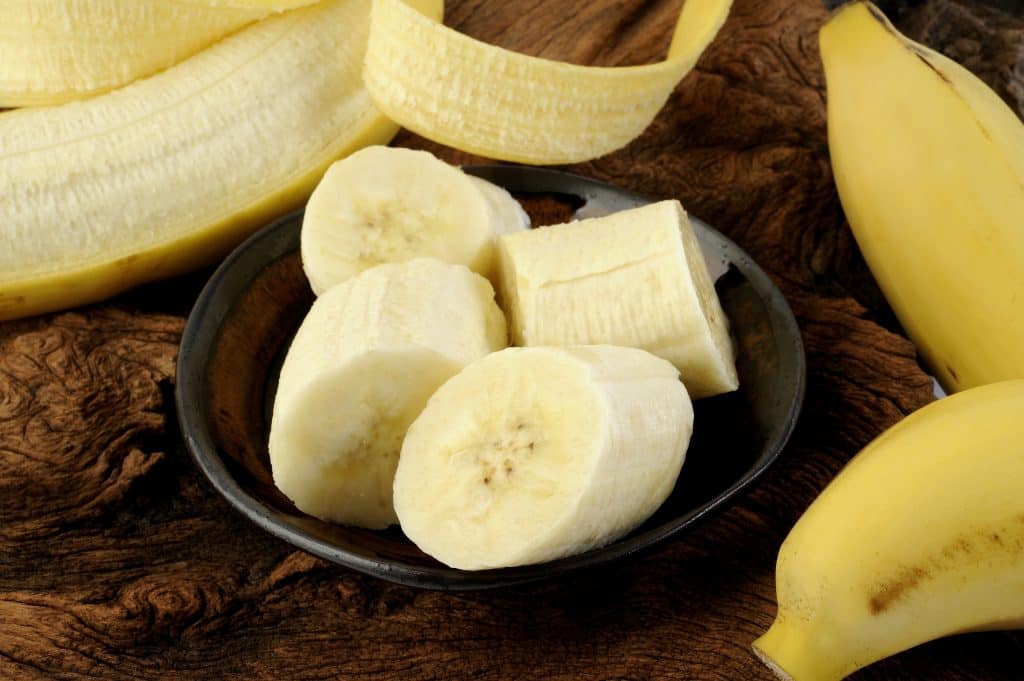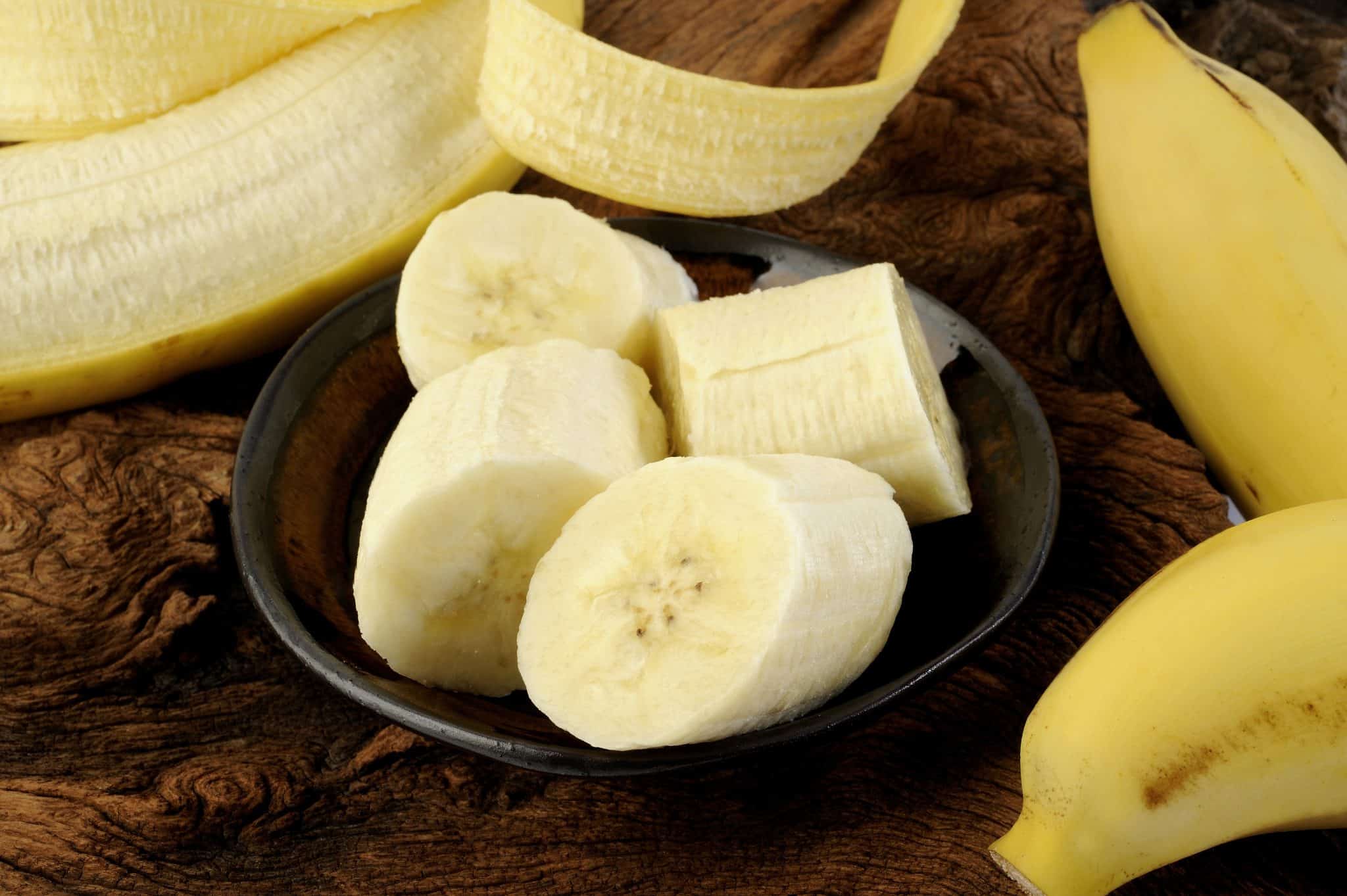 Banana is another one of our favorite smoothie ingredients since it's so versatile. It helps thicken up a smoothie without adding any dairy, and it's also a good source of dietary fiber, vitamin C, potassium and vitamin B6. (source)
Bananas also add a natural sweetness to the smoothie and help to hide the avocado (if you are about hiding it). I prefer to use frozen banana for texture.
_________________
Vanilla Bean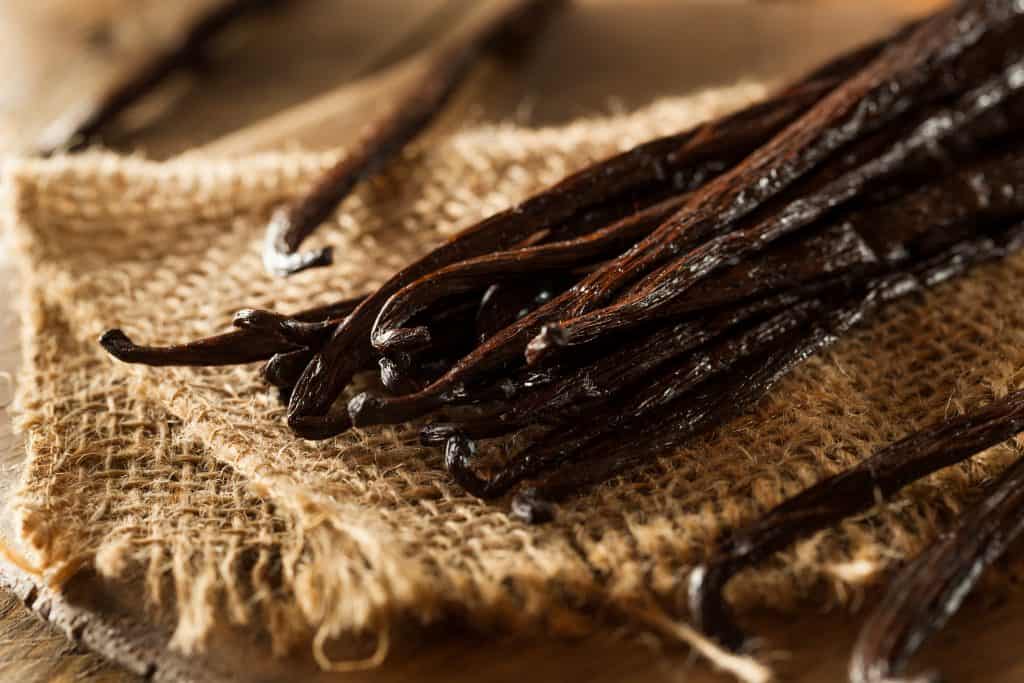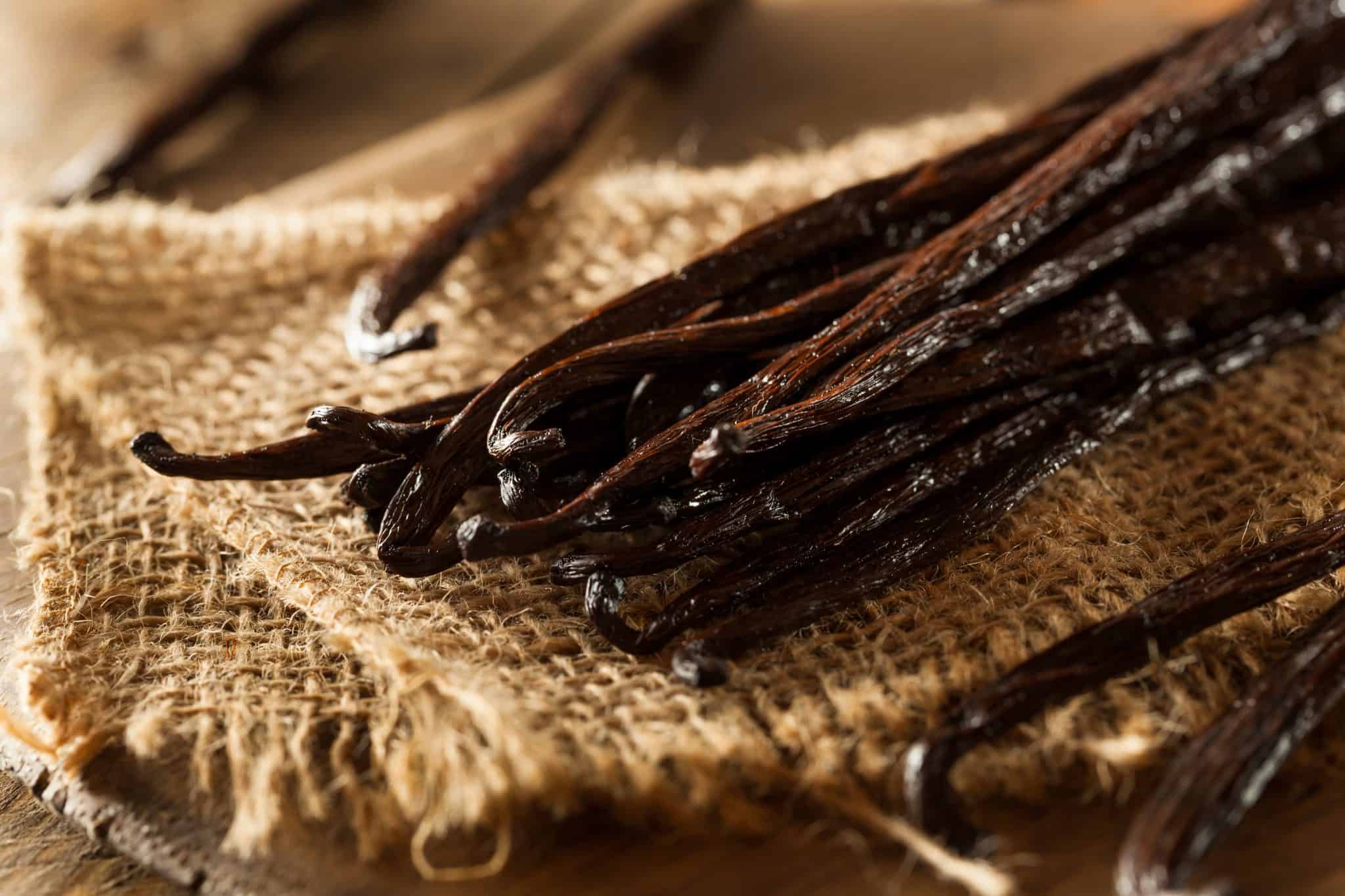 Vanilla bean is a great addition to smoothies for flavor and because it's a good source of antioxidants. It also contains small amounts of calcium, iron, magnesium, potassium, and zinc. (source)
If you don't have a fresh vanilla bean to scrape, then just get vanilla bean powder or even use a tiny bit of vanilla extract. It just adds a richness to the flavor.
_________________
Flax Seeds
Flaxseeds are another ingredient we love to add to our smoothies. They are high in fiber, omega-3 fatty acids, and antioxidants. They have also been shown to help lower cholesterol, improve blood sugar control, and reduce the risk of cancer. (source)
You can add flaxseeds whole or grind them up in a coffee grinder first. I like to do a little of both depending on what I have on hand. I used to buy pre-ground seeds but I found out that they lose their healthy fats after prolonged exposure to oxygen, so either use whole or grind your own.
_________________
Almond Milk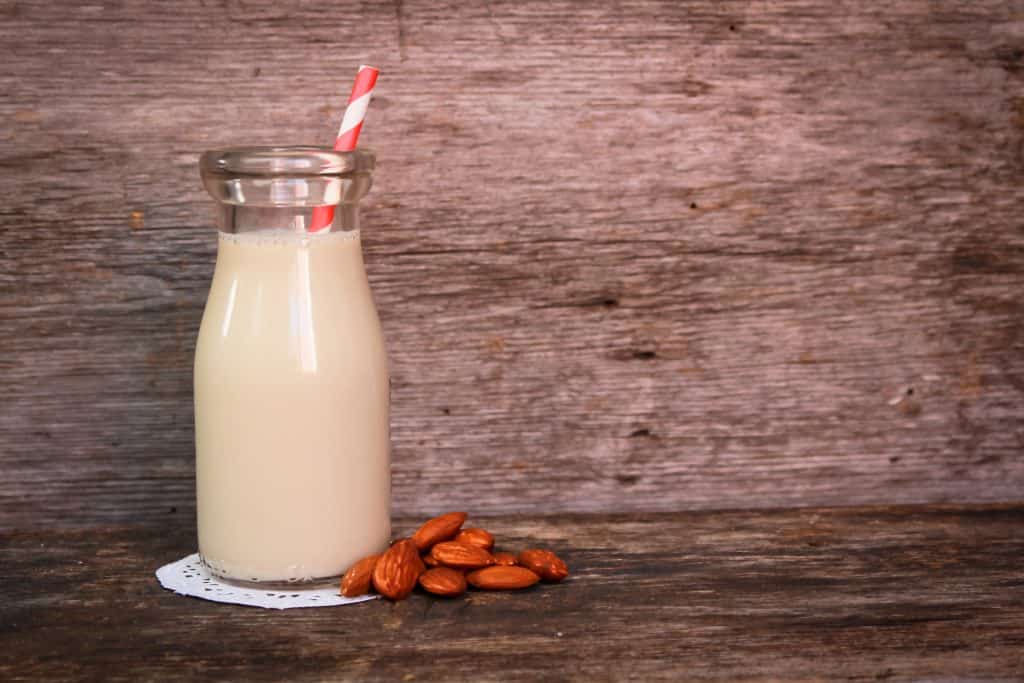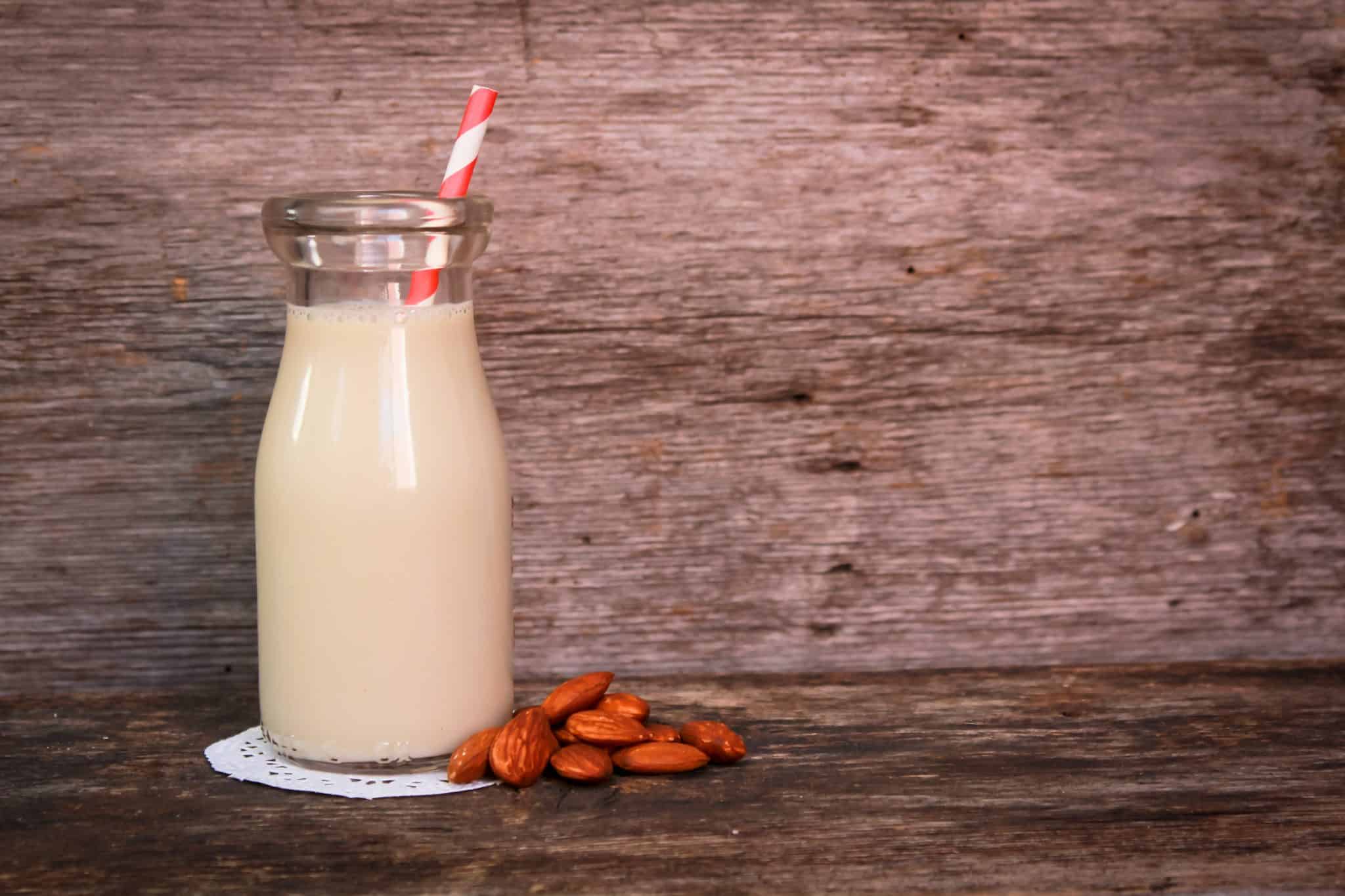 And finally, we add almond milk to our smoothie. You can really use any type of non dairy milk you like (or even regular milk if that's what you have), but we prefer almond milk since it's lower in calories and fat than regular milk. Plus, it's a good source of calcium, vitamin E, and magnesium. (source)
Using a type of milk instead of water or coconut water gives this smoothie that extra bit of creaminess. Another great choice is Chobani Extra Creamy Oat Milk. One of our sons is dairy free and he loves this, so we use it a lot in smoothies as well.
_________________
You'll Love These Other Delicous Smoothie Recipes:
How to Blend and Easy Blueberry Avocado Smoothie
Blending a smoothie is pretty simple. You just add all the ingredients to your blender and blend until smooth. If you find that your smoothie is too thick, you can add a little more milk until it reaches the consistency you like.
If you want to get really fancy, you can reduct the amount of liquid, pour your smoothie into a bowl and have a Blueberry Avocado Smoothie Bowl (which is another big hit in our house!).
How to Customize This Avocado Blueberry Smoothie Recipe
Now that you have the basic recipe, feel free to experiment and add your own favorite ingredients. Here are a few ideas:
Swap out the blueberries for raspberries, strawberries or blackberries
Add in other frozen fruit, such as mango or pineapple
Add a scoop of protein powder, or a nut butter such as almond butter or peanut butter
Add a tablespoon of chia seeds or ground flaxseed
Add a tablespoon of honey, maple syrup or agave nectar
Throw in a handful of spinach or kale (trust me, you won't even taste it!)
Swap out the almond milk for coconut milk, or add some yogurt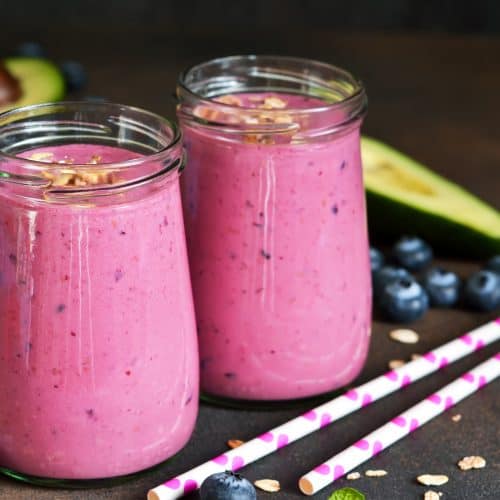 Easy Blueberry Avocado Smoothie
Just a few simple ingredients make up this delicious, healthy smoothie recipe featuring blueberries and avocado.
Equipment
Measuring Equipment
Ingredients
banana

frozen is best

1

cup

blueberries

fresh or frozen

1/2

avocado

peeled and pitted

1/2

tsp

vanilla extract

or seeds scraped from 1 vanilla bean

1

cup

almond milk
Instructions
Add all ingredients to blender.

Top with granola or other toppings of your choice. Enjoy!
Notes
For a Blueberry Avocado Smoothie Bowl:
1. Follow recipe above, but use less liquid so that the smoothie is thicker in consistency. Try to use all frozen fruit if possible, too. It will help thicken the mixture.
2. Pour smoothie into a bowl and top with your favorite toppings such as fresh fruit, granola, nuts or seeds.
3. Enjoy!
Conclusion
I hope you enjoy this Blueberry Avocado Smoothie recipe! It's one of our favorites and I'm sure it will become one of yours, too. Be sure to experiment with your own favorite ingredients to make it your own. And if you're feeling really adventurous, try making a Blueberry Avocado Smoothie Bowl!