Easy, Delicious Pumpkin Apple Smoothie
Disclosure: This post may contain affiliate links, meaning I get a commission if you decide to make a purchase through my links, at no cost to you.
In the mood for some fall flavors? You can whip up this easy pumpkin apple smoothie any time of year for a refreshing, delicious drink!
It's that time of year again when the leaves start changing color, the air becomes crisper, and pumpkin flavored everything starts popping up everywhere.
This year, skip the pumpkin spice latte and make your own delicious pumpkin apple smoothie at home! It's easy to make and only requires a few simple ingredients for that beautiful fall flavor – plus it's gluten free and vegan!
This smoothie uses simple ingredients and tastes like pumpkin pie. In fact, it's so close I almost called it a pumpkin pie smoothie!
Why We Love This Easy Pumpkin Apple Smoothie Recipe
We are huge smoothie lovers at our house, and we also love all things pumpkin, so this recipe is a match made in heaven.
Our boys are growing so fast and we try to get as many plant-based whole foods into them while we can (before they grow up and get on a college diet!).
This recipe really is as delicious as it sounds, so I hope you'll give it a try.
Ingredients in Our Pumpkin Smoothie
Pumpkin
I love baking and blending with pumpkin puree, and we don't just use it in the fall around here! Pumpkin and the spices we typically associate with pumpkin pie just have such a unique flavor, and most people either love it or hate it.
Pumpkin is a great source of fiber and is also high in vitamins A and C.
It's also pretty low calorie, so it's a great addition to smoothies if you're watching your weight. We use canned pumpkin in this recipe, which makes it taste just like pumpkin pie filling.
_________________
Apples
Apples add sweetness and creaminess to this recipe, as well as fiber and vitamins.
You can use any type of apples you like, but I prefer to use red apples as we aren't adding in any other fruit (like bananas, which are often a smoothie staple) in this recipe. I like the sweetness they lend to the recipe.
_________________
Unsweetened Vanilla Almond Milk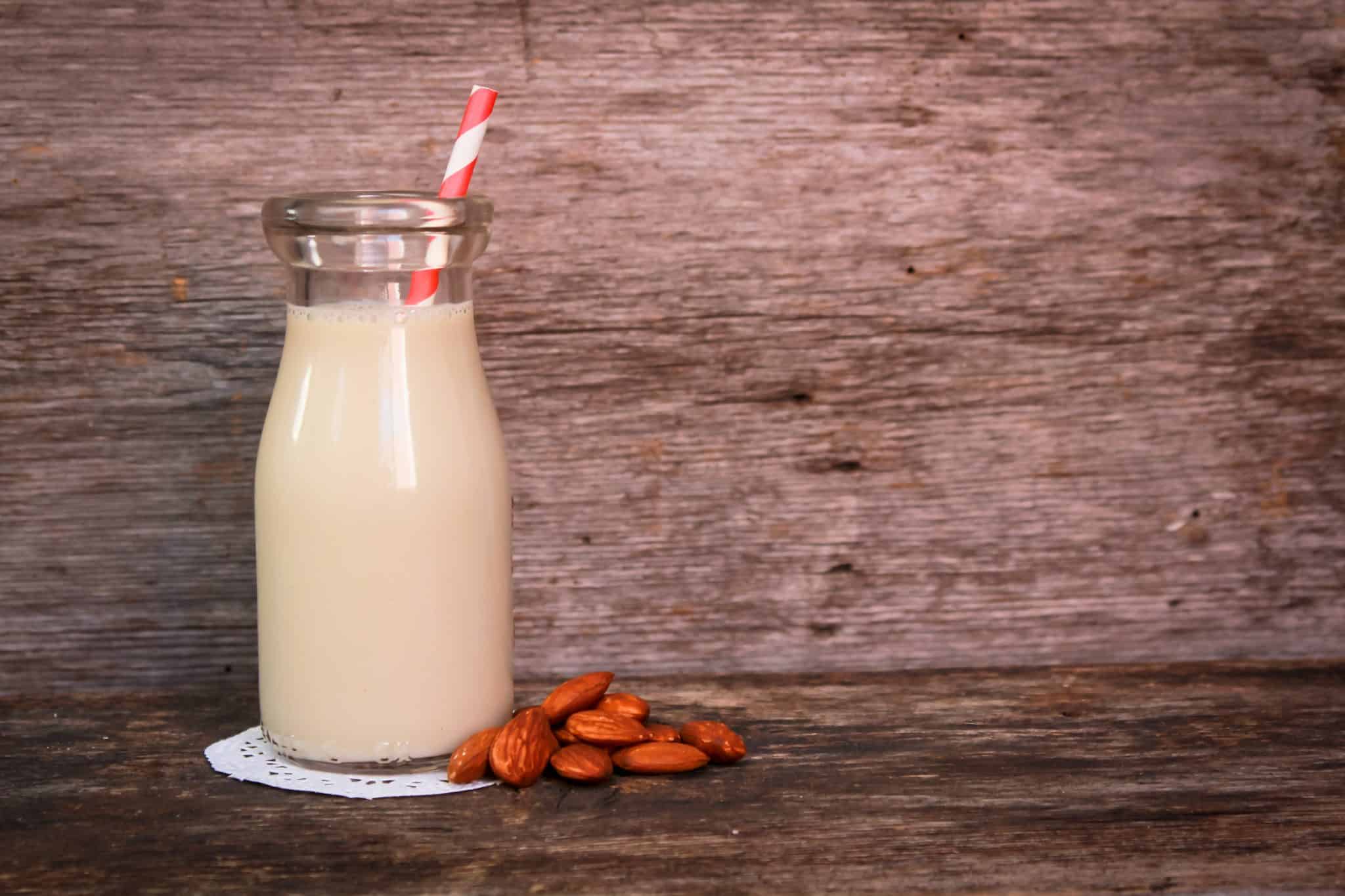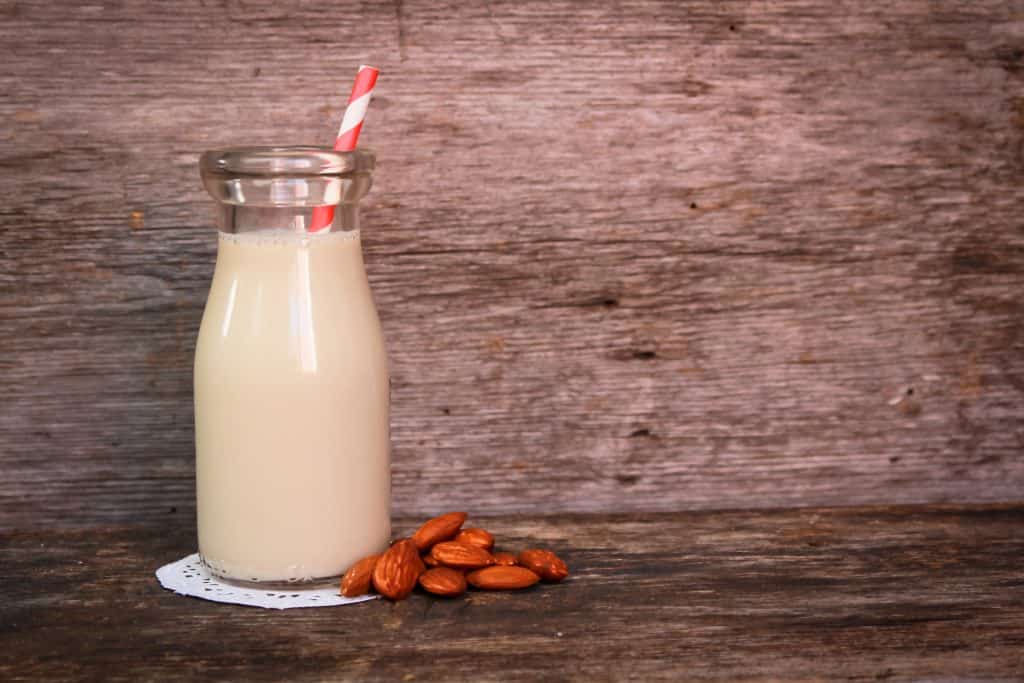 I use unsweetened almond milk in a lot of my recipes because it's our favorite, but you can substitute any type of milk you like. Soy milk, cashew milk, oat milk, or even regular dairy milk would work fine.
If you don't have unsweetened vanilla, you can sub plain milk and add a splash of vanilla extract. That works well, too, when we don't have vanilla milk in the house.
_________________
Maple Syrup
I add just a small amount of maple syrup to this recipe to sweeten it up. You could also use honey or agave nectar if you prefer.
This is totally optional, but it really help make the flavors pop. We use real maple syrup so I don't feel bad giving my kids just a bit of this extra sweetness. Feel free to leave it out, or try the recipe without and taste it before deciding.
_________________
Pumpkin Spice
This is my favorite part! I love pumpkin spice and I love adding it to so many fall recipes! If you don't have pumpkin spice on hand, you can easily make your own. Just mix together equal parts cinnamon, nutmeg, allspice and ginger (1/8 tsp each should work for this recipe).
_________________
How to Make a Pumpkin Apple Smoothie
Making this smoothie is really easy! Just add all of the ingredients into a blender and blend until smooth. If you find that it's too thick, add a bit more milk until it reaches the consistency you like.
Pour into glasses and enjoy!
Other Delicous Smoothies You'll Love:
How to Customize This Easy Pumpkin Spice Smoothie Recipe
If you want to add a little extra flavor, nutrients or sweetness to this recipe, here are some ideas:
Add a scoop of vanilla protein powder for a protein boost.
Throw in a handful of greens. I love to do this to every smoothie or smoothie bowl I make because they hide well (especially spinach) and I get the added nutrition of greens with a pumpkin pie taste!
Add a frozen banana. This will make your smoothie extra creamy and delicious!
Try using different types of milk. Cashew milk, coconut milk or oat milk would be really good in this recipe. We love all types of non dairy milk.
Add Greek yogurt for a protein boost.
Make it into a smoothie bowl! Just reduce the amount of liquid in the recipe, pour it into a bowl and top with your favorite toppings like chopped nuts, granola or more pumpkin spice.
Add in chia seed, pumpkin seeds, hemp seeds or even a nut butter such as peanut butter or almond butter for some healthy fats.
Top with whipped cream and a sprinkle of pumpkin pie spice, and even coconut or oats!
Pumpkin Apple Smoothie
Enjoy all of the flavor of pumpkin pie without the guilt!
Ingredients
1

apple

cored

1/2

cup

pumpkin puree

canned

1 1/2

cups

unsweetened vanilla almond milk

1/2

tsp

pumpkin pie spice
Instructions
Place all ingredients in blender.

Top with toasted coconut, whipped cream, graham crackers or toppings of your choice and enjoy!
Conclusion
This easy pumpkin smoothie recipe is delicious, healthy and perfect for fall! Made with just a few simple ingredients, it comes together quickly and is sure to be a hit with the whole family. So what are you waiting for? Give it a try today!
Happy Blending!
Amanda