Strawberry Peach Smoothie Bowl
Disclosure: This post may contain affiliate links, meaning I get a commission if you decide to make a purchase through my links, at no cost to you.
Hello, fellow smoothie enthusiasts! Today, I'm thrilled to share a new favorite in my household: a delightful strawberry peach smoothie bowl that's as nutritious as it is delicious.
As a mom on a weight loss journey and a smoothie aficionado with over 150 smoothie and smoothie bowl recipes on this site, I'm always on the hunt for new, exciting combinations to try.
This strawberry peach smoothie bowl is more than just a tasty treat. It's a powerhouse of nutrition, packed with vitamins, antioxidants, and fiber from the strawberries and peaches. The almond milk and almond butter add a protein punch, while the chia seeds provide a great source of fiber. It's a recipe that not only helps me with my weight loss goals but also keeps my four young boys nourished and energized.
Smoothies have become a staple in our breakfast routine, and this strawberry peach smoothie bowl has quickly risen to the top of our favorites list. The sweet, juicy peaches perfectly complement the tangy strawberries, creating a refreshing and satisfying bowl that's perfect for starting the day. Plus, it's a fun and easy way to get the kids to eat more fruits!
So, whether you're a seasoned smoothie lover like me or just starting your smoothie journey, I'm confident this strawberry peach smoothie bowl will become a beloved addition to your recipe collection. Let's dive into the details of how to whip up this fruity feast!
Why We Love This Peach Strawberry Smoothie Bowl Recipe
There are countless reasons why this peach strawberry smoothie bowl recipe has become a staple in our household, and I'm excited to share them with you.
Firstly, it's incredibly easy to make. As a busy mom, I'm always on the lookout for quick and simple recipes that don't compromise on nutrition. This smoothie bowl checks all those boxes. With just a blender and a few minutes, you can whip up a breakfast or snack that's both healthy and satisfying.
Secondly, it's packed with nutrients. The strawberries and peaches are rich in essential vitamins and antioxidants, which are crucial for overall health and wellness. The almond milk and almond butter add a dose of protein, which keeps us feeling full and energized throughout the day. And let's not forget the chia seeds, a superfood known for its high fiber content and numerous health benefits.
Thirdly, this smoothie bowl is incredibly versatile. You can easily customize it with your favorite toppings. In our house, we love adding a sprinkle of granola for some crunch, a handful of fresh berries for extra fruitiness, and a drizzle of honey for a touch of natural sweetness.
Lastly, but certainly not least, it's absolutely delicious. The combination of sweet peach and slightly tart strawberry creates a balance of flavors that's truly refreshing. Plus, the creamy texture makes it feel like a decadent treat, even though it's packed with wholesome ingredients.
In short, this peach strawberry smoothie bowl is more than just a recipe; it's a nutritious, versatile, and delicious solution for busy mornings, midday slumps, or whenever you need a quick and healthy pick-me-up. 
It's a testament to the fact that eating healthily doesn't have to be complicated or time-consuming. With recipes like this, it can be as easy as blending a few ingredients together and enjoying the delicious result!
Ingredients in Our Healthy Smoothie Bowl
Let's delve into the key ingredients that make up our healthy smoothie bowl. Each one not only contributes to the delicious taste but also brings its own set of health benefits.
Frozen Strawberries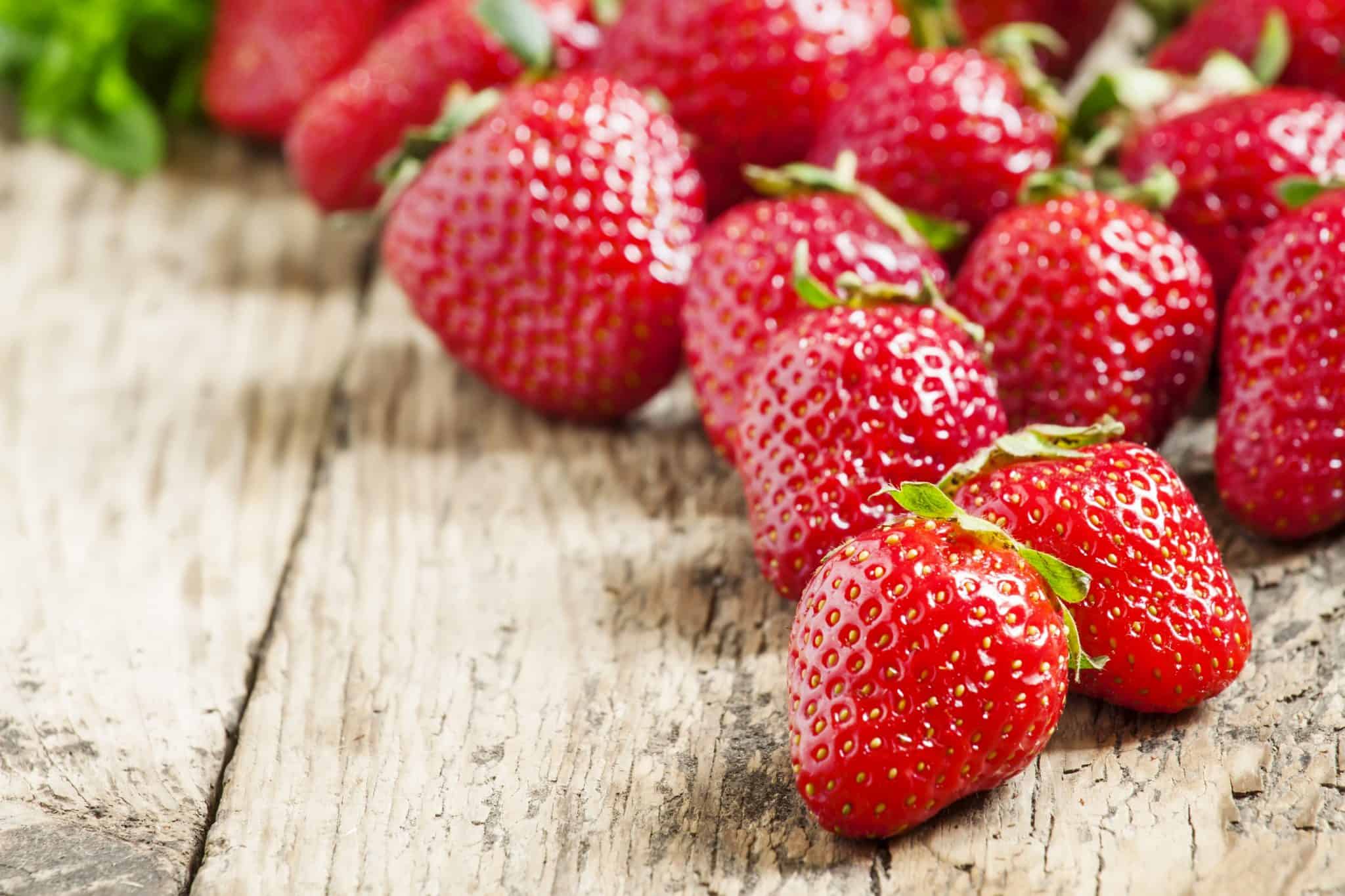 Strawberries are a fantastic source of vitamins, particularly vitamin C, which is known for its immune-boosting properties. They're also rich in antioxidants, which can help protect your body from damage by free radicals.
In our recipe, we chose frozen strawberries for a few reasons. Firstly, using frozen fruit helps give our smoothie bowl a thick, creamy texture. Secondly, strawberries add a beautiful color and a natural sweetness to the bowl, making it appealing to both kids and adults alike.
Fresh Peaches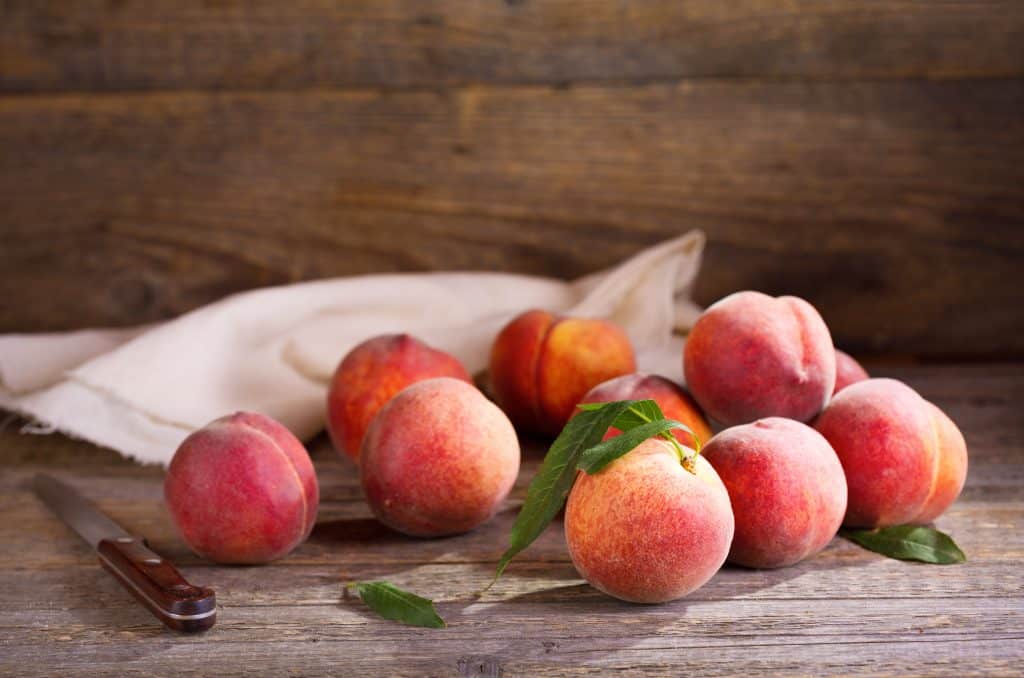 Peaches are not only delicious but also packed with nutrients. They're a good source of vitamins A and C and contain a decent amount of fiber. Plus, they're low in calories, making them a great choice for those watching their weight.
We chose fresh peaches for our smoothie bowl to add a juicy, sweet flavor that pairs wonderfully with the strawberries. The fresh peaches also contribute to the overall refreshing taste of the smoothie bowl, making it a perfect summer treat.
Ripe Banana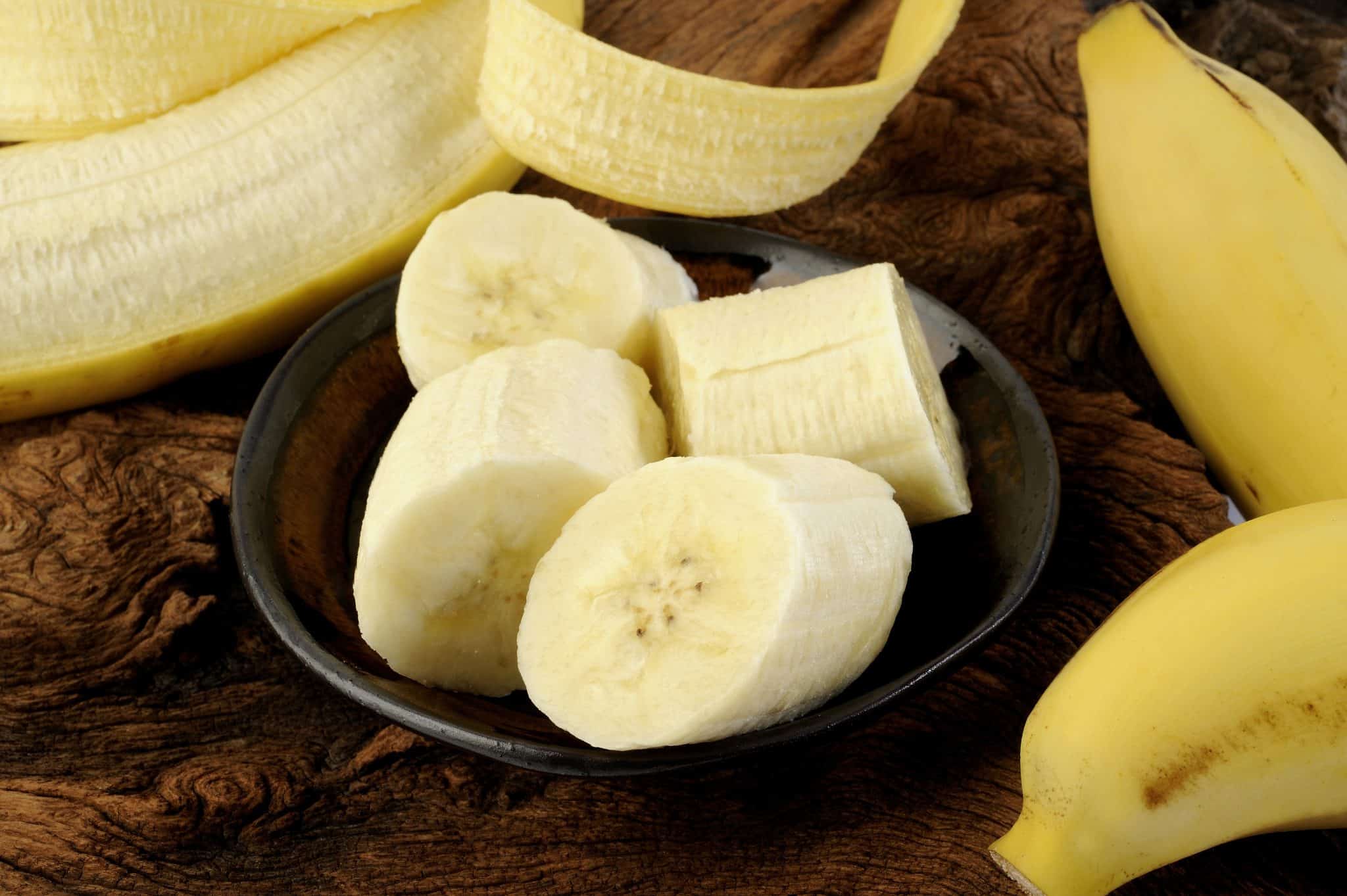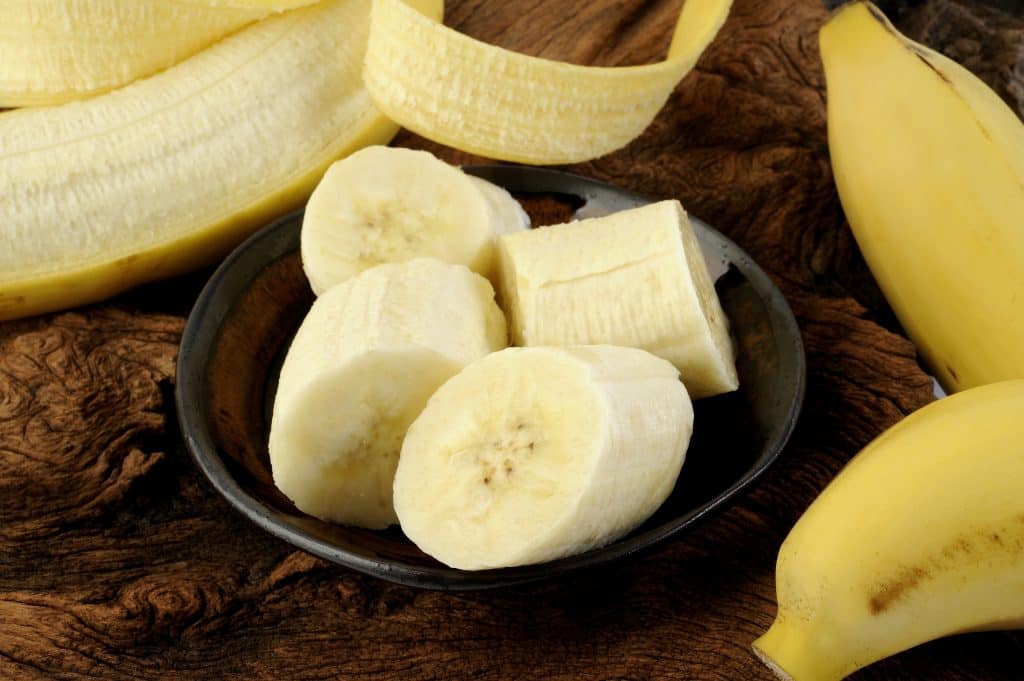 Bananas are well-known for their high potassium content, which is essential for heart health. They're also a good source of vitamin B6 and provide a natural sweetness.
We included a ripe frozen banana in our recipe to add creaminess to the smoothie bowl without needing to add any additional dairy or non-dairy milk. The natural sugars in the banana also help sweeten the bowl, reducing the need for added sugars.
Unsweetened Almond Milk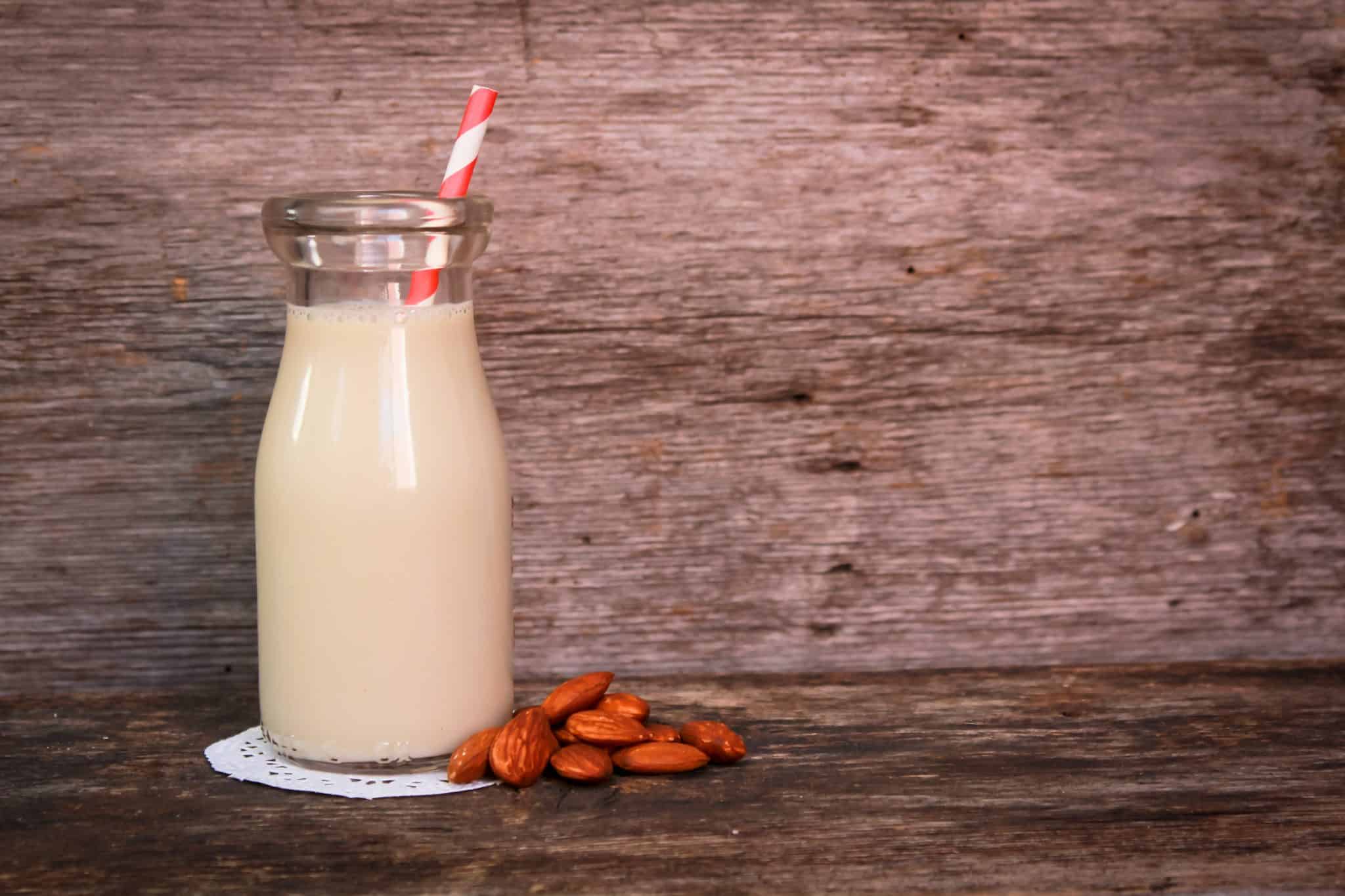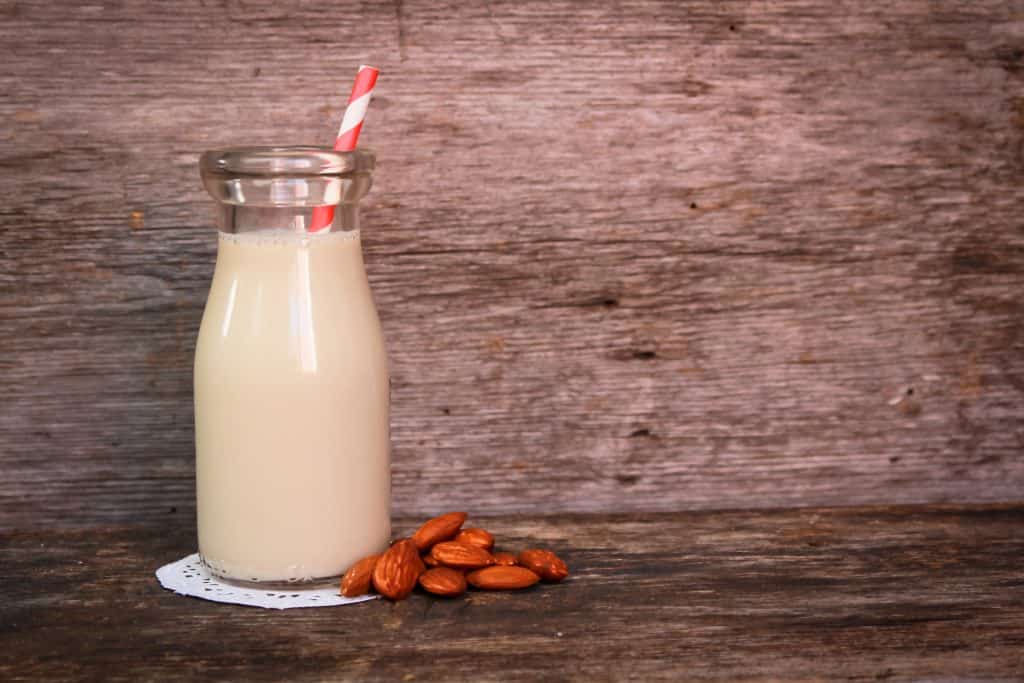 Almond milk is a fantastic dairy-free alternative that's low in calories and high in vitamin E. It's also often fortified with calcium, making it a good choice for bone health.
We chose unsweetened almond milk for our smoothie bowl to keep the sugar content in check. It also adds a subtle nutty flavor that complements the fruit beautifully.
Almond Butter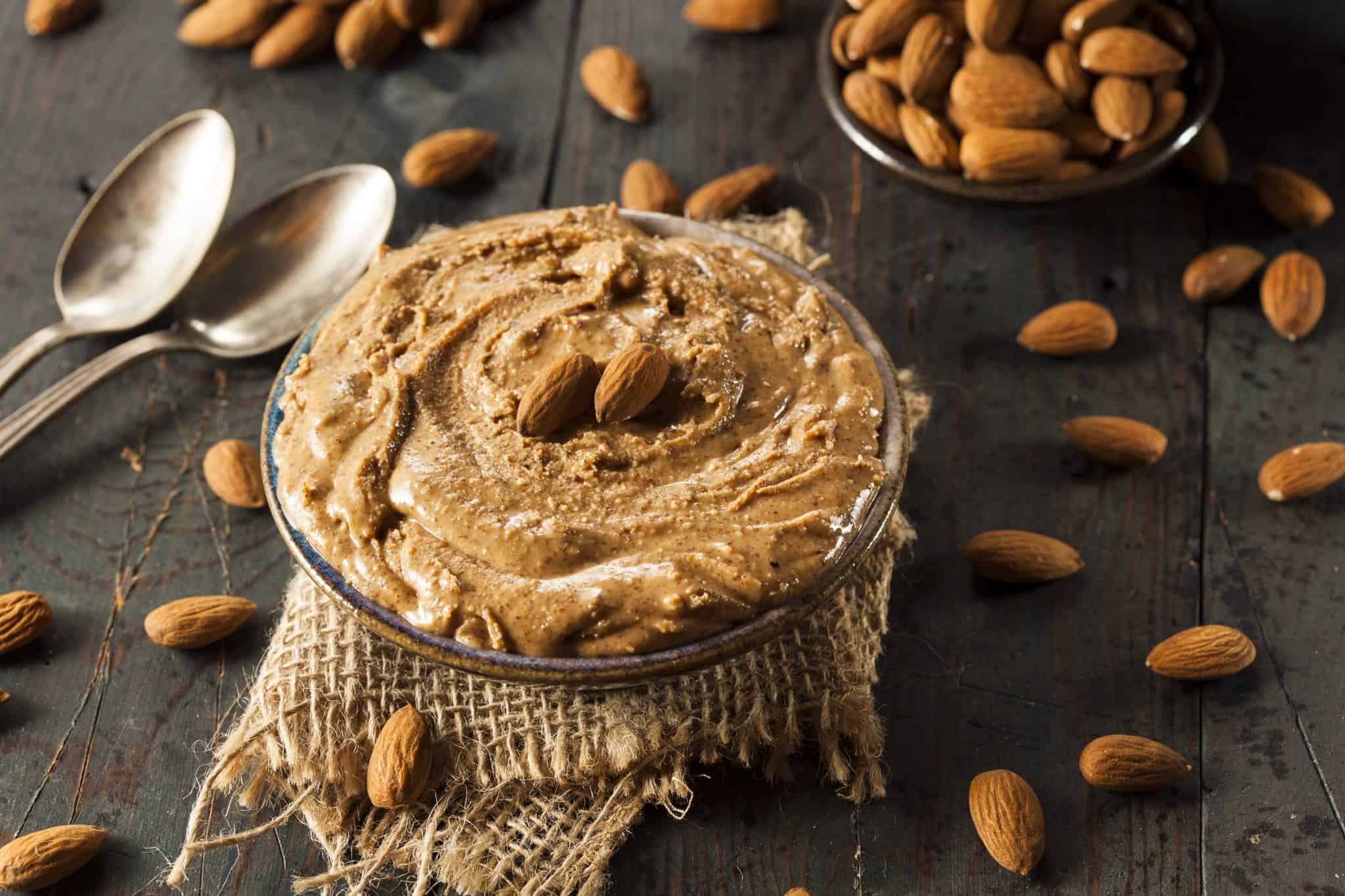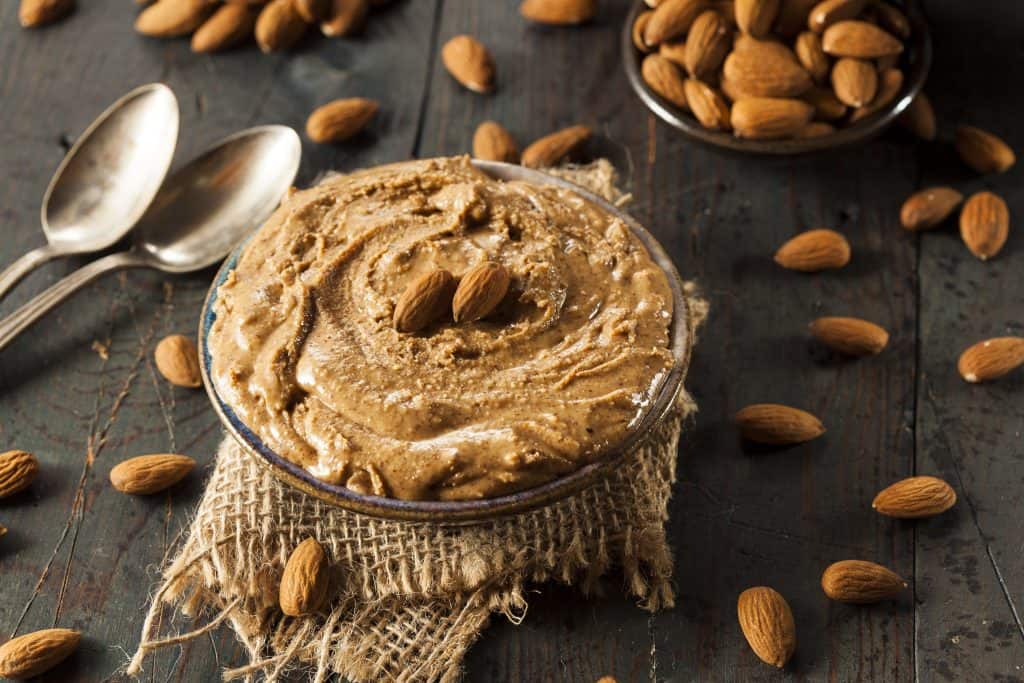 Almond butter is a great source of healthy fats, protein, and fiber. It also contains a good amount of vitamin E, magnesium, and potassium.
We added almond butter to our smoothie bowl to provide a protein boost and to help keep you feeling full longer. Its rich, nutty flavor also adds depth to the overall taste of the smoothie bowl.
Chia Seeds
Chia seeds are a true superfood. They're packed with fiber, protein, and a range of essential nutrients, including calcium, magnesium, and omega-3 fatty acids.
We sprinkled in some chia seeds to our smoothie bowl for their nutritional punch and their ability to thicken the smoothie, giving it a more satisfying texture. Plus, they're virtually tasteless, so they don't interfere with the fruity flavors of the bowl.
Honey or Maple Syrup (optional)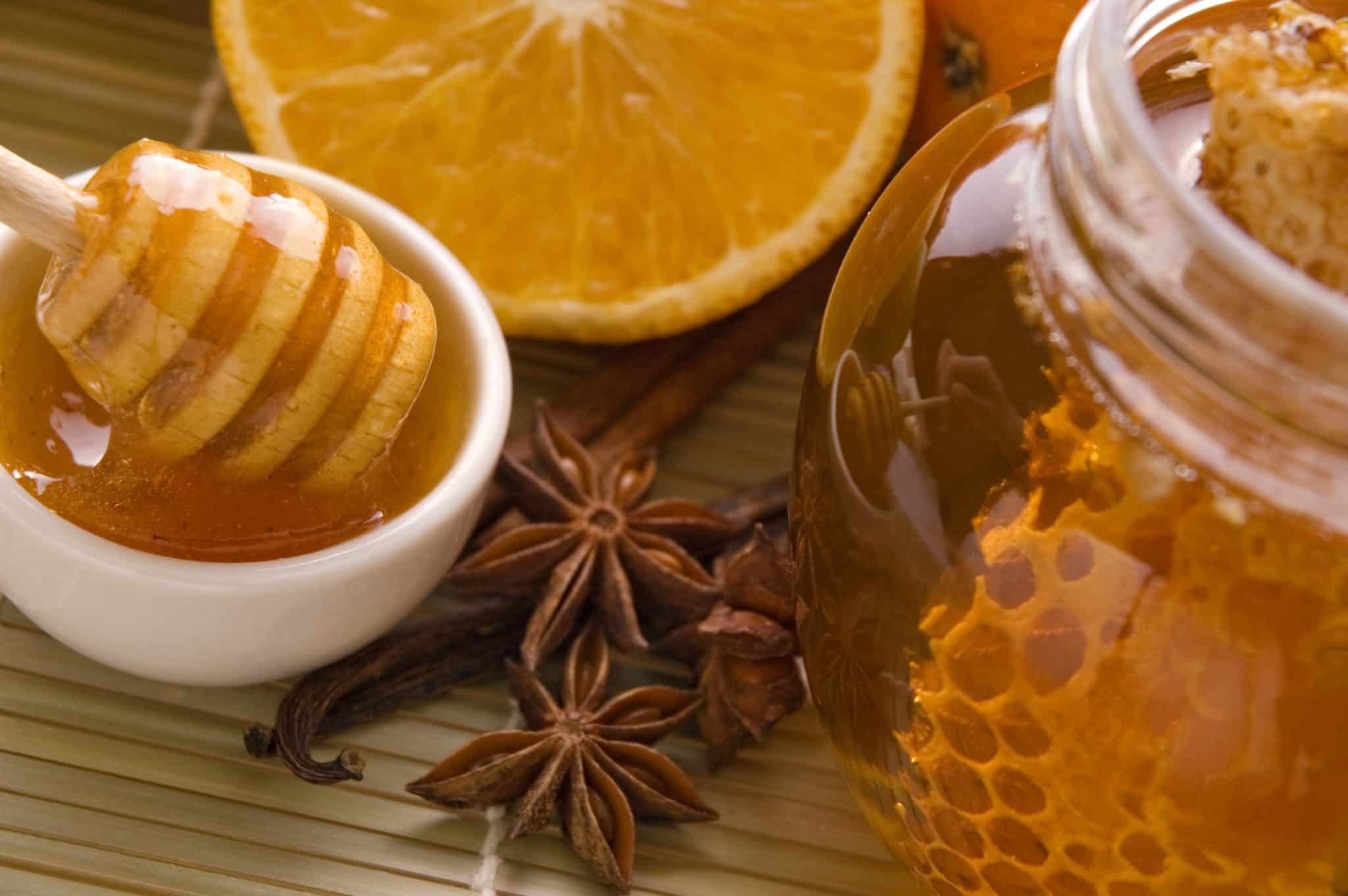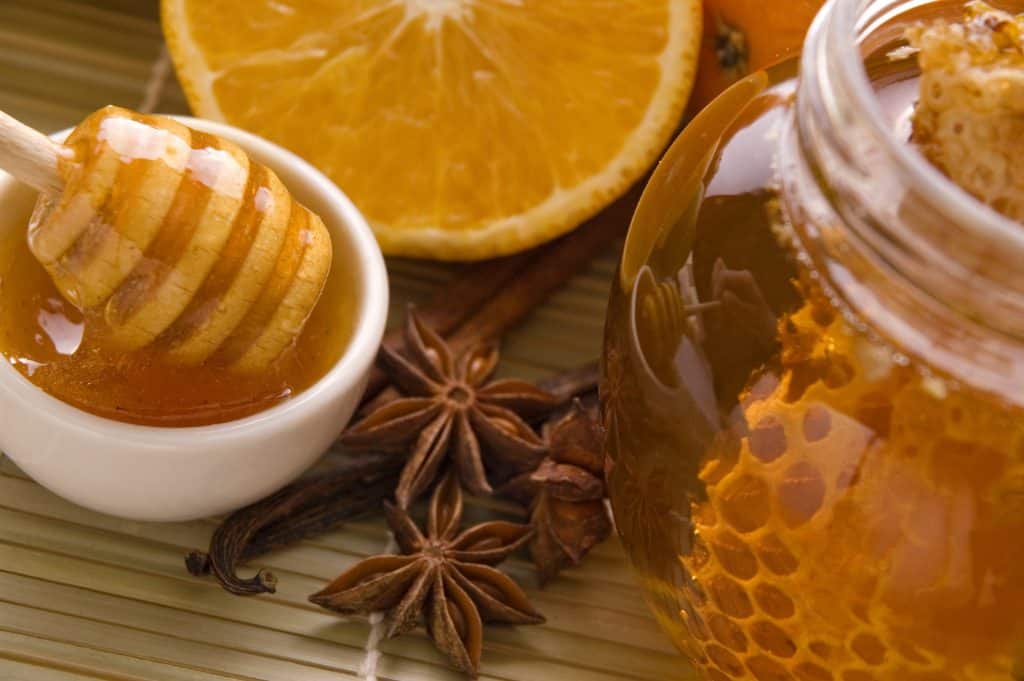 Honey and maple syrup are natural sweeteners that also provide some health benefits. Honey has antimicrobial properties, while maple syrup contains antioxidants and minerals like manganese and zinc.
We've made this ingredient optional in our smoothie bowl recipe. The fruits already provide a natural sweetness, but if you prefer your smoothie bowl a little sweeter, a drizzle of honey or maple syrup can do the trick. Just remember to use it sparingly to keep the sugar content under control.
You'll Also Love These Other Healthy Smoothie Bowls
How to Customize Your Strawberry Peach Smoothie Bowl
One of the best things about a smoothie bowl is its versatility. You can easily customize it to suit your taste preferences or dietary needs. Here are some ideas to get you started:
Fruit Variations: While our recipe uses strawberries and peaches, feel free to experiment with other fruits. Try adding frozen blueberries for a strawberry blueberry smoothie bowl, or swap the peaches for mango for a tropical twist. Fresh raspberries could also add a tart contrast to the sweet strawberries.
Protein Boost: If you're looking for a post-workout snack or a more filling breakfast, consider adding a scoop of your favorite protein powder. You could also add Greek yogurt for a protein boost and an extra creamy texture.
Milk Alternatives: We've used unsweetened almond milk in our recipe, but you can use any milk you prefer. Coconut milk would add a tropical flavor, while cow's milk or soy milk could also work well.
Sweeteners: If you prefer your smoothie bowl a little sweeter, consider adding a drizzle of maple syrup or honey. Just remember to use sweeteners sparingly to keep the sugar content under control.
Toppings: The possibilities for toppings are endless. You could add sliced peach or fresh strawberries for extra fruitiness, sprinkle granola for a crunchy texture, or add a handful of coconut flakes for a tropical touch. Chia seeds or flaxseeds could add a boost of fiber and omega-3 fatty acids. For a touch of indulgence, a spoonful of nut butter would be delicious.
Nutrition Boost: For an extra nutrition boost, consider adding a spoonful of your favorite superfood powder, like spirulina or acai. Just be aware that these can alter the flavor of your smoothie bowl.
Remember, the key to a great smoothie bowl is balance. You want a combination of flavors and textures that you enjoy, along with a mix of nutrients to keep you feeling satisfied and energized. So feel free to get creative and make your strawberry peach smoothie bowl your own!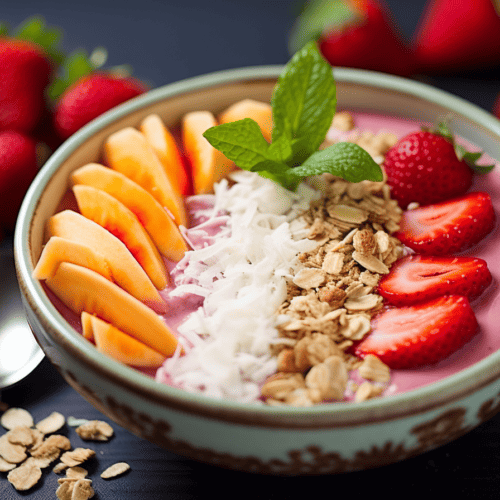 Strawberry Peach Smoothie Bowl
Enjoy a healthy and delicious treat with our strawberry peach smoothie bowl recipe!
Ingredients
1

cup

frozen strawberries

1

cup

fresh peaches

pitted

1

medium

frozen banana

1

cup

unsweetened almond milk

1

Tbsp

almond butter

1

Tbsp

chia seeds

1

Tbsp

honey or maple syrup

(optional)
Instructions
Add all ingredients to blender and blend on high speed until smooth and creamy.

If the mixture is too thick, add a little more almond milk. If it's too thin, add a few more frozen strawberries.

Pour the smoothie mixture into a bowl.

Arrange the sliced strawberries and peaches on top of the smoothie. Sprinkle with chia seeds, fresh fruit, coconut flakes, and granola. Drizzle with a little more honey or maple syrup if desired.
Final Thoughts on Our Strawberry Peach Smoothie Bowl
Our journey to creating the perfect strawberry peach smoothie bowl has been a delightful one. This recipe embodies the essence of what a smoothie bowl should be – nutritious, delicious, and customizable. It's a testament to the fact that healthy eating can be simple, enjoyable, and incredibly satisfying.
This strawberry peach smoothie bowl is more than just a meal; it's a canvas for creativity. It invites you to experiment with different flavors and textures, to explore the world of nutritious ingredients, and to discover the joy of creating a dish that's not only good for your body but also pleasing to your palate.
Whether you're a smoothie bowl veteran or a newcomer to this delightful dish, we hope our recipe inspires you to embrace the art of healthy eating. We encourage you to try this recipe, make it your own, and share the joy of a well-made smoothie bowl with your loved ones.
Remember, the journey to health and wellness is a personal one. It's about finding what works for you, what nourishes your body, and what brings you joy. And if our strawberry peach smoothie bowl can be a part of that journey, then we've done our job.
So, here's to health, happiness, and delicious smoothie bowls.
Happy Blending!
Amanda