Strawberry Bliss Iron Rich Smoothie
Disclosure: This post may contain affiliate links, meaning I get a commission if you decide to make a purchase through my links, at no cost to you.
Iron deficiency anemia is a common health issue that affects millions of people worldwide, and incorporating an iron rich smoothie into your diet can be a delicious and easy way to help combat this problem.
This Strawberry Cacao Bliss Smoothie is not only a mouthwatering treat but also a powerhouse of nutrients, packed with iron-rich ingredients like cacao powder, pistachios, and chickpeas, making it an excellent alternative to green smoothies and iron supplements for maintaining healthy iron levels.
In this article, we will discuss the importance of iron for overall health and how our delectable iron rich smoothie can contribute to your daily iron intake. We'll also share tips for customizing this recipe, so you can enjoy the benefits of this essential mineral while catering to your individual taste preferences and dietary needs.
So, let's dive into the world of iron-rich foods and discover how this smoothie can become a great addition to your balanced diet.
Types of Iron
Iron is an essential mineral that plays a critical role in various bodily functions, including the production of red blood cells and the transportation of oxygen to the body's tissues. It's important to understand the different types of iron and their food sources, as this can help you make informed dietary choices and maintain healthy iron levels. In this section, we'll explore the two main types of iron: heme and non-heme iron.
Heme Iron
Heme iron is derived from animal sources, particularly from the hemoglobin and myoglobin found in meat, poultry, and fish. This type of iron is more readily absorbed by the body, with an absorption rate of about 15-35%. Some good sources of heme iron include:
Red meat
Poultry
Fish
Shellfish
Non-Heme Iron
Non-heme iron, on the other hand, comes from plant-based sources and fortified foods. This type of iron has a lower absorption rate of about 2-20%. However, pairing non-heme iron with vitamin C-rich foods can help increase its absorption. Some plant-based sources of non-heme iron include:
Leafy greens (such as spinach and kale)
Legumes (like chickpeas, lentils, and beans)
Nuts and seeds (including pumpkin seeds, sesame seeds, and pistachios)
Whole grains (like quinoa and brown rice)
Fortified cereals and bread
Our iron-rich Strawberry Cacao Bliss Smoothie primarily contains non-heme iron, derived from plant-based ingredients like chickpeas, pistachios, and cacao powder. Including a variety of both heme and non-heme iron sources in your diet can help ensure you maintain healthy iron levels and avoid iron deficiency anemia.
See a huge list of iron-rich foods here.
Why We Love This Iron Rich Smoothie
As a mom of four energetic boys, I understand the importance of providing them with nutritious meals and snacks that support their overall health and development. This iron rich smoothie has become one of our family's favorites due to its delicious taste and impressive health benefits.
Iron is an essential mineral that plays a vital role in the body's tissues, especially in the formation of red blood cells. Unfortunately, many people, including my boys, struggle with low iron levels, which can lead to iron deficiency anemia, pale skin, and fatigue. This Strawberry Cacao Bliss Smoothie is a great way to ensure that my kids get enough iron in their diet, as it contains 8-10 mg of iron per serving, which is a good amount of their daily value.
In addition to being a great source of iron, this smoothie is also packed with other essential nutrients like healthy fats, dietary fiber, and even some vitamin C-rich foods, which help with the absorption of non-heme iron found in plant-based ingredients. By incorporating almond milk, chickpeas, and cacao powder in the recipe, my kids also benefit from a boost of plant-based protein, essential fatty acids, and antioxidants, all of which contribute to their overall well-being.
Moreover, this iron rich smoothie is an excellent alternative to iron supplements, which can sometimes cause digestive issues and constipation. It's also a welcome change from green smoothies, which can be a tough sell to kids who might be put off by the color or the taste of leafy greens. With its delightful flavor and appealing appearance, this Strawberry Cacao Bliss Smoothie has become a go-to snack in our household that everyone can enjoy.
Finally, as a mom, I appreciate how easy it is to make this smoothie, even on our busiest mornings. With just a few simple ingredients and a blender, I can whip up a tasty and nutritious treat for my boys in minutes. It's the best way to ensure they get a healthy dose of iron, vitamins, and minerals to help them stay strong, focused, and ready to take on the day.
Ingredients in Our Strawberry Bliss Smoothie
Our Strawberry Cacao Bliss Smoothie is loaded with a variety of nutritious and delicious ingredients that work together to create an iron-rich beverage perfect for maintaining healthy iron levels. Let's take a closer look at the key components and their benefits:
Strawberries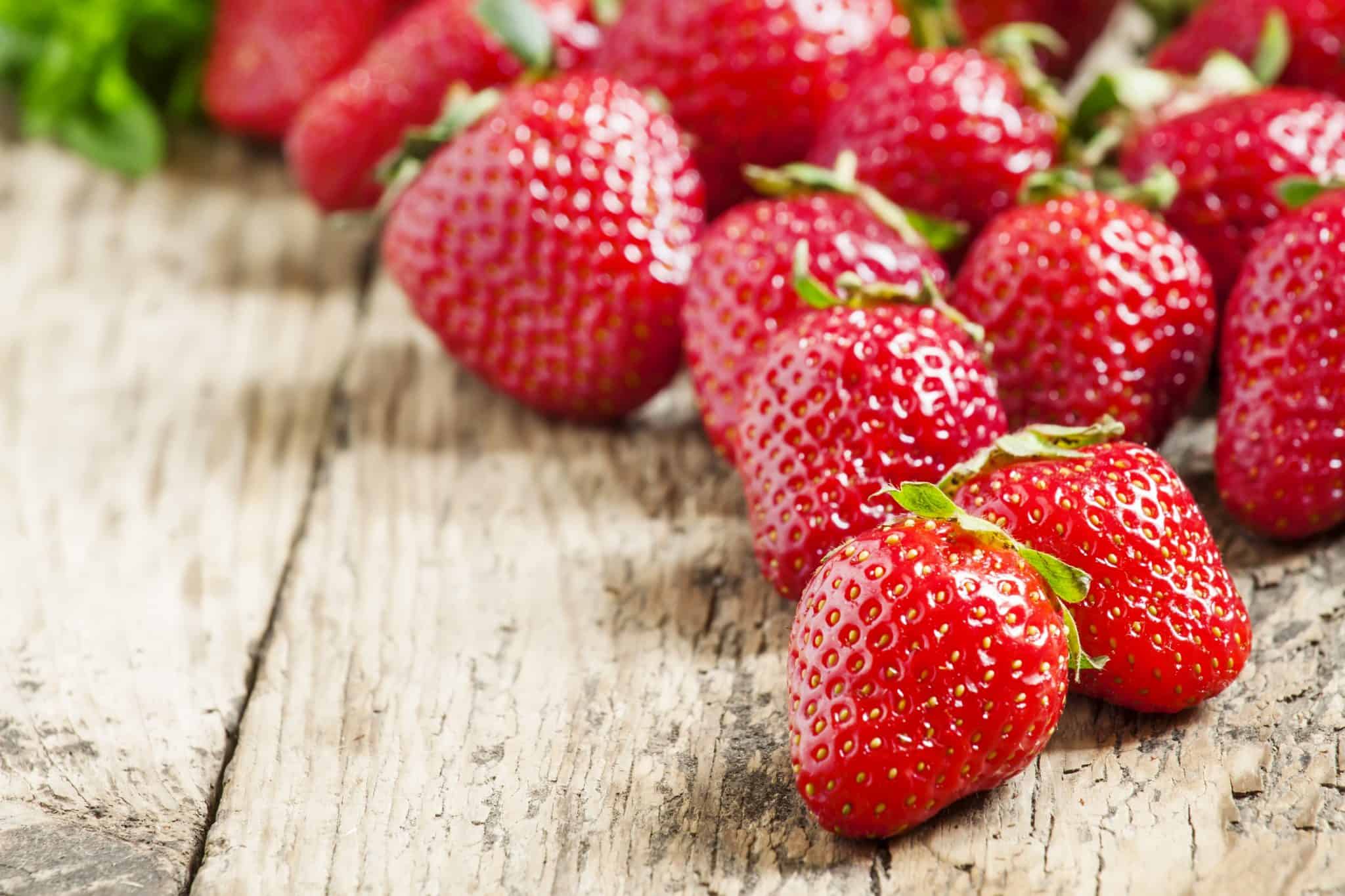 These sweet and juicy berries are not only a great addition to any smoothie but are also a source of vitamin C. Vitamin C-rich foods help enhance the absorption of non-heme iron, making the iron content in our smoothie even more effective.
Cacao Powder
A healthier alternative to cocoa powder, cacao powder is a delicious way to add a rich chocolate flavor to our smoothie. It also contains a good amount of iron, as well as antioxidants that support overall health.
Dates
These natural sweeteners are an excellent source of dietary fiber, potassium, and iron. They add a touch of sweetness to our smoothie without the need for added sugars.
Pistachios
Pistachios are a tasty and nutrient-dense addition to our smoothie, providing healthy fats, protein, and a boost of iron. They also offer a delightful crunch that pairs well with the smooth texture of the other ingredients.
Chickpeas
This versatile legume is a great way to add plant-based protein and iron to our smoothie. Chickpeas also contribute dietary fiber and essential nutrients, helping to keep you full and satisfied.
Almond Milk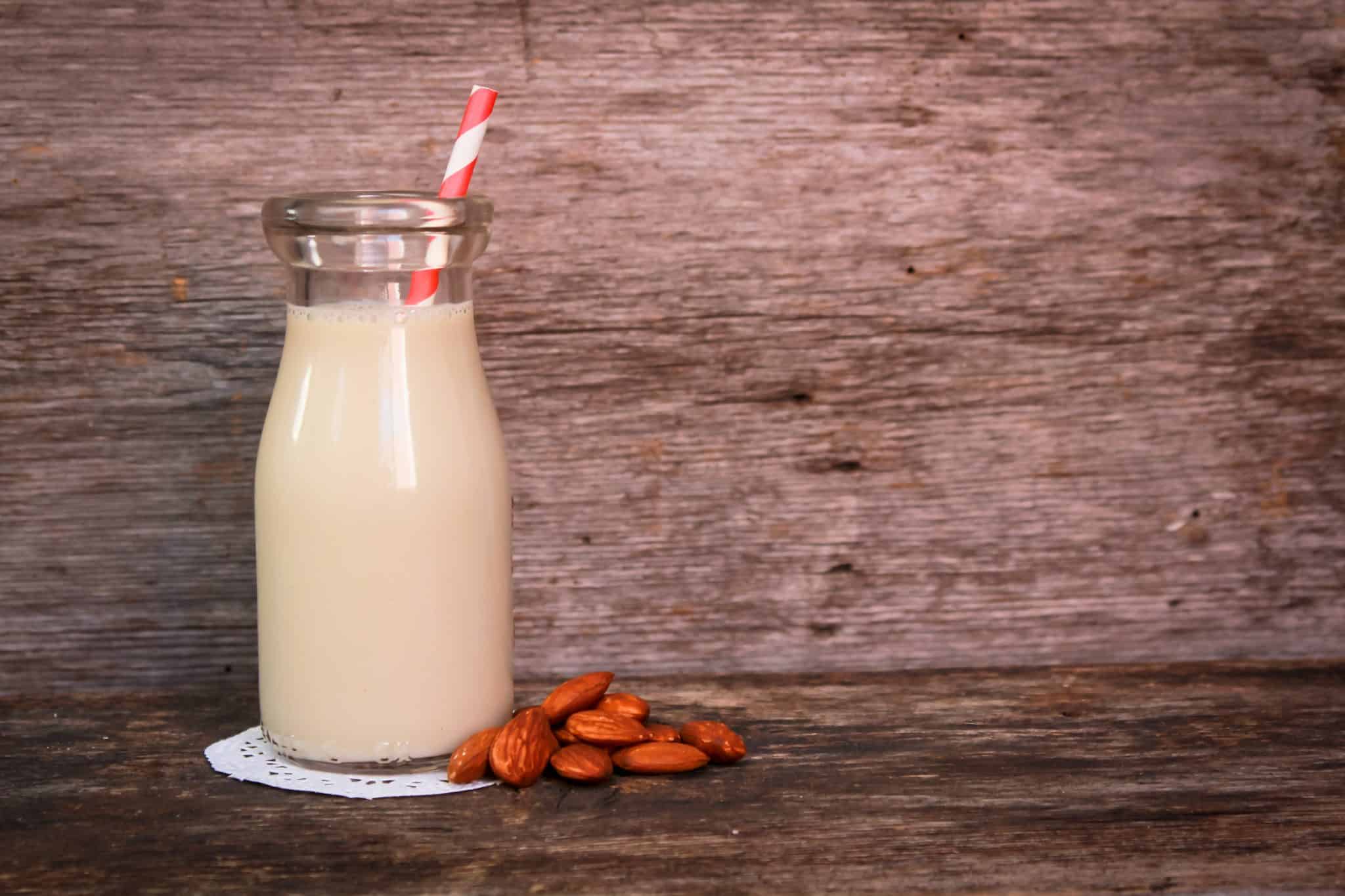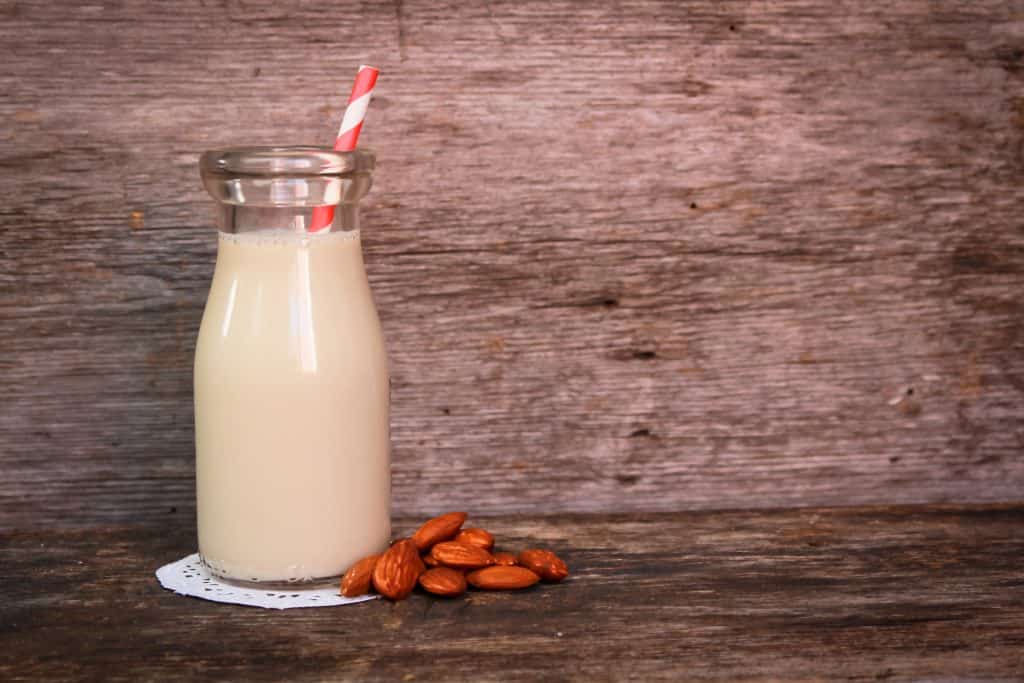 A popular plant-based milk alternative, almond milk adds creaminess to our smoothie without the need for dairy. It's a good source of calcium and vitamin D, and when fortified, it can also provide some additional iron.
Optional Additions for Increased Iron Absorption
To further boost the iron content of our Strawberry Bliss Smoothie, consider adding some of these iron-rich ingredients:
Pumpkin Seeds: These seeds are a great source of iron, magnesium, and zinc. They can be blended into the smoothie or sprinkled on top as a crunchy garnish.
Hemp Seeds: Another iron-rich seed, hemp seeds also provide omega-3 and omega-6 fatty acids, making them a healthy and delicious addition to our smoothie.
Baby Spinach or Baby Kale: Leafy greens like spinach and kale are well-known for their high iron content. Adding a handful of these greens to the smoothie will not only increase its iron content but also provide additional vitamins and minerals.
Orange Juice or Lemon Juice: To further enhance the absorption of iron from our smoothie, consider adding a splash of orange juice or lemon juice. The vitamin C in these juices will help your body better utilize the non-heme iron present in the plant-based ingredients.
By incorporating these ingredients into our Strawberry Cacao Bliss Smoothie, we can create a delicious and nutrient-dense beverage that helps support healthy iron levels, making it a great addition to any balanced diet.
How to Customize This Healthy Smoothie Recipe
One of the great things about our Strawberry Cacao Bliss Smoothie is its versatility. You can easily customize this iron-rich smoothie recipe to suit your personal taste preferences, dietary requirements, or even to increase the iron content further. Here are some suggestions for modifying the recipe:
Swap out ingredients
If you have allergies or dietary restrictions, feel free to replace some ingredients with alternatives that better suit your needs. For example, if you're allergic to nuts, you can use coconut milk or coconut water instead of almond milk. If you prefer a different plant-based protein source, you can add pea protein powder or another plant-based protein powder in place of chickpeas.
Add extra iron sources
To further boost the iron content of your smoothie, consider incorporating additional iron-rich ingredients, such as:
Blackstrap Molasses: A tablespoon of blackstrap molasses can provide a significant amount of iron, as well as additional sweetness to your smoothie.
Tomato Paste: Though it may sound unusual, adding a tablespoon of tomato paste can increase the iron content of your smoothie without altering the taste significantly.
Dark Chocolate: For a decadent touch, blend in a small piece of dark chocolate or a tablespoon of dark chocolate chips to increase both the iron content and the indulgent flavor.
Maximize iron absorption
To get the most out of the iron in your smoothie, consider the following tips for maximizing iron absorption:
Pair your smoothie with vitamin C-rich foods, such as a glass of orange juice, prune juice or a few slices of bell pepper, to enhance the absorption of non-heme iron.
Avoid consuming foods high in calcium, like dairy products, or foods containing phytic acid, like raw grains and legumes, at the same time as your smoothie, as these can inhibit iron absorption.
Adjust for dietary preferences: If you follow a specific diet, like vegan, gluten-free, or nut-free, adapt the recipe accordingly. For example, if you're vegan, make sure to use a plant-based protein powder or choose a vegan-friendly sweetener like maple syrup.
By experimenting with different ingredient combinations, you can create a unique and delicious iron-rich smoothie that caters to your specific tastes and needs.
Strawberry Bliss Iron Rich Smoothie
Enjoy a chocolate strawberry smoothie that is high in iron!
Ingredients
1

cup

fresh or frozen strawberries

1 1/2

Tbsp

cacao powder

3-4

pitted Medjool dates

(soak in warm water for 10 minutes and drain before adding to blender)

1/4

cup

shelled pistachios

1/2

cup

cooked chickpeas

(if canned, rinse well before adding)

1 1/2

cups

usweetened almond milk

1

Tbsp

honey or maple syrup

ice cubes

(optional)
Instructions
Add all ingredients to blender.

Blend on high speed until smooth.
Nutrition
Calories:
342
kcal
Carbohydrates:
55
g
Protein:
11
g
Fat:
11
g
Saturated Fat:
1.3
g
Polyunsaturated Fat:
3.38
g
Monounsaturated Fat:
5.3
g
Sodium:
152
mg
Potassium:
907
mg
Fiber:
11
g
Sugar:
31
g
Vitamin A:
130
IU
Vitamin C:
49
mg
Calcium:
489
mg
Iron:
3.88
mg
Final Thoughts on Our Iron Rich Smoothie Recipe
Our Strawberry Cacao Bliss Smoothie is a delectable and nutrient-dense beverage designed to help you maintain healthy iron levels and support your overall well-being. Packed with iron-rich ingredients like cacao powder, pistachios, and chickpeas, this smoothie offers a tasty and convenient way to boost your iron intake while enjoying a satisfying treat.
We've provided several tips and suggestions for customizing the recipe, so you can adapt it to your individual preferences and dietary needs. Whether you're looking for a healthy breakfast option, a post-workout snack, or a way to increase your iron intake, this iron-rich smoothie is a fantastic choice.
Remember that maintaining a balanced diet, rich in a variety of essential nutrients, is crucial for promoting optimal health. As you incorporate this smoothie into your routine, keep exploring new recipes and ingredients to ensure you're meeting all your nutritional needs. So, go ahead and give our Strawberry Cacao Bliss Smoothie a try, and enjoy the delicious and nourishing benefits it has to offer.
Happy Blending!
Amanda