Easy Kale Apple Detox Smoothie (Try This!)
Disclosure: This post may contain affiliate links, meaning I get a commission if you decide to make a purchase through my links, at no cost to you.
Try a delicious kale apple detox smoothie to start your day on the right track!
Are you feeling a little bloated and sluggish lately? If so, it might be time for a detox!
A detox can help flush out toxins and leave you feeling refreshed and rejuvenated. And this easy kale apple detox smoothie is the perfect way to get started. Packed with nutrients, this delicious smoothie is sure to help your body detoxify and reboot.
So if you're looking for a way to jumpstart your health, give this delicious detox smoothie a try!
What is a detox, and how does it work?
A detox is a process of removing toxins from the body. There are many different ways to detox, but one of the easiest and most effective methods is to drink detox smoothies like this kale apple detox smoothie. These green smoothies are packed with nutrients that help flush out toxins and promote good health.
Why should I detox?
Detoxing is a great way to jumpstart your health and reboot your system. Detoxing can help improve digestion, increase energy levels, and boost metabolism. It can also help reduce bloating and inflammation, and promote better sleep. So if you're looking for a way to improve your overall health, a detox might be just what you need.
How to prepare for a detox
There are a few things you can do to prepare for your detox. First, try to reduce the amount of processed foods and artificial chemicals you consume. Second, make sure to drink plenty of water and herbal tea throughout the detox. And lastly, be sure to get plenty of exercise. A good combination of healthy eating, adequate hydration, and exercise is the key to a successful detox.
Of course, you can always drink this detox smoothie anytime – even if you're not doing a full detox. It can still help rid your body of toxins.
Why We Love This Kale Apple Detox Smoothie Recipe
This delicious green smoothie recipe has all of the components carefully selected to provide high levels of antioxidants, anti-inflammatory properties, and taste wonderful!
This detox smoothie is not only healthy, but it's also delicious. The apple and kale give it a sweet and tangy flavor, while the ginger root adds a zingy kick. The cucumber makes it creamy and satisfying, and the lime juice adds a refreshing flavor.
This kale smoothie recipe is ideal for any time of day. It's a wonderful breakfast drink to get you started on the right foot, or a delectable mid-day snack that will keep you going until your next meal. So, why not give it a try? Your body will thank you!
Kale Apple Smoothie Ingredients
Raw Kale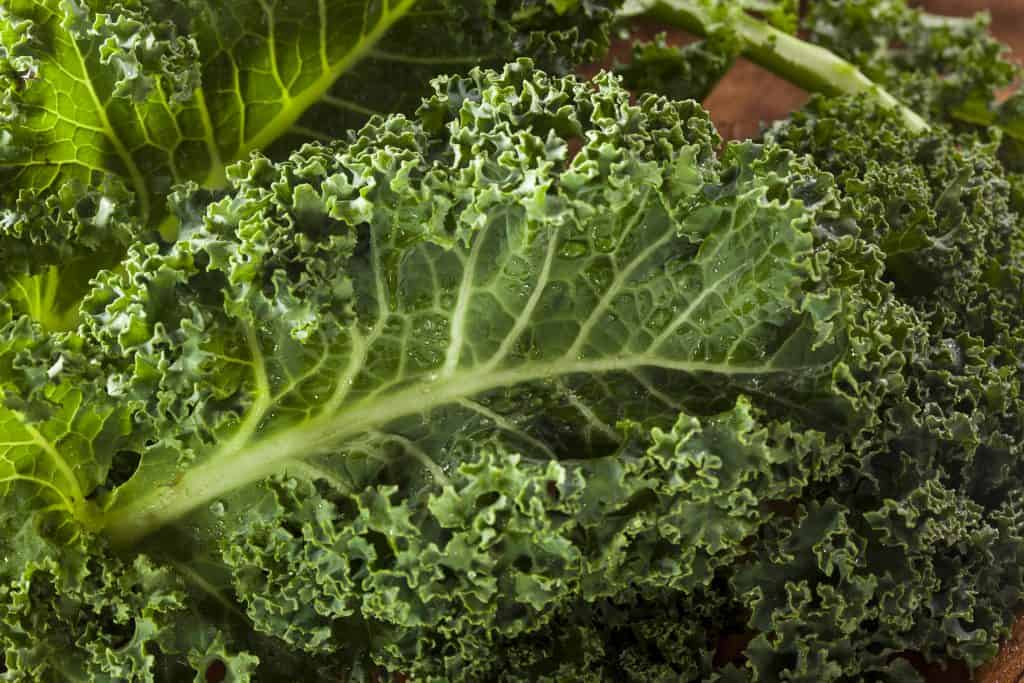 It goes without saying that kale will be in a Kale Apple Smoothie recipe! The variety of kale doesn't matter. I love curly kale, so this is the type I use.
Kale is a great addition to a green smoothie because it is packed with nutrients and antioxidants that help flush out toxins and promote good health. Kale is also a good source of fiber, which can help improve digestion. And its high levels of calcium and vitamin C make it a great choice for those looking to boost their immune system.
_________________
Cucumber
A cucumber is light and refreshing and gives extra fiber and liquid to the smoothie.
Cucumber is a great choice for a detox smoothie because it is packed with nutrients and antioxidants that help flush out toxins and promote good health. Cucumber is also a good source of fiber, which can help improve digestion. And it contains calcium and vitamin C, which makes it a great choice for a detox.
_________________
Green Apple
Green apples give sweetness without a blood sugar rush. This is a great ingredient in a detox smoothie.
A green apple is a good choice for a smoothie to add sweetness without too much sugar because it is a natural source of sugar. Apples are also high in fiber, which can help improve digestion. And they are a good source of antioxidants, which can help rid the body of toxins.
_________________
Fresh Ginger Root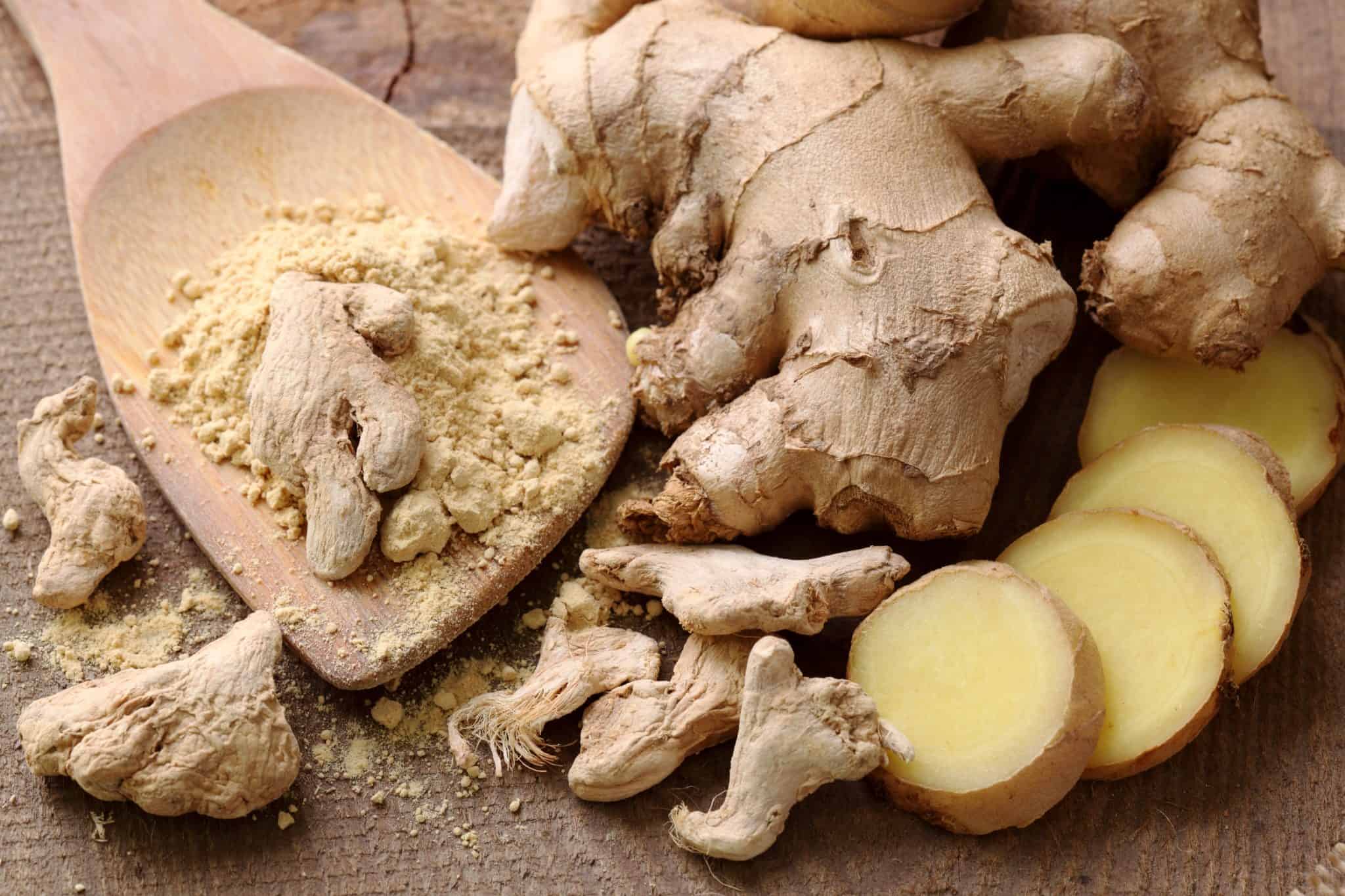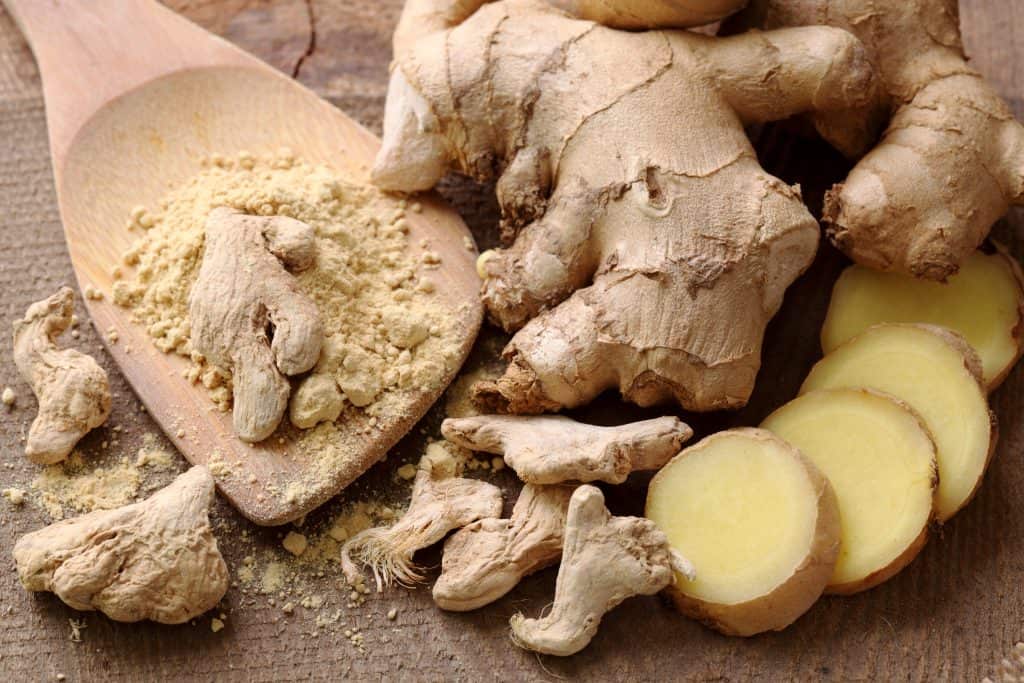 The addition of a bit of fresh ginger root adds a bit of zing to your smoothie. It has a flavor that most people enjoy and really can help with stomach issues if you are experiencing them.
Ginger aids in the removal of toxins from the body, which is why it's such a popular ingredient in detox recipes. It is also effective in improving digestion, reducing hunger, and maintaining a healthy metabolism.
_________________
Honey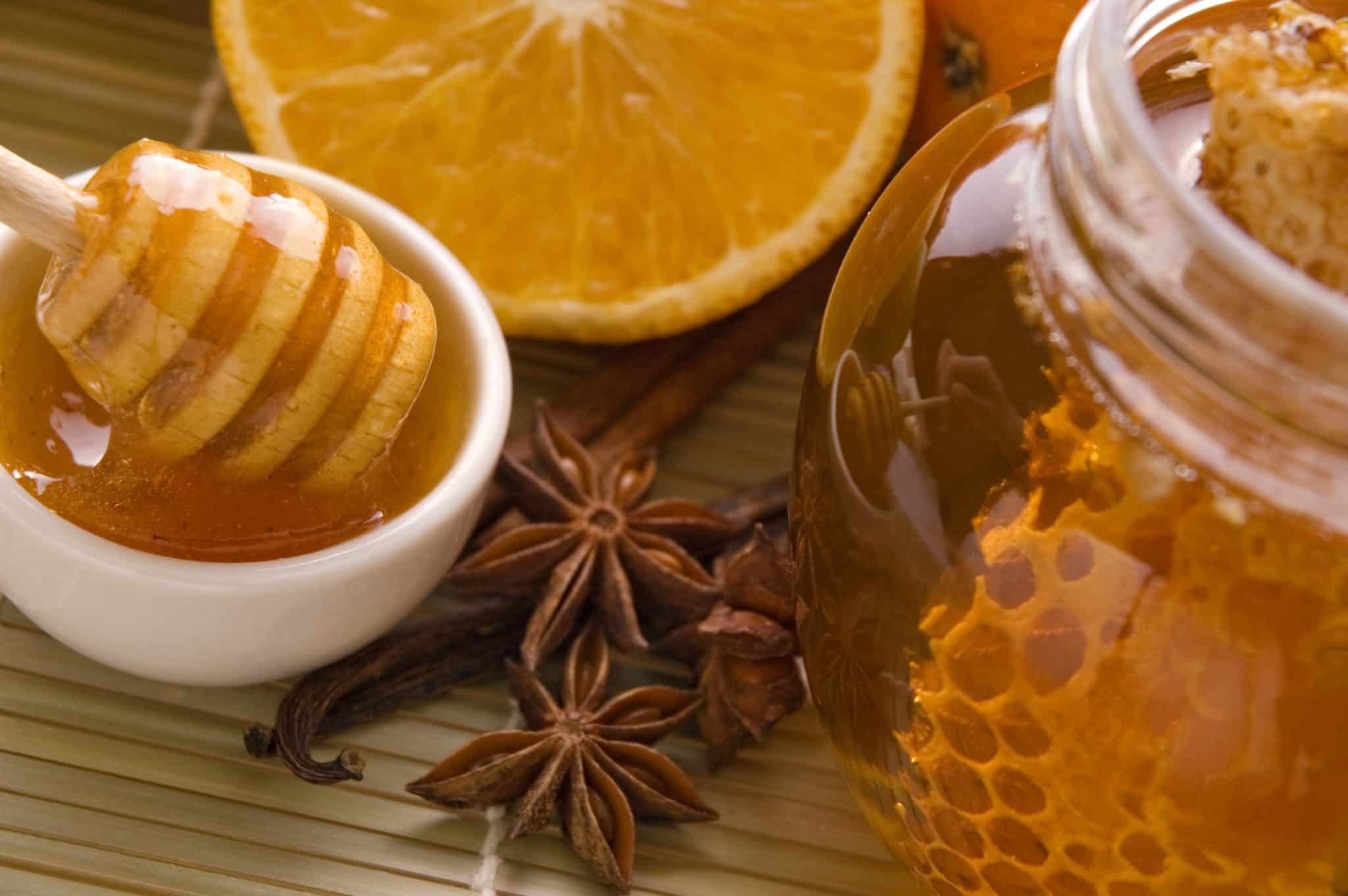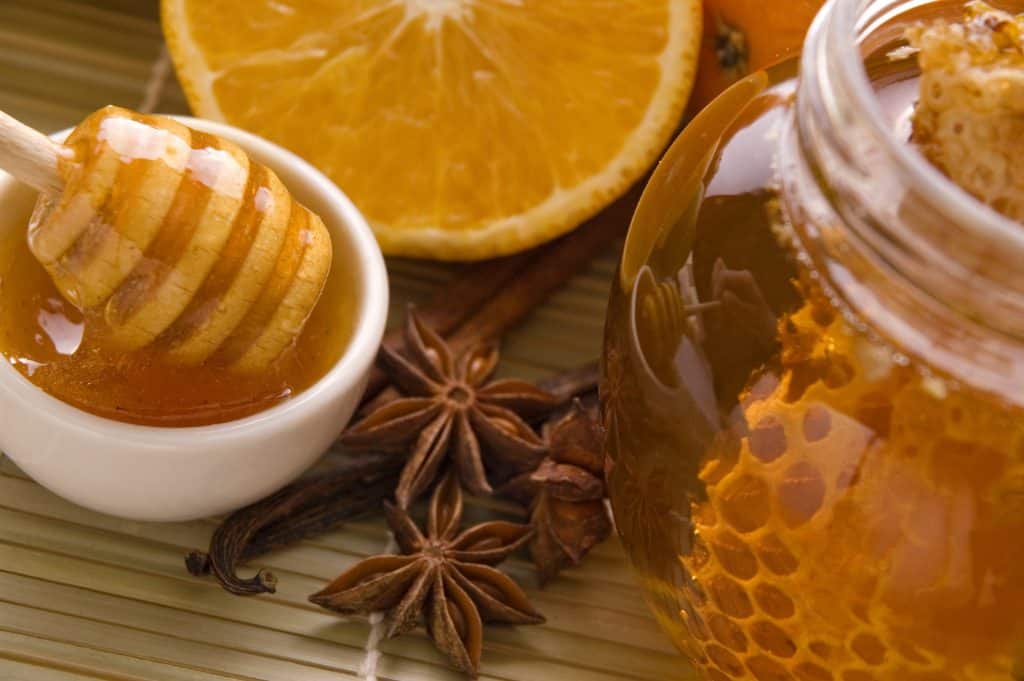 Honey and lemon or lime have gone together for a very long time as a great detox combo.
This will also help remove toxins from the body and add a bit more sweetness to your drink.
_________________
Lime Juice
Lime juice helps to bring balance into the overall flavor combination of this detox apple kale smoothie.
Lime's acidity aids in the breakdown of food for greater digestion. Flavonoids found in limes also stimulate the production of digestive fluids. Limes' acidity can help to cleanse the excretory system and promote bowel movement if you have constipation
_________________.
Water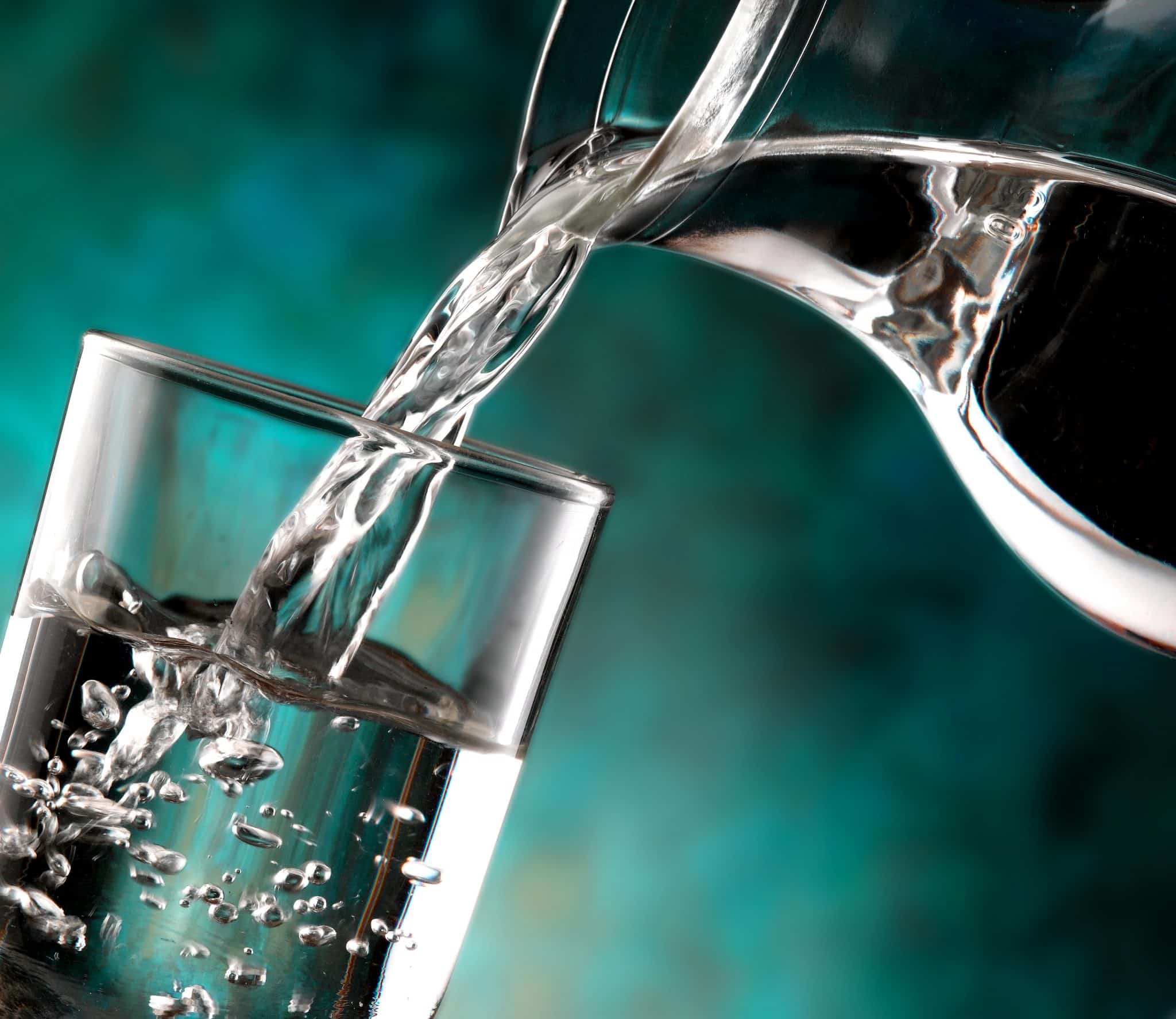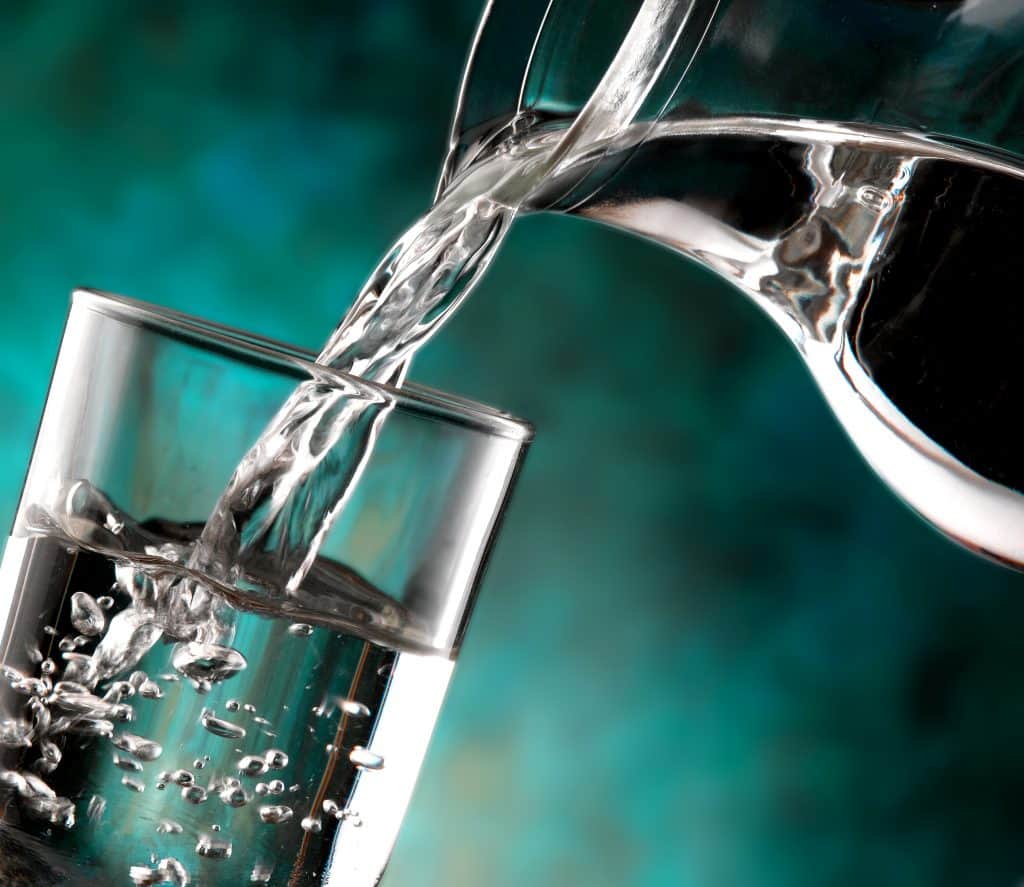 For a detox smoothie, I chose water as the liquid because drinking enough water is crucial for ridding your body of toxins.
You can also use coconut water or grapefruit juice if you prefer, as both of these are great for detox smoothies.
How to Customize Your Detox Apple Kale Smoothies
You can add in additional superfoods such as hemp seeds, acai, greens powder or matcha to your smoothie.
You can use another citrus juice, such as orange juice, grapefruit juice, or lemon juice, if you don't like lime juice. Alternatively, you may replace it with green tea – an antioxidant-rich liquid that is also packed with health benefits.
If you're not a fan of cucumbers feel free to leave them out. You may have to add a bit more liquid in this case.
You can also add different greens to this smoothie to boost its nutrient content. Try spinach, romaine, or Swiss chard.
If you want a thicker smoothie, add some ice cubes or frozen fruit. A frozen banana works wonders for adding in creaminess.
You may also use this smoothie as a heavy metal detoxifying drink by adding a scoop of detox powder, spirulina, barley grass juice, or a few drops of detox essential oil. You could also add some cilantro to this recipe, which has been found to aid in the reduction of body heavy metal toxicity.
It's simple to replace the water with coconut milk or almond milk to make it creamier, or you might add some almond butter, other nut butter or protein powder for more protein and healthy fat to keep you fuller longer.
You'll Also Love These Other Detox Smoothies:
Kale Apple Detox Smoothie
Detox doesn't have to be dreadful! Enjoy this kale apple detox smoothie as part of a detox regimen – or enjoy it anytime!
Ingredients
1

cup

kale

1

medium

cucumber

1

medium

green apple

cored

1/2

tsp

ginger root

1

tsp

honey

1

lime

juiced

1/2

cup

water

chilled
Instructions
Place all ingredients in blender.

Blend at high speed until smooth.

Pour into glasses and enjoy.