Raspberry Smoothie with Banana (Try This!)
Disclosure: This post may contain affiliate links, meaning I get a commission if you decide to make a purchase through my links, at no cost to you.
If you're looking for a delicious and healthy smoothie to start your day, look no further than this Raspberry Banana Smoothie! It's made with nutritious ingredients like fresh fruit, Greek yogurt, and flax seed, and it tastes great too.
Plus, it's easy to make – just blend all the ingredients together and enjoy!
Why We Love This Raspberry Smoothie with Banana
We love smoothies in our house, from the parents down to the youngest kiddo. We experiement with new smoothie recipes all the time but we keep coming back to this one!
This smoothie is perfect for breakfast or a snack, and it's packed with nutrients to help you stay energized all day long.
Ingredients in Our Raspberry Smoothie Recipe
Raspberries
Raspberries are a great source of fiber, antioxidants, and vitamin C, and they have been shown to have numerous health benefits.
You can use fresh raspberries or frozen raspberries in this recipe. We use fresh when they are in season and frozen when they aren't (which is a lot of the year).
Banana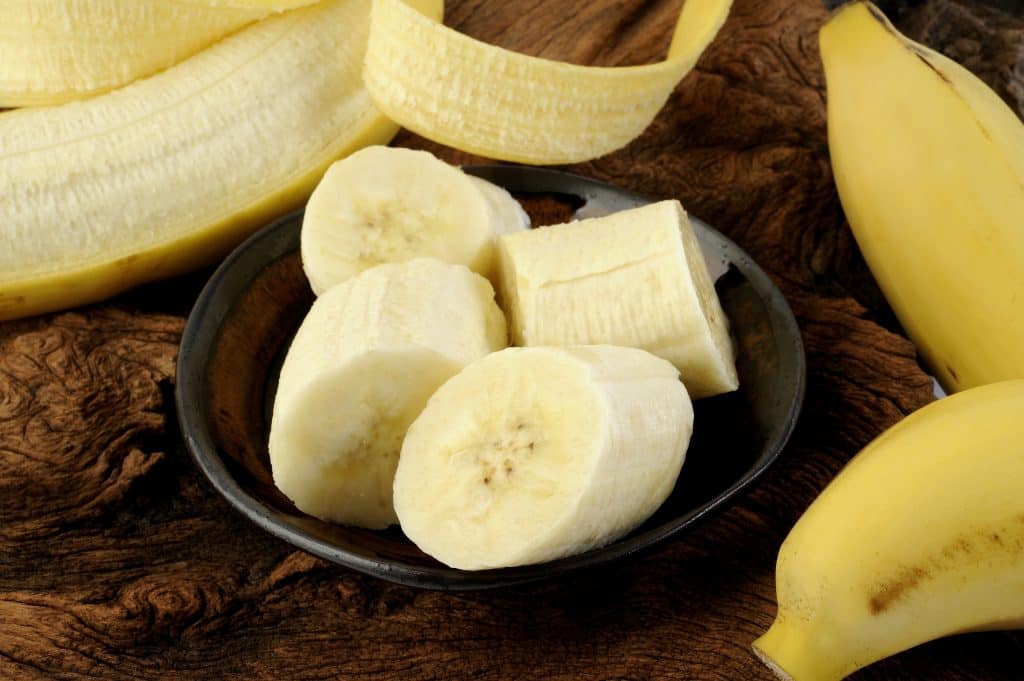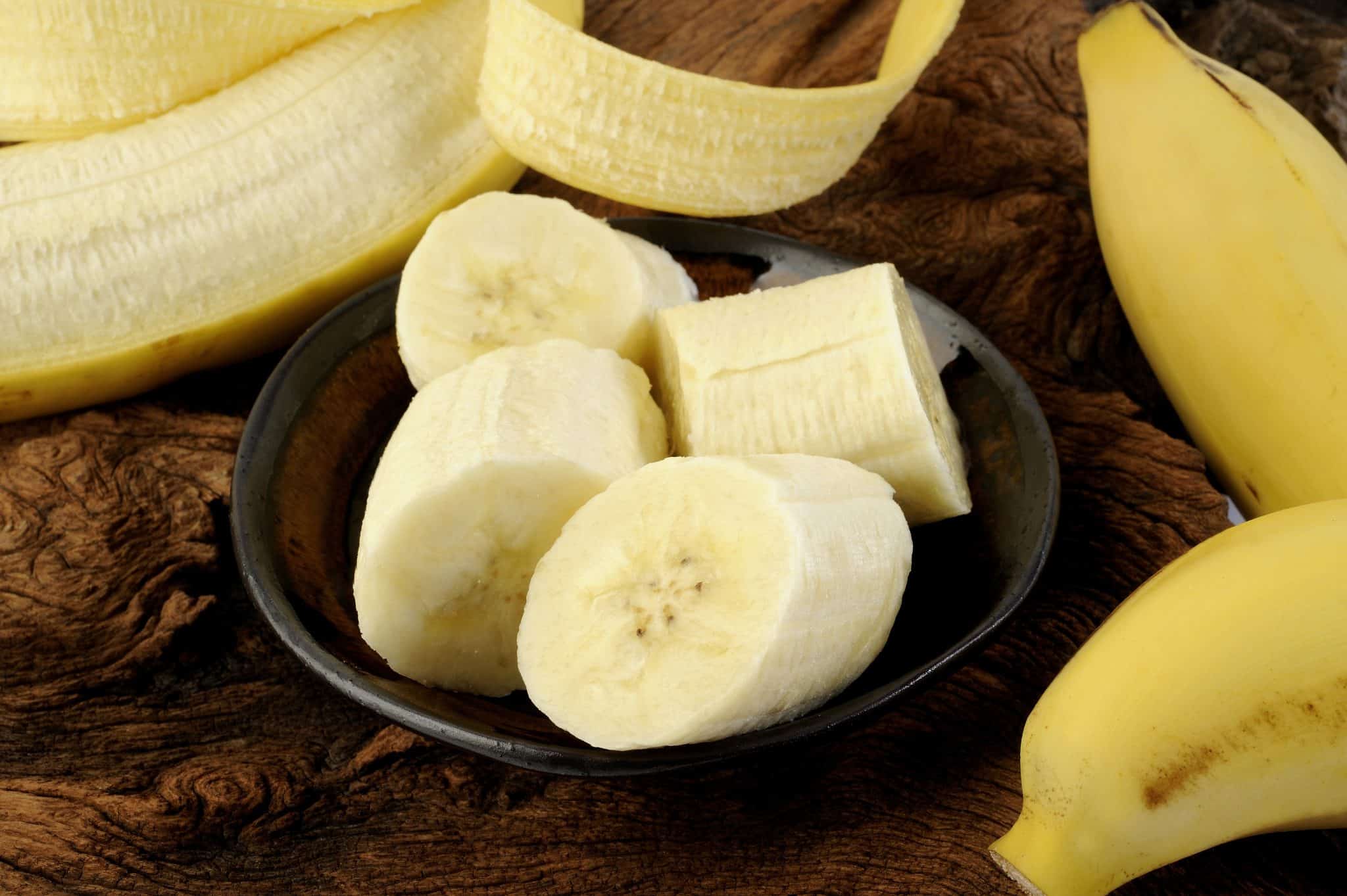 Bananas are a good source of potassium and vitamins, and they can help you regulate blood sugar levels.
It's best to use a frozen banana in this recipe as it adds a creaminess and thickness to the smoothie that a fresh banana doesn't. But if you have fresh bananas and don't want to wait for one to freeze, you can use that with a couple of ice cubes.
Apple
Apples are a good source of dietary fiber and antioxidants, and they have been shown to have numerous health benefits.
You can use any type of apple in this recipe, but we prefer red apples like Pink Lady or Honeycrisp as they enhance the sweetness of the smoothie, but you can use any type of apples you prefer.
Greek Yogurt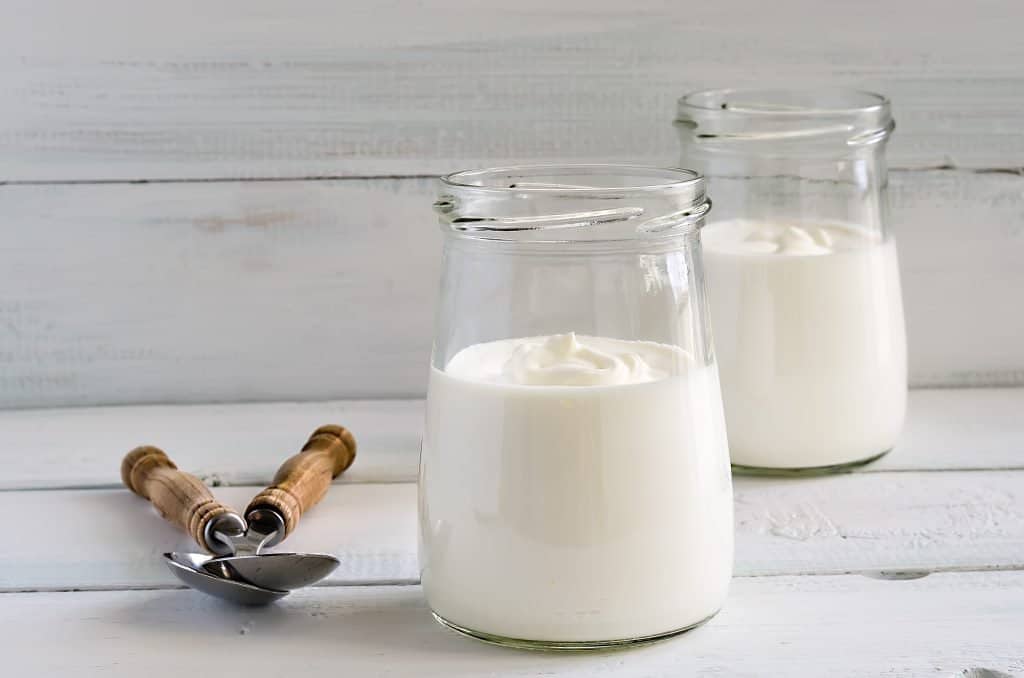 Greek yogurt is a good source of protein and calcium, and it's also packed with probiotics which are beneficial for gut health.
We use plain Greek yogurt in this recipe, but you could also use flavored if you prefer. Just keep in mind that the flavor will change the taste of the smoothie somewhat, and it if has added sugar you will add sugar to the recipe. Of course you could make it vegan and use nondairy yogurt in this recipe, too, which we do for our dairy free kiddo.
Lemon Juice
Lemon juice adds a bit of tartness to the smoothie and helps bring out the flavors of the other ingredients.
You can use fresh or bottled lemon juice in this recipe, but fresh is best because most of the vitamin C is lost when heated for bottling.
Honey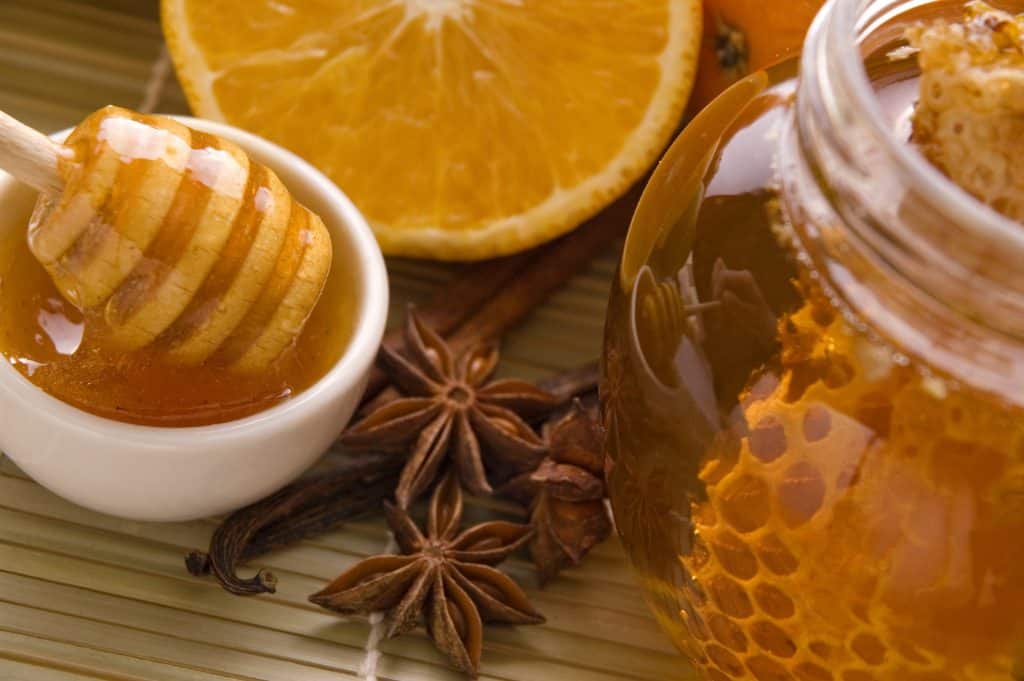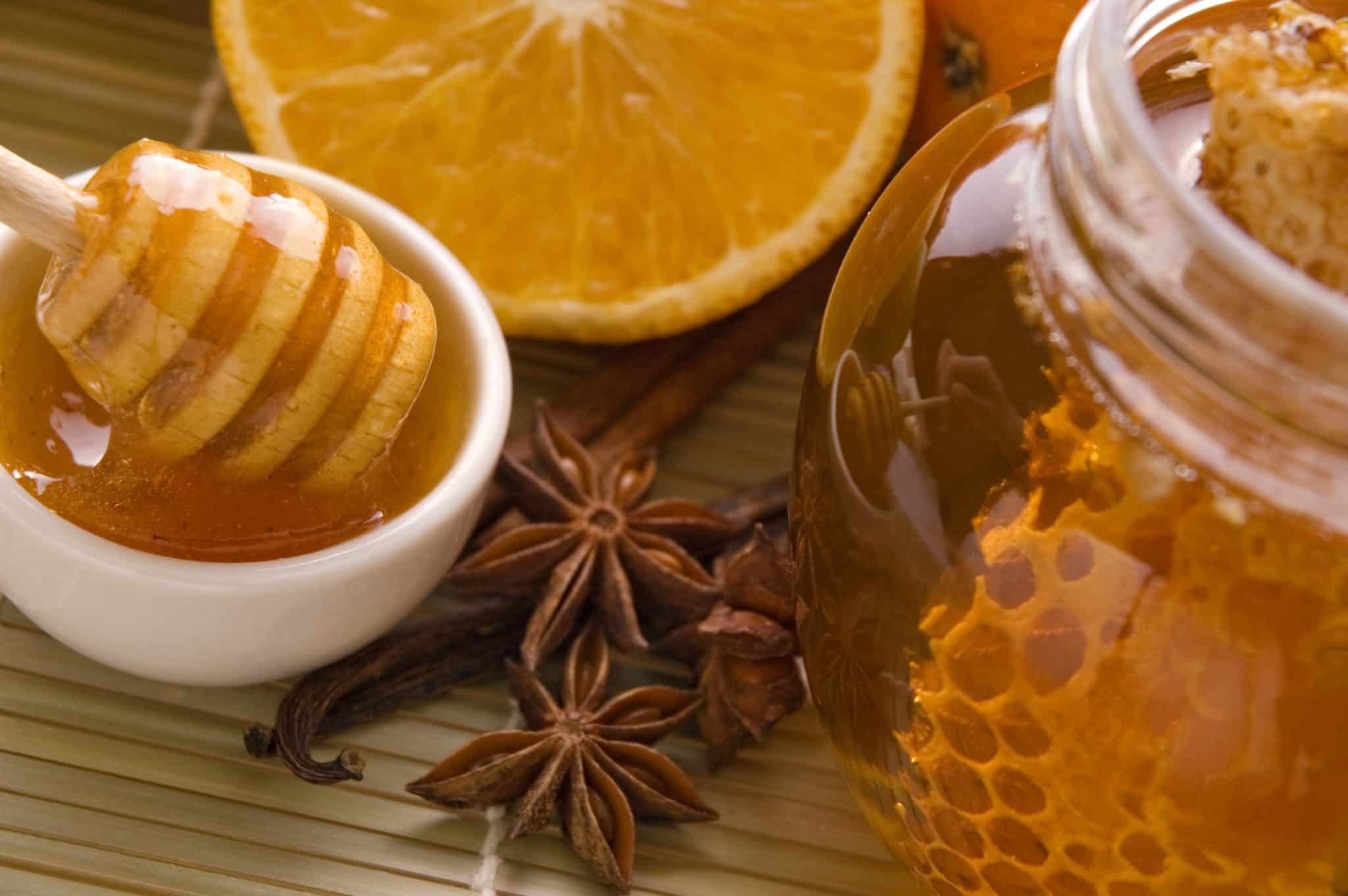 Honey is a natural sweetener that adds a touch of sweetness to the smoothie.
You can use more or less honey in this recipe, depending on your personal preference. We like to use just enough to take the edge off the tartness of the lemon juice without making it too sweet. You can also use real maple syrup if you prefer.
Flax Seed
Flaxseed is a good source of dietary fiber and omega-3 fatty acids, and it has been shown to have numerous health benefits.
We like to add flaxseed to our smoothies because it's an easy way to get some extra nutrition, but you could leave it out if you prefer, or use another seed like chia seeds or hemp seeds or even oats.
Ginger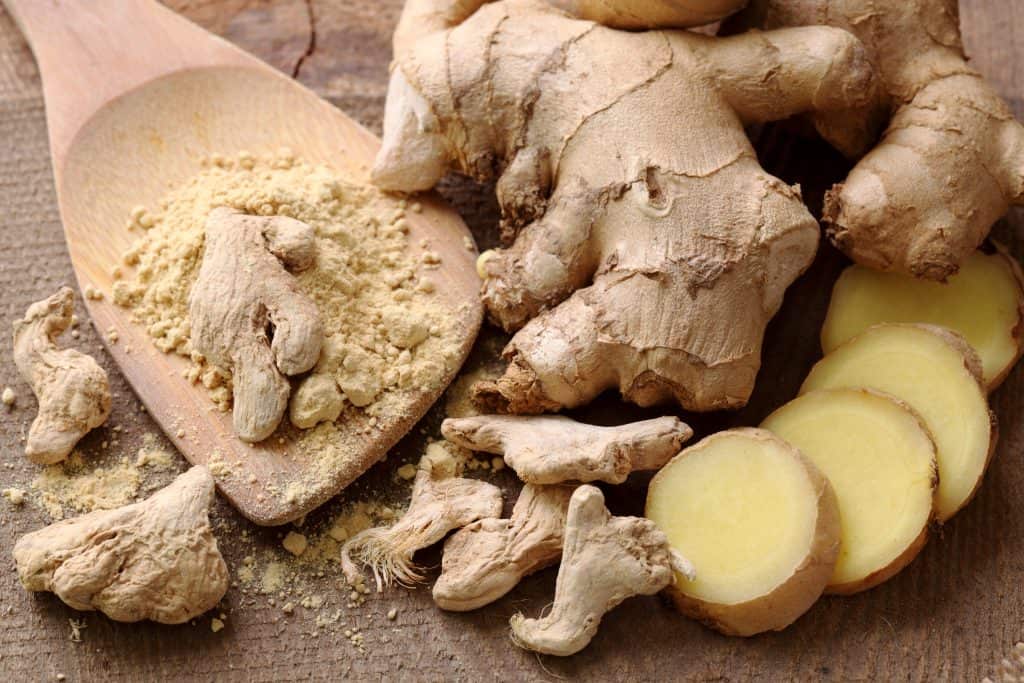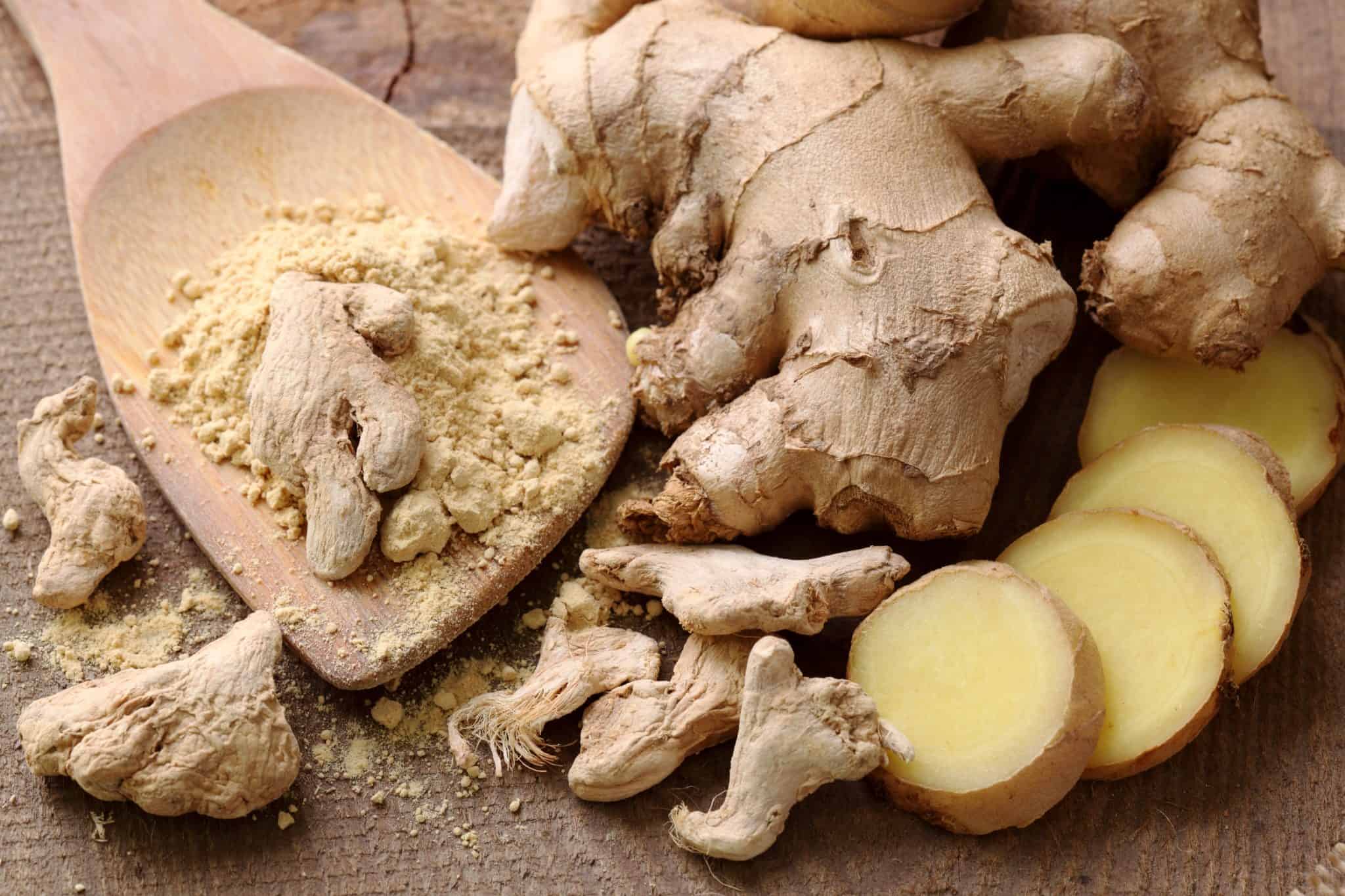 Ginger has a wide range of health benefits and adds a bit of zing to the smoothie.
If you don't like ginger or don't have any on hand, you can leave it out of the recipe. We are using powdered ginger in this recipe but you can use a slice of fresh if you have it on hand.
How to Blend This Healthy Smoothie Recipe
To blend this recipe, simply add all of the ingredients to a blender and blend until smooth.
If you find that the mixture is too thick, you can add a little bit of water or milk until it reaches the desired consistency.
And if you want your smoothie to be extra cold, you can add some ice cubes to the blender as well.
You'll Love These Other Fruit Smoothie Recipes
How to Customize This Raspberry Banana Smoothie Recipe
Make it green: Add spinach, kale, swiss chard or any other green of your choice. Greens add a ton of nutrition, and if you choose a mild one like spinach you won't even be able to tell it's there. If you're new to green smoothies, just add a few leaves and work your way up to more as you make future smoothies.
Make it protein-packed: Add a scoop of protein powder, cottage cheese or some nut butter such as peanut butter to give this smoothie a boost of protein. This is especially helpful if you're drinking it as a meal replacement or after a workout. It does contain protein because of the Greek yogurt, but this gives it an extra boost.
Add more fruit: If you want an even sweeter smoothie, add extra raspberries, banana, apple or any other fruit you like. You can also add frozen fruit like frozen mango or frozen pineapple to make it extra thick and cold.
Add a boost of flavor: If you want an extra zing, add a pinch of ground cloves, nutmeg or cinnamon.
Add liquid: This smoothie is pretty thick, so if you like yours on the thinner side, feel free to use a splash of milk such as dairy milk, almond milk, coconut milk, soy milk, oat milk or any other milk you prefer. You can also use water, orange juice, green tea, or coconut water.
Make it a smoothie bowl recipe: This recipe is already thick and creamy, so if you pour it into a bowl and top with your favorite toppings you've got a new twist on a breakfast smoothie.
Add superfoods: If you want to give this smoothie an extra boost of nutrition, add a handful of goji berries, a scoop of supergreens powder, matcha, or maca or even acai.
As you can see, there are endless ways to customize this healthy recipe. So make it your own and enjoy!
Raspberry Smoothie with Banana
Enjoy a sweet and delicious raspberry smoothie that contains banana.
Ingredients
1

cup

raspberries

(fresh or frozen)

1

banana

(frozen)

1

medium apple

(cored)

1/4

cup

Greek yogurt

juice of half a lemon

1

tsp

honey

1

tsp

flax seed

1/2

tsp

ginger
Instructions
Add all ingredients to blender.

Blend on high speed until smooth.

Add liquid if necessary to blend – this is a thick smoothie.
Final Thoughts on Our Banana Raspberry Smoothie
We hope you enjoy this delicious and healthy raspberry banana smoothie recipe. It's a great way to start your day or fuel up after a workout. And it's easy to customize so you can make it exactly the way you like it.
Happy Blending!
Amanda