Strawberry and Almond Milk Smoothie (Easy and Delicious)
Disclosure: This post may contain affiliate links, meaning I get a commission if you decide to make a purchase through my links, at no cost to you.
There's something about a smoothie that just makes you feel good. Maybe it's the healthy fruits and vegetables, or the cool, refreshing taste on a hot day. Whatever it is, this strawberry and almond milk smoothie is sure to please. It's easy to make and delicious too!
Why We Love this Easy Strawberry Smoothie
We have four little boys and getting great nutrition into them is one of our top priorities as far as their physical bodies are concerned. Smoothies are a wonderful way to fill them up and get in a lot of nutrients at the same time!
It's even better when the smoothies we create are easy and taste great, as is the case with this Strawbery Almond Milk smoothie. One of our kiddos can't have dairy, so we tend to all go dairy free where smoothies are concerned, and this delicious smoothie fits the bill perfectly!
Ingredients in Our Strawberry Almond Milk Smoothie
Strawberries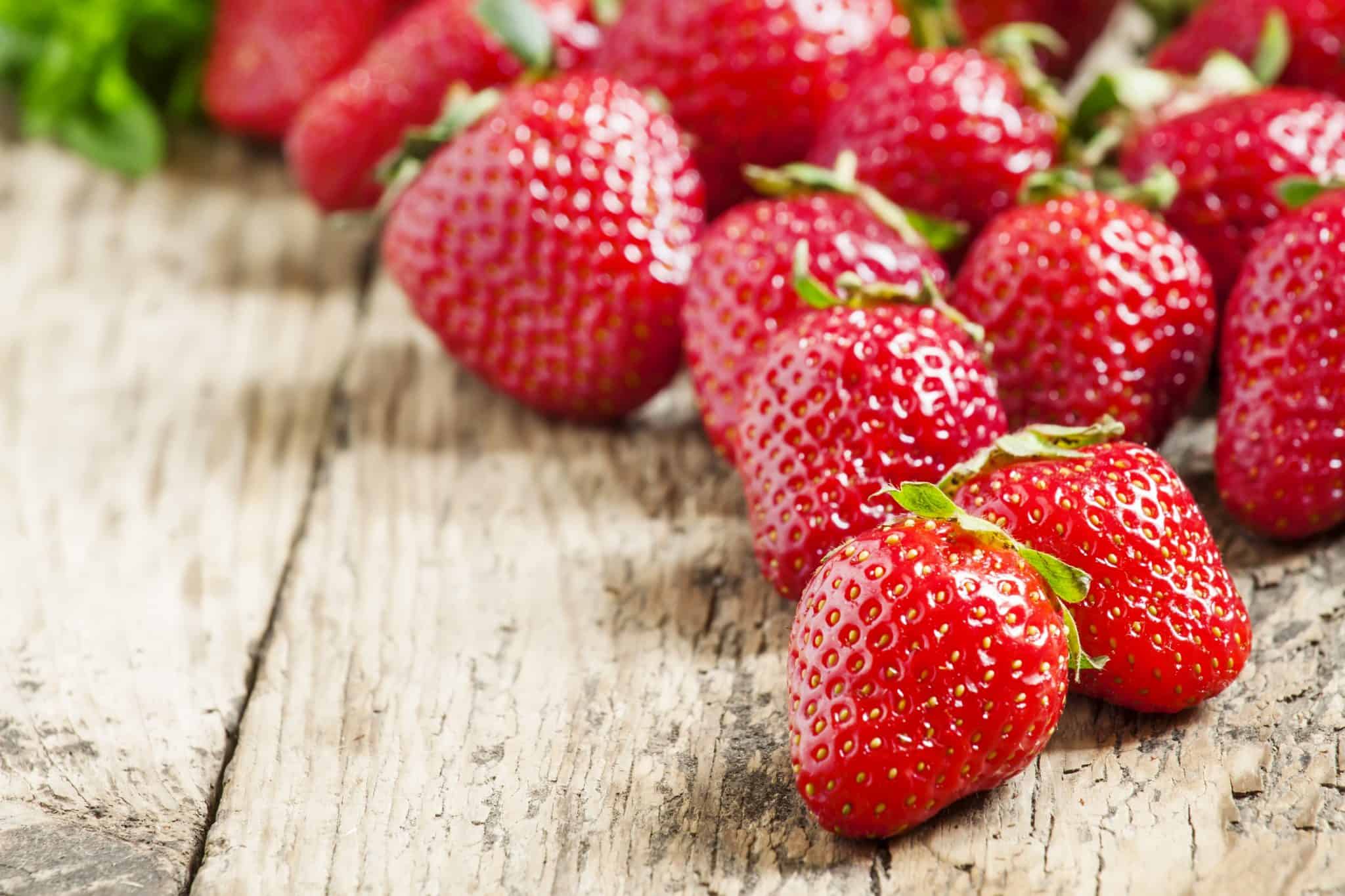 You can use fresh or frozen strawberries for this recipe. We use fresh when they are in season and we can go to the local pick-your-own farm, but in the off-season we often buy frozen berries.
You get a great dose of vitamin C, manganes, folate and potassium, among other nutrients. Plus, they are super yummy.
_________________
Hemp Seed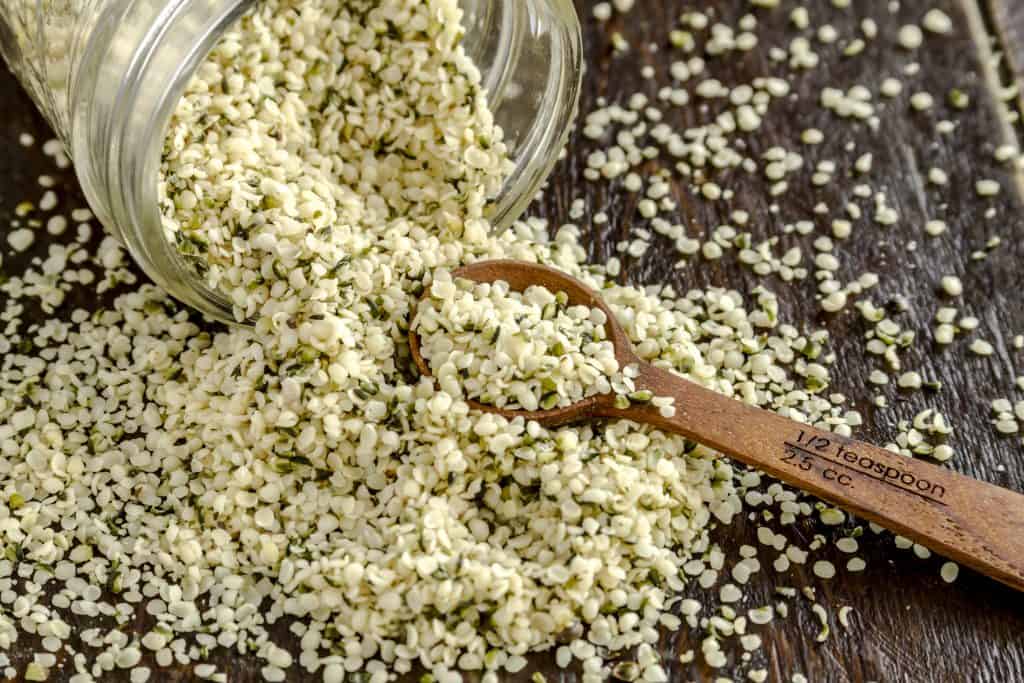 For extra protein and healthy fats, we add hemp seeds to a lot of our smoothies. The boys like them, even as toppings on smoothie bowls, and they are great sources of iron, vitamin E, B-vitamins and zinc.
I like to sprinkle some on top of my smoothie, too, for texture. Read more about the health benefits of hemp seeds here.
_________________
Banana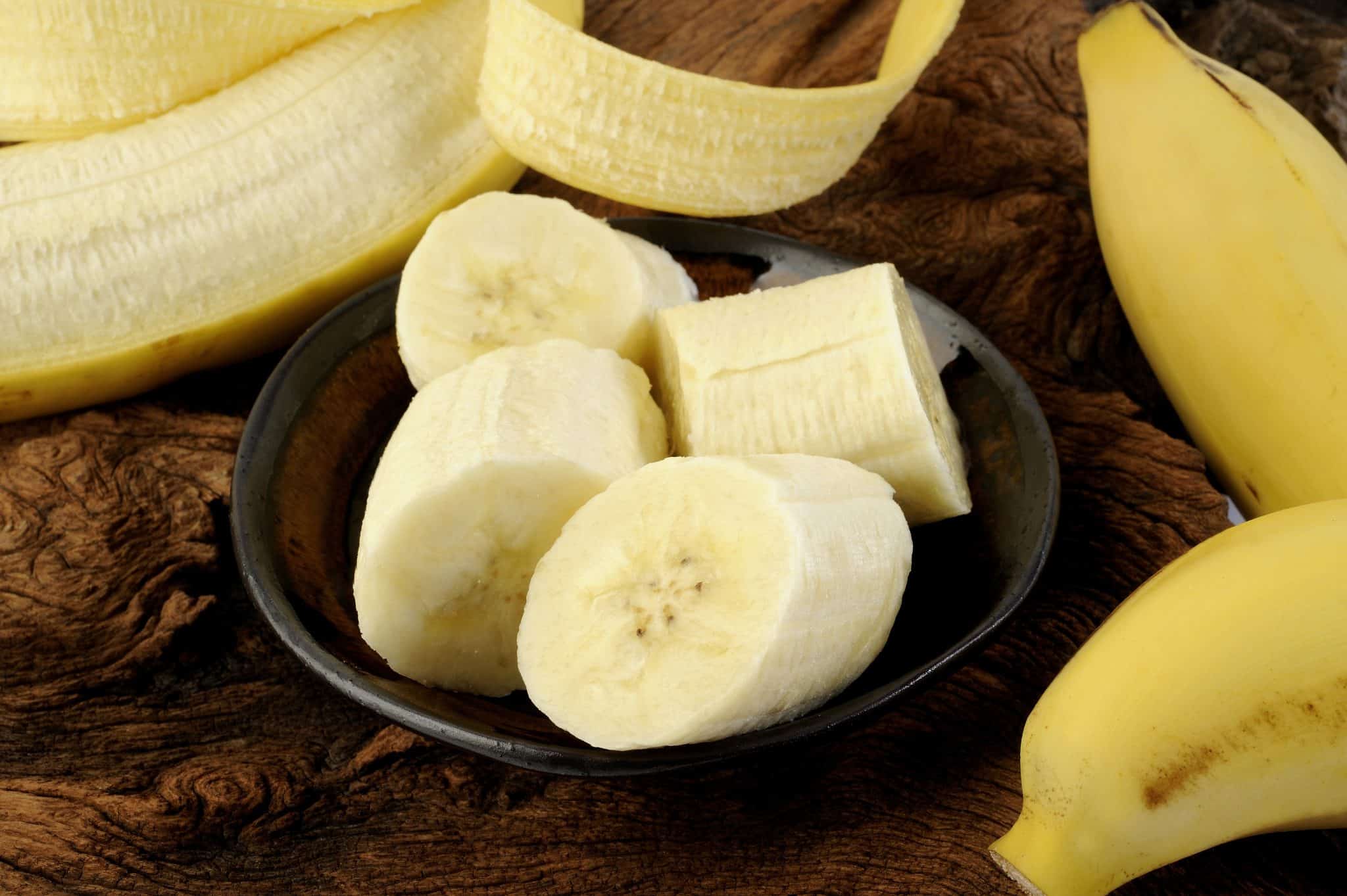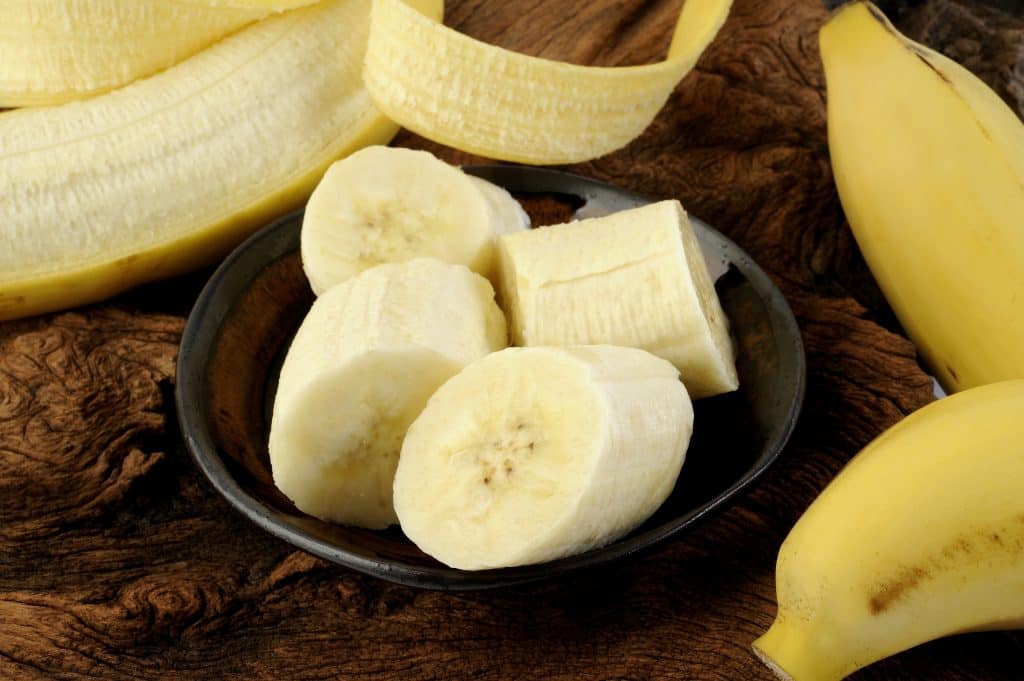 We tend to use banana a lot in our smoothies because it adds sweetness and fiber without additional sugar. I like to freeze them right as they become super ripe to use in smoothies and baked goods.
Another plus for frozen banana is that it helps give the smoothie a creamy texture, but fresh bananas work well, too.
_________________
Mango
My boys are absolutely crazy about anything mango! We even just serve them frozen mango by itself and they love it.
Mango gives even more sweetness to this smoothie, but if you find it too sweet, feel free to swap out the mango. We usually use frozen mango because I hate cutting up the fresh ones. You can sub pineapple if you don't like mango or can't find it.
_________________
Almond Milk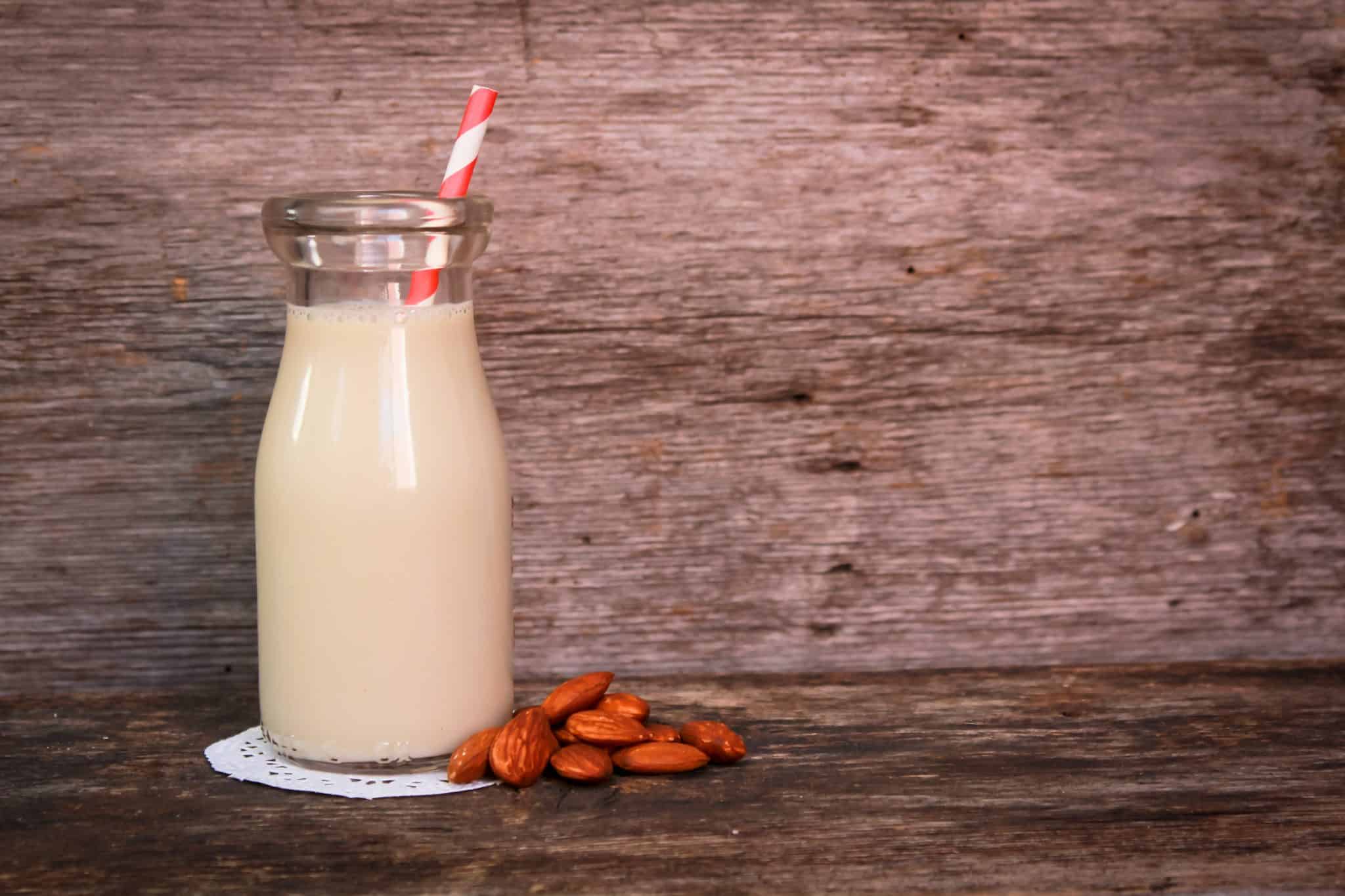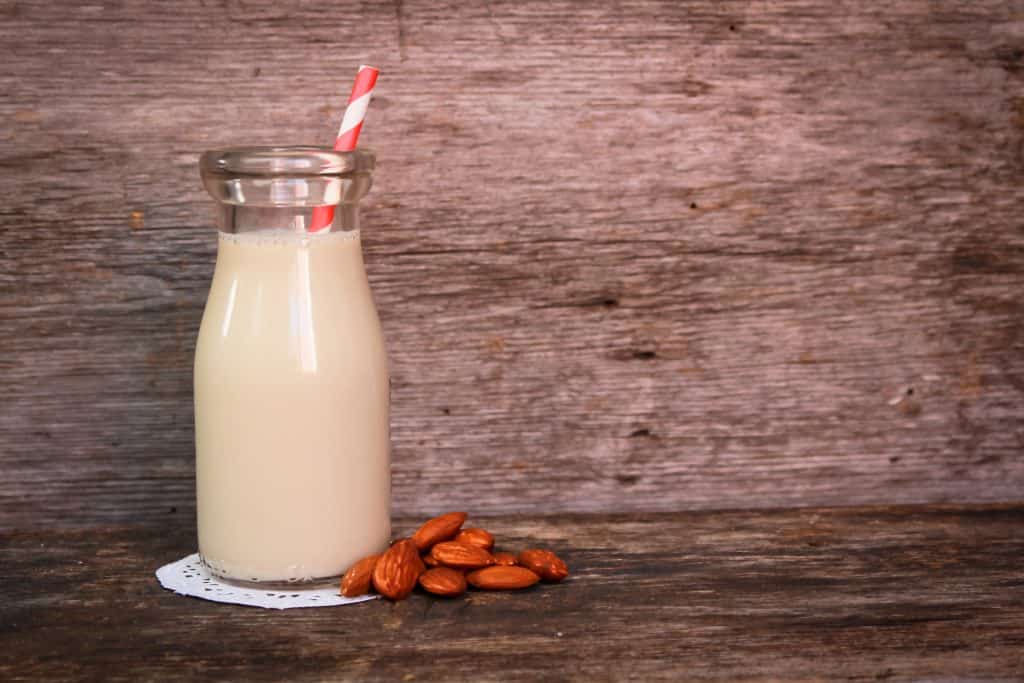 Our liquid base for this recipe is almond milk. We love almond milk and oat milk in our house. Feel free to use unsweetened almond milk or even vanilla almond milk in this recipe.
Using a non dairy milk base instead of water or coconut water gives this smoothie just that extra bit of creaminess that just makes it. Feel free to use coconut milk or any other milk you prefer.
_________________
How to Make an Easy Strawberry Smoothie
This recipe could not be easier! Simply add all of your ingredients to a blender and blend until smooth.
If you like a little bit of texture in your smoothie, don't hesitate to leave a few chunks of fruit. We like our smoothies nice and thick so we don't add any additional liquid other than that called for in the recipe, but if you prefer a thinner consistency, go ahead and add more milk until you reach the desired consistency.
One thing to note- if you are using frozen fruit, you may need to add a little bit of additional liquid to help the blender along. I usually add a tablespoon or two of water when using all frozen fruit. You shouldn't need to do this with fresh fruit.
This recipe makes enough for two large servings or three smaller ones. If you are making it just for yourself, consider halving the recipe. Enjoy!
You'll Love These Other Strawberry Smoothie Recipes:
How to Customize This Recipe
-If you find this smoothie too sweet, add in just a bit of lemon or lime juice.
-Add superfoods such as spirulina, chlorella, or green powder to give it an extra nutritional boost.
-For a bit of extra protein, consider adding in some collagen peptides or protein powder. You can even add in a bit of Greek yogurt.
-Use frozen cauliflower instead of mango for a lower sugar version.
-Add in a handful of spinach or other greens for an added nutritional punch.
-Swap out strawberries for blueberries or add in other berries for a mixed berry smoothie.
-Swap out the almond milk for coconut milk, cashew milk, or any other non-dairy milk you prefer.
-Top with shredded coconut, cacao nibs, or fresh berries. (This is especially great when you thicken it in to a smoothie bowl).
-Add a spoonful of nut butter such as almond butter or peanut butter for extra creaminess, healthy fats and protein.
-Don't like hemp seeds? Try chia seed or flax seed, or even add in some oats. Chia seeds are also a favorite in our house for smoothies as they help with texture and are nutritious.
Nutrients in this Easy Recipe
This recipe is high in vitamins C, A, and B6, as well as manganese, selenium, magnesium, phosphorus, and copper. It is also a good source of fiber, protein, and healthy fats.
The strawberries provide a good source of antioxidants and phytonutrients, while the almond milk is a good source of calcium and vitamin D. The hemp seeds add extra protein and healthy fats, as well as vitamins and minerals.
This recipe is relatively low in sugar, thanks to the use of fresh or frozen fruit instead of juice or syrup. If you are looking for an even lower sugar version, you can swap out the mango for frozen cauliflower or add a bit of lemon juice.
Strawberry and Almond Milk Smoothie
Combine just a few simple ingredients to make this delicious and nutritious drink!
Equipment
Measuring Equipment
Ingredients
1

cup

strawberries

fresh or frozen

1

tbsp

hemp seeds

1

banana

frozen is best

1/2

cup

mango

fresh or frozen

1

cup

almond milk
Instructions
Add all ingredients to blender.

Blend until smoothe and enjoy.
Whether you are looking for a quick breakfast or snack, this easy strawberry and almond milk smoothie recipe is sure to please. Packed with nutrients and flavor, it is a great way to start your day or refuel after a workout. Customize it to your liking and enjoy!