Looking for a delicious way to detox? Try this super simple strawberry detox smoothie that contains only four ingredients!
We all know how important it is to be healthy these days. But sometimes it can feel like a chore, can't it?
Fortunately, there are lots of ways we could be healthier without sacrificing our favorite foods or putting in too much effort. One way to do that is by going on a detox smoothie diet! Let's explore the benefits of this delicious way of eating and see how easy it is to make our own strawberry detox smoothies at home.
_________________
Benefits of detox smoothies
There are many benefits of detox smoothies, but some of the most notable ones are:
1. They can improve gut health
Detox smoothies are a great way to improve gut health. They are packed with nutrients that help restore the flora in your gut, which is an important step in detoxing. Without fiber, waste can accumulate in the body and cause problems. Detox smoothies help to regulate digestion, which is essential for detoxing.
2. They can help give you a radiant and glowing complexion
Detox smoothies can help clear your skin because they are replacing the "bad" things in your body with good. A great example of this is added sugar, which has been proven to be harmful to your skin.
When you are on a detox smoothie diet (or even just replacing a sugar- or fat-laden meal with a smoothie), you help your body eliminate toxins that can clog up your pores.
3. They help to boost your energy levels
This is especially true if you haven't been consuming any fruits or vegetables. When you start drinking detox smoothies, you are getting a huge influx of vitamins, minerals, and antioxidants. These nutrients help to improve cell function and give you an energy boost.
4. They can aid in weight loss
Detox smoothies can help you lose weight because they are filling but low in calories. If you are looking to lose weight, you can replace one meal or snack per day with a smoothie. This will help to reduce your overall calorie intake and promote weight loss.
5. They help to cleanse and detoxify your body
Detox smoothies are a great way to cleanse and detoxify your body. They are packed with nutrients that help your body eliminate toxins and waste. The fiber in detox smoothies also helps to regulate digestion, which is essential for detoxing.
_________________
Ingredients in Our Strawberry Detox Smoothie
Now that we know the benefits of detox smoothies, let's take a look at how to make one! This recipe is very easy, just like the name says! In fact, it only contains four ingredients (although you are certainly welcome to add more if you like!).
Strawberries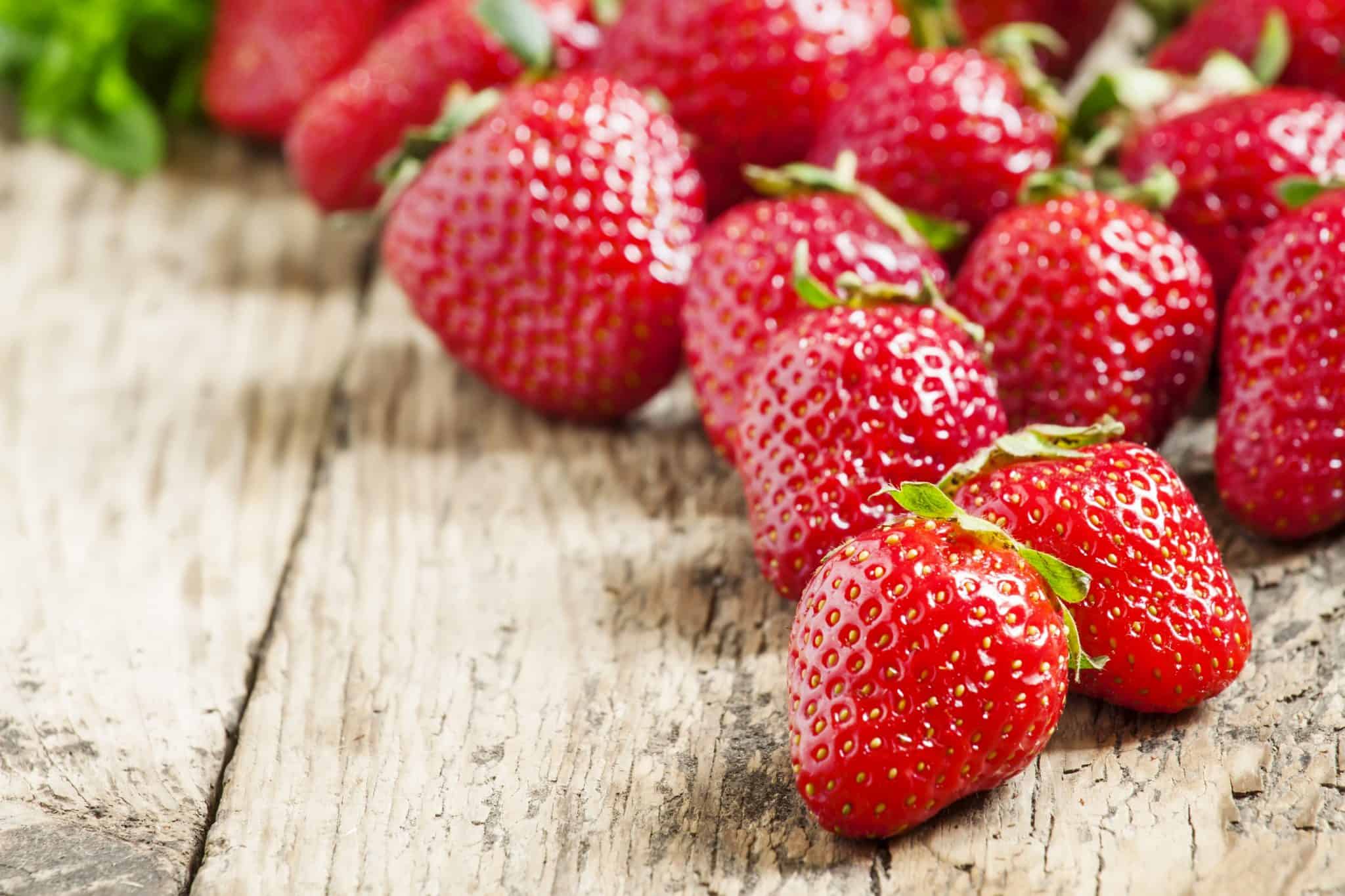 It wouldn't be a strawberry detox smoothie without the strawberries! Strawberries are packed with antioxidants (hello Vitamin C!) and vitamins that help to improve your skin complexion. Strawberries also contain folic acid, which is important for cell regeneration and the production of new cells in our bodies.
You can use fresh strawberries or frozen strawberries for this recipe.
_________________
Yogurt
The yogurt in this smoothie is natural yogurt, which is a great source of probiotics, protein, and calcium. If you want to use greek yogurt you will need to add additional liquid such as almond milk as Greek yogurt is much thicker than natural yogurt.
You can use dairy yogurt or a nondairy yogurt such as coconut or almond yogurt. The yogurt shown above is homemade. Just make sure your yogurt is not thick, greek yogurt and that it contains live and active cultures to get the most benefit.
_________________
Honey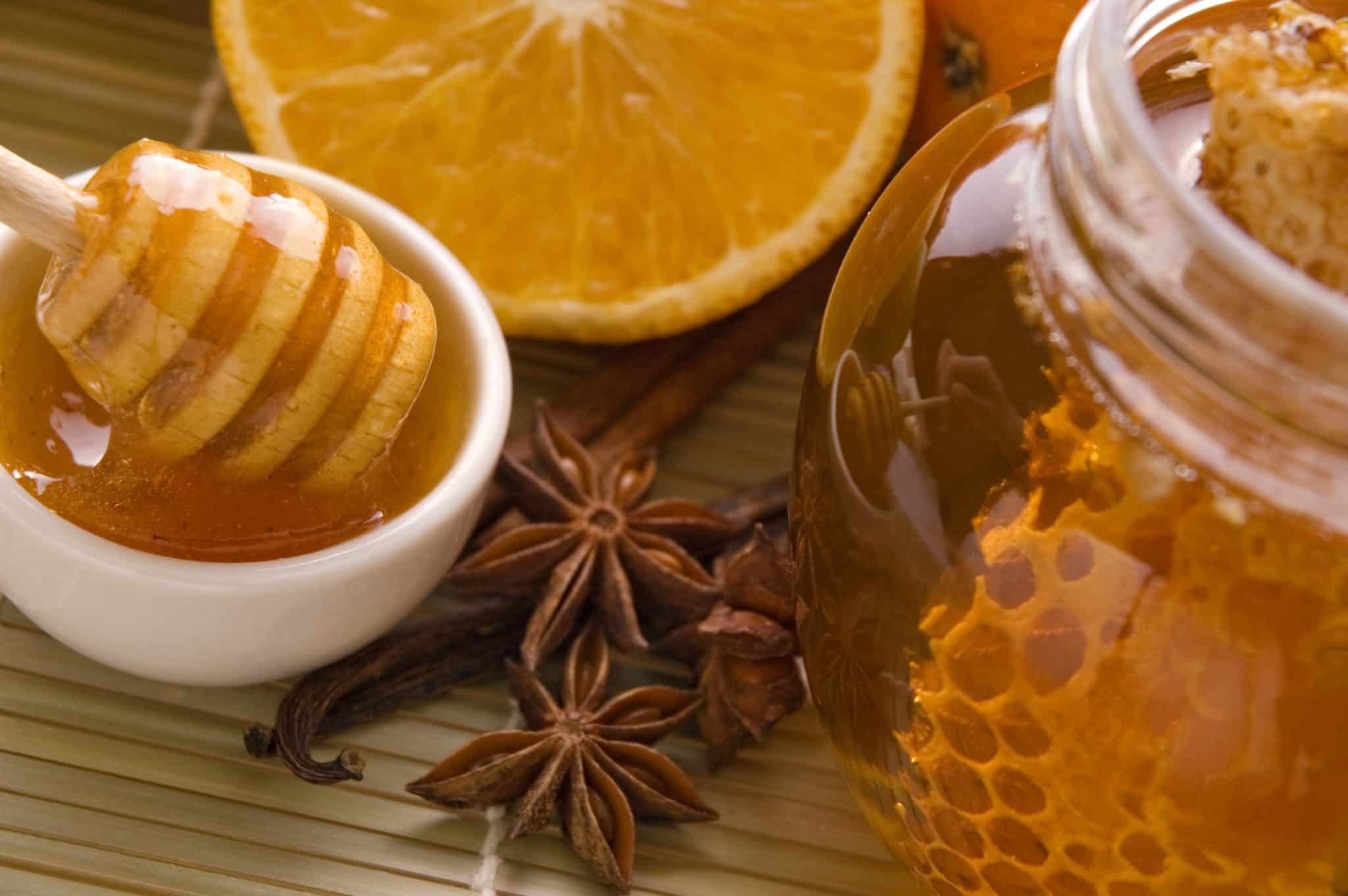 The honey in this smoothie gives just a touch of extra sweetness while using honey's antimicrobial properties. Honey has historically been used to treat digestive issues.
_________________
Oats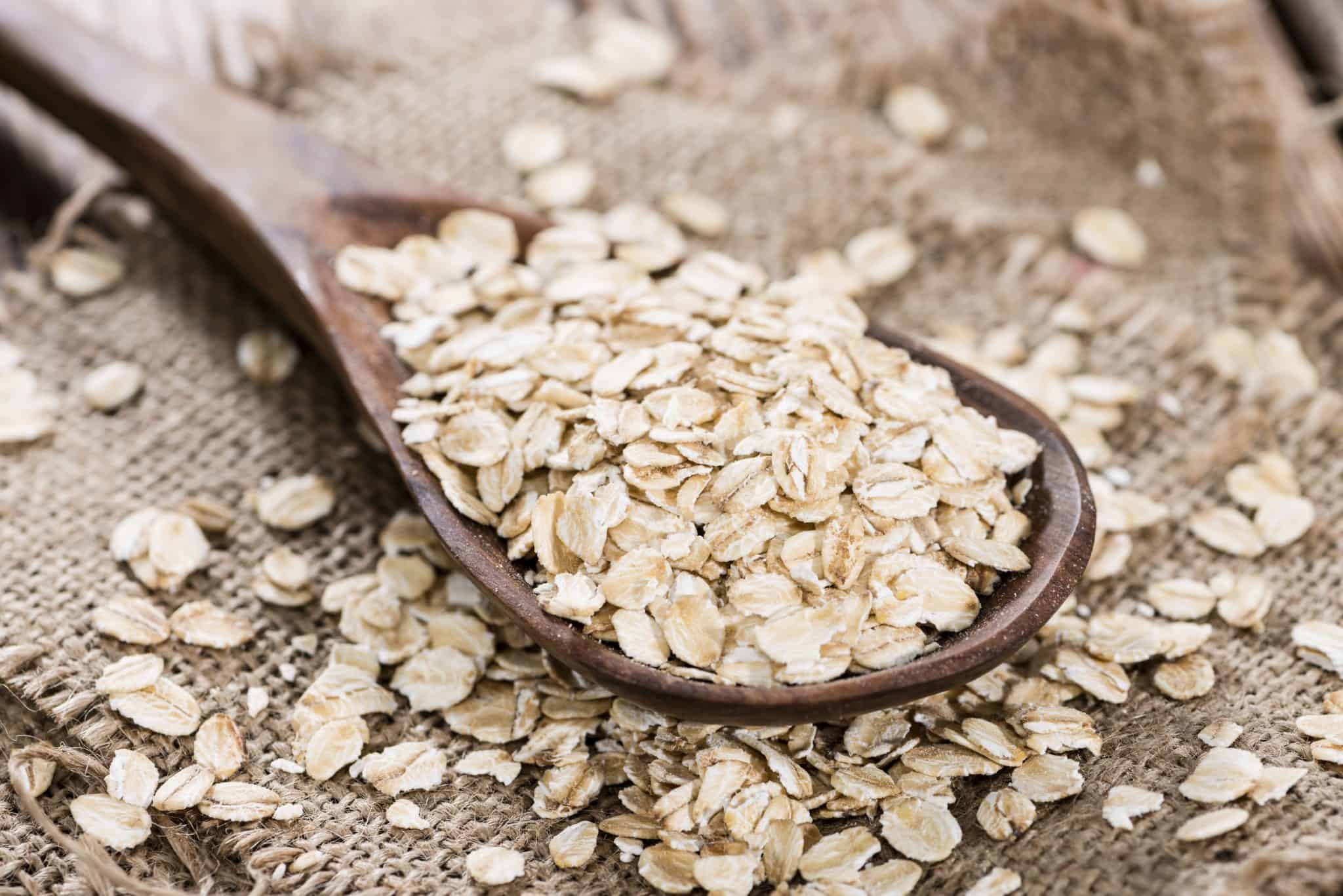 Oats contain soluble fiber, which turns into a gel-like substance and helps your digestion. This has been linked to lower blood cholesterol and a reduced risk of diabetes.
_________________
How to Customize Your Strawberry Detox Smoothie
Now that we know what ingredients are in our smoothie recipe, let's talk about how you can customize it to your liking.
If you want a sweeter smoothie, add more honey or a ripe banana to make it a strawberry banana smoothie. You could also add in a sweeter fruit such as pineapple for a strawberry pineapple smoothie or maybe a strawberry mango smoothie.
For a creamier smoothie, add avocado or frozen banana. Adding any frozen fruit can help improve creaminess, too.
To make your smoothie extra nutritious, add a handful of fresh spinach or kale. The sweetness of the strawberries and honey will help mask the taste of these greens and a spinach smoothie is amazing for detox.
For a more filling smoothie, add chia seeds or ground flaxseed. These ingredients will also add some extra fiber and nutrients to your smoothie.
If this smoothie is too thick (this will depend upon the moisture level of your yogurt), feel free to thin it out with coconut water, coconut milk, almond milk, or even a healthy veg that's high in water like cucumber.
Want more protein? Feel free to add protein powder, peanut butter, or almond butter for some saturated fat in our healthy smoothie recipe
How to Blend a Perfect Detox Smoothie Recipe
Now that we know the ingredients and how to customize our smoothie, it's time to blend!
Start by adding the liquid to your blender. This could be water, milk, or juice. Then add the softest ingredients, which would be the yogurt and honey.
Next, add the frozen fruit (strawberries and optional banana).
Finally, add the dry ingredients (oats and optional chia seeds or flaxseed).
Blend on high until all ingredients are combined and the smoothie is creamy. If your smoothie is too thick, add more liquid until it reaches the desired consistency.
Enjoy your strawberry detox smoothie immediately or store in a sealed container for up to a day in the fridge for later.
_________________
You'll Also Enjoy These Other Detox Smoothies:
Tips to make the most of your detox smoothies
Start your day with a detox smoothie for breakfast. This will give you sustained energy throughout the day and help to reduce cravings.
Make sure you drink plenty of water throughout the day. This will help your body to flush out toxins and waste.
Make sure you eat a balanced diet in addition to drinking detox smoothies. Detox smoothies are not intended to be a complete meal replacement but rather a supplement to a healthy diet.
Exercise regularly. Physical activity helps to improve circulation and aids in the detoxification process.
Drink your detox smoothie every day for best results!
Try this blueberry detox smoothie, too!
Easy Strawberry Detox Smoothie
Make this super easy strawberry detox smoothie using only four ingredients.
Ingredients
1

cup

strawberries

fresh or frozen

1

cup

natural yogurt

1

tsp

honey

1

Tbsp

rolled oats
Instructions
Add the liquid to your blender

Add the softest ingredients, which would be the yogurt and honey

Add fresh or frozen fruit

Blend on high until smoothie is creamy. Add liquid if needed to thin.