Tropical Smoothie Acai Bowl
Disclosure: This post may contain affiliate links, meaning I get a commission if you decide to make a purchase through my links, at no cost to you.
If you're looking for a delicious and nutritious way to start your day, look no further than the tropical smoothie acai bowl! This breakfast favorite is made with simple ingredients like blueberries, strawberries, banana, and fresh coconut meat. Plus, acai berries are loaded with antioxidants and have several health benefits. So why not give it a try today?
Why We Love This Acai Smoothie Bowl
My kids adore smoothie bowls and will gobble them down faster than just about anything (except when they visit my parents' house and get unhealthy treats!). They love that this smoothi bowl tastes a lot like ice cream, while I love that it's healthy and made with unprocessed ingredients.
I enjoy a smoothie bowl for breakfast, so I'll usually top mine with chia seeds, fruit and nut butter for more staying power.
Health Benefits of Acai Berries
Acai berries come from South America and can be purchased as frozen puree or powder. Acai is loaded with antioxidants due to their vibrant purple color from anthocyanins, and they have several health benefits:
They may help prevent cancer
Acai has been very promising in some studies looking at anti-cancer compounds. It can stop cancer cells from forming and spreading but more studies are needed.
They may help lower cholesterol
Studies are promising that acai may help lower both total and LDL cholesterol levels. Again, more studies are needed, but it research indicates acai might be a helpful food in the fight against heart disease.
They have a protective effect on the brain
The brain's cells are cleaned up in order to stay healthy, a process known as autophagy. It allows new nerves to develop, improving communication among brain cells.
Though our bodies are not as efficient at this process when we age, acai extract has been shown to help encourage this "housekeeping" response in brain cells during lab testing.
Read more about these three health benefits here
Ingredients in Our Tropical Smoothie Acai Bowl
Blueberries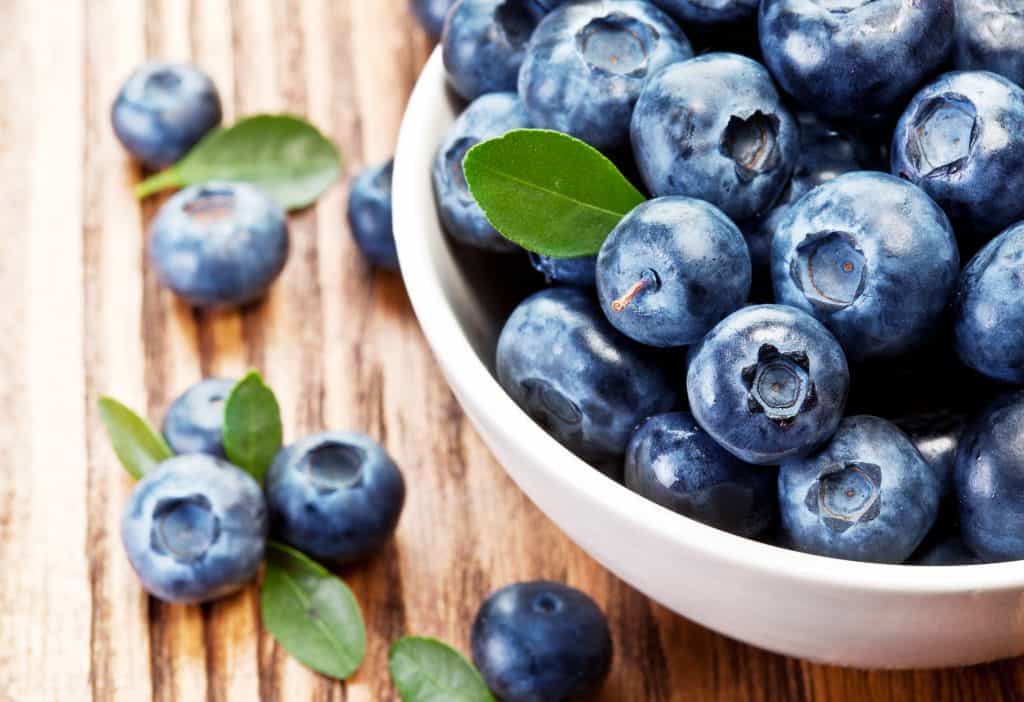 Blueberries are also well known antioxidant powerhouses, and they are also low calorie and high in fiber, making them great for smoothies and smoothie bowls.
Use frozen blueberries for the best texture for your smoothie bowl.
Strawberries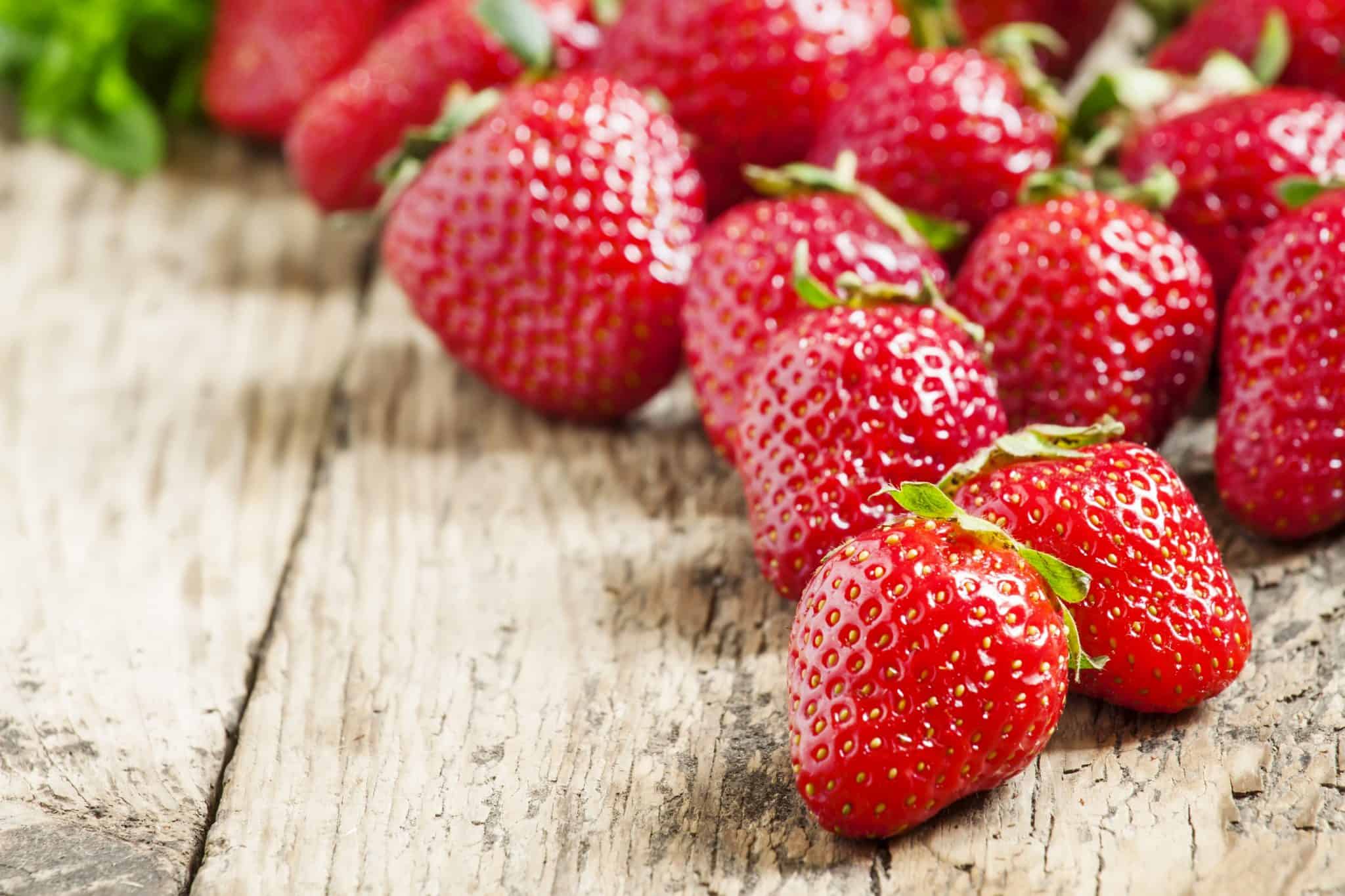 Strawberries are a classic smoothie ingredient, and for good reason! They are low in sugar, high in fiber and Vitamin C and full of antioxidants.
Use fresh or frozen strawberries in this smoothie bowl recipe. You will get a thicker result with frozen.
Banana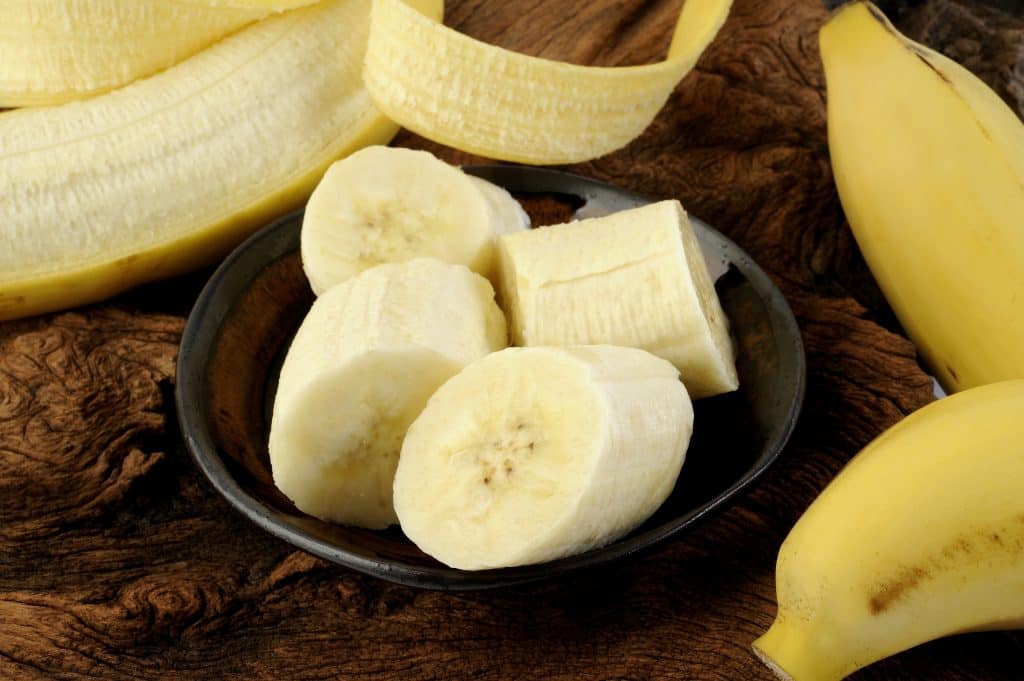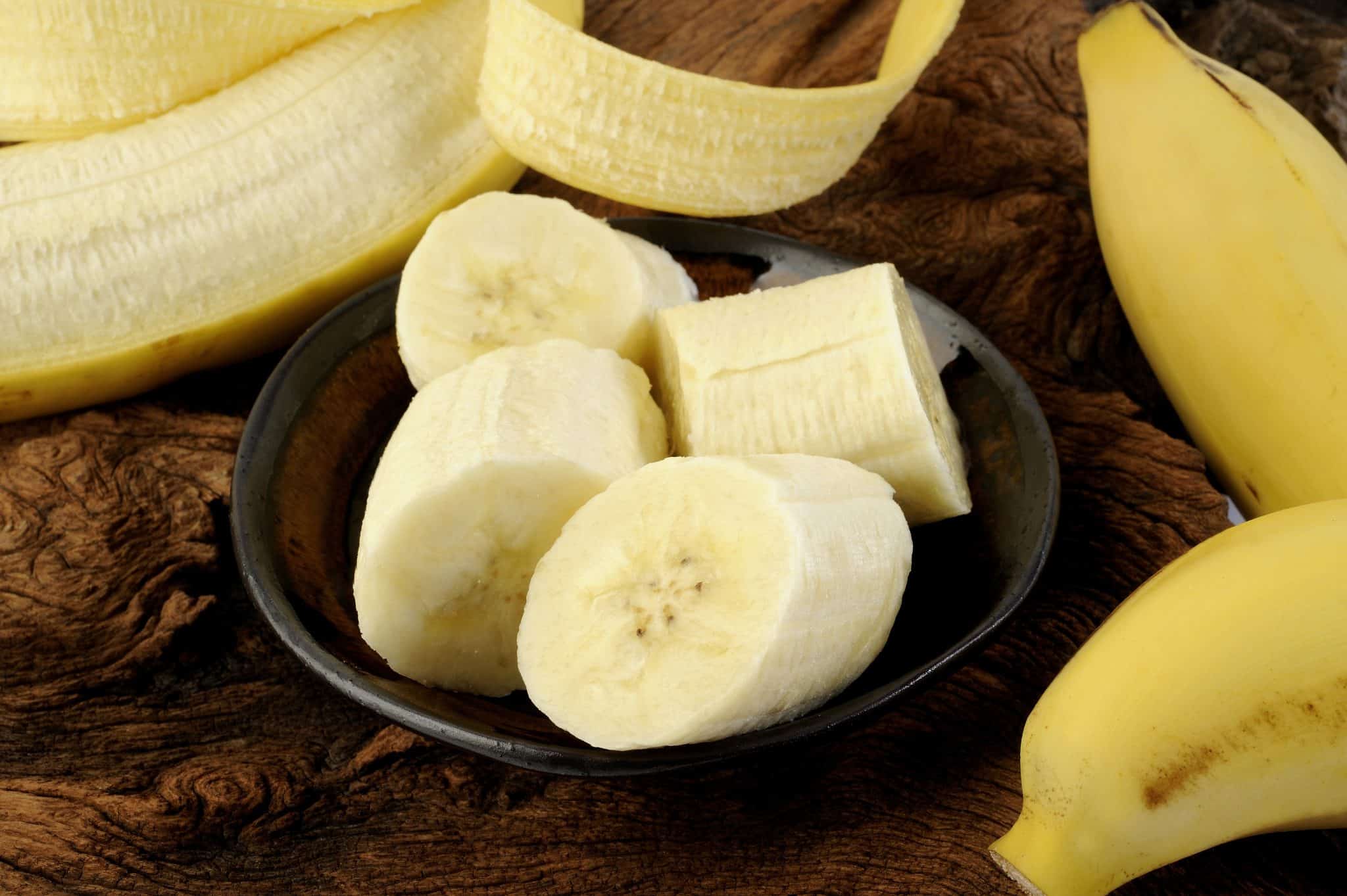 Bananas are a great addition to any smoothie bowl because they add creaminess and sweetness. They are also a good source of potassium, vitamin C and B6.
A frozen banana is a must for this recipe, so peel and freeze a banana the night before you want to make this smoothie bowl.
Coconut Meat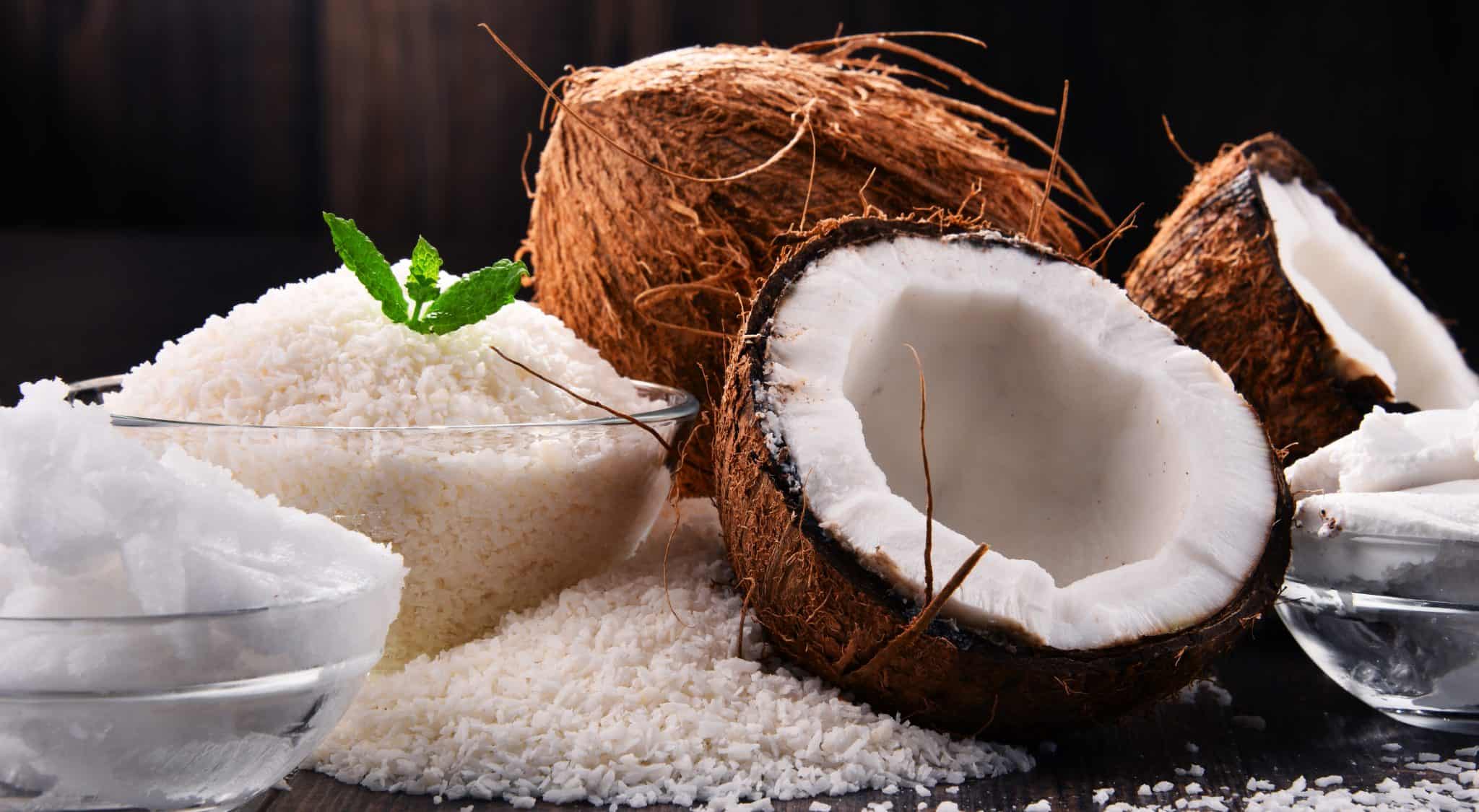 Coconut meat is the white fleshy part of the coconut that you'll find inside a fresh coconut. It's a good source of healthy fats, fiber and vitamins.
You can find fresh coconut meat in the produce section of your local grocer (you can buy it in bags, you do not have to buy and hull a whole coconut!). You can use shredded coconut flakes if you can't find fresh coconut.
If you don't like the taste of coconut, swap it out for frozen mango or pineapple.
Acai Berry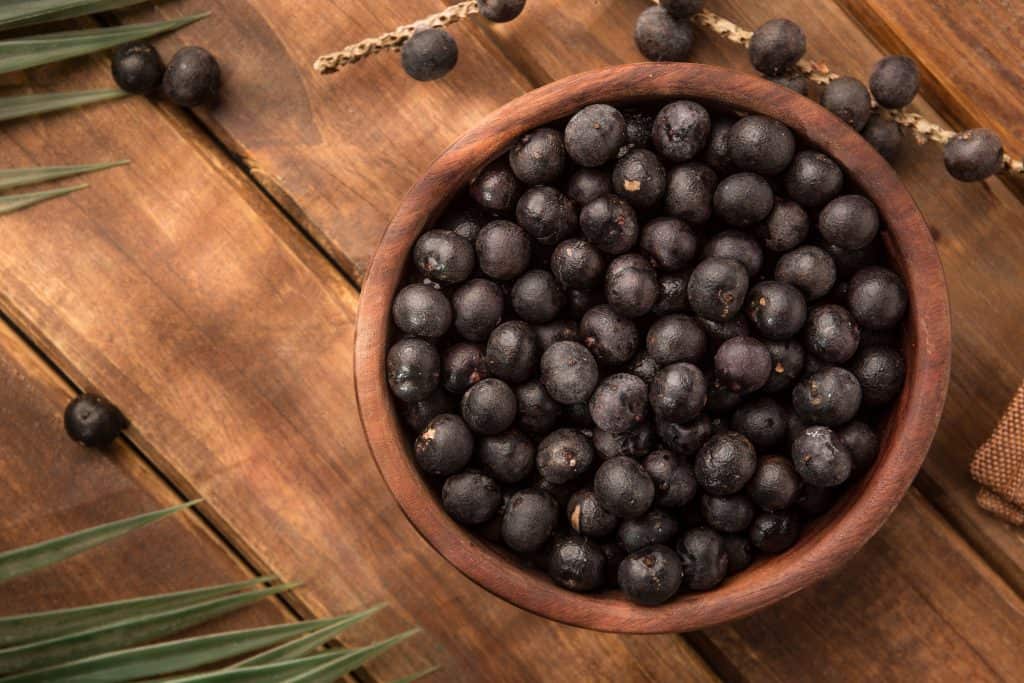 Acai berry puree can be found in the freezer section of your local grocer with the frozen fruit. It comes in convenient smoothie packs and there are several brands that make them. It doesn't matter which brand you choose.
If you are having trouble finding acai, you can also use dragon fruit, which is also found frozen in the frozen fruit section of your local grocery store.
Coconut Water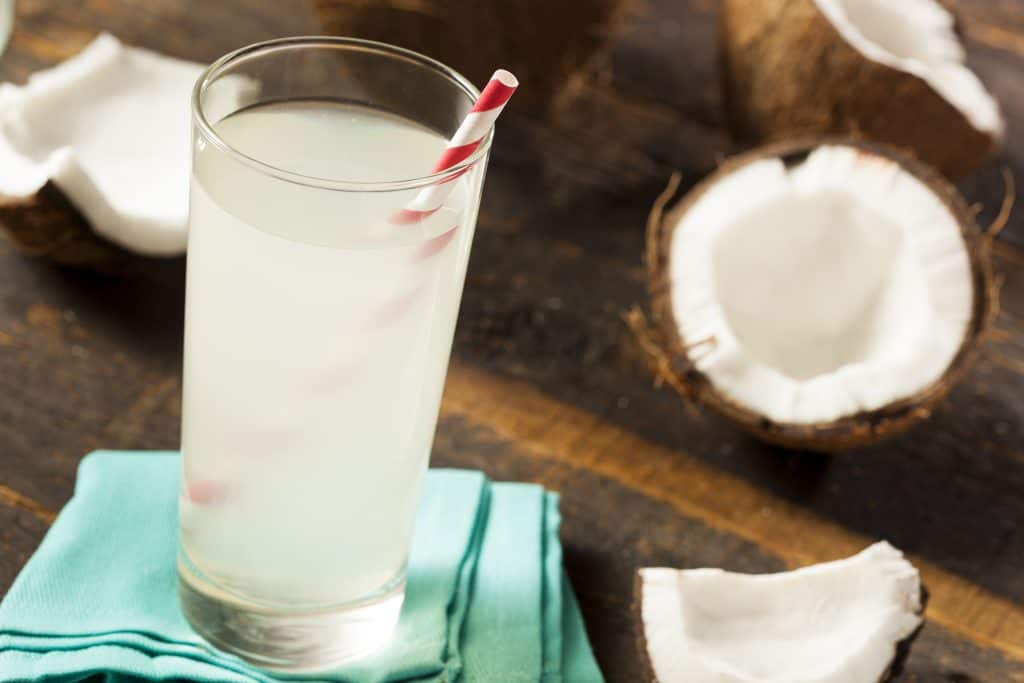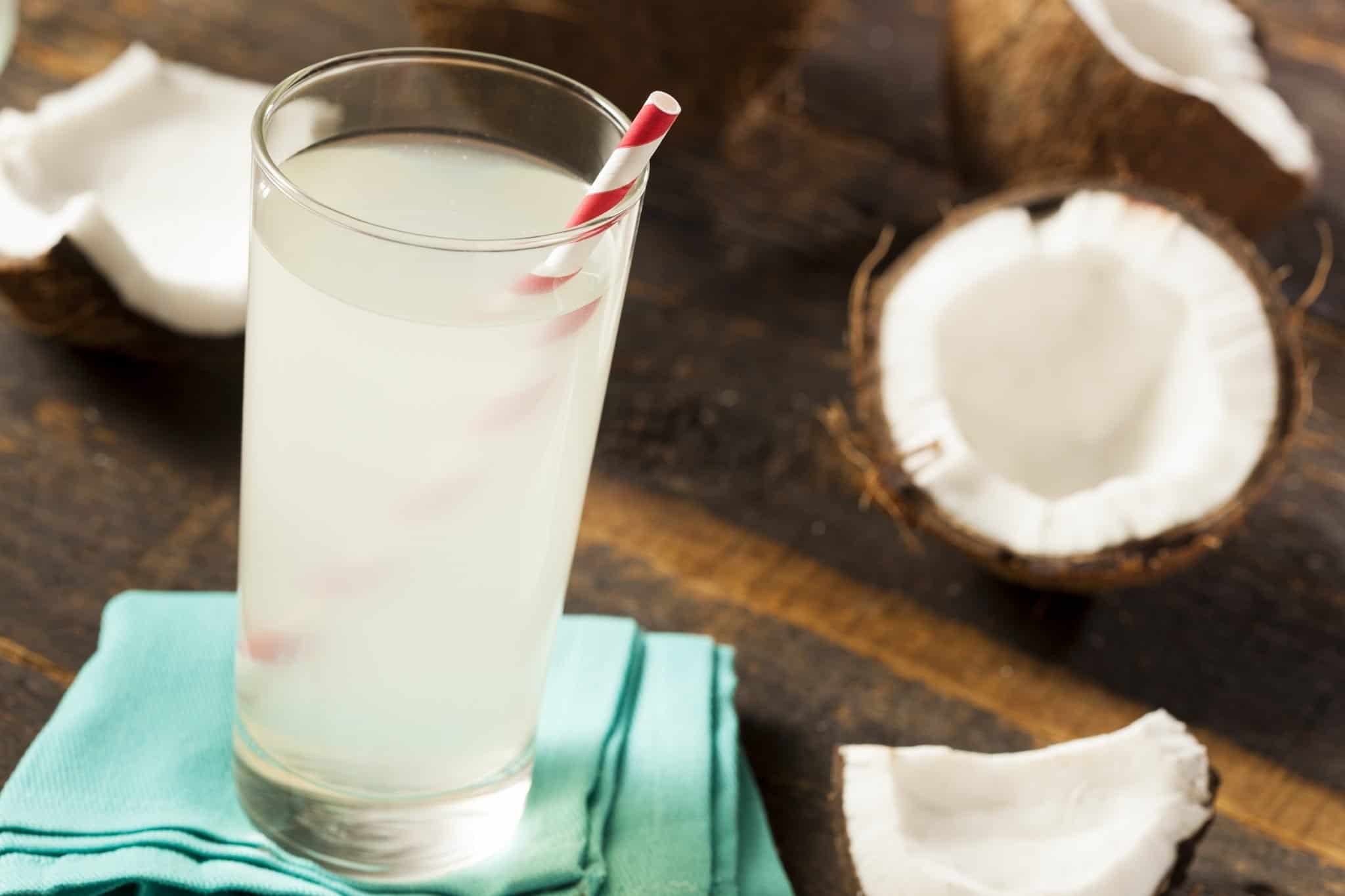 We need a little liquid to get all these solid ingredients blended up, and my liquid of choice for this smoothi is coconut water. Coconut water is a great source of electrolytes and it's also fat free and low calorie.
Plus, it gives this smoothie bowl a lovely tropical flavor. You can find coconut water in the beverage section of your local grocer next to the juices. You can use refrigerated or shelf stable coconut water, but look for ones with no added sugar.
If you don't like coconut water, feel free to substitute unsweetened almond milk, coconut milk or even acai juice, orange juice, or other milk or juice of your choice (or even plain water!).
How to Blend a Tropical Acai Bowl
Add all ingredients to the blender except coconut water, adding it last. It should seep around the solids in the blender.
Blend on high speed until smooth. If you have an inexpensive blender, you might have to stop it and stir a couple of times, just make sure the blender is off before this happens… or you might end up with pieces of rubber scraper in your smoothie…. just sayin'.
Once you pour your blend into a bowl, top with fruit like strawberry, blueberry and banana slices, fresh pineapple, coconut flakes, or any other topping of your choice.
You'll Love These Other Smoothie Bowl Recipes
How to Customize This Easy Smoothie Bowl Recipe
Make it green: add a handful of spinach or kale to the blender. This adds even more nutrition without many calories.
Make it nutty: add a spoonful of almond butter or other nut butter to the blender. I like to put my nut butter on top (either almond butter, cashew butter or peanut butter for me) but it's okay to blend it.
Make it chocolatey: add a tablespoon of cocoa powder or cacao powder to the blender. You can also add a scoop of chocolate protein powder.
Make it minty: garnish with fresh mint leaves.
Add protein: add a scoop of protein powder to the blender. I used vanilla protein powder, but any flavor will do. You could also use Greek yogurt or chia seeds.
Tropical Smoothie Acai Bowl
Enjoy a taste of the tropics with this berry banana acai smoothie bowl.
Ingredients
1/2

cup

blueberries

(frozen)

1/2

cup

strawberries

(frozen)

1

medium

banana

(frozen)

1/4

cup

fresh coconut meat

1

pouch

frozen acai puree

(usually 100g)

1/4-1/2

cup

coconut water
Instructions
Add all ingredients to the blender except coconut water, adding it last. Start with 1/4 cup and only add more if needed. It should seep around the solids in the blender.

Blend on high speed until smooth. If you have an inexpensive blender, you might have to stop it and stir a couple of times.

Pour into a bowl and add toppings of your choice. We enjoy berries, sliced banana, chia seeds, nut butter and mint.
Notes
If you don't have fresh coconut meat, you can use 1/4 cup of unsweetened shredded coconut flakes instead. If you don't have any frozen fruit on hand, you can use all fresh fruit, but the smoothie will be less thick and more like a juice. You may need to add some ice cubes to get the right texture.
Final Thoughts on Our Tropical Smoothie Acai Bowl
This tropical smoothie bowl is a delicious and easy way to enjoy the amazing benefits of acai. It's perfect for breakfast or snack time, and it's also great for post-workout recovery. The best part is that it only takes a few minutes to make.
I used to love the acai bowl from Tropical Smoothie Cafe, and this is as delicious and even more nutritious! I hope you'll give it a try soon.
Happy Blending!
Amanda