Easy Chunky Monkey Smoothie Bowl
Disclosure: This post may contain affiliate links, meaning I get a commission if you decide to make a purchase through my links, at no cost to you.
If you're looking for a quick and easy breakfast or snack that is both healthy and delicious, look no further than this chunky monkey smoothie bowl.
This recipe is made with simple ingredients that you likely already have in your kitchen, including frozen banana, chocolate protein powder, coconut oil, walnuts, canned coconut milk, vanilla extract and a pinch of salt.
Why We Love this Chunky Monkey Smoothie Bowl Recipe
In our house, smoothie bowls are a big hit. I have four boys, and they love devouring these for breakfast or even as a dessert (or "bessert" as my youngest calls it!).
This one is especially popular in our house because it's chocolate! It's really like a delicious ice cream that actually is healthy for you.
I feel good serving this to my kids and having it for my own breakfast because it's full of healthy ingredients and contains only the natural sugar from fruit. I often sneak in a few spinach leaves, too… hehehe. With chocolate, you can't tell!
Ingredients in Our Easy Smoothie Bowl
Banana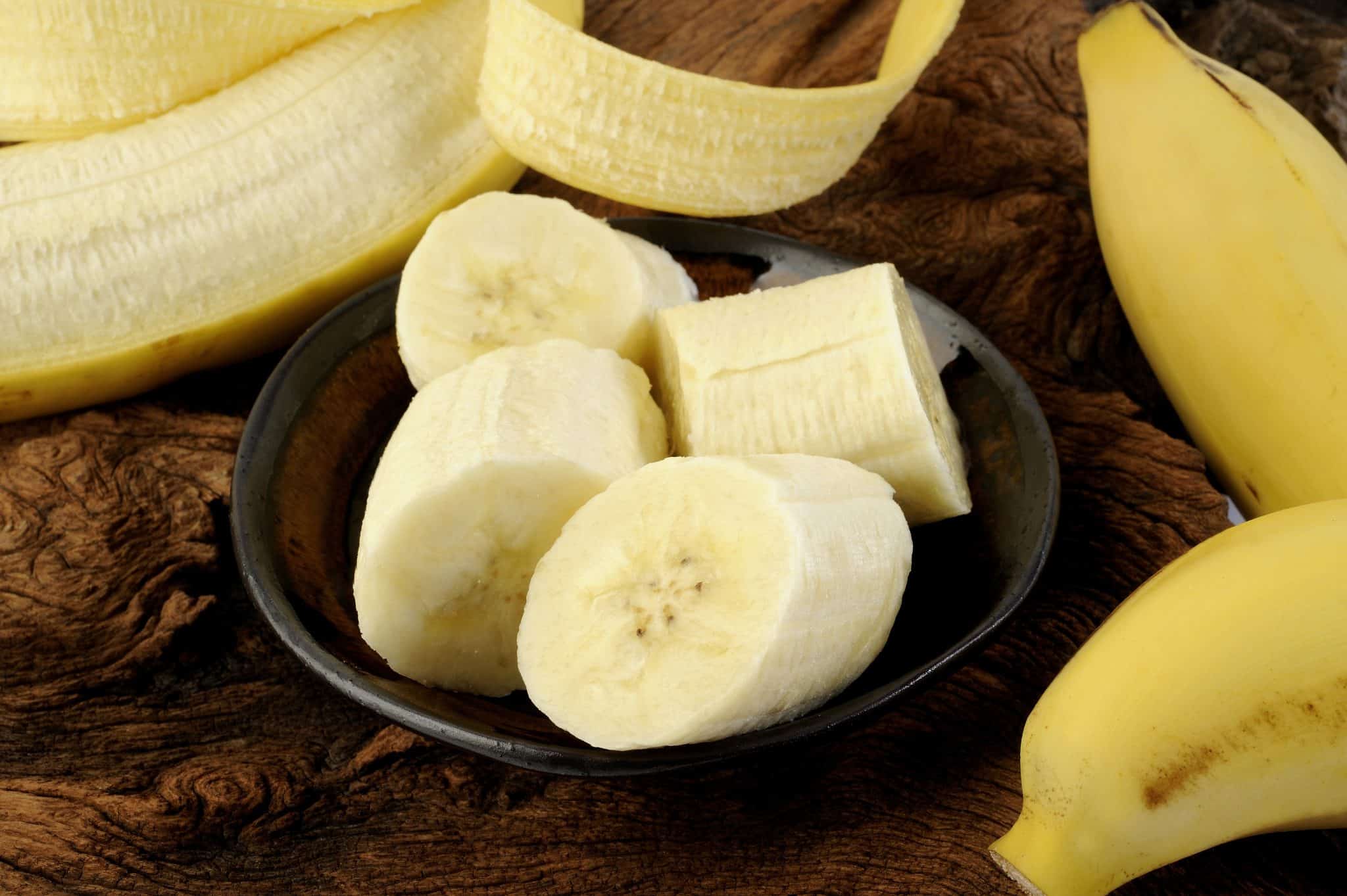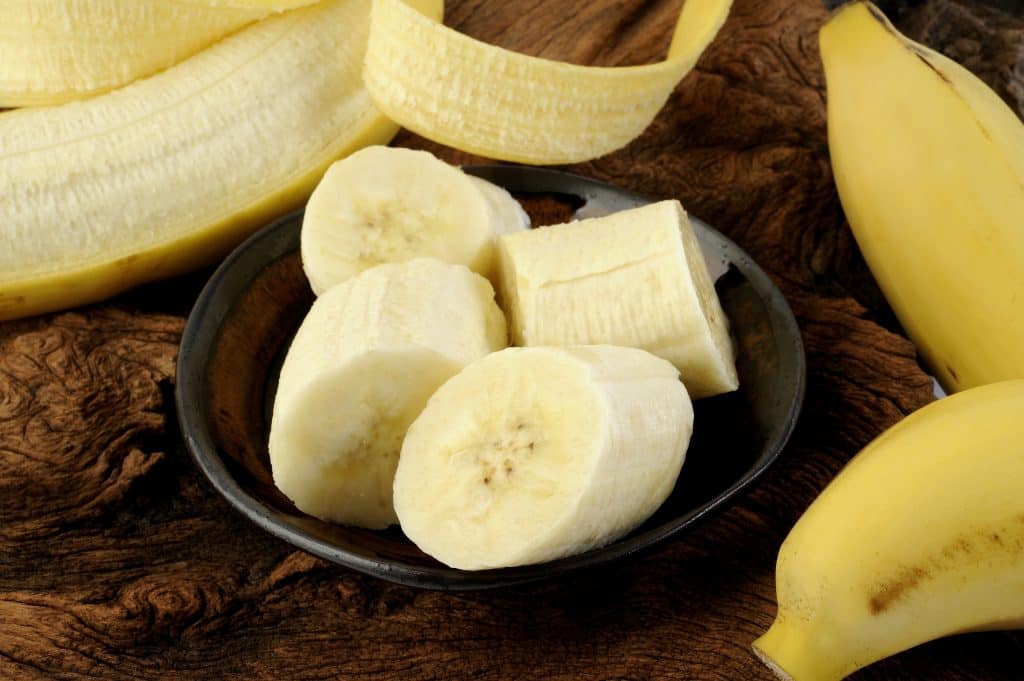 To get the texture right on a smoothie bowl, a frozen banana is really the key. I've read other blogs about turning any smoothie into a smoothie bowl, and they just say to plop your regular ol' smoothie into a bowl, but that doesn't fly with me. A smoothie bowl has a thicker consistency, and a frozen banana helps.
Bananas are also great for you. They are high in fiber and potassium, and they can help regulate blood sugar levels. (See also 11 proven health benefits of banana)
_________________
Coconut Oil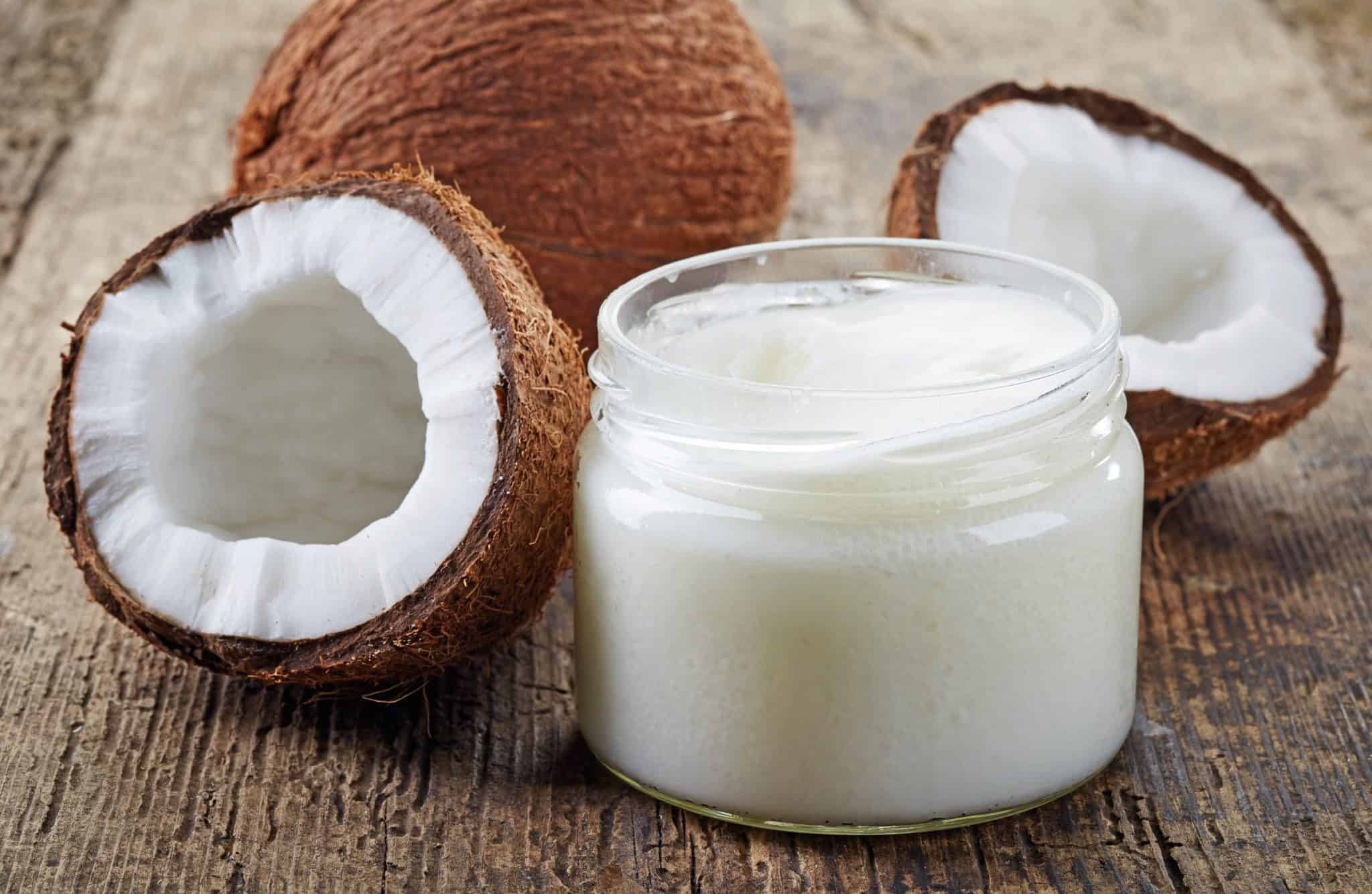 This one is optional, but I love the addition of coconut oil for two reasons: it gives the smoothie an extra creamy texture and it's great for your skin and hair. Coconut oil contains lauric acid, which has anti-bacterial and anti-viral properties. It's also great for your skin because it helps reduce inflammation, is high in antioxidants and can help keep your skin looking young and healthy.
See 10 evidence-based health benefits of coconut oil
Also, if you look at the ingredients list on the Chunky Monkey ice cream from Ben & Jerry's… you'll find coconut oil there, so that was a great sign to me to add it.
_________________
Chocolate Protein Powder
I use chocolate protein powder because my kids are always asking for chocolate, but you could really use any flavor protein powder that you like. If you don't have protein powder, you could also use almond butter or peanut butter with a bit of cocoa or cacao powder.
Protein is important for breakfast because it helps keep you full and provides energy to start your day. It's also great for post-workout recovery if you're into fitness like I am!
_________________
Walnuts
I add walnuts to this smoothie bowl recipe for a few reasons. First of all, they are an excellent source of omega-3 fatty acids, which are great for your skin, hair and nails. They are also a good source of protein and fiber, which help keep you full. (source)
And finally, I love the crunch that they add to the smoothie bowl, both in it and as toppings! Again, I used the ice cream as inspiration for my ingredients in this smoothie, and walnuts were included.
_________________
Canned Coconut Milk
I use canned coconut milk because it's high in healthy fats, which help with satiety and also add that delicious creaminess to the smoothie. You could also use almond milk or any other type of milk that you like, but you won't get the same thickness.
If you're using regular coconut milk, almond milk or any other liquid base, use less than the recipe calls for and only add more if necessary to blend. You want this as thick as possible for a smoothie bowl.
_________________
Vanilla Extract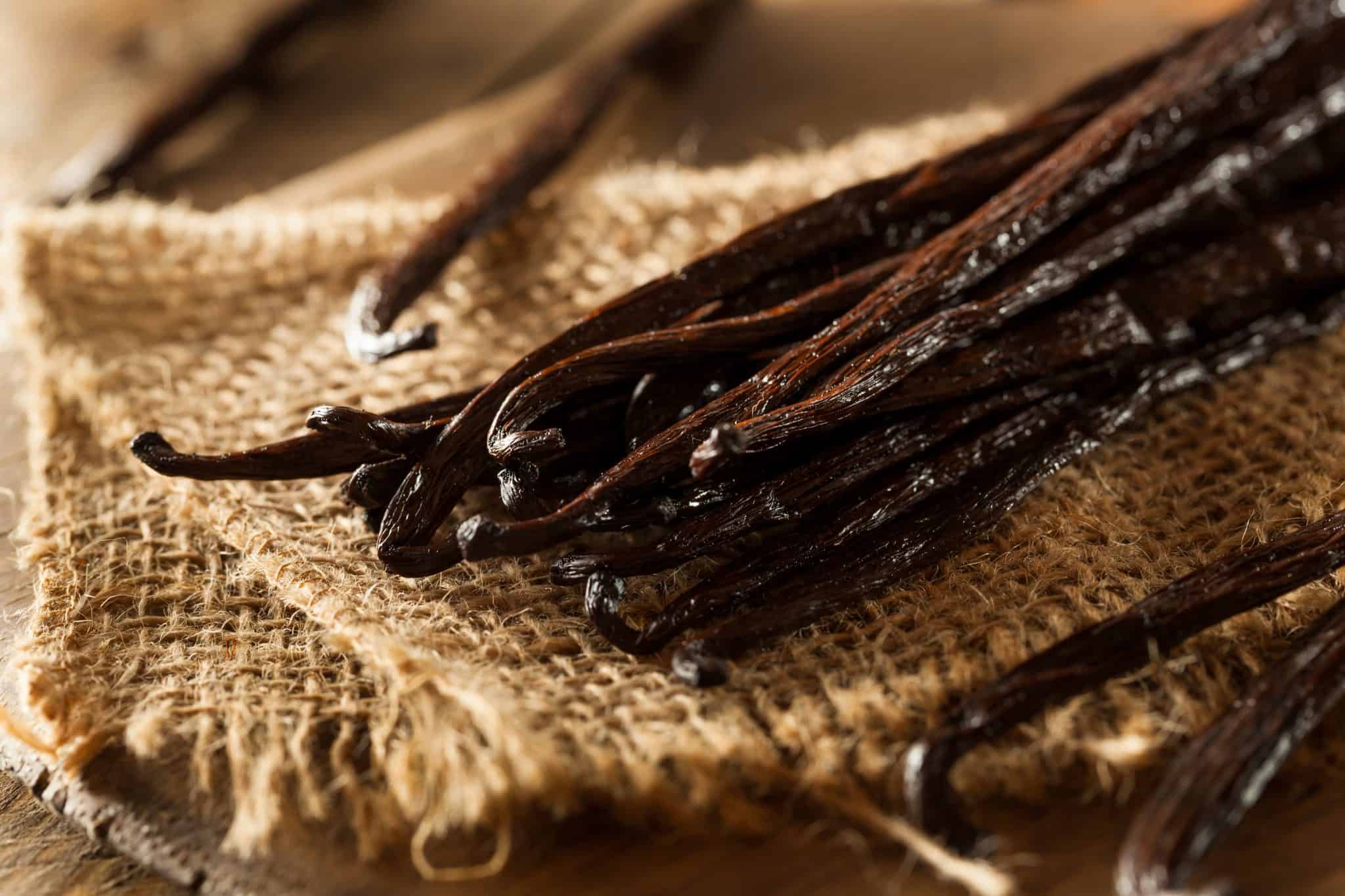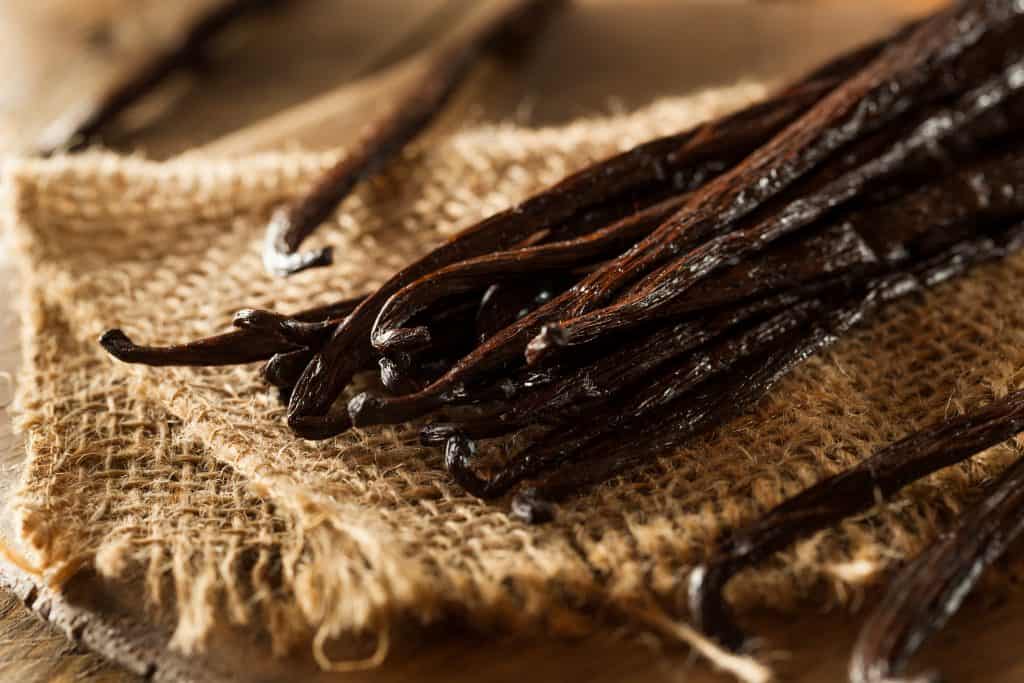 A little bit of vanilla extract goes a long way in this recipe. I love the flavor it adds, and it really makes the smoothie taste like a delicious bowl of ice cream. You could also use a bit of chocolate extract or any other extract that you like.
_________________
Sea Salt
A pinch of salt helps to balance out the sweetness from the banana and brings out all the flavors in the recipe.
_________________
Optional Toppings
As I mentioned before, I love to add a bit of crunch to my smoothie bowls with toppings like granola, nuts or seeds. I also love to add some fruit or a dollop of almond butter and some sliced bananas. The boys love mini nondairy chocolate chips, too. The possibilities are endless!
How to Blend a Smoothie Bowl
Since a smoothie bowl is thicker than a regular smoothie, you might have a bit of trouble blending it if your blender isn't a high powered type.
Start by adding all the ingredients except the liquid and then pour the liquid down into the blender so that it gets into all the space between the ingredients.
Blend. If necessary, stop the blender and use a rubber scraper to move the ingredients around and push down the ingredients to the blades. Just don't do this while the blender is running… it can destroy your scraper and put bits of silicon into the smoothie bowl… trust me on this.
Repeat as many times as necessary to get all the ingredients blended smoothly. Sometimes you need to add a bit more liquid if it just won't blend, and that's okay, too.
If you have a Vitamix or Nutribullet or another blender of that type, you probably will not have to worry about this. Just add all the ingredients, blend and go!
Now, on to our recipe!
Easy Chunky Monkey Smoothie Bowl
If you're looking for a quick and easy breakfast or snack that is both healthy and delicious, look no further than this chunky monkey smoothie bowl.
Equipment
Measuring Equipment
Ingredients
1

frozen banana

1

scoop

chocolate protein powder

1

Tbsp

coconut oil

1

Tbsp

walnuts

chopped

1/2

cup

canned coconut milk

1/8

tsp

vanilla extract

pinch

salt
Instructions
Place all solid ingredients in blender.

Pour milk into blender and blend until smooth.

If necessary, stop blending to push down ingredients and blend again, adding as little liquid as needed.
How to Customize this Easy Chunky Monkey Smoothie Recipe
There are so many ways that you can customize this recipe to make it your own. Here are a few ideas:
-Add a scoop of peanut butter or another nut butter for extra protein and flavor
-Swap out the chocolate protein powder for vanilla or another flavor
-Add a handful of spinach or kale for some extra nutrients
-Use almond milk or another type of milk for a different flavor
-Try adding a bit of coffee for a mocha flavored smoothie bowl
-Add some cacao nibs or chocolate chips for extra chocolate flavor and crunch
The possibilities are endless, so get creative and make this recipe your own!
Conclusion
I hope you enjoy this easy chunky monkey smoothie bowl recipe! If you try it, be sure to tag me on Instagram. And if you come up with your own creative variations, I'd love to hear about them, too!