Quick and Easy Peach Banana Smoothie
Disclosure: This post may contain affiliate links, meaning I get a commission if you decide to make a purchase through my links, at no cost to you.
Are you looking for a way to start your day that is healthy and delicious? If so, then you need to try this peach banana smoothie. This smoothie is packed with protein, fiber and healthy fats, making it the perfect way to start your day.
You only need a few simple ingredients and a blender to make this tasty smoothie.
Why We Love This Easy Peach Banana Smoothie Recipe
I love things that are easy to whip up for a quick breakfast for myself and my four boys. (All of us but the hubs love smoothies!)
This smoothie recipe contains only five simple ingredients and comes together quickly.
Ingredients in Our Banana Peach Smoothie
Let's take a look at the simple ingredients in our easy recipe.
Peaches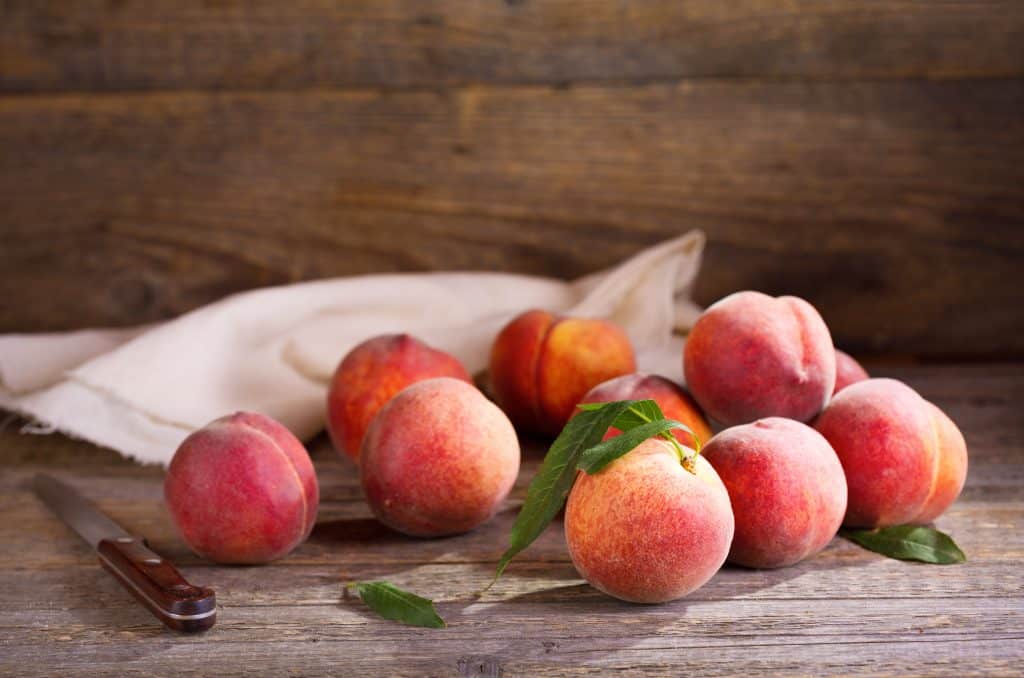 I used a fresh peach in this recipe, but you could also use frozen peaches. We love to make this smoothie when peaches are perfectly ripe and in season, which is July for us here in Tennessee.
If peaches aren't in season, it's best to use frozen peach, as the out of season ones aren't very sweet. Canned peaches can work in a pinch, just estimate how many you think would make one whole peach.
_________________
Bananas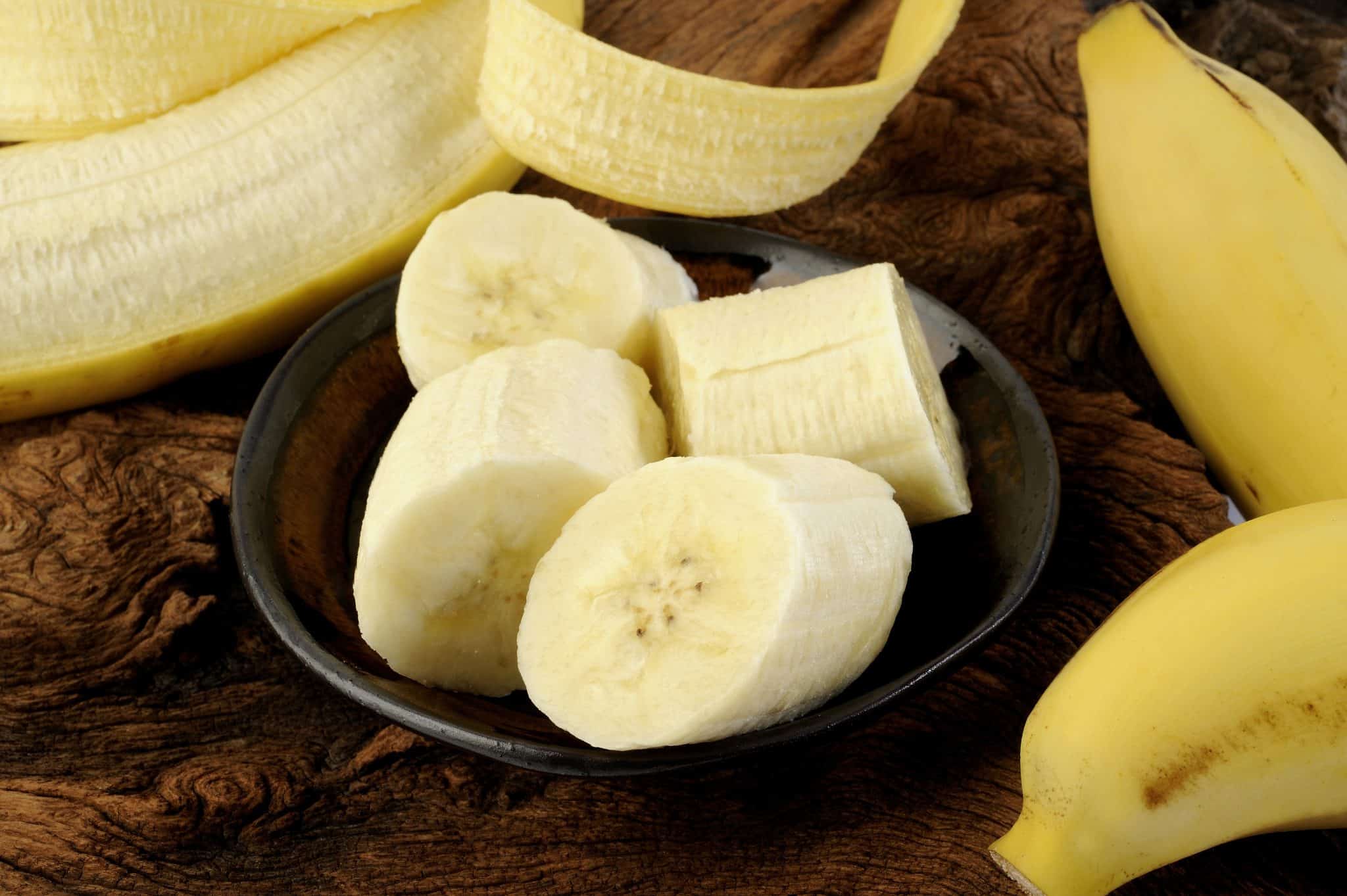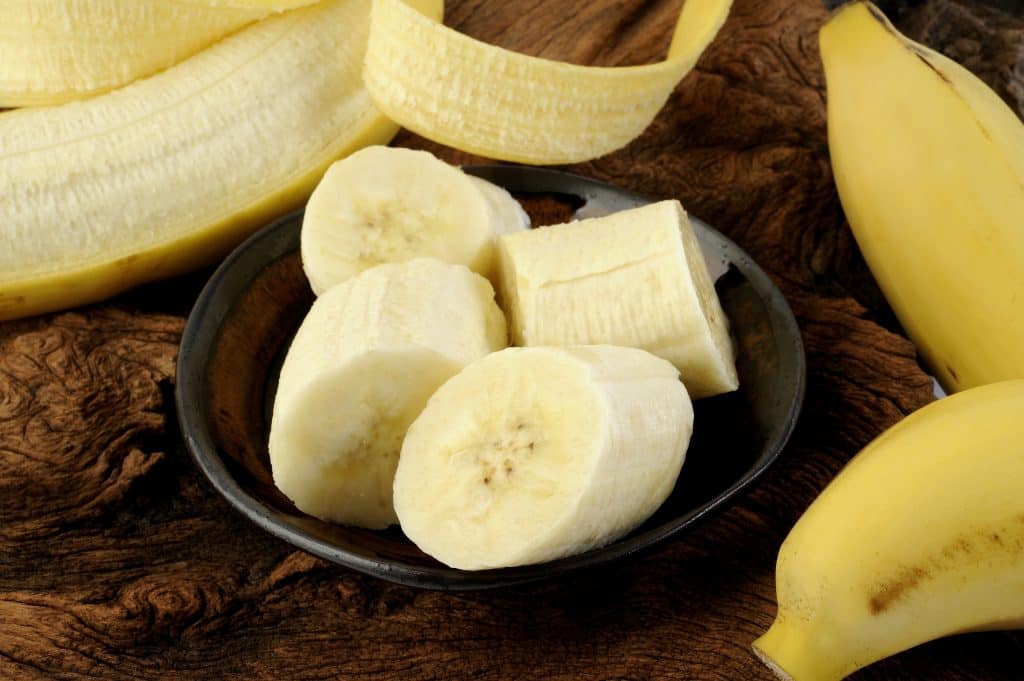 I always have bananas on hand for smoothies. I buy them when they are on sale and then freeze them. This way, I always have ripe bananas for smoothies and baking.
If you use frozen banana, there is no need to add ice to your smoothie. If you use all fresh fruit, you might want to add an ice cube or two for texture, as a lot of smoothies use frozen fruit to achieve creaminess.
_________________
Cottage Cheese
Cottage cheese is a great addition to smoothies as it adds protein and creaminess. I like to use low-fat cottage cheese, but you could also use full-fat cottage cheese.
If you are vegan or dairy-free like one of my kiddos, there are vegan alternatives to cottage cheese. You can buy them pre-made or make your own. You can also use a thicker yogurt such as Greek yogurt (peach yogurt or vanilla yogurt are excellent choices!).
_________________
Milk
You can use regular dairy milk here or you can use any type of nondairy milk that you prefer. My dairy free kiddo really likes the Chobani Extra Creamy Oat Milk.
Almond milk, coconut milk, soy milk or any other milk will do, and you can also use vanilla flavored milk if you like.
_________________
Honey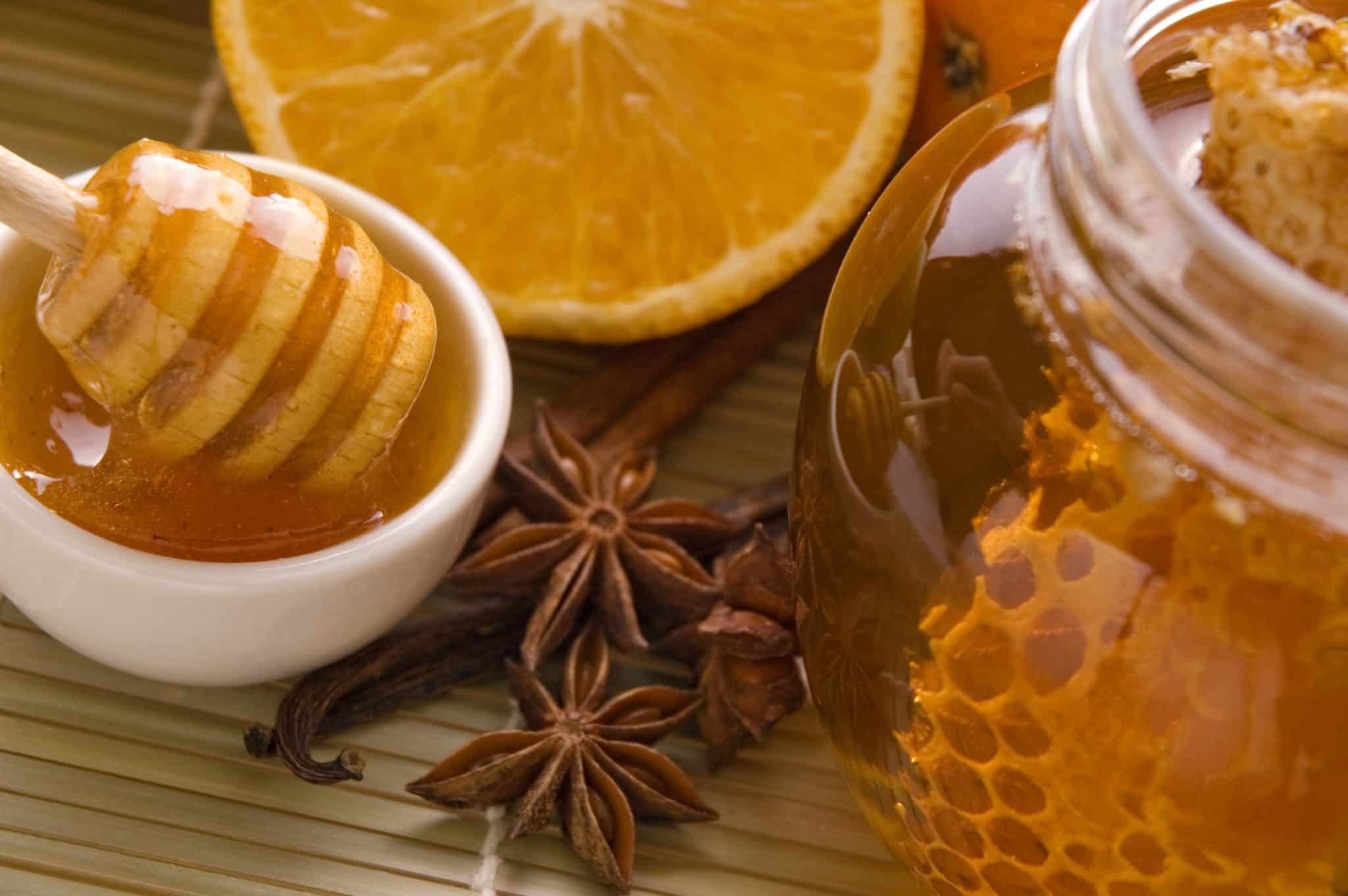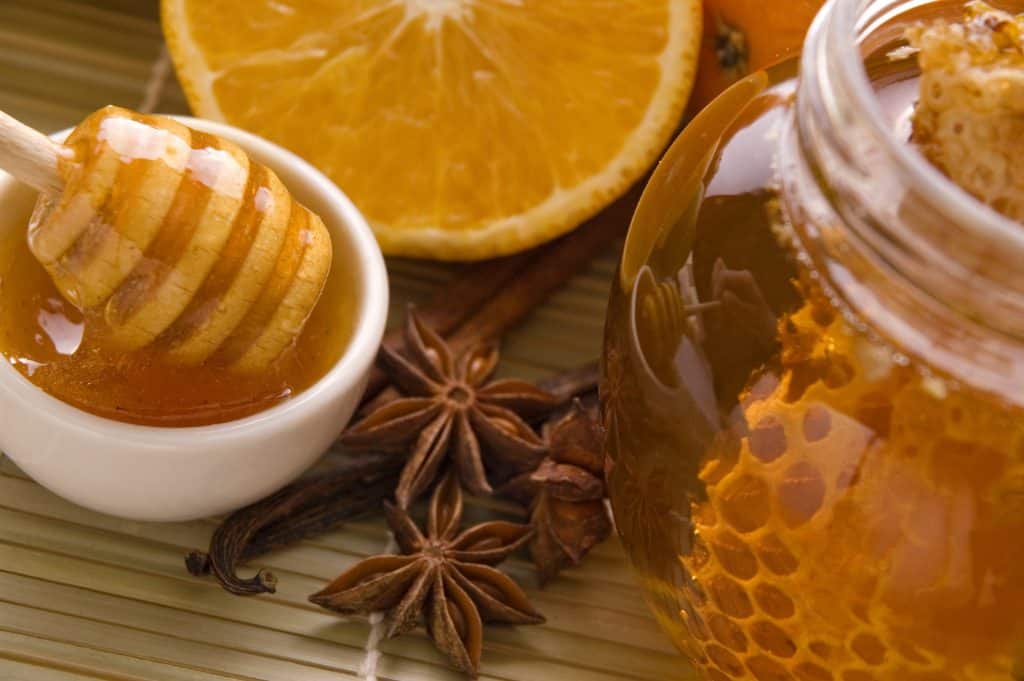 For just a touch of extra sweetness, I like to add a little honey to this smoothie. You could also use agave nectar or maple syrup.
If you don't want to add any sweetener, that's perfectly fine too. The fruit in this smoothie is plenty sweet. Some people just prefer a sweeter smoothie or they are used to extra sweet things.
_________________
How To Make An Easy Banana Peach Smoothie
Now that we've gone over the ingredients, let's talk about how to make this smoothie.
As I mentioned before, you will need a blender to make this smoothie. I like to use my Vitamix (for large servings) or my Nutri Bullet (for smaller servings), but any blender will do.
Start by cutting the fruit if needed to fit in the blender.
Then, add the peaches, banana, cottage cheese and milk to your blender. Blend until smooth.
If desired, top with chia seed and sesame seed or hemp seed.
See? Super easy!
How to Customize This Easy Banana Peach Smoothie Recipe
This smoothie is delicious just the way it is, but there are a few ways that you can customize it to your liking. Smoothies are super simple to customize with your favorite ingredient.
Add more or less milk to get the consistency that you like. I like my smoothies on the thick side, but some people prefer them thinner. If you don't like milk of any kind, try using coconut water or orange juice.
If you want a sweeter smoothie, add more honey or another sweetener of your choice.
Want to add a bit of fat to your smoothie? Try peanut butter, almond butter or another nut butter for a bit of saturated fat to help keep you full longer.
If you are looking for a lower calorie smoothie, you could use skim milk or water instead of the milk called for in the recipe. You could also use a sugar-free pudding mix instead of the cottage cheese.
This smoothie is also delicious with a dollop of whipped cream or a scoop of ice cream on top. If you are looking for a real treat, add a shot of peach or banana liqueur. (I like to use Disaronno.)
Want some extra protein? Try adding a scoop of protein powder. I would recommend a vanilla or banana flavored one (or you can always go with unflavored protein powder).
My absolute favorite customization is to add some leafy greens to your smoothie. You can add a few leaves of kale, spinach, chard or any other edible green. I love green smoothies!
You'll Love These Other Delicious Smoothie Recipes:
Nutrition in this Easy Smoothie Recipe
This smoothie is packed with nutrients that will help you start your day off right.
Peaches are a good source of vitamins A and C, potassium and fiber.
Bananas are a good source of dietary fiber, vitamin C, potassium and manganese.
Cottage cheese is a good source of protein and calcium.
Milk is a good source of calcium, phosphorus and vitamin D.
Honey is a good source of antioxidants and has antibacterial and anti-inflammatory properties.
Peach Banana Smoothie
Whip up this delicious smoothie using only five simple ingredients.
Ingredients
1

ripe peach

1

banana

fresh or frozen

1/2

cup

cottage cheese

1/2

cup

milk of choice

1

tsp

honey
Instructions
Cut fruit if needed to fit in blender.

Add all ingredients to blender.
This easy peach banana smoothie is the perfect way to start your day. It's packed with protein, fiber and healthy fats, and it's super easy to make.
Just add a few simple ingredients to a blender and you're good to go! You can customize this smoothie to your liking by adding more or less milk, honey, other sweeteners or even extra ingredients like chia seed.
So what are you waiting for? Give this delicious smoothie a try today!