Spinach Chia Seed Smoothie
Disclosure: This post may contain affiliate links, meaning I get a commission if you decide to make a purchase through my links, at no cost to you.
Do you want to start your day with a nutritious and delicious breakfast? If so, then you need to try this spinach chia seed smoothie!
This smoothie is easy to make and healthy with just four simple ingredients. Chia seeds are powerhouses of nutrition, and they can be used in so many recipes, especially smoothies.
So why not add them to your next breakfast smoothie? You won't regret it!
Why We Love This Chia Seed Smoothie Recipe
Chia seeds were well known in Mayan and Aztec civilizations as amazing health foods. These small seeds are powerhouses of nutrition and offer many health benefits.
They are a good source of antioxidants, minerals, fiber, and omega-3 fatty acids. All of these nutrients are important for overall health.
Studies have shown that chia seeds can help reduce cholesterol levels and decrease the risk of heart disease, support strong bones, and help reduce blood sugar fluctuations.
So we feel great adding them to our smoothies! Many times I will sprinkle some chia seeds on top of my spinach smoothies even if the recipe doesn't call for it. I love the texture of these little guys and you will always find a bag of these in our pantry.
Ingredients in Our Spinach Smoothie Recipe
Spinach
Spinach is a great source of vitamins and minerals, including vitamin C, iron, and calcium. It is also a good source of fiber and protein.
Spinach is low in calories but high in nutrients, making it a great addition to smoothies.
You can use fresh or frozen spinach in this recipe. I buy large containers of fresh baby spinach, and then freeze them if we don't use them fast enough.
If you're out of spinach, try substituting any leafy greens like kale or swiss chard.
Chia Seeds
As we mentioned before, chia seeds are powerhouses of nutrition. They are a good source of antioxidants, minerals, fiber, and omega-3 fatty acids.
All of these nutrients are important for overall health.
You can pick up a bag of black chia seeds at any grocery store. One of the ones near our house keeps theirs in a special "natural" section of the store, and the other one keeps theirs in the baking aisle. They aren't expensive and a bag goes a long way.
Read more about the health benefits of chia seeds here and learn the best ways to use them in smoothies.
Banana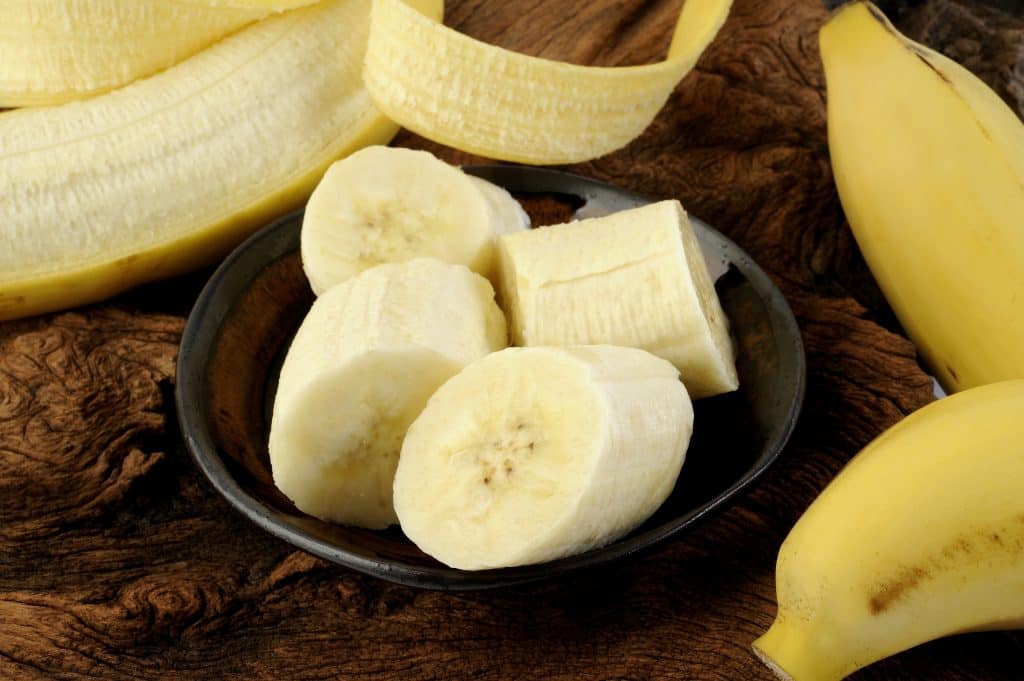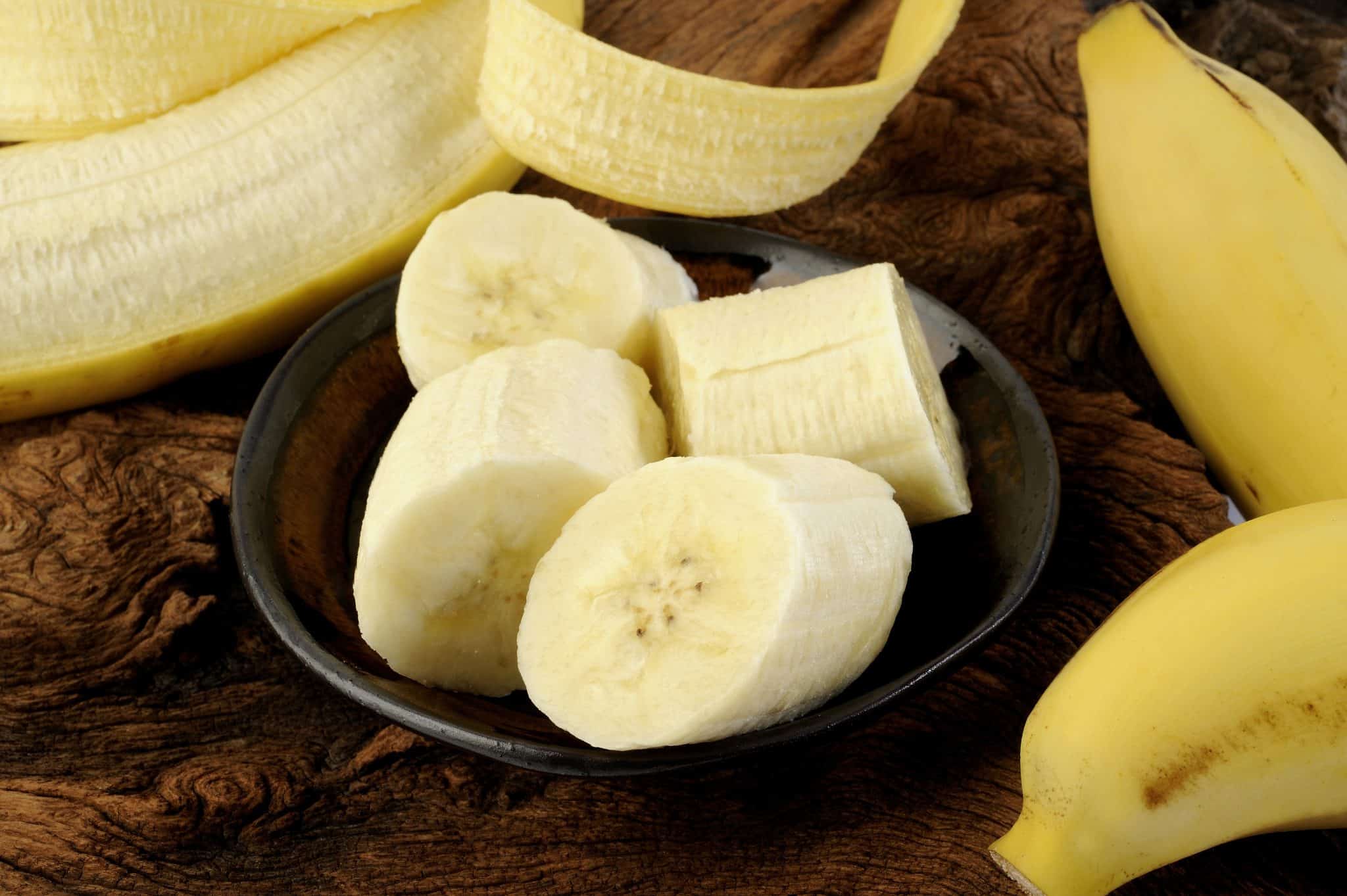 Bananas are a great source of dietary potassium, vitamin C, dietary fiber and vitamin B6. They are also low in calories.
Bananas can help you regulate blood sugar levels and support heart health.
You can use a fresh or frozen banana in this smoothie recipe. I always have bananas on hand, but if I don't have any that are ripe, I always have some in the freezer that I pick up when they are reduced, peel, and freeze for later.
Coconut Milk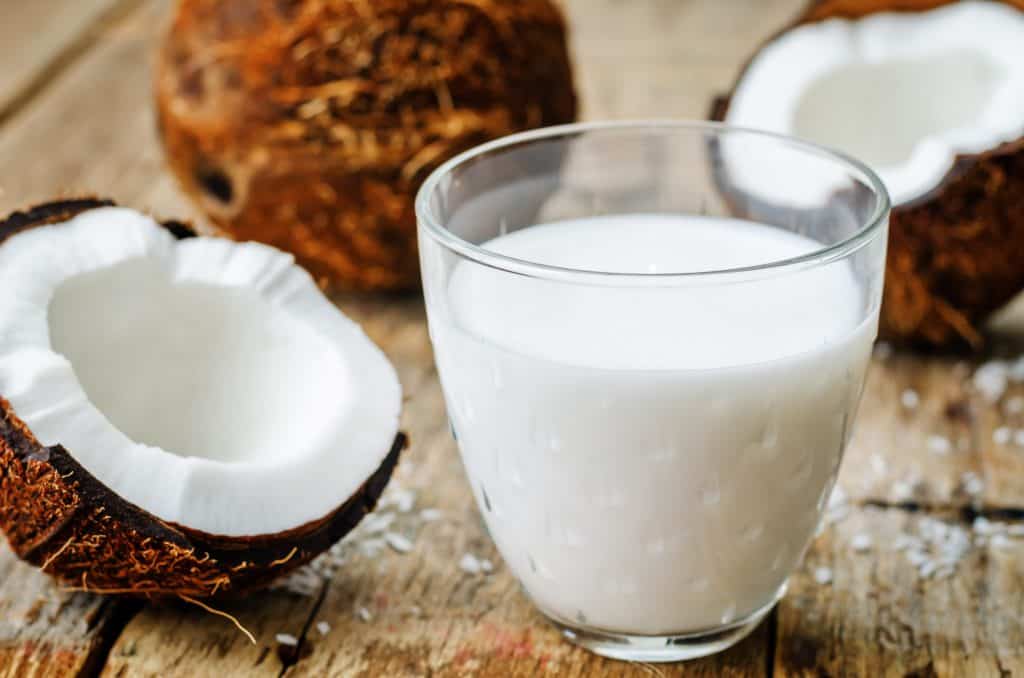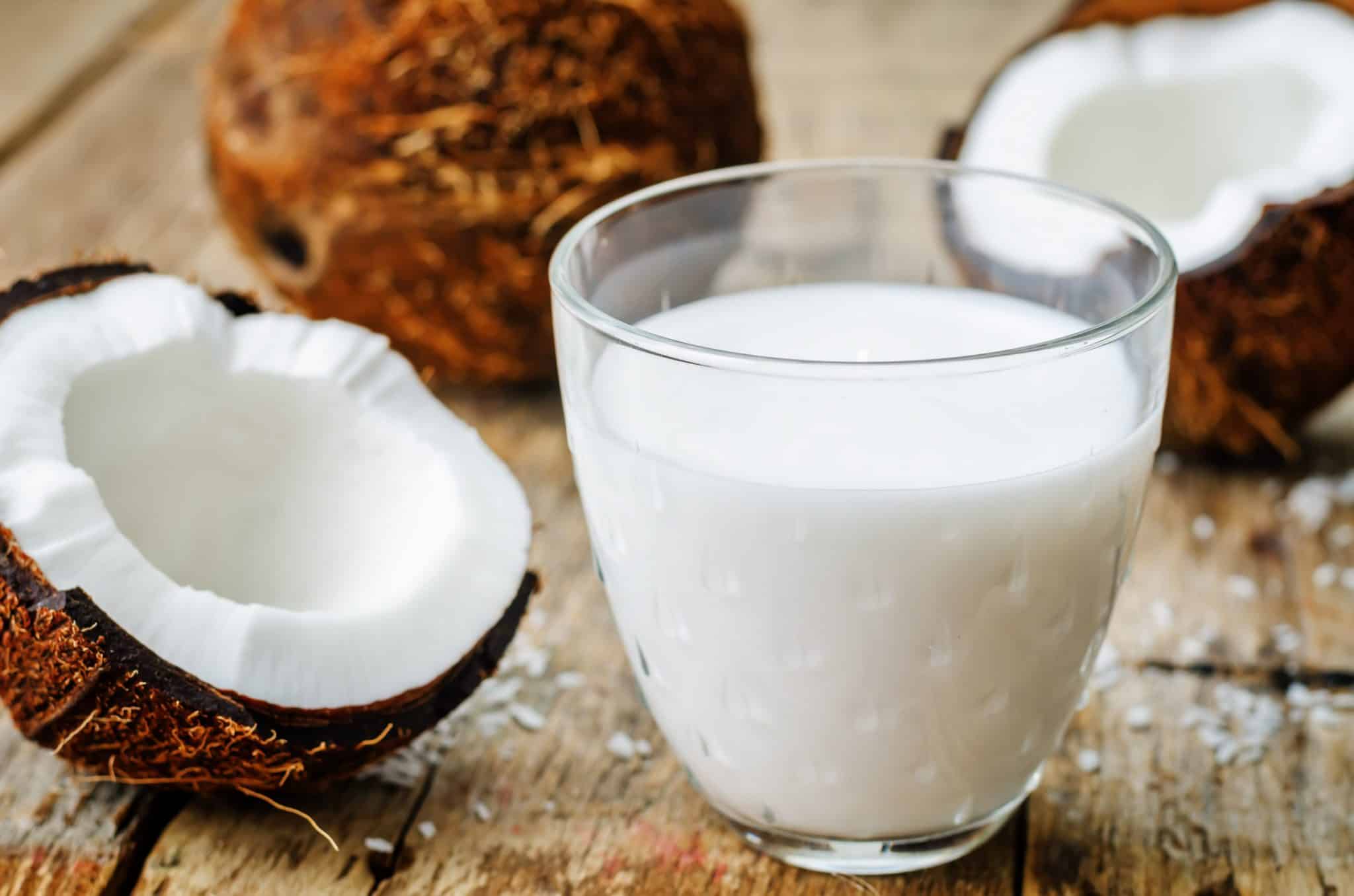 Coconut milk is a good source of healthy fats, vitamin C, and minerals like iron and magnesium. It is also dairy free and vegan.
I prefer to use the coconut milk found in a carton for this recipe, not the full-fat canned version. The carton version is easier to pour and has a nicer texture for this smoothie in my opinion.
If you don't like coconut milk, you can substitute any other type of non dairy milk that you prefer. Almond milk, cashew milk, soy milk, oat milk or even regular dairy milk all work great in this recipe. Or try orange juice or coconut water for something different.
How to Blend a Spinach Chia Seed Smoothie
Now that we've gone over the ingredients, let's talk about how to make this smoothie.
You will need a blender to make this recipe. I like to use my Vitamix or NutriBullet (depending on how many servings I'm making), but any type of blender will work as there are no difficult ingredients in this recipe that a lower power blender might have trouble with.
If you are using fresh spinach and fresh banana, then you might want to add some ice to the recipe. If one of these ingredients is frozen you probably won't need it.
I like to add all of the ingredients into the blender in the order listed above. Then I blend on high until everything is smooth and combined, which only takes about 30 seconds to 1 minute.
And that's it! It's really that simple. Just four ingredients and less than 5 minutes is all you need to make this delicious and healthy smoothie.
If you want to make this recipe ahead of time or have leftovers, just store it in a sealed container in the fridge for up to 24 hours. I like to use mason jars with lids for this. Just give it a good shake before drinking.
You'll Love These Other Healthy Smoothies
How to Customize This Easy Smoothie Recipe
Add protein: If you want to add some protein to this smoothie, you could add a scoop of your favorite protein powder. I like to use plant-based protein powders like Vega or Orgain, but any type will work. You could also add Greek yogurt if you tolerate dairy.
Make it sweeter: If you find that this smoothie isn't sweet enough for your taste, you can add a little bit of honey, agave nectar, or maple syrup. Start with a small amount and add more to taste until it is sweet enough for you.
Add superfoods: If you want to give this smoothie an extra nutritional boost, you could add some hemp seeds, ground flaxseed, or spirulina powder. These are all great additions, but start with a small amount and add more to taste as they can be quite strong.
Add other fruits: If you want to change up the flavor of this smoothie or add some more sweetness, feel free to add other fruits like berries, frozen mango, or frozen pineapple. Just remember that if you add more fruit (especially frozen fruit), you might need to add a little bit more liquid as well. A blueberry spinach smoothie is a really delicious green smoothie, especially if you use frozen blueberries.
Make it creamier: If you want a richer and creamier smoothie, you could add some full-fat canned coconut milk, avocado, or nut butter such as almond butter or peanut butter. These will also add some healthy fat to your smoothie. Start with a small amount and add more to taste until it is creamy enough for you.
Spinach Chia Seed Smoothie
Enjoy all the health benefits of chia seeds in this easy smoothie recipe.
Ingredients
1

cup

spinach

1

medium

banana

(frozen works best)

1

tsp

chia seeds

3/4

cup

coconut milk
Instructions
Add all ingredients to blender.

Blend on high speed until smooth.

Sprinkle with extra chia seeds if desired.
Final Thoughts on Our Spinach Chia Smoothie
This Spinach Chia Seed Smoothie is a great way to start your day. It's healthy, easy to make, and delicious. Plus, it only contains four simple ingredients. If you are looking for a quick and easy breakfast or snack option, this smoothie is definitely worth trying.
Happy Blending!
Amanda