Disclosure: This post may contain affiliate links, meaning I get a commission if you decide to make a purchase through my links, at no cost to you.
Chia seeds are a great addition to smoothies because they are high in fiber and antioxidants. This mango chia seed smoothie is made with four simple ingredients: mango, chia seeds, banana and coconut milk. The coconut milk adds a delicious tropical flavor.
Why Add Chia Seeds to Smoothies?
Chia seeds are a great addition to smoothies because they are nutrient-rich and provide a host of health benefits. Some of the key nutrients that chia seeds contain include fiber, protein, omega-3 fatty acids, and antioxidants. All of these nutrients work together to promote good health.
The fiber in chia seeds can keep you feeling full for longer, which can lead to weight loss or maintenance. The protein in chia seeds can help to build and maintain muscle mass, while the omega 3 fatty acids can promote heart health. Additionally, the antioxidants in chia seeds can help to protect against cell damage and inflammation.
You can soak them in water or your smoothie liquid to hide the seeds, or blend them directly with the other ingredients for texture. I also love to sprinkle some on top of my smoothie for crunch!
Why We Love This Mango Chia Seed Smoothie Recipe
My four boys are huge smoothie and fruit lovers, and mango is definitely the favorite! They will eat frozen mango chunks straight out of the bag and come back for more.
I will admit there was a time when I thought I didn't like mango, but I'm so glad I gave them another try because now they are also one of my favorite fruits! I use them in my weight loss smoothies.
This smoothie is dairy free (we have a son who is allergic to dairy so we don't use it in our recipes much), gluten free and contains no added sugar, just sugar from the fruit and coconut milk (which will vary depending upon the brand).
Ingredients in Our Mango Smoothie with Chia Seeds
This smoothie is very simple with just four ingredients including frozen fruit, chia seeds and coconut milk.
Mango
Mango is the star of the show in this recipe! The simplicity of these four ingredients together really allows the mango to shine, so if you enjoy mango you will love this smoothie.
Mangoes are a delicious fruit that is full of antioxidants and other nutrients that are beneficial to your health. Mangoes are a great source of vitamin C, which can help boost your immune system. They are also a good source of dietary fiber, vitamin A, and potassium. Additionally, mangoes contain phenolic compounds that may help protect against cancer and heart disease.
We usually always use frozen mango chunks in our smoothies because they are available year round, they are convenient and they are easy to keep in the freezer to have on hand anytime. Use fresh mango or frozen mango. If you use fresh mango cubes you can reduce the amount of liquid in the recipe.
Chia Seeds
It wouldn't be a chia seed smoothie without these little guys! They might be small, but they are mighty, and a little goes a long way in this chia seed recipe.
Chia seeds are a great source of antioxidants, fiber, and omega-3 fatty acids. They have been shown to improve heart health, reduce inflammation, and help with weight loss. (Read more about the health benefits of chia seeds here)
We buy black chia seeds at our local grocer. Even our Aldi has chia seeds, so check there if you are looking for an economical way to buy these little powerhouses.
Banana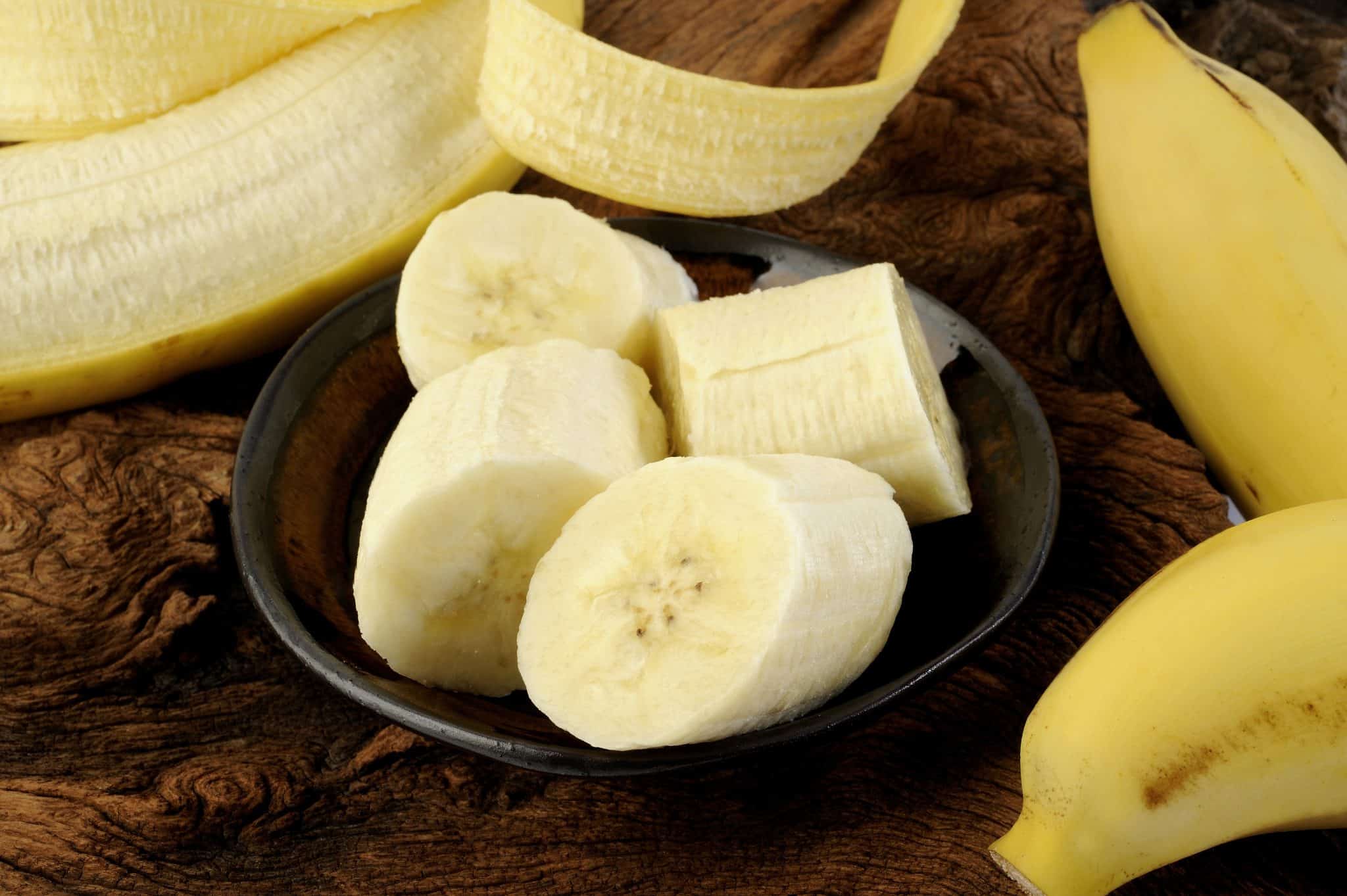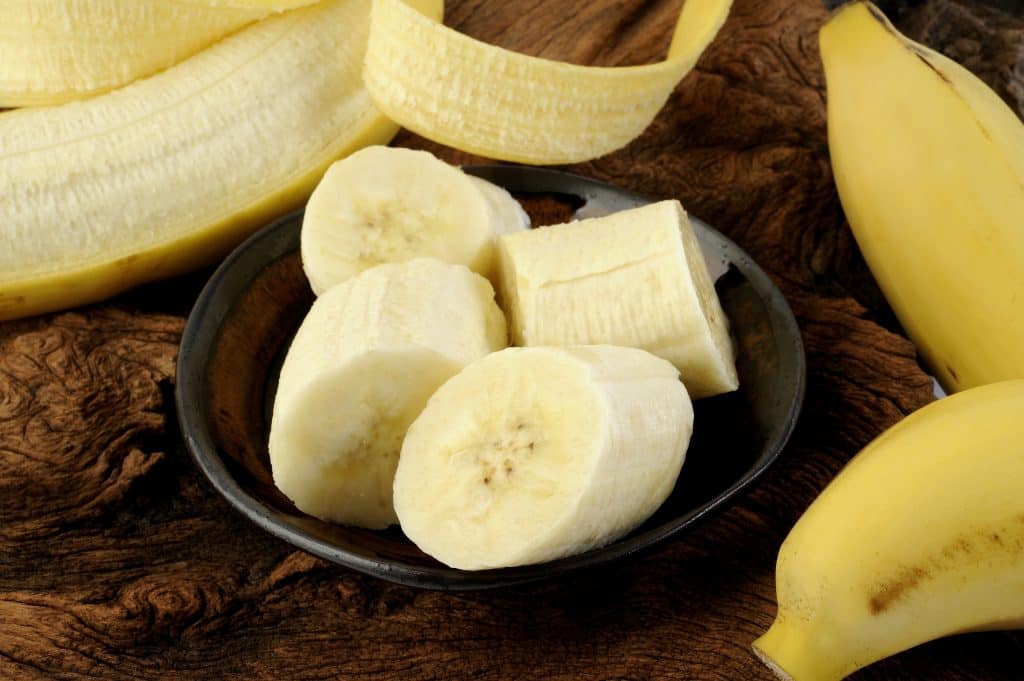 A lot of our smoothie recipes contain banana because it is so very good at sweetening a smoothie naturally without having to add honey or any other sweetener.
Bananas are a great source of dietary fiber, vitamin C, potassium and vitamin B6. Fiber is beneficial for digestion and overall health, while vitamin C helps boost the immune system. Potassium is important for maintaining blood pressure and heart health, and vitamin B6 is necessary for energy production and nerve function. Bananas are also a good source of antioxidants, which help protect the body from disease-causing free radicals.
I usually always use a frozen banana in my smoothie recipes, but a fresh banana works, too.
Coconut Milk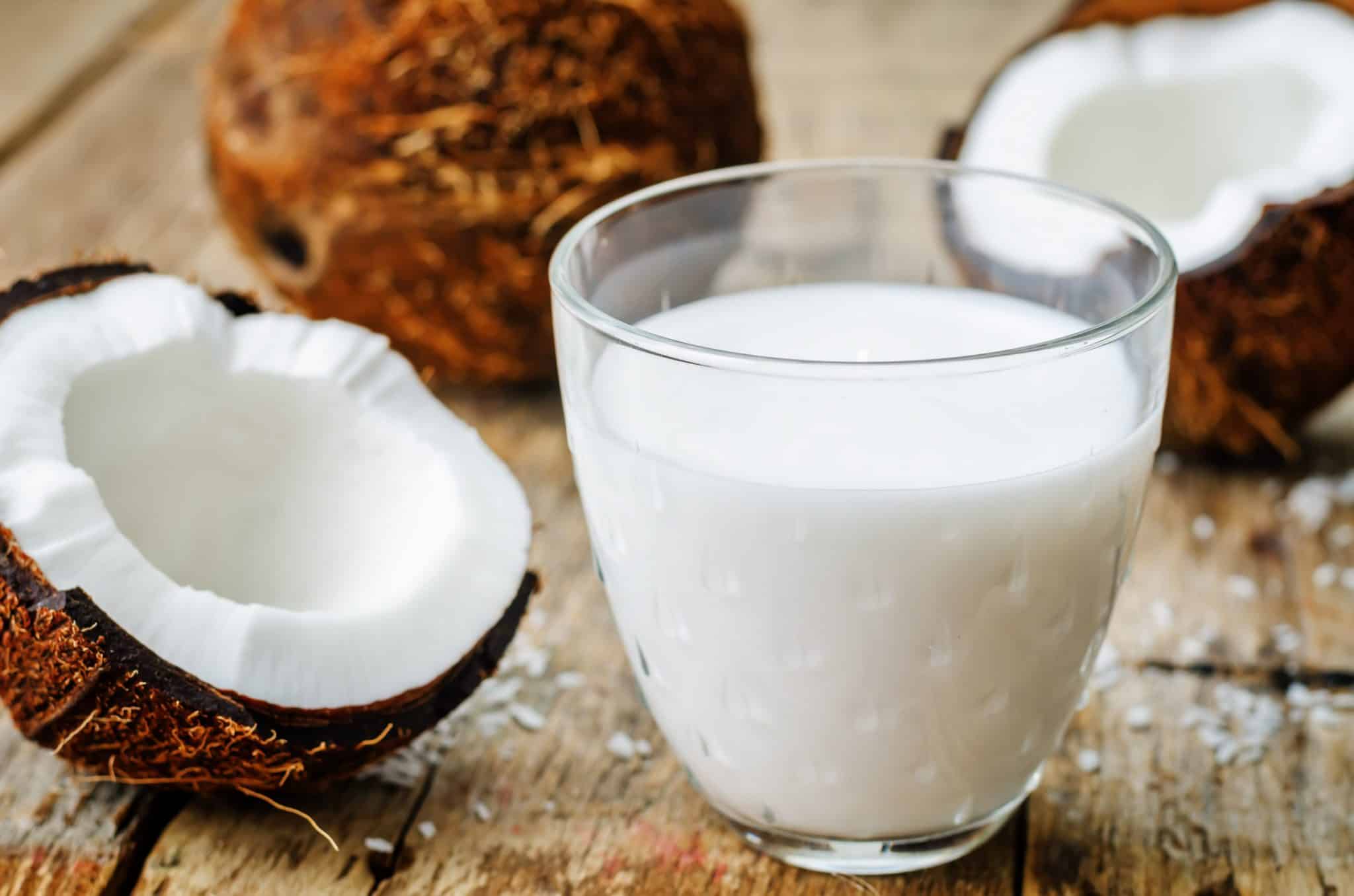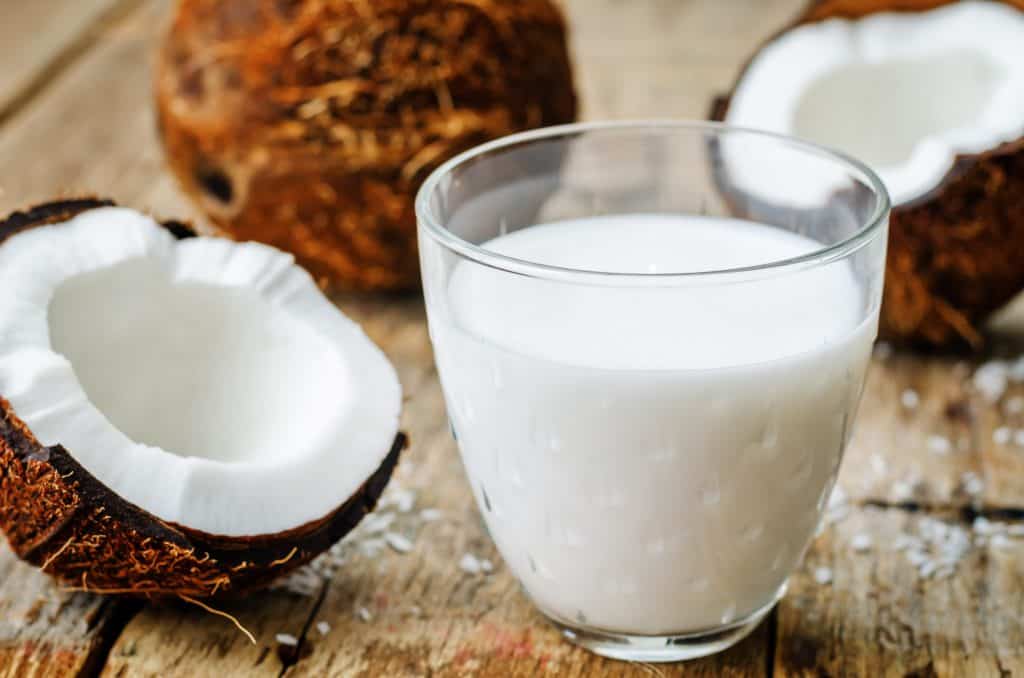 Coconut milk pairs beautifully with mango, so we chose it for this tropical chia smoothie recipe. We used coconut milk from the carton, but you could also use canned coconut milk for a really thick, rich smoothie.
Feel free to substitute almond milk, oat milk or any milk you like for this smoothie.
How to Blend a Mango Chia Smoothie
Blending up smoothies is so easy and it's one of the reasons I love smoothies so much! Just toss in the blender and go!
If you prefer your chia seeds softer, you will need to plan ahead a bit and place them in the coconut milk for at least 10 minutes (for the softest seeds try 1-2 hours), but this is totally optional. Personally I like the texture of chia seeds in my smoothies. Checking for seeds in my teeth… okay, not as much.
If you choose to soak your seeds, add them to the coconut milk and wait 10 minutes-2 hours and then add all ingredients to blender and blend until smooth. Super simple!
You'll Love These Other Mango Smoothies
How to Customize This Healthy Smoothie Recipe
Add greens: Throw in a handful of spinach, kale or swiss chard for a huge nutrient boost that won't affect the flavor much at all (especially if you choose spinach, which is a mild green).
Change up the fruit: Don't like banana? Not to worry! Mango pairs well with most other fruits, so try pineapple, frozen strawberry or any other frozen fruit that you have on hand. Fresh fruit works, too!
Thicken it up: Want a smoothie bowl texture? Add more chia seeds, oats, Greek yogurt or use all frozen fruit. You can even add a couple of tablespoons of chia seed to make a chia pudding, too!
Add protein: Add in Greek yogurt, protein powder or a nut butter such as almond butter or peanut butter.
Mango Chia Seed Smoothie
Enjoy a delicious smoothie made with four simple ingredients with our mango chia seed smoothie
Ingredients
2

ripe mangoes

(or 2 cups frozen mango chunks)

1

tsp

chia seeds

1

medium

banana

(fresh or frozen)

1/2

cup

coconut milk
Instructions
If soaking chia seeds, add to coconut milk and soak at least 10 minutes.

Add all ingredients to blender.

Blend on high speed until smooth.
You Might Also Love This Mango Chia Smoothie
Final Thoughts on Our Mango Chia Seed Smoothie
I hope you enjoy this recipe as much as I enjoyed making it! Mango is such a wonderful fruit and one of the best smoothie flavors. So grab these four simple ingredients and get blending!
Happy Blending!
Amanda