Disclosure: This post may contain affiliate links, meaning I get a commission if you decide to make a purchase through my links, at no cost to you.
If you're looking for a healthy and delicious smoothie recipe, look no further! This mango blueberry smoothie is made with only fruit and water, so it's perfect for a quick snack or a light meal.
Plus, it's loaded with antioxidants and vitamins and it's also dairy free, vegan, low calorie, fat free with no added sugar, so you can feel good about indulging in one of these tasty smoothies.
Why We Love This Mango Blueberry Smoothie
Our family adores mangoes and we go through a lot of them with four boys in the house! While my family will gladly eat up mango any way you serve it (fresh, frozen, freeze dried, in sorbet, smoothies, etc), I like to mix it up and try out new recipes all the time.
This smoothie is made from simply a combination of fruits and water, making it burst with fresh fruit flavor. It's a winner in our house, and the kids love the combination of colors.
Ingredients in Our Blueberry Mango Smoothie Recipe
Mango
Mangoes are a delicious and nutritious fruit that is native to Southeast Asia. While they are often thought of as being mainly composed of sugar, mangoes actually contain a wide variety of vitamins, minerals, and antioxidants. Vitamins C and A are particularly abundant in mangoes, and these vitamins are essential for immune function, vision, and skin health. Mangoes also contain magnesium, iron, and potassium, which are important for healthy bones, muscles, and nerves. In addition to their nutritional benefits, mangoes also contain compounds that can help to protect against cancer and heart disease. So if you're looking for a delicious way to improve your health, be sure to add some mangoes to your shopping list.
Use fresh mango for this recipe for best results. If you only have frozen, you will need to add some water to get the blender going, but it's possible to use frozen mango.
Blueberries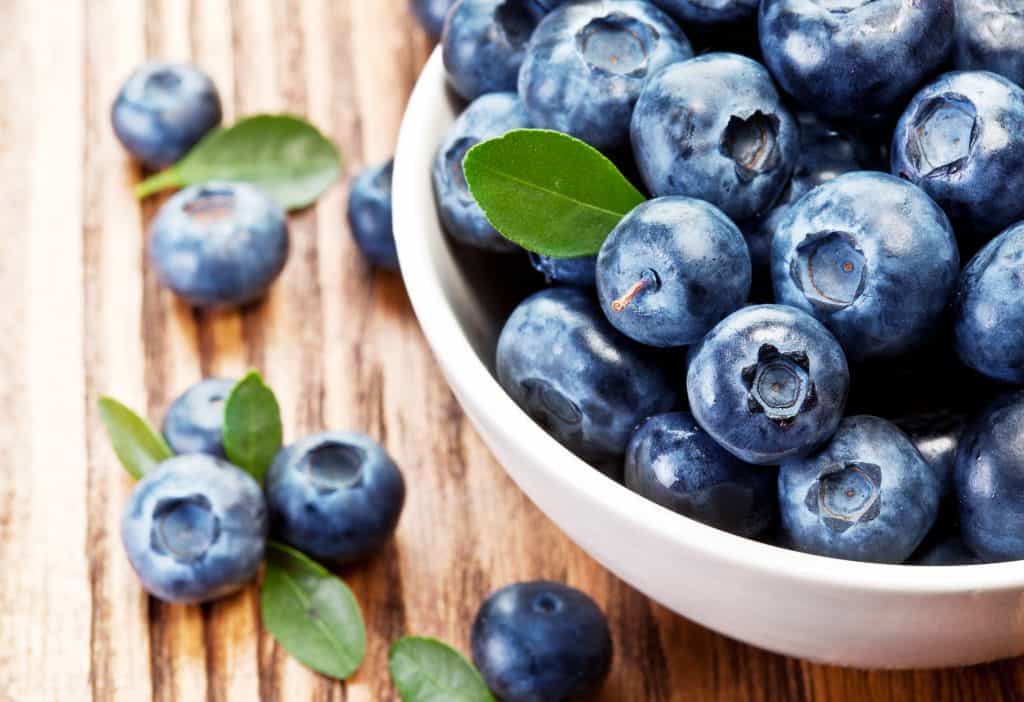 Blueberries are not only delicious, but they are also nutritional powerhouses. Rich in antioxidants and vitamin C, blueberries have been shown to have a wide range of health benefits. Studies have shown that blueberries can help to improve heart health, cognitive function, and blood sugar control. They have also been linked to a reduced risk of some types of cancer. In addition to being nutritious, blueberries are also versatile. They can be enjoyed fresh, frozen, or in a variety of cooked dishes. Whether you add them to your morning oats or bake them into a pie, blueberries are a delicious way to get your daily dose of antioxidants and vitamins.
For best results use fresh blueberries. If you have frozen blueberries on hand, you will need to add more water to the blueberry mixture as well but it can still work.
Banana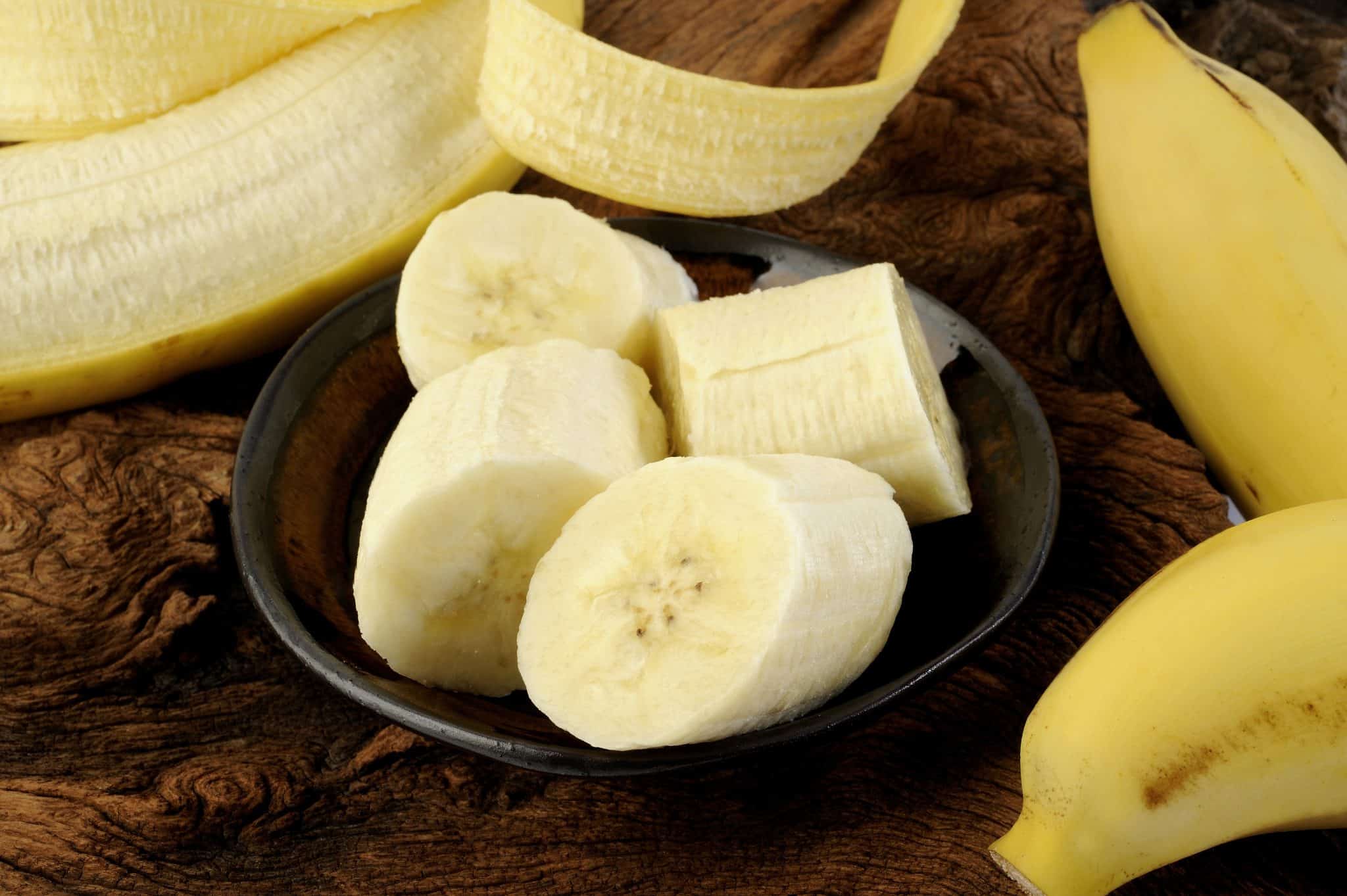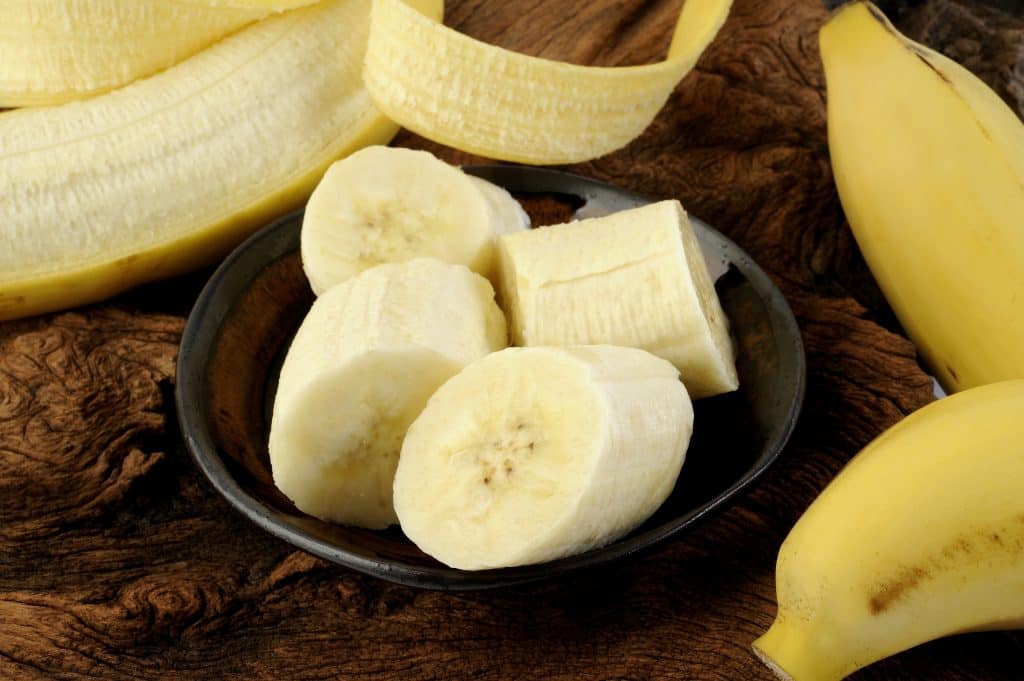 Bananas are a delicious and nutritious fruit that can be enjoyed as part of a healthy diet. They are an excellent source of dietary fiber, which is important for promoting bowel regularity and aiding in digestion. Bananas are also a good source of potassium, which is essential for maintaining proper fluid balance in the body. Potassium helps to regulate blood pressure and heart function, and it is also necessary for muscle contraction and nerve function. In addition, bananas contain several other vitamins and minerals, including vitamin C, vitamin B6, magnesium, and copper. All of these nutrients work together to support overall health and wellbeing. So next time you're looking for a healthy snack, reach for a banana!
Use fresh bananas for this recipe for best results. Usually I'm a huge fan of frozen banana for smoothies, but with this recipe containing only fruit and water, fresh will help blend better.
Water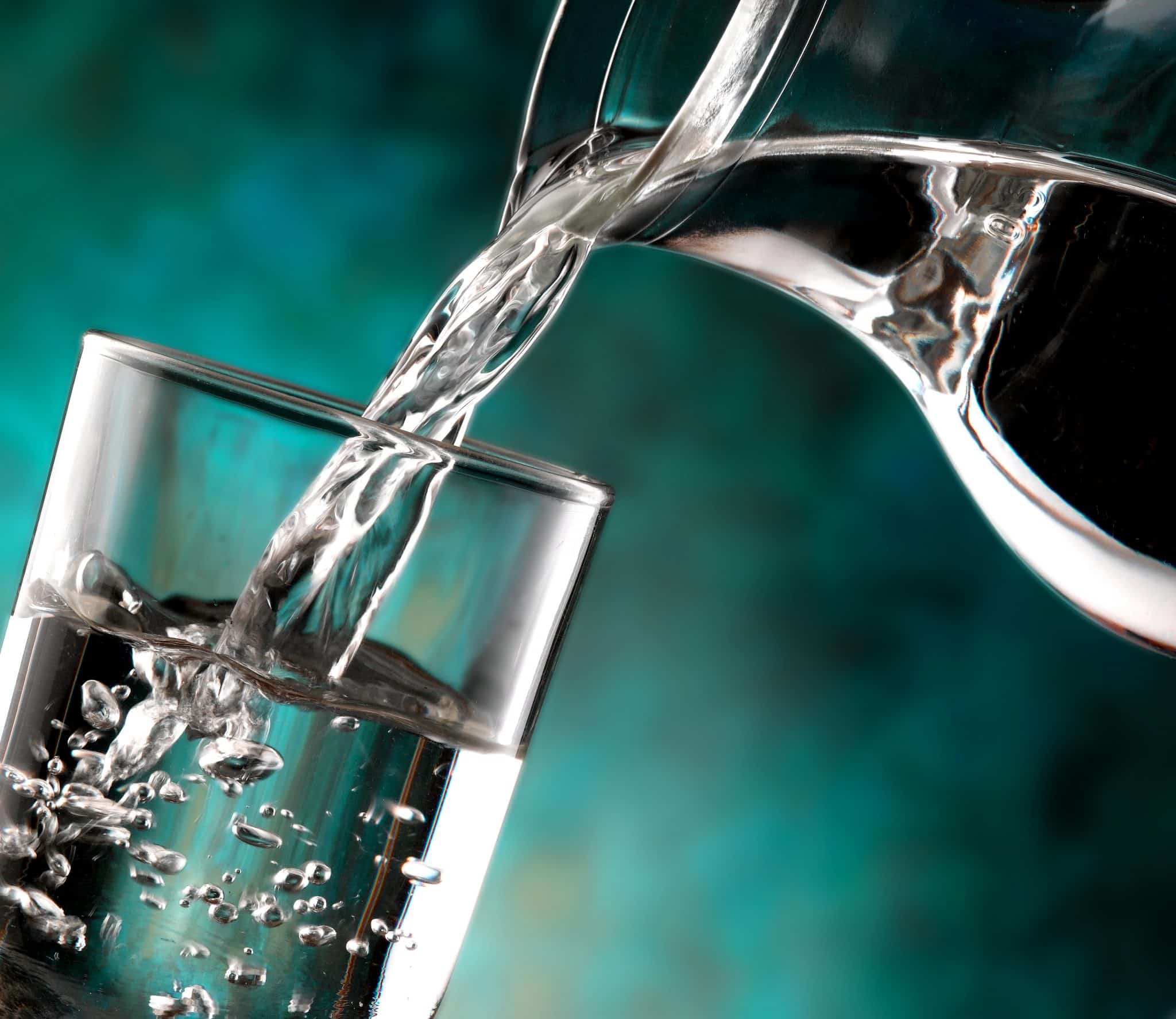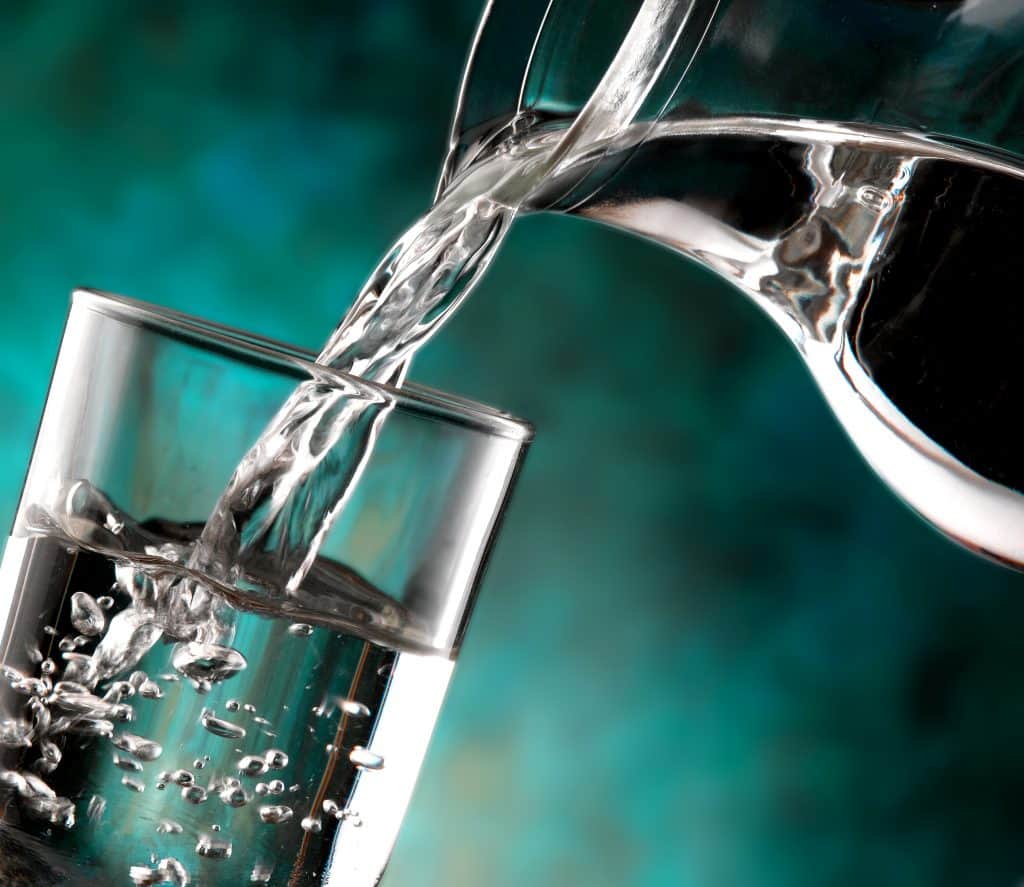 Water is an excellent choice for a healthy smoothie because it is calorie-free, nutrient-rich, and easily accessible. It is important to drink plenty of water each day in order to stay hydrated and maintain good health. Water can help to flush toxins from the body, regulate body temperature, and improve digestion. In addition, drinking water regularly may help to reduce the risk of developing certain diseases such as cancer and heart disease. So if you're looking for a healthy and refreshing beverage, be sure to reach for a glass of cold water.
Use filtered water in this recipe because any impurities in flavor will come through. If you want to substitute the water, try orange juice, almond milk or coconut milk.
More Healthy Recipes for Smoothies
How to Customize This Easy Mango Smoothie
Add Greens: Add a handful of kale, swiss chard or spinach to this smoothie for a huge nutrient boost and little flavor change. Green smoothies are the best!
Use Different Fruit: This smoothie would also be delicious with strawberries, pineapple or peaches. If you use frozen fruit you will need to increase the amount of liquid in the recipe.
Make It Creamier: If you want a richer smoothie, add a frozen banana or half an avocado. You can also replace the water with a milk such as almond milk, oat milk or coconut milk.
Add Superfoods: Chia seeds, hemp hearts or ground flaxseed are all great additions to this smoothie. I like to sprinkle some chia seed on the top of mine along with some coconut flakes.
Make It A Meal: If you're looking for a heartier smoothie, add a scoop of protein powder, peanut butter or some Greek yogurt.
Make it Sweeter: We find this smoothie nice and sweet thanks to the fruit, but if you find you'd like it a bit sweeter try honey or maple syrup.
Mango Blueberry Smoothie
Enjoy the delicious taste of fruit in this simple smoothie
Ingredients
1

large

mango

(peeled and pitted)

2

ripe

bananas

1

cup

blueberries

1/2

cup

water
Instructions
Add mango and one banana to blender and blend on high speed until smooth, adding water only if necessary to blend.

Pour mango mixture into glass.

Rinse blender and blend blueberries, water and second banana until smooth.

Pour blueberry mixture on top of mango mixture.

Top with desired toppings (I used coconut flakes here) and enjoy!
Final Thoughts on Our Mango Blueberry Smoothie Recipe
This easy mango blueberry smoothie recipe is a great way to start your day with a healthy breakfast or enjoy a healthy snack. It is packed with antioxidants, vitamins and minerals, and it tastes delicious too! If you're looking for a quick and easy way to get your daily dose of fruits and nutrients, be sure to try this recipe.
Happy Blending!
Amanda