Triple Berry Oat Tropical Smoothie Coypcat Recipe
Disclosure: This post may contain affiliate links, meaning I get a commission if you decide to make a purchase through my links, at no cost to you.
Copycat recipes are always a fun way to enjoy your favorite foods without spending the money or time to go out. Today, we're sharing a recipe for a Triple Berry Oat Smoothie that tastes like the one from Tropical Smoothie Cafe.
Tropical Smoothie Cafe is known for their delicious smoothies as well as toasted flatbread, wraps and other healthy, tasty items on the Tropical Smoothie Cafe menu.
This smoothie is made with all natural ingredients and is perfect for a quick and healthy breakfast or snack anytime you can't get to your local cafe.
Why We Love This Triple Berry Oat Smoothie
We have a Tropical Smoothie Cafe down the road from us in the next town over, and I love the variety of healthy foods I can get when I'm there.
Sometimes, though, I crave a smoothie from Tropical Smoothie and I'm either not in the area or it's after hours, so what do I do? Whip up a similar recipe at home, of course!
Our family loves this delicious combination of berries with filling ingredients like oats, flax seed and protein powder, which keep us happy until lunch time without feeling hungry.
Ingredients in Our Copycat Smoothie Recipe
You'll notice that our ingredients aren't exactly like the ones on the Tropical Smoothie website, because even though I'll drink this smoothie at the cafe, I'm not a huge fan of Splenda and don't buy it for the house at all, even in protein powders, so I opted for the natural sweetness of a banana instead, which does change the flavor slightly but is much healthier.
Banana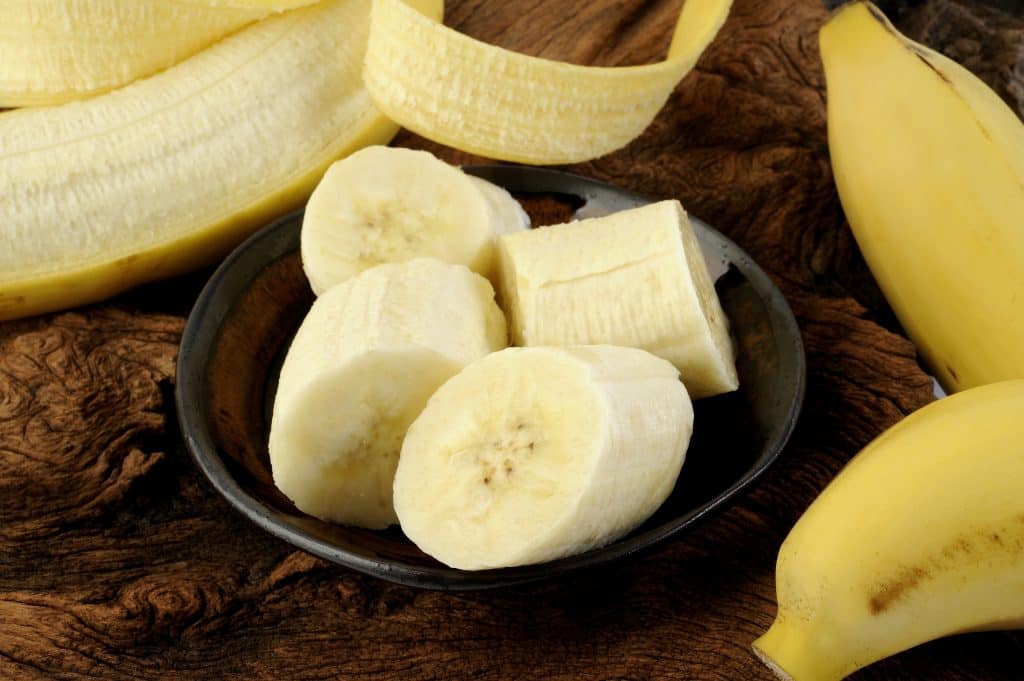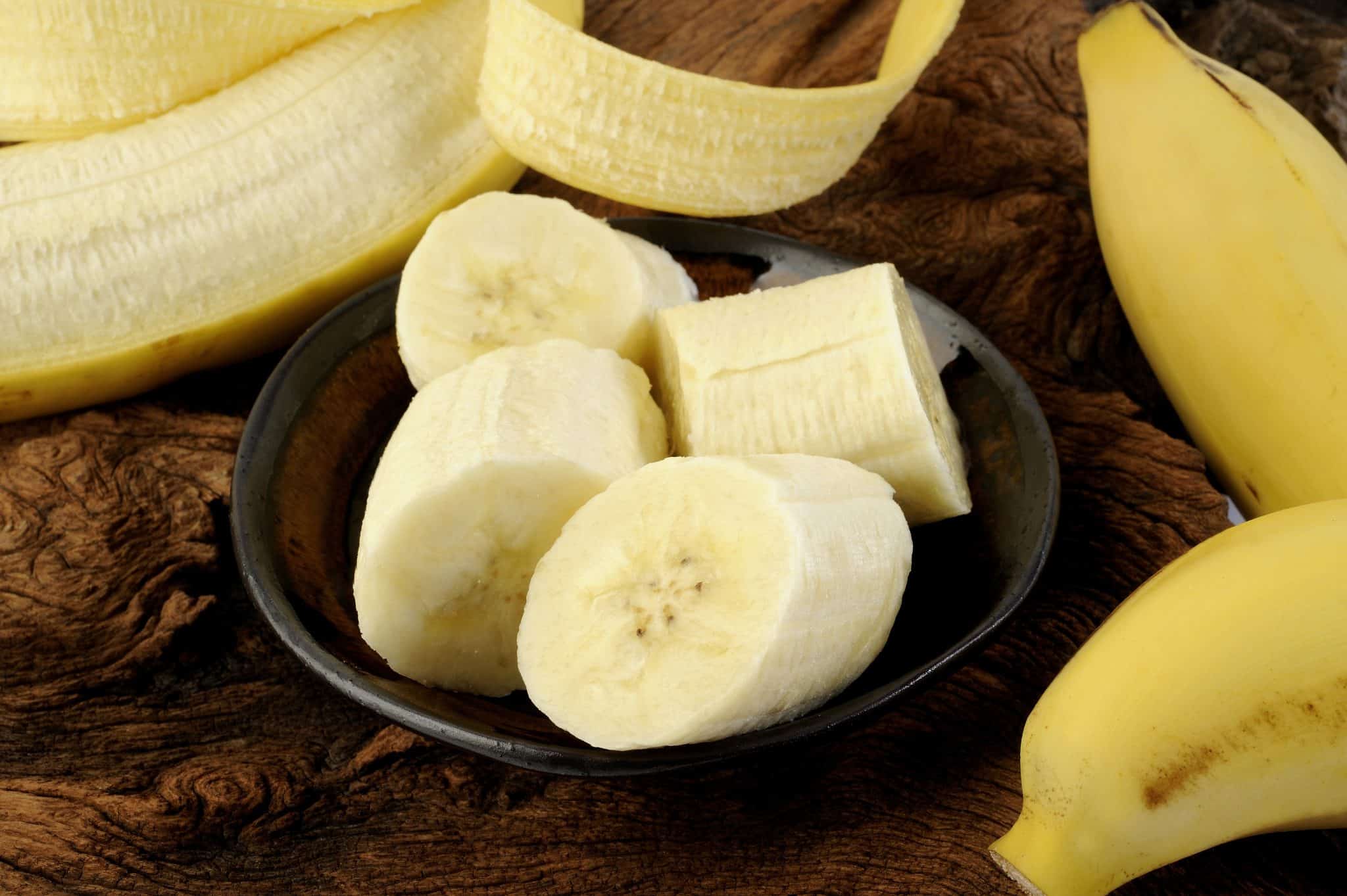 I chose banana for this recipe to give it a natural sweetness so I could leave out the Splenda and still have a similar taste. Bananas are great sources of potassium and dietary fiber, too.
Use a frozen banana if you can because it gives amazing texture. If you don't like bananas even in smoothies, feel free to substitute with stevia or monk fruit extract to taste.
Strawberry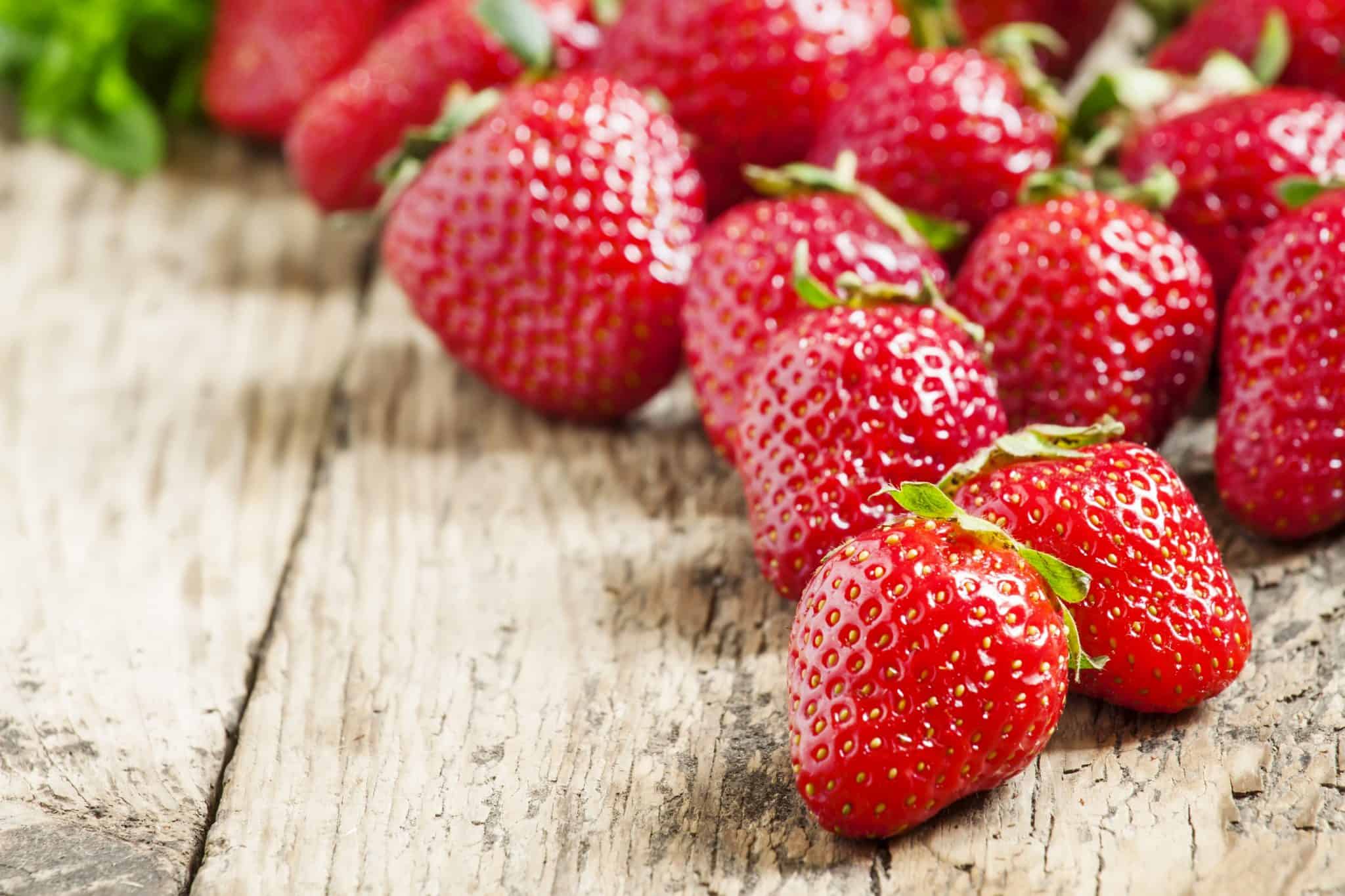 Strawberries are one of my favorite fruits and they add a beautiful color to this smoothie, too. Strawberries are high in vitamin C and give a natural sweetness without a lot of sugar or calories.
I picked fresh strawberries for this recipe but you could use frozen ones as well.
Blueberry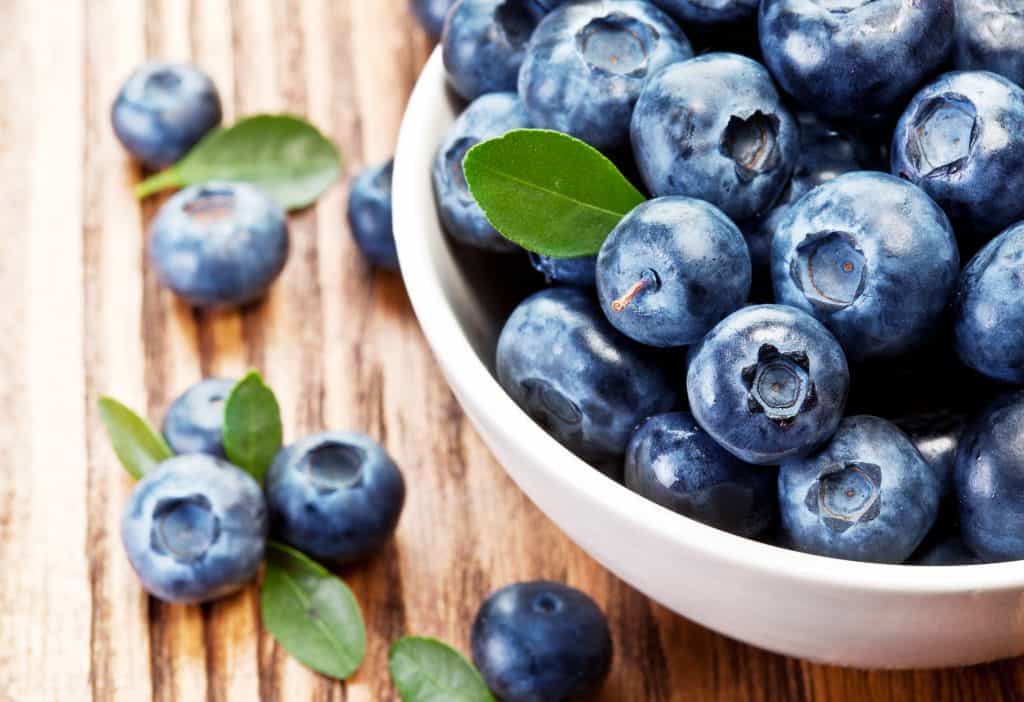 Blueberries are another great source of dietary fiber and antioxidants. They have a tart sweetness that pairs well with the other berries in this smoothie.
I used fresh blueberries because they were in season, but you could use frozen blueberries as well.
Cranberry
Cranberries are tart and tangy and add a great flavor to this smoothie. Cranberries are also high in vitamin C and fiber.
Again, I used fresh cranberries here but you could use frozen ones if you prefer.
Ground Flax Seed
I add ground flax seed to this recipe for an extra boost of fiber and Omega-3 fatty acids. You could leave it out, but I love the added nutritional benefits it provides.
Flax seed also helps keep you feeling full, so it's a great addition to any smoothie recipe.
Rolled Oats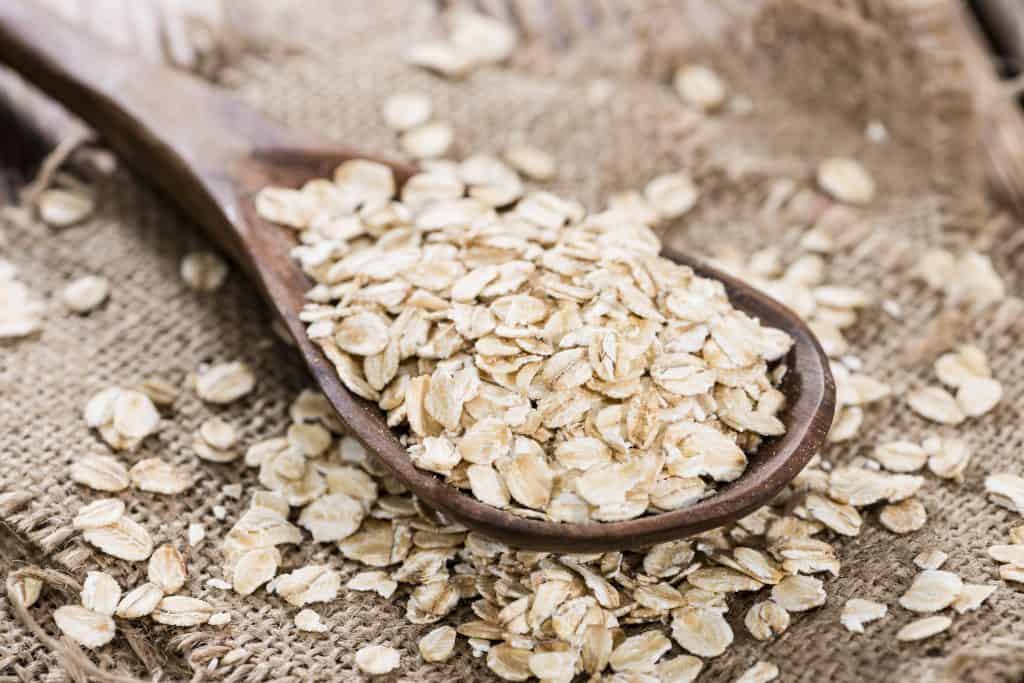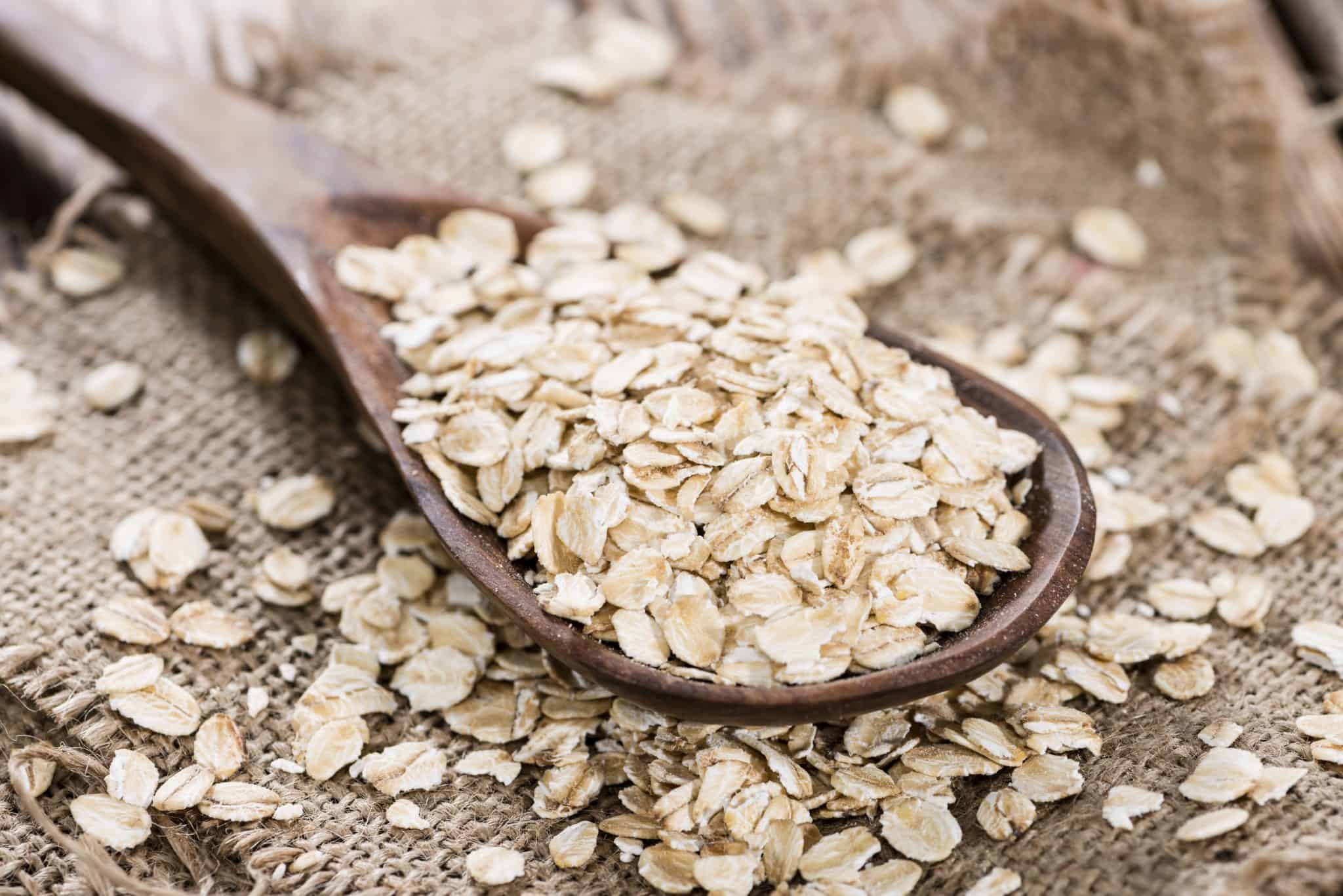 Whole grain oats are a great source of dietary fiber and help to thicken this smoothie so it's more like a meal replacement than just a snack.
You could substitute with quick oats if you prefer, but I like the texture of rolled oats better.
If you have steel cut oats you can even use them, too, just be sure to check out our guide to steel cut oats first.
Vanilla Protein Powder
I use vanilla protein powder in this recipe to add some extra protein and flavor. You could use any flavor you like, or even leave it out if you don't want the extra protein.
The restaurant uses whey protein, but feel free to use a plant-based option to make this smoothie vegan.
Oat Milk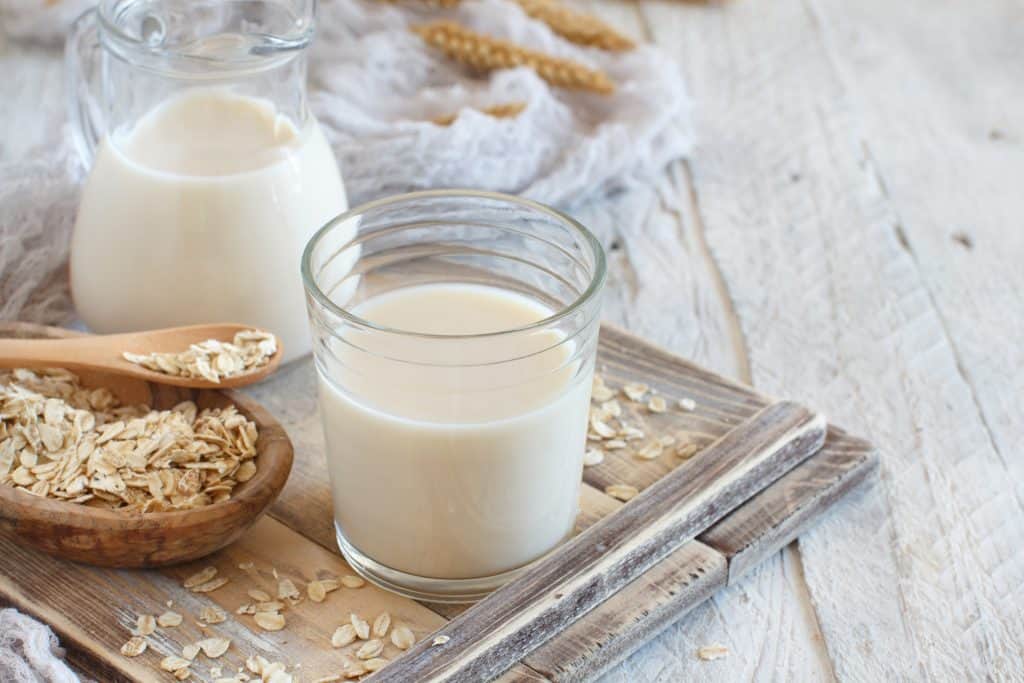 Oat milk is my favorite type of milk to use in smoothies because it's creamy and has a similar flavor to cow's milk but it's dairy free. You could use any type of milk you like, though, including cow's milk, almond milk or even soy milk.
We really love the Extra Creamy Plain versions of Chobani and Planet Oat.
How to Blend a Triple Berry Oat Smoothie
This smoothie is pretty simple to make. Just add all of your ingredients into a blender and blend until smooth.
If you find that your smoothie is too thick, feel free to add more milk until it reaches the consistency you prefer.
You could also add ice if you want a colder smoothie or if your berries aren't frozen.
You'll Love These Other Berry Smoothie Recipes
How to Customize This Healthy Smoothie Recipe
Make it green: Adding greens like spinach or kale is a great way to add a host of nutrients from leafy greens without many calories or any fat. If you're new to adding greens, start with just a few leaves of spinach, as they hide well and don't make the smoothie taste "green".
Change up the liquid: You can use any milk you like in this recipe, but don't feel limited to just types of milk! You can use cranberry juice (a favorite to help with UTI's), apple juice, coconut water or even plain water in this recipe.
Add more protein: If you want an even higher protein smoothie, consider adding in more vanilla protein powder or even some Greek yogurt. You could also try using nut butter such as almond butter or peanut butter instead of rolled oats for a different source of protein and healthy fat.
Get creative with the toppings: This smoothie is delicious as is, but you could also top it with shredded coconut, chopped nuts or seeds, granola or even a dollop of whipped cream or nut butter.
Make it thicker: Use all frozen berries for a thick and creamy smoothie. You could even add other fruits such as mango, pineapple or any other frozen fruit you desire.
Copycat Triple Berry Oat Smoothie Recipe
Enjoy a Triple Berry Oat Smoothie when you can't get to your local Tropical Smoothie Cafe
Ingredients
1

medium

banana

(frozen)

1

cup

strawberries

(fresh or frozen)

1/2

cup

blueberries

(fresh or frozen)

1/4

cup

cranberries

(fresh or frozen)

1

Tbsp

ground flax seed

1/4

cup

rolled oats

1

scoop

vanilla protein powder

1/2-1

cup

oat milk
Instructions
Add all ingredients to blender, using more oat milk if using frozen fruit and less for fresh fruit.

Blend on high speed until smooth.
Final Thoughts on Our Triple Berry Oat Tropical Smoothie
This Triple Berry Oat Tropical Smoothie is perfect for a quick and healthy breakfast or snack. I love that it's packed with berries, oats and flax seed for a filling and nutritious treat. The best part is that it only takes a few minutes to make so you can enjoy it any time of day when you can't get to a Tropical Smoothie Cafe!
Happy Blending!
Amanda