Disclosure: This post may contain affiliate links, meaning I get a commission if you decide to make a purchase through my links, at no cost to you.
Hello, fellow smoothie enthusiasts! Today, I'm thrilled to share with you a unique and energizing recipe that I've been experimenting with – the Red Bull Smoothie.
As a mom of four energetic boys and a smoothie aficionado, I'm always on the hunt for new, exciting, and nutritious recipes. This Red Bull Smoothie is a recent favorite in our household for the parents, and I can't wait for you to try it!
Why We Love This Red Bull Smoothie Recipe
There are so many reasons why this Red Bull Smoothie has become a staple in our home. First and foremost, it's a fantastic energy booster. With the natural sugars from the fruits and the caffeine from the Red Bull, it's the perfect pick-me-up for those early mornings or mid-afternoon slumps.
As a mom who is on a weight loss journey, I appreciate that this smoothie is both filling and nutritious. The chia seeds provide a significant amount of fiber and protein, which helps to keep me full and satisfied until my next meal. Plus, the tropical fruits like mango and pineapple are packed with vitamins and antioxidants, contributing to overall health and wellness.
This is one smoothie I don't normally share with my boys, though. While we do occasionally let them have a soda or tea, we don't like to do caffeine with them much, but this is one that I will make when I need a boost.
This Red Bull Smoothie is also incredibly versatile. You can easily swap out the fruits based on what you have on hand or your family's preferences. Sometimes, we add in a handful of blueberries or strawberries for a different flavor profile.
Our Red Bull Smoothie is more than just a drink; it's a delicious, energizing, and nutritious addition to our daily routine. Whether you're a busy mom like me, trying to lose weight, or simply looking for a tasty way to fuel your day, this smoothie is a fantastic option.
Ingredients in Our Easy Red Bull Smoothie
Red Bull Energy Drink
Red Bull Energy Drink is known for its caffeine content, which can provide a quick energy boost. It also contains B vitamins, which are essential for energy production in the body. While it's not a traditional smoothie ingredient, I find that it adds a unique flavor and the extra kick of energy that we often need in our busy household.
Why we chose it: As a mom, I'm always on the go, and I need all the energy I can get. The Red Bull in this smoothie provides that quick energy boost, making it the perfect drink for those busy mornings or when I need a mid-afternoon pick-me-up.
Mango
Mangoes are not only delicious, but they're also packed with nutrients. They're a good source of vitamins A and C, both of which are antioxidants that can help protect the body against damage from free radicals. Mangoes also contain dietary fiber, which can aid in digestion.
Why we chose it: I love using mango in our smoothies because of its sweet, tropical flavor. Plus, the vitamins and fiber in mangoes contribute to a healthy, balanced diet, which is important for both weight loss and overall health.
Pineapple
Pineapples are rich in vitamin C and manganese, a mineral that's important for antioxidant defenses and bone health. They also contain bromelain, an enzyme that may help with digestion and reducing inflammation.
Why we chose it: Pineapple adds a tangy sweetness to our smoothie that pairs well with the mango. Plus, its health benefits make it a great addition to any smoothie.
Banana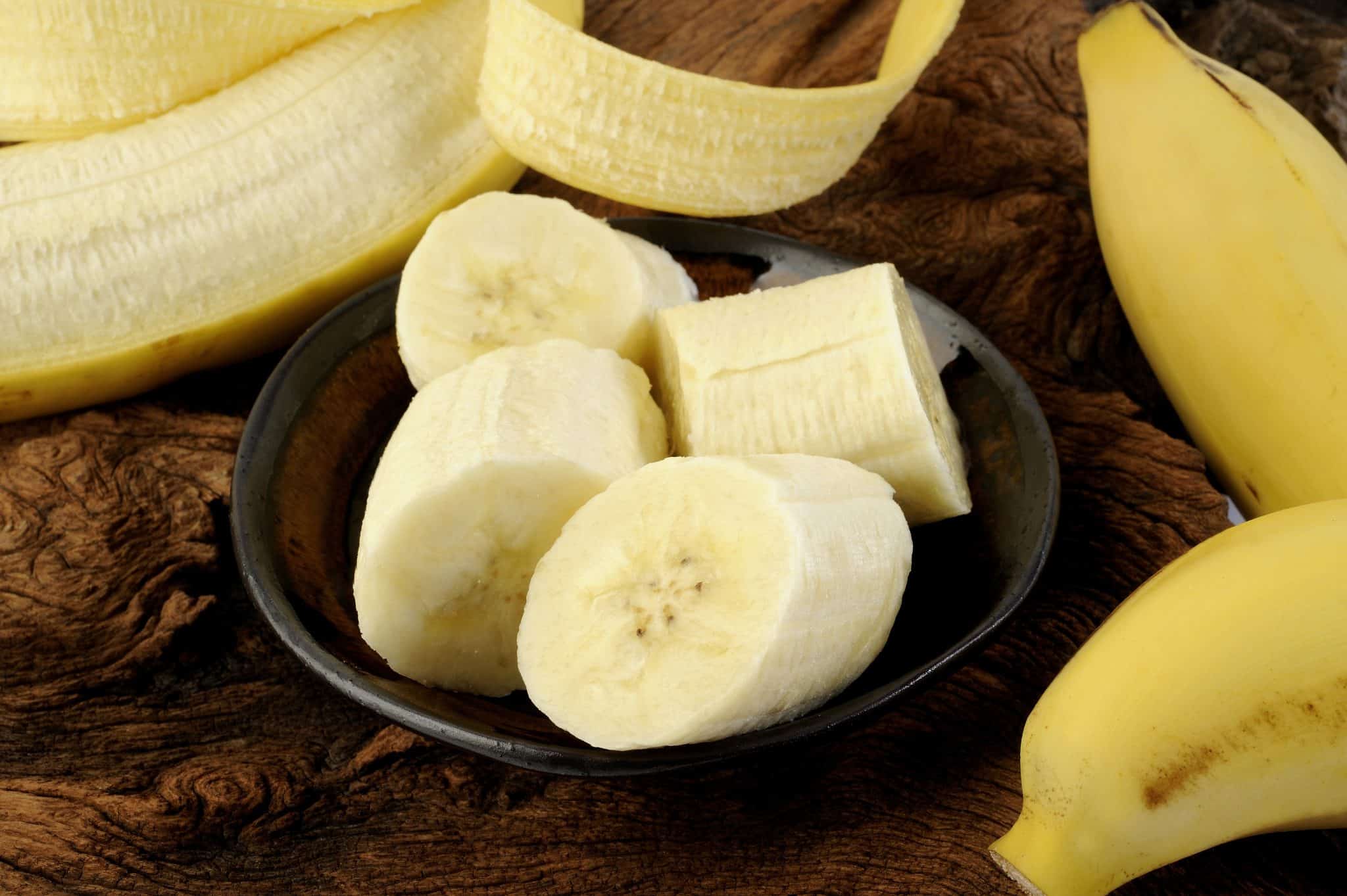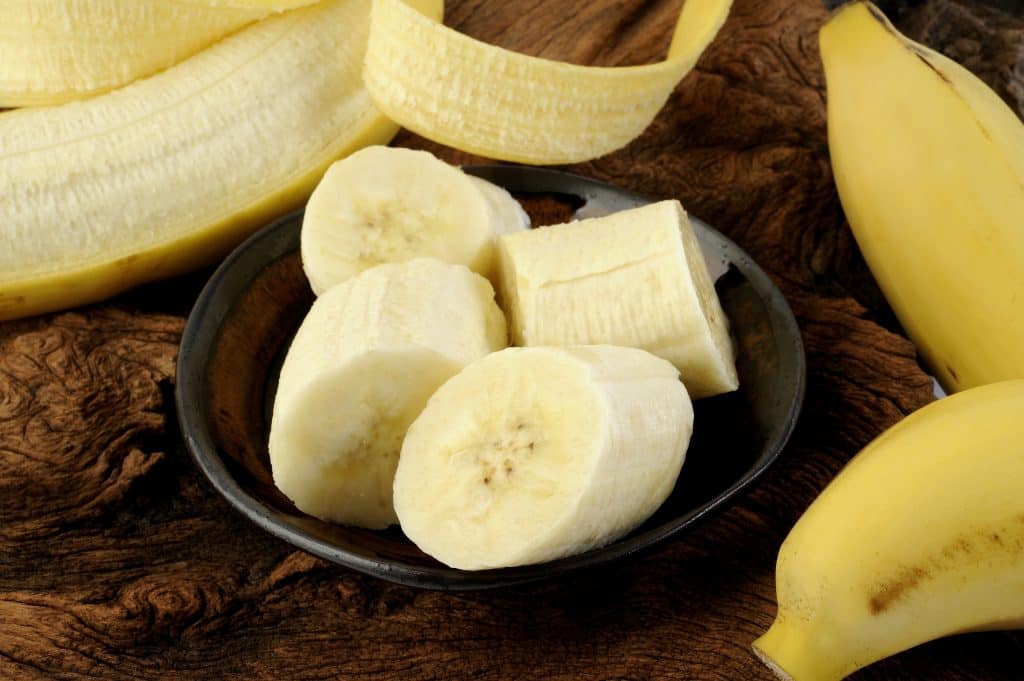 Bananas are a great source of potassium, which is important for heart health and regulating blood pressure. They also provide vitamin B6 and fiber.
Why we chose it: Bananas add a creamy texture and natural sweetness to our smoothie, eliminating the need for added sugars. They're also a hit with my boys, making them a staple in our smoothie recipes. (I really love using a frozen banana!)
Chia Seeds
Chia seeds are a powerhouse of nutrients. They're packed with fiber, protein, and omega-3 fatty acids. They also contain various micronutrients, including calcium, phosphorus, and manganese.
Why we chose it: I include chia seeds in our smoothies for their nutritional punch. They help make the smoothie more filling, which is great for my weight loss journey and for keeping my boys satisfied until their next meal.
Spinach (optional)
Spinach is a nutrient-dense leafy green that's high in vitamins A, C, and K1, as well as several minerals. It's also a good source of dietary fiber.
Why we chose it: Adding spinach to our smoothie is an easy way to sneak in some extra nutrients without affecting the taste. It's optional, but I recommend giving it a try!
Each ingredient in our Red Bull Smoothie was chosen not only for its flavor but also for its health benefits. This smoothie is a delicious, energizing, and nutritious way to start the day or fuel your afternoon.
See also: 6 ways to add caffeine to smoothies
How to Customize Our Easy Smoothie Recipe
Our Red Bull Smoothie is versatile and can be easily customized to suit your taste preferences or dietary needs. Here are some ideas:
Add More Fruits: You can add other fruits like strawberries, blueberries, or peaches for a different flavor profile. If you're a fan of a tart flavor, try adding some raspberries.
Protein Boost: If you're looking for a post-workout smoothie or a more filling breakfast, add a scoop of your favorite protein powder. Vanilla or unflavored would work well with this recipe.
Creamy Twist: For a creamier texture, add a dollop of Greek yogurt or a splash of coconut milk. This can also add a significant amount of protein to your smoothie.
Sweeten It Up: If you prefer your smoothies on the sweeter side, consider adding a natural sweetener like honey, maple syrup or a sugar-free alternative like stevia.
Go Green: If you're looking to increase your intake of greens, try adding a handful of kale or matcha green tea powder in addition to or instead of the spinach.
Nut Butter: For a dose of healthy fats and added creaminess, add a spoonful of peanut butter or almond butter.
Energy Boost: If you need an extra energy kick, consider adding a shot of espresso or a spoonful of instant coffee granules.
Remember, the best part about making smoothies is that you can tailor them to your liking. Feel free to experiment with these suggestions and find your perfect blend!
Easy Red Bull Smoothie
Enjoy tropical fruit with the pick me up of Red Bull with our delicious smoothie!
Ingredients
1

can

Red Bull

1/2

cup

frozen mango chunks

1/2

cup

frozen pineapple chunks

1

small

ripe banana

1

Tbsp

chia seeds

small handful spinach

(optional)
Instructions
Add all ingredients to blender.

Blend on high speed until smooth.
Final Thoughts on Our Easy Red Bull Smoothie
As we wrap up this post, I hope you're as excited as I am about this Red Bull Smoothie recipe. It's more than just a refreshing drink; it's a nutrient-packed, energy-boosting concoction that's versatile and easy to make.
Whether you're a busy mom like me, trying to lose weight, or simply looking for a delicious way to fuel your day, this smoothie is a fantastic option. The tropical flavors of mango and pineapple, coupled with the energy kick from Red Bull, create a unique blend that's both tasty and invigorating.
Moreover, the flexibility of this recipe allows you to make it your own. From adding more fruits to incorporating protein powder or nut butter, the possibilities are endless.
I hope this Red Bull Smoothie brings a burst of energy and flavor to your day, just as it does for me and my boys. Here's to nourishing our bodies, energizing our days, and enjoying every sip.
Happy blending!
Amanda