Delicious Strawberry Colada Smoothie
Disclosure: This post may contain affiliate links, meaning I get a commission if you decide to make a purchase through my links, at no cost to you.
If you're looking for a delicious and healthy smoothie that satisfies your sweet tooth, look no further than this strawberry colada smoothie! It's made with just a few simple ingredients – pineapple, strawberrry, banana, coconut and coconut milk. It's so good, you'll think you're on vacation!
Why We Love This Strawberry Piña Colada Smoothie
I'm a huge fan of piña colada flavored anything – the combination of pineapple and coconut is just heavenly!
I wanted to combine my love of piña colada with strawberry and it turned out so delicious!
The kids and I keep going back to this one as it has a wonderful flavor and is great straight out of the blender or frozen as smoothie pops!
Ingredients in Our Healthy Piña Colada Smoothie Recipe
This healthy pina colada smoothie contains only a few simple ingredients with no added sugar, and it's gluten free and dairy free!
Pineapple
Pineapples are great sources of Vitamin C and manganese. They also contain bromelain, an enzyme that has anti-inflammatory properties.
They also lend a natural sweetness and tropical flavor to smoothies.
You can use fresh, canned, or frozen pineapple chunks in this recipe. I use fresh when they are on sale and frozen pineapple the rest of the year (or when I don't feel like cutting up a fresh pinapple!).
Strawberry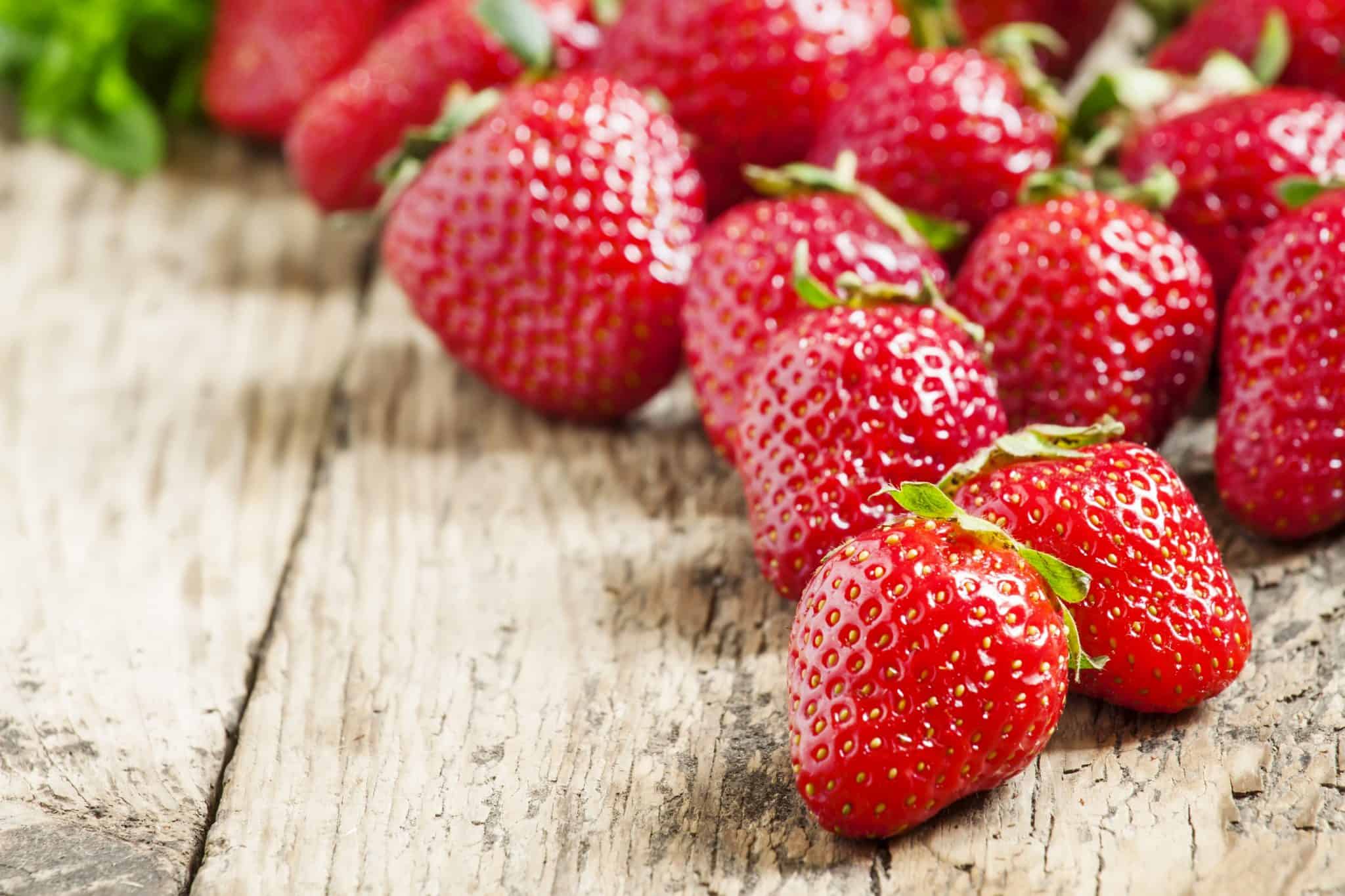 Not only are strawberries delicious, but they're also packed with nutrients like Vitamin C, fiber, and antioxidants.
They also give a wonderful pink tint to our smoothie and a unique flavor with the pineapple and coconut.
Banana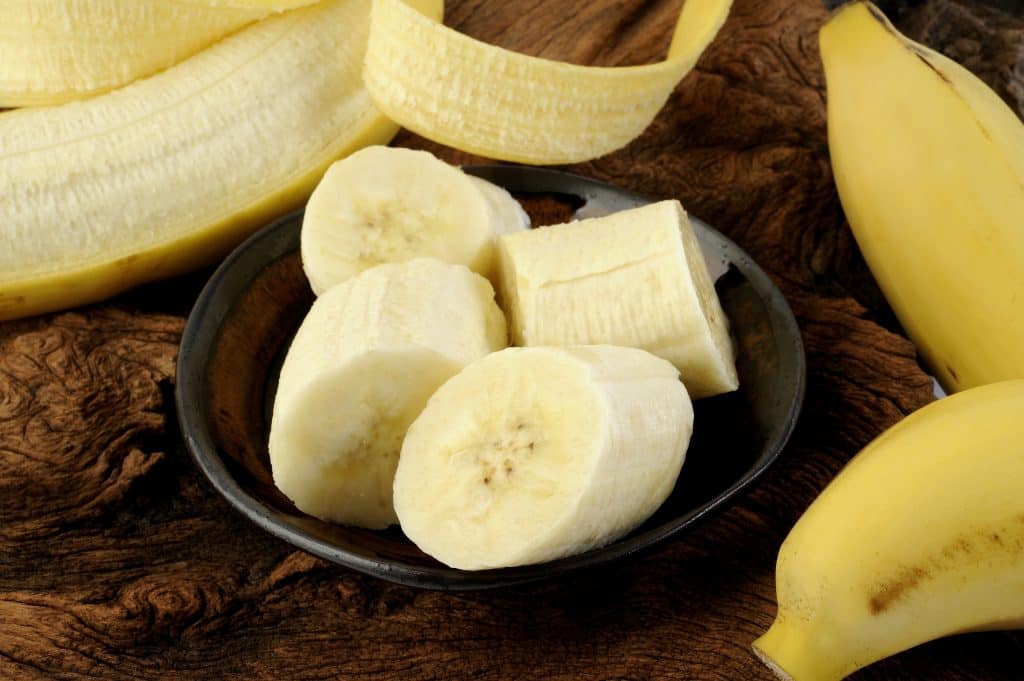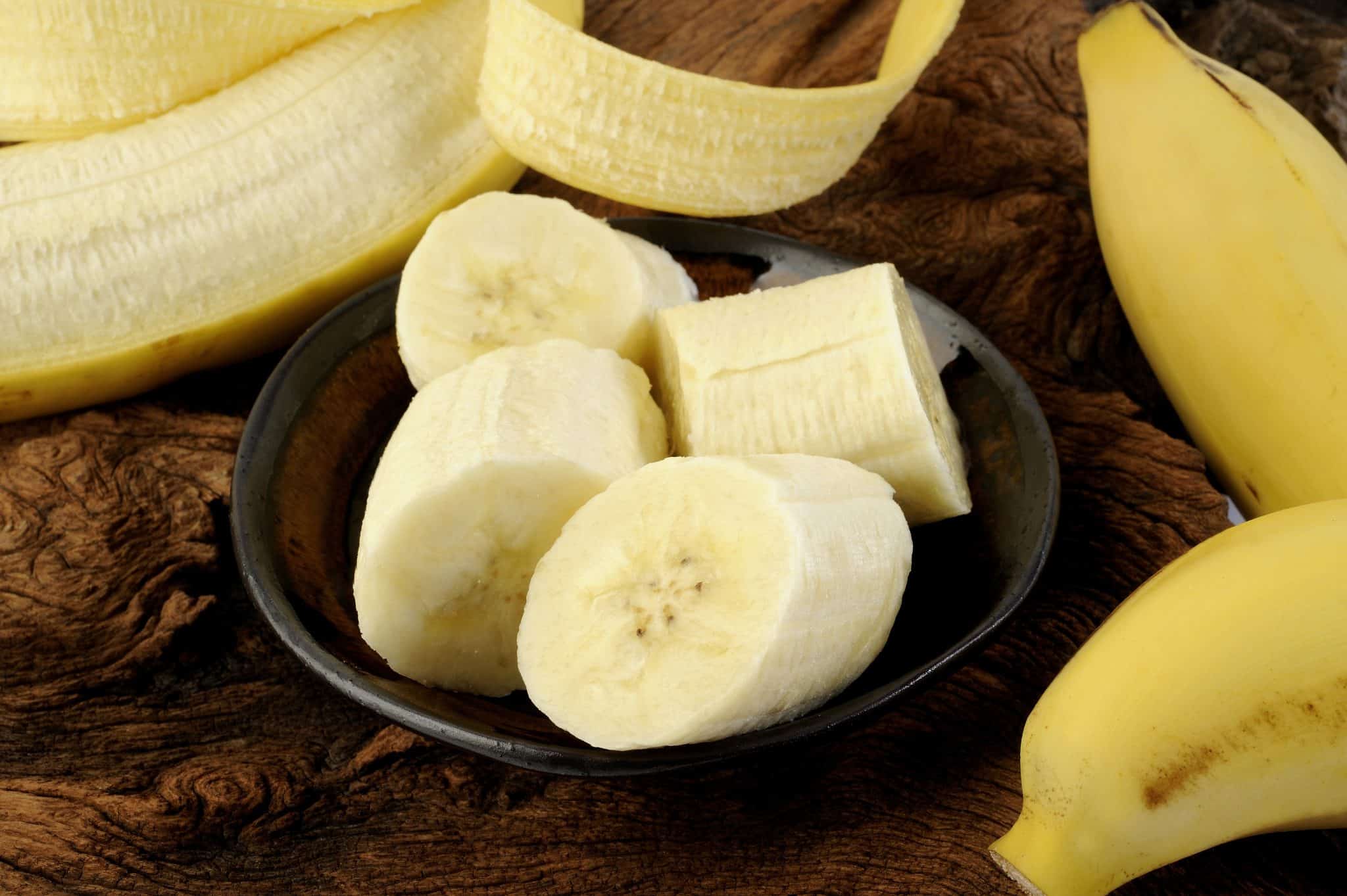 Bananas are a great source of potassium and dietary fiber. They are a smoothie staple because they give a wonderful texture and sweetness to any smoothie.
The banana provides creaminess and body to the smoothie. I like to use over ripe bananas for sweeter smoothies, but you can use less ripe bananas if you prefer a less sweet smoothie.
I use a frozen banana for the creamiest results.
Coconut Chunks or Shredded Coconut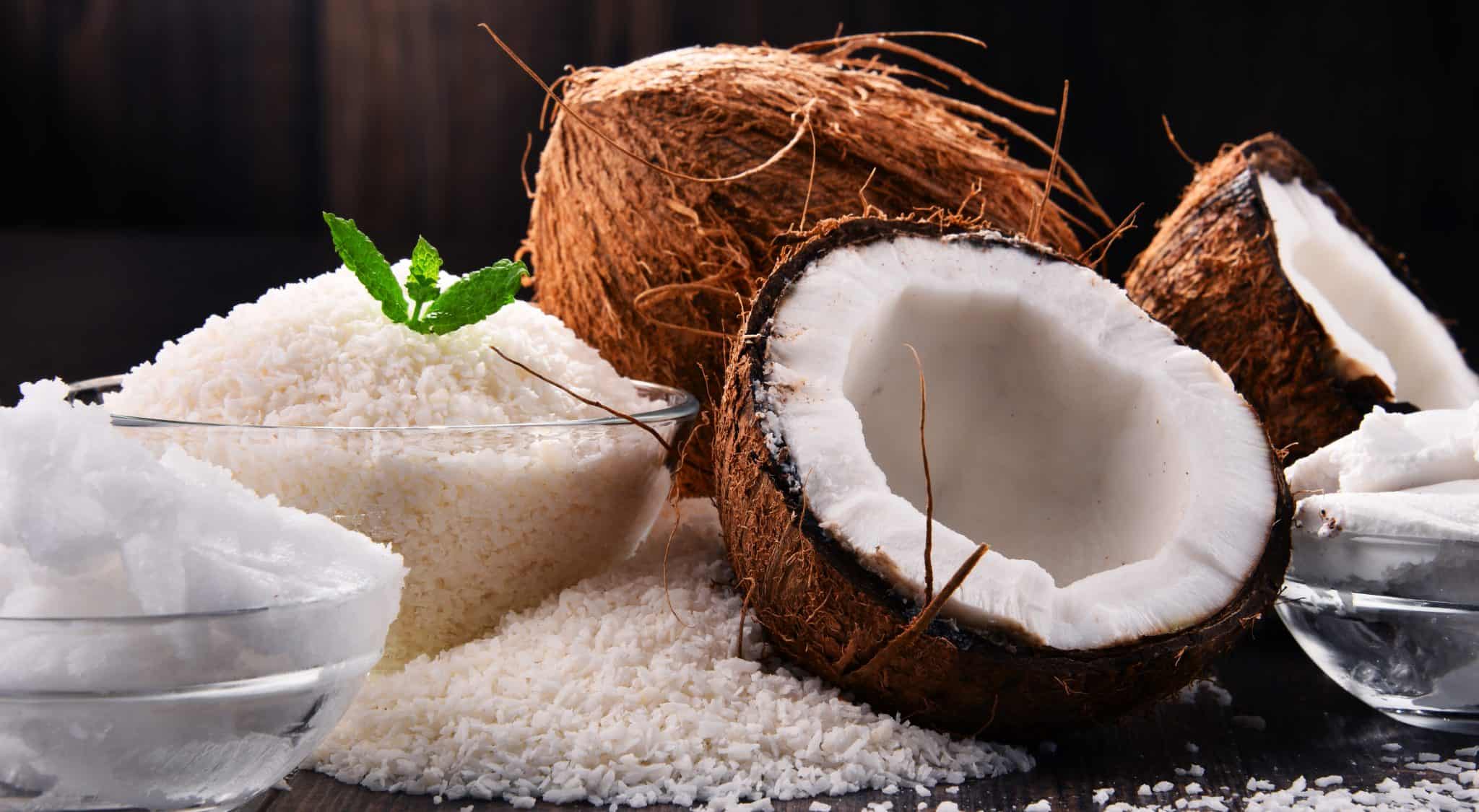 Coconut gives our smoothie a lovely coconut flavor. You can use fresh, frozen or dried coconut in this recipe.
If you're using fresh or frozen coconut, I recommend using chunks or shreds for the best flavor and texture.
I like to put some coconut flakes on top for garnish, too.
Coconut Milk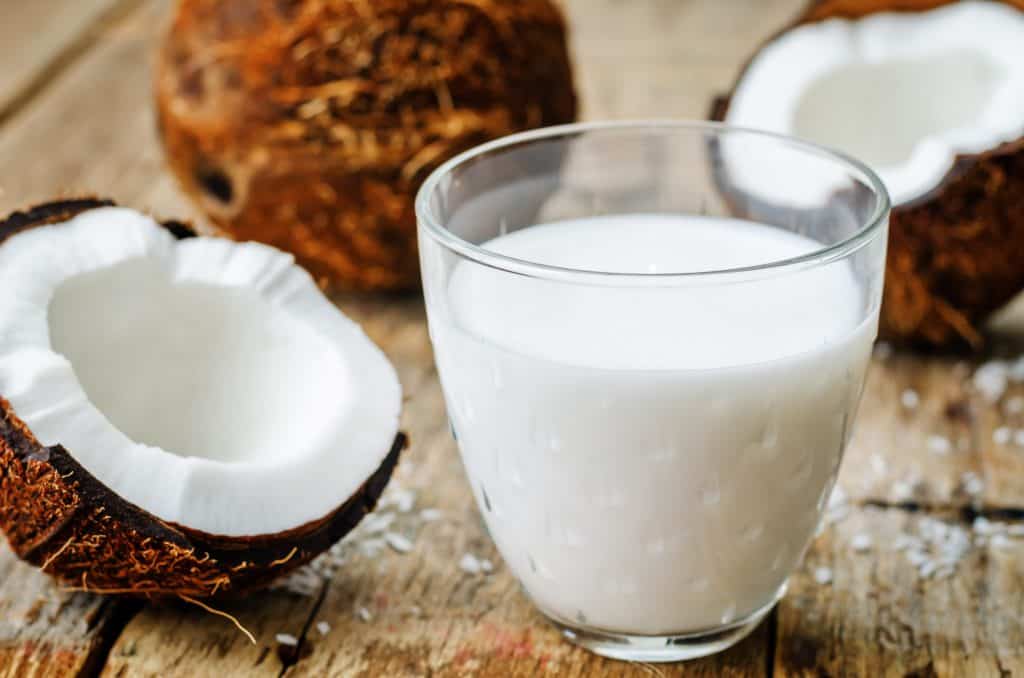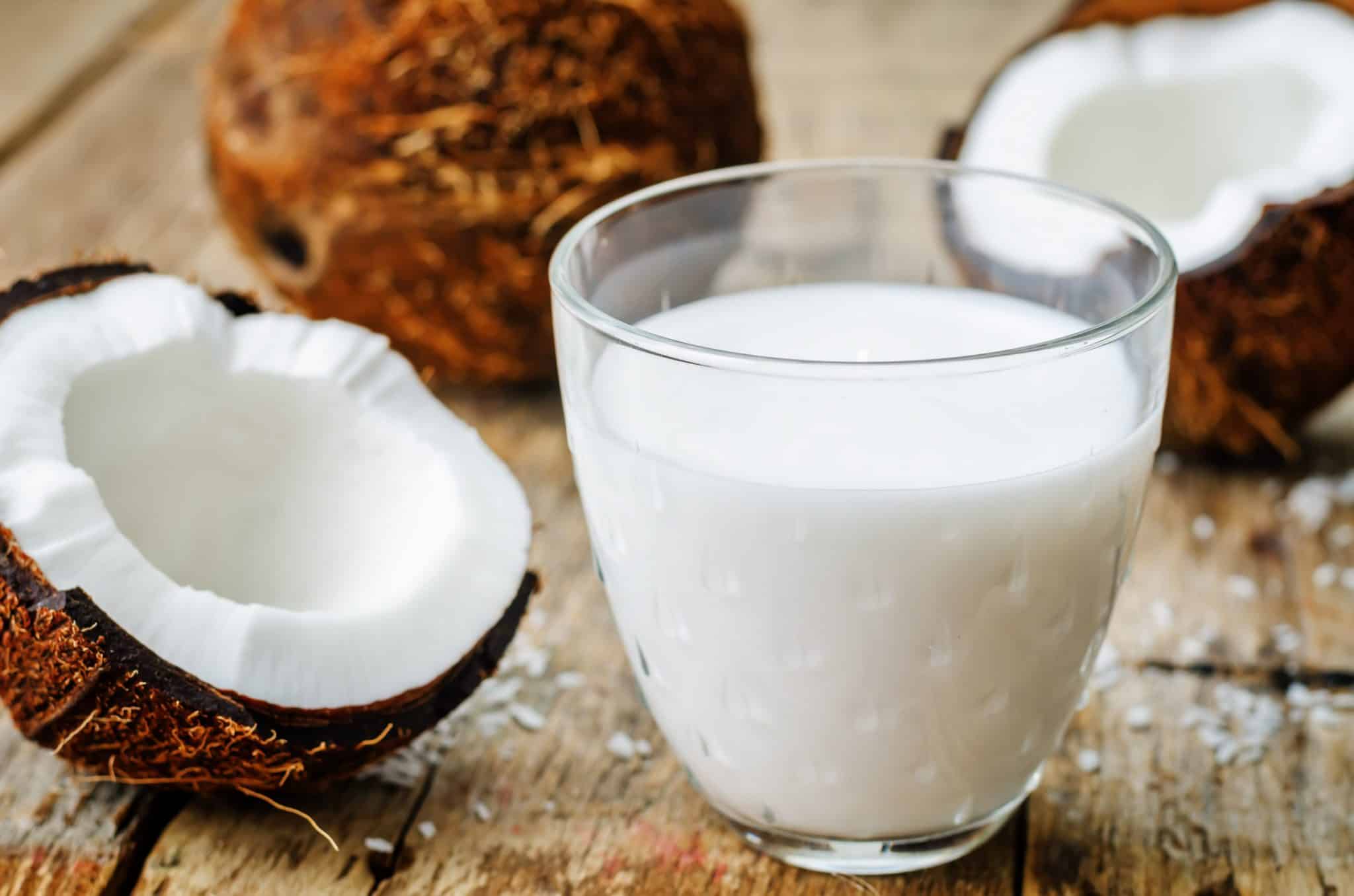 I like to use full-fat canned coconut milk in this recipe as it gives the smoothest and creamiest texture. You can use coconut milk from a carton if you prefer, but it will make for a thinner smoothie.
How to Make Our Strawberry Piña Colada Smoothie Recipe
This pina colada smoothie recipe is so easy to make! Simply add all of the ingredients into a blender and blend until smooth.
If you're using fresh pineapple and strawberries, I recommend adding a few ice cubes to the blender for a colder smoothie.
If your smoothie is too thick, add a little more coconut milk, coconut water or even pineapple juice until it reaches your desired consistency.
You'll Love These Other Healthy Smoothie Recipes
How to Customize This Strawberry Pineapple Smoothie Recipe
Make it protein packed: try adding a scoop of vanilla protein powder or Greek yogurt to this smoothie for extra protein. Coconut Greek yogurt works very well!
Booze it up: you can also add a splash of rum for a adults-only version!
Make it green: try adding a handful of spinach or kale to this smoothie for a nutrient boost. The pineapple and strawberry will mask any leafy green flavor.
Make it fruitier: get creative with your fruits and add in some other favorites like mango, papaya, or even kiwi! Frozen fruit always works very well in smoothies.
Make it a smoothie bowl: blend this smoothie until it's thick and creamy, then pour into a bowl and top with your favorite toppings.
Some great topping ideas include: shredded coconut, chopped pineapple, sliced strawberries, chia seeds or a dollop of whipped cream.
Add superfoods: try adding a scoop of acai powder, ground flaxseed or chia seeds to this smoothie for an extra nutritional punch.
Make it more filling: try adding a cup of cooked oats or quinoa to this smoothie for added staying power. This is especially great if you're using this as a meal replacement.
This strawberry piña colada smoothie is so delicious and refreshing! It's perfect for summer days or any time you need a little tropical escape.
Strawberry Colada Smoothie
Enjoy a taste of the tropics combined with strawberries in this easy smoothie recipe.
Ingredients
1

cup

pineapple chunks

(fresh, frozen or canned)

1

cup

strawberries

(fresh or frozen)

1

medium

frozen banana

1/2

cup

coconut chunks or flakes

1

cup

canned coconut milk
Instructions
Add all ingredients to blender.

Blend on high speed until smooth.
Final Thoughts on Our Strawberry Colada Smoothie Recipe
This strawberry piña colada smoothie is the perfect summertime treat! It's refreshing, flavorful and so easy to make.
With just a few simple ingredients, you can have a delicious and healthy smoothie in minutes.
Whether you're looking for a quick breakfast or snack, or something to cool you down on a hot day, this smoothie will hit the spot!
This smoothie is so delicious and healthy, you'll want to make it again and again! I hope you enjoy it as much as we do.
Happy Blending!
Amanda