Pineapple Raspberry Smoothie
Disclosure: This post may contain affiliate links, meaning I get a commission if you decide to make a purchase through my links, at no cost to you.
Tired of the same old smoothies? Looking for a healthy and delicious way to shake up your routine? Then look no further than this amazing pineapple raspberry smoothie!
Made with just a few simple ingredients, this smoothie is perfect for breakfast, a snack, or even as a meal replacement. So why not give it a try today?
Why We Love This Raspberry Pineapple Smoothie Recipe
Fruit smoothies are huge hits in our house, especially when they are made with frozen fruit. My boys enjoy the pineapple and raspberry combination, and we use oat milk for this recipe because not only is it delicious, but we have a dairy free son and we make most all smoothies dairy free.
We love to drink this as a breakfast smoothie, but we will also freeze any leftovers into smoothie pops, which are also huge hits!
I like that this smoothie is low calorie and can fit into my weight loss plan, too.
Ingredients In Our Pineapple Raspberry Smoothie Recipe
Pineapple
Pineapple is one of my favorite smoothie fruits because it adds natural sweetness to a smoothie without having to add a lot of extra sweetener. It's also a great source of vitamin C, bromelain and fiber.
You can use fresh, frozen, or canned pineapple in this recipe. When fresh pineapple is on sale and in season I'll use fresh, but most of the time we use frozen pineapple chunks in our smoothies because it's convenient and helps to give a creamier consistency.
Raspberry
Raspberries are another great smoothie fruit because they have a delicate sweetness that is perfect for adding to smoothies. Raspberries are also a good source of fiber, vitamin C, manganese and ellagitannins (which are thought to have cancer-preventing properties).
You can use fresh berries or frozen raspberries in this recipe. I like using frozen raspberries because they help to give the smoothie a thicker consistency, but fresh raspberries work great, too, and we do use them when they are in season.
Oat Milk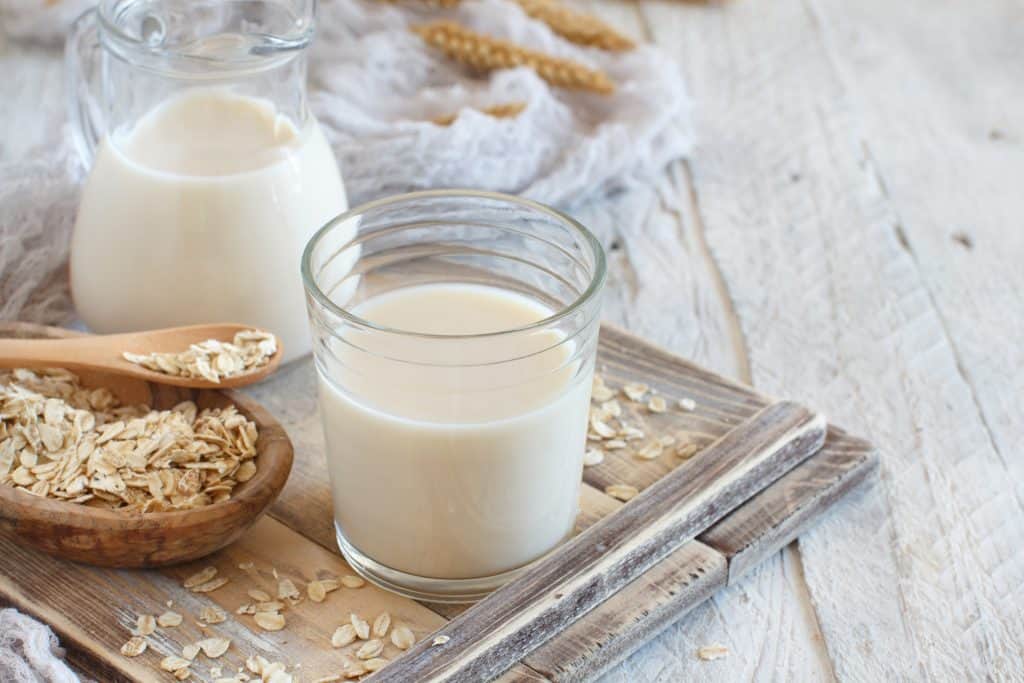 Oat milk is our favorite dairy free milk for smoothies! It's creamy and has a slightly sweet flavor that goes well with all kinds of fruit. Oat milk is also a good source of fiber, calcium and vitamins A and D.
You can find oat milk in the dairy section of most grocery stores or you can make your own at home. If you are looking for a nut free option, oat milk is a great choice. We prefer the plain extra creamy versions from Chobani and Planet Oat.
Oats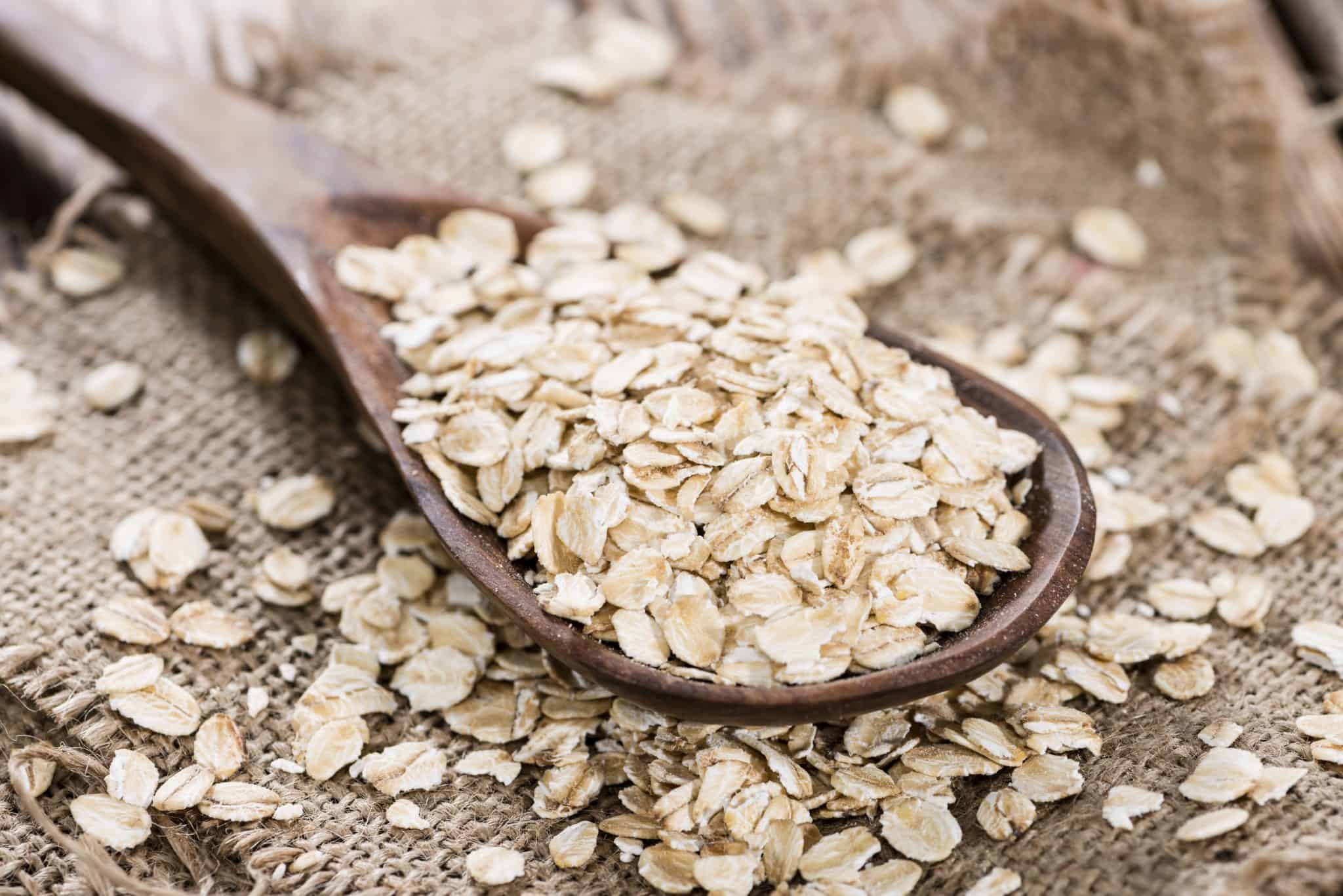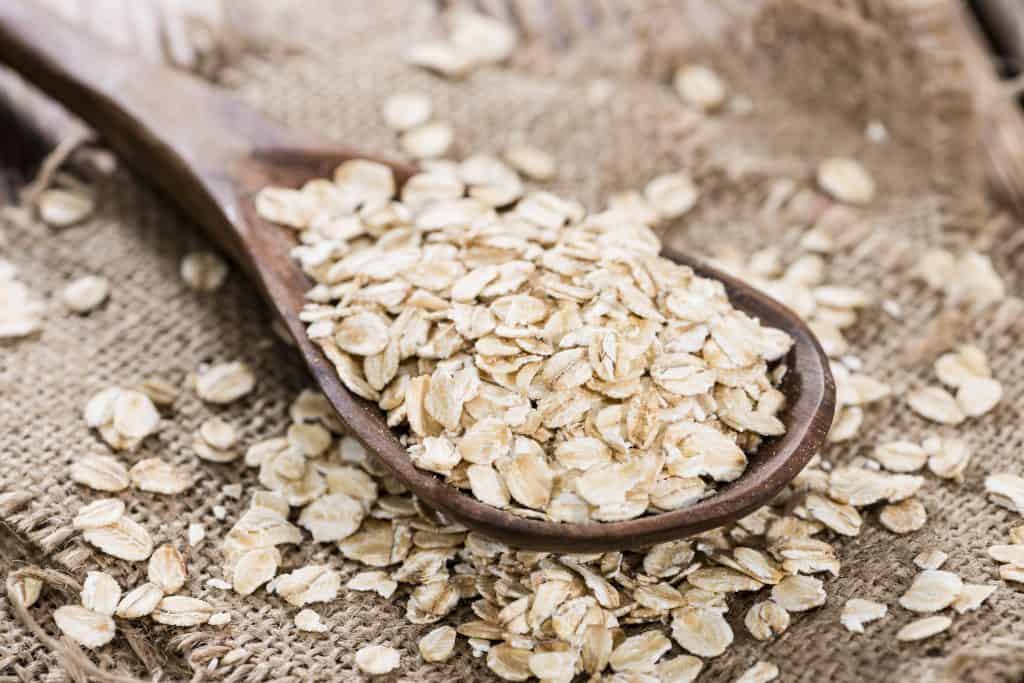 Oats are a great way to add some extra protein, fiber and healthy carbs to a smoothie. I like to add them to my smoothies when I'm using them as meal replacements or if we need a little something extra to tide us over until lunch.
You can use quick oats or old-fashioned oats in this recipe. If you are gluten free, be sure to use certified gluten free oats.
Ginger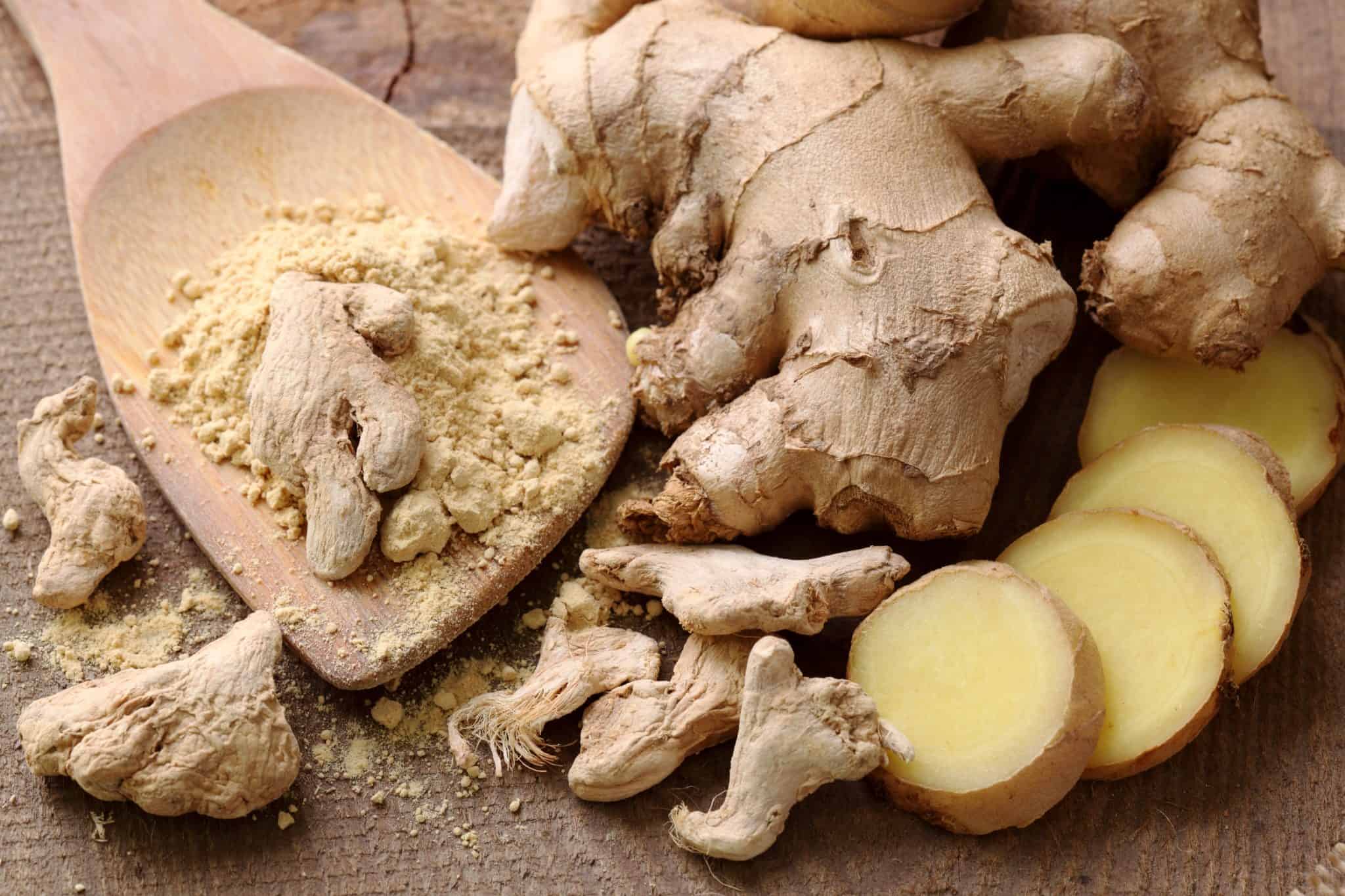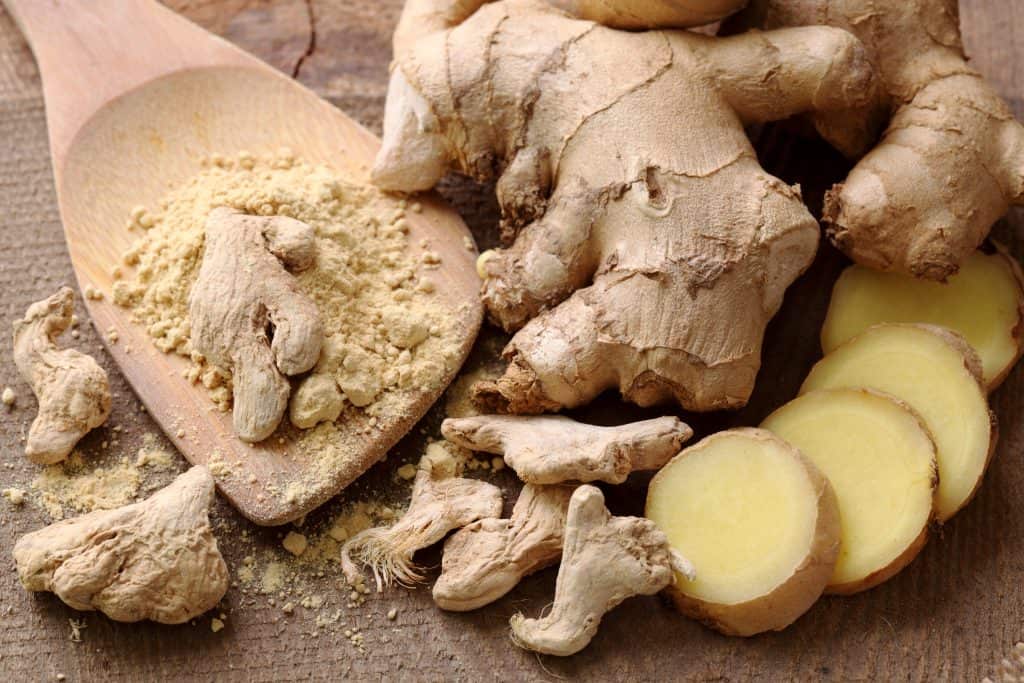 Ginger gives this smoothie a subtle spiciness that is perfect for summertime. Ginger is also a good source of fiber, vitamins A and C, manganese and magnesium.
You can find ginger in the spice aisle of most grocery stores for powdered ginger and in the produce section for fresh. I like to keep a piece of fresh ginger in the freezer so that I can grate it into smoothies as needed. Feel free to leave this out if you don't like ginger root.
Honey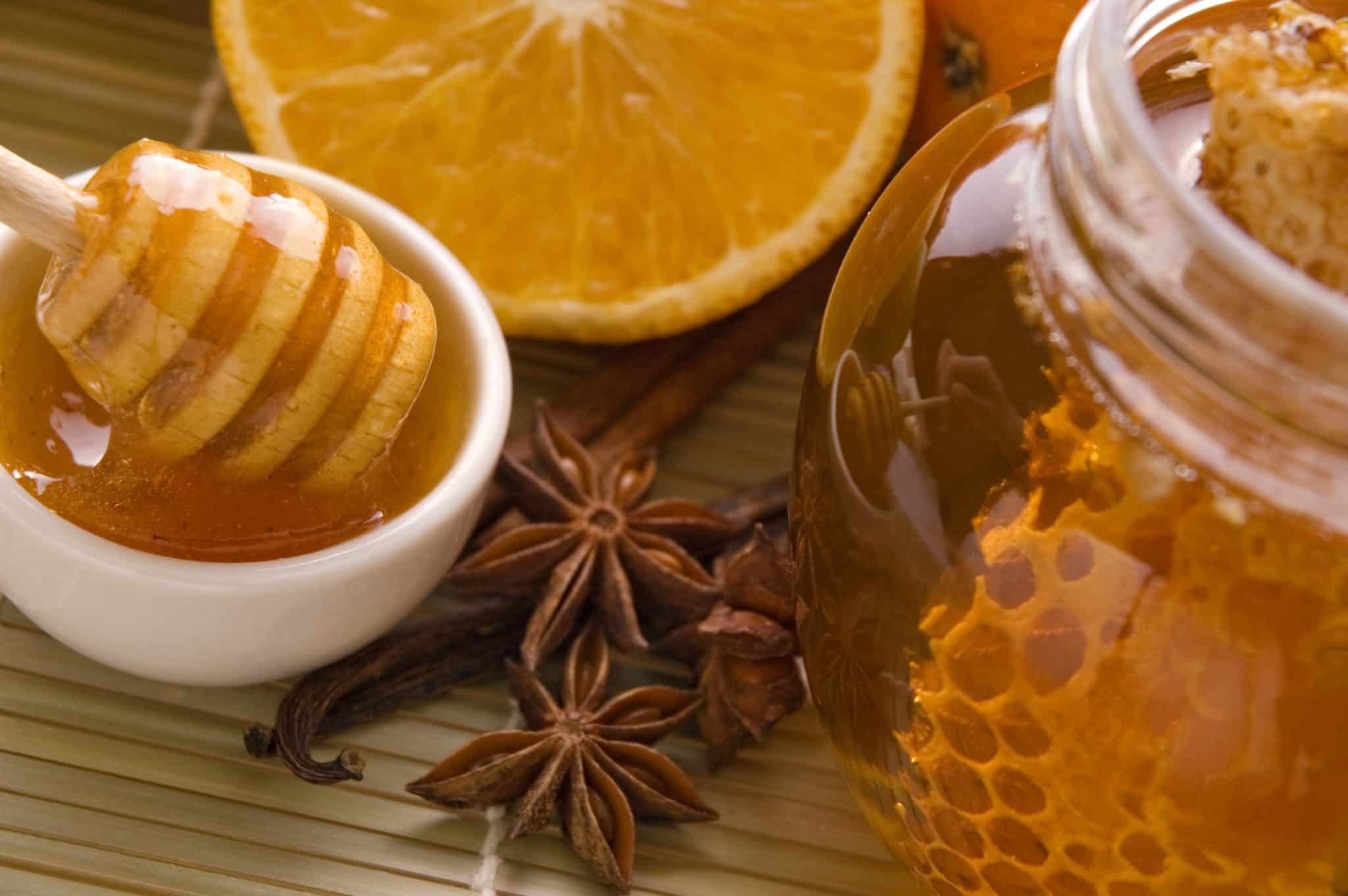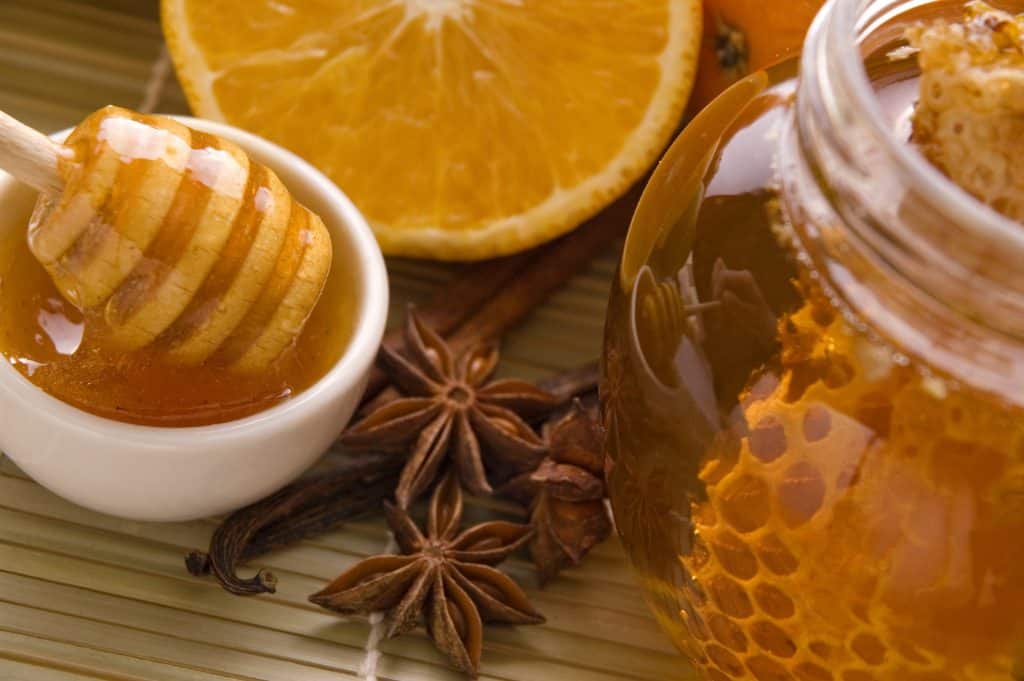 Honey is a great natural sweetener for smoothies and it's also a good source of antioxidants, enzymes and minerals.
You can find honey in the baking aisle of most grocery stores. If you are vegan, you can use agave nectar or another liquid sweetener in its place. You may find that you don't need any sweetner at all, which is usual for us.
We also use coconut flakes for our topping on this smoothie. Yum!
How To Make This Healthy Smoothie Recipe
This smoothie is so easy to make! Simply add all of the ingredients to a blender and blend until smooth.
If you find that the smoothie is too thick, add a little additional oat milk until it reaches the desired consistency.
I like to start with a little less liquid and see how well it blends before adding the full amount, but the amount in the recipe should give you a nice, thicker smoothie, especially if you are using frozen pineapple and frozen raspberries.
You'll Also Love These Other Fruit Smoothie Recipes
How to Customize This Easy Recipe
Make it green: Add a handful of spinach or other greens to this recipe for an extra nutrient boost. We love adding baby spinach or kale to most smoothie recipes.
Make it sweeter: If you find that the smoothie isn't sweet enough for your taste, add a little additional honey, maple syrup or agave nectar. You can also sweeten with fruit such as banana or mango.
Add superfoods: Chia seeds, ground flaxseed and hemp hearts are all great additions to smoothies. They will add some extra protein, fiber and healthy fats to the recipe. You can also add maca powder, supergreens powder or matcha.
Make it creamier: If you want a creamier smoothie, add a scoop of plain or vanilla yogurt, a frozen banana or some canned coconut milk.
Turn it into a pineapple raspberry smoothie bowl: Simply reduce the amount of liquid in the recipe until it reaches a thicker consistency. Top with your favorite toppings and enjoy with a spoon!
Make it protein-packed: Add a scoop of your favorite protein powder to this recipe. We love adding vanilla protein powder because it gives the smoothie a little extra sweetness and creaminess.
Change the liquid: Don't have oat milk or prefer another liquid? No problem! You can easily substitute almond milk, soy milk, coconut milk or any other milk you prefer. Water, pineapple juice, orange juice or coconut water can work as well.
Pineapple Raspberry Smoothie
Enjoy a delicious and filling smoothie with this easy recipe.
Ingredients
3/4

cup

pineapple chunks

(fresh, frozen or canned)

1 1/2

cups

raspberries

(fresh or frozen)

1/4

cup

oat milk

1

Tbsp

oats

1/2

inch

piece fresh ginger

(or 1/4 tsp ginger powder)

1

tsp

honey
Instructions
Add all ingredients to blender.

Blend on high speed until smooth, adding more oat milk if necessary.
Notes
The amount of oat milk you will need will depend upon if you are using fresh or frozen fruit and the quality of your blender.
Start with the recommended amount and adjust as needed.
Final Thoughts on Our Smoothie Recipe
This pineapple raspberry smoothie is made with just a few simple ingredients you probably already have on hand. It's a great meal replacement shake with the oats, especially if you choose to add a scoop of protein powder.
It's made from healthy, wholesome ingredients and can be part of a weight loss plan. This smoothie is also vegan and can be gluten free if you use certified gluten free oats.
If you are looking for a delicious and healthy smoothie recipe, give this one a try! We think you'll love it as much as we do.
Happy Blending!
Amanda