Avocado Banana Smoothie Benefits (with Recipe)
Disclosure: This post may contain affiliate links, meaning I get a commission if you decide to make a purchase through my links, at no cost to you.
If you're looking for a delicious and healthy way to start your day, look no further than an avocado banana smoothie! This drink is packed with nutrients that are essential for optimal health, including vitamins, minerals, antioxidants and healthy fats.
Plus, it's a great way to get your day started on the right foot – it will help to keep you feeling full until lunchtime. We also inclue a simple recipe for an avocado banana smoothie that you can try at home.
Health Benefits of Avocado
Avocados are high in vitamin C, E, K, B6, riboflavin, niacin, folate, pantothenic acid magnesium and potassium. Lutein, beta carotene and omega-3 fatty acids are also found in avocados. Avocados have a lot of good fat that can help someone feel fuller between meals.
Avocado is also great for heart health, helps prevent vision problems and osteoporosis, and is great for fetal health (so eat up Mamas!). It also has properties that can help prevent cancer, reduce depression risk and improve digestion.
If that's not enough, avocado is a natural detoxifier and has antimicrobial properties!
Read more about these and other health benefits of avocado here
Health Benefits of Banana
Bananas are high in nutrients, have been shown to improve blood sugar levels, help digestive health, aid weight loss and support heart health. They're also high in antioxidants and can make you feel fuller longer.
Bananas can also help with exercise recovery as well as improve kidney health.
Bananas are low in calories and are mostly water and carbs. They add a natural sweetness to smoothies that is unmatched by most other fruits.
Read more about these and other health benefits of bananas here
Why Have an Avocado and Banana Smoothie?
Avocado and banana smoothies are a great way to get all of the amazing health benefits that these two foods have to offer. Plus, you get the added nutrition of the other ingredients in your smoothie, in our case spinach, apple, lemon juice and almond milk!
They're also a quick and easy breakfast or snack option that you can easily take on the go. Simply throw all of the ingredients into a blender and blend until smooth.
If you're looking for an easy way to get a ton of nutrition in one easy-to-drink, delicious package, then an avocado banana smoothie is the way to go.
But Wait – I Don't Really Like Avocado!
I hear ya there! I'm also in the avocado avoidance camp and I can't stand it on toast, guacamole or, well, anything! BUT (and it's a big B U T), I really DO like avocado in my smoothies!
The taste hides really well in a smoothie and you can get all the health benefits of adding avocado without having to taste or eat it. You can drink it instead.
So, even if you don't really like avocado, I encourage you to try it in an avocado smoothie. The texture is great for adding a creaminess to your smoothie and the flavor melds so well. You won't even feel like you're consuming avocado.
Let's start out with an easy recipe that I personally love and use to get more healthy fat into my diet from avocado.
Ingredients in Our Avocado Banana Smoothie
Avocado
As we discussed, this adds a creamy texture and healthy fat to our smoothie, among all the other wonderful health benefits of this amazing fruit. (Yes, it's a fruit!)
I use half a fresh avocado in my recipe, but if you're unsure if you will like it, feel free to start with less. I started out with just halfing an avocado and using a third of a half (so a sixth? lol) Once I convinced myself this was fine, I slowly started adding more into my smoothies until I reached half. I then cover the other half and save it for later – either in the fridge or freezer.
Note that in the fridge it will oxidize a bit and turn brown, but it's still safe to eat and it doesn't affect the flavor (like the way an apple browns after you cut it).
Make sure you use a ripe avocado that's soft to the touch, or frozen avocado.
Banana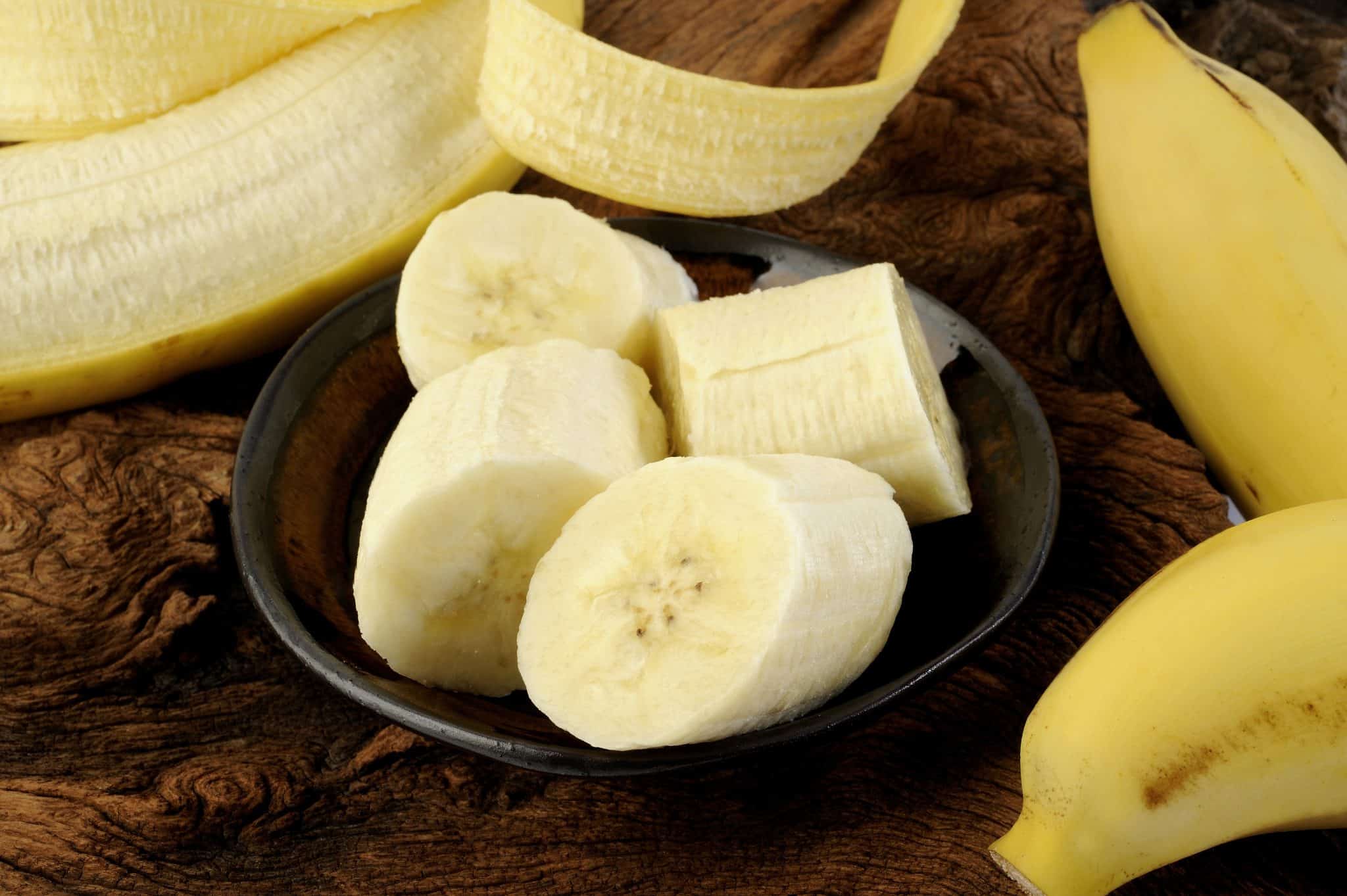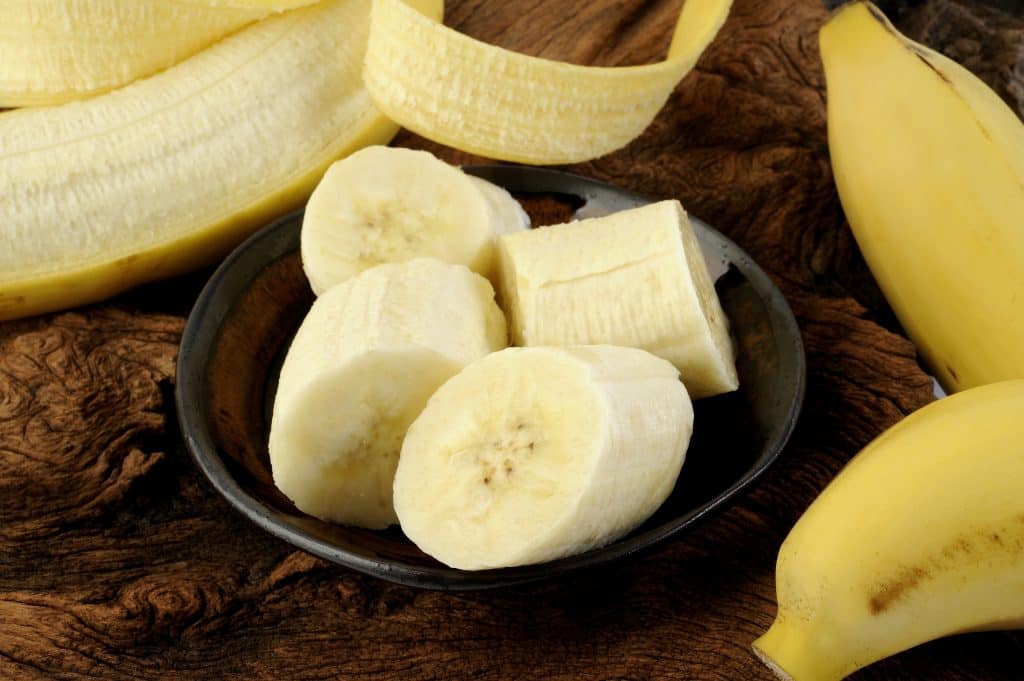 Bananas are a great source of dietary potassium, vitamin C, dietary fiber and vitamin B6. They can also help with blood sugar control. I like to use one banana in my avocado banana smoothie, but if you want it a little less sweet, feel free to start with half a banana and add more to taste.
I use a frozen banana for added creaminess.
If you don't like banana, try pineapple or mango instead. Frozen fruit will give the best texture.
Spinach
I love adding spinach into my smoothies! It's an easy way to add some extra greens into your diet and it has vitamins A and C, folic acid, iron, magnesium and calcium. Plus, it doesn't really affect the taste of the smoothie too much.
You can use either fresh or frozen spinach in this avocado banana smoothie recipe.
If you're new to green smoothies, just add a few leaves to begin with and work your way up. Spinach hides well and is the perfect green for newbies.
Lemon Juice
This adds some extra Vitamin C and flavor to the smoothie. Start with just a little and you can adjust the amount of lemon juice to taste.
It's best to use the juice of a fresh lemon as heat damages the vitamin C, but if all you have is bottled lemon juice that's okay to use, too.
Lime juice works well in this recipe, too.
Apple
Apples are a good source of dietary fiber, Vitamin C and a range of other antioxidants. I like to use green apples in my smoothies because they're less sweet, but you can use whatever type of apple you have on hand or prefer.
I usually keep Pink Lady apples on hand for fresh eating, so if that's what I have at the moment I will use it. It definitely makes the smoothie sweeter to use a sweet apple.
Vanilla Almond Milk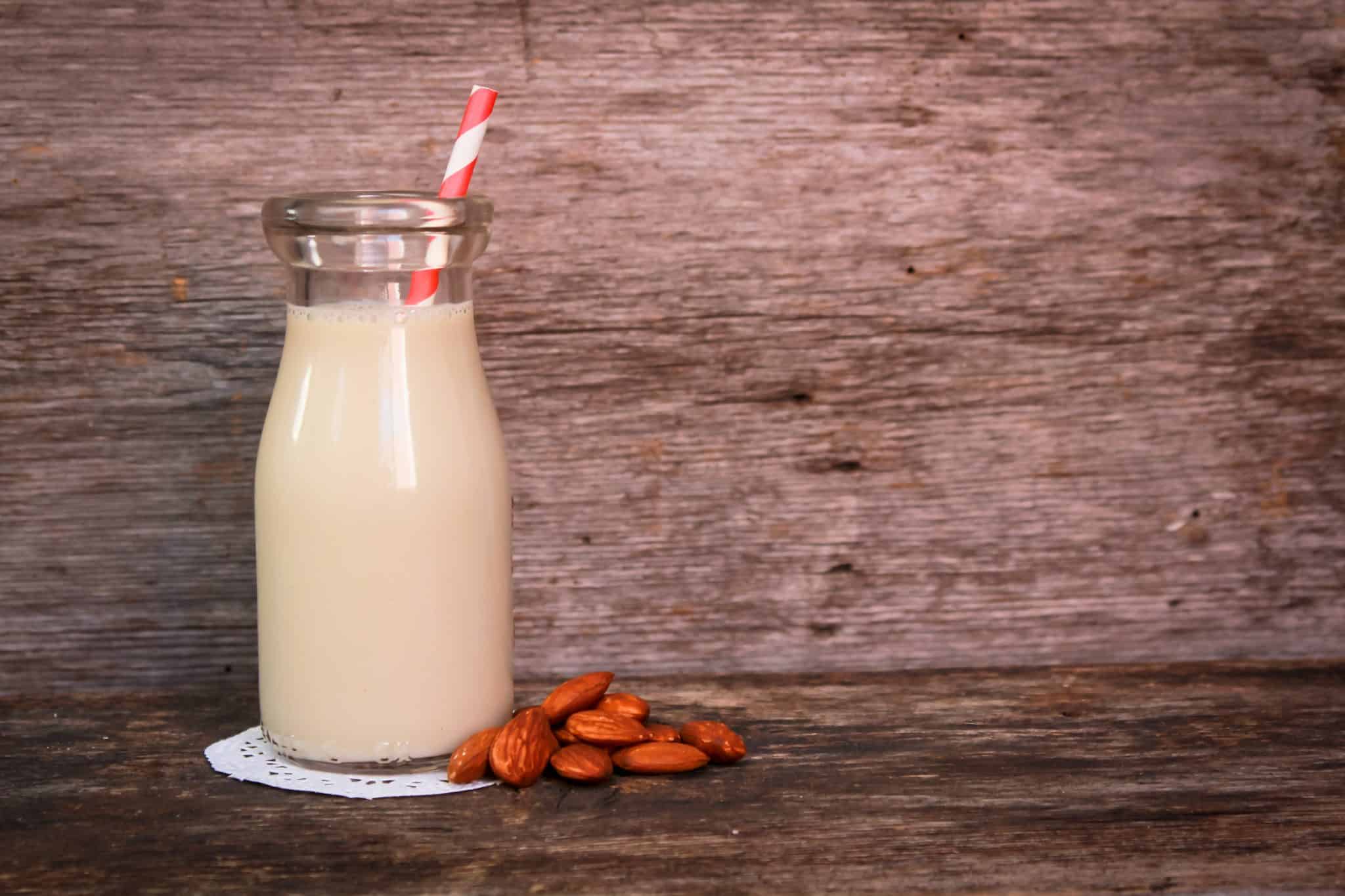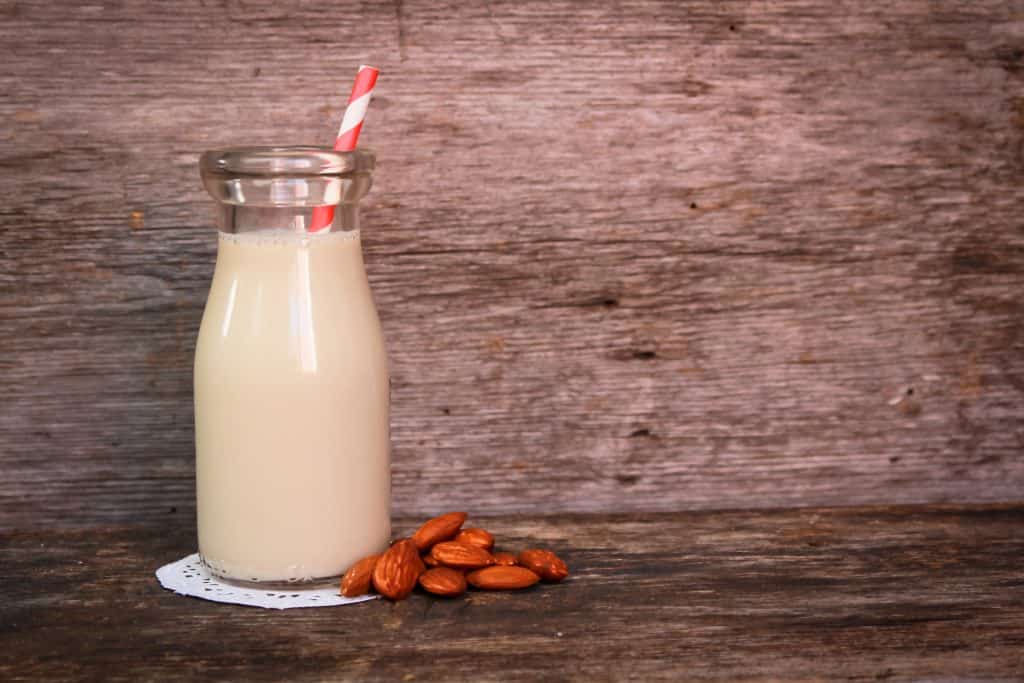 You can use any type of milk you prefer in this avocado banana smoothie recipe.
I love using almond milk because it's a non dairy milk that is low in calories and has a bit of sweetness to it, but feel free to use whatever type of milk you like or have on hand.
You do not have to use unsweetened vanilla milk, but it does add another flavor note to this dairy free smoothie. It adds a subtle vanilla flavor that's not overpowering. We also use vanilla oat milk.
Feel free to substitute unsweetened almond milk, coconut milk, soy milk or even dairy milk. If you'd prefer not to use a milk at all you can use water, coconut water or even orange juice. If you still want the vanilla flavor, try a tiny bit of vanilla extract or a vanilla protein powder, or you can use vanilla Greek yogurt and a bit of water.
You'll Love These Other Avocado Smoothies
How to Blend Our Banana Avocado Smoothie
I use a high powered blender like a Vitamix to make my smoothies, but you can use any type of blender you have. If you're using a standard blender, just be sure to chop up the ingredients into smaller pieces so it will blend more easily.
Add all the ingredients to your blender and blend on high speed until smooth.
Taste the smoothie and add more milk, lemon juice, spinach or apple if you'd like. I usually add a little more milk because I like my smoothies on the thinner side. But it's up to you!
If you would like your smoothie a little sweeter, feel free to add some honey, maple syrup or agave nectar to taste.
If you'd like some added protein try a tablespoon of nut butter such as almond butter or peanut butter, or even add chia seed to the avocado smoothie recipe.
Pour into glasses and enjoy. I love to sprinkle chia seeds on mine for some added texture.
Avocado Banana Smoothie
Enjoy all the health benefits of avocado and banana in this delicious smoothie.
Ingredients
1/2

avocado

(remove pit and skin)

1

medium

banana

(frozen)

1

cup

spinach

juice of 1/2 lemon

1/2

medium

apple

(cored)

1/2

cup

vanilla almond milk

(add more as needed)
Instructions
Add all ingredients to blender.
Final Thoughts About Avocado Banana Smoothie Benefits
This avocado banana smoothie is healthy, creamy and delicious! It's a great way to start your day or enjoy as a snack.
The avocado and banana make it nice and creamy while the spinach, apple and lemon juice add some vitamins and antioxidants. The almond milk (or milk of choice) helps to thin it out and make it easier to drink.
This smoothie is also pretty versatile. If you don't have fresh spinach, you can use frozen. And if you want it sweeter, you can add more banana or use a sweeter apple like a Red Delicious.
And let's not forget all the amazing health benefits you get from this food combination! Avocado, banana, spinach and apple all have wonderful health benefits – so what are you waiting for?
Happy Blending!
Amanda