Strawberry Kiwi Smoothie Without Yogurt
Disclosure: This post may contain affiliate links, meaning I get a commission if you decide to make a purchase through my links, at no cost to you.
As a busy mom always on the go, I've found that an easy smoothie is a great way to kickstart my day and keep my energy levels high. Not only is this strawberry kiwi smoothie without yogurt a delicious and refreshing drink, but it's also packed with vitamin C and other nutrients that help me stay healthy and active.
Creating healthy smoothie recipes has become a passion of mine, especially since I've been on my weight loss journey. I've shared over 100 smoothie recipes on this site, and I love experimenting with simple ingredients to create amazing smoothie recipes that my four young boys will love too.
This strawberry kiwi smoothie recipe is one of our favorites. It's made with fresh strawberries, ripe kiwi, a frozen banana, a splash of orange juice, a bit of coconut milk, and a touch of honey for sweetness. It's a perfect breakfast for busy mornings, a quick snack for the kids, or even a healthy dessert option.
The best part? It's an easy recipe that you can whip up in a high-speed blender in no time!
Why We Love This Strawberry Kiwi Smoothie Recipe
As a mom, I'm always looking for ways to incorporate healthy snacks into my family's diet, and this smoothie is just that. It's a healthy drink that's packed with fresh fruit, offering a good dose of vitamin C from the strawberries and kiwi fruit. The ripe banana adds a creamy texture that my boys can't get enough of, and the coconut milk gives it a tropical feel that we all enjoy.
Plus, it's an easy strawberry kiwi smoothie recipe that I can whip up in our high-speed blender in no time, which is a lifesaver on busy mornings.
Another reason we love this recipe is its versatility. The simple ingredients can be adjusted to our own preference. Sometimes, I add a spoonful of peanut butter for extra protein, or swap the coconut milk for unsweetened almond milk. I've even added a scoop of ice cream for a more indulgent treat on hot days.
The best part is seeing my boys enjoy this healthy fruit smoothie, knowing they're getting a nutritional boost with every sip. It's a great idea for a quick breakfast or a healthy snack, and it's become a favorite in our household.
We have a dairy free kiddo, so we usually skip smoothies made with Greek yogurt, plain yogurt or even vanilla yogurt due to his allergies. There are dairy-free yogurts, but he's not a huge fan, so we created this recipe without yogurt.
Ingredients in Our Healthy Smoothie Recipe
Each ingredient in our Strawberry Kiwi Bliss Smoothie was chosen not only for its flavor but also for its health benefits. Let's take a closer look at each one:
Fresh Strawberries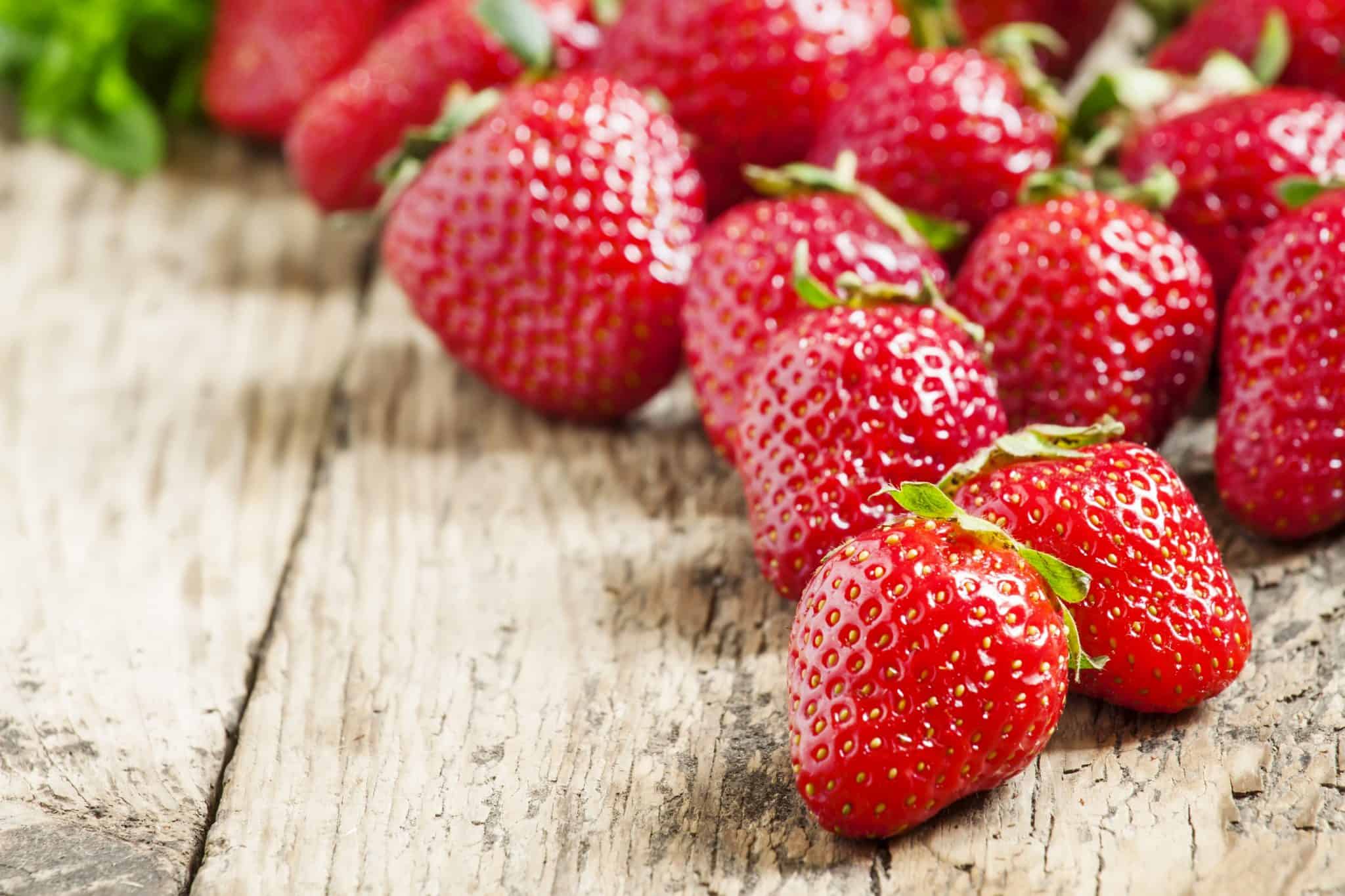 Health Benefits
Fresh strawberries are a great source of vitamin C, manganese, folate, and potassium. They are also rich in antioxidants and have anti-inflammatory effects, which can help protect the heart and increase blood flow.
Why We Chose It
We chose fresh strawberries for their sweet and slightly tart flavor, which pairs perfectly with the tropical taste of kiwi. Their vibrant red color also makes the smoothie visually appealing.
Ripe Kiwi
Health Benefits
Kiwi fruit is packed with vitamin C, vitamin K, vitamin E, and potassium. It's also full of antioxidants and fiber, which aids digestion and helps maintain a healthy gut.
Why We Chose It
We included ripe kiwi in our recipe for its unique, sweet-tart flavor that complements the strawberries beautifully. It also adds a tropical twist to the smoothie.
Frozen Banana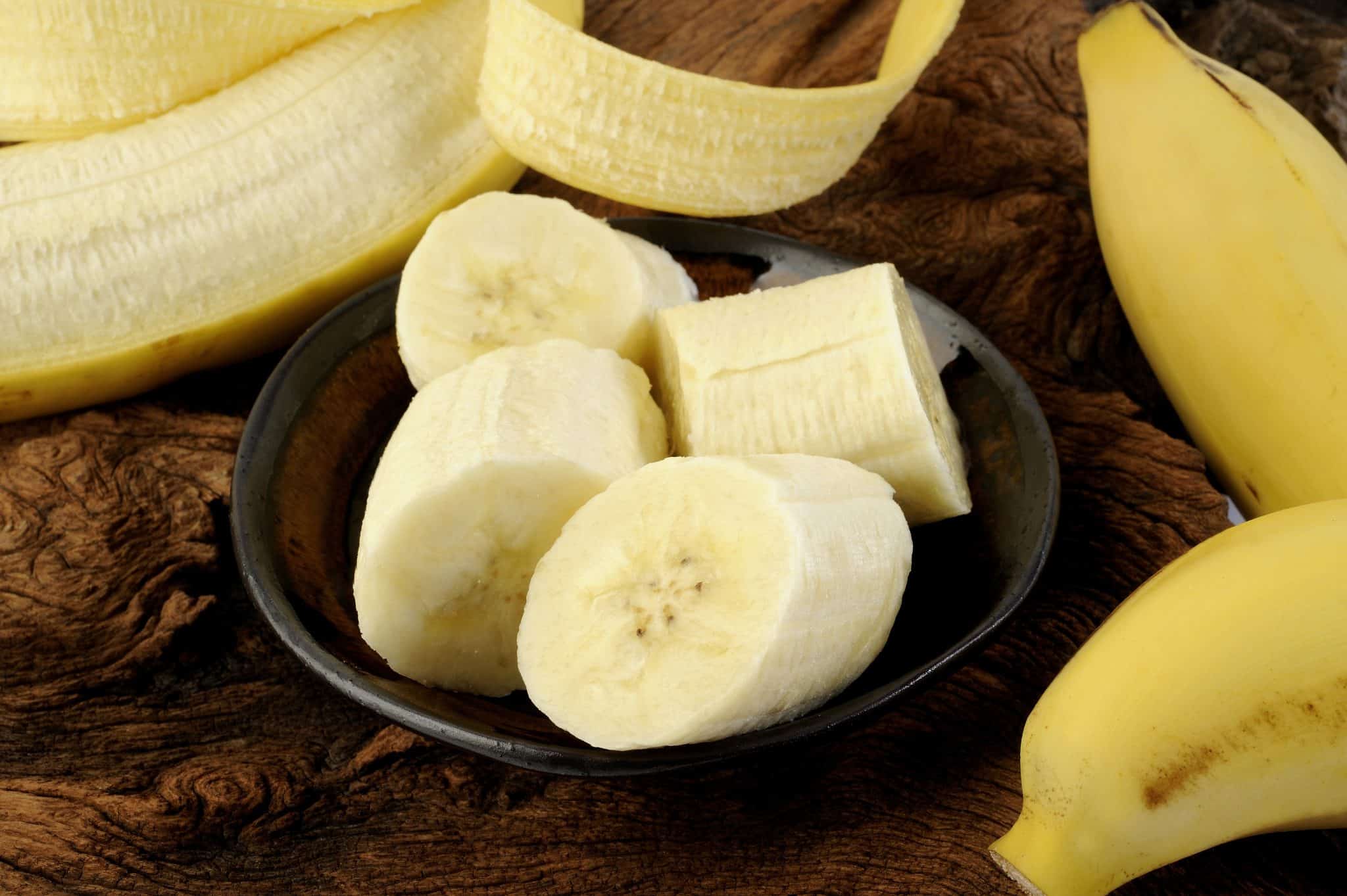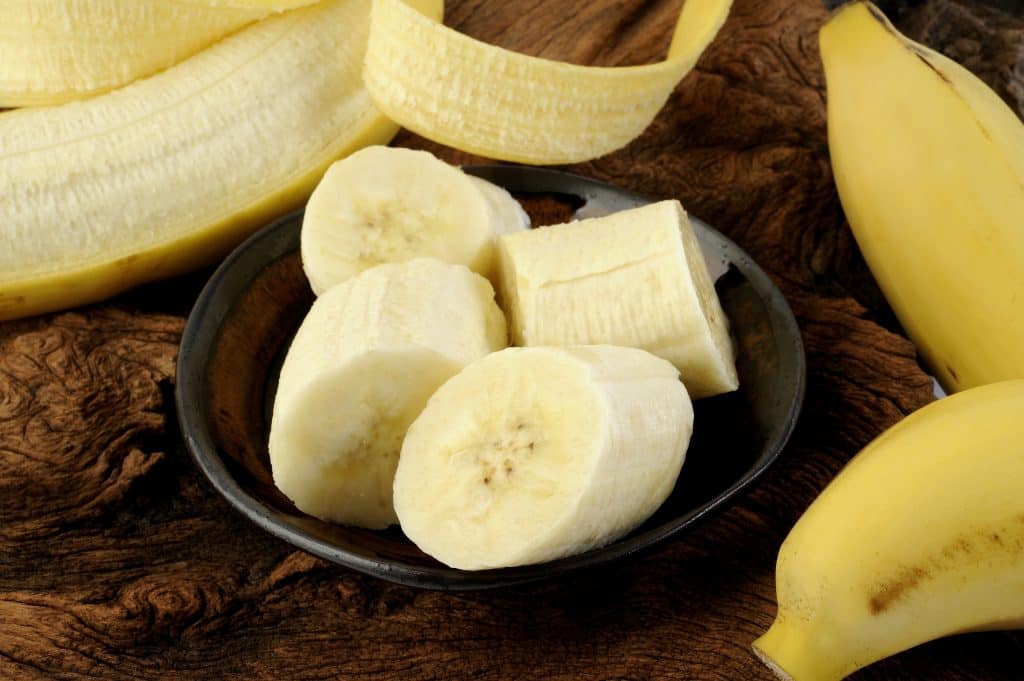 Health Benefits
Bananas are a good source of vitamin B6, vitamin C, and potassium. They also provide a significant amount of dietary fiber, which aids in digestion.
Why We Chose It
We used a frozen banana to give our smoothie a creamy texture without adding any dairy. The natural sweetness of the banana also eliminates the need for added sugars.
Freshly Squeezed Orange Juice
Health Benefits
Orange juice is an excellent source of vitamin C and folate. It also contains antioxidants that help fight inflammation and boost immunity.
Why We Chose It
We chose freshly squeezed orange juice to add a bit of tanginess to the smoothie and to enhance the fruity flavor. It also adds extra liquid to help blend the ingredients smoothly.
Coconut Milk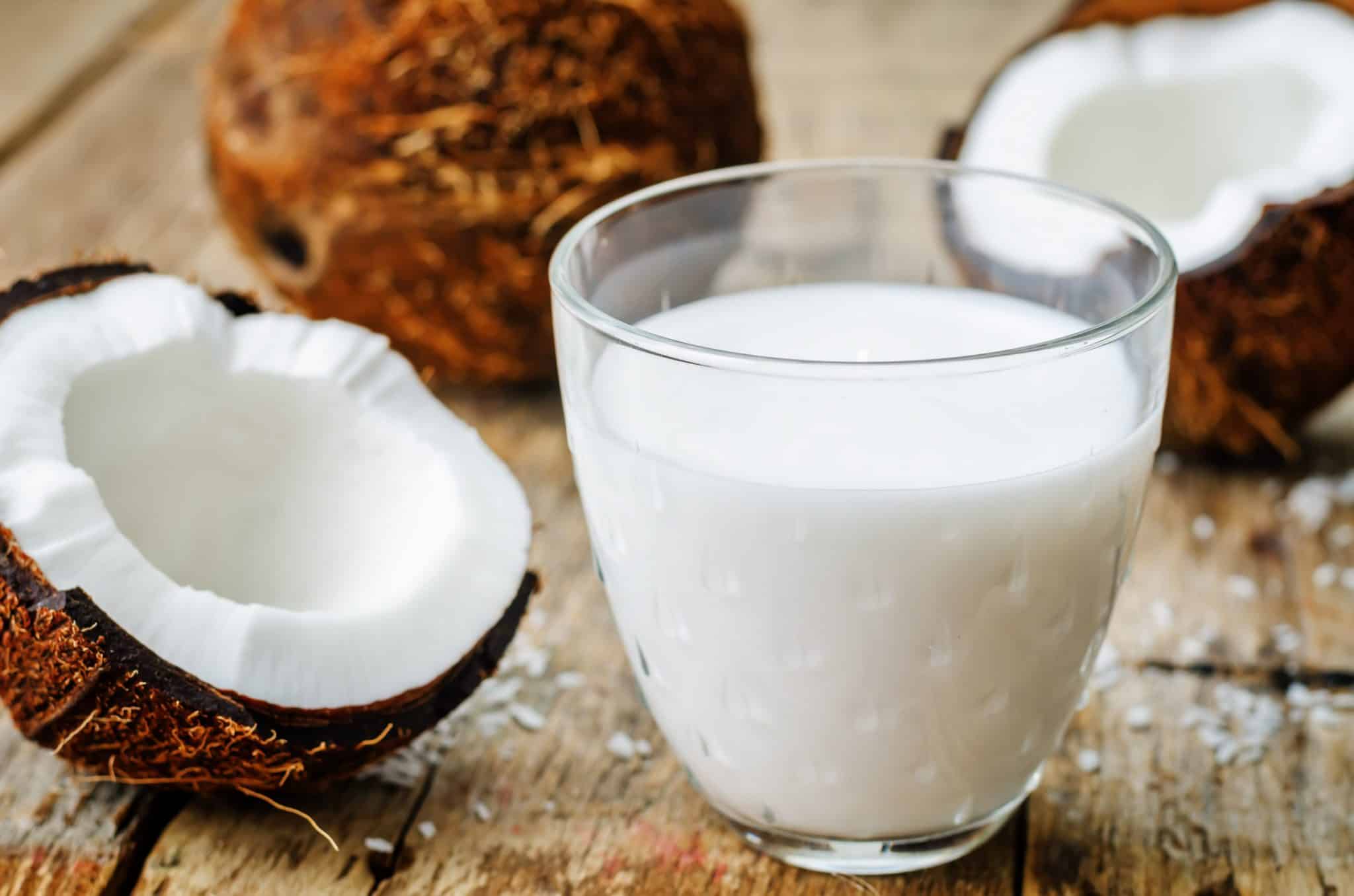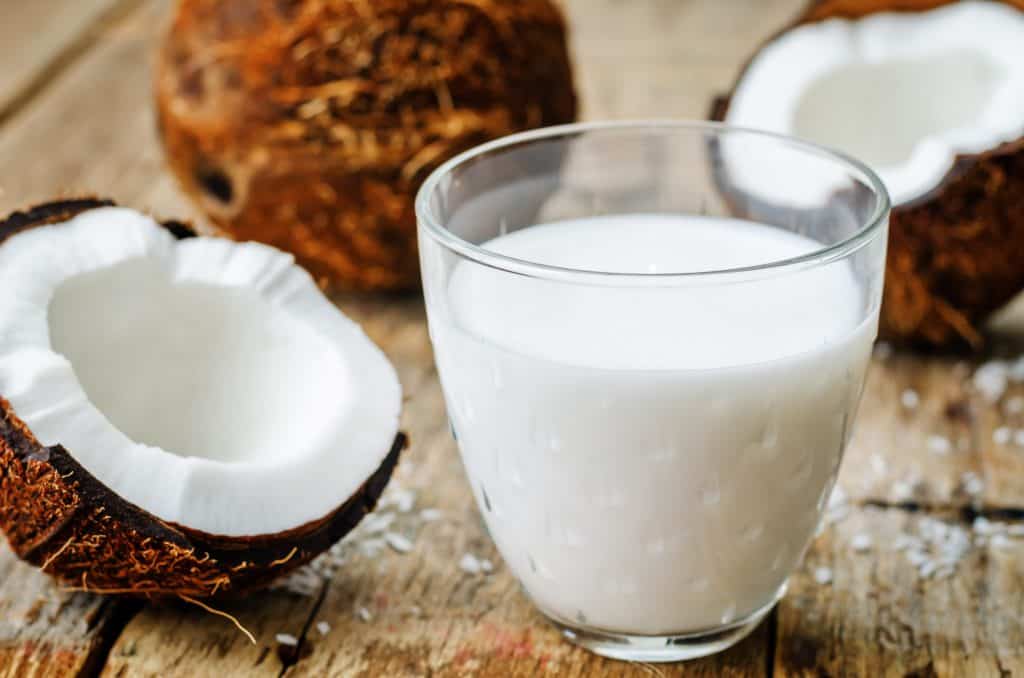 Health Benefits
Coconut milk is rich in healthy fats that can boost fat burning and provide your body and brain with quick energy. It's also a good source of several vitamins and minerals, including vitamin C, folate, and iron.
Why We Chose It
We included coconut milk for its creamy texture and slightly sweet, nutty flavor. It also gives our smoothie a tropical feel.
Honey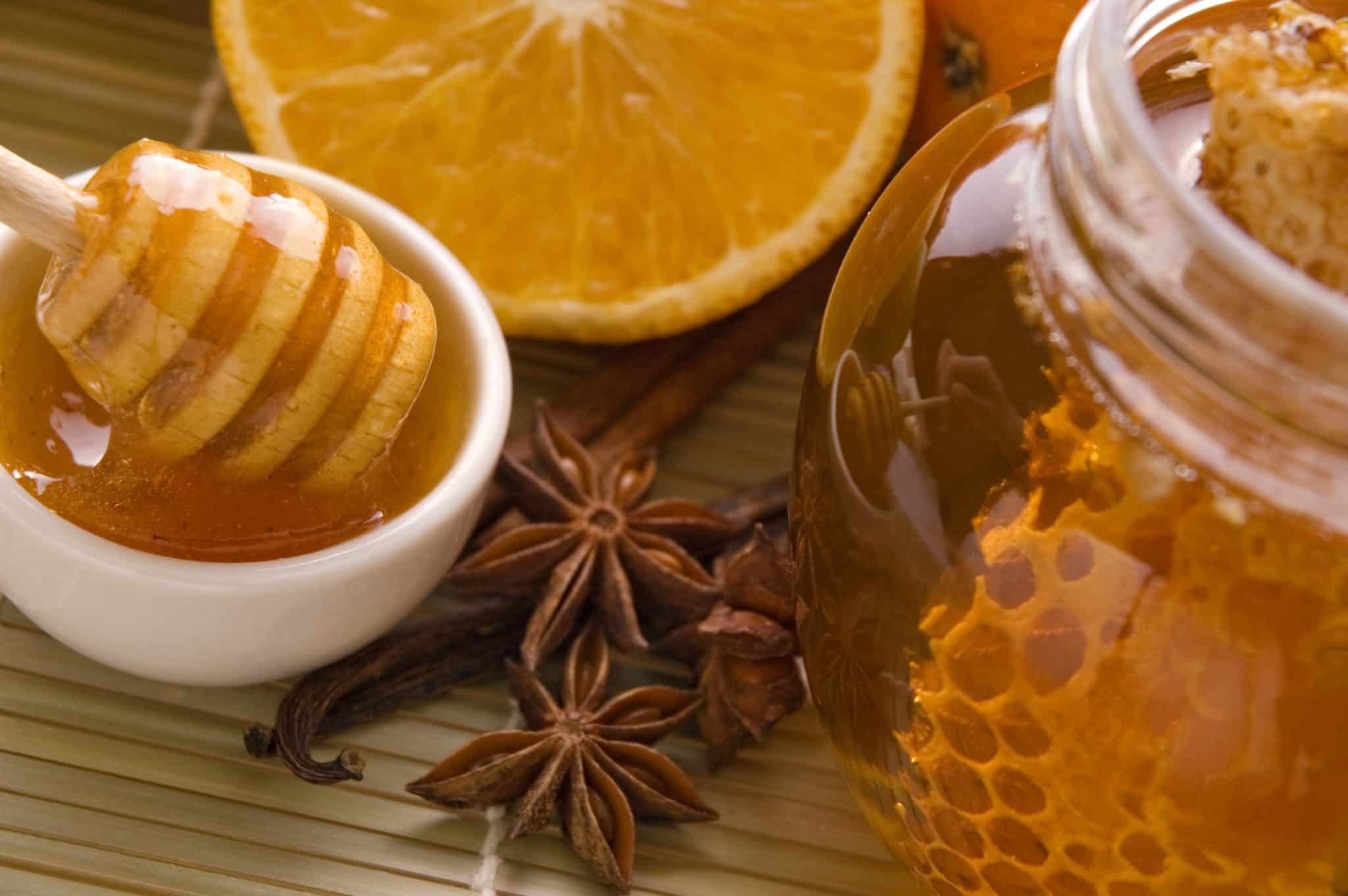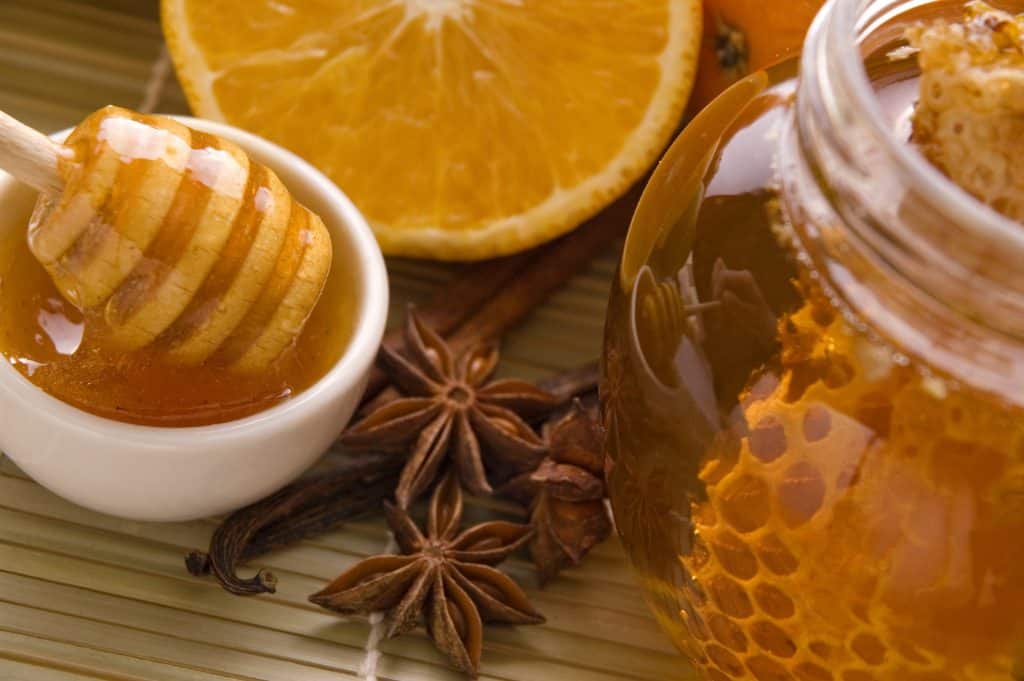 Health Benefits
Honey is a natural sweetener that contains antioxidants, which can help to boost your immune system and fight inflammation.
Why We Chose It
We chose honey as a natural sweetener to enhance the sweetness of the fruits in our smoothie. It adds a touch of floral sweetness that complements the flavors of the strawberries and kiwi.
You'll Also Love These Other Strawberry Smoothie Recipes
How to Customize This Easy Smoothie Recipe
One of the best parts about making smoothies is the ability to customize them to your liking. Here are some ways you can tweak our kiwi strawberry smoothie recipe:
Swap the Sweetener: While we used honey in our recipe, you can substitute it with other natural sweeteners like agave syrup or maple syrup for a different flavor profile.
Add More Fruits: Feel free to add more fruits like ripe bananas or fresh berries for extra flavor and nutritional value. You can also try adding tropical fruit like pineapple or mango for a tropical twist.
Switch Out Fruit: Out of kiwi? Make it a simple strawberry banana smoothie instead, or swap out fresh kiwi for mango. The choices are endless.
Use Different Liquids: If you want to change up the flavor, you can replace the coconut milk with coconut water, regular milk, or any kind of non-dairy milk you prefer.
Add Superfoods: Boost the nutritional value of your smoothie by adding superfoods like chia seeds, flax seed, or hemp seeds. These can add extra fiber, protein, and omega-3 fatty acids to your smoothie.
Add Protein: If you're looking for a post-workout snack or a more filling breakfast, consider adding a scoop of your favorite protein powder.
Change the Texture: If you prefer a thicker smoothie, add more frozen strawberries or use ice cube trays to freeze the orange juice before blending. For a thinner smoothie, simply add more liquid.
Add Greens: For an extra health boost, add a handful of spinach or kale to make a green smoothie. Don't worry, you won't taste the greens!
Garnish: Top your smoothie with a few mint leaves or a sprinkle of chia seeds for a beautiful presentation.
Remember, the key to an amazing smoothie recipe is a powerful blender that can blend all the ingredients to a luscious, creamy drink. Also, always taste your smoothie before pouring it into your favorite glasses. This way, you can adjust the flavors to your desired consistency and sweetness. Enjoy your customized healthy strawberry kiwi smoothie today, or store it in the fridge for a quick and easy breakfast the next day!
Strawberry Kiwi Smoothie (No Yogurt)
Enjoy a delicious fruit smoothie with our easy recipe
Ingredients
1

cup

fresh strawberries

(3/4 cup if using frozen)

2

ripe kiwi

(peeled)

1

small

frozen banana

1/2

cup

orange juice

1/2

cup

coconut milk

1

Tbsp

honey
Instructions
Add all ingredients to blender.

Blend on high speed until smooth.
Notes
If using frozen berries, you might have to add more liquid.  Blend first and adjust.  Enjoy!
Final Thoughts on Our Strawberry Kiwi Smoothie Without Yogurt
Our kiwi berry smoothie is more than just a healthy breakfast option. It's a celebration of ripe fruit flavors, a testament to the power of a high-speed blender, and a perfect smoothie recipe that's both nourishing and delicious. The fresh banana, strawberries, and kiwi come together to create a luscious smoothie with a vibrant strawberry flavor that's hard to resist.
This recipe is a good idea for anyone looking for a dairy-free smoothie option. It's also the best option for using up leftover strawberries or ripe fruit you have on hand. Plus, it's an easy way to get a dose of vitamin D and other essential nutrients first thing in the morning or any time of the day.
We've also provided some ideas for customizing this recipe to your liking. Whether you choose to add ice cubes for a chilled treat, switch up the kind of milk, or serve it at room temperature, this recipe is versatile enough to suit your preferences.
We hope you enjoy making this Strawberry Kiwi Smoothie as much as we do.
Happy Blending!
Amanda