Easy Strawberry Smoothie for Weight Loss
Disclosure: This post may contain affiliate links, meaning I get a commission if you decide to make a purchase through my links, at no cost to you.
Welcome to the next recipe in our weight loss smoothie journey! Today, we're sharing a delicious and refreshing strawberry smoothie for weight loss that's perfect for breakfast or as an afternoon snack.
This classic smoothie recipe is packed with essential nutrients, vitamins, and powerful antioxidants, making it a great addition to your weight loss goals. Not only does it taste fantastic, but it's also a great way to curb those unhealthy snack cravings.
Our simple ingredients include frozen strawberries, a tasty alternative to fresh strawberries or mixed berries, low-fat coconut milk as your milk of choice (though you can also opt for dairy milk, almond milk, oat milk, or unsweetened almond milk), raw honey as a natural sweetener, lime juice for a zesty kick, and a scoop of vanilla protein powder for that extra protein boost.
You can even customize this healthy strawberry smoothie recipe further by using greek yogurt or plain yogurt, incorporating a frozen banana or mixed fruit, and even adding a touch of maple syrup or agave nectar for additional sweetness.
This fruit smoothie recipe can easily be whipped up in a high-speed or high-powered blender, ensuring that your frozen fruit is perfectly combined with the other ingredients. Don't forget to throw in some ice cubes to achieve the perfect consistency! For an extra health kick, you can also toss in some hemp seeds, flax seeds, or almond butter for added fiber and nutrition.
With this strawberry banana smoothie recipe in your arsenal, your late summer shopping list is sure to include these healthy ingredients. And don't worry about having leftover smoothie—simply store it in the fridge for a quick and easy meal replacement smoothie later on. With a healthy dose of Vitamin C, vitamin B6, and fiber, you'll be well on your way to achieving your weight loss and health goals in no time!
Check Out These Other Weight Loss Smoothie Recipes
(Don't worry, we'll save this recipe for you!)
Why We Love This Healthy Smoothie Recipe
As a mom on a mission to lose weight while still providing my kids with healthy, nutrient-dense food, I've found that this strawberry smoothie for weight loss is the perfect solution! Not only is it delicious and satisfying, but it's also packed with essential nutrients, vitamins, and powerful antioxidants that benefit both me and my little ones.
One of the reasons I love this healthy smoothie recipe is its versatility. With a variety of milk options, such as coconut milk, dairy milk, almond milk, or oat milk, I can easily cater to my family's preferences and dietary needs. One of our sons has a dairy allergy, so you'll find mostly dairy-free recipes on this site, but occasionally we will use yogurt or dairy milk as the rest of us can have dairy.
The natural sweetness of the frozen strawberries and raw honey means that I can indulge guilt-free while still satisfying my kids' taste buds.
In addition, this strawberry smoothie recipe is a fantastic way to sneak in extra protein and fiber for my kids. By adding a scoop of vanilla protein powder or some hemp or flax seeds, I can ensure they're getting essential nutrients while enjoying a tasty treat. Plus, the Vitamin C and vitamin B6 in the strawberries help support their immune systems, making this smoothie a great choice for busy mornings.
Not only does this healthy strawberry smoothie make a fantastic breakfast option, but it also works as a nutritious afternoon snack. It's the perfect way to curb those unhealthy cravings while providing my family with a refreshing and satisfying treat. By introducing this healthy smoothie recipe into our routine, I'm confident that we're taking a step in the right direction towards achieving my weight loss goals and promoting a healthier lifestyle for the entire family.
---
Ingredients in Our Strawberry Smoothie Recipe
Frozen Strawberries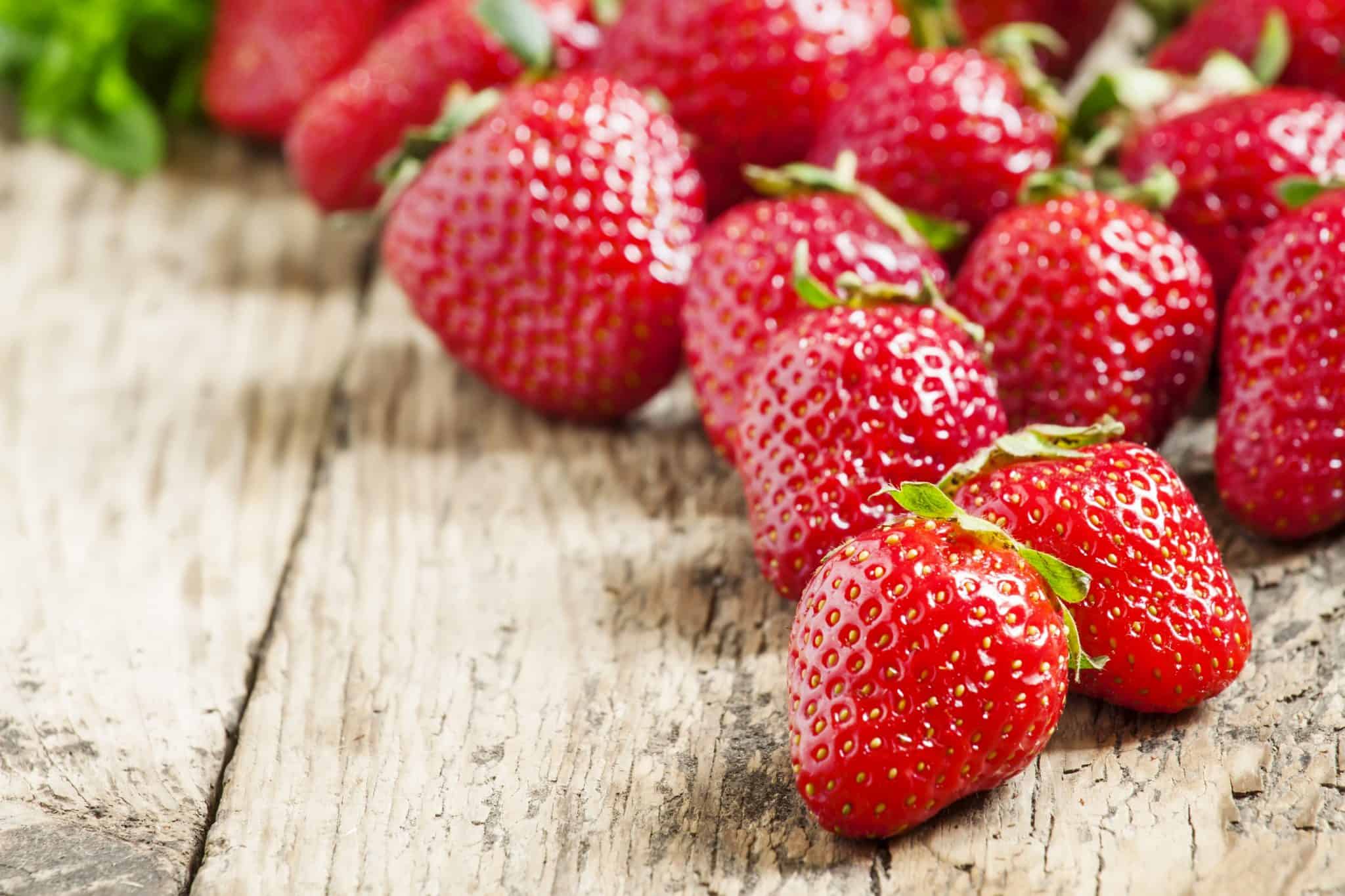 Frozen strawberries are the star of this smoothie recipe, and for good reason! Not only do they add a delightful, natural sweetness, but they also provide a wealth of health benefits. Strawberries are packed with Vitamin C, essential for a healthy immune system, and vitamin B6, which supports energy production. By using frozen strawberries instead of fresh ones, we also give the smoothie a thicker, creamier texture without needing to add extra ice cubes.
If you choose to use fresh strawberries you can definitely do that, but to get the same texture you will need to add some ice, or you can use a frozen banana for a strawberry banana smoothie.
---
Coconut Milk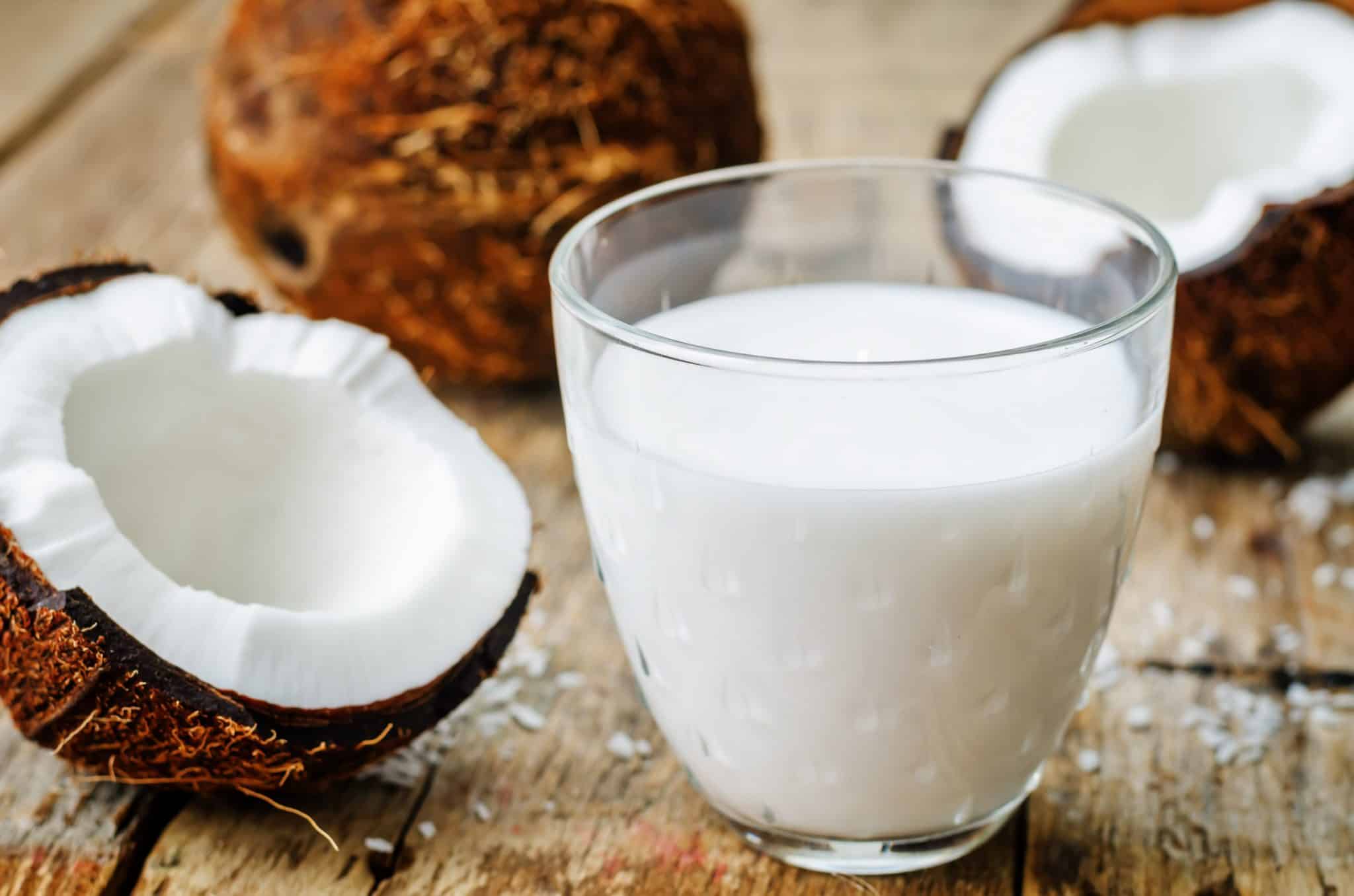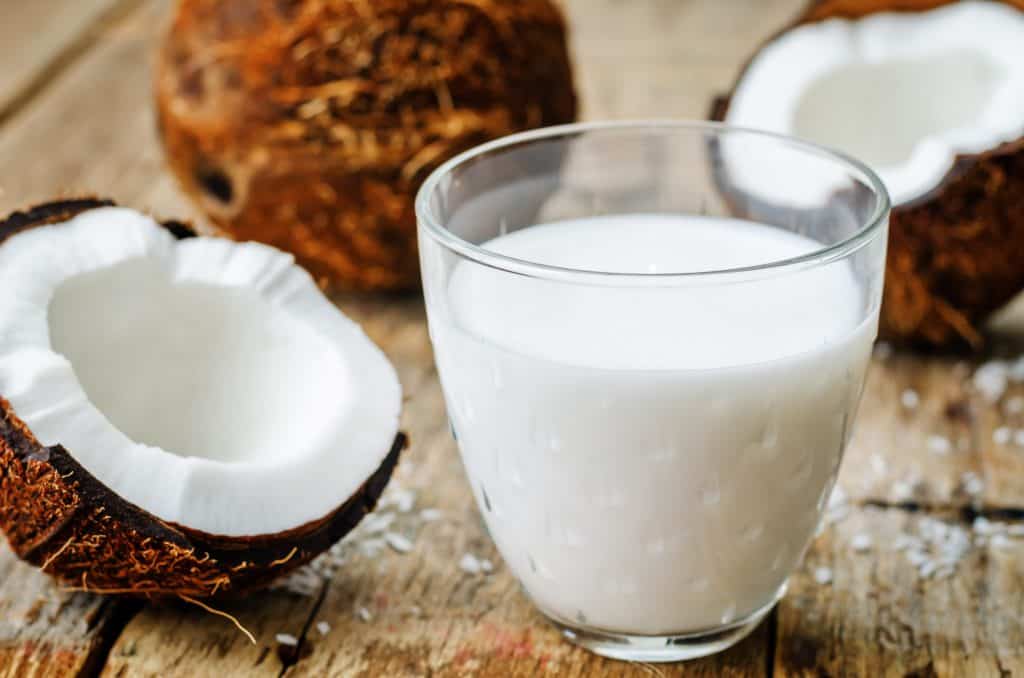 We chose low-fat coconut milk (the kind from the carton, not the full-fat canned kind) for this recipe because it adds a rich, creamy texture while keeping the overall calorie count low. Coconut milk is a fantastic alternative to dairy milk, making it a great option for those who are lactose intolerant or following a plant-based diet. You can also substitute it with other non-dairy milk options like almond milk, oat milk, or unsweetened almond milk, depending on your personal preferences.
---
Raw Honey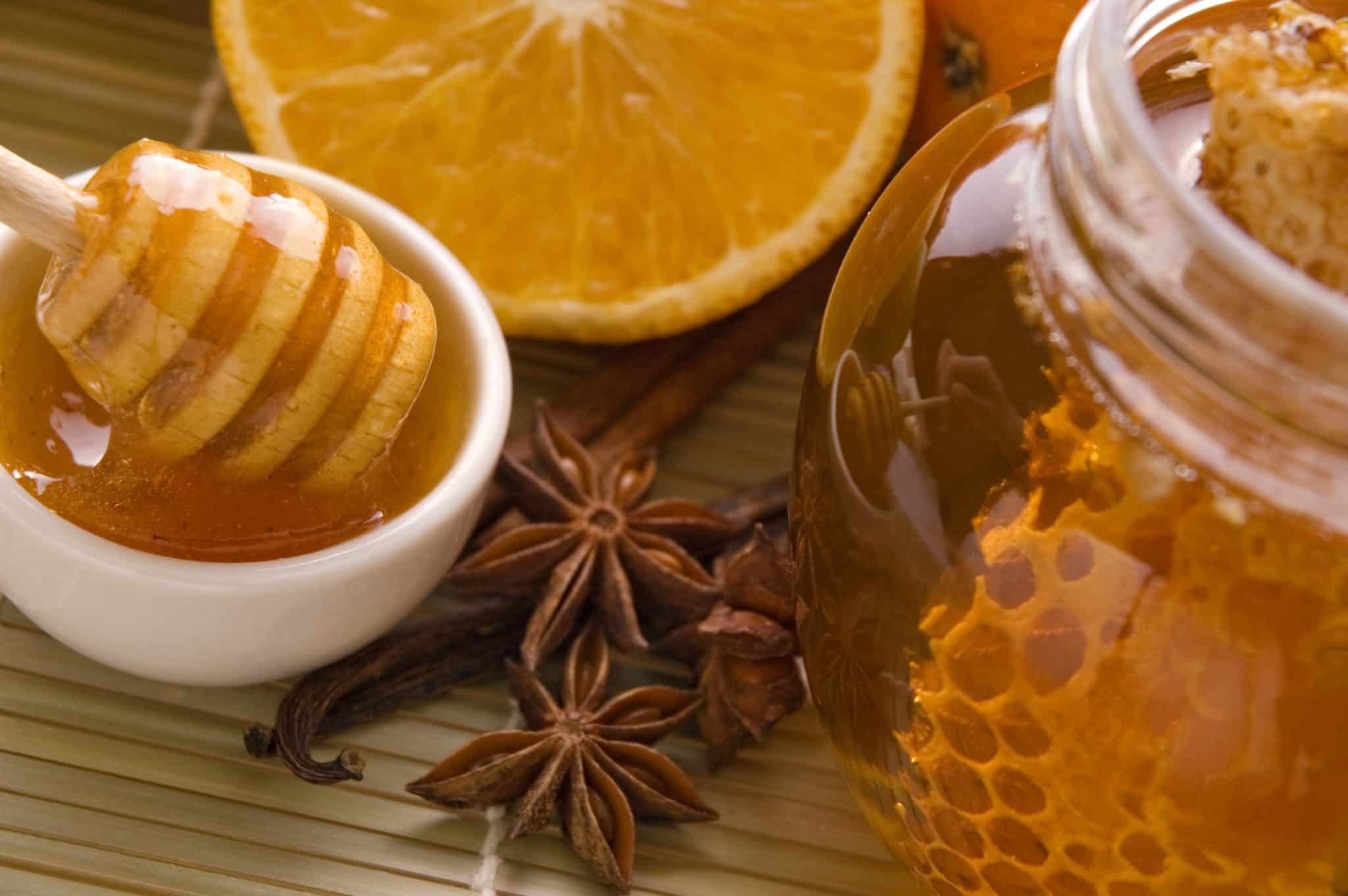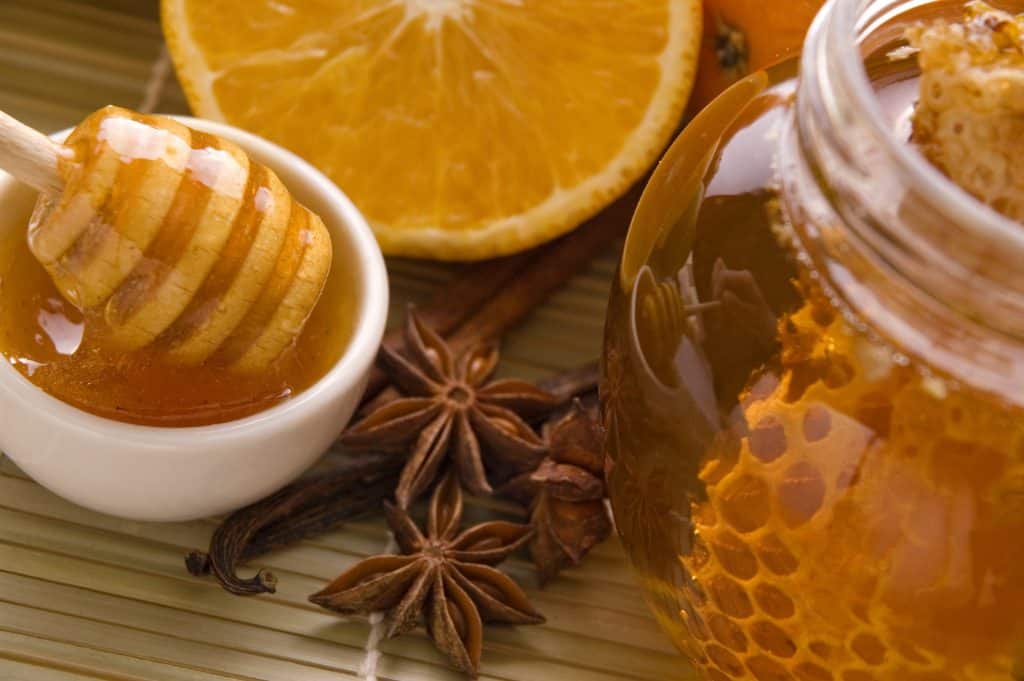 Raw honey serves as the natural sweetener in our smoothie recipe. It not only imparts a mild, natural sweetness to the smoothie but also boasts numerous health benefits. Raw honey is known for its antibacterial and antioxidant properties, as well as being a natural source of energy. If you prefer, you can also substitute raw honey with maple syrup or agave nectar.
---
Lime Juice
Lime juice adds a tangy, refreshing twist to the smoothie, helping to balance the sweetness of the strawberries and honey. It also provides additional Vitamin C and antioxidants, contributing to the overall health benefits of the smoothie.
If possible, try to use fresh lime juice to retain the natural vitamin C that gets destroyed by heat.
---
Vanilla Protein Powder
A scoop of vanilla protein powder in this smoothie recipe ensures that you're getting a healthy dose of protein, essential for muscle repair and growth. It also helps to keep you feeling fuller for longer, supporting your weight loss goals by curbing unnecessary snacking. The vanilla flavor complements the natural sweetness of the strawberries, creating a well-rounded and delicious smoothie.
Bonus – protein has also been shown to help with weight loss! Woo hoo! Learn more here.
---
How to Customize This Easy Smoothie Recipe
One of the great things about this strawberry smoothie recipe is its versatility. You can easily customize it to suit your taste buds or accommodate dietary restrictions. Here are some ideas to make this easy smoothie recipe your own:
Switch up the fruit: While frozen strawberries are the base of this recipe, feel free to mix in other frozen fruit like mixed berries, a frozen banana, or even apple to create your own unique fruit smoothie recipe.
Choose your milk: We used low-fat coconut milk in our recipe, but you can substitute it with your milk of choice. Options include dairy milk, almond milk, oat milk, or even unsweetened almond milk to adjust the flavor and nutritional profile.
Experiment with yogurt: Incorporate Greek yogurt, plain yogurt, or even non-dairy yogurt options to add creaminess and an extra boost of protein to your smoothie for breakfast.
Add extra protein: If you're looking for more protein, consider adding almond butter, hemp seeds, or even an extra scoop of vanilla protein powder to your healthy strawberry smoothie.
Sweeten it up: If you prefer a sweeter smoothie, add maple syrup or agave nectar as an additional sweetener, adjusting the amount to your taste.
Boost the fiber content: To increase the fiber in your smoothie, toss in some flax seeds or chia seeds, which also provide additional health benefits.
Use a high-powered blender: For the best results, use a high-speed blender to achieve a smooth and creamy consistency.
Add ice cubes: If you prefer a thicker, frostier smoothie, simply add a few ice cubes to your blender.
Transform it into a meal replacement smoothie: To create a more filling meal replacement smoothie, add more protein, fiber, or healthy fats by including ingredients like avocado, spinach, or a spoonful of almond butter.
Strawberry Smoothie for Weight Loss
Enjoy a delicious, creamy smoothie for weight loss.
Ingredients
1 1/2

cups

frozen strawberries

1 1/2

cups

unsweetened coconut milk

2

Tbsp

raw honey

1

serving

vanilla protein powder

(check label of your favorite brand for number of scoops to a serving)

Juice of 1/2 lime
Instructions
Add all ingredients to blender.
Final Thoughts on Our Strawberry Smoothie for Weight Loss
Our healthy strawberry smoothie recipe is an excellent addition to your weight loss journey and a fantastic way to kickstart your day. Whether you're enjoying it as a smoothie for breakfast, a refreshing snack, or even a meal replacement smoothie, this nutrient-packed treat is sure to satisfy your taste buds while supporting your health goals.
With the natural sweetness of frozen strawberries, the creaminess of low-fat coconut milk, and the protein boost from the vanilla protein powder, you'll love sipping on this delicious and easy-to-make beverage. Plus, the added health benefits from Vitamin C, vitamin B6, and fiber make it a smart choice for both you and your family.
Customizing this fruit smoothie recipe is a breeze, allowing you to cater to personal preferences or dietary restrictions. Whether you choose to add Greek yogurt, swap out the milk of choice, or throw in some extra protein with hemp seeds or almond butter, the possibilities are endless.
Using a high-powered blender ensures that your smoothie achieves the perfect consistency, and adding ice cubes can help you achieve your desired thickness. Don't forget to experiment with other healthy smoothie recipes like our Apple Strawberry Smoothie, Low-Carb Strawberry Smoothie, or Spinach Smoothie for even more variety in your weight loss plan.
So go ahead and add this strawberry smoothie to your late summer shopping list, knowing that you're making a smart choice for your health and weight loss goals. With its delightful flavor and nourishing ingredients, this healthy strawberry smoothie recipe is one you'll find yourself reaching for time and time again. 
Happy Blending!
Amanda