Disclosure: This post may contain affiliate links, meaning I get a commission if you decide to make a purchase through my links, at no cost to you.
If you're looking for a refreshing and delicious way to start your day or cool down on a hot afternoon, look no further than the strawberry lime smoothie. This fruity and tangy drink is a perfect combination of sweet strawberries, zesty lime, and a touch of honey for added sweetness. Plus, it's incredibly easy to make – all you need are a few simple ingredients and a blender!
Why We Love This Strawberry Smoothie Recipe
As a mom of four energetic boys, finding healthy snacks and meals that everyone enjoys can be a challenge. But the strawberry lime smoothie is one recipe that has become a family favorite in our household. Here's why we love it:
It's a delicious way to get in a serving of fruit. My boys love strawberries, so this smoothie is an easy way to sneak in some extra nutrients. Plus, the addition of lime juice adds a tangy kick that keeps the taste buds interested.
Next, it's incredibly easy to make. As a busy mom, I appreciate any recipe that doesn't require a lot of time or effort. With just four simple ingredients and a blender, this smoothie comes together in a matter of minutes.
And finally, as someone who is trying to lose weight, I love that this smoothie is a healthy option. It's naturally sweetened with honey, and the fiber from the strawberries helps keep me feeling full and satisfied. Plus, it's a much better alternative to sugary drinks or snacks that can derail my weight loss goals.
Overall, the strawberry lime smoothie is a win-win for my family. It's healthy, delicious, and easy to make – what's not to love?
Ingredients in Our Strawberry Lime Smoothie Recipe
Strawberries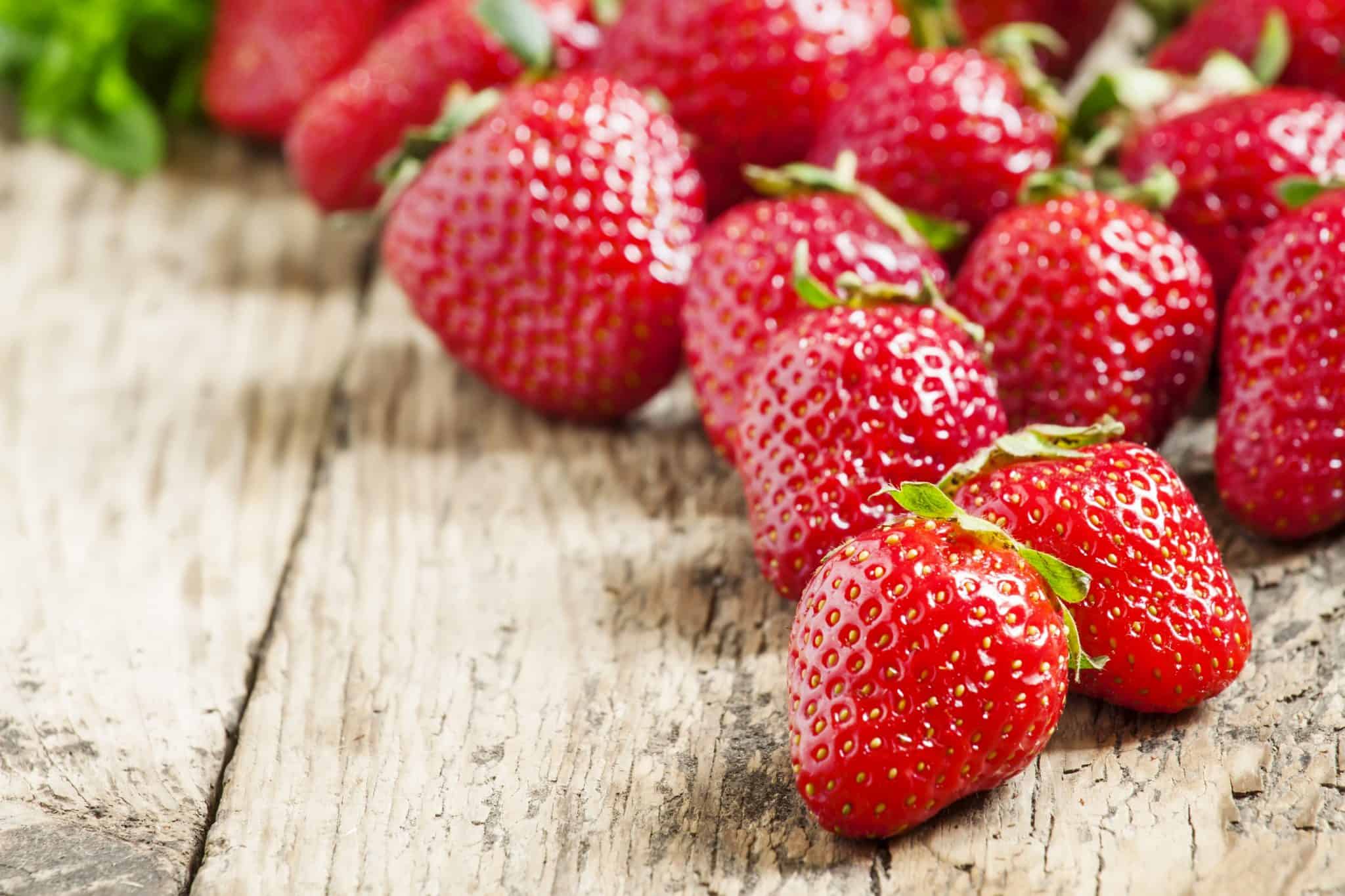 Fresh strawberries are the star ingredient of this strawberry lime smoothie, and for good reason. Not only do they add a sweet, fruity flavor to the drink, but they also come with a host of health benefits.
For starters, strawberries are an excellent source of vitamin C, which is important for maintaining a healthy immune system. Just one cup of strawberries contains more than 100% of the daily recommended intake of vitamin C. They are also rich in antioxidants, which can help protect the body against damage from free radicals.
Strawberries are also a good source of fiber, which is important for maintaining a healthy digestive system and can also help keep you feeling full and satisfied. They also contain potassium, which helps regulate blood pressure and can support heart health.
Overall, adding fresh strawberries to this smoothie not only makes it delicious, but also adds a healthy boost of nutrients. So next time you're looking for a sweet treat, consider reaching for some fresh strawberries and blend up a delicious smoothie.
---
Lime
Lime is a citrus fruit that adds a zesty kick to this strawberry lime smoothie. In addition to its tangy flavor, lime also brings several health benefits to the table.
Lime is a great source of vitamin C, just like strawberries. This vitamin is essential for maintaining a healthy immune system and can also help with the absorption of iron from plant-based foods.
Another benefit of lime is that it contains flavonoids, which are plant compounds that have antioxidant and anti-inflammatory properties. These compounds can help reduce the risk of chronic diseases like heart disease and cancer.
When combined with sweet strawberries, the tartness of lime creates a perfectly balanced flavor profile in this smoothie. The lime also helps to cut through the sweetness of the honey, making it less overpowering and more refreshing.
Overall, lime is a great addition to this smoothie, not only for its flavor but also for its health benefits. So don't skip the lime juice next time you make this strawberry lime smoothie, your taste buds and your body will thank you!
---
Honey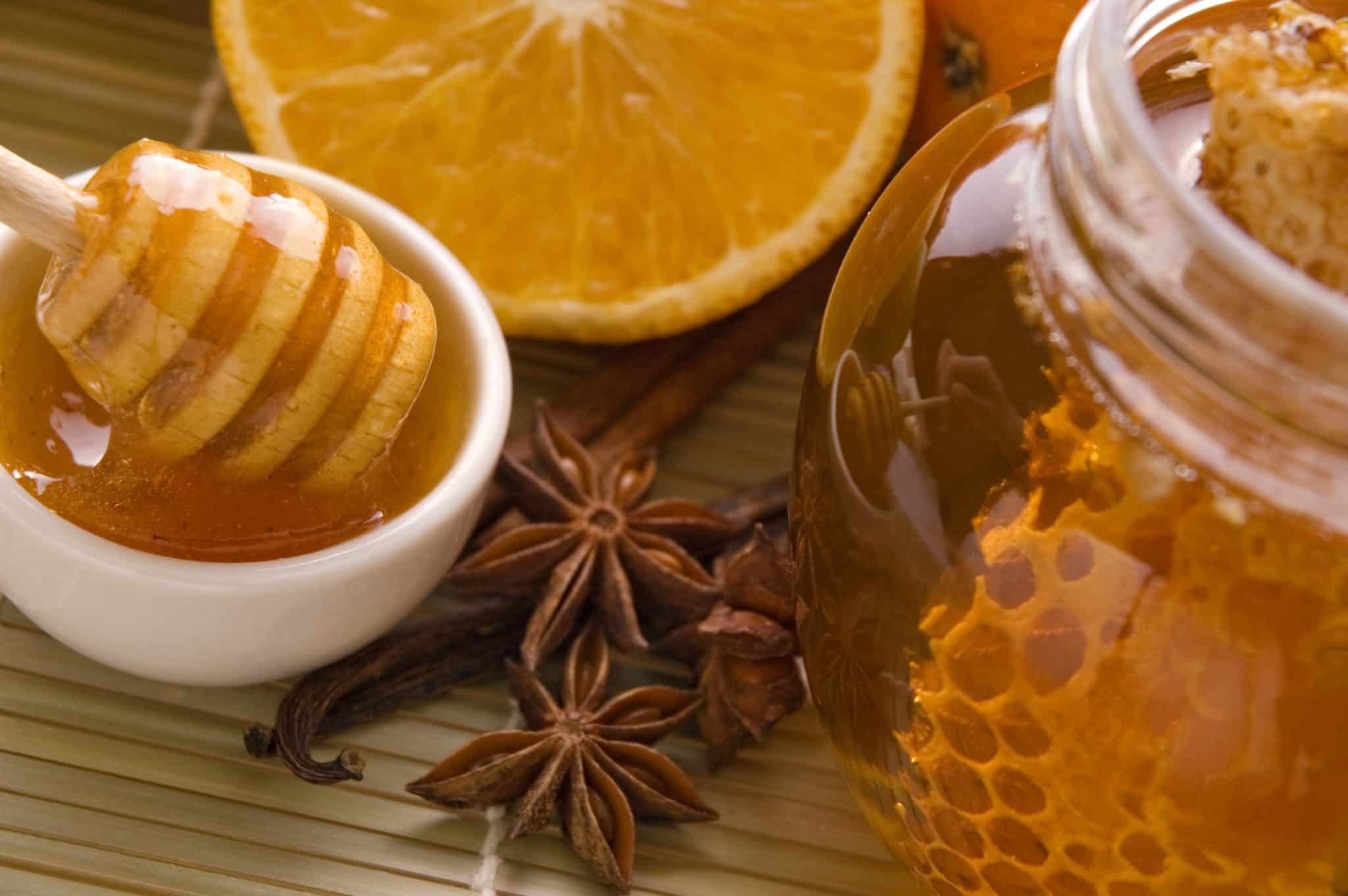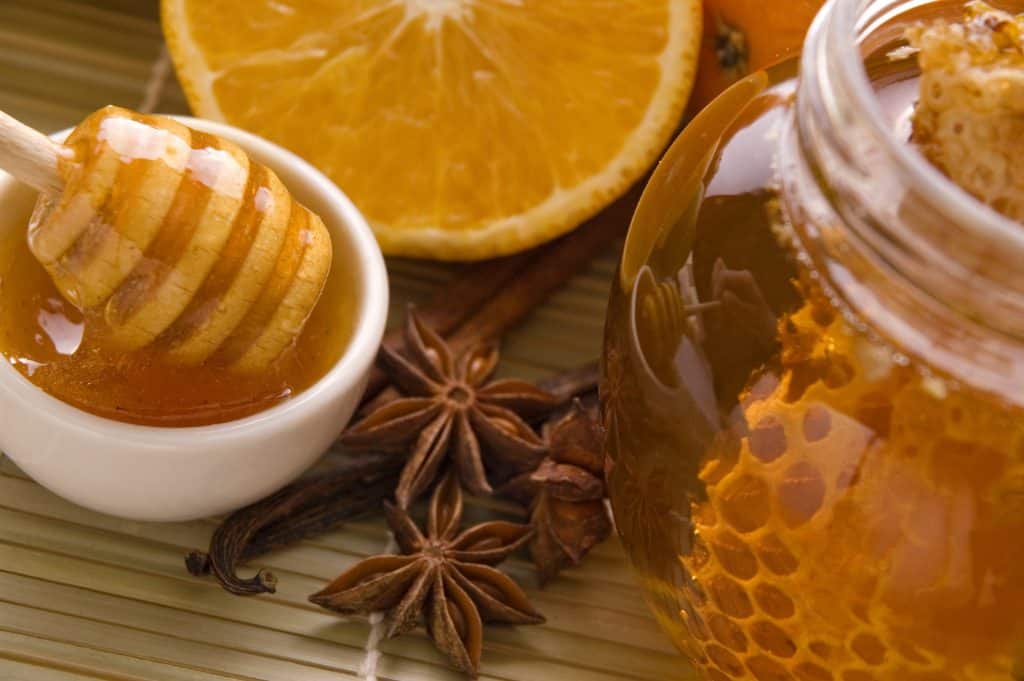 Honey is a natural sweetener that is added to this strawberry lime smoothie to give it a touch of sweetness. But beyond its taste, honey also offers several health benefits that make it a great addition to this recipe.
Honey contains antioxidants and has antibacterial properties that can help boost the immune system and fight off infections. This makes it a great alternative to refined sugar, which has no nutritional value and can actually weaken the immune system.
Another benefit of honey is that it can help soothe sore throats and coughs. It has been used for centuries as a natural remedy for respiratory ailments, and its anti-inflammatory properties can help reduce inflammation in the throat and ease coughing.
Finally, honey is a source of natural energy, making it a great choice for a pre-workout snack or a mid-afternoon pick-me-up. It contains simple sugars that are easily digested and absorbed by the body, providing a quick burst of energy without the crash that comes from consuming refined sugar.
---
Ice
We chose to use ice cubes in this strawberry lime smoothie recipe for a few reasons. Firstly, ice helps to make the smoothie thick and frosty, creating a refreshing and satisfying texture. Secondly, it helps to keep the smoothie cold and refreshing, which is especially important on a hot day.
However, some blenders may have trouble blending just ice and fruit. If this is the case, there are a few alternatives you can try. One option is to use a bit of coconut water, cold water or juice in addition to ice. This will still give you a cold and refreshing smoothie, but without the need for ice. Another option is to add a small amount of filtered water to the blender, just enough to help the ingredients blend smoothly.
If you choose to use coconut water or juice, make sure to adjust the sweetness of the smoothie accordingly. These liquids may add sweetness on their own, so you may need to reduce the amount of honey used in the recipe.
Overall, the ice in this strawberry lime smoothie recipe adds a refreshing and satisfying texture, but if your blender has trouble blending just the ice and fruit, don't worry – there are plenty of alternatives you can try!
You'll Also Love These Other Strawberry Smoothies
How to Customize This Strawberry Lime Smoothie
One of the best things about this strawberry lime smoothie recipe is that it's incredibly easy to customize to your liking. Here are a few ways you can switch things up and make this recipe your own:
Add some chia seeds to the blender for an extra boost of fiber and protein.
Use coconut milk instead of water or juice for a creamier texture and tropical flavor.
Toss in some leafy greens like spinach or kale for an extra dose of nutrients.
Experiment with your favorite fruits, like blueberries, mangoes, or bananas, to create your own unique flavor combinations.
Add some fresh lime zest on top of the smoothie for an extra burst of lime flavor
Mix in a scoop of protein powder for an extra boost of protein to help keep you full and satisfied. I often do this if I use it as a breakfast smoothie. I have an unflavored collagen protein I use in fruit smoothies.
Turn this smoothie into a smoothie bowl by adding some toppings like granola, fresh fruit, and coconut flakes.
Add in a healthy fat such as coconut oil or nut butter to this easy recipe.
Overall, this strawberry lime smoothie recipe is incredibly versatile and easy to customize to suit your tastes and preferences. So don't be afraid to get creative and try out different combinations of ingredients!
Strawberry Lime Smoothie
Enjoy a strawberry limeade smoothie with this delicious, easy recipe.
Ingredients
1

cup

fresh strawberries

1

Tbsp

honey

1

lime (juice and zest)

1

cup

ice cubes
Instructions
Add all ingredients to blender.

Blend on high speed until smooth.
Notes
If you want to use frozen strawberries, omit the ice cubes and add 1/2 cup liquid of choice (coconut water, water, juice, or nondairy milk all work well).
Final Thoughts on Our Strawberry Lime Smoothie
This strawberry lime smoothie recipe is a delicious and refreshing drink that is perfect for any time of day. With its combination of strawberries and honey for sweetnes and tangy fresh lime juice, this smoothie is a great way to satisfy your sweet tooth while also getting a boost of vitamins and nutrients.
And the best part? This smoothie is made with organic strawberries and is a healthy alternative to sugary drinks and snacks. Plus, with its simple ingredients and easy recipe, it's a great way to get your kids involved in the kitchen and help them learn about healthy recipes.
Whether you're looking for a quick breakfast on-the-go, a post-workout snack, or a sweet treat to cool you down on a hot day, this strawberry lime smoothie is a great drink to have in your recipe arsenal. So why not give it a try and experiment with your own unique combinations of ingredients to create your own favorite smoothie recipes?
Happy Blending!
Amanda