Disclosure: This post may contain affiliate links, meaning I get a commission if you decide to make a purchase through my links, at no cost to you.
It's no secret that a healthy diet is key to a healthy lifestyle. But what if you don't have time to cook? Or you're just not in the mood for a big, complicated meal? That's where smoothies come in.
Smoothies are a great way to get all of the nutrients your body needs in one easy-to-drink glass. And this simple apricot smoothie is one of our favorites.
Why We Love This Apricot Smoothie Recipe
This is a simple smoothie that we really enjoy and come back to whenever we can get fresh apricots, which are one of my favorite fruits.
My boys love all kinds of stone fruit and apricots are a true gem when they are in season.
This smoothie provides fiber from the fruit, protein in the form of protein powder and Greek yogurt, and plenty of saying power from the oats. It's a great breakfast smoothie!
Ingredients in Our Healthy Smoothie Recipe
Apricot
Apricots are great sources of fiber, vitamins A and C, and potassium. They are also low in calories and have a natural sweetness that makes them perfect for smoothies. (1)
We only use fresh apricot because I haven't seen frozen ones in stores around here. They are usually always easy to remove the pit and fit perfectly in any blender (even smaller ones). You could also use dried apricot or canned apricots if you have any on hand.
Feel free to substitute a peach or nectarine for the apricot halves.
Banana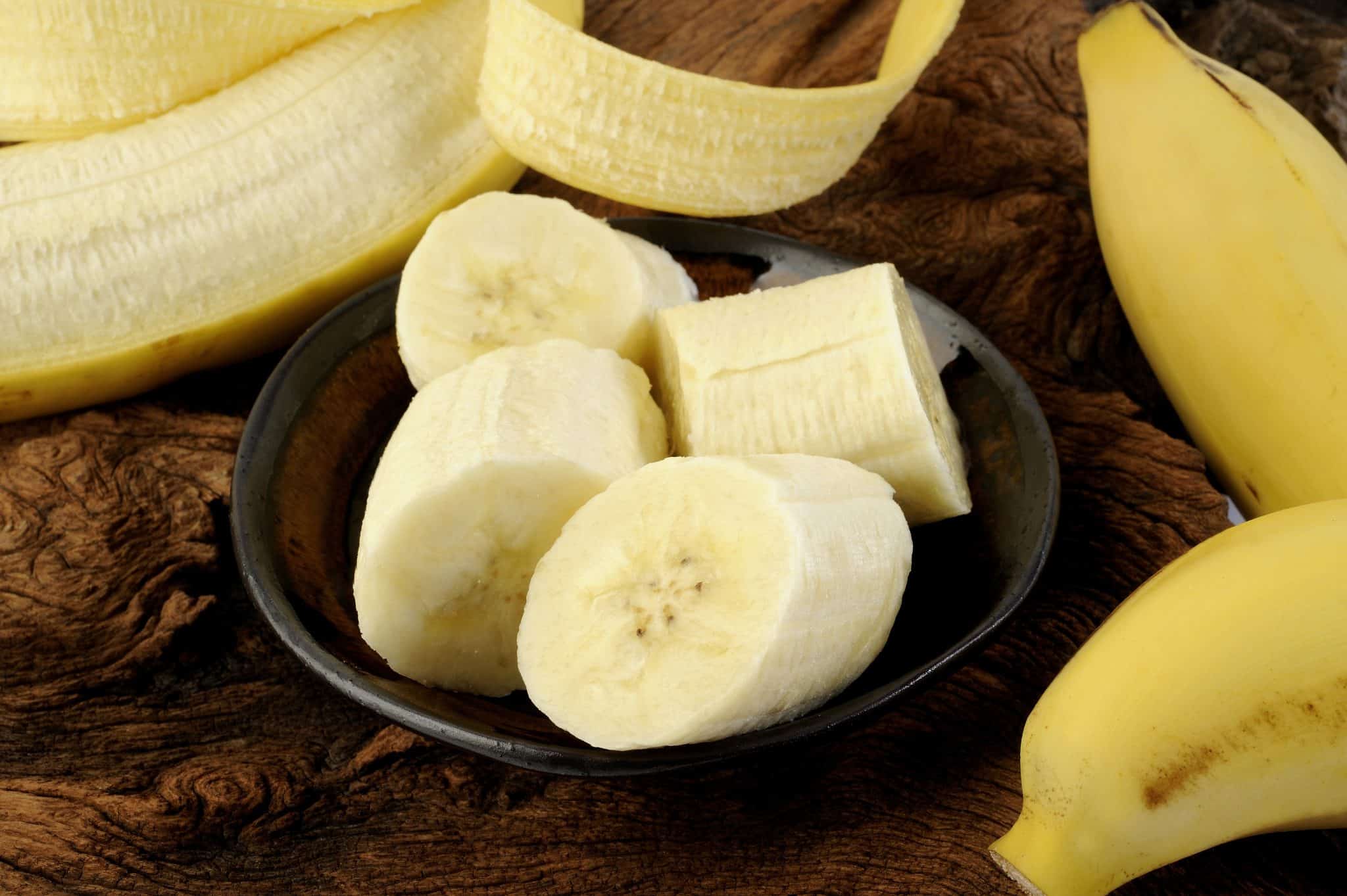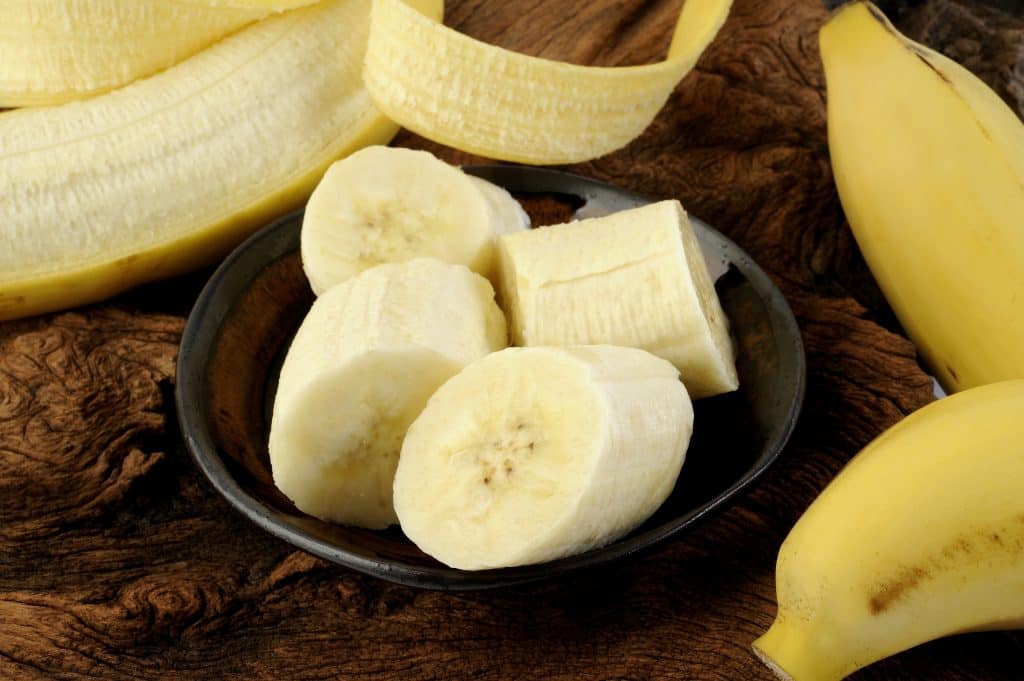 Bananas are another great source of fiber as well as vitamins C and B6. They are also a good source of potassium and manganese.
I use a frozen banana in this smoothie for added natural sweetness and wonderful creaminess. If you use a fresh banana you might want to add an ice cube or two for the same texture.
Vanilla Protein Powder
We love using vanilla protein powder in our smoothies. It's a great way to add protein without changing the flavor of the smoothie too much. Plus the vanilla notes in the powder go very well with the other flavors.
You can use whey protein, plant based protein powder or any other you prefer.
Oats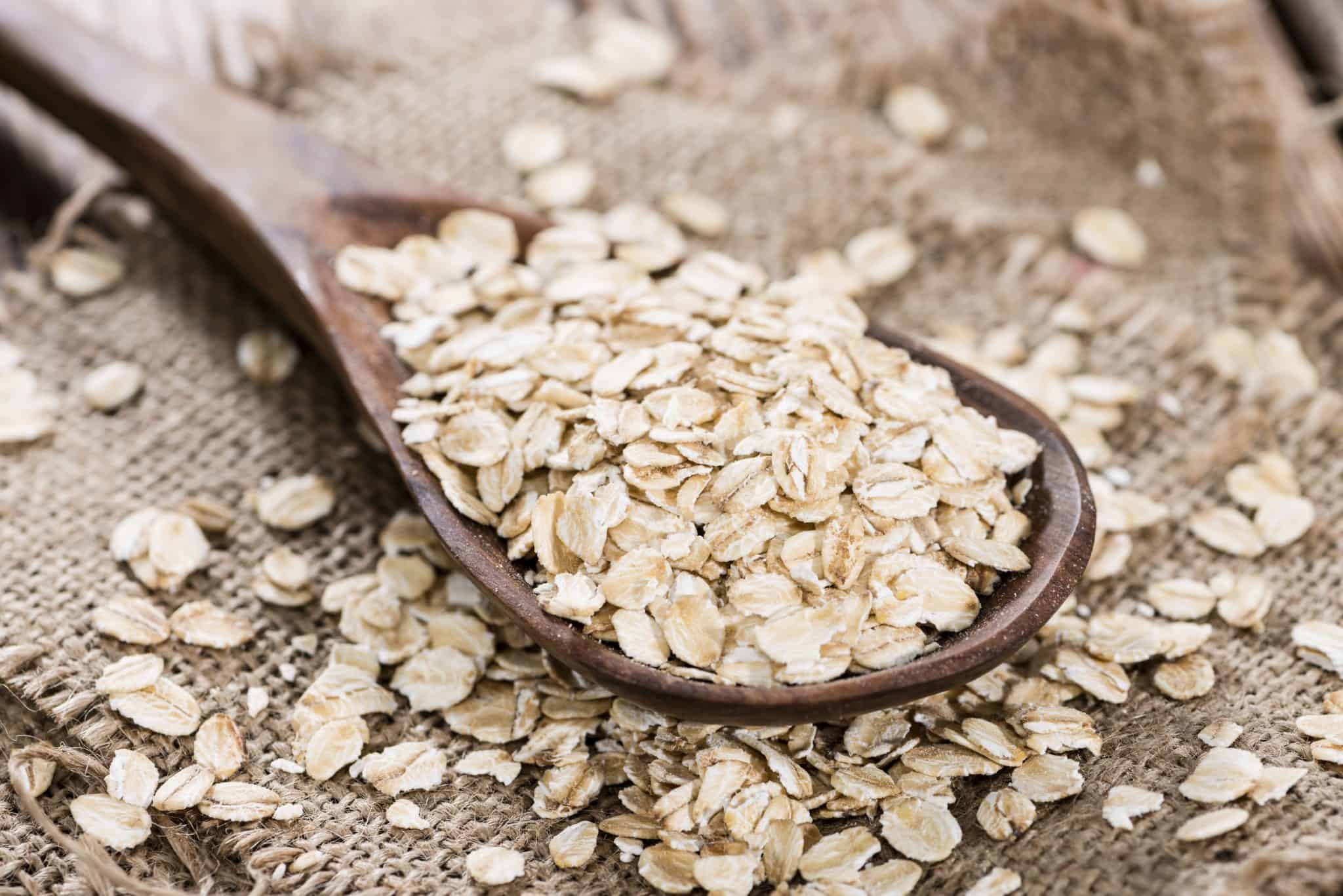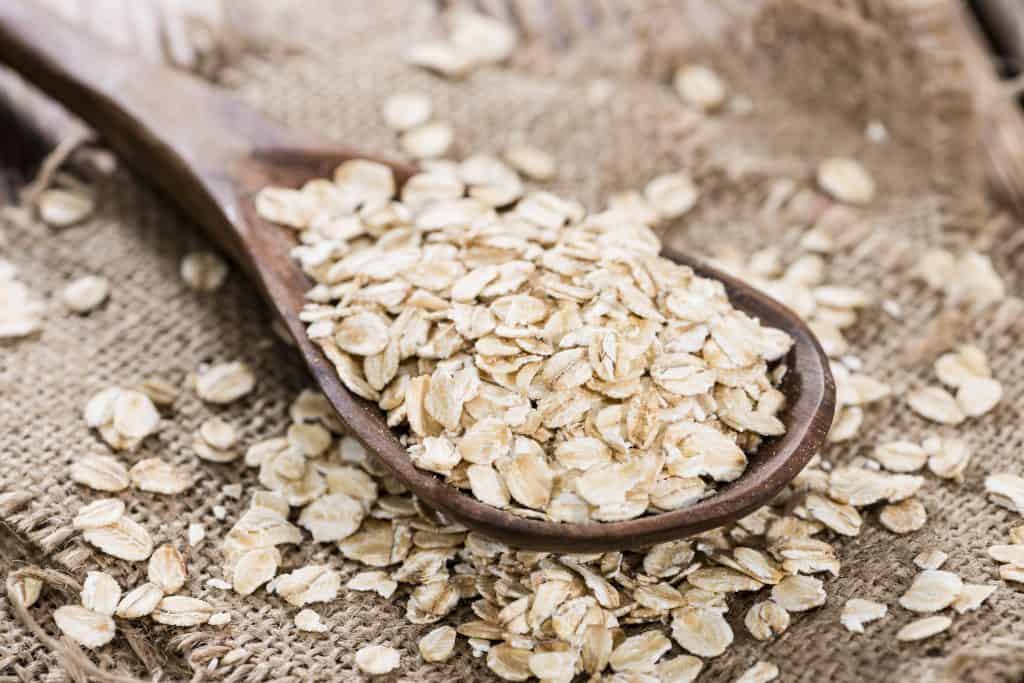 Oats are a great source of fiber, vitamins B1 and B2, and minerals like iron and magnesium. They are also a good source of protein.
I like to add oats to our smoothies for added creaminess and thickness. You can use quick oats or rolled oats, whichever you have on hand. If you're avoiding gluten, be sure to use gluten free oats.
Greek Yogurt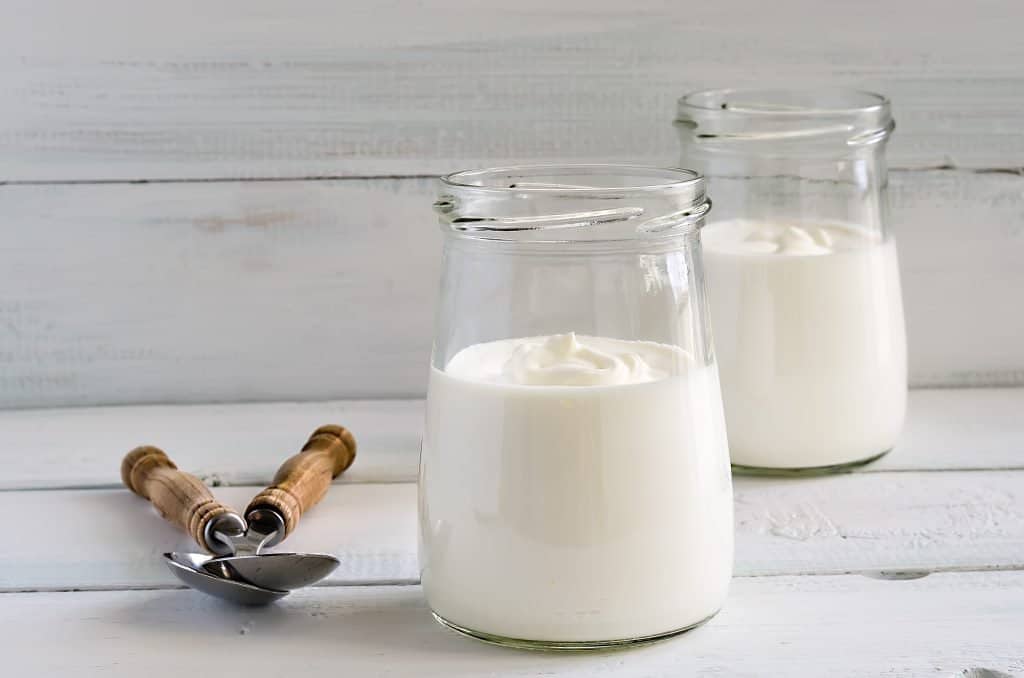 Greek yogurt is a great source of protein and calcium. It's also a good source of vitamins B2 and B12.
I like to use Greek yogurt in our smoothies for added protein and creaminess. You can use any kind of yogurt you like, but I find that Greek yogurt works best. Use plain, coconut or vanilla yogurt.
Feel free to substitute with dairy free yogurt if you are nondairy like one of my sons, or omit the yogurt completely.
Oat Milk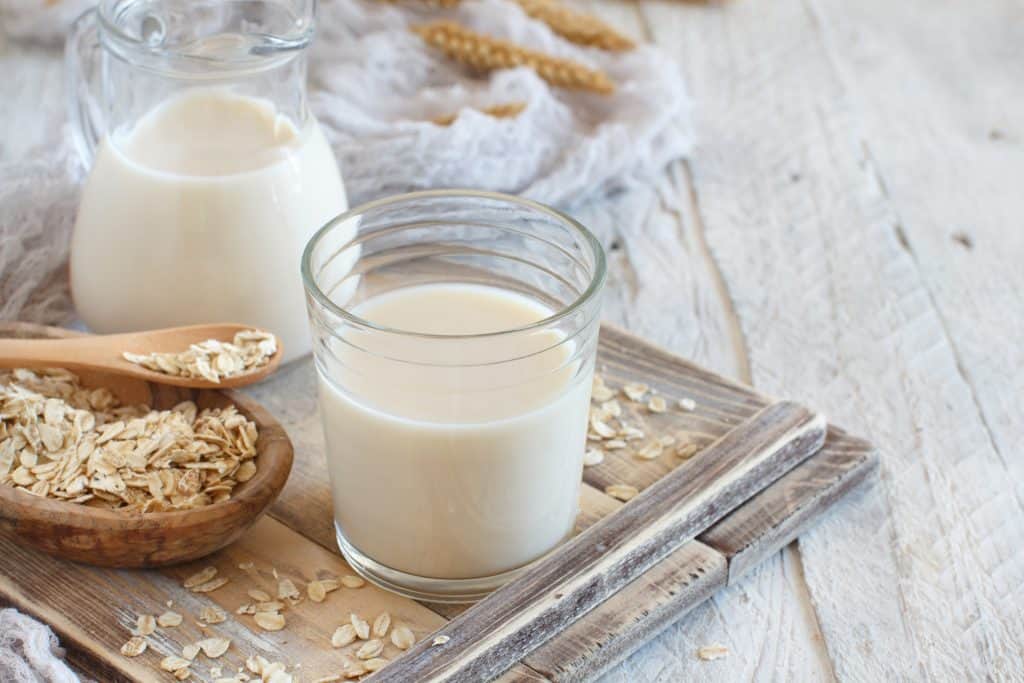 We love using oat milk in our smoothies. It's a great source of fiber and vitamins B1, B2, and B6. It's also a good source of protein and calcium.
You can use any kind of milk you like in this smoothie (almond milk, coconut milk, etc), but we find that oat milk is our favorite. We really love the Chobani Extra Creamy Plain.
How to Blend an Apricot Smoothie
This sweet apricot smoothie is very easy to make. Simply add all of the ingredients to a blender and blend until smooth.
You may need to add more or less milk depending on how thick or thin you like your smoothies. We usually start with 1 cup and go from there.
If you find that your smoothie is too thick, simply add more milk until it reaches the desired consistency.
You can also add more or less protein powder depending on how much protein you want in your smoothie. We usually use 1 scoop, which is about 20-30 grams depending upon the powder used.
And that's it! Your simple apricot smoothie is now ready to drink. Enjoy!
You'll Love These Other Healthy Smoothie Recipes
How to Customize This Easy Smoothie
Make it green: Add a handful of spinach or kale for added nutrients without a lot of added calories.
Make it sweeter: Add more banana or a touch of honey or agave nectar. You can also do maple syrup, stevia or monk fruit sweetener.
Make it creamier: Add more yogurt, milk or add a scoop of nut butter such as almond butter or peanut butter.
Add more fruit: Try adding some berries, mango, or pineapple. Frozen fruit gives a nice thick texture. Sometimes we will add strawberries for an apricot strawberry smoothie.
Make it a smoothie bowl: Simply reduce the amount of liquid in the recipe, blend as directed and then pour into a bowl. Top with fresh fruit, granola, nuts or seeds.
This simple apricot smoothie is healthy and delicious. It's perfect for breakfast or a snack. Customize it to your liking by adding more fruit, greens, or protein powder.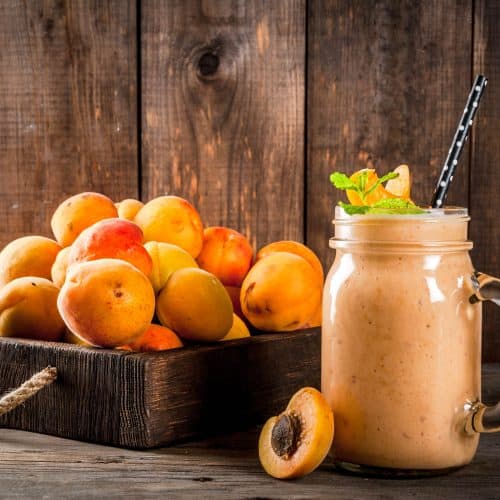 Simple Apricot Smoothie
Enjoy a refreshing, simple smoothie with this easy recipe.
Ingredients
4

apricots

(pitted)

1

medium

banana

(frozen)

1/2

cup

rolled oats

1

scoop

vanilla protein powder

1/2

cup

Greek yogurt

1

cup

oat milk
Instructions
Add all ingredients to blender.

Blend on high speed until smooth.
Final Thoughts on Our Apricot Smoothie
This simple apricot smoothie is healthy and delicious. It's made with just a few simple ingredients: apricots, banana, vanilla protein powder, oats, greek yogurt and oat milk.
It's a great breakfast smoothie and will keep you feeling full until lunch thanks to the fiber and protein.
Happy Blending!
Amanda