Pineapple Banana Oat Milk Smoothie Recipe
Disclosure: This post may contain affiliate links, meaning I get a commission if you decide to make a purchase through my links, at no cost to you.
Are you looking for a delicious and healthy smoothie recipe? If so, then you will love this easy Pineapple Banana Oat Milk Smoothie recipe.
This simple smoothie recipe uses pineapple, banana, green grapes, oat milk and raw honey for a delicious and healthy smoothie.
Why We Love This Pineapple Banana Smoothie
This smoothie is a big hit in our house of six. It's sweet and refreshing, and full of healthy ingredients like vitamin C, fiber and potassium. Plus it's vegan and dairy free – and we are always looking for ways to add more plants into our lives!
I love to feed my four boys raw, unprocessed foods and this smoothie really fits the bill. We love to have this smoothie on a hot summer's day here in the South – especially when we freeze it and make it into smoothie pops!
Ingredients in Our Healthy Smoothie Recipe
Pineapple
Pineapple is one of the sweetest fruits out there, and the tropical flavor can't be beat. It's full of folate, potassium, magnesium, B vitamins and vitamin C. (source)
You can use either fresh or frozen pineapple in this recipe. We usually have a large bag of frozen pinepple on hand in our deep freezer, so this is a smoothie we can easily blend up with what we have at home.
_________________
Banana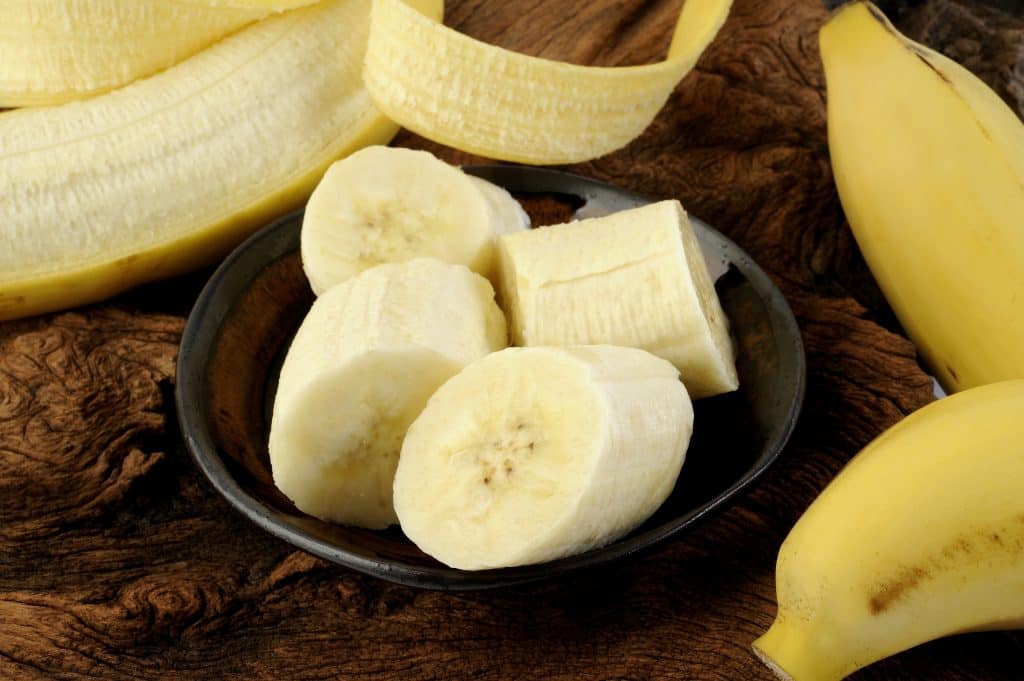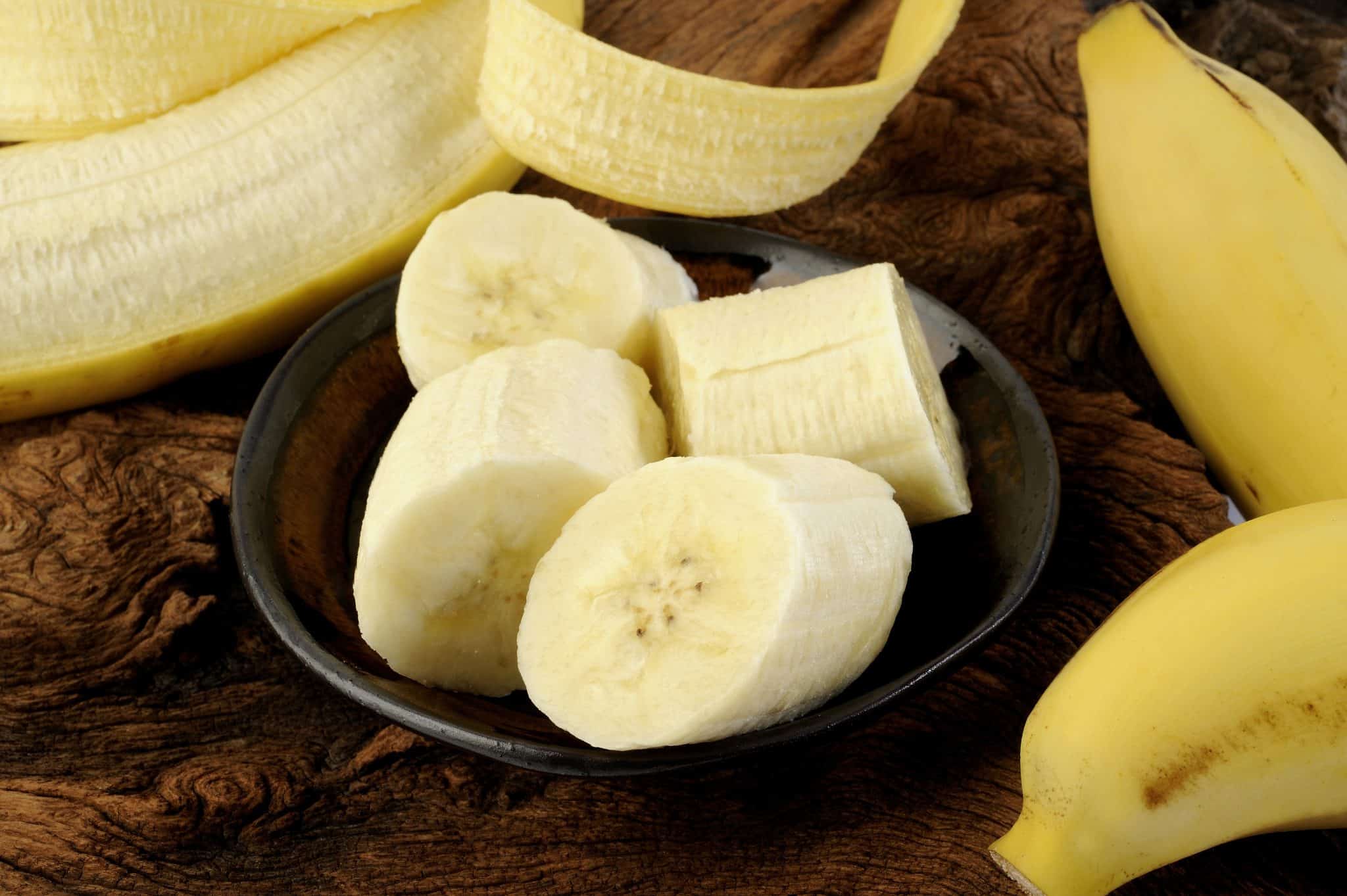 Bananas are an excellent source of dietary potassium, vitamin C, dietary fiber and vitamin B6. They are also a good source of magnesium and are low in calories (source).
We will usually always use frozen banana for this recipe because it really adds a creaminess to it that you can't get from all fresh fruit. Just pop your bananas in the freezer when they get too ripe to eat (peel them first, trust me!)
_________________
Green Grapes
Grapes are not only delicious, but they are full of antioxidants like resveratrol. Studies have shown that the antioxidants in grapes can help to protect your heart health and may even help with weight management. (source)
I use fresh grapes when we have them on hand. It's okay to leave this out if you don't have any grapes in the house (or substitute for another fruit).
_________________
Oat Milk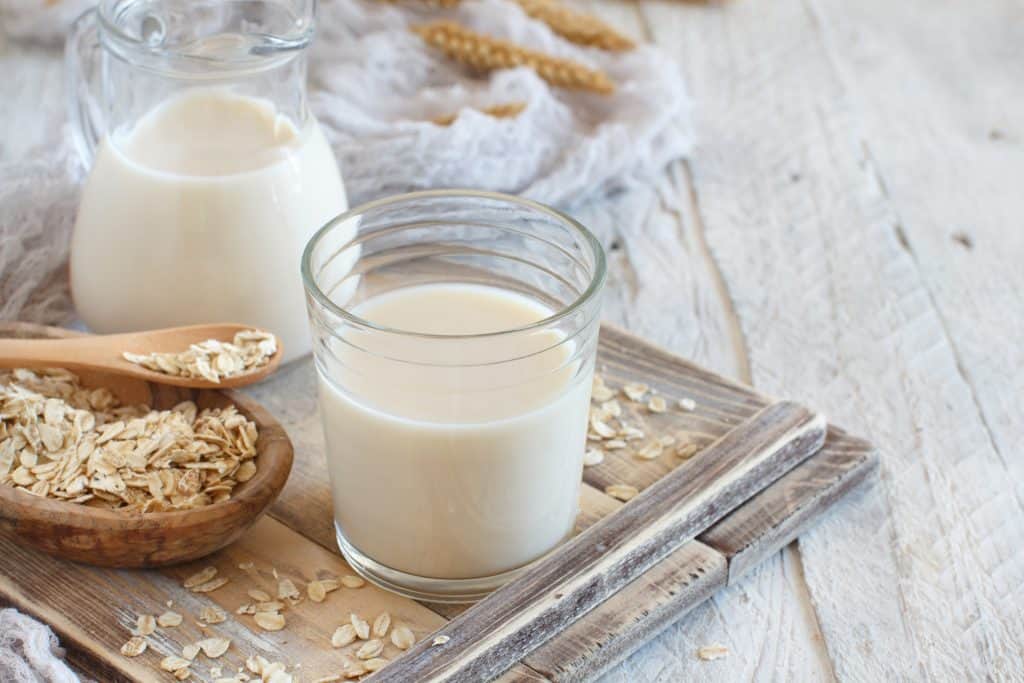 Oat milk is a dairy-free alternative to cow's milk that is full of nutrients like fiber, protein and healthy fats. It's also low in calories and has no cholesterol or saturated fat.
We love oat milk in our smoothies because it's a neutral taste that can be creamy if you buy an extra creamy version (we like Chobani or Planet Oat). One of my sons is allergic to dairy, so we all use oat milk in our smoothies and even the pickiest eater does not complain about any changes in texture or taste.
_________________
Raw Honey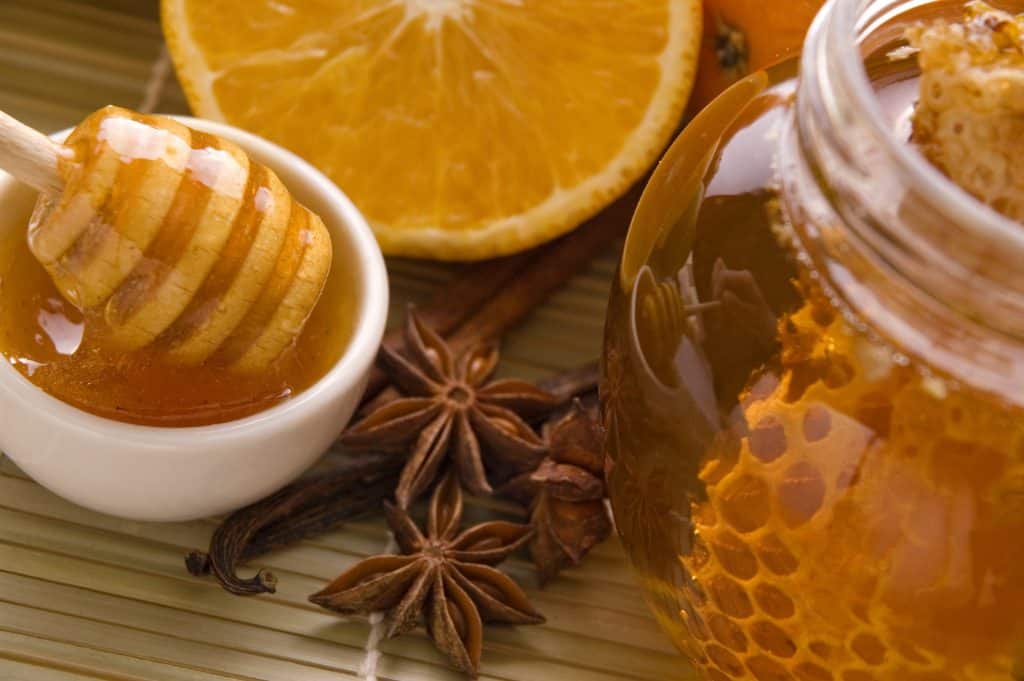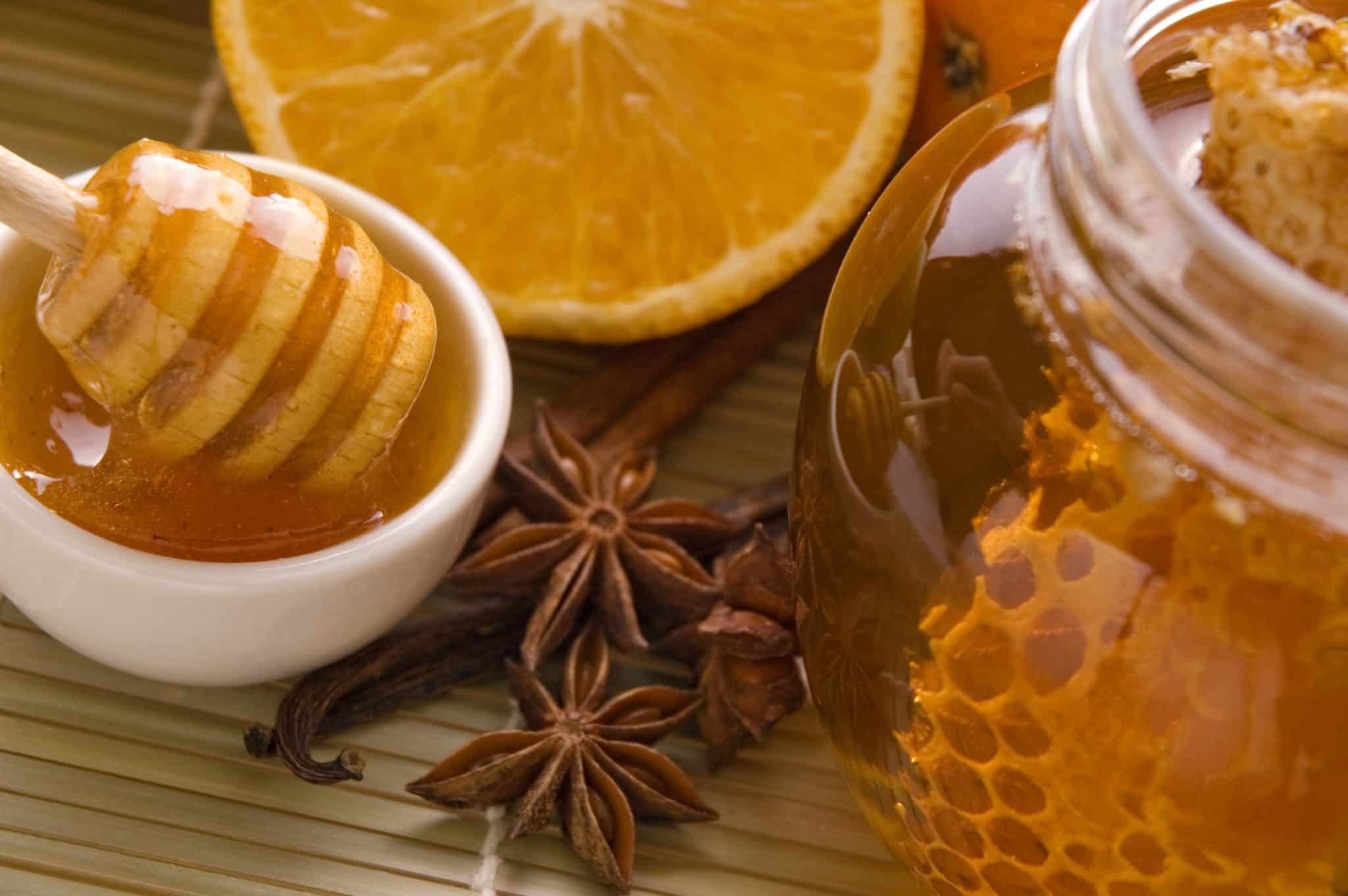 Raw honey is a delicious and healthy sweetener that is full of antioxidants, enzymes and minerals. It's also been shown to have antibacterial and anti-inflammatory properties. (source)
We use raw honey in our smoothies for sweetness, but you could also use maple syrup or another liquid sweetener. There have been plenty of times we've left out the honey because the pineapple and banana are already so sweet, so it's totally up to you if you want any sweetener at all.
_________________
How To Make A Pineapple Banana Smoothie
Making a smoothie is pretty simple – just add all of your ingredients to a blender and blend until smooth. If you want to make this into a frozen treat, you can pour it into popsicle molds or an ice cube tray and freeze for several hours.
That's one of the best things about smoothies – how easy they are to make! Five or ten minutes, a few simple ingredients and you have yourself a delicious, healthy treat!
More Smoothie Recipes You'll Love
How to Customize This Easy Smoothie Recipe
Add greens: This is my favorite customization! I try to get as many greens as possible into myself and my kids (the hubs won't have it), so we throw in a handful of greens to every smoothie we can. Occasionally we are out of greens or just prefer a frozen treat without greens, but they do make their way into most. Spinach, kale, and swiss chard are our favorites. (Learn how to measure leafy greens here!)
Make it a protein smoothie: If you want to turn this into more of a meal replacement, you can add in some protein powder (whey or plant-based) or even some Greek yogurt (hello Pineapple Chobani!). I don't always do this, but if I know we are using this as a quick breakfast I'll add in some protein (sometimes even nut butter such as almond butter or peanut butter) to help tide us over until lunch. Vanilla protein power is our choice for this one, but I know there are also pineapple flavored powers that would be amazing.
Change up the fruit: As I mentioned, we usually use frozen pineapple and banana in this smoothie because that's what we have on hand. If you want to use fresh fruit, that's fine – you may just need to add a little more liquid (water or milk) to get it to blend well and maybe some ice cubes to give it more of a frozen texture. Try mango, berries or any other fruit you have on hand. Best texture is frozen fruit.
Add in superfoods: If you want to give this smoothie a little extra boost, add in some chia seed, flaxseed meal or hemp seeds. I don't do this every time, but occasionally I'll add a tablespoon or so of chia seeds for an extra dose of fiber and healthy fats. My kids love them, too, especially when we freeze them and they have the little black seeds inside!
Change up the liquid: I love using oat milk in our smoothies, but you could also use almond milk, cashew milk, coconut milk, dairy milk or any other liquid you have on hand. If you want a little extra sweetness or creaminess, try using vanilla flavored oat milk or almond milk. Coconut water would also be delicious in this smoothie!
Make it an oatmeal smoothie: The addition of rolled oats or quick oats to this recipe is something we do when we want extra soluble fiber and more staying power. Adding raw oats will give you a thicker smoothie and help keep you feeling full, especially if you also add the protein power. Look for gluten free oats if you have a gluten issue.
Pineapple Banana Oat Milk Smoothie
Enjoy a delicious vegan, dairy free treat with our simple pineapple banana oat milk smoothie recipe.
Ingredients
1

cup

pineapple chunks

fresh or frozen

1

banana

frozen

1

cup

seedless green grapes

1

cup

oat milk

1

Tbsp

raw honey

optional
Instructions
Add all ingredients to blender.
Final Thoughts
I hope you'll give this easy recipe a try! It's a hit at our house because of the tropical fruit and the creamy oat milk. It really is the perfect clean eating breakfast smoothie or even a quick snack.