Delicious Pumpkin Smoothie for Weight Loss
Disclosure: This post may contain affiliate links, meaning I get a commission if you decide to make a purchase through my links, at no cost to you.
If you're looking for a delicious and nutritious way to help with weight loss, look no further than this pumpkin smoothie recipe!
This smoothie includes simple ingredients such as banana, pumpkin puree, coconut milk, dates, vanilla and pumpkin pie spice. It tastes like drinking pumpkin pie!
Why We Love This Pumpkin Pie Smoothie
I really have to watch what I eat, so when I'm craving something like pumpkin pie I will often drink a pumpkin smoothie instead of eating pie – although sometimes I do indulge!
This smoothie recipe tastes like the inside of pumpkin pie without all the calories and fat. If I'm really wanting a pie feel, I'll add crushed graham crackers to the bottom of my serving cup AND top it off with some, too! (Coconut is another great topping as seen in the pic)
You can also find great whipped cream in cans that is great for dieting, such as fat free and also almond milk whipped cream. A tiny squirt of this on top helps make it feel decadent, too.
My favorite around the holidays is to use the crushed graham crackers on the bottom with a tiny bit of whipped cream on top for a wonderful breakfast smoothie that feels like I'm having pie for breakfast!
Ingredients in This Pumpkin Smoothie for Weight Loss
Banana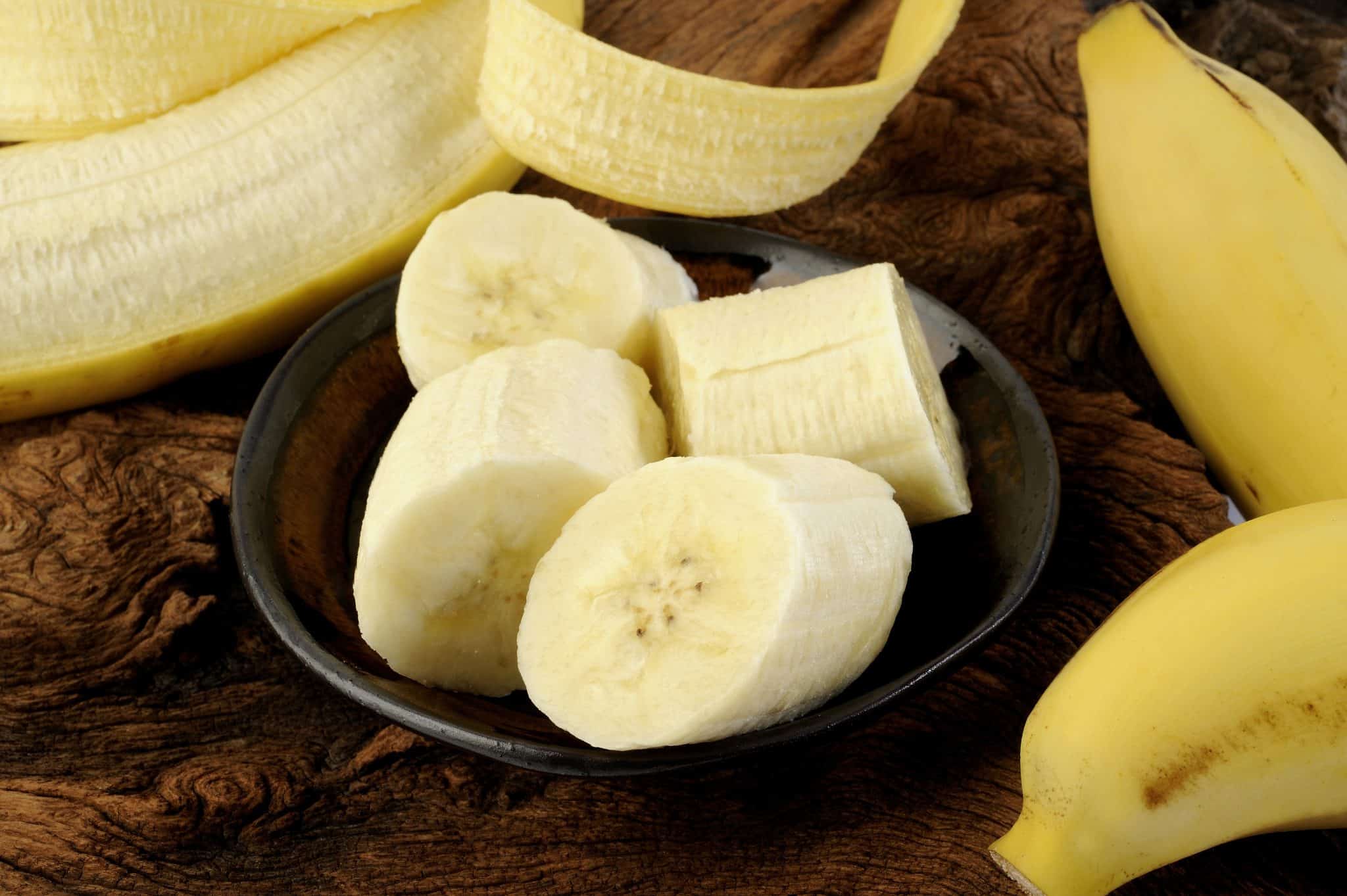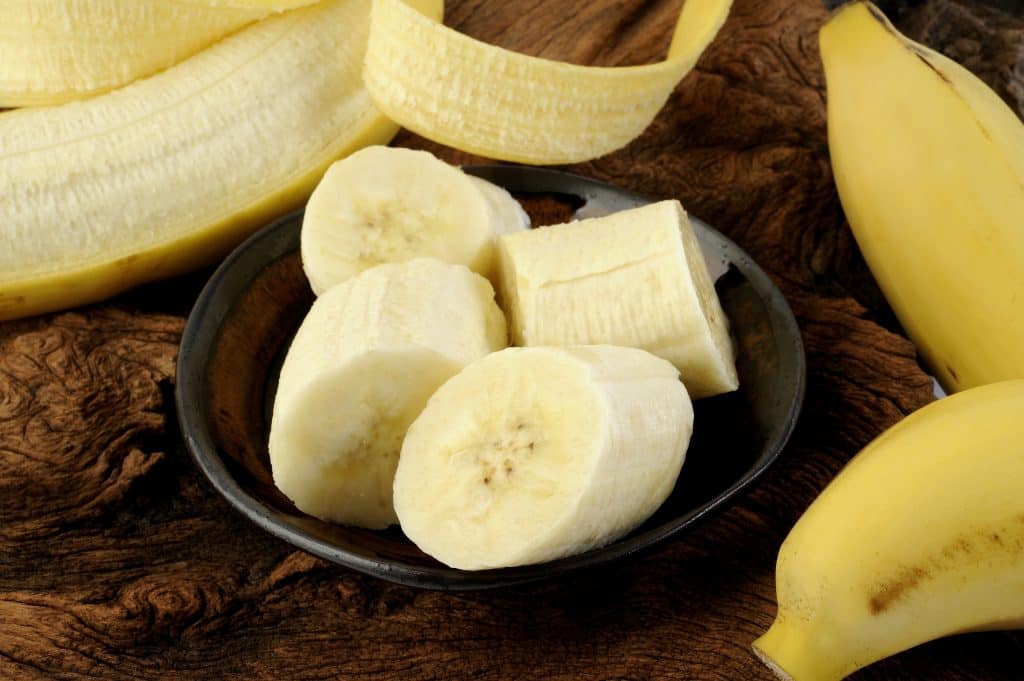 Banana is a wonderful food for weight loss, and even if you don't like the taste or texture of bananas, I'd suggest giving them a try in smoothies. They give a creaminess and sweetness without a lot of calories or sugar.
Bananas are full of fiber and other nutrients like potassium, plus they are low sugar and completely natural and unprocessed. We use frozen banana in this recipe because it really helps make it thick and creamy.
_________________
Pumpkin
Think pumpkin isn't a weight loss food? Think again! According to Healthline, "pumpkin is a weight-loss friendly food because you can consume more of it than other carb sources – such as rice and potatoes – but still take in fewer calories. What's more, pumpkin is a good source of fiber, which can help curb your appetite."
Use canned pumpkin puree here for best results. We've tried making our own pumpkin puree, and while you can, it's a lot of work! The healthiest is organic pumpkin puree if you can find it in your local store.
_________________
Coconut Milk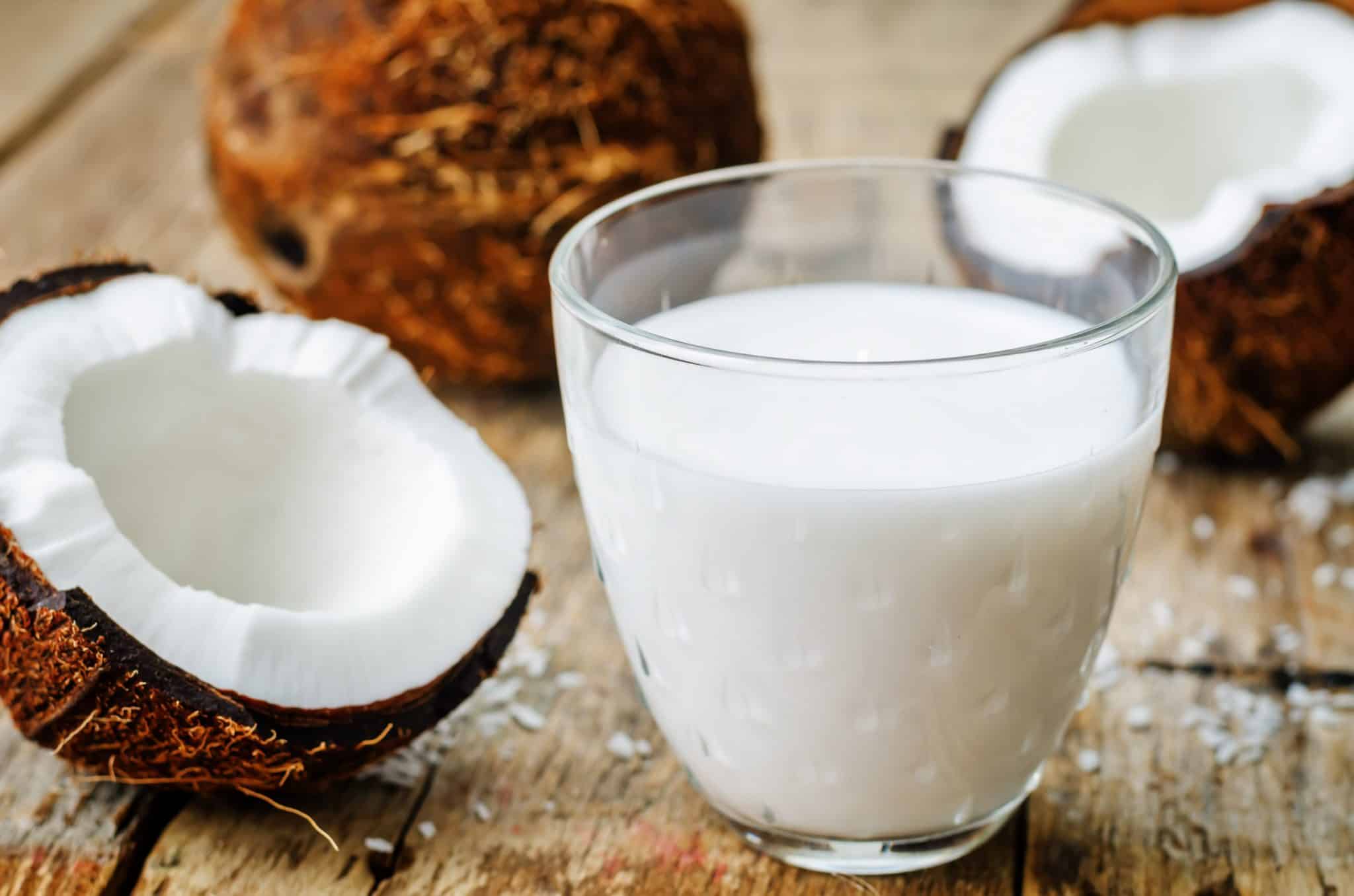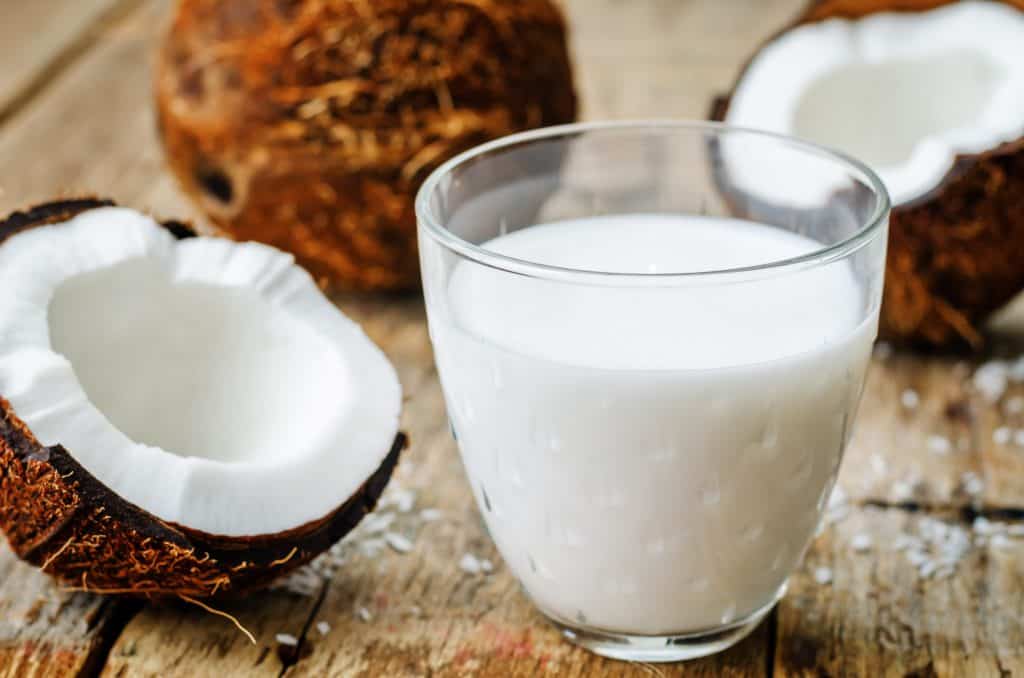 We like the subtle hint of coconut when we use coconut milk in this recipe, which is why we chose it, but feel free to use any milk you like.
Unsweetened almond milk, soy milk, cashew milk, any nut milk or even regular dairy milk will work. Bonus if it's an extra creamy variety! You can also use vanilla flavored milk, just look for an unsweetened vanilla so you're not adding extra calories and sugar.
_________________
Dates
We add one date to this recipe for an extra burst of sweetness with no added sugar. Dates are all-natural and are excellent sources of several nutrients, fiber and antioxidants.
Just be sure to either buy pitted dates or remove the pit before adding to your blender because date pits are super hard and you don't want pit fragments in your smoothie.
_________________
Vanilla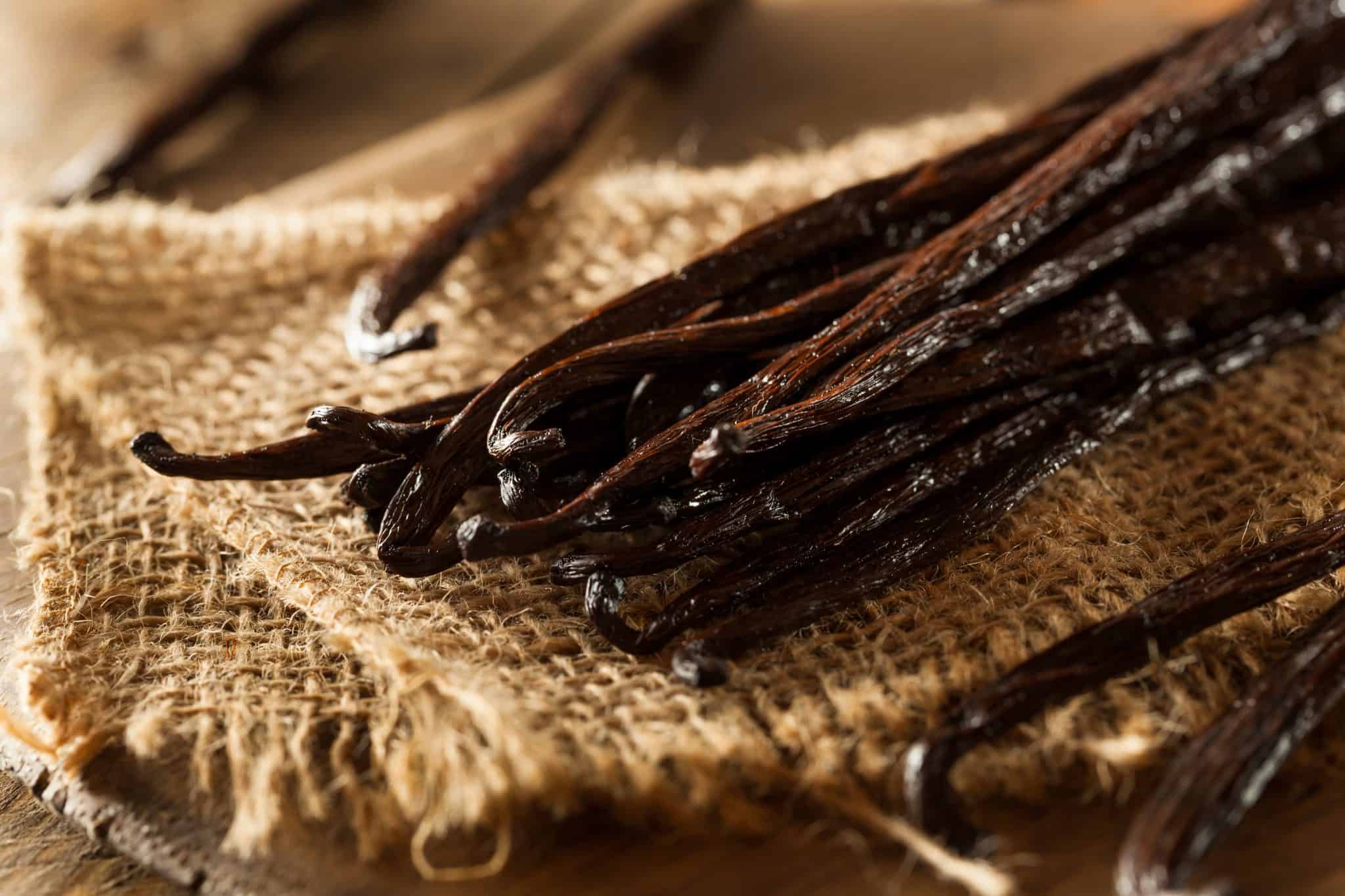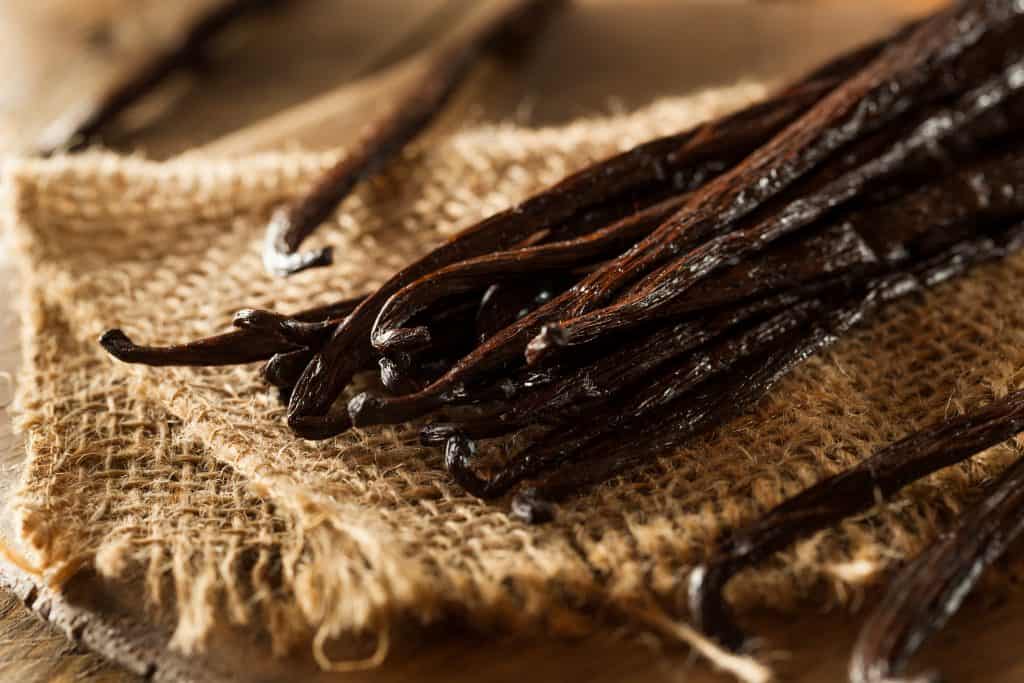 Just a touch of vanilla in our recipe brings out the pumpkin pie flavor.
We call for all-natural vanilla extract in this recipe, but you can also use vanilla milk and skip this or you can scrape a vanilla bean or buy vanilla bean powder.
_________________
Pumpkin Pie Spice
This really makes it! The pumpkin pie spice blend is what gives you the rich flavor of pumpkin pie in this smoothie.
If you don't have any pumpkin pie spice but have a lot of individual spices on hand, you can make your own with this tutorial.
How to Blend a Healthy Pumpkin Smoothie
This recipe is pretty simple, but here are a few tips on how to get it just right.
Tip 1: Use frozen banana for the best consistency. If you don't have frozen banana, cut a fresh one into chunks and add a few ice cubes to your blender.
Tip 2: Add all of your ingredients to the blender at once and blend until smooth.
Tip 3: If your blender has trouble getting things moving, add a little bit of water or milk until it gets going.
Other Weight Loss Smoothies You'll Love
How to Customize this Healthy Weight Loss Smoothie Recipe
Add greens: This is my favorite customization! Toss in a handful of greens such as spinach, kale or swiss chard for an extra boost of nutrition without affecting the taste (spinach really hides well).
Extra protein: If you want to turn this into more of a meal replacement smoothie, add in some extra protein. You can do this by adding a scoop of your favorite protein powder or adding some Greek yogurt. I love to add vanilla protein powder and skip the vanilla extract!
Make it sweeter: If you like things on the sweeter side, you can add another date, use vanilla milk or add a little bit of honey, agave nectar or pure maple syrup. The maple syrup really adds to this recipe if you don't mind the extra sugar and calories.
Make it spicier: If you want more of a pumpkin spice flavor, add in an extra ¼ teaspoon of pumpkin pie spice.
Thicken it up to make a smoothie bowl: Smoothie bowls are big hits with my kids, and I'll often add the protein powder and less liquid to make them a pumpkin pie smoothie bowl (with delicious toppings!).
Add in seeds: pumpkin seeds, chia seeds, hemp seeds and flax seeds are all excellent additions to this smoothie, even if you only sprinkle a few on top.
Common Questions about Pumpkin Smoothies for Weight Loss
Is it better to use fresh or canned pumpkin?
Canned pumpkin is best for this recipe because it's already been cooked and it's easier to find year-round. However, you can use fresh pumpkin if you have it on hand. Just cook it first by roasting in the oven or boiling on the stove until soft and then strain out the extra liquid.
Can I make this recipe ahead of time?
Yes, you can make this smoothie ahead of time and store it in the fridge for up to 24 hours. Just add all of the ingredients (except for ice, if using) to a blender and blend until smooth. Pour into a airtight container and store in the fridge. When you're ready to drink, add the smoothie back into the blender with ice (if using) and blend until smooth.
Can I freeze this recipe?
Yes, you can freeze this recipe! Just blend all of the ingredients together and pour into a freezer-safe container. Freeze for up to 3 months. When you're ready to drink, thaw the smoothie overnight in the fridge and then add it back into the blender with ice (if using) and blend until smooth.
Is this recipe vegan or dairy-free?
Yes! This recipe is vegan and dairy-free. Just be sure to use non-dairy milk such as almond milk, cashew milk or coconut milk. Most all of our recipes are dairy free because we have a kiddo who is allergic to dairy.
Delicious Pumpkin Smoothie for Weight Loss
Try this easy pumpkin smoothie recipe that tastes like pumpkin pie!
Ingredients
1

banana

frozen

1

cup

pumpkin puree

canned

1

cup

coconut milk

1/2

tsp

vanilla extract

1

date

pitted

1/4

tsp

pumpkin spice
Instructions
Add all ingredients to blender.

Blend on high speed until smooth.
Final Thoughts
This delicious pumpkin spice smoothie is perfect for weight loss! It's full of simple ingredients like banana, pumpkin puree, coconut milk, dates, vanilla and pumpkin pie spice. This recipe is also easily customizable to fit your taste. So whether you like it sweet or spicy, this smoothie is sure to please. Enjoy!