The Best Watermelon Spinach Smoothie
Disclosure: This post may contain affiliate links, meaning I get a commission if you decide to make a purchase through my links, at no cost to you.
Looking for a great smoothie that can help with weight loss and give you a ton of vitamins and minerals? Try this easy watermelon spinach smoothie made with simple ingredients!
Why We Love this Watermelon Green Smoothie Recipe
I started my love affair with green smoothies while pregnant with my third child. I got gestational diabetes with all of them and the second was over 10 lbs!!
So I was determined NOT to have another ten pound baby and watched what I ate very, very carefully – and that included a ton of green smoothies! I had my third little guy in August, so I loved watermelon during that time, and this smoothie never disappointed.
Ingredients in Our Favorite Watermelon Smoothie
1. Watermelon
This goes without saying that in a watermelon smoothie you've got to have the watermelon! Choose seedless watermelon or simply remove the seeds.
The best is frozen watermelon, so if you have time to plan ahead, go ahead and cut up some fresh watermelon cubes and pop them in the freezer for whenever the smoothie mood strikes.
---
2. Spinach
As the name implies, this recipe uses spinach! Spinach is a wonderful green addition to our smoothie because the flavor blends in so well.
I know a lot of people hate greens, but when you blend them in smoothies like this you can't even tell they are there!
---
3. Strawberry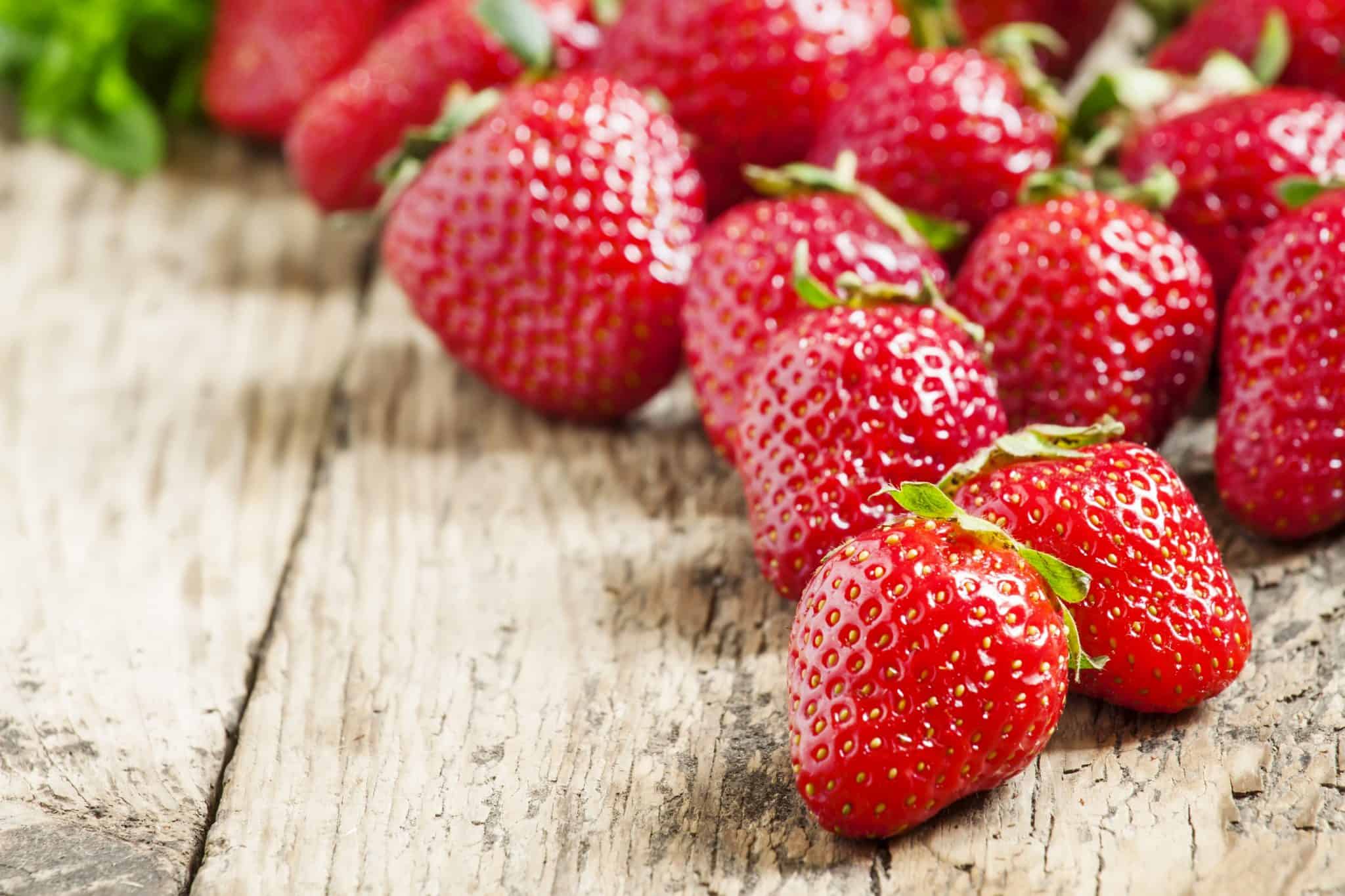 The addition of strawberries to this smoothie gives an extra nutrient punch as well as adding amazing flavor.
You can use fresh strawberries (I don't even bother taking the hull off!) or you can use frozen fruit. If using fresh watermelon I definitely recommend frozen strawberries here for best results. If using frozen watermelon you could opt for fresh.
---
4. Banana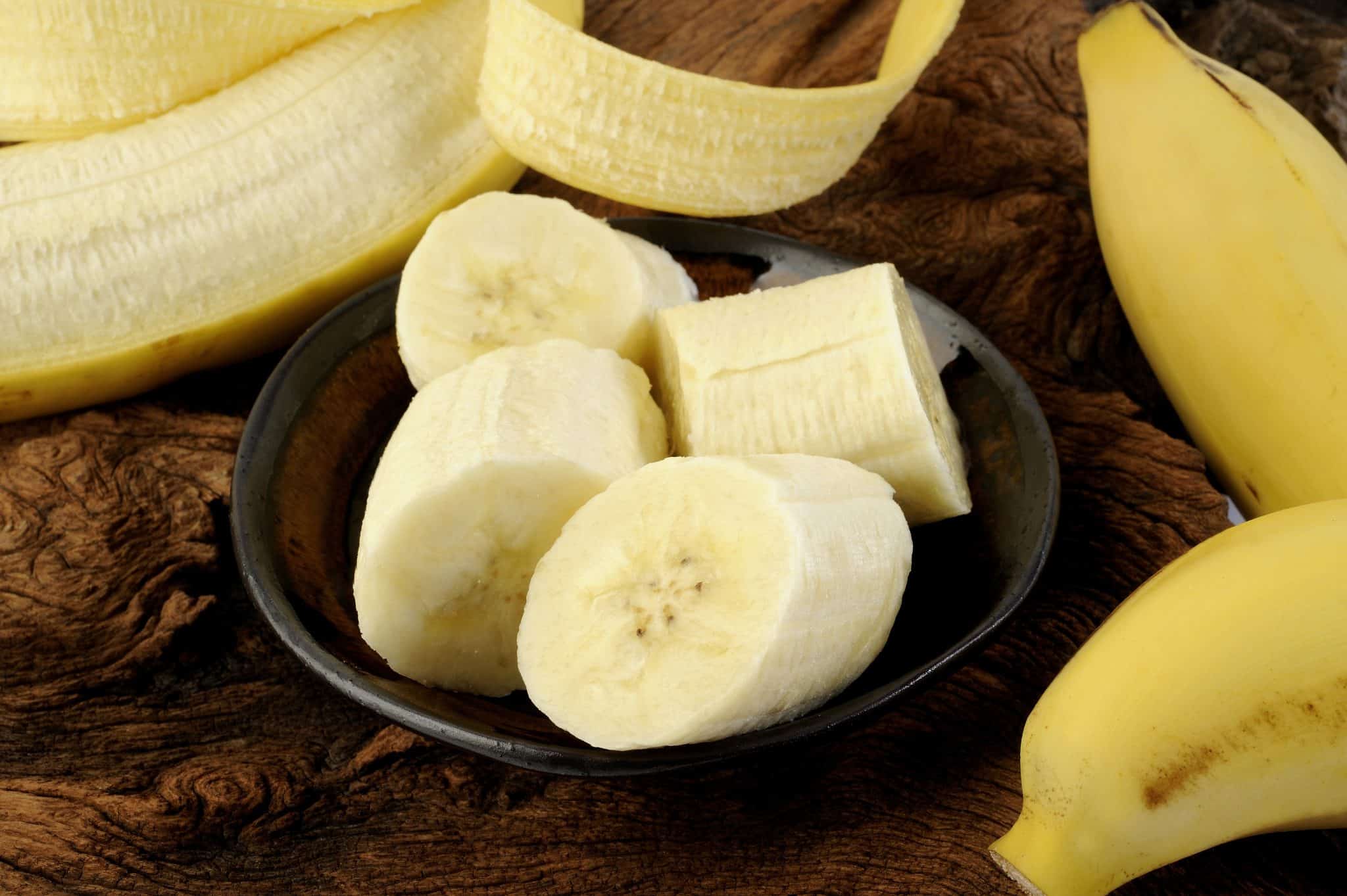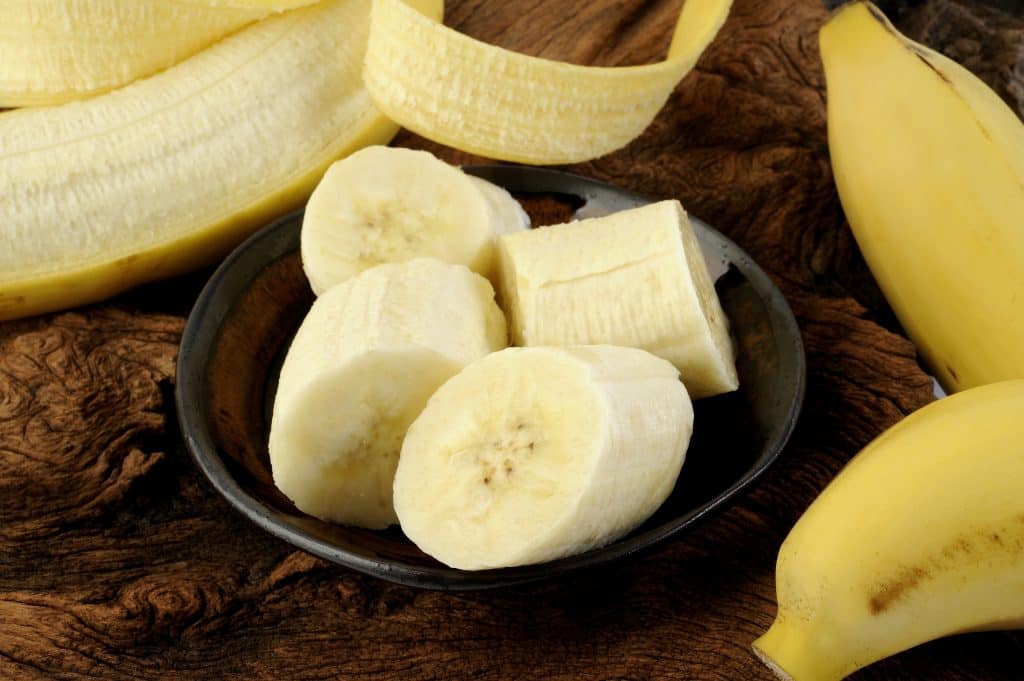 A fresh banana works so well with greens of any kind! It takes away any bitterness from greens (although you shouldn't have any bitterness with spinach) and gives a sweetness to the smoothie so that no other sweetener is needed.
You can also use a frozen banana if desired, especially if using fresh fruit for the watermelon and strawberries. (Freezing bananas when they are past their prime is the perfect way to use them up and save money!)
---
5. Filtered Water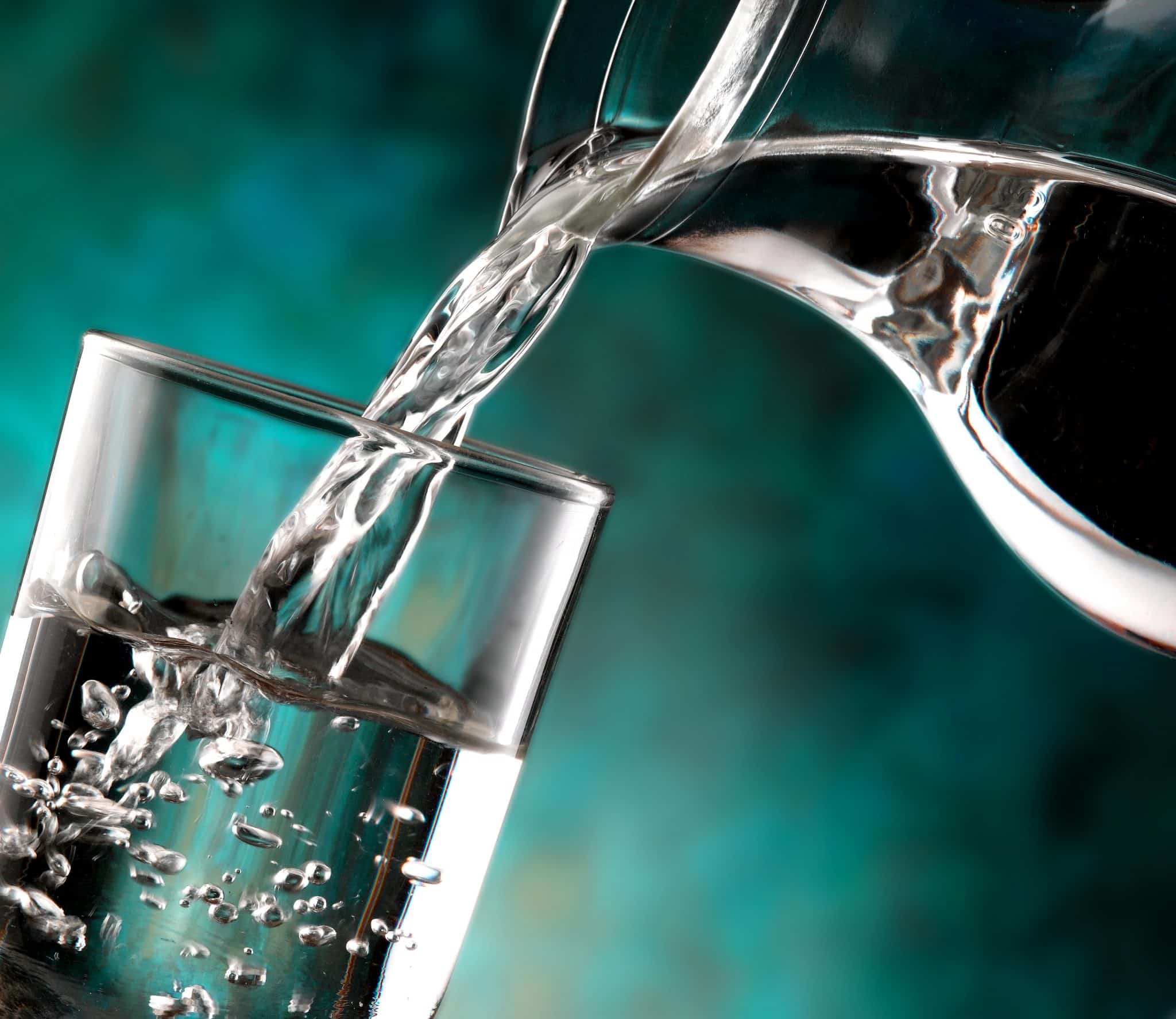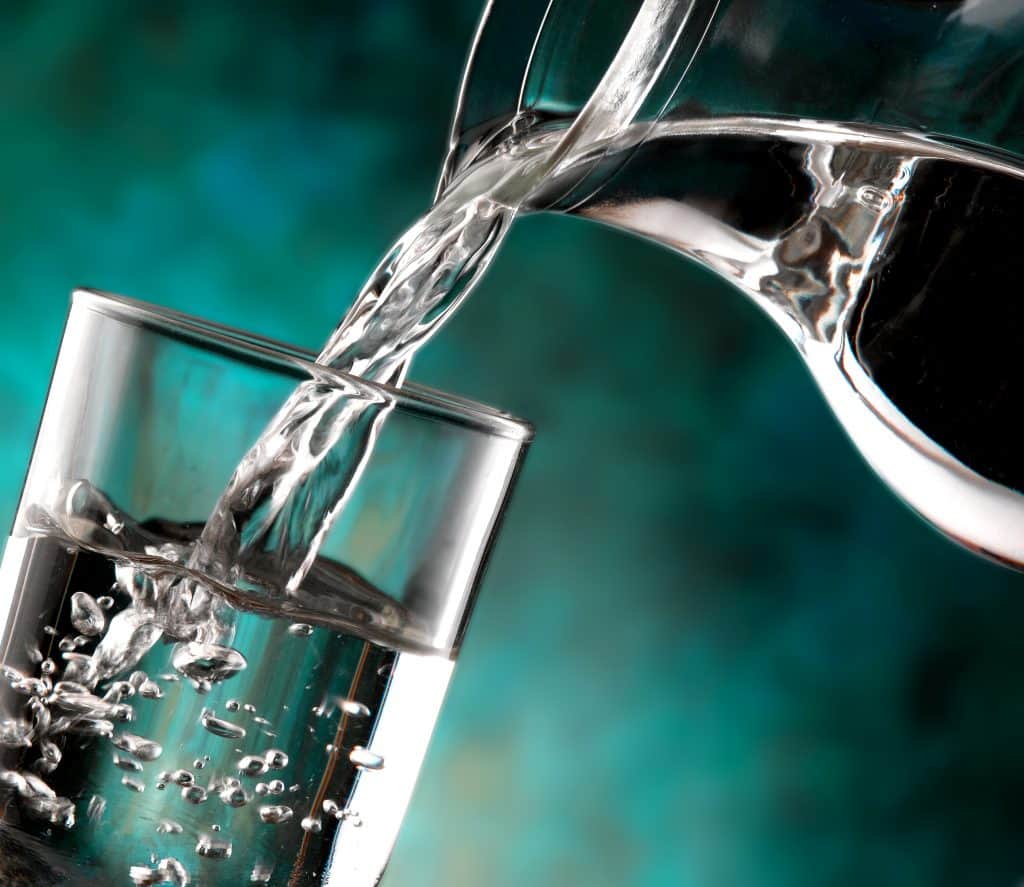 I'll discuss some alternatives to water below, but this is typically what I use as the base for a simple green smoothie recipe.
Water isn't going to add any calories or carbohydrates to your smoothie, so if you are looking to lose weight I would recommend this liquid.
---
How to Customize Your Watermelon Smoothie Recipe
One of the best things about smoothies (among many!) is how easy they are to customize. Here are a few ways you can easily customize this simple smoothie recipe:
1. Add Sweetener
You can always add honey, maple syrup, Stevia or any desired sweetener you like to sweeten up this recipe. With the banana I find it sweet enough, but I've noticed when I go through a period of not eating so healthy I have to tone down my sweet tooth gradually.
Another natural way to make it sweeter is to add a super sweet fruit like pineapple or even a juice such as orange juice or watermelon juice.
2. Change out the Liquid
Water doesn't make it creamy enough? No problem! Use coconut milk, regular milk, almond milk or any other milk you like. Coconut water is another great option.
You can also try plain yogurt or greek yogurt, too! (This might need a bit of milk or water as well to blend to the right consistency – or make it a smoothie bowl!)
3. Add in other Super Foods
Depending upon what mood I'm in that day I might add seeds such as chia seeds or hemp seed to my smoothies. Both of these tiny seeds pack a huge nutritional punch.
If you don't mind the bite of fresh ginger, you can add that to your fruit smoothies. This is wonderful for your digestion.
Mint leaves are another great option because you get the extra benefit of the leaves with the minty flavor they provide.
Another option I've seen is to add a bit of vanilla – either a splash of pure extract (use sparingly!) or a tiny scraping from a vanilla bean.
5. Ways to Tone Down the Sweetness
For some people, this might be a little too sweet. Try adding lemon juice or lime juice to tone it down a bit.
Another option is to add another vegetable, like cucumber or celery, that aren't as sweet. The cucumber will add liquid to your smoothie, too.
6. Add Some Protein or Fat
Blend in a nut butter or add a scoop of your favorite protein powder.
---
How to Blend a Perfect Watermelon Spinach Smoothie
This is my preferred way to blend a smoothie. If your blender is having trouble blending, try adding greens and liquid first and blending, then adding the rest of the ingredients.
Step One: Add spinach to blender.
I like to add my greens first thing. (See how to measure leafy greens here)
Step Two: Add watermelon pieces, strawberries, and banana.
The fruit goes in next, it doesn't matter which order you put them in.
Step Three: Add liquid.
The liquid will seep in the areas around the fruit and greens, so it will get to the blades.
Step Four: Blend!
Turn on that blender and let it do its thing!
---
Nutrition in a Melon Green Smoothie
Vitamin C
There is a lot of vitamin C in this smoothie thanks to the watermelon and strawberries. Vitamin C is an antioxidant and can help protect the body against free radicals.
Vitamin C also helps us to fight off infections and heal wounds. It also helps us absorb iron and helps to make collagen.
Read more about Vitamin C here.
Potassium
Potassium is super important for muscle contraction and helping the heartbeat to stay regular. It also has the important job of helping nutrients get into cells and helping remove waste from cells.
Getting enough Potassium can also help counteract the harmful effects off too much sodium.
Read more about Potassium here.
Fiber
Fiber is very important for regular digestion. It's a type of carbohydrate that humans can't break down in our bodies, so it passes through the digestive system and helps "scrub" out waste.
Most adults in America do not get enough fiber, so it's important to consume more in our diets and green smoothies can help!
---
How to Store a Watermelon Green Smoothie
You can store a smoothie in the refrigerator, covered, for a day. It's best to consume them when they are made, but they can be taken to-go or stored.
You can also make them into smoothie pops! We do this a lot at our house.
---
Commonly Asked Questions about Blended Watermelon and Spinach Smoothies
Is it OK to drink a green smoothie every day?
Green smoothies are one of the most healthful things you can eat, but they shouldn't be your only source of nutrition. It's perfectly okay to have one green smoothie every day, and it's always a good idea to swap out your greens every week or so. So switch that spinach to kale and you're good to go!
Is putting spinach in smoothies good for you?
Absolutely!! Leafy greens are one of the healthiest things you can eat, and spinach is one of the best. Spinach is great source of Vitamin A, Vitamin C, Vitamin K, iron, folate, potassium and also a great source of fiber.
Can you put raw spinach in a smoothie?
Eating spinach raw is one of the best ways to get all the nutrients out of this wonderful leafy green. Bonus if you use spinach microgreens – the tiny versions of the plant can have up to 40% more nutrients!
What fruit mixes well with watermelon?
This wonderful fruit pairs well with many others, including the strawberries and banana seen in our recipe. You could also add mango, pineapple and other melons as they also go well with watermelon.
---
Watermelon Spinach Smoothie
Make this refreshing watermelon green smoothie in minutes – full of nutrition with a refreshing taste.
Ingredients
2

cup

watermelon chunks

1/2

cup

spinach

15g or 0.5 oz fresh

10

strawberries

1

banana

peeled

1

cup

filtered water
Instructions
Place spinach in blender.

Add watermelon, strawberries and banana.

Add water.

Blend until smooth.
Notes
This is my preferred way of making a smoothie. If you are having trouble blending, try adding the greens and liquid first, blend and then add the rest of the ingredients and blend again.
Nutrition
Serving:
1
g
Calories:
275
kcal
Carbohydrates:
67
g
Protein:
7
g
Fat:
2
g
Polyunsaturated Fat:
1
g
Sodium:
79
mg
Fiber:
10
g
Sugar:
43
g
You Might Also Love This Watermelon Green Smoothie:
I hope you'll try this sweet watermelon spinach smoothie and add it to your rotation!
Happy Greens!
Amanda