Easy Watermelon Smoothie for Weight Loss
Disclosure: This post may contain affiliate links, meaning I get a commission if you decide to make a purchase through my links, at no cost to you.
Summer is the perfect time to enjoy delicious and refreshing smoothies. This easy watermelon smoothie recipe is a great way to help lose weight in a healthy way.
The simple ingredients make it quick and easy to prepare, and it's perfect for a summer snack or light meal. So, if you are in the mood for something sweet (like I am a lot of the time!), then give this easy recipe a try.
Why We Love This Easy Watermelon Smoothie Recipe
I love it because it is super low calorie but refreshing and delicous. My kids love it because it's tasty and makes the best frozen smoothie pops.
It's also dairy free, which is great because I have a non dairy kiddo who can't have any form of dairy. If you've been around here a while, you'll know that most of our healthy recipes are vegan and gluten free.
It's only four ingredients, so you can blend it up in no time, which is another plus for us. I make a big batch of it and freeze it in these popsicle sleeves (you can also use cute popsicle molds).
Ingredients in Our Weight Loss Watermelon Smoothie
Watermelon
Watermelon is around 90 percent water, so you know it's low calorie. It's a wonderful fruit for a summer smoothie since watermelon is so abundant at this time of year.
It's also full of nutrients – watermelon is a wonderful source of vitamin C, vitamin A, potassium and fiber as well. You can use fresh or frozen watermelon, just make sure to use seedless watermelon or remove the dark seeds.
_________________
Banana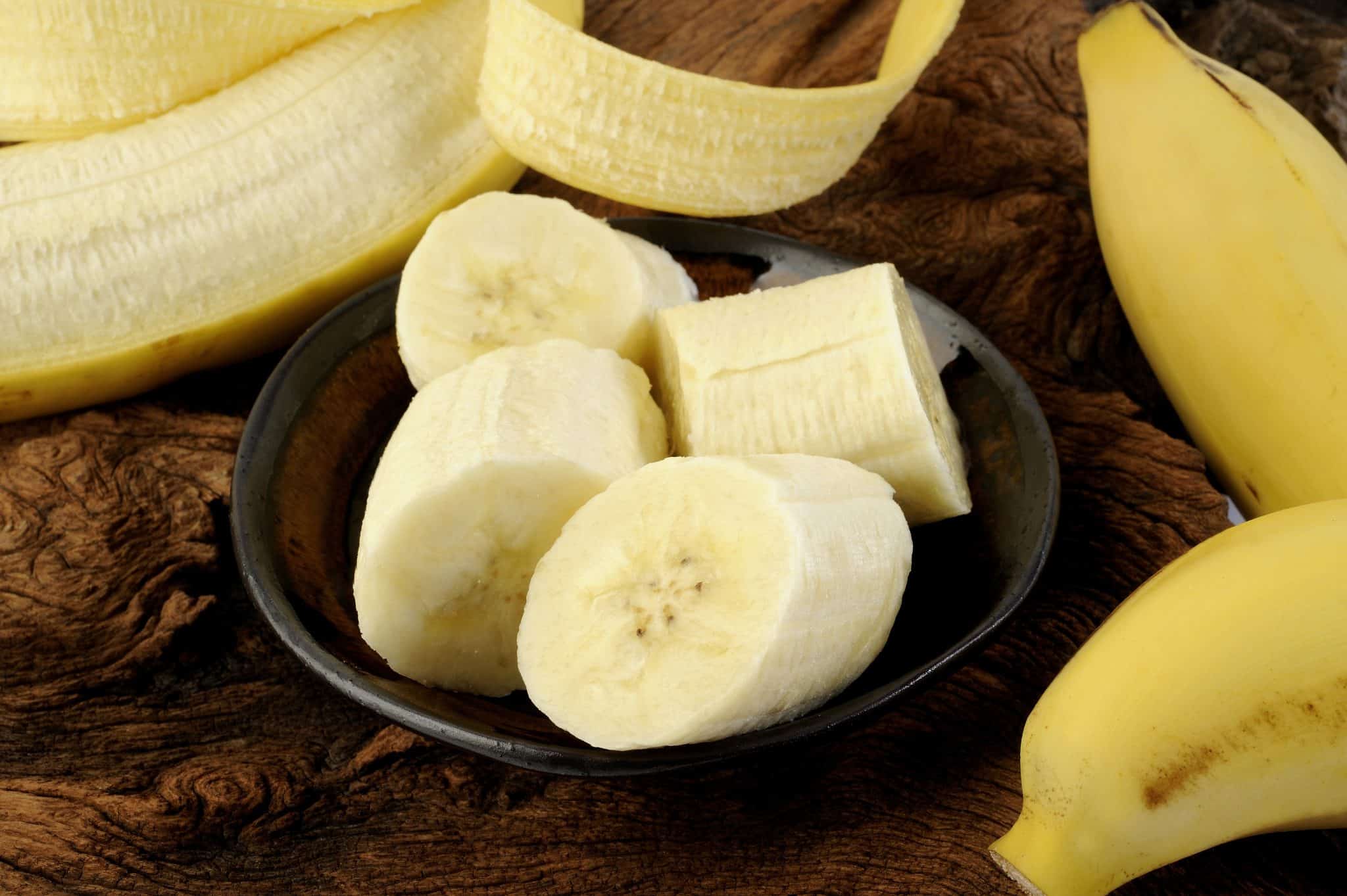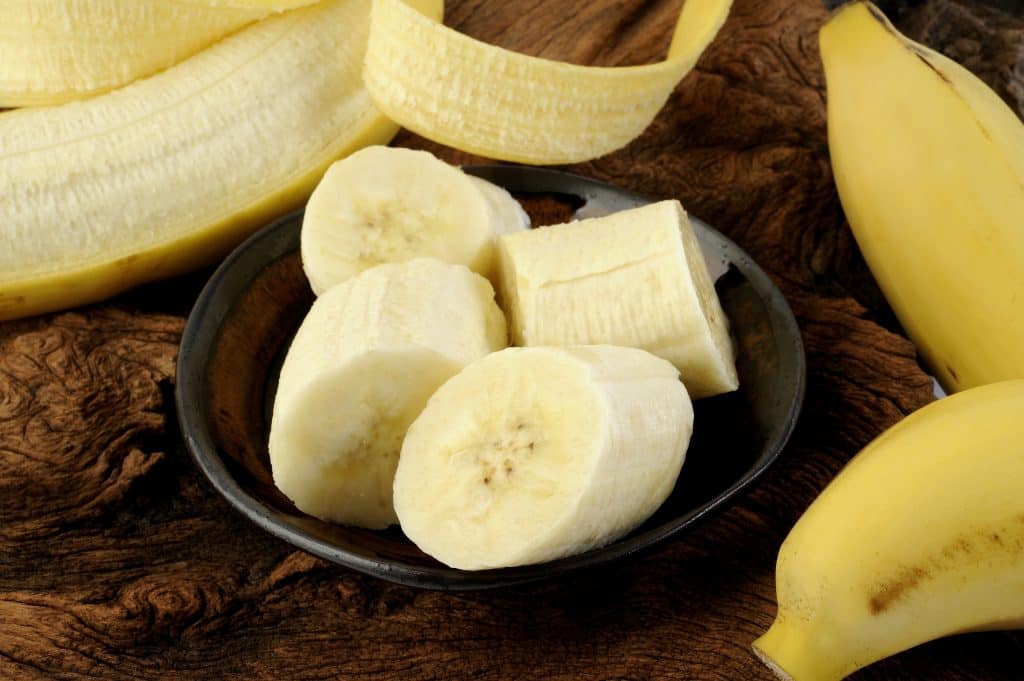 Bananas are another great fruit for weight loss since they are low calorie and full of fiber. They also add a creamy texture to our smoothie without using any dairy products. I guess we could call this a watermelon banana smoothie!
We like to use frozen bananas, and will often buy them in the reduced produce section at our local store. We peel and freeze them when we get home so we always have overripe banana on hand for smoothies! We usually always make a banana smoothie of some sort.
_________________
Mint
Mint is a refreshing herb that's perfect for summertime. It has many health benefits, including aiding in digestion and helping to control cravings.
Fresh mint also gives our smoothie a delicious flavor, and makes it feel more like a treat than a healthy drink.
We grow several varieties of mint in our garden, including spearmint, sweet mint, chocolate mint and peppermint! This is one of the easiest plants to grow, so if you want to start growing your own greens, I'd suggest mint (but grow it in a container because it will take over!).
_________________
Coconut Water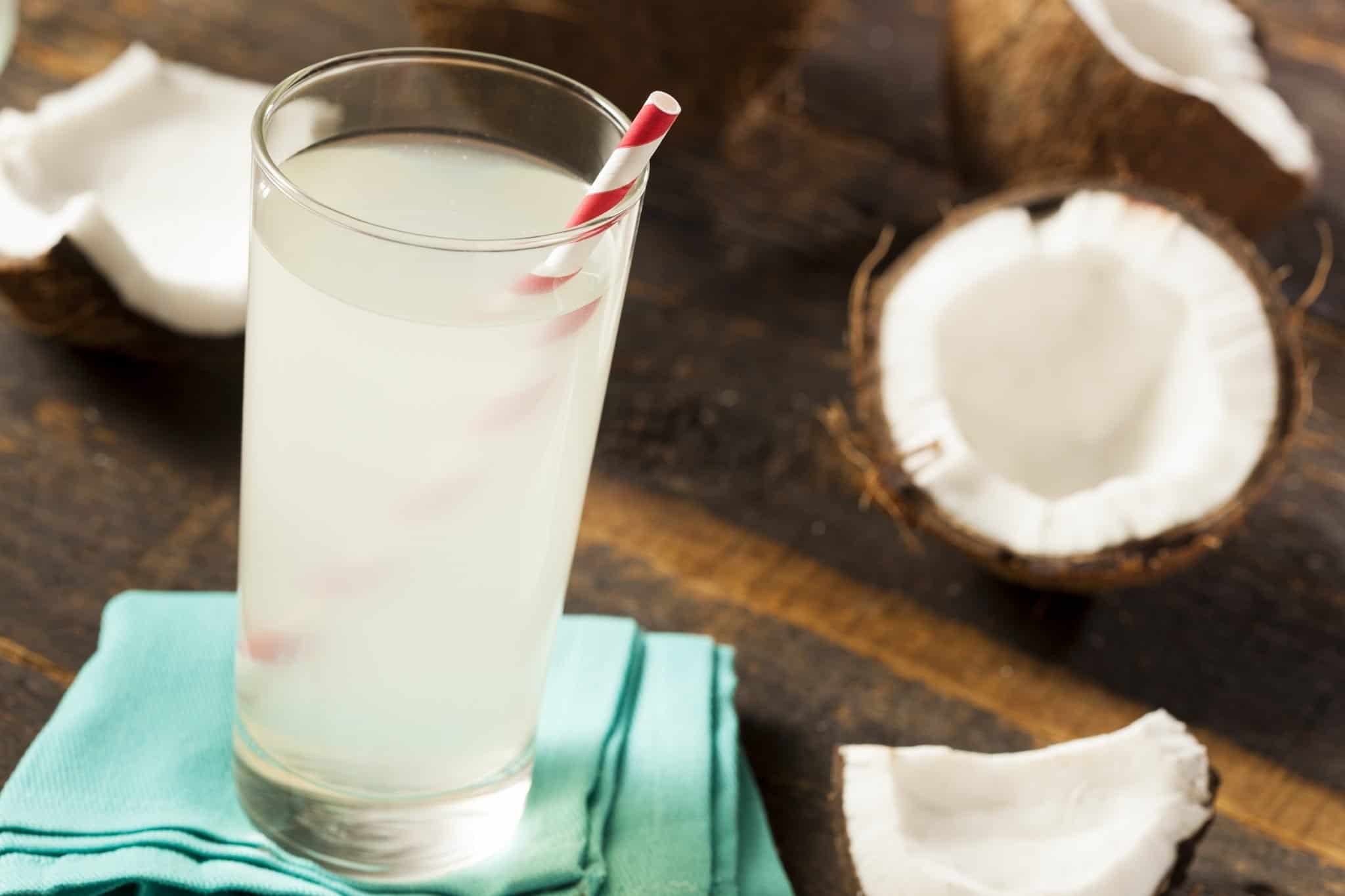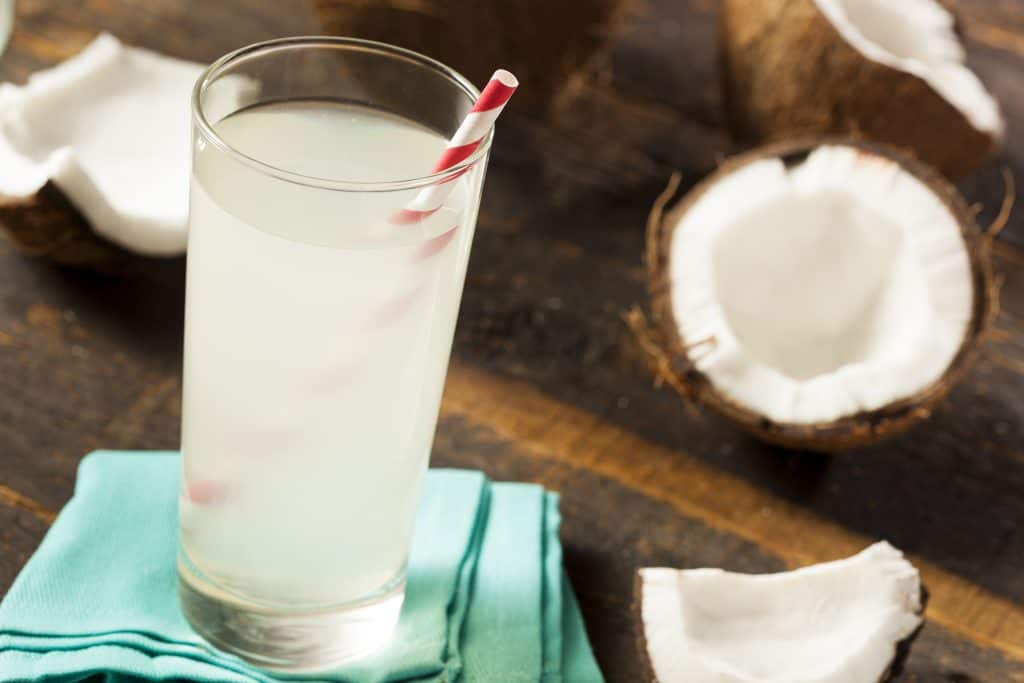 Coconut water is the perfect addition to this smoothie since it's full of electrolytes and nutrients. It's also low calorie and has no sugar, making it a great choice for those watching their weight.
Coconut water is also a natural diuretic, so it helps to flush out toxins and excess water from the body. This is especially important in the summer when we tend to sweat more and can become dehydrated more easily.
_________________
How to Make Our Watermelon Smoothie
This smoothie could not be easier to make! Simply add all of the ingredients to a blender and blend until smooth.
If you find that your fresh watermelon is not very sweet, you can add a little bit of honey or agave nectar to taste. If you don't want to add calories but want the sweet taste, try stevia or monk fruit.
We like our smoothies on the thick side, but if you prefer a thinner consistency, simply add more coconut water or water until you reach the desired consistency.
If you want to make this into a popsicle, simply pour the smoothie into popsicle molds and freeze. This recipe makes about 6-8 popsicles, depending on the size of your molds.
Enjoy this delicious and easy watermelon smoothie all summer long!
How to Customize Our Watermelon Banana Smoothie Recipe
There are so many ways that you can customize this smoothie recipe to make it your own.
Here are a few ideas:
-Add other fruits: Try adding berries, mango, pineapple, papaya or other fresh or frozen fruit for a different flavor. Frozen strawberries are especially delicious in this smoothie, making a strawberry watermelon smoothie. Yum!
-Make it green: Add a handful of spinach or kale for a nutrient boost. Even try a cucumber for a watermelon cucumber smoothie.
-Change the liquid: Use almond milk, regular milk or fruit juice instead of coconut water. Another great idea is to use watermelon juice.
-Add protein: Add a scoop of protein powder or Greek yogurt for an extra filling smoothie.
-Take the sweetness down: If it's too sweet for your taste, just add in a splash of lime juice or lemon juice with your watermelon cubes.
-Make it a bowl: Don't blend all of the ingredients – leave some chunks for a delicious smoothie bowl. Top with fresh fruit, granola or nuts.
-Change out the watermelon: Try using a different melon such as canteloupe or honeydew. One of my sons is obsessed with canteloupe and he loves a canteloupe smoothie.
-Add superfoods: Add in chia seed, hemp seeds, flax seed, acai or any other superfoods you enjoy.
Watermelon Smoothie Benefits
Watermelon is not only delicious, but it's also great for you! Here are a few of the benefits of watermelon:
–Weight loss: Watermelon is low in calories and full of water, making it a great fruit for weight loss.
–Digestion: Watermelon is a good source of fiber, which aids in digestion.
–Muscle soreness: Watermelon is rich in an amino acid called citrulline, which has been shown to reduce muscle soreness.
–Skin health: Watermelon is packed with antioxidants and vitamins A and C, which are all good for the skin.
–Heart health: Watermelon contains lycopene, a phytonutrient that has been shown to reduce the risk of heart disease.
As you can see, there are many reasons to add watermelon to your diet! And what better way to do it than with a delicious smoothie? This easy recipe is sure to become a summertime favorite.
Easy Watermelon Smoothie for Weight Loss
Summer is the perfect time to enjoy delicious and refreshing smoothies. This easy watermelon smoothie recipe is a great way to help lose weight in a healthy way.
Ingredients
2

cups

watermelon chunks

cubed

1

banana

frozen

3-5

mint leaves

1

cup

coconut water
Instructions
Simply add all ingredients to a blender and blend until smooth.

If desired, add sweetener to taste.

Drink as is or pour into popsicle molds and freeze for a refreshing and healthy snack or dessert!
Common Questions about Watermelon Smoothies
Is blended watermelon good for weight loss?
Yes, watermelon is a great fruit for weight loss since it's low in calories and high in water content. This means that it will fill you up without adding a lot of extra calories to your diet. A watermelon smoothie is a wonderful, refreshing drink for weight loss.
Is watermelon a natural fat burner?
According to the Today show, watermelon is a surprising food that burns belly fat! It will raise your body's arginine levels, an amino acid that boosts the fat-burning potential. At the same time, the juicy red fruit aids in fat burning while also promoting lean muscle growth.
Is watermelon good for a smoothie?
Watermelon is an excellent choice for a smoothie because it's around 90 percent water, making it hydrating and eliminating the need for a lot of extra liquid. It also tastes great and is a refreshing drink on a hot summer day.
Can I mix banana and watermelon together?
Banana and watermelon make a wonderful combination for a smoothie! The creaminess of a frozen banana combines wonderfully with the texture of blended watermelon, making for a delicious sweet smoothie.
Final Thoughts
There you have it – a delicious and easy watermelon smoothie recipe that's perfect for summertime! I hope you enjoy it as much as we do. Let me know how you customize it to make it your own in the comments below. Happy blending!