Simple Greek Yogurt Smoothie for Weight Loss
Disclosure: This post may contain affiliate links, meaning I get a commission if you decide to make a purchase through my links, at no cost to you.
Losing weight doesn't have to be hard. In fact, it can be quite simple – as this easy Greek yogurt smoothie for weight loss proves.
This smoothie makes an excellent meal replacement, especially for breakfast, and it's very easy to blend up for a breakfast on the go. All you need are some basic ingredients that you probably already have in your kitchen: banana, blueberries, almond milk, greek yogurt, vanilla extract and ice cubes.
Why We Love This Simple Greek Yogurt Smoothie
I'm the only one in our house who is losing weight (hubs is naturally skinny and we have four boys under 13!), but all of us love the taste of this smoothie. I love that I'm getting great nutrition in to the boys, and I also love that I can have this smoothie along with them while I'm losing weight.
One of my favorite ways to serve them smoothies right now is to make them ahead of time and freeze them as smoothie pops. This rich, creamy smoothie makes excellent smoothie pops.
I do have to sub non dairy yogurt for my second son who is allergic to dairy, but this recipe still tastes just as amazing using an almond or coconut milk yogurt. (He's not a huge fan of soy yogurt but I'm sure it would work, too!)
Ingredients in Our Weight Loss Smoothie Recipe
Banana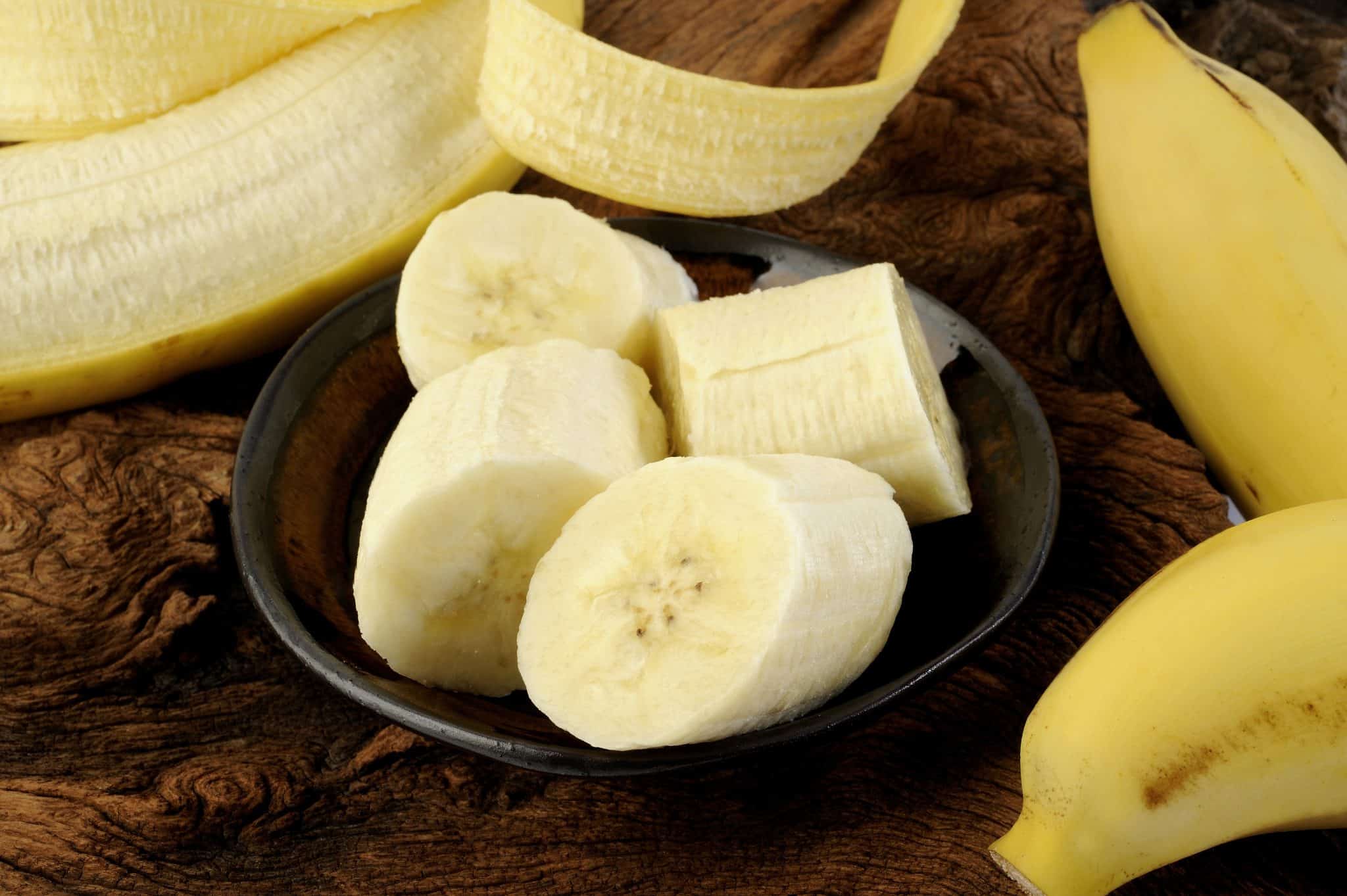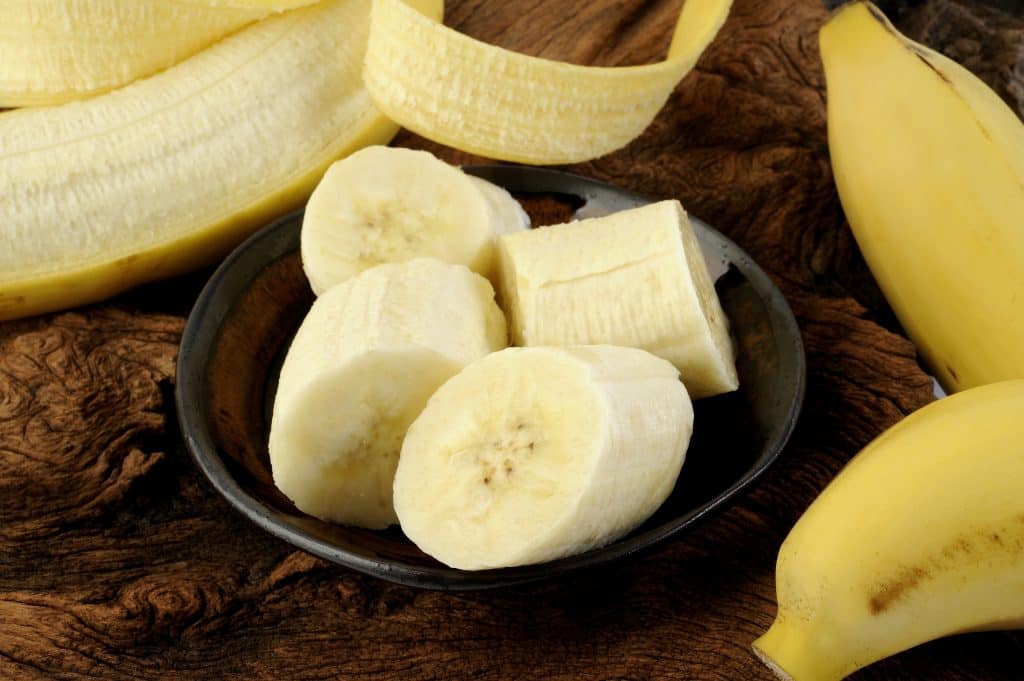 Bananas add just the right amount of sweetness to this smoothie. We love to use frozen banana because they help make it extra creamy. Almost every smoothie I make is a banana smoothie for the creaminess and sweetness it adds.
Bananas are also excellent sources of fiber and potassium, and are low in calories to help fill you up until your next meal and help you lose weight.
_________________
Blueberries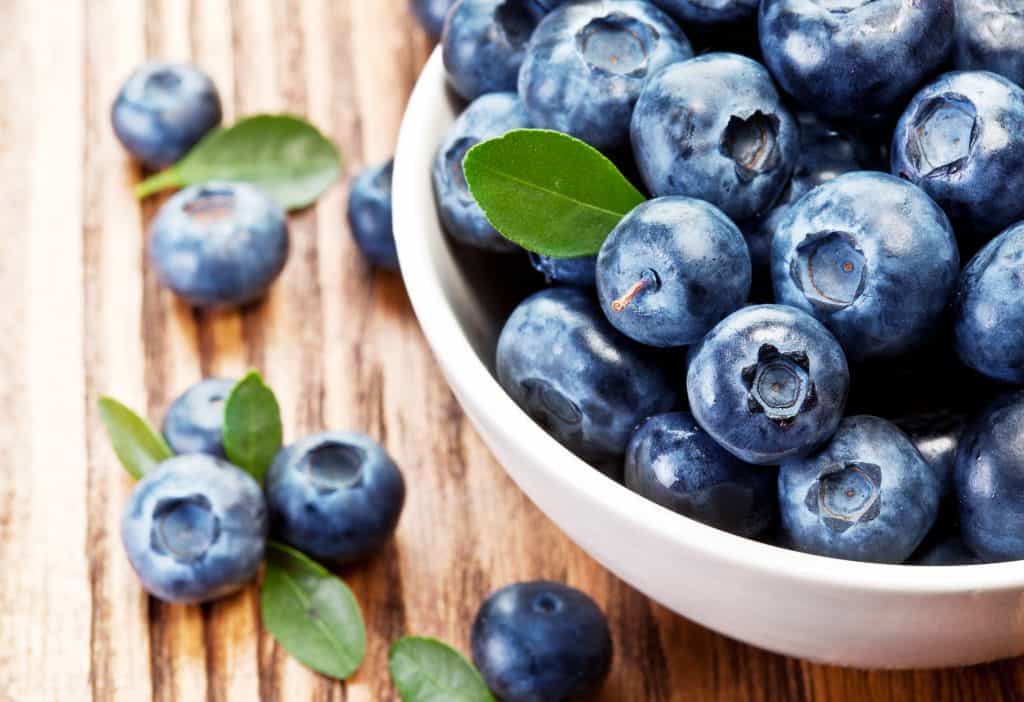 Blueberries add a delicious flavor and beautiful color to this smoothie. It's perfectly fine to use fresh or frozen blueberries. We use fresh when they are in season or on sale, and frozen the rest of the year.
Blueberries are a good source of fiber and antioxidants, which are important for good health. They are one of the healthiest berries you can eat (that you can easily find, that is!), so we get as many in as we can.
_________________
Almond Milk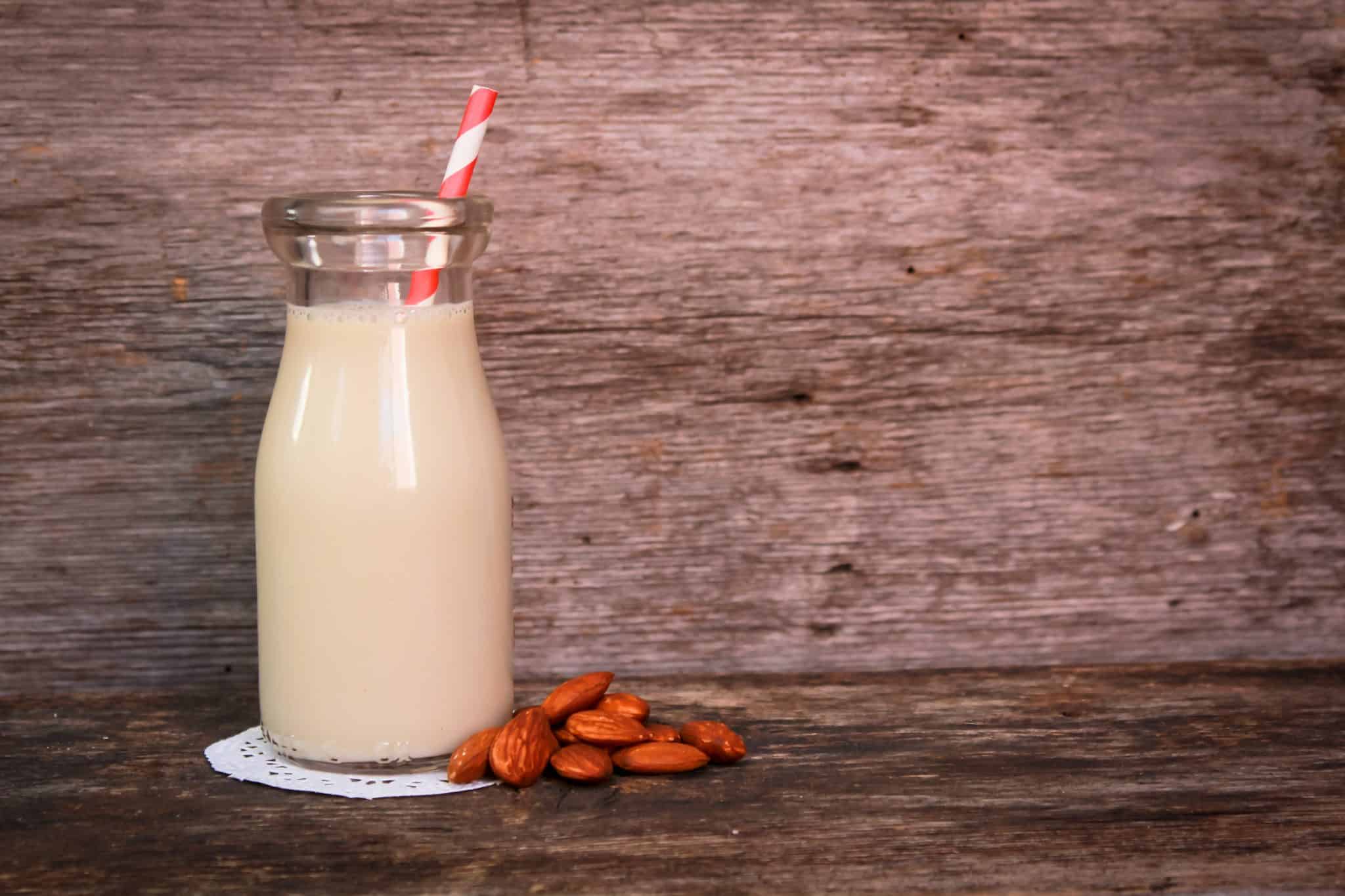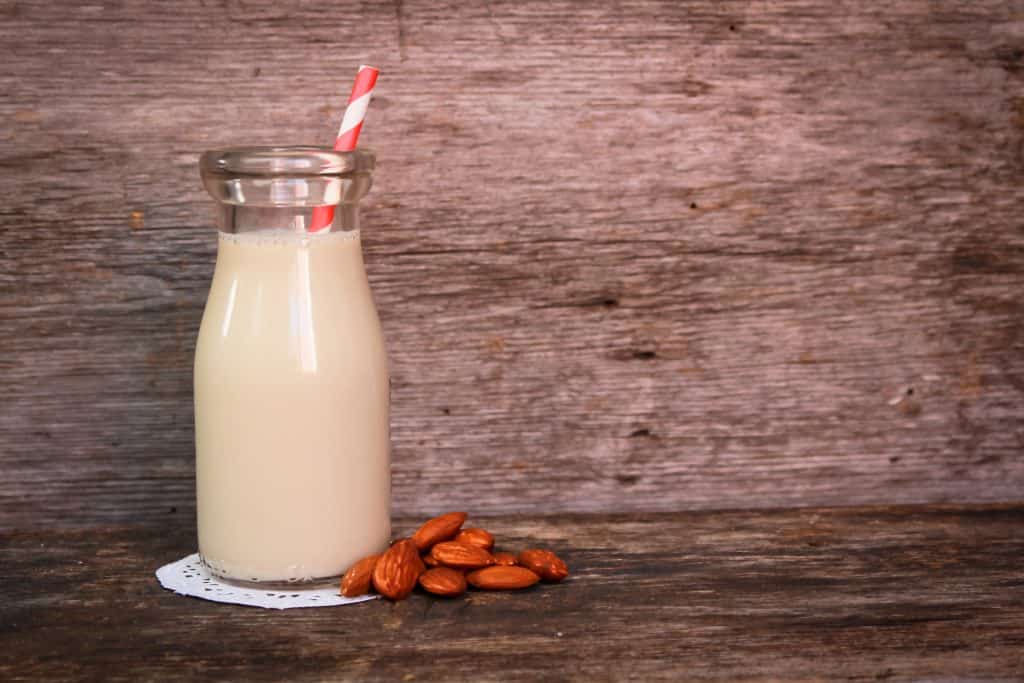 Almond milk is our favorite type of milk to use in smoothies because it's low in calories and has a mild flavor that doesn't overpower the other ingredients.
But any type of milk will work in this recipe – cow's milk, soy milk, coconut milk, etc. Just use whatever you have on hand or prefer to drink. We also keep Chobani Extra Creamy Plain Oat Milk on hand for my dairy free son and use it often.
_________________
Greek Yogurt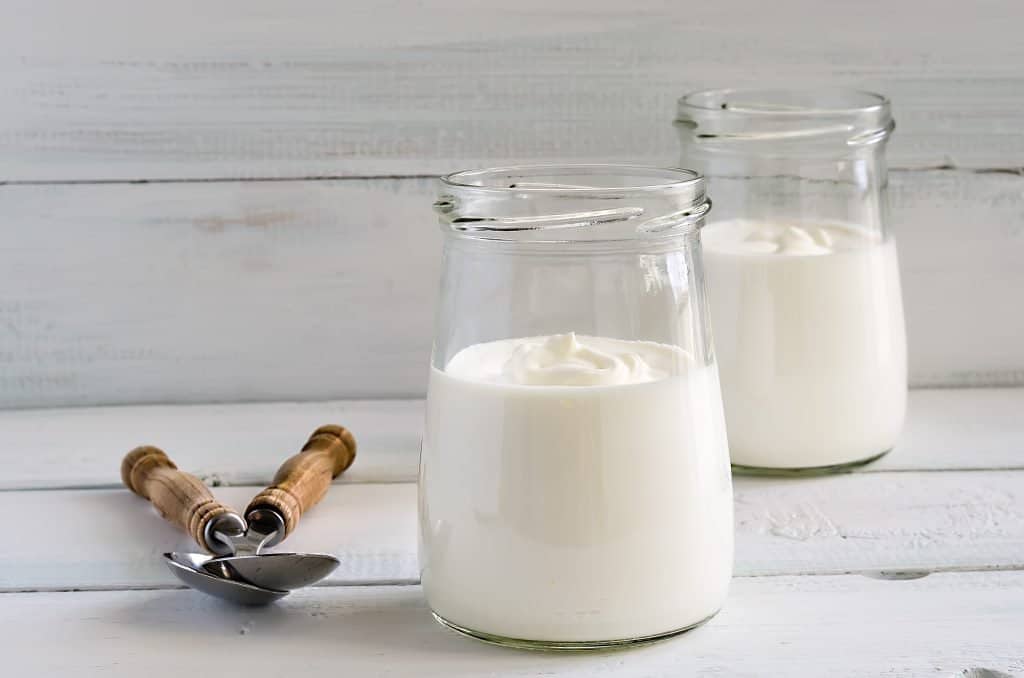 Greek yogurt is a perfect addition to this smoothie because it helps make it nice and thick while adding protein and calcium. It's also very low in calories, which is perfect for weight loss, and the addition of protein can help keep you feeling full. (Read about how protein helps with weight loss here)
You can use plain Greek yogurt or even vanilla (in which case you could skip the vanilla extract), or even substitute a non dairy yogurt to make this easy smoothie vegan, which is something we often do.
_________________
Vanilla Extract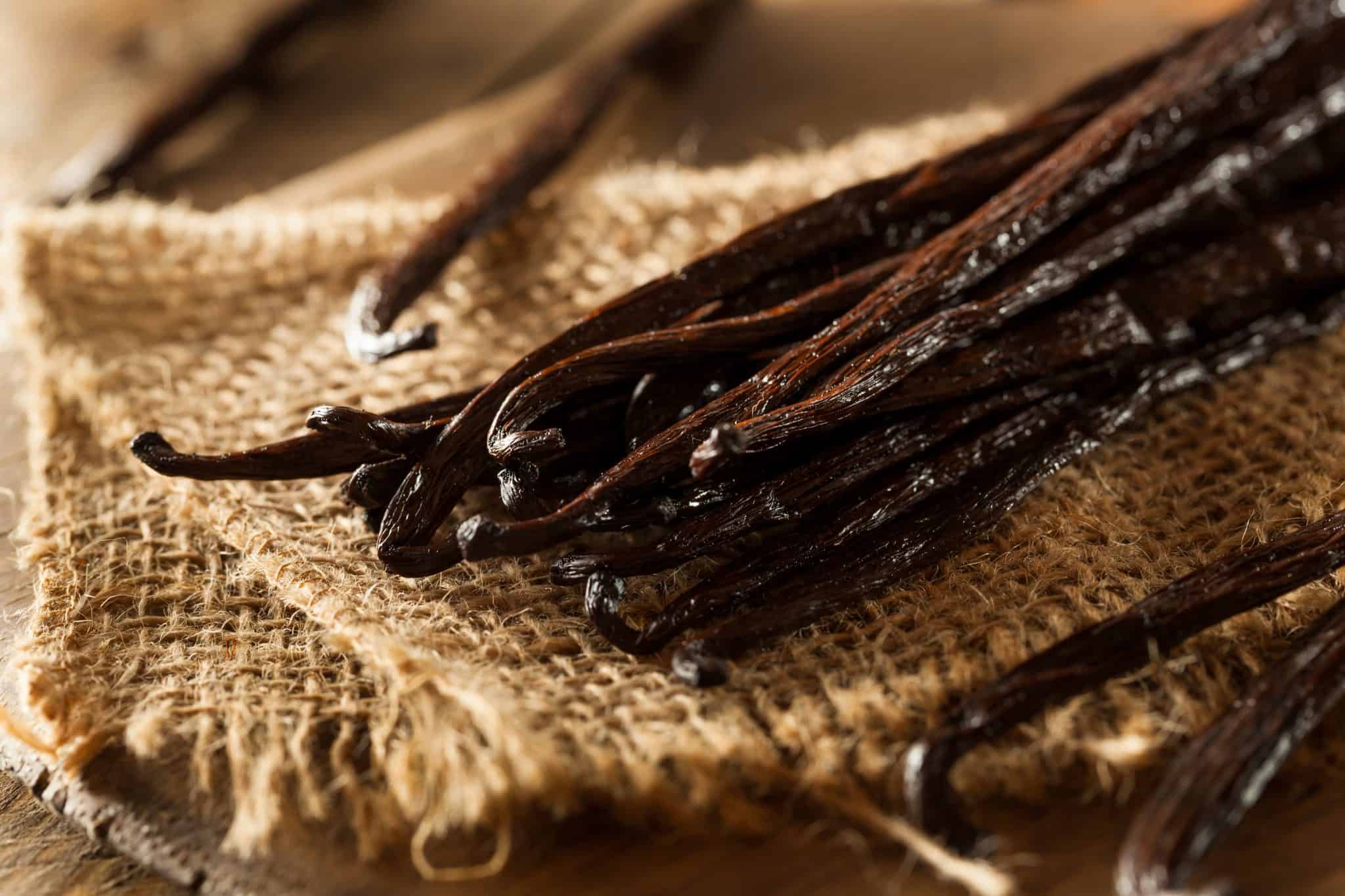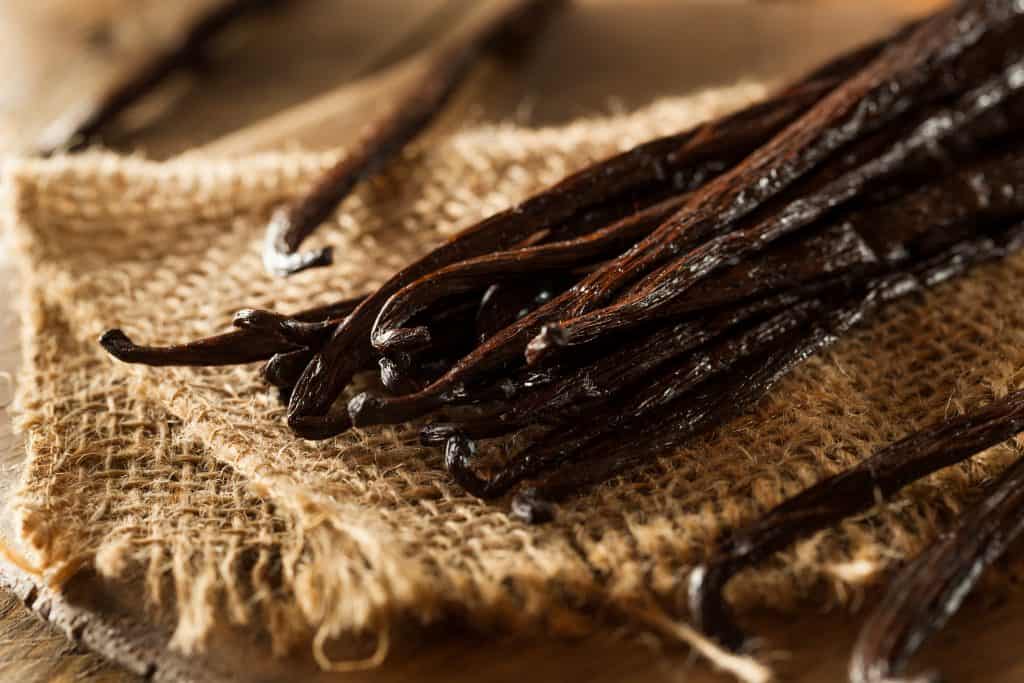 Vanilla extract adds a delicious flavor to this smoothie, but feel free to leave it out if you don't have any on hand. If you're really fancy, you can scrape the inside of one vanilla bean or use vanilla bean powder.
As mentioned above, you can use vanilla yogurt and leave this ingredient out. Also leave it out if you choose vanilla nondairy milk.
_________________
Ice Cubes
Ice cubes are also optional, but we like our smoothies nice and cold so we usually add them. If you're using all frozen fruit you may not need them since you already will have a thick, creamy smoothie.
_________________
How to Blend Our Easy Greek Yogurt Smoothie
Just throw all the ingredients into a blender and blend until smooth. It's so super simple! If you want it a little thinner, add a little more milk. If you want it thicker, add more yogurt or some ice cubes.
Enjoy as is or add a little bit of honey for sweetness. This smoothie is packed with protein and healthy nutrients to help you lose weight and feel great!
Related: Are smoothies good for weight loss?
How to Customize this Blueberry Smoothie Recipe
This smoothie is pretty perfect as is, but feel free to customize it to your liking.
If you're not a fan of bananas, try using mango or strawberries instead.
If you want more of a chocolate flavor, add a little cocoa powder.
And if you need more protein, try adding some protein powder, nut butter (such as peanut butter or almond butter) or chia seed. Nut butters will also add healthy fat, which can help keep you feeling full.
Swap out the milk for coconut water or plain water.
My favorite customization – add in a handful of greens such as spinach or kale for a green smoothie.
There are so many possibilities! Just have fun and make it your own.
Simple Greek Yogurt Smoothie for Weight Loss
Trying to lose weight? Swap out a sugar-laden breakfast for this simple Greek yogurt smoothie – it's nutritious and delicious and you won't feel like you're missing out at all.
Ingredients
1

banana

frozen is best

1

cup

blueberries

fresh or frozen

1

cup

almond milk

or other milk of choice

1/2

cup

Greek yogurt

1

tsp

vanilla extract

ice cubes

optional
Instructions
Add all ingredients to blender.

Blend all ingredients in a blender until smooth.

Top with toppings of choice and enjoy.
Notes
Add more milk if you want it thinner or more yogurt/ice if you want it thicker.
Enjoy as is or add a little honey for sweetness.
Refrigerate up to 24 hours and enjoy by blending again or using a shaker bottle to mix.
Common Questions about Greek Yogurt Smoothies for Weight Loss
Is a yogurt smoothie good for weight loss?
Yes! Greek yogurt smoothies are a great way to lose weight. They are packed with protein and nutrients that help keep you feeling full and satisfied, especially protein. Choose the fat content of your yogurt with your diet goal in mind.
Can I use any type of yogurt in my smoothie?
Yes, you can use any type of yogurt in your smoothie. However, we recommend using Greek yogurt over regular yogurt because it is thicker and higher in protein, which can help with weight loss. If you want a vegan smoothie, feel free to swap out the Greek yogurt for nondairy yogurt.
Do I have to use frozen fruit?
No, you don't have to use frozen fruit. However, we recommend it because it helps make the smoothie thick and creamy. If you don't have any frozen fruit on hand, you can add some ice cubes to your smoothie.
Can I make this smoothie ahead of time?
Yes, you can make this smoothie ahead of time. Just blend all the ingredients together and store in a blender cup or jar in the fridge for up to 24 hours. When you're ready to drink, just blend again and enjoy!
Is Greek yogurt good in smoothies?
Yes, Greek yogurt is a great addition to smoothies because it's high in protein and low in sugar. It's also thick and creamy, which makes for a delicious smoothie.
Final Thoughts
I hope you enjoy this healthy smoothie recipe as much as we do!
Greek yogurt smoothies are perfect for weight loss because they're packed with protein and low in calories. This easy recipe with no added sugar can be customized to your liking and takes just minutes to blend up. Enjoy for breakfast or as a healthy snack on the go!