Easy Apple Oats Smoothie for Weight Loss
Disclosure: This post may contain affiliate links, meaning I get a commission if you decide to make a purchase through my links, at no cost to you.
Losing weight doesn't have to be difficult. In fact, it can be quite easy with the right recipes. This apple oats smoothie is a great example of a healthy and filling meal that can help you lose weight without feeling hungry or deprived.
It's low in calories and high in fiber and other nutrients, making it the perfect replacement for a high-calorie, sugar laden breakfast. Plus, it's delicious!
Why We Love This Easy Apple Smoothie Recipe
Our family is big on smoothies, and we really love ones that taste like pie filling! That's what this easy smoothie recipe tastes like to us – the inside of an apple pie.
It's so easy to blend up and since I'm working on losing weight, I love that it's low calorie and high in fiber and other nutrients. We called it the Apple Oats Smoothie for Weight Loss, but you could easily call it an apple banana oat smoothie, an apple pie smoothie or an apple cinnamon smoothie!
Even though I'm the only one dieting in the family, my kids and hubs love it, too! So you don't have to be on a diet to love this healthy smoothie recipe.
Ingredients in Our Apple Pie Smoothie
Apple
You can use either green apple or red apple in this recipe. If you are cutting back on sugar (even natural sugars), I'd go with green apples. If you aren't worried about natural sugar, go with red because they are sweeter.
Apples are great sources of fiber plus vitamins A and C and a ton of other nutrients. Keep the peel on for the best flavor and nutrient profile.
_________________
Banana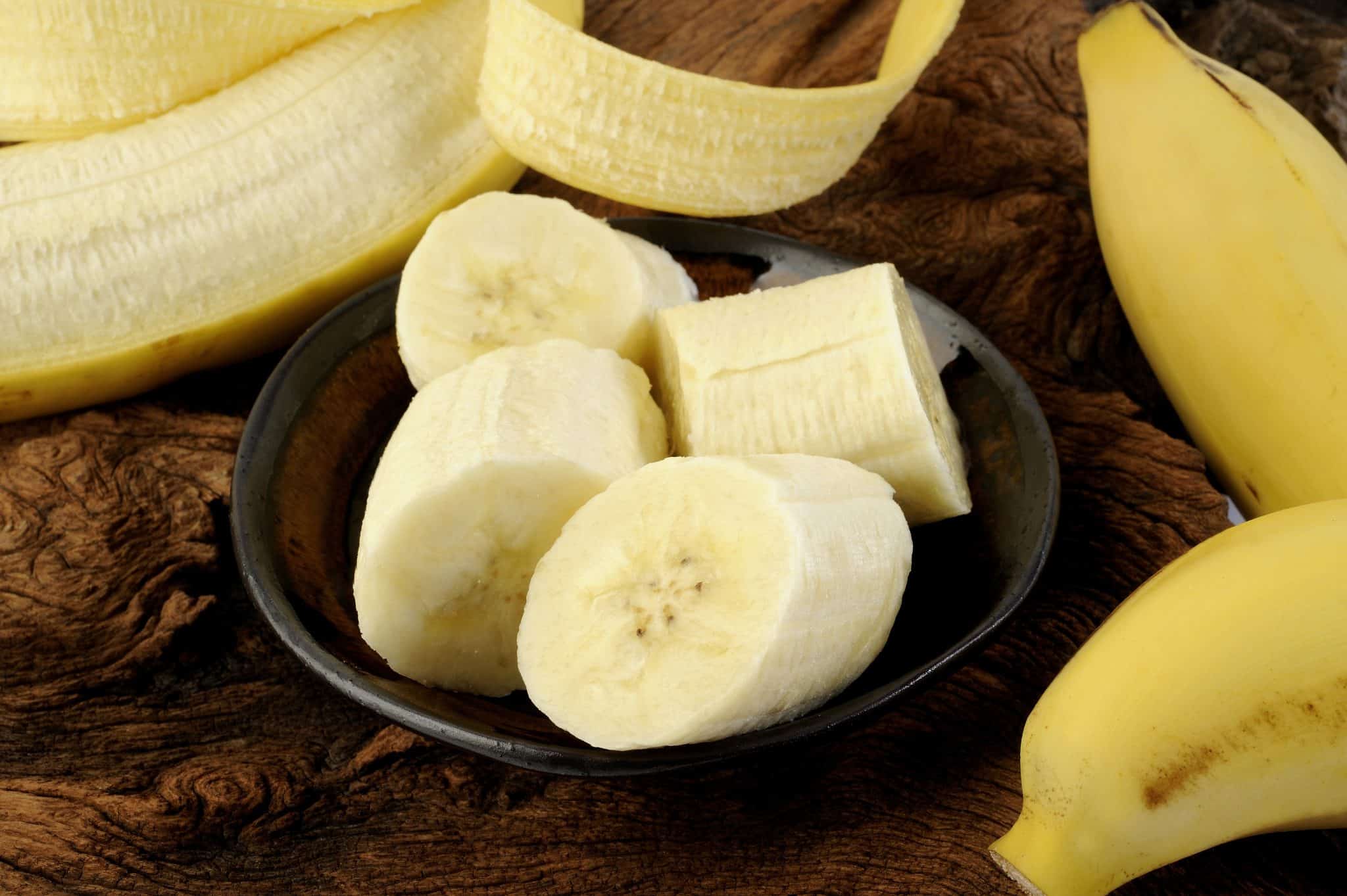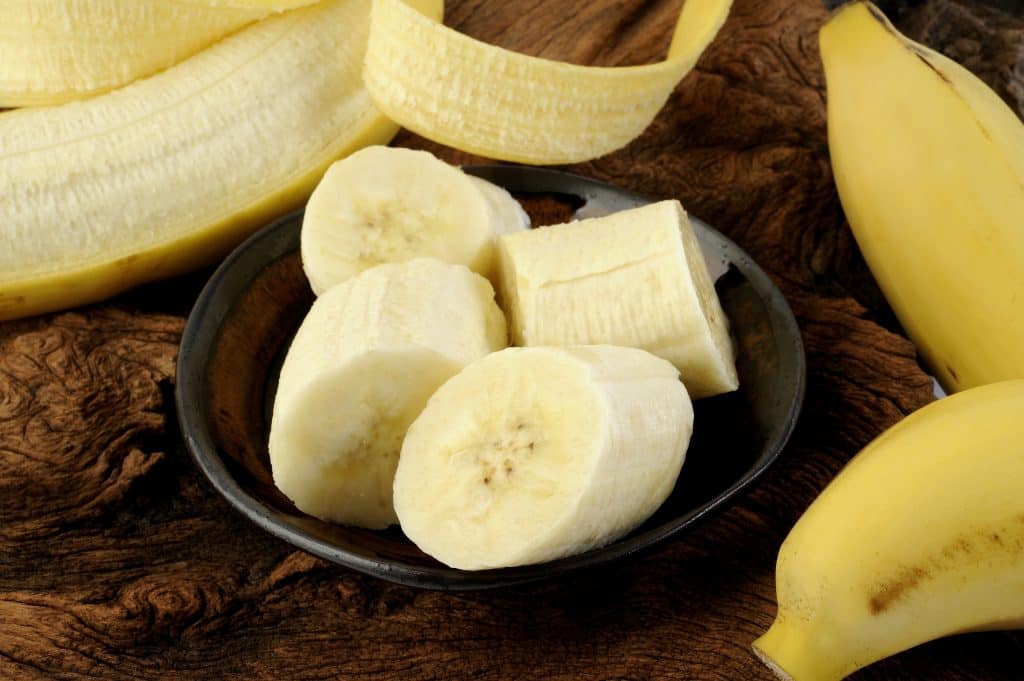 Bananas are my favorite smoothie ingredient because they make everything creamy and delicious! They also add some natural sweetness to this recipe.
In addition to being delicious, bananas are also a great source of potassium and vitamin C. I use frozen banana because it adds to the creaminess of the smoothie.
_________________
Rolled Oats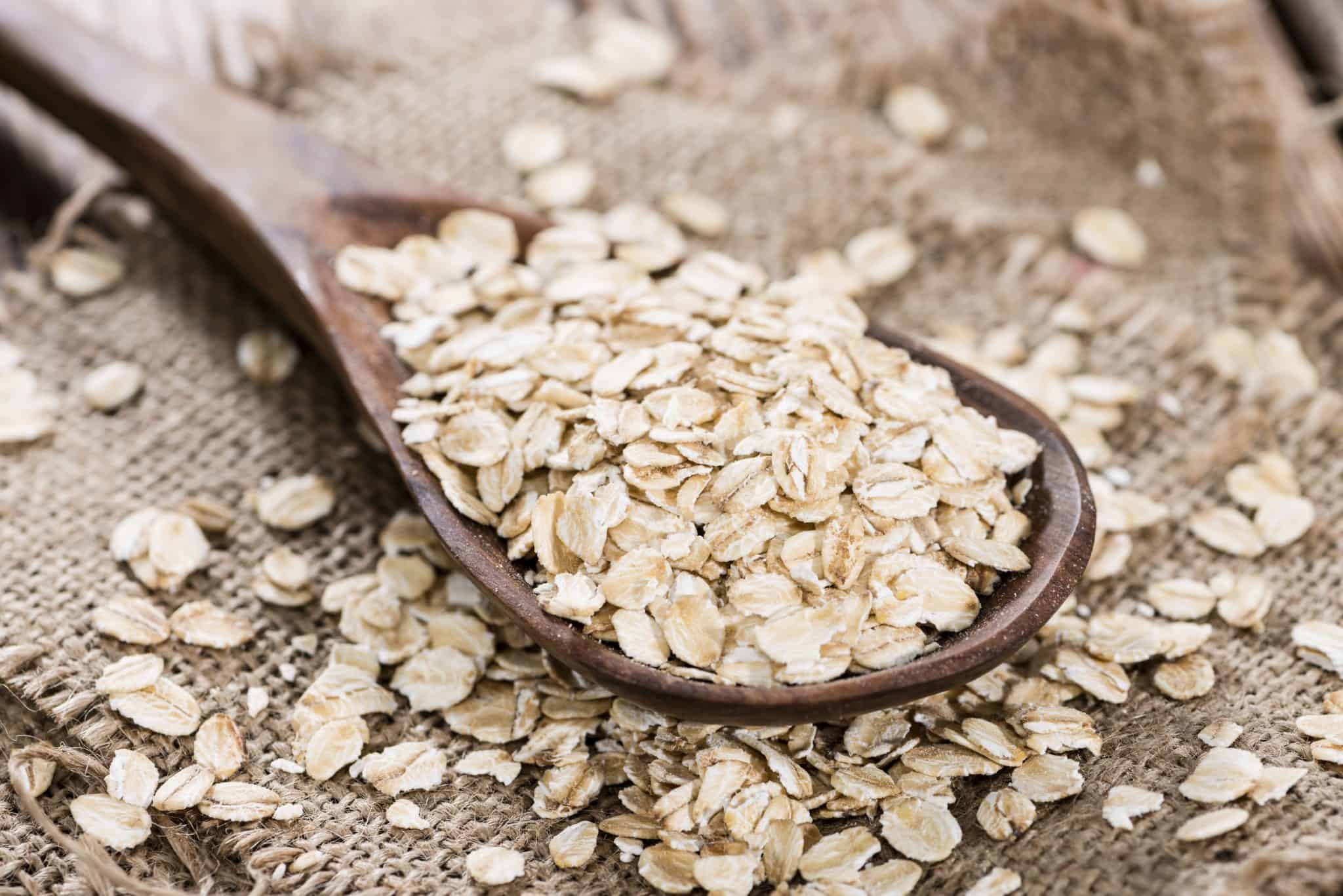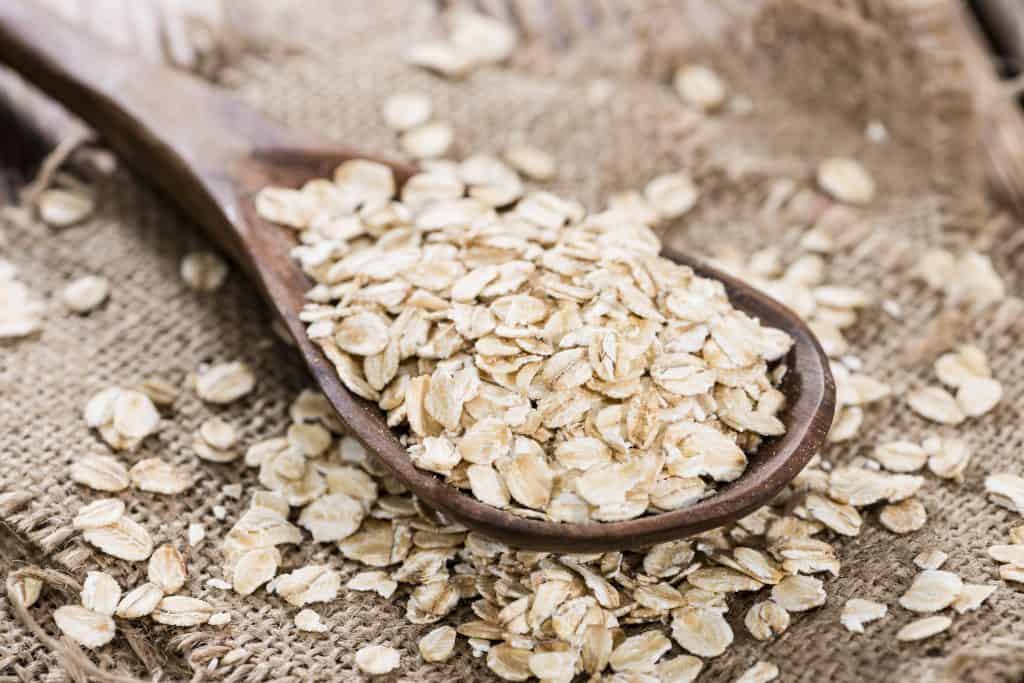 Raw oats are a great source of dietary fiber and have a lot of protein for their size. They make this smoothie more filling and add some staying power so you're not hungry an hour later.
I like to use rolled oats because they blend up easily, but if you have quick oats or steel cut oats, those will work, too. Just be aware that steel cut oats may not blend up as smoothly.
_________________
Cinnamon
Cinnamon is my favorite spice, and I love how it tastes in this smoothie! It adds a little bit of warmth and depth of flavor that takes this recipe from good to great.
In addition to being delicious, cinnamon has some health benefits, too. Cinnamon has been shown to help regulate blood sugar and it's a great source of antioxidants. Sometimes I'll add in pumpkin pie spice instead of cinnamon since it contains cinnamon powder already – this is also extra yummy!
_________________
Oat Milk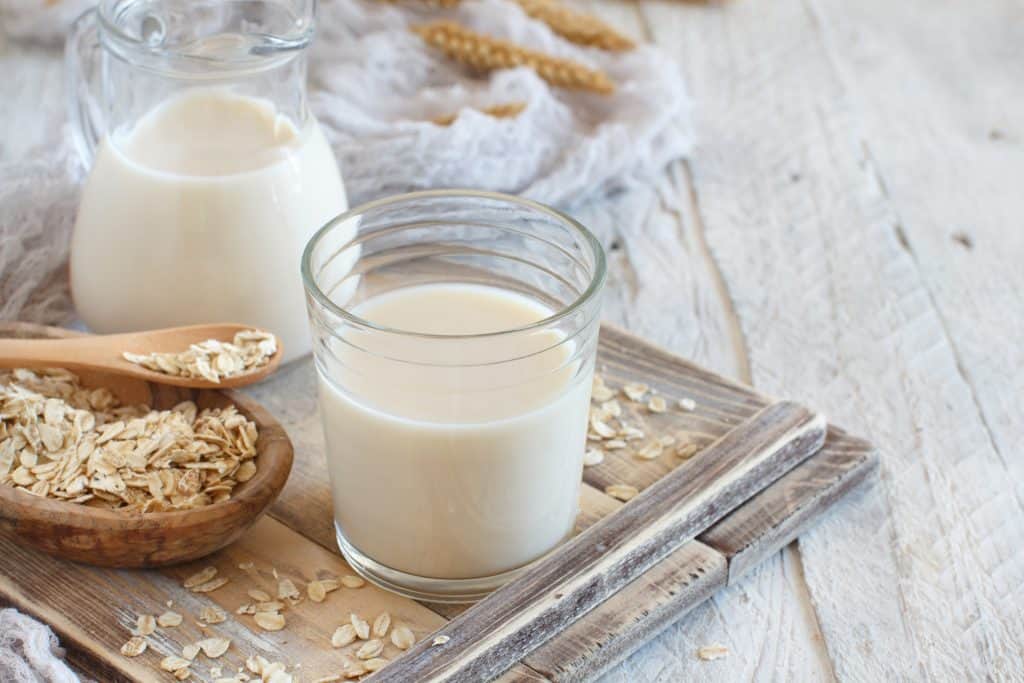 I like to use oat milk in this recipe because it's creamy and has a similar flavor to cow's milk. Plus, it's a little bit higher in protein than other plant-based milks. We have a dairy free kiddo and oat milk is his favorite so we tend to use it a lot in our smoothies.
You can use any type of milk you like in this recipe, though. If you are dairy-free, try almond milk, coconut milk or cashew milk. If you are looking for a low calorie option, try skim milk or unsweetened vanilla almond milk. Our favorite oat milk is Chobani Plain Extra Creamy.
Other Weight Loss Smoothies You'll Love
How to Make This Easy Apple Oats Smoothie for Weight Loss
This smoothie could not be easier to make! Just add all of the ingredients to a blender and blend until smooth.
If you find that your smoothie is too thick, add in a little bit more oat milk until it reaches the consistency you prefer.
If you want to make this ahead of time, just blend everything up and store it in the fridge for up to 24 hours. Then, either blend again or use a shaker cup to mix the ingredients well.
How to Customize This Easy Smoothie
Make it a green smoothie: I love adding greens to my smoothies, and this is a great recipe to sneak some in! Just add a handful of spinach or kale to the blender along with the other ingredients.
Make it sweeter: If you find that this smoothie isn't sweet enough for your taste, add in a little bit of honey, maple syrup or agave. A splash of vanilla can also make it seem sweeter without adding in any sugar. I also love to use Monk Fruit crystals which are similar to granulated sugar but are zero calorie and no added sugar.
Add protein: If you want to make this more of a meal replacement, you can add in some protein powder. I like to use plant-based powders like Orgain or Vega because they don't have any funny aftertastes. Just add a scoop to the blender along with the other ingredients and blend until smooth. Vanilla protein powder goes great with this recipe! You can also add in Greek yogurt or nondairy yogurt for protein.
Add in superfoods: I love to add a scoop of collagen powder or ground flax seed to my smoothies for an extra boost. Both of these add some extra protein and nutrients, and they don't change the flavor of the smoothie at all. You can add hemp seeds, chia seeds, or any other superfoods you like including superfood powders. A tiny bit of apple cider vinegar hides well in this smoothie, too.
Add in healthy fats: If you want to make this smoothie more filling, add in some healthy fats like nut butter (we like almond butter or peanut butter), avocado or coconut oil. Just a tablespoon or two will do the trick!
Thicken it up: Turn this healthy apple banana smoothie recipe in to an apple pie smoothie bowl! Reduce the amount of liquid used in the recipe, blend, and then pour into a bowl. Top with your choice of delicious toppings and enjoy!
Apple Oats Smoothie for Weight Loss
Try this easy apple oats smoothie for weight loss – it's filling, delicious and low-calorie.
Ingredients
1/2

cup

apple slices or pieces

1

banana

frozen

1/4

cup

rolled oats

1/4

tsp

cinnamon

1

cup

oat milk
Instructions
Add all ingredients to blender.
This easy apple oats smoothie for weight loss is the perfect way to start your day! It's a healthy recipe that's low calorie, high in fiber and other nutrients, and it's delicious, too!
Happy Blending!
Amanda