The Best Banana Smoothie for Weight Loss
Disclosure: This post may contain affiliate links, meaning I get a commission if you decide to make a purchase through my links, at no cost to you.
Looking for a banana smoothie for weight loss that tastes delicious and fills you up? Check this one out!
Including a banana smoothie in your diet is a great way to make sure you're getting all the benefits of this amazing fruit. Not only does it taste good, but it can also help with weight loss. Bananas are a high-fiber food, so they help keep you feeling full for longer. They also contain nutrients like potassium, which is important for maintaining overall health.
If you're looking to slim down, adding a banana smoothie to your diet is a great way to do it. This delicious drink is packed with fiber and nutrients, which can help keep you healthy and looking good. Give it a try today!
Why bananas to help lose weight?
Bananas can help you lose weight by providing a feeling of fullness and satiety, thanks to their fiber content. A medium banana contains about 27 grams of carbohydrates, which is relatively high but also provides excellent nutritional value. Bananas are also a good source of potassium, vitamin C, dietary fiber and vitamin B6.
This healthy banana smoothie recipe can help you stay on track by giving you a delicious, filling meal replacement. I like to use banana smoothies for breakfast, replacing the old sugar-laden choices I used to make.
Why we love this banana smoothie recipe
With four young boys in the house, life is hectic and getting us all going in the morning can be rough. That's why simple, healthy breakfast ideas like this banana smoothie recipe are life savers in our home.
I can prep the items the night before and then just throw it all in the blender and go. Breakfast smoothies are wonderful ideas for on-the-go breakfasts.
This recipe is also super easy to customize! Want a blueberry banana smoothie? Just throw in some blueberries for a banana blueberry smoothie. Need more healthy fat to help keep you full longer? Add some nut butter! We will look at different ways to customize this recipe below.
________________
Banana Smoothie Ingredients
Banana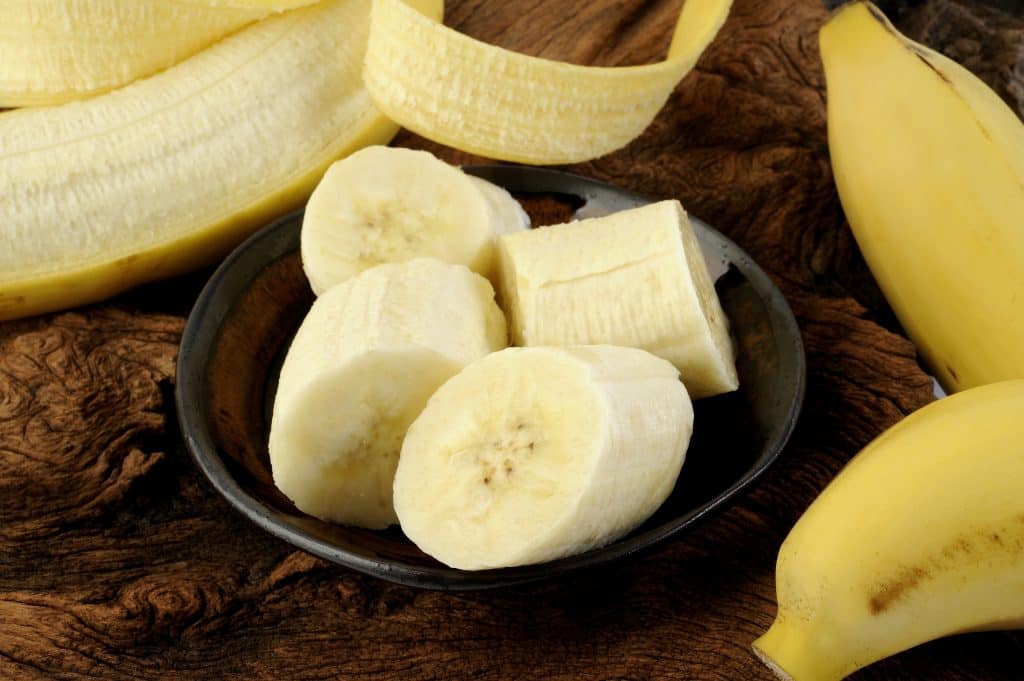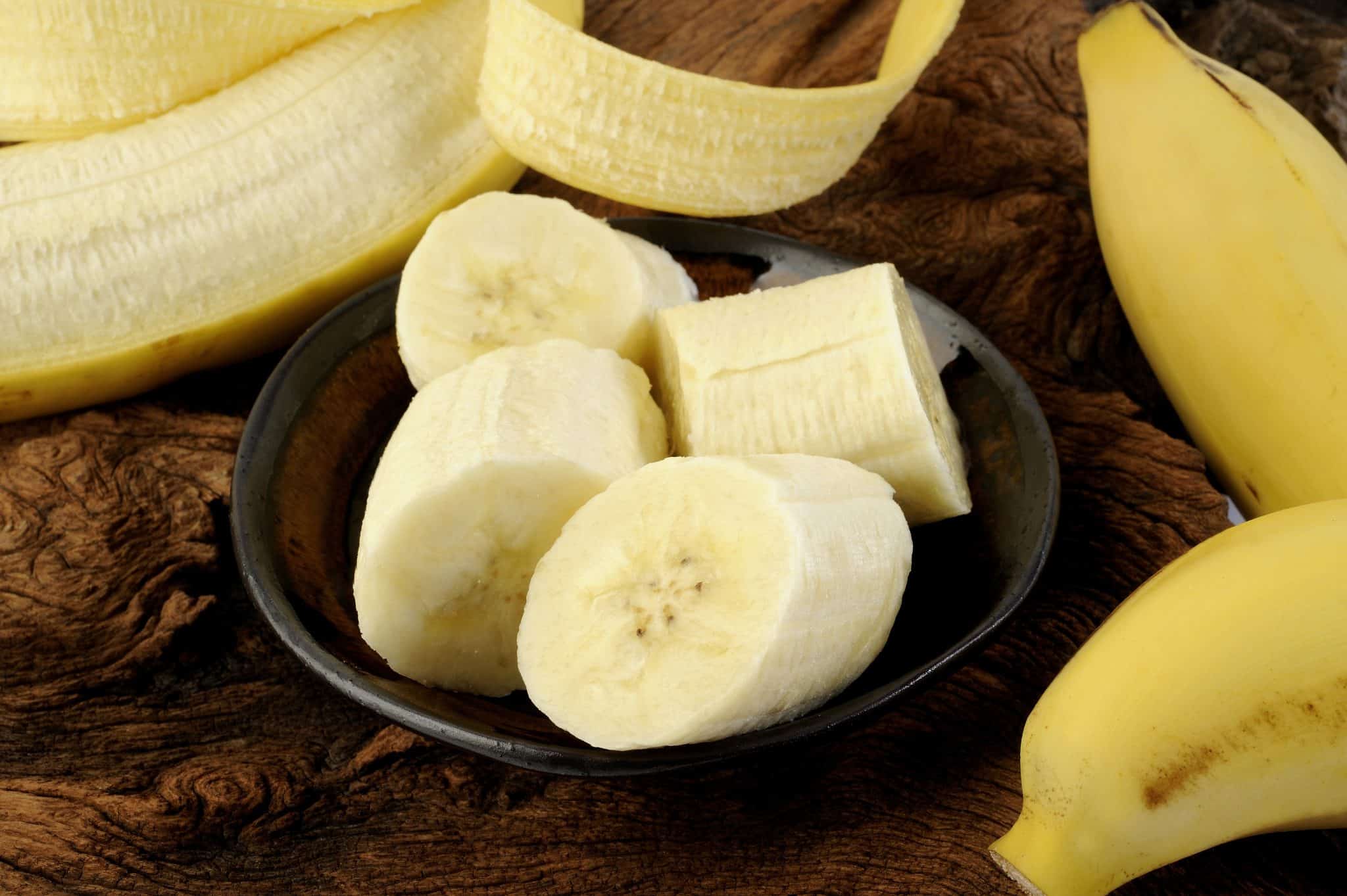 Of course!! You can't have a banana smoothie recipe without a ripe banana!!
I like to use frozen banana for my smoothies since it gives a creamy texture and helps save old bananas from going in the trash. Even when they are past their prime, you can still freeze them for use in smoothies.
Bananas are a low calorie, high fiber food that will give natural sweetness to your drink.
________________
Oat Milk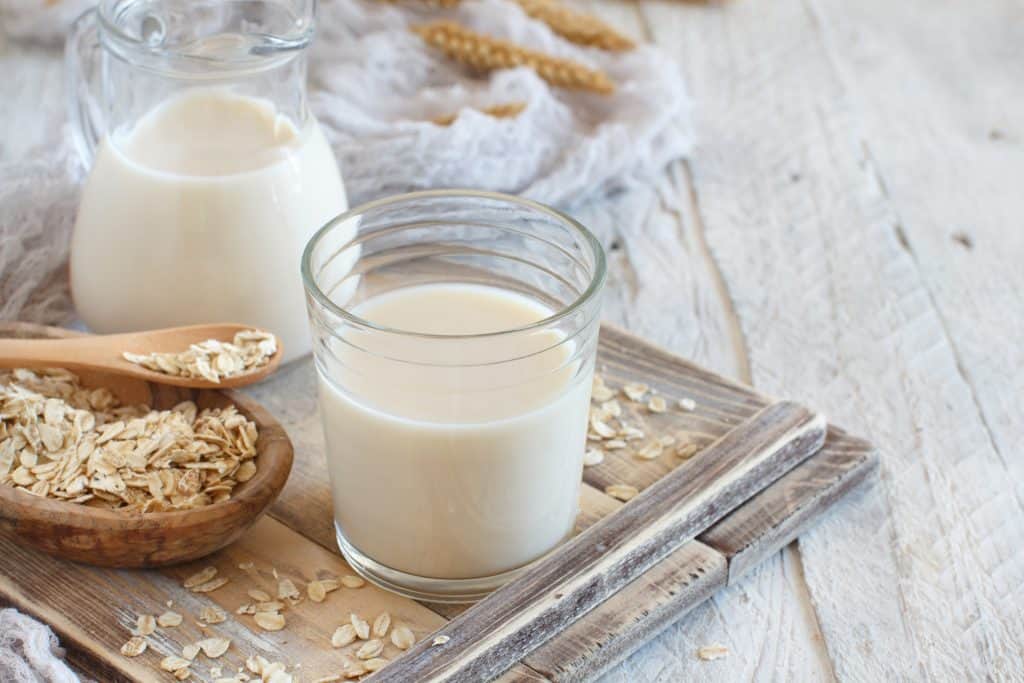 We love to use oat milk in our house, especially for our kiddo who can't have dairy. We like the Chobani Plain Extra Creamy, but you can use any nondairy milk you like for the liquid including coconut milk or unsweetened almond milk.
If you prefer regular diary, low fat milk can be used as well.
_________________
Apple
Wait, what?? An apple in a smoothie? Yes!
Apples are super high in fiber and great for you. I'm sure you've heard the old saying "an apple a day keeps the doctor away".
They also have a sweet flavor that can add a delicious taste to your smoothie.
_________________
Flax seed
Flax seed is high in a type of fiber called mucilage. Consuming fiber can assist to curb hunger and prevent you from eating unhealthily.
In overweight and obese persons, one teaspoon of powdered flaxseed taken daily has been shown in studies to aid weight reduction. (see more here)
_________________
How to Customize your Banana Smoothie for Weight Loss
You can add in other superfoods such as chia seeds, hemp seeds, acai, matcha or any other to your banana shake.
If you're not a fan of bananas, you can use another type of fruit in this smoothie. Try mango, pineapple or another type of fresh fruit or frozen fruit that is higher in sugar to give you the same sweetness without a banana.
You can also add some greens to this smoothie to boost its nutrient content. Try spinach, kale, or Swiss chard.
For a little extra sweetness, add a 1 Tbsp honey, maple syrup or agave nectar. You could also throw in a splash of vanilla extract. We are trying to keep the added sugar down, so stick with a natural choice here.
If you want a thicker smoothie, add some ice cubes or frozen fruit.
If you're looking for more protein, try adding in some Greek yogurt, peanut butter, almond butter or a scoop of protein powder (many flavors go really well with banana).
Best Banana Smoothie for Weight Loss
Use this yummy banana smoothie to help you stay on track and lose weight!
Ingredients
1

medium

bananas

frozen is best

1

cup

oat milk

1

medium

apple

cored

1

tsp

flaxseed
Instructions
Add banana, apple and oat milk in blender.

Add flax seeds (ground can help you absorb them better).

Stir and pour into glasses