The Best Blueberry Detox Smoothie (Healthy & Easy)
Disclosure: This post may contain affiliate links, meaning I get a commission if you decide to make a purchase through my links, at no cost to you.
Looking for a delicious way to detox? Try this blueberry detox smoothie – a simple, healthy recipe!
Detoxing is important because it helps to remove toxins from our bodies. Toxins can come from a variety of sources, including the food we eat, the air we breathe, and the products we use. When these toxins accumulate in our bodies, they can cause a variety of health problems. That's why it's important to detox regularly.
One of the best ways to detox is by drinking smoothies. This blueberry detox smoothie recipe is packed with ingredients that are known to support your body's natural detox organs. It's a quick and easy breakfast or snack that you can enjoy any time of day.
Why Should You Detox?
There are a number of reasons why you should detox. First, toxins can cause a variety of health problems. They can disrupt normal body functions, leading to conditions like migraines, asthma, digestive problems and more.
Second, toxins are often stored in our fat cells. When we lose weight, these toxins are released into the bloodstream, where they can cause problems. Detoxing can help to eliminate these toxins, making it easier to lose weight and keep it off.
Third, detoxing is a great way to cleanse your body and improve your overall health. When you detox, you flush out the toxins that have built up in your system. This can help to improve your digestion, boost your energy levels, and even improve your skin.
Finally, detoxing can help to reset your body. After a period of time, our bodies can become bogged down by the toxins we're exposed to on a daily basis. Detoxing gives our bodies a chance to start fresh and function at their best.
Why We Love This Blueberry Detox Smoothie
All the ingredients in this berry detox smoothie were carefully selected to be high in antioxidants, anti-inflammatory and taste great!
This blueberry detox smoothie is not only healthy, but it's also delicious. The blueberries give it a sweet and tangy flavor, while the grapefruit juice adds a zingy kick. The banana makes it creamy and satisfying, and the mint leaves add a refreshing flavor.
This smoothie is perfect for any time of day. It's a great breakfast smoothie to start your day off right, or a delicious snack that will keep you feeling satisfied until your next meal. So why not give it a try? Your body will thank you!
Blueberry Detox Smoothie Ingredients
Blueberries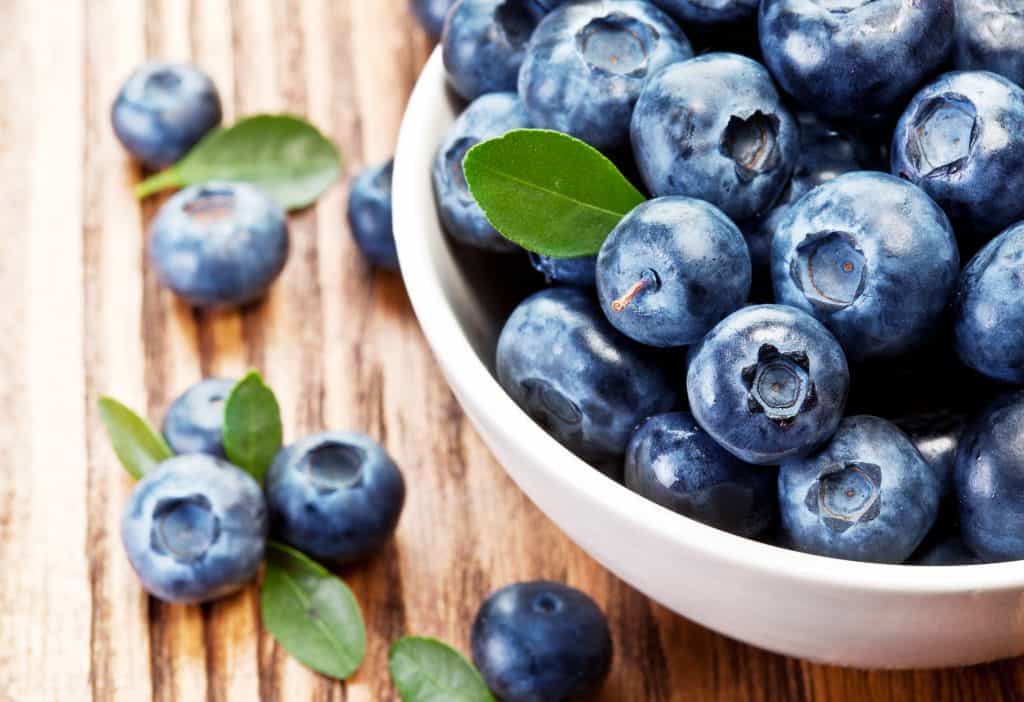 A great source of antioxidants, blueberries can help protect your body from the harmful effects of toxins. They're also a good source of fiber, vitamin C, and potassium.
Blueberries, according to EcoWatch, have a natural aspirin in them that can help decrease the damaging effects of chronic inflammation. They also function as antibiotics by obstructing bacteria in the urinary tract, preventing infections.
Blueberries, especially wild blueberries, are great for helping your body to remove heavy metals because of this abundance of antioxidants.
You can use fresh blueberries or frozen blueberries for this recipe. I recommend frozen for best texture. (You can even add in additional wild blueberry powder for another antioxidant boost!)
_________________
Grapefruit Juice
Grapefruit juice is high in antioxidants, and it's also known to help promote detoxification. It's a great way to start your day off with a burst of energy.
Grapefruit juice is also a good source of vitamin C, which is essential for a healthy immune system. It can also help to improve your digestion and reduce bloating.
Grapefruit contains pectin fiber that binds to cholesterol and can help cleanse the blood. Pectin also binds to heavy metals and helps rid the body of them. It also contains antiviral chemicals that aid in the removal of viral infections from the body. Grapefruit is a powerful digestive and liver cleanser.
It's best to use the juice from one fresh grapefruit, but if you don't want to juice a grapefruit (and sometimes I don't!), substituting with 1/2-3/4 cup of grapefruit juice will work. Experiment with the amount to find what works best for your liking.
_________________
Banana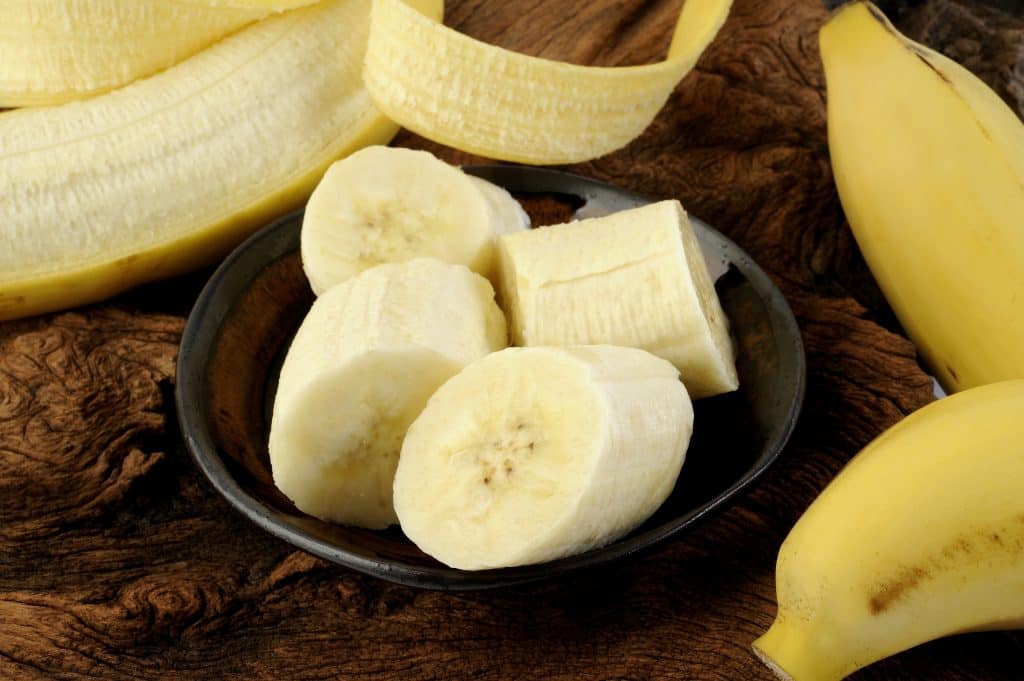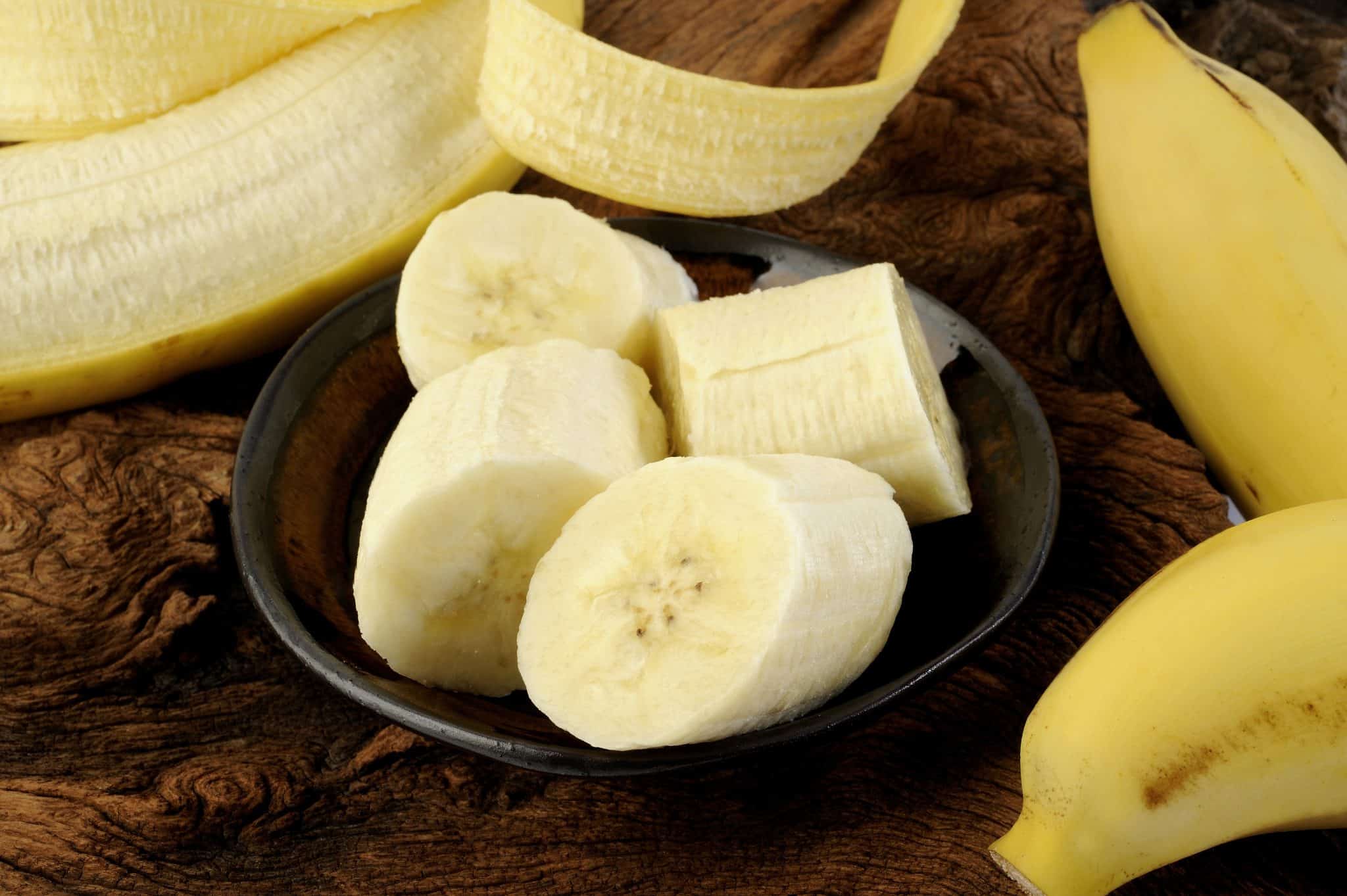 Bananas are a sweet fruit, giving this smoothie a sweeter flavor. They are also good sources of fiber, too, helping to "sweep" the interior of the intestines and scrub out bad stuff.
I recommend a frozen banana here for texture as well. If you choose to use fresh fruit for the blueberries and banana, then I would add a few ice cubes to help make your smoothie creamier. You could also add in some chia seeds as they are a thickener as well.
_________________
Mint leaves
Mint leaves are a great way to add some flavor and a hint of sweetness without sugar. There are lots of different varieties of mint on the market and you can easily grow your own if you have a simple pot and a place to give it some sun.
Don't go overboard with the mint, though, a little goes a long way!
Mint has been shown to help boost the immune system and also is good for digestion.
_________________
Water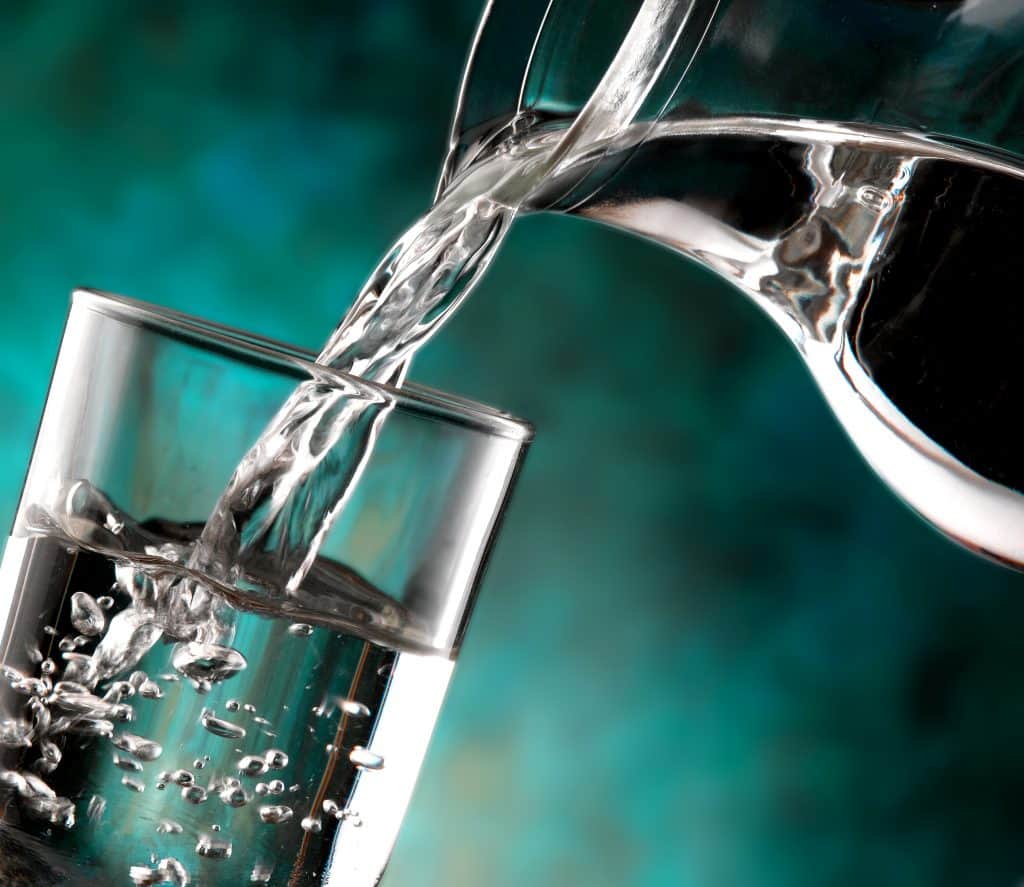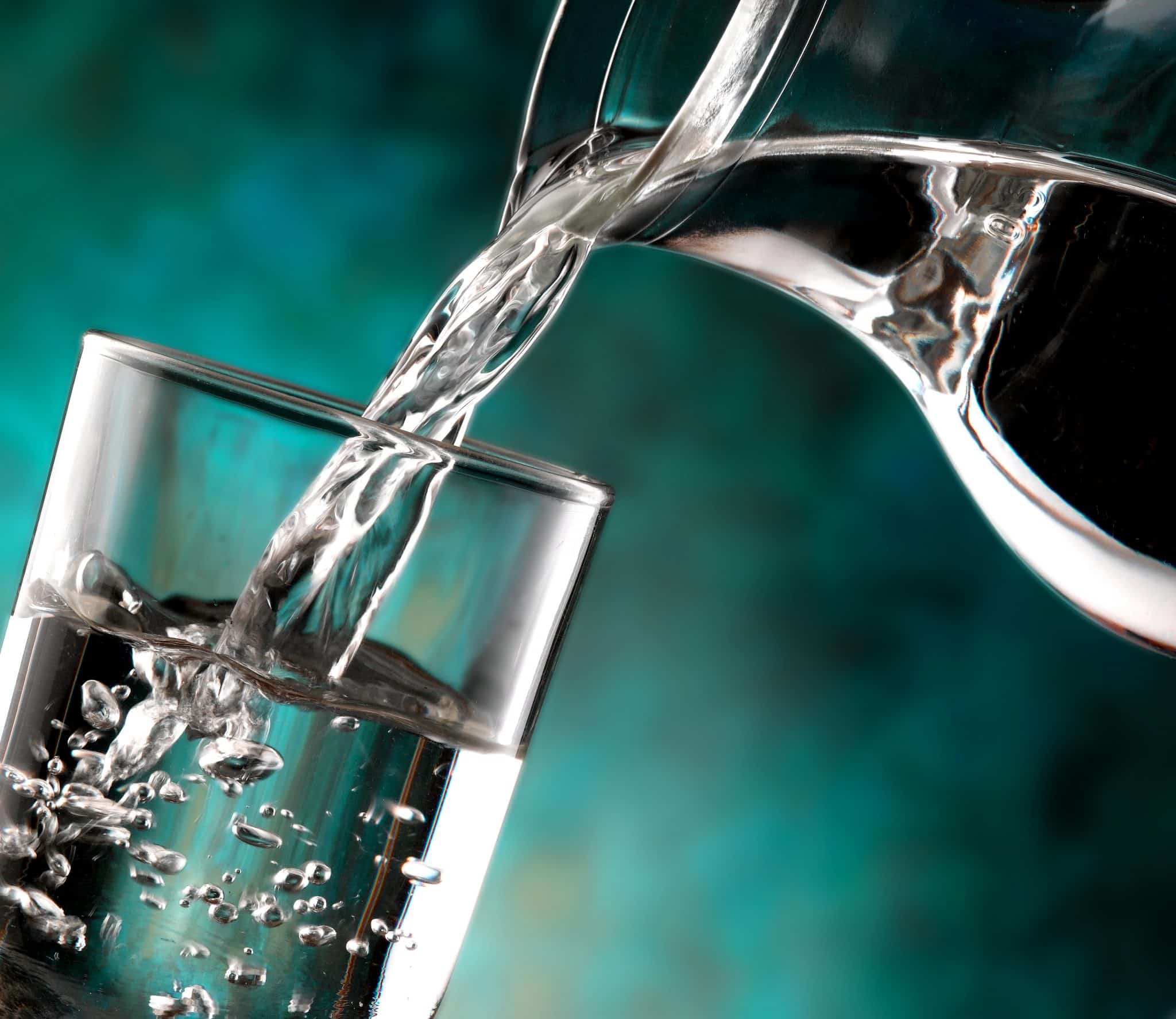 You might need some water to get your blender going if the grapefruit juice isn't enough liquid. I would add this in slowly and blend until you figure out the perfect amount for you.
You could also use coconut water for an extra healthy boost!
More Detox Smoothie Recipes
How to Customize Your Berry Detox Smoothie
You can add in other superfoods such as hemp seeds, acai, matcha or any other.
If you don't like grapefruit juice, you can use another type of citrus juice, like orange juice or lemon juice. Or even swap it out for green tea – another antioxidant-rich liquid.
If you're not a fan of blueberries, you can use any other type of fruit in this smoothie. Try strawberries, raspberries, blackberries, or cherries.
You can also add some greens to this smoothie to boost its nutrient content. Try spinach, kale, or Swiss chard.
For a little extra sweetness, add a touch of honey or agave nectar.
If you want a thicker smoothie, add some ice cubes or frozen fruit.
And if you're looking for an extra detoxifying kick, add a scoop of detox powder, spirulina, barley grass juice or a few drops of detox essential oil. You could even add a bit of cilantro, which is proven to help reduce heavy metal toxicity in the body, making this a heavy metal detox smoothie!
It's easy to substitute the water for coconut milk or almond milk to make it creamier or you could add some almond butter or protein powder for some extra protein and healthy fat to help keep you full longer.
The Best Blueberry Detox Smoothie
Rich in antioxidants and anti-inflammatory foods, this blueberry detox smoothie is a great breakfast or snack.
Equipment
Measuring Utensils
Ingredients
1

cup

blueberries

use wild for extra antioxidants, frozen is best

1

grapefruit

juice only

1

banana

medium

1/2 – 1

cup

water

start with less and add as needed

1-2

mint leaves

1-3

ice cubes

(optional for texture)
Instructions
Add all solid ingredients to blender first.

Add water and grapefruit juice and blend.
I hope you've enjoyed this recipe for the Blueberry Detox Smoothie!!! It's delicious and I hope you will give it a try soon.
Amanda