Easy Kiwi Smoothie for Weight Loss
Disclosure: This post may contain affiliate links, meaning I get a commission if you decide to make a purchase through my links, at no cost to you.
If you're looking for a healthy snack that can help you lose weight, you'll love this quick and easy kiwi smoothie recipe for weight loss!
Made with simple ingredients, this delicious smoothie is low in calories and high in fiber and other nutrients.
Why We Love This Kiwi Smoothie Recipe
Our family is big on smoothies, and even bigger on ones that can be blended up in around 5 minutes. This fruit smoothie is super delicious, and everyone in our house loves it, even though I'm the only one trying to lose weight.
Our kids love to blend this up and put it in popsicle molds for some fruity smoothie pops, while I love to simply blend and drink as a quick snack or when I'm craving something sweet.
So whether you are trying to lose weight or not, give this sweet smoothie a try.
Ingredients in Our Simple Kiwi Smoothie for Weight Loss
Kiwi
Kiwi fruit is the star of the show in this smoothie. I love this small green tropical fruit. They add a delicous sweet tangy flavor and also give it the green color that I adore.
Kiwis are high in fiber, Vitamin C, and can even help reduce the risk of stroke and heart disease.
We use fresh ripe kiwi in our recipe. You can freeze them if you find that they are getting overripe and then pop them in the blender if you need to. We tend to eat them before they get to that point.
_________________
Banana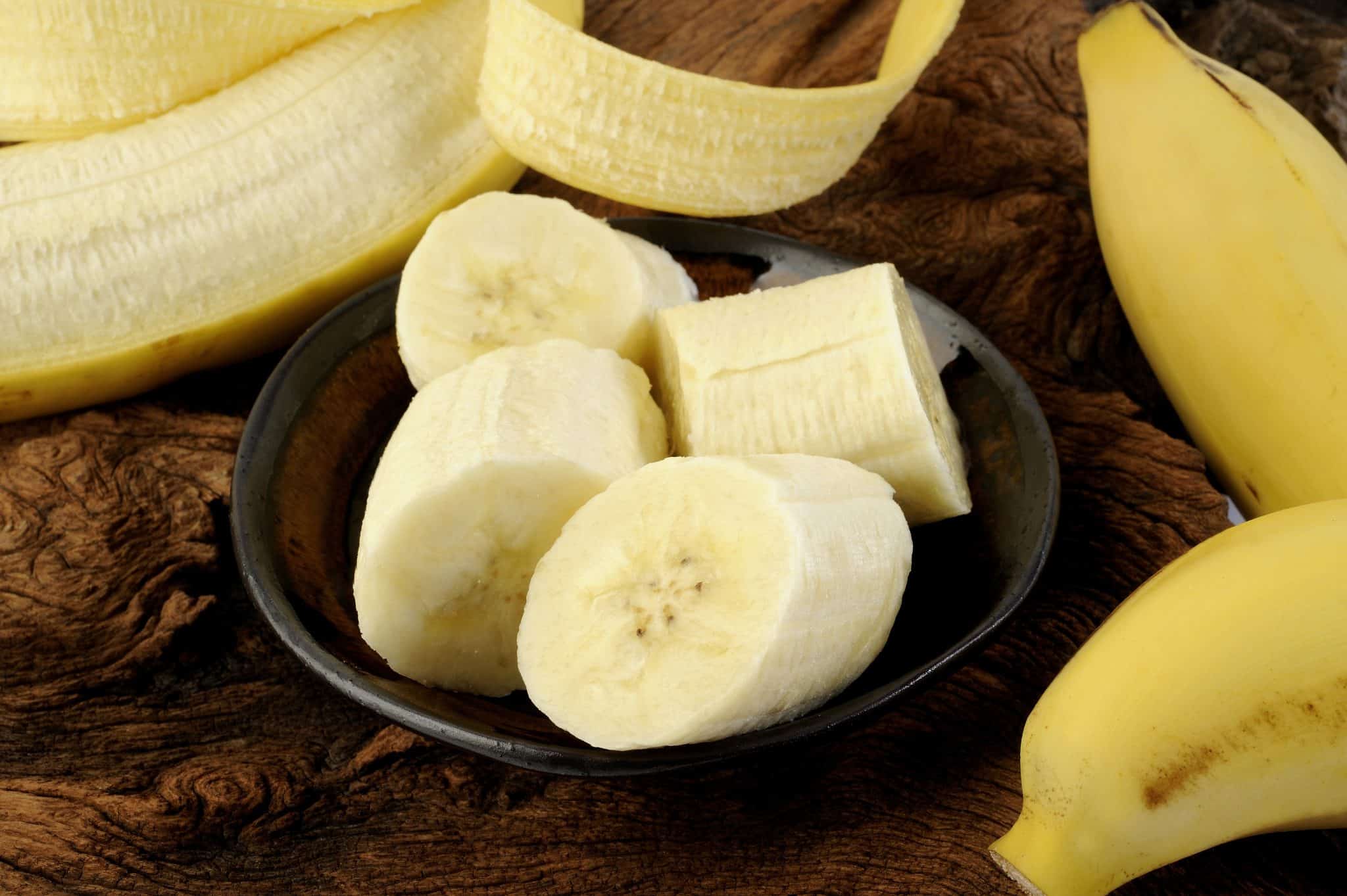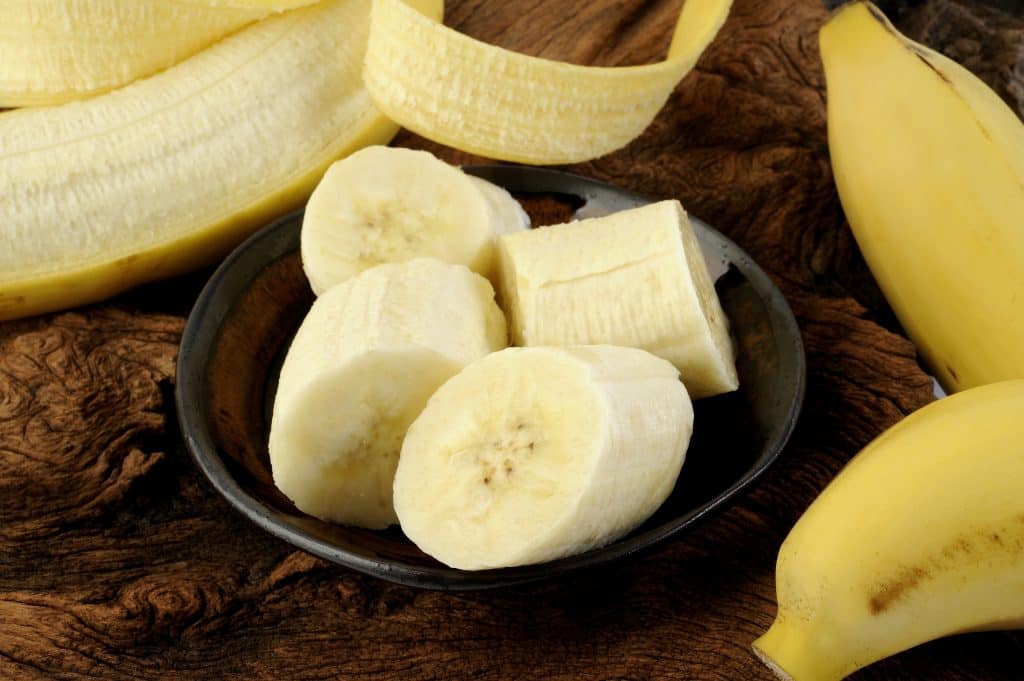 Bananas are a smoothie staple in our house. I always have them on hand, and they are perfect for adding some creaminess and sweetness to any smoothie recipe.
They are also high in fiber and potassium, and can help regulate blood sugar levels.
We use frozen banana in most all smoothie recipes because it makes a smoothie so, so creamy that way. If you use fresh banana, you might want to add a couple more ice cubes.
_________________
Pear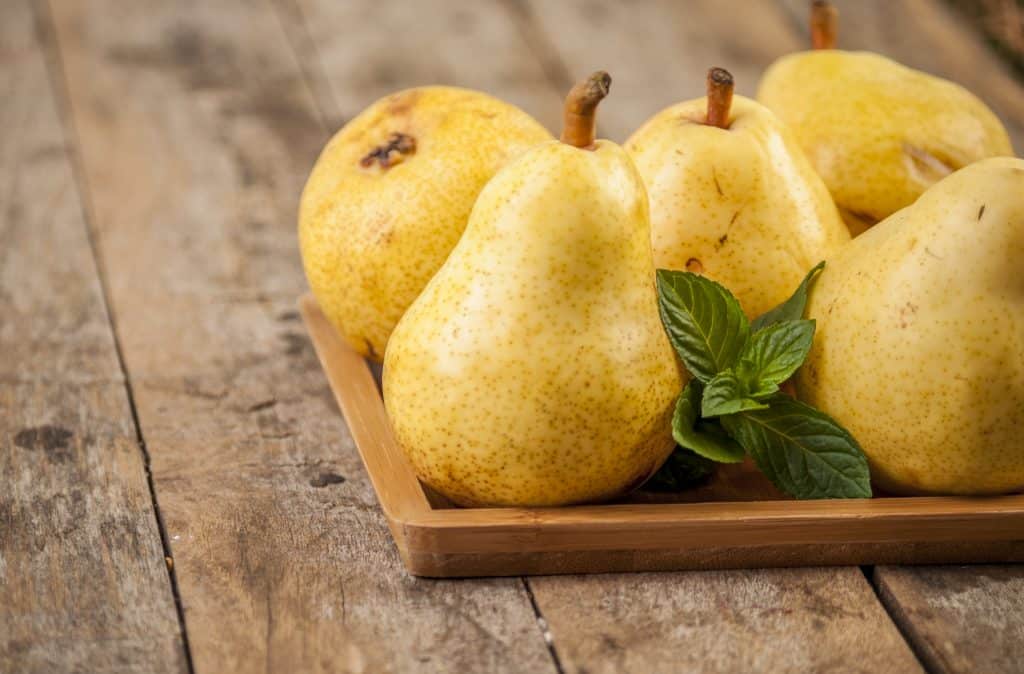 Pears add a lovely sweetness to this recipe, as well as some extra fiber.
We love using pears in smoothies because they add a natural sweetness and are also high in fiber, which helps to keep us full.
You can use any type of pear that you like. We usually have Bartlett pears on hand, but Bosc or Anjou would work great as well.
_________________
Ice Cubes
Ice cubes help to make this smoothie nice and thick and cold. We love our smoothies thick, but if you prefer yours thinner, you can add less ice or not use it at all.
_________________
Water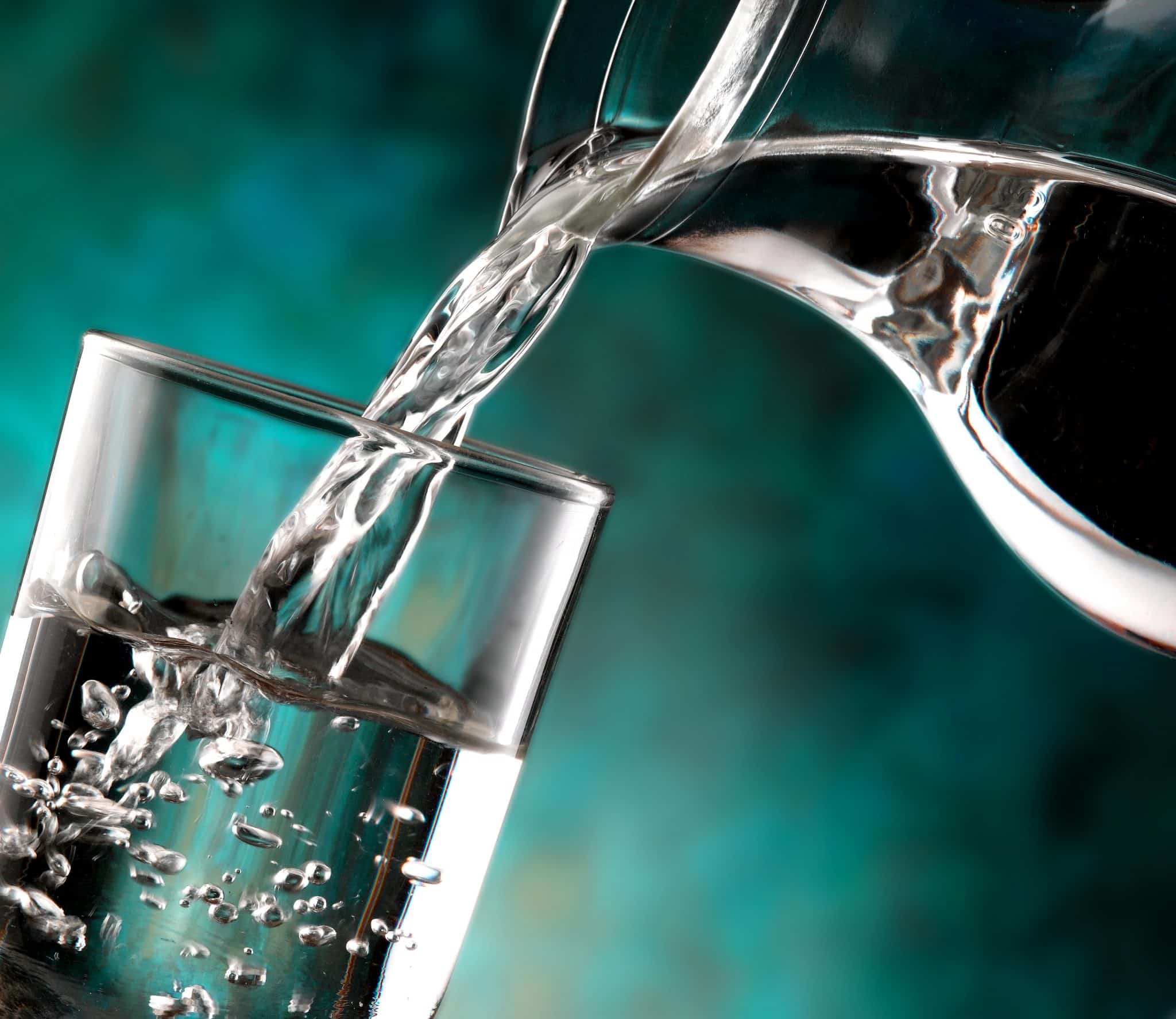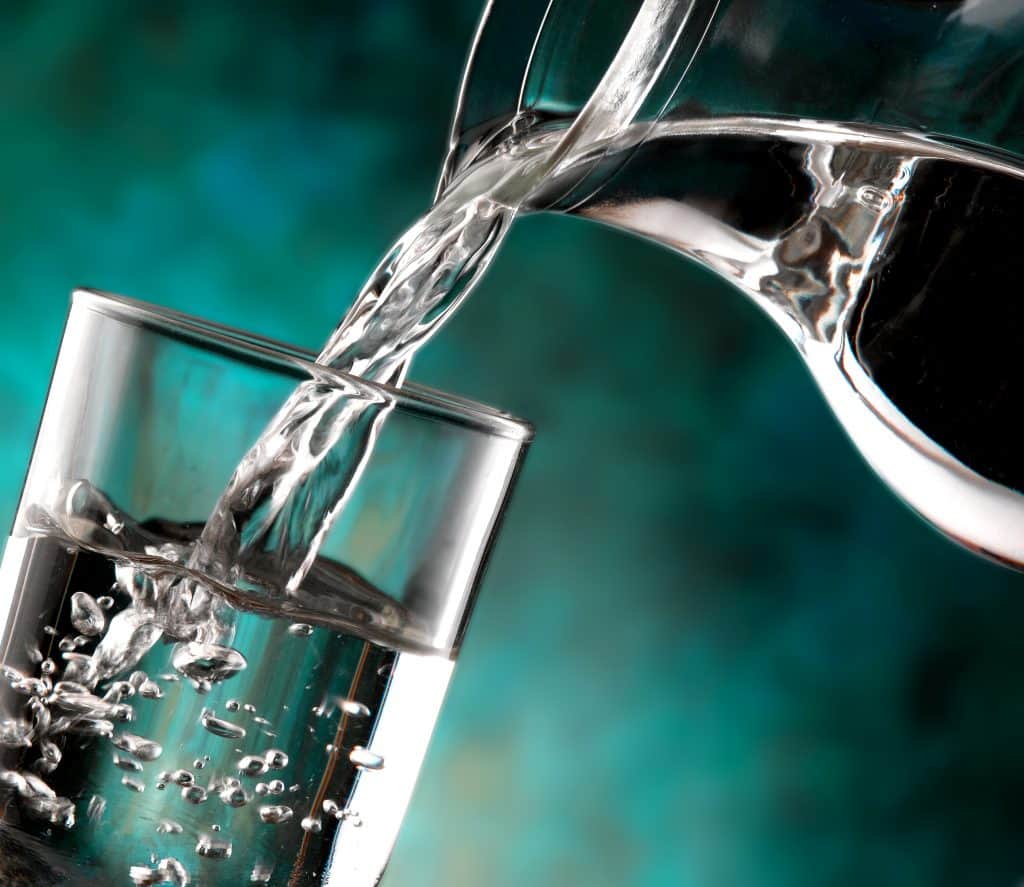 The water helps to thin out the smoothie a bit so that it's not too thick. You can always add more or less water to get the consistency that you like.
Use a good quality filtered water for best taste, whether that comes from your fridge, a bottle or even just your tap. We got a whole house filter when we found out we had hard water in the area and it made a huge difference (in both taste of water and our skin and hair in the shower!).
How to Make Our Quick and Easy Kiwi Smoothie for Weight Loss
Smoothies are wonderfully easy to make! Just add all of your ingredients to a blender and blend until smooth.
For this recipe we add the kiwis, banana, pear, ice cubes and water to our blender. We like our smoothies on the thick side, so we don't add too much water.
You can always add more if you find it's too thick for your liking.
Blend everything up until it's smooth and enjoy right away!
This recipe makes two small or one large smoothie. If you are making it for weight loss, enjoy one now and save the other for later.
If you're not trying to lose weight, feel free to enjoy both!
3 More Quick and Easy Smoothie Recipes for Weight Loss You Might Enjoy
If you liked this smoothie recipe, you might also like these:
How to Customize This Healthy Smoothie Recipe
Add protein: If you want to make this smoothie a bit more filling, you can add in some protein powder, a scoop of nut butter (almond or peanut butter work well) or even some cooked quinoa. This will help tide you over if you are using this as a meal replacement smoothie. I'd suggest vanilla or unflavored protein powder if you are using it.
Change the liquid: If you want it even creamier, you can use coconut water, almond milk, coconut milk, soy milk or another non-dairy milk in place of the water, or even regular dairy milk. We tend to all do dairy free since we have one kiddo with a dairy allergy.
Add greens: If you want to pack in even more nutrients, you can add some leafy greens to this smoothie. We love adding spinach or kale. You won't taste them at all, I promise, especially fresh spinach! This is our favorite smoothie customization – we always have raw spinach, kale, or swiss chard in the fridge or freezer (usually both haha!).
Make it sweeter: If you find that this recipe isn't sweet enough for your liking, you can add a bit more banana or pear, or even a date or two. You can also add some honey, agave nectar or maple syrup.
Make it thicker: If you want your smoothie to be even thicker, you can add more banana, use less liquid or add some chia seeds or Greek yogurt. Chia seed is great for thickening smoothies and they also add some extra protein and fiber.
Kiwi Smoothie for Weight Loss
Looking to lose weight but still have a delicious smoothie? Try this easy and delicious kiwi smoothie for weight loss.
Ingredients
2

medium

kiwi fruit

peeled

1

frozen

banana

1

ripe

pear

cored

3

ice cubes

1

cup

water
Instructions
All all ingredients to blender.

Blend on high speed until smooth.
Is kiwi shake good for weight loss?
Kiwi is low in calories and nonfat, making it a wonderful weight loss option. Combining kiwi with other foods known to help with weight loss (like our smoothie recipe here!) can definitely help with weight loss, especially if you replace a higher calorie or fat meal with a kiwi shake or smoothie.
Does kiwi burn belly fat?
While it's very hard to target belly fat specifically, kiwi is high in Vitamin C, which can help you acheive a slimmer tummy. Losing body fat overall is your best bet to reduce your belly, and a kiwi weight loss smoothie can help with that.
How do kiwis help you lose weight?
Kiwis are low in calories and high in vitamins and minerals such as vitamin C. They also have a high water content and have no fat, making them an excellent choice for a weight loss plan.
You Might Also Like This Great Kiwi Smoothie for Weight Loss:
Final Thoughts
Our Quick and Easy Kiwi Smoothie for Weight Loss is the perfect healthy snack or breakfast on the go! It's easy to make, high in fiber and nutrients, low in calories and just sweet enough. Customize it to your liking and enjoy!