The Best Peanut Butter Banana Smoothie for Weight Loss
Disclosure: This post may contain affiliate links, meaning I get a commission if you decide to make a purchase through my links, at no cost to you.
Are you looking for a delicious and healthy smoothie to help you lose weight? If so, then this peanut butter banana smoothie is perfect for you!
It is packed with protein, fiber and healthy fats, which will help keep you feeling full throughout the day. Plus, it tastes amazing and is really easy to make. So what are you waiting for? Give it a try!
Why We Love This Peanut Butter Banana Smoothie
Smoothies are a big hit in our house, and this one has the taste of peanut butter, chocolate and banana. Yum! I'm the only one at our house trying to lose weight, but this smoothie is still enjoyed by the hubs and the boys who aren't worried about weight.
So whether you're trying to lose weight or not, I think you'll enjoy this smoothie. If you are dieting, like me, then this will help you satisfy your sweet tooth and keep you feeling full until your next meal. It's a win-win!
Bonus: If you thicken this smoothie into a peanut butter smoothie bowl, it tastes like ice cream!! If I make a smoothie bowl out of this smoothie I top it with sliced banana (sometimes frozen banana slices if it's hot out), flax seed and chocolate chips. It's one of my favorite breakfast smoothie bowls.
Ingredients in Our Peanut Butter Smoothie for Weight Loss
Banana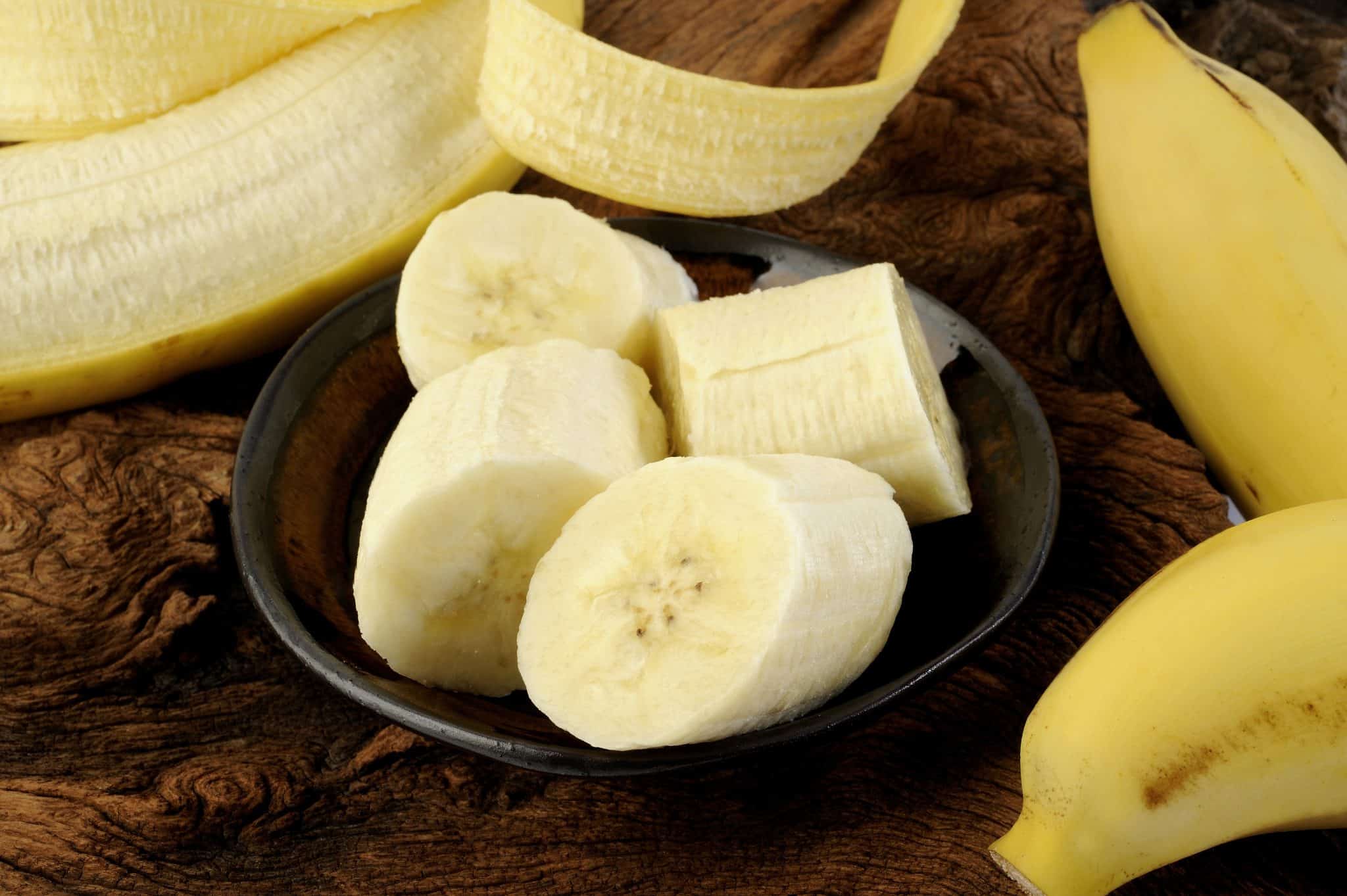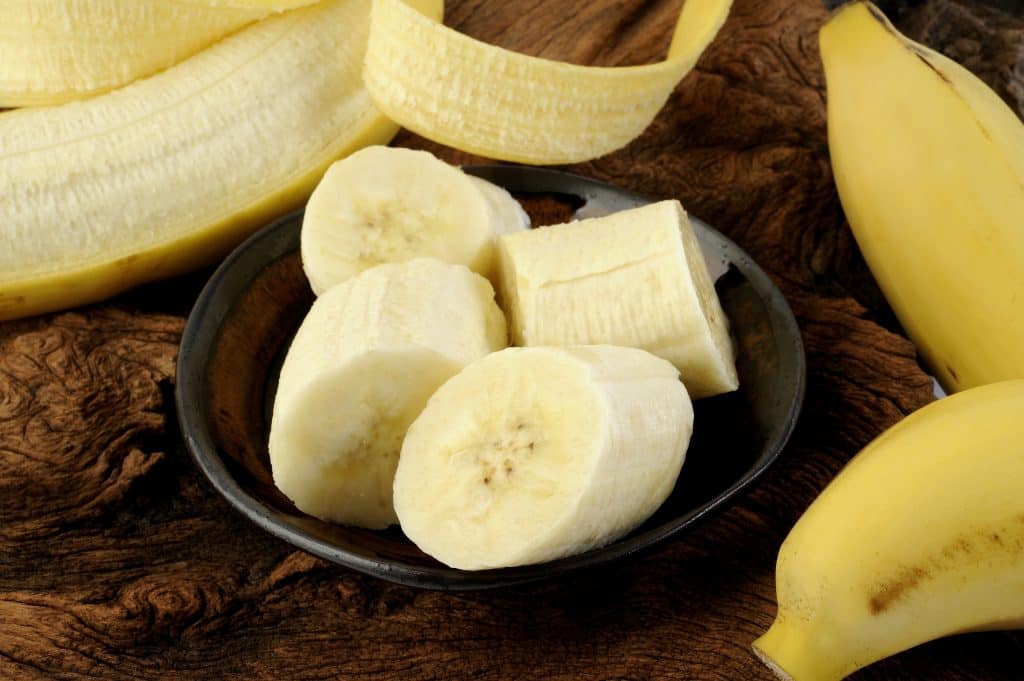 I use bananas in most of my smoothie recipes because they add natural sweetness and creaminess to the recipe. Plus, bananas are low in calories and high in fiber and potassium.
I prefer frozen bananas because they make smoothies nice and creamy, so you'll see frozen bananas called for in the recipe. If you want to use fresh banana, that's not a problem, but you might want to add a few ice cubes for texture since the frozen banana really adds to the creaminess of this smoothie.
_________________
Chocolate Protein Powder
I used chocolate protein powder in this recipe, but you can really use any flavor you like. If you don't have protein powder on hand, you could also use Greek yogurt or even cottage cheese. Protein helps with weight loss and will also help you feel full longer.
The protein powder I used has about 110 calories per scoop and is a plant-based protein powder. You can find it at most health food stores or online, or you can use any protein power you wish, as most are low in calories and high in protein, or you can simply add cocoa powder if you don't want to use protein powder.
_________________
Unsweetened Almond Milk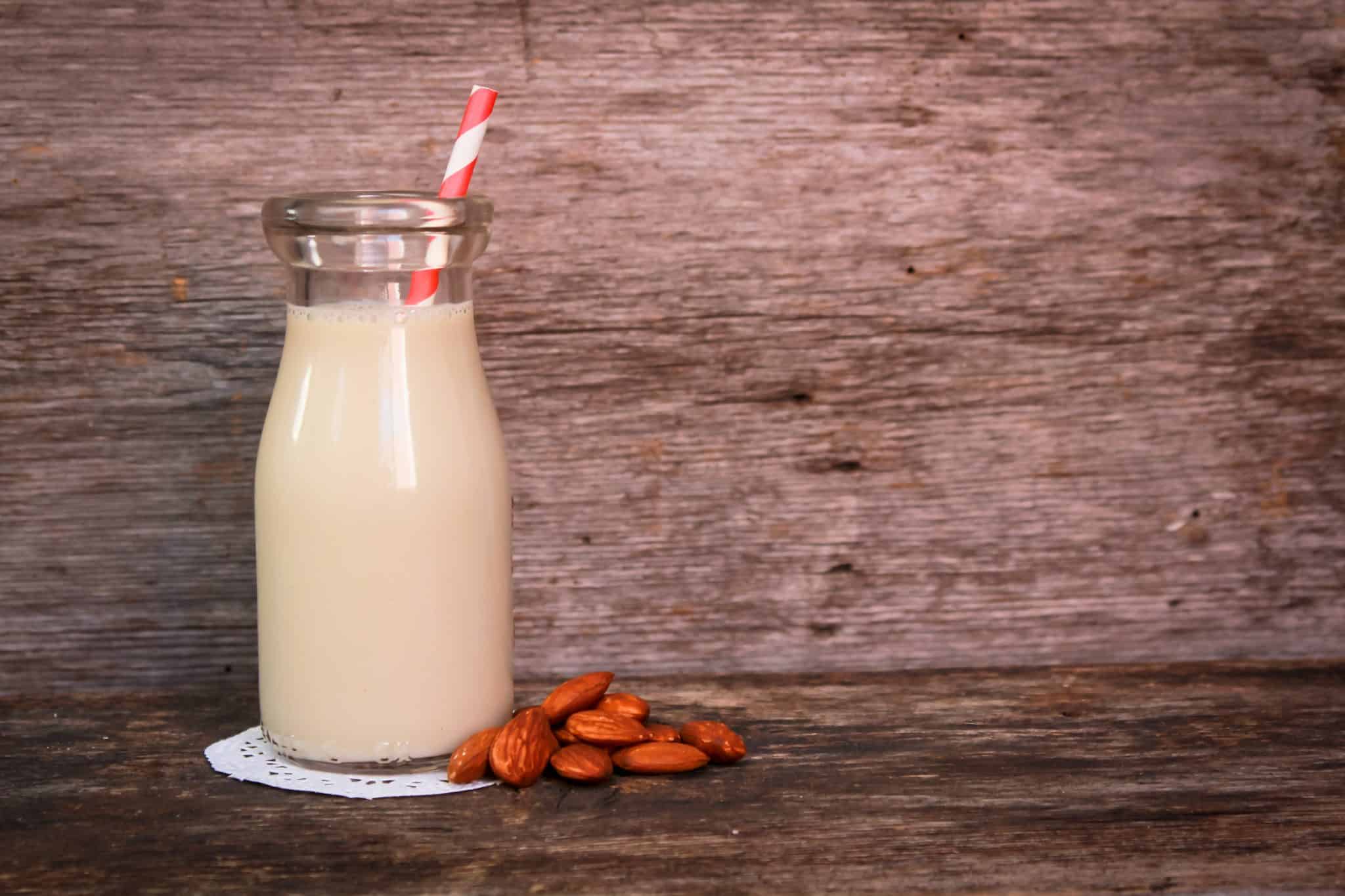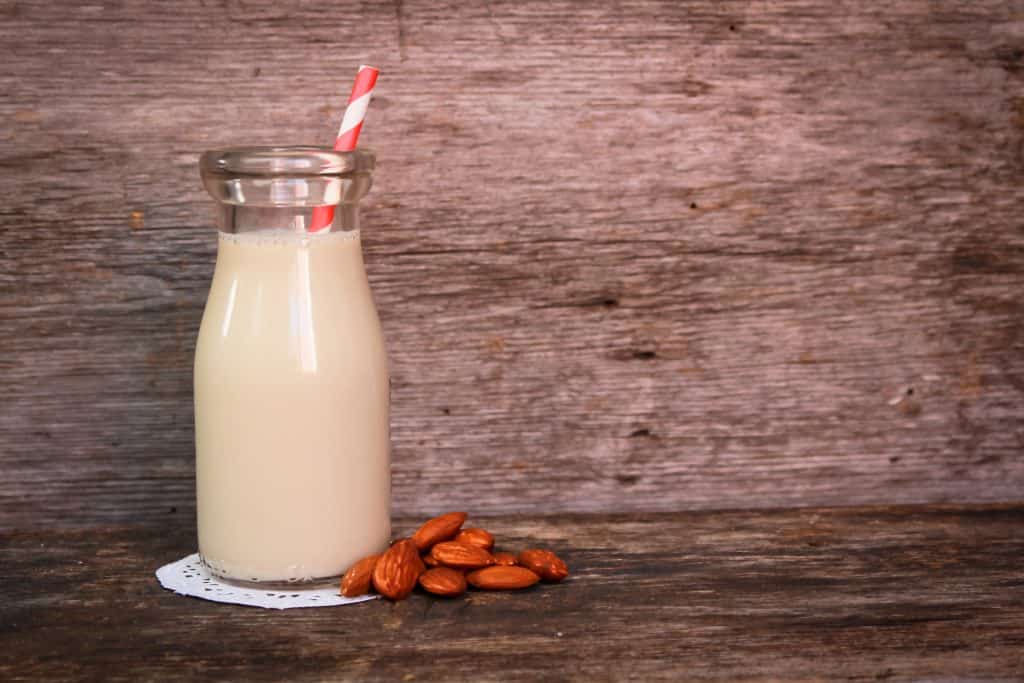 I use unsweetened almond milk in my smoothies, but you can really use any type of milk you like. If you're looking for a non-dairy option, coconut milk would also be good in this recipe.
If you want to make this smoothie even healthier, you could use water instead of milk. It won't be as creamy, but it will still taste good and be low in calories. I like to use Simply Almond unsweetened milk because it's low in calories (and also points if you're doing Weight Watchers!).
________________
Dates
I add dates to this smoothie for sweetness and because they're a great source of fiber. If you don't have dates on hand, you could also use honey, maple syrup or agave nectar. You can also leave this out because the banana and protein powder are already sweet.
I like to use Medjool dates because they're large and have a lot of flavor, but any type of date will work. Just make sure to remove the pits first!
_________________
All-Natural Peanut Butter
I love using all-natural peanut butter in this smoothie because it's a great source of protein and healthy fats. It also makes the smoothie taste amazing! If you don't have all-natural peanut butter on hand, you could also use almond butter.
I like to use an all-natural peanut butter that doesn't have any added sugar or salt. My favorite brand is Trader Joe's All-Natural Peanut Butter, but there are lots of great brands out there and any kind of regular creamy peanut butter, peanut butter powder or other nut butter will do (even sunflower seed butter!).
_________________
How to Blend This Healthy Smoothie Recipe
This recipe is really easy to make and can be blended in just a few minutes. I like to use my Vitamix blender because it's really powerful and does a great job of blending up smoothies. If you don't have a Vitamix, any type of blender will work.
If you're using a regular blender, you might need to add a little more liquid to get it going. Just add a little milk or water until the desired consistency is reached.
As for the order of ingredients, I like to add the liquid first, followed by the softest ingredients (banana and dates), then the powder, and lastly the peanut butter. This helps everything blend together more easily.
And that's it! Just blend everything up until smooth and enjoy. I like to drink mine right away, but you could also refrigerate it for a little bit if you want it to be colder.
Sometimes I'll make this ahead of time and put it into a shaker cup that has the agitator (the little ball at the bottom). All smoothies will separate unless you drink them immediately, so if I'm wanting to drink this smoothie later in the day I'll keep it in the shaker cup and then shake it up really well before I drink it.
How to Customize This Easy Weight Loss Smoothie Recipe
This recipe is really versatile and there are lots of ways you can customize it to fit your taste. Here are a few ideas:
Use a different flavor protein powder
Add in some spinach or kale for extra nutrients
Swap out the almond milk for another type of milk
Omit the dates and use honey or agave nectar instead
Use a different type of nut butter
Add in some chia seeds or flaxseed for extra fiber and nutrients
Add oats for a thicker smoothie
Add a dash of vanilla extract if you like vanilla in your smoothies
Weight Loss Smoothie Tips & Tricks
Here are a few tips and tricks to help you make the best weight loss smoothie possible:
Use frozen bananas for a thick, creamy smoothie. I like to buy ripe bananas, peel them, and then put them in the freezer. This way I always have frozen bananas on hand for smoothies.
If you don't have any protein powder on hand, you could also use Greek yogurt. Just make sure to use a plain, unsweetened yogurt.
If you want a sweeter smoothie, add in an extra banana or some honey or agave nectar. If you want it less sweet, omit the dates or use less fruit.
You can make this smoothie ahead of time and store it in the fridge for up to 24 hours. Just shake or blend it again before drinking.
This recipe makes one large smoothie or two smaller ones. If you're making it for two people, you could also split it into two separate glasses and add in a few ice cubes.
I hope you enjoy this peanut butter banana smoothie! It's a great way to start your day or an easy meal replacement shake.
Peanut Butter Banana Smoothie for Weight Loss
Looking for a peanut banana smoothie recipe for weight loss? Try this filling, low calorie smoothie!
Ingredients
2

frozen bananas

1

scoop

chocolate protein powder

1 1/2

cups

unsweetened almond milk

2

dates

pitted

2

Tbsp

natural peanut butter
Instructions
Add all ingredients to blender.

Blend on high until smooth.
You Will Love These Other Peanut Butter Weight Loss Smoothies:
Final Thoughts on Our Peanut Butter Weight Loss Smoothie
This Peanut Butter Banana Smoothie is great for weight loss because it's high in protein, low in calories, and has no added sugar. It's a quick and easy way to start your day or have a healthy snack. Enjoy!