Easy Orange Banana Smoothie
Disclosure: This post may contain affiliate links, meaning I get a commission if you decide to make a purchase through my links, at no cost to you.
If you're looking for a quick and easy way to get your daily dose of fruits, look no further than this easy orange banana smoothie recipe.
This recipe only requires four simple ingredients, and it's a great way to use up leftover fruit. So gather up your ingredients and give this smoothie a try today!
Why We Love This Easy Orange Banana Smoothie
We love all things smoothie here at our house, and this is a big favorite for my kids as a breakfast smoothie. The combination of oranges and banana are a match made in heaven and we can't get enough.
It's also dairy free (for my nondairy kiddo), gluten free and has no added sugar. It's low calorie, which is great for Mom who is trying to lose weight, and is packed with vitamins, minerals and fiber.
Ingredients in This Healthy Smoothie Recipe
Orange
Some recipes only call for orange juice, but you're just leaving out so much nutrition if you don't use orange segments. Oranges are packed with vitamin C, high in fiber and are all around delicious.
I use fresh oranges for this recipe that I peel right before I make it. I like to buy the seedless tangelos or I'll use 2-3 of my kids' mandarin oranges for this recipe. You could also use a navel orange or blood oranges for a different flavor.
Banana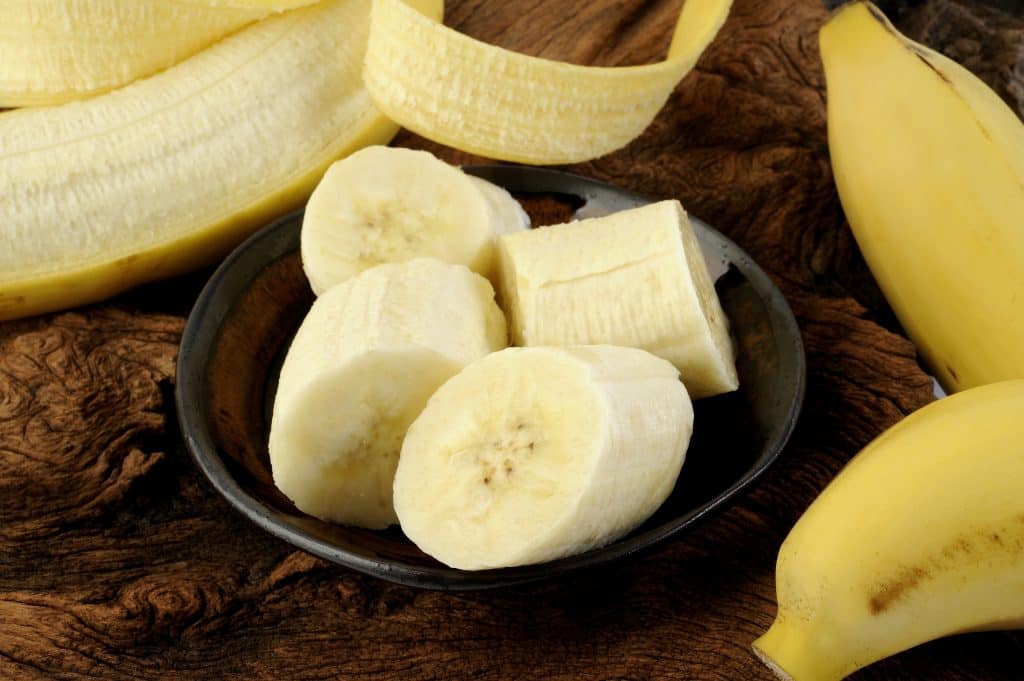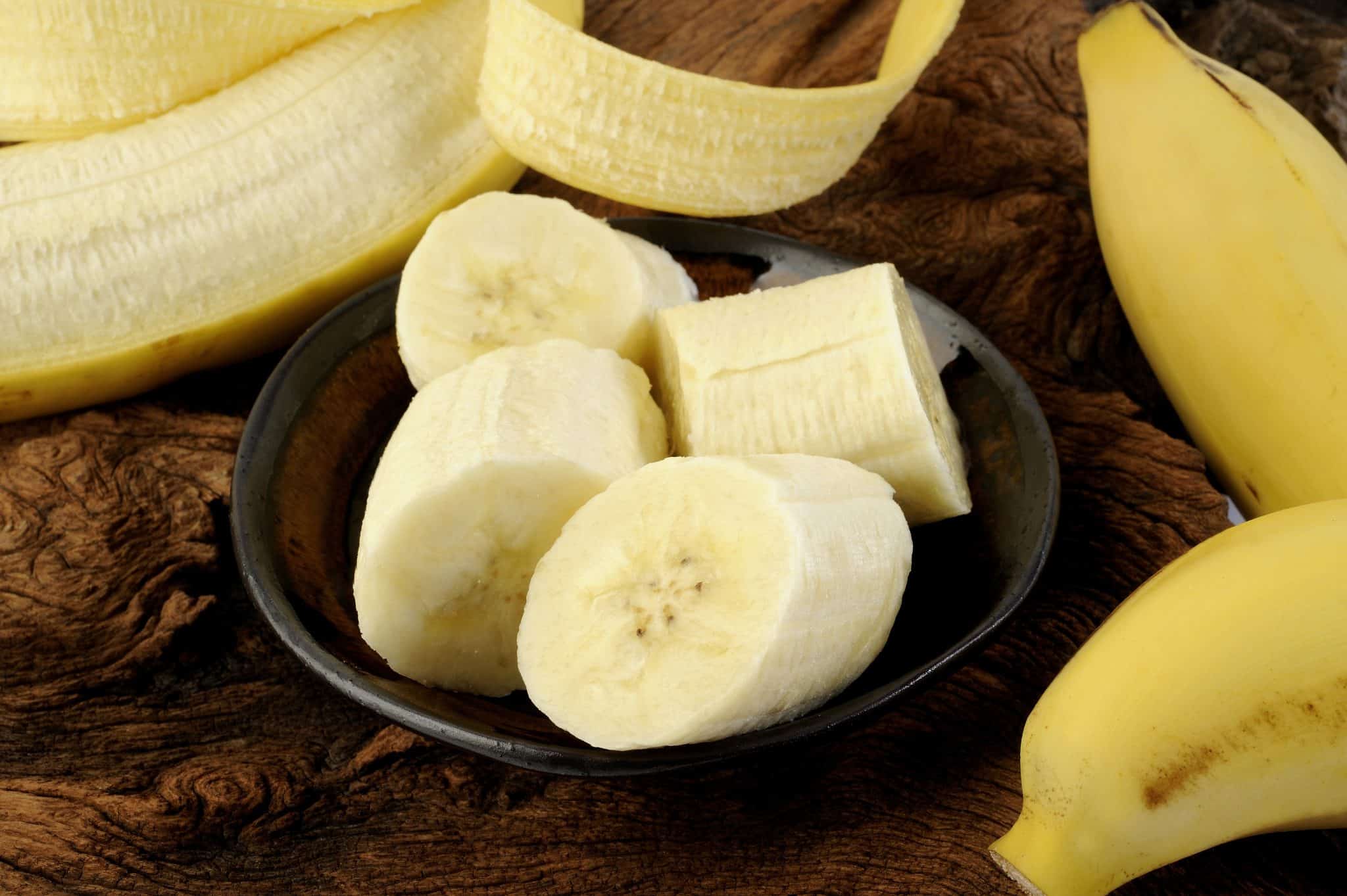 This is a must in any banana smoothie recipe, but it also adds natural sweetness and creaminess to this orange banana smoothie.
I like to use frozen banana because it makes the smoothie extra cold and creamy without having to add ice. If you have a nice ripe fresh banana, it's okay to use that, too, but you might want to add a couple of ice cubes for texture.
Almond Milk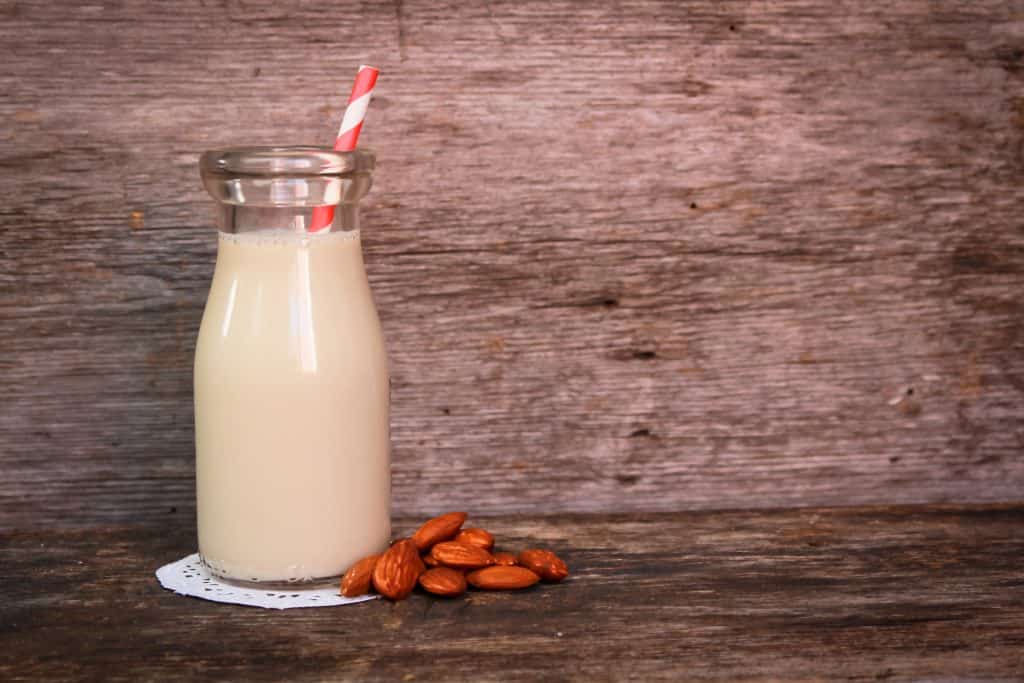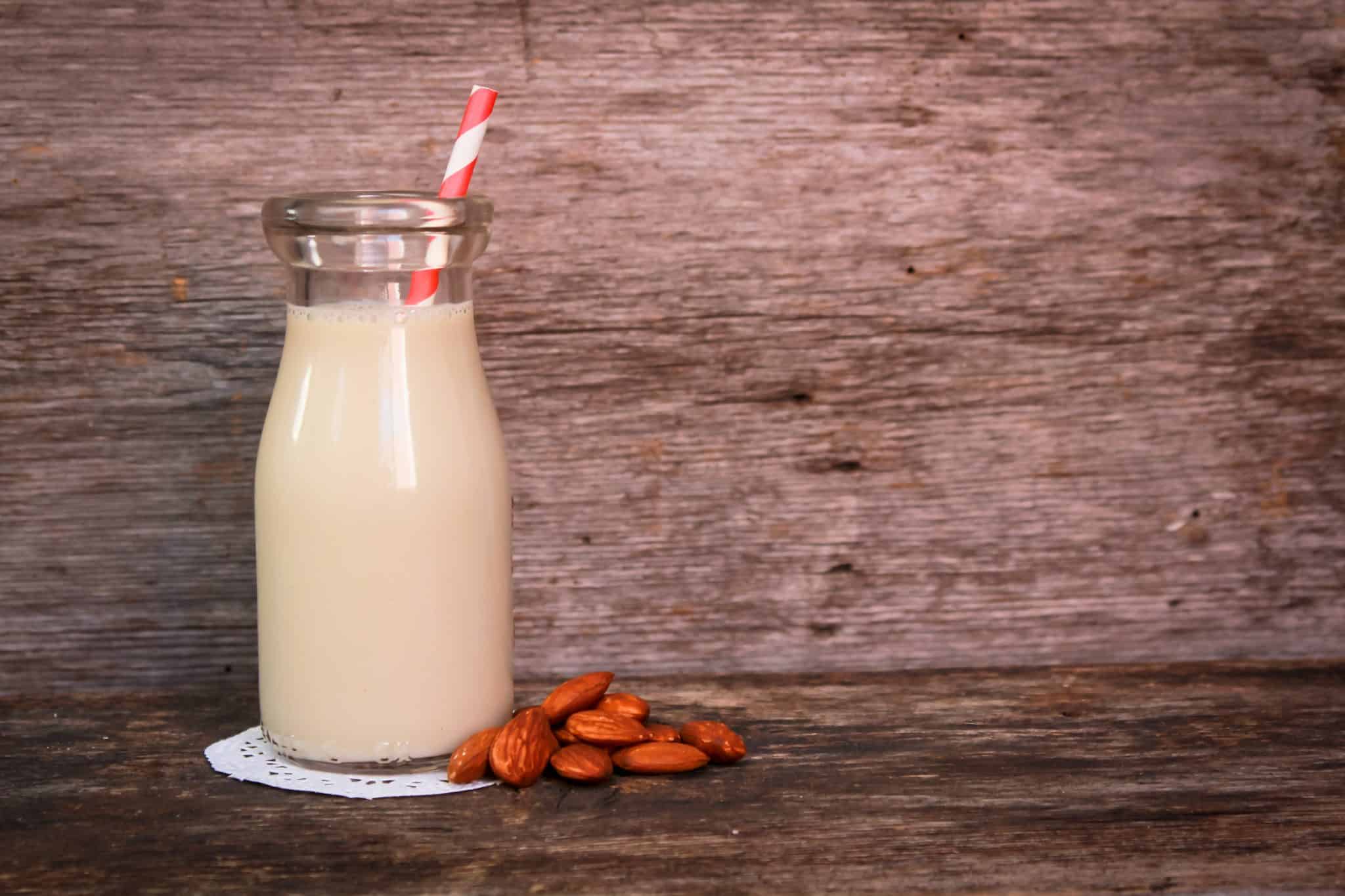 I use almond milk as my nondairy base for this recipe, but you can use whatever you have on hand such as dairy milk, cashew milk, etc. I find that almond milk gives this recipe a nice flavor without being too overbearing.
If you are using dairy milk, I would recommend using whole milk for the creamiest texture.
Orange Juice Concentrate
For sweetness and extra orange flavor, I add a little bit of orange juice concentrate to this smoothie recipe. You could also use fresh squeezed orange juice, but the flavor won't be as strong.
You can find this in the freezer section of your local grocery store. It is with the frozen juices, near the frozen fruit section.
How to Blend a Perfect Orange Banana Smoothie
One of the best things about smoothies is how easy they are to make. Just throw all your ingredients into a blender and blend away until smooth.
I like to start with the liquid (almond milk) and then add the softer ingredients (oranges, banana, orange juice concentrate). This helps the blades get going so that you don't have any chunks of fruit left behind.
Once everything is blended together, taste and adjust as necessary. If you want it sweeter, add a little more orange juice concentrate or honey. If you want it more banana-ey, add another banana segment or two.
Here's how to blend this banana orange smoothie recipe:
1) Start by peeling and segmenting your oranges. You'll need about 1-1/2 cups of fresh orange segments for this recipe.
2) Add the oranges, banana, almond milk and orange juice concentrate to a blender and blend until smooth.
3) Pour into glasses and enjoy!
And that's it! Serve this easy orange banana smoothie immediately for best results. Enjoy!
You'll Also Love These Other Banana Smoothie Recipes:
How to Customize This Recipe
Add protein: If you want to add some protein to this recipe, you could add a scoop of protein powder or a few tablespoons of Greek yogurt. I like vanilla protein powder or even banana flavored. A nut butter such as almond butter or peanut butter works, too.
Make it green: If you're looking for a green smoothie option, you could add a handful of spinach or kale to this recipe. You won't really taste it with all of the other strong flavors, but you'll get an extra boost of nutrients.
Use different fruit: If you don't have fresh oranges or bananas on hand, you could substitute what you have on hand instead. Mango, pineapple, apple or other citrus fruit can be added in place of the orange or banana. You could also throw in frozen fruit like peaches or frozen strawberries for a delicious change.
Add in superfoods: If you want to add a little extra nutrition to this recipe, you could add in a superfood such as chia seeds, flaxseed meal or hemp hearts. I like to add 1-2 tablespoons of chia seeds for an extra boost of fiber and protein.
Make it thicker: If you want a thicker smoothie, you could add oats, ice or even cauliflower rice. You could also add some ice cubes to thicken it up. Make a smoothie bowl!
Make it sweeter: If you want a sweeter smoothie, you could add more banana, honey, agave nectar or maple syrup. You could also use a sweeter almond milk such as vanilla.
Change out the liquid: You can use just about any liquid you like in this recipe in place of the almond milk. We love to use oat milk in our smoothies, too, and you could also use coconut milk, coconut water, orange juice, pineapple juice or even plain water.
Common Questions about Banana Orange Smoothies
Do banana and orange go together?
Yes, banana and orange go together very well! The sweetness of the banana pairs perfectly with the tartness of the orange.
Can I make this recipe ahead of time?
Yes, you can make banana orange smoothies ahead of time. Just blend everything together and store in the fridge for up to 24 hours. When you're ready to drink it, just give it a good shake or blend again to recombine.
Can I freeze banana orange smoothies?
Yes, you can freeze these smoothies! Just blend everything together and then pour into a freezer-safe container. When you're ready to drink it, just thaw and enjoy. You can also pour it into molds for some delicious smoothie pops! (We love this at our house)
Is a banana smoothie good for you?
Banana smoothies can be good for you, depending on the ingredients you use. This recipe uses fresh fruit and almond milk, so it's a great option if you're looking for something healthy.
Easy Orange Banana Smoothie
Enjoy a delicious fruit smoothie made with orange and banana.
Ingredients
1 1/2

cups

orange segments

1

banana

frozen

1

cup

almond milk

2

Tbsp

frozen orange juice concentrate
Instructions
Peel oranges and remove seeds, if any.

Add all ingredients to blender.

Blend on high speed until smooth.
Final Thoughts
I hope you enjoy this easy orange banana smoothie recipe!
This easy orange banana smoothie is a delicious recipe and a refreshing way to start your day or enjoy as a snack.
Happy Blending!
Amanda