Easy Carrot Smoothie for Weight Loss (Healthy and Delicious)
Disclosure: This post may contain affiliate links, meaning I get a commission if you decide to make a purchase through my links, at no cost to you.
Weight loss can be a difficult goal to achieve, but it's not impossible. One easy and delicious way to help lose weight is by drinking a healthy smoothie for breakfast every day, like this carrot smoothie for weight loss!
This smoothie uses only a few simple ingredients – carrots, banana, honey, vanilla protein powder, cinnamon and almond milk.
Why We Love This Simple Carrot Smoothie Recipe
If you're trying to lose weight like I am, this smoothis is perfect because it's low calorie, low fat and is the perfect replacement for a high sugar or high fat breakfast.
The protein and fiber help keep you feeling full until your next meal, but it tastes like pie with the cinnamon and vanilla notes.
Even our kiddos like this smoothie, and I feel great knowing that they are getting healthy, whole foods in their diets.
Ingredients in Our Healthy Smoothie Recipe
Carrots
Carrots are an excellent source of fiber, vitamins, and minerals. They're also low in calories and can help you feel full longer. They give this smoothie its great orange color and are full of vitamin A and beta carotene.
I either buy whole carrots and cut them into smaller pieces, or if I'm feeling lazy I buy the preshredded raw carrot from the grocery store. As long as they are carrots, you're good to go!
Banana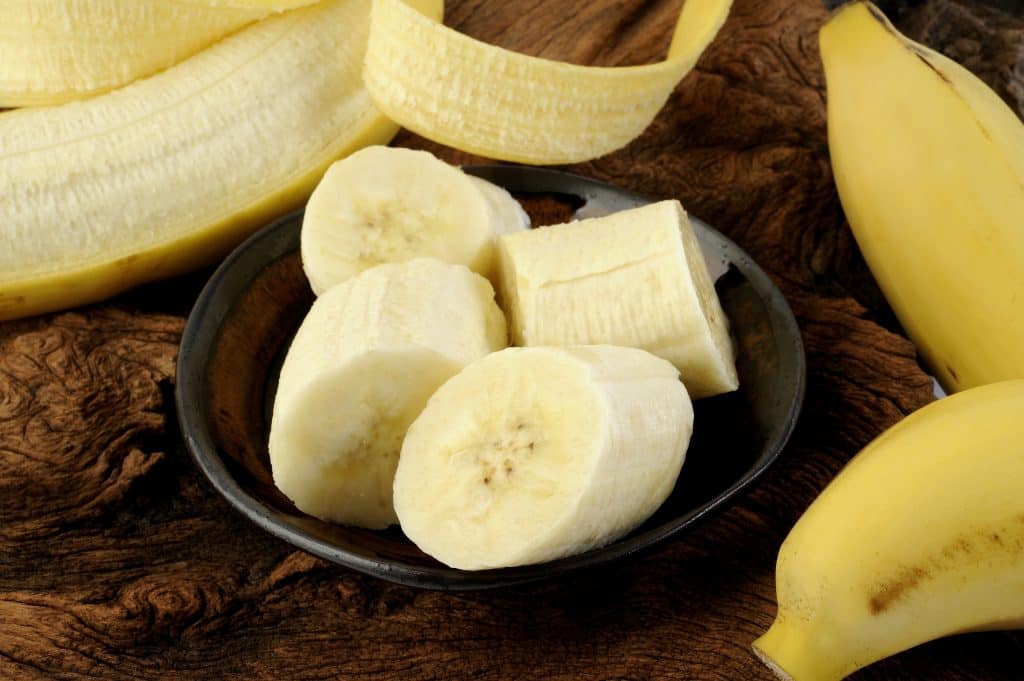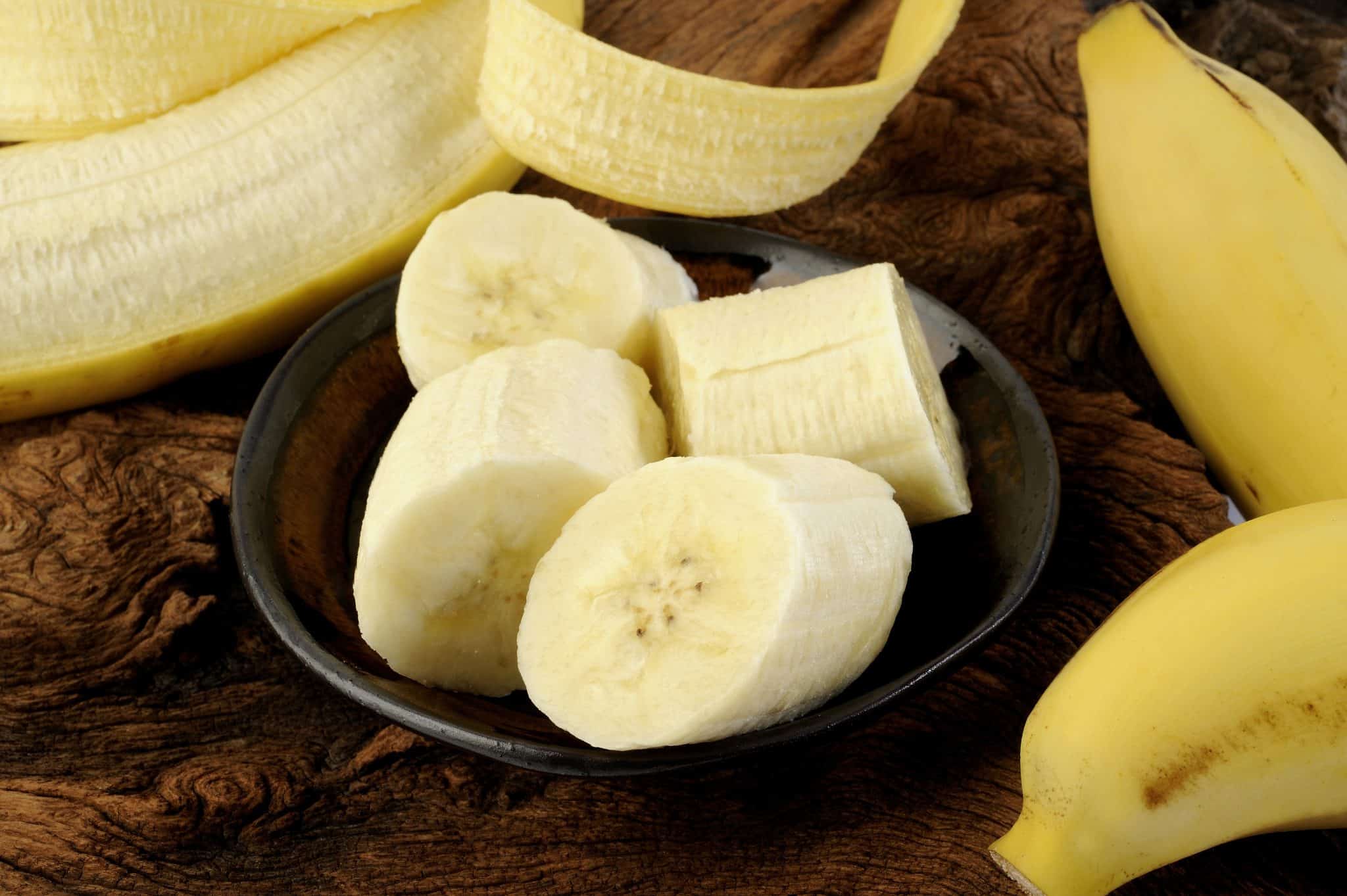 Bananas are a great source of potassium and vitamin C. They're also low in calories and help add creaminess and sweetness to the smoothie.
I like to use frozen banana because they make the smoothie creamier, but you can use fresh banana if that's what you have. If your smoothie isn't as thick because of the fresh banana, throw in a couple of ice cubes.
If you hate banana consider substituting pineapple.
Vanilla Protein Powder
The vanilla protein powder adds extra protein to the smoothie and helps keep you feeling full until lunchtime. Plus it adds a vanilla note to the smoothie. If you don't want to use protein powder, just add in a dash of vanilla extract.
I like to use plant-based protein powder, but you can use whatever kind you prefer. There are some good whey protein powders out there, too.
Read more about how protein helps with weight loss here.
Cinnamon
Cinnamon is a great spice to add to smoothies because it has antioxidants and anti-inflammatory properties. It also adds a delicious flavor to the smoothie and has been shown to reduce blood sugar levels.
Almond Milk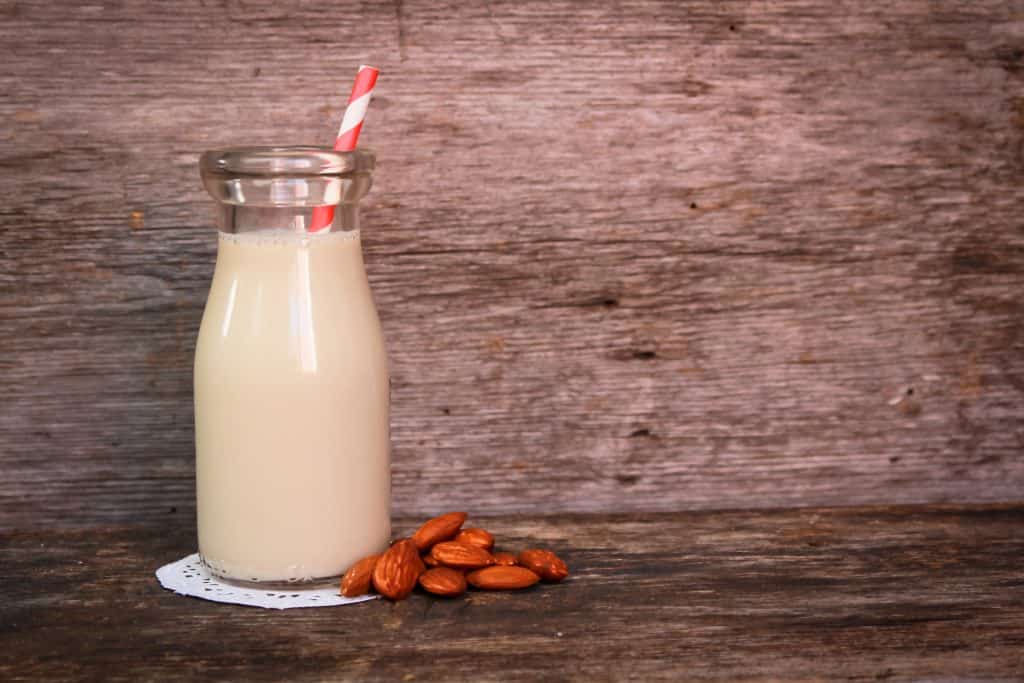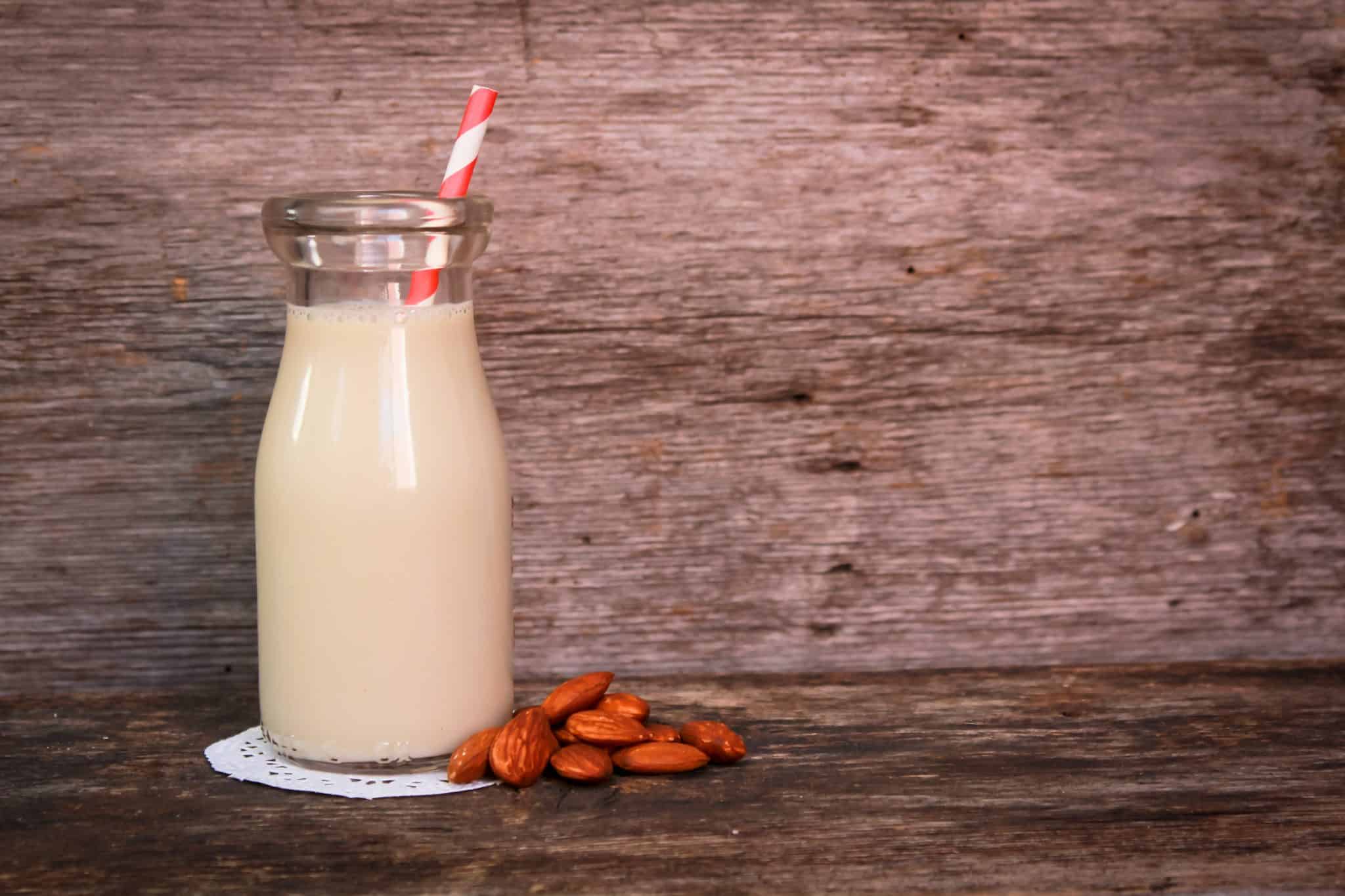 I like to use almond milk because it's low in calories and fat, but you can use any kind of milk you prefer. You can use coconut milk, soy milk, dairy milk or any milk you like in this recipe.
If you want a thicker smoothie, feel free to add in half almond milk and half yogurt.
I wouldn't do water or coconut water in this smoothie because the milk gives it a creaminess and flavor that it needs, but carrot juice could work, especially if it's fresh.
How to Blend This Carrot Weight Loss Smoothie
Blending this smoothie is really easy. Just add all of the ingredients into a blender and blend until it's smooth.
If you find that your blender isn't blending the carrots well, you can always grate them beforehand or buy pre-shredded carrots from the grocery store. A really great blender could handle larger pieces.
I like to use my Vitamix or Nutribullet for this recipe, depending upon how many servings I need (for me or for the whole family).
This recipe makes one large serving or two smaller servings. If you want to make a bigger batch, just double or triple the recipe.
You'll Love These Other Weight Loss Smoothies
How to Customize This Carrot Cake Smoothie Recipe
Add greens: If you want to add some extra vitamins, minerals and fiber to this smoothie, feel free to add in some spinach or kale. You won't be able to taste it with all of the other flavors going on, but you'll get an extra nutritional boost.
Use a different protein powder: If you don't have vanilla protein powder or don't want to use it, feel free to substitute in another flavor or leave it out altogether. Just note that the nutritional information will change if you do this. You can add a nut butter, such as almond butter or peanut butter, or greek yogurt as protein sources if you don't have protein powder, and they will add a little healthy fat.
Add different spices: If you're not a fan of cinnamon, you can always leave it out or add in a different spice like nutmeg, ginger (you could use fresh ginger or powdered), or pumpkin pie spice.
Add in superfoods: If you want to add in some extra nutrients, you can always add in a green powder or other superfood powder. I like to add a scoop of collagen powder for the extra protein and health benefits, but you can use whatever you like or have on hand.
Make it a smoothie bowl: Reduce the amount of liquid in this recipe for a thicker smoothie, then pour into a bowl and top with chia seeds, hemp seeds, fresh fruit, or even a few chocolate chips! My kids really love it this way!
Easy Carrot Smoothie for Weight Loss
Losing weight can be easy and delicious with this carrot cake smoothie recipe!
Ingredients
1/2

cup

grated carrots

1

frozen

banana

2

Tbsp

honey

1

scoop

vanilla protein powder

OR (1/4 tsp vanilla extract)

1/4

tsp

cinnamon

1 1/2

cups

almond milk
Instructions
Add all ingredients to blender.

Blend on high speed until smooth.
Final Thoughts on Our Carrot Smoothie for Weight Loss
So there you have it! A delicious and easy carrot smoothie for weight loss that is sure to please. It's a wonderful replacement for a high fat or high calorie breakfast, as it's low calorie, low fat, gluten free and dairy free with no added sugar.
It will help keep you full until your next meal and it tastes great!
Happy Blending!
Amanda