Easy Low Fat Strawberry Banana Smoothie
Disclosure: This post may contain affiliate links, meaning I get a commission if you decide to make a purchase through my links, at no cost to you.
If you're looking for a quick and easy way to enjoy a delicious and healthy smoothie, look no further than this easy low fat strawberry banana smoothie recipe.
This recipe only takes about 5 minutes to make and uses simple ingredients like strawberries, frozen banana, oats, oat milk, and vanilla protein powder. So why not give it a try today?
Why We Love This Healthy Strawberry Banana Smoothie Recipe
Our family with four boys is big on healthy, simple food. We love smoothies and smoothie bowls, and we especially love freezing this recipe as smoothie pops for cool summer treats and a healthy breakfast that feels like a treat!
This strawberry banana smoothie is not only delicious, but it's also healthy and low in fat. Plus, it's a great way to start your day or enjoy as a snack.
With just a few simple ingredients, you can have this nutritious and tasty smoothie any time you want. And since it's so easy to make, you can even get the kids involved in making it!
Strawberry Banana Smoothie Ingredients
This recipe uses only fruit and protein powder to sweeten, as we don't like added sugar in our house! So if you are using protein powder, make sure to find one without added sugar.
Strawberries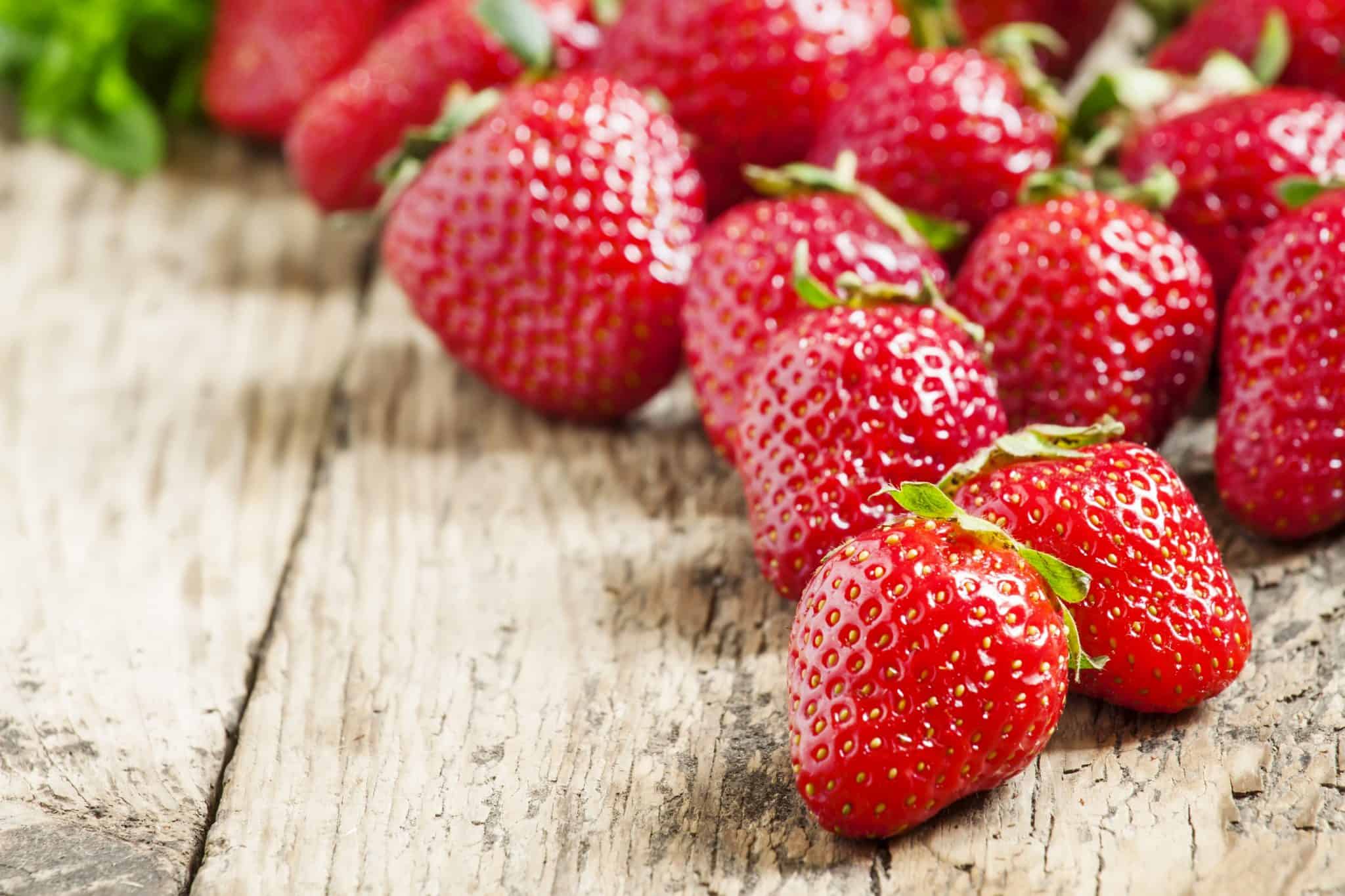 Strawberries are bursting with Vitamin C and provide antioxidants and fiber for our smoothie. Plus, they are sweet and give it a wonderful berry flavor. They are a definite must in strawberry banana smoothies.
You can use fresh strawberries or frozen strawberries in this recipe. If you use frozen, you might need to adjust the amount of liquid in your recipe. Blend first with the recommended amount and see if you need more.
_________________
Banana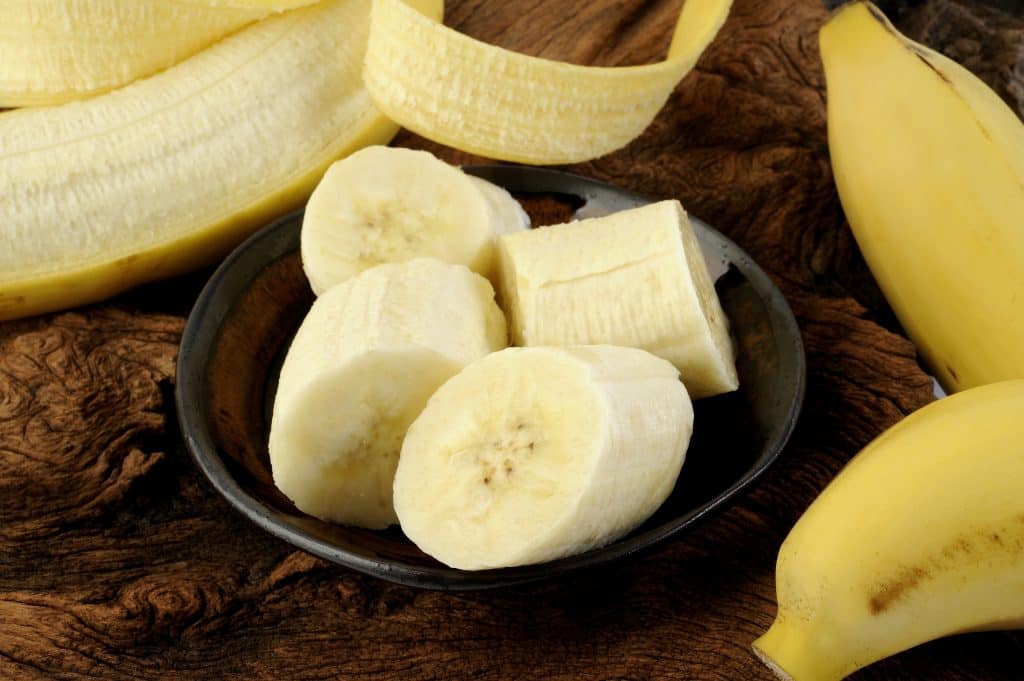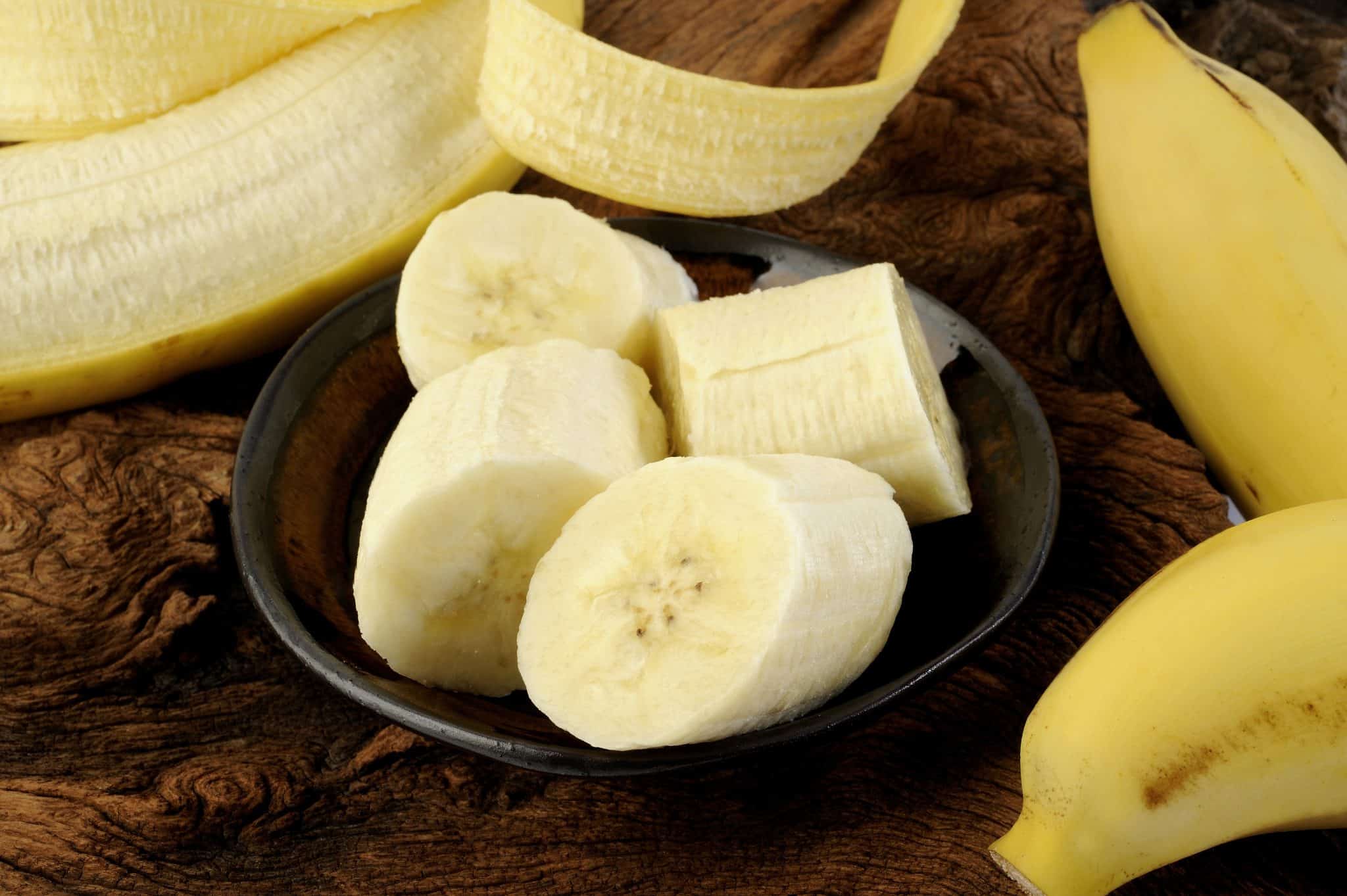 Banana gives our smoothie a thick, creamy texture and natural sweetness. We like to use frozen banana because it makes our smoothie extra cold and creamy, but you can use fresh banana if you prefer (overripe bananas work best).
Bananas are excellent sources of potassium, Vitamin C, and fiber. They are also low in calories and fat.
_________________
Oats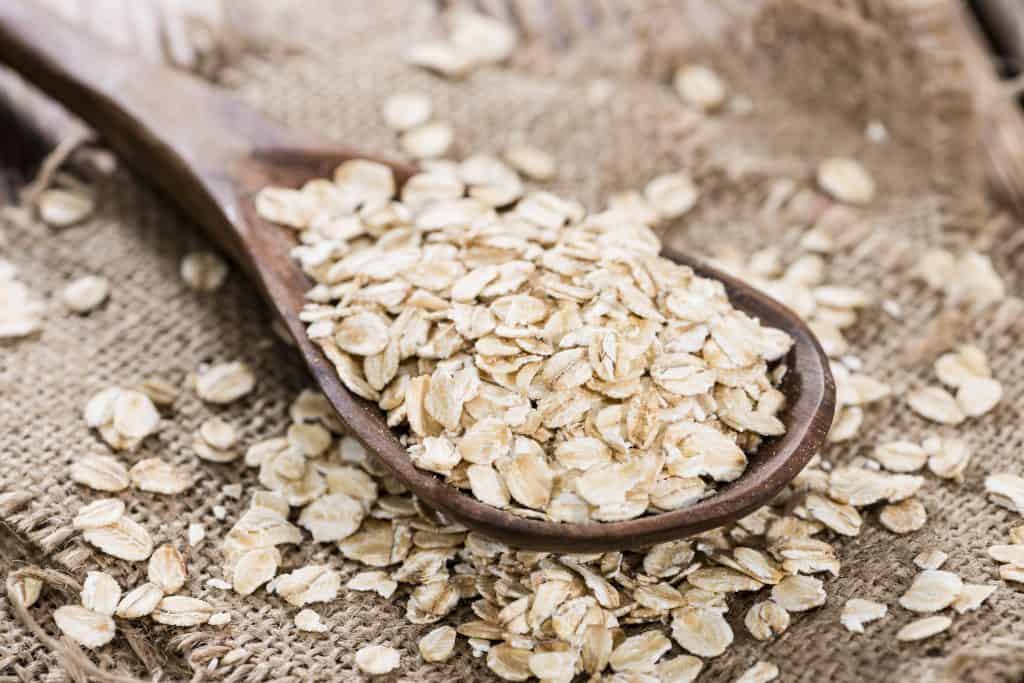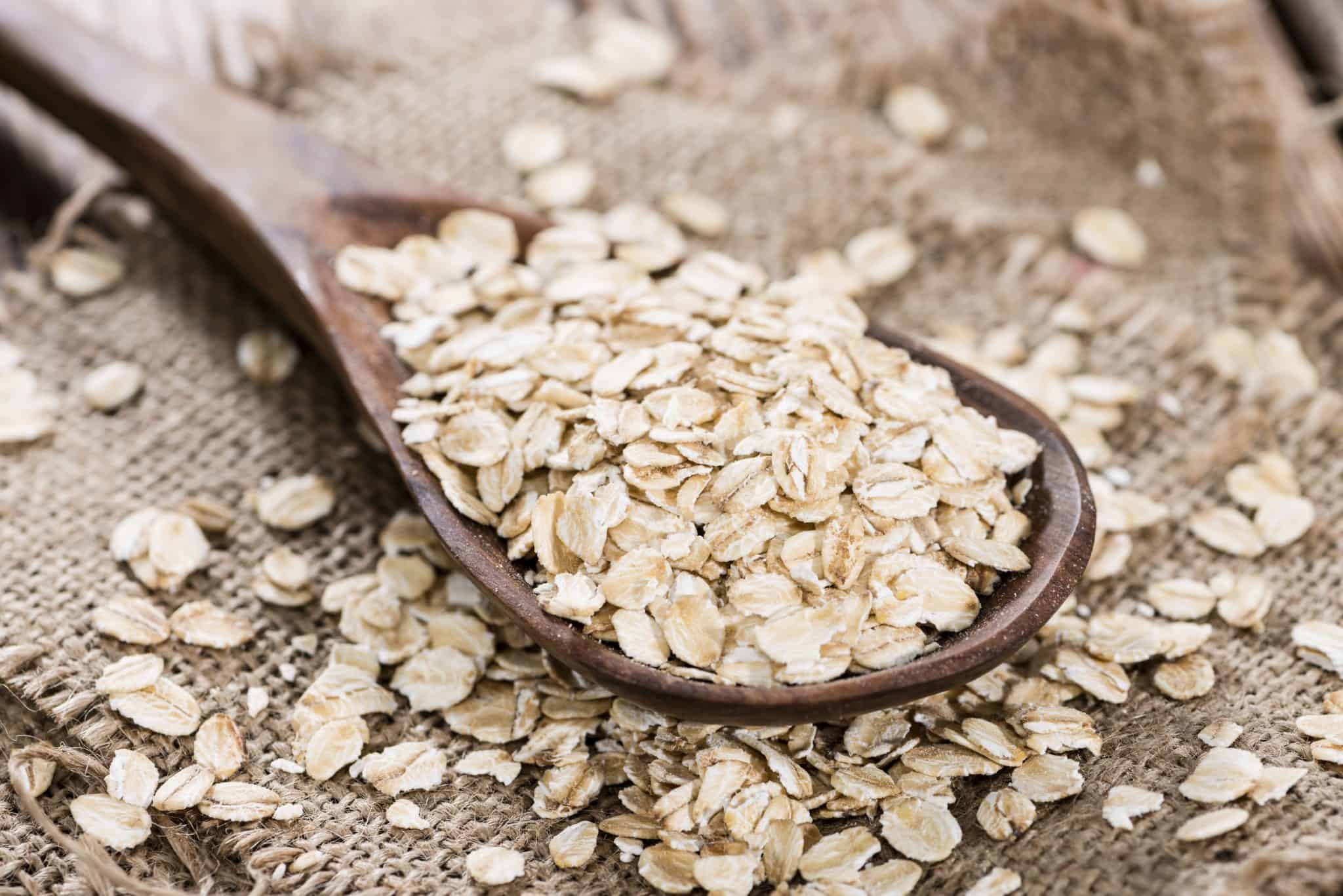 Oats are a great source of fiber and help to thicken our smoothie without adding any fat. We love the texture they add, but you can leave them out if you prefer.
If you do include oats in your smoothie, we recommend using quick oats or pulsing regular oats in a blender or food processor until they are broken down. This will help them blend more easily and prevent any gritty texture in your smoothie.
_________________
Oat Milk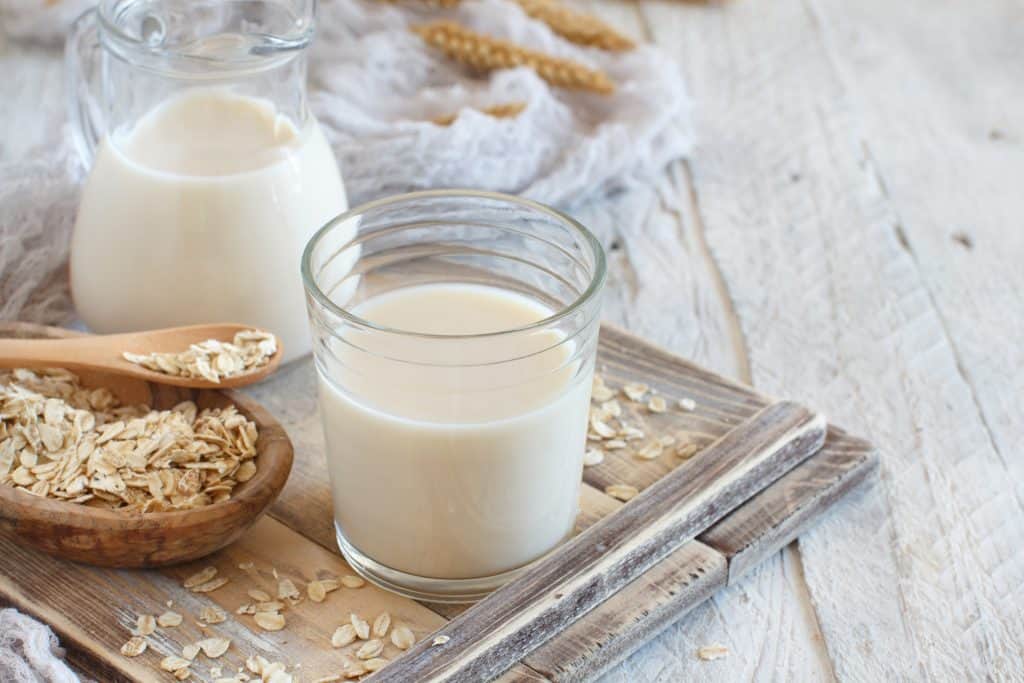 We like using oat milk in our strawberry banana smoothie because it's creamy, low in fat, and has a neutral flavor. However, you can use any type of milk you prefer including almond milk, cashew milk, soy milk, or even dairy milk. We love the Chobani Extra Creamy Plain.
If you want to make your smoothie extra creamy and thick, add a little less liquid than we recommend. (You can easily turn it in to a delicious smoothie bowl this way!)
_________________
Vanilla Protein Powder
We often add vanilla protein powder to our smoothies for an extra boost of protein. This is especially helpful if we are using our smoothie as a meal replacement or after a workout.
You can leave the protein powder out if you prefer, but keep in mind that it will decrease the overall protein content of your smoothie. You might want to add another source of protein such as nut butter, chia seeds, or Greek yogurt.
_________________
Other Low Fat Smoothies You'll Love:
How to Customize This Healthy Smoothie Recipe
There are so many ways you can customize fruit smoothies to make them your own. Here are a few ideas:
Add a handful of spinach or kale for an extra nutritional boost.
Add in other fresh or frozen fruit, such as mango or pineapple, or even another frozen berry variety.
Use a plain yogurt or plain Greek yogurt instead of some of the milk. You can even try vanilla yogurt or strawberry yogurt, too.
Swap out the vanilla protein powder for chocolate or strawberry flavor.
Add a touch of honey or maple syrup – it will still be low fat but a bit sweeter.
Add a tablespoon of nut butter such as peanut butter or almond butter for an extra dose of protein and healthy fats. If you still want to keep it low fat, I'd recommend the powdered peanut butter. You can read more about powdered peanut butter in smoothies here.
Stir in a tablespoon of chia seeds for added fiber and nutrients.
Top with fresh fruit, granola, or nuts before serving.
Swap out the oat milk or coconut milk, almond milk, soy milk or any other dairy free milk of your choice (or even skim or low fat dairy milk if you prefer).
Easy Low Fat Strawberry Banana Smoothie
Enjoy a super easy low fat smoothie that tastes incredible with this simple recipe.
Equipment
Measuring Equipment
Ingredients
1

cup

strawberries

1

banana

frozen is best

1

Tbsp

oats

1

cup

oat milk

1

scoop

vanilla protein powder
Instructions
Add all ingredients to a blender and blend until smooth.

Enjoy as is or pour in to a bowl and top with your favorite toppings.

Store leftovers in the fridge for up to 24 hours or freeze into smoothie pops.
Conclusion
Enjoy this delicious and nutritious strawberry banana smoothie any time of day! It's an easy and healthy recipe the whole family will love.
Thicken it for a smoothie bowl, freeze it for popsicles or just drink it as-is, but be sure to try it. It's one of our kids' favorite recipes, so it is very kid-friendly as well.
If you're looking for more smoothie inspiration and healthy recipes, be sure to check out our other recipes here!