Disclosure: This post may contain affiliate links, meaning I get a commission if you decide to make a purchase through my links, at no cost to you.
As a smoothie enthusiast and a mom on a mission, I've found that an asparagus smoothie is a wonderful aid in my weight loss journey and a nutritious treat for my four young boys.
This asparagus smoothie is not just a refreshing beverage; it's a powerhouse of vitamins, antioxidants, and flavor that can help you maintain a healthy lifestyle while satisfying your sweet tooth.
Over the years, I've shared more than 100 smoothie recipes on this blog, each one a unique blend of fruits, vegetables, and sometimes unexpected ingredients. From the classic strawberry banana smoothie to more adventurous concoctions like our sweet potato and red onion blend, there's a smoothie for every palate.
But today, we're focusing on the underrated asparagus, a vegetable rich in Vitamin A and C, and a surprising but delightful addition to your smoothie repertoire. Let's dive into the world of asparagus smoothies and discover how this green veggie can make your smoothie both delicious and nutritious.
Why We Love This Asparagus Smoothie Recipe
This asparagus smoothie recipe is a family favorite for several reasons. First and foremost, it's a delicious way to incorporate more vegetables into our diet, particularly for my four young boys. The natural sweetness of the banana and strawberries in the recipe masks the asparagus's vegetable taste, making it a hit even with the pickiest eaters.
This asparagus smoothie is incredibly nutritious. Asparagus is packed with vitamins A and C, which are essential for maintaining good health and boosting the immune system. The Greek yogurt adds a good dose of protein, making this smoothie a balanced meal replacement or a satisfying snack.
Another reason we love this recipe is its versatility. You can easily substitute almond milk with coconut milk for a tropical twist or add in a spoonful of peanut butter for a protein boost. It's also vegan-friendly, thanks to the use of almond milk and honey as sweeteners.
Finally, this asparagus smoothie recipe is quick and easy to prepare, making it perfect for busy mornings or as a post-workout refuel. It's a simple way to ensure that my family is getting a dose of leafy greens, fresh fruit, and dairy, all in one glass.
Ingredients in Our Healthy Smoothie Recipe
Asparagus
Health Benefits
Asparagus is a nutrient-dense food that is high in folic acid and is a good source of potassium, fiber, vitamin B6, vitamins A and C, and thiamine. It's packed with antioxidants, ranking among the top fruits and vegetables for its ability to neutralize cell-damaging free radicals. This may help slow the aging process and reduce inflammation.
Why We Chose It
We chose asparagus for this smoothie recipe because it's a great way to sneak in some vegetables into our diet. Its mild flavor blends well with the other ingredients, and its health benefits are a bonus. Asparagus also adds a lovely green color to our smoothie, making it visually appealing.
Banana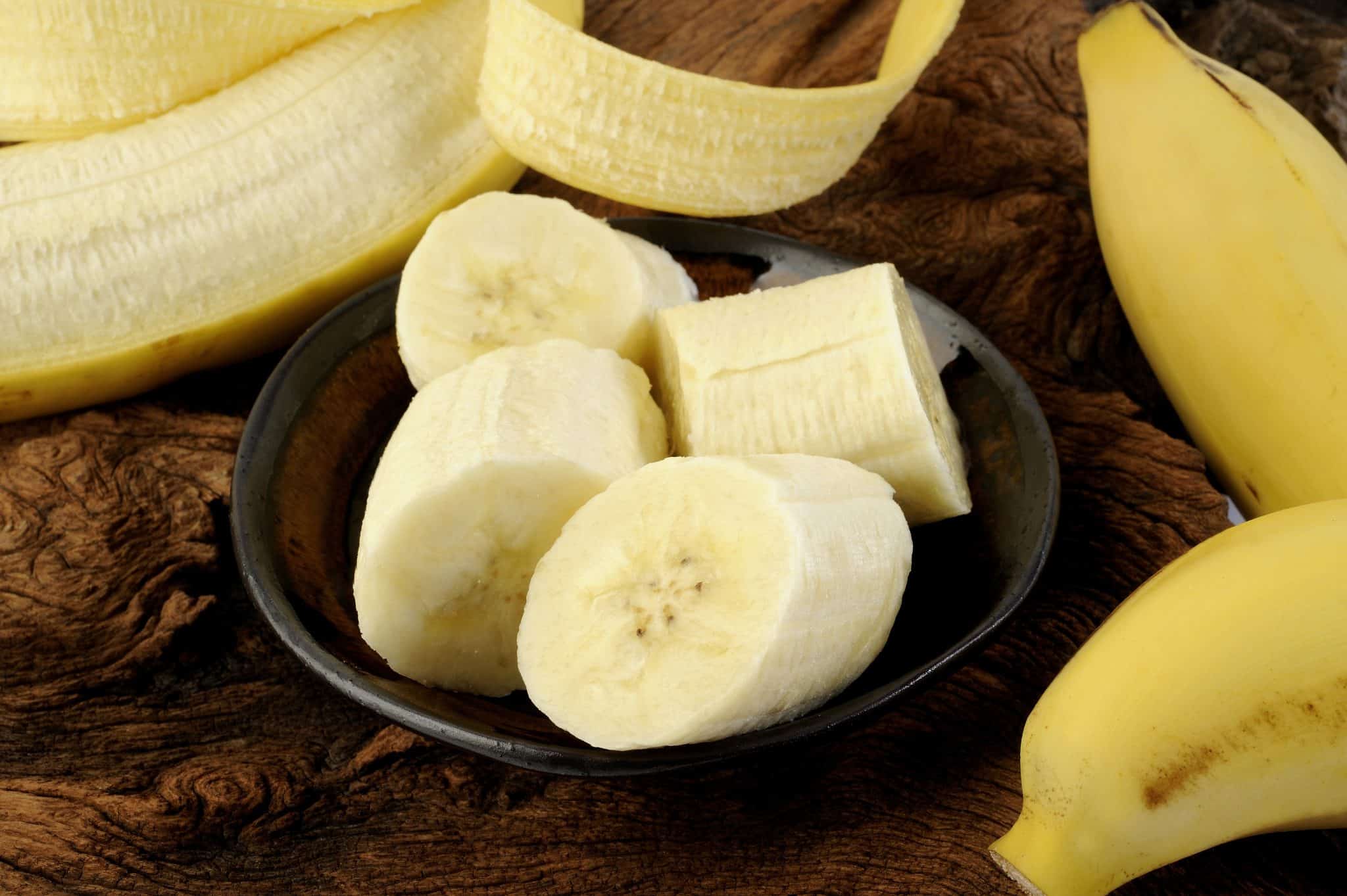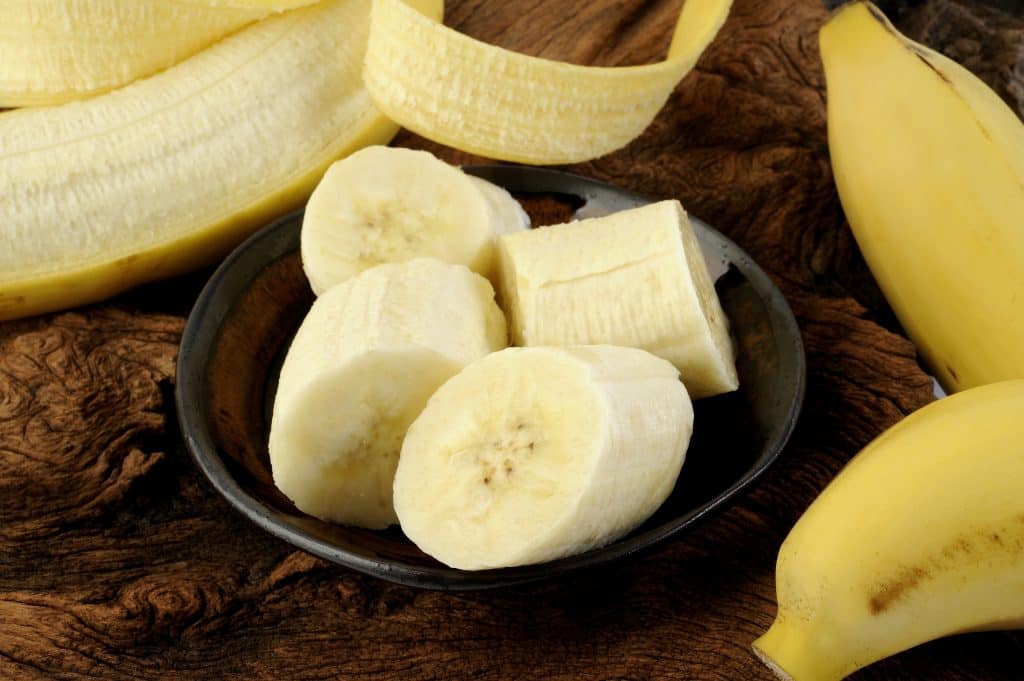 Health Benefits
Bananas are rich in fiber, antioxidants, and several nutrients. A medium-sized banana has about 105 calories, mostly coming from carbs which your body needs for energy. They also contain nutrients that moderate blood sugar levels and improve digestive health.
Why We Chose It
Bananas are a smoothie staple for a reason. They add a creamy texture and natural sweetness to the blend, eliminating the need for added sugar. In this recipe, bananas help mask the taste of asparagus, making the smoothie more palatable, especially for kids. For even creamier smoothies, use a frozen banana!
Strawberry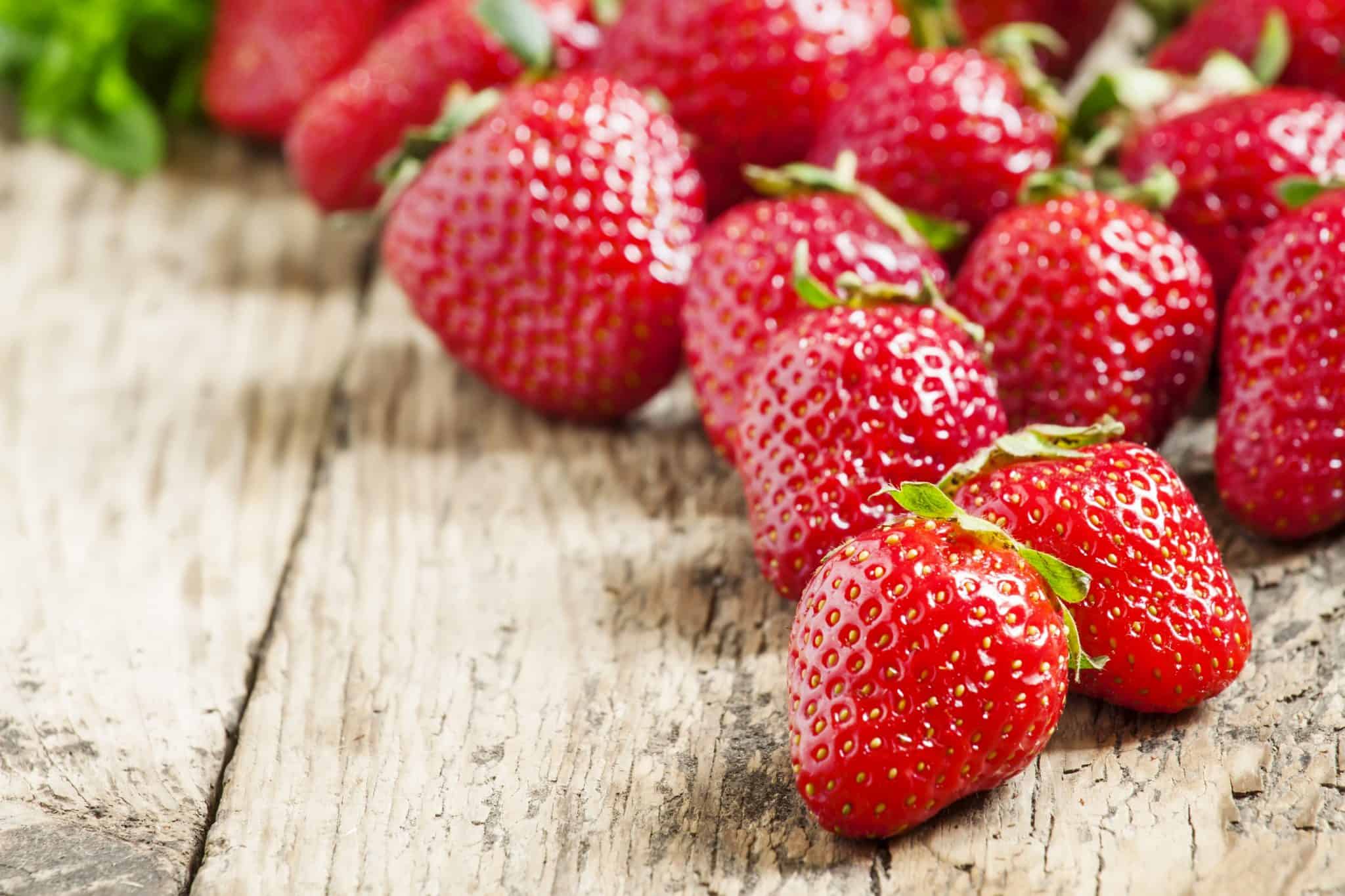 Health Benefits
Strawberries are an excellent source of vitamins C and K as well as providing a good dose of fiber, folic acid, manganese, and potassium. They also contain significant amounts of phytonutrients and flavanoids which makes strawberries bright red.
Why We Chose It
Strawberries add a touch of tartness and sweetness to our asparagus smoothie, creating a balanced flavor profile. Their vibrant red color also makes the smoothie more appetizing. Plus, strawberries are a family favorite, making the smoothie more appealing to everyone.
Almond Milk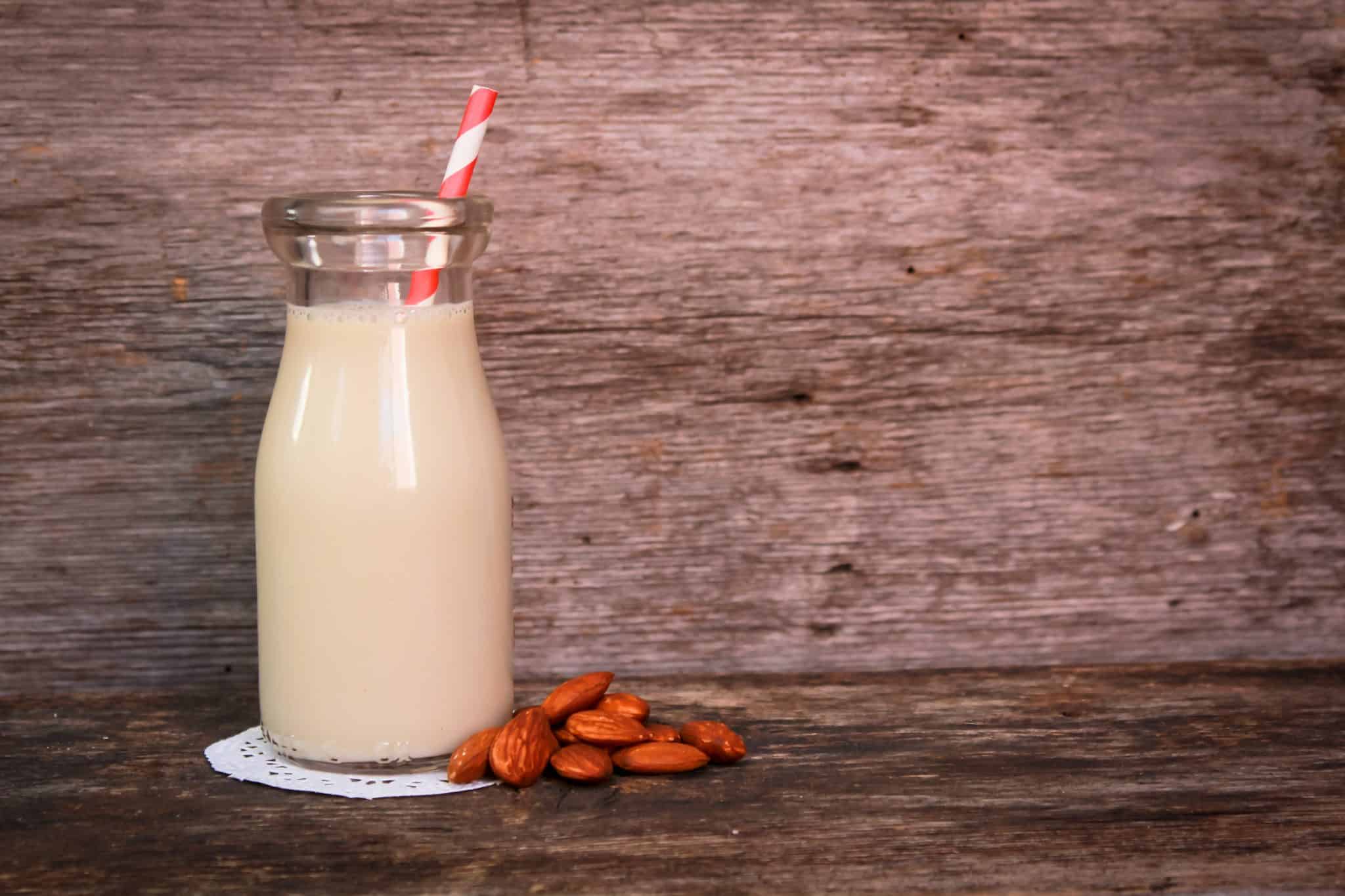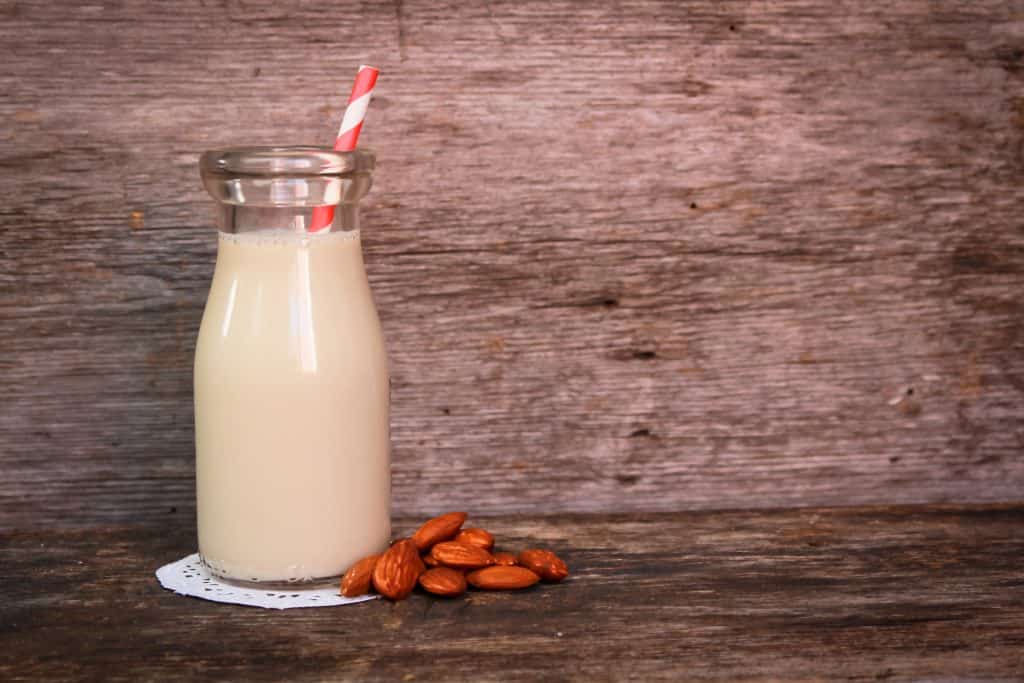 Health Benefits
Almond milk is a nutritious, low-calorie drink that's become very popular. It is dairy-free, making it a good option for vegans and people who are lactose intolerant or allergic to milk. Almond milk is also high in vitamin E and contains calcium and vitamin D.
Why We Chose It
We chose almond milk for this recipe because it's a lighter alternative to dairy milk, keeping the smoothie low in calories. It also adds a subtle nutty flavor that complements the other ingredients well.
Honey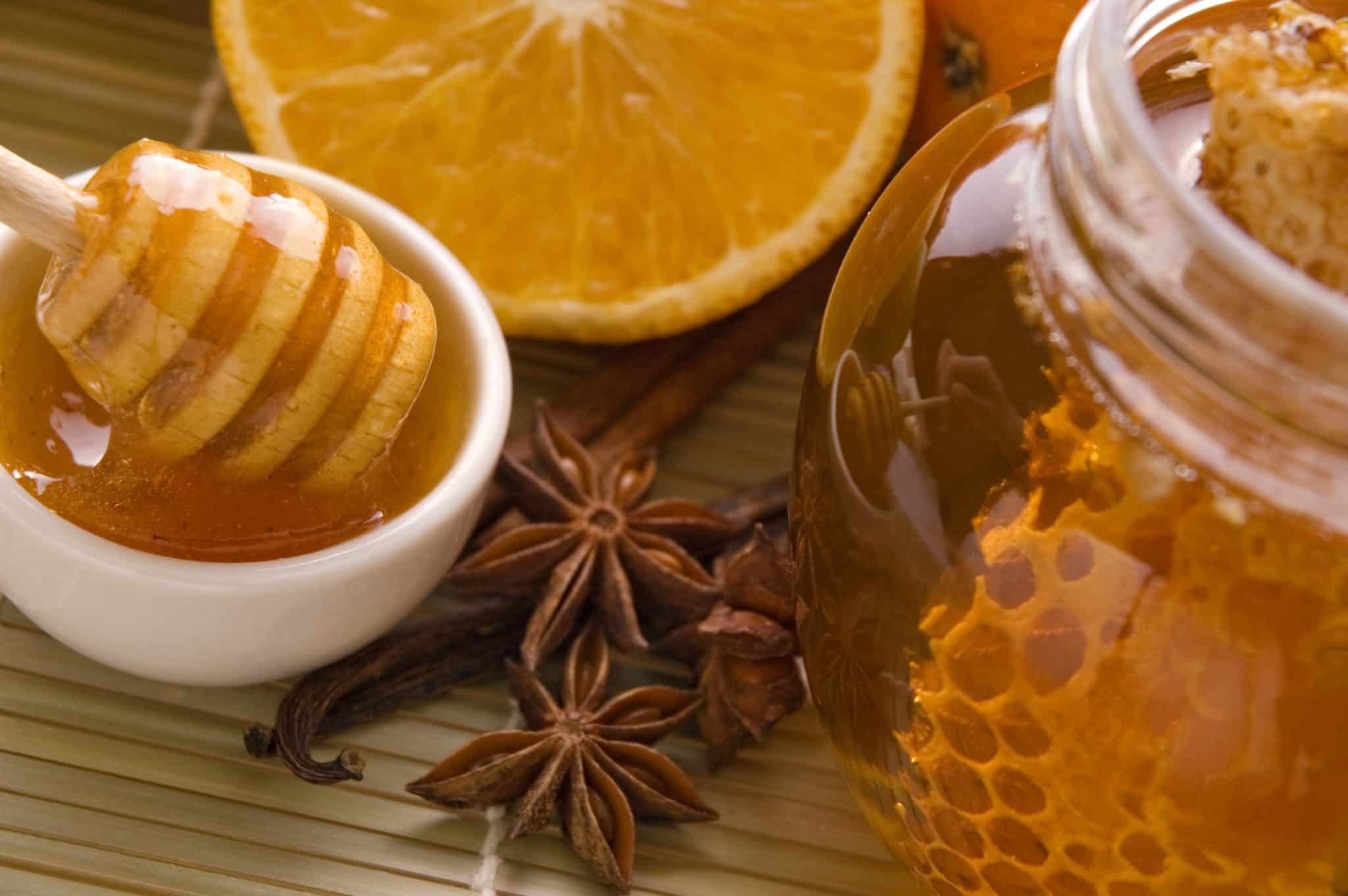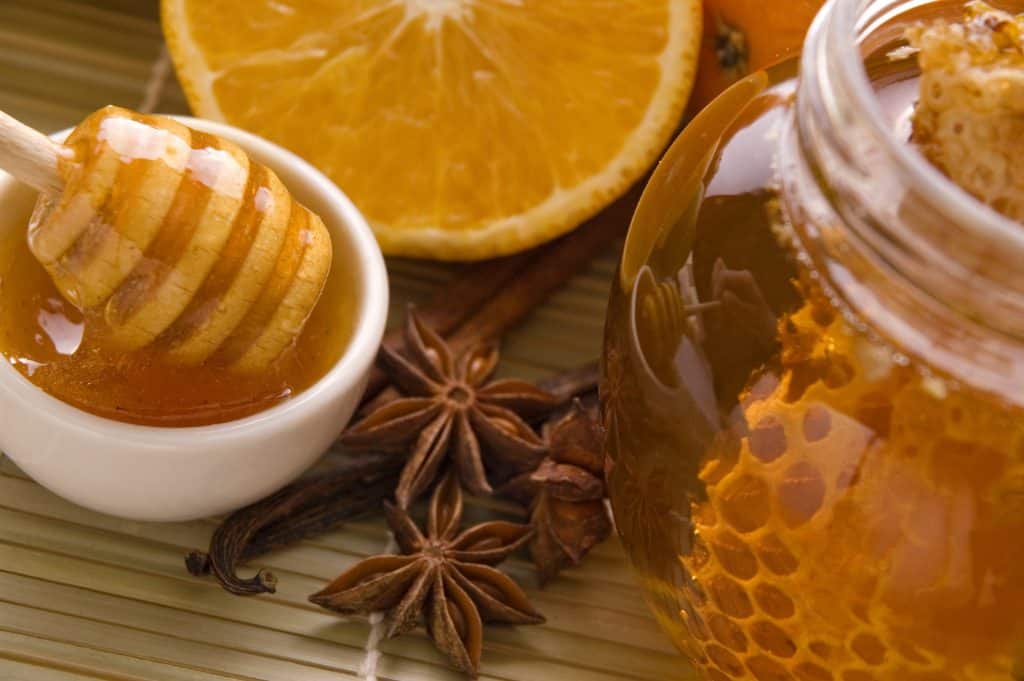 Health Benefits
Honey is a sweet, thick liquid made by honeybees. It's rich in antioxidants and can help to improve cholesterol levels, lower triglycerides, and has other benefits.
Why We Chose It
Honey is our sweetener of choice for this asparagus smoothie. It's a natural sweetener that's healthier than refined sugar. The sweetness of honey balances the flavors of the asparagus and fruits, creating a smoothie that's just sweet enough.
Greek Yogurt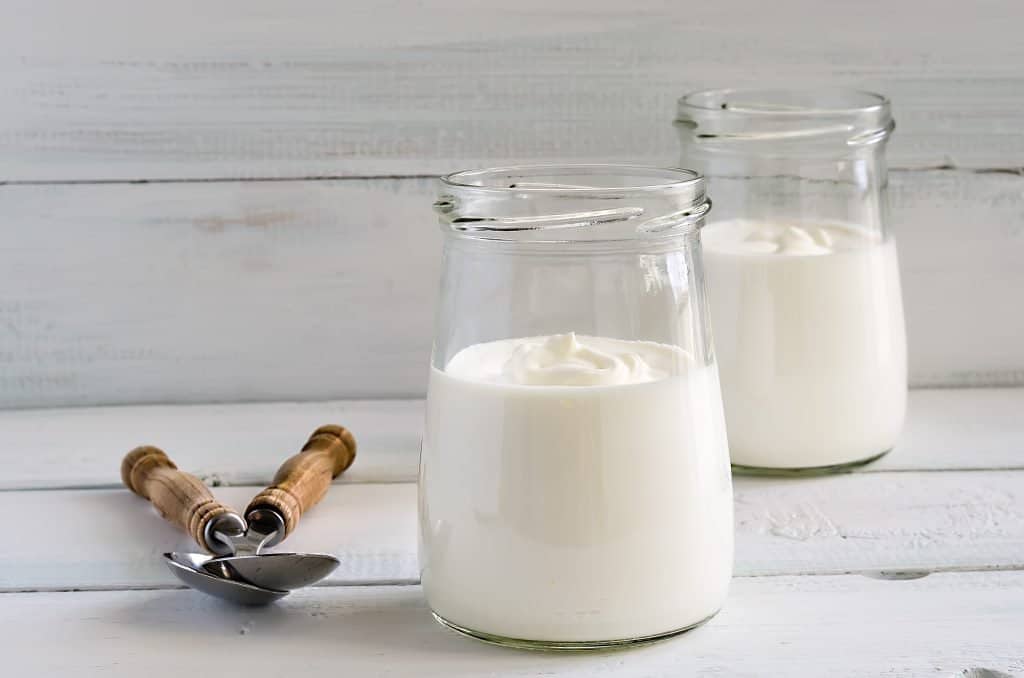 Health Benefits
Greek yogurt is packed with probiotics, protein, and vitamin B12. It's also filled with calcium—Greek yogurt has twice the amount of calcium as regular yogurt. The probiotics in Greek yogurt support a healthy gut and immune system.
Why We Chose It
Greek yogurt adds a creamy texture to our asparagus smoothie, making it more filling. It also adds a tangy flavor that pairs well with the sweetness of the fruits. The added protein from Greek yogurt makes this smoothie a satisfying snack or breakfast option.
You'll Also Love These Other Healthy Smoothies
How to Customize our Easy Asparagus Smoothie
Our asparagus smoothie recipe is versatile and can be customized to suit your taste or dietary needs. Here are some ideas:
Add More Greens: Boost the nutritional profile by adding more leafy greens like spinach or kale. These greens blend well and won't significantly alter the taste of the smoothie.
Swap the Sweetener: If you prefer a different sweetener, feel free to substitute the honey with maple syrup or a sugar substitute for a low-carb version.
Add Protein: For a post-workout boost, add a scoop of your favorite protein powder or a spoonful of peanut butter. This will increase the protein content and keep you feeling full longer.
Change the Milk: If you're not a fan of almond milk, you can use coconut milk, regular dairy milk, or any other plant-based milk of your choice.
Add Seeds: For added texture and health benefits, sprinkle in some chia seeds or flaxseeds. They're packed with fiber and omega-3 fatty acids.
Include More Fruits: Feel free to add more fresh fruit to your smoothie. Blueberries, peaches, or a handful of red grapes would all be delicious additions.
Make it Vegan: To make this smoothie vegan, replace the Greek yogurt with a dairy-free yogurt or add a bit more banana for creaminess.
Remember, the best smoothie is one that you enjoy and fits your dietary needs, so feel free to experiment with different ingredients and flavors.
Easy Asparagus Smoothie
Enjoy the health benefits of asparagus in our sweet smoothie recipe.
Ingredients
5

asparagus spears

(steamed and cooled)

1

ripe banana

1/2

cup

fresh strawberries

1

cup

almond milk

1

Tbsp

honey

1/2

cup

Greek yogurt
Instructions
Steam asparagus until tender, then let cool.

Once the asparagus has cooled, add it to a blender along with the ripe banana, fresh strawberries, almond milk, honey, and Greek yogurt.

Blend on high speed until smooth.
Common Questions about Asparagus in Smoothies
Is asparagus good for smoothies?
Yes, asparagus is excellent for smoothies. It's packed with vitamins A and C, and its mild flavor blends well with fruits and other ingredients. It's a great way to add more veggies to your diet.
Can you put frozen asparagus in a smoothie?
Yes, you can use frozen asparagus in a smoothie. It's best to steam it before freezing to ensure it blends smoothly. Frozen asparagus also adds a nice chill to your smoothie.
Is asparagus better for you raw or cooked?
Both raw and cooked asparagus offer health benefits. However, cooking asparagus makes it easier to digest and helps release its vitamins for better absorption.
Does asparagus really detox your body?
Asparagus is known for its detoxifying properties. It contains amino acids and minerals that can help protect liver cells against toxins and support your body's natural detoxification process.
Final Thoughts on Our Easy Asparagus Smoothie
Our Easy Asparagus Smoothie is more than just a refreshing beverage—it's a nutrient-packed powerhouse that brings together the health benefits of asparagus, fruits, and Greek yogurt in a delicious blend. This smoothie is a testament to the fact that healthy eating doesn't have to be boring or complicated.
With its versatility and the option to customize, this recipe is a fantastic starting point for anyone looking to incorporate more vegetables into their diet in a fun and tasty way. So, whether you're a smoothie veteran or a newbie, give this asparagus smoothie a try and experience a delightful blend of health and flavor in every sip.
Happy Blending!
Amanda