Vegan Mango Smoothie (Healthy and Delicious)
Disclosure: This post may contain affiliate links, meaning I get a commission if you decide to make a purchase through my links, at no cost to you.
Mango season is in full swing and what better way to enjoy the delicious fruit than in a healthy vegan smoothie? This vegan mango smoothie recipe is made with just a few simple ingredients – mango, banana, pineapple and coconut water for a tropical smoothie you'll love.
Why We Love This Vegan Mango Smoothie Recipe
Mango is by far the most popular fruit at our house. I can't keep fresh or frozen mango in the house very long before the boys gobble it all up. They eat the frozen chunks straight out of the freezer, enjoy fresh mango anytime we get them, and they also especially love a great mango smoothie. We just can't get enough of its tropical flavor!
One of our sons is dairy free due to allergies so most all of our smoothie recipes here on the blog are vegan. I have found that the other boys don't mind plant based milks in their smoothies at all (although at first they thought they wouldn't like it), and this smoothie is made with coconut water so there's no issues there, either. It's also something they enjoy.
On the rare occasion we have a bit of extra mango smoothie left over, we freeze it into smoothie pops – and this recipe tastes extra delicious frozen.
Ingredients in This Mango Smoothie
Mango
Mango is the star of the show here and it's no wonder with its delicious fruity taste. It is also chock full of vitamin C, fiber, and antioxidants.
You can use fresh chopped mango or frozen mango chunks in this smoothie recipe, but I prefer frozen for the best texture.
Banana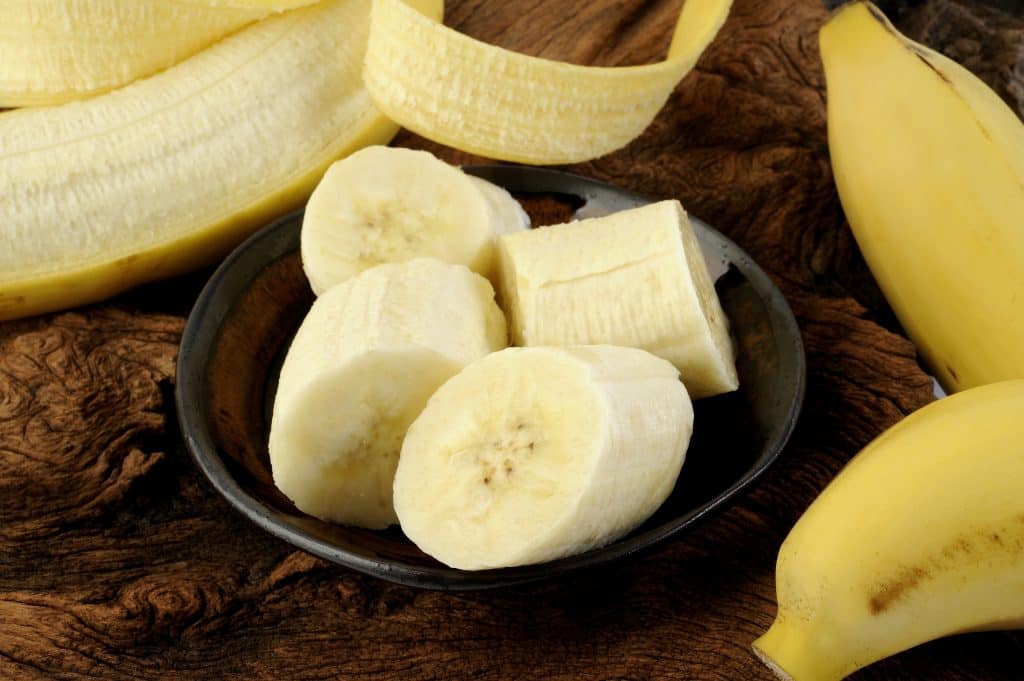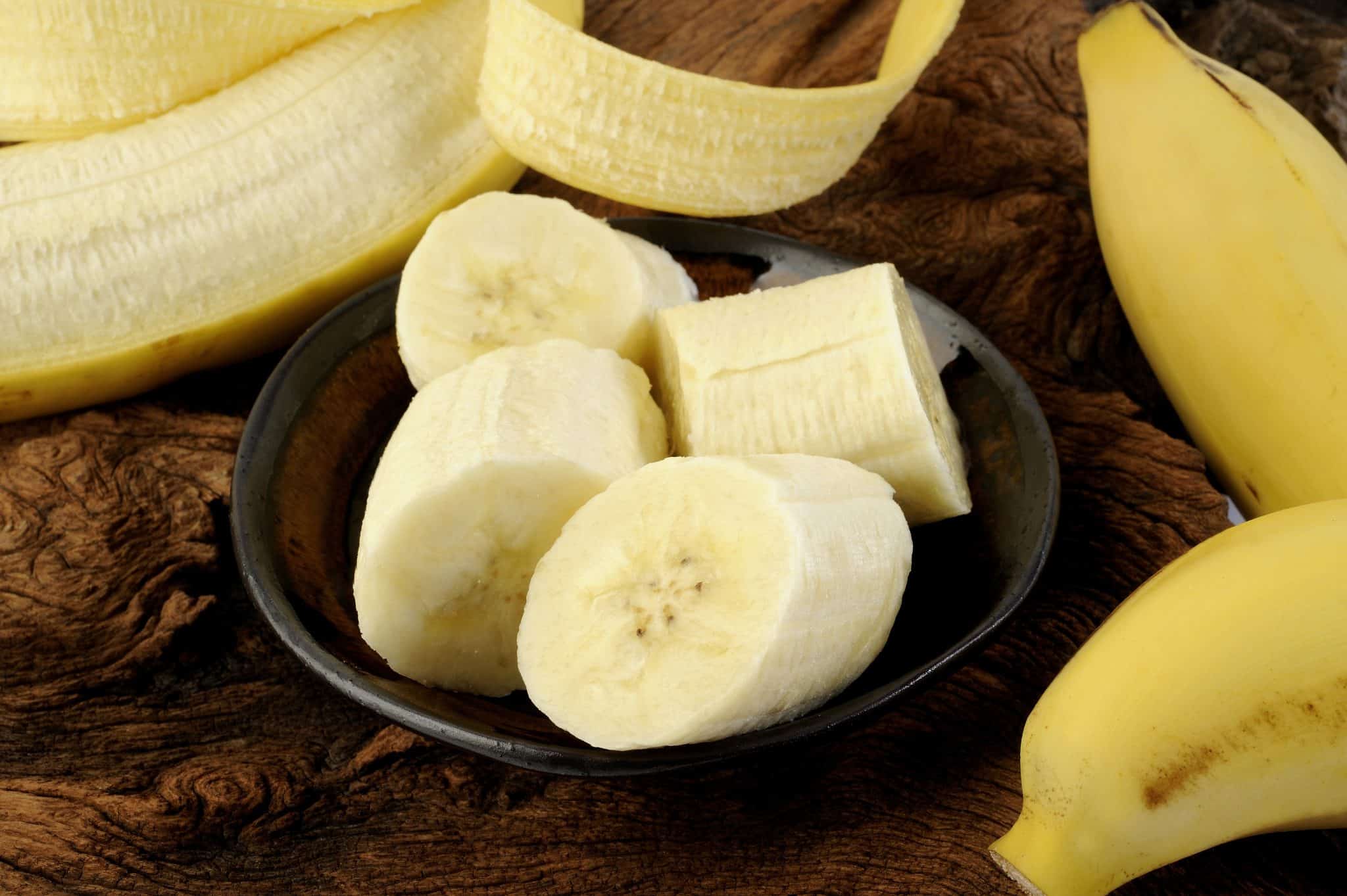 The ripe banana is added for sweetness and creaminess. Bananas have tons of potassium, fiber, and are a good source of vitamins C and B6.
I also like to use frozen fruit here as well. For smoothies we often peel our bananas and pop them in the freezer. A frozen banana really makes for extra creamy smoothies.
Pineapple
Pineapple is another very sweet tropical fruit that is well suited to mango and banana. It is a great source of Vitamin C and bromelain, an enzyme that aids in digestion.
Fresh, frozen or even canned pineapple will work in this recipe. We use fresh because we are already using two frozen fruits. If you also use frozen pineapple, try blending the recipe as written but be aware you might need a bit more coconut water.
Coconut Water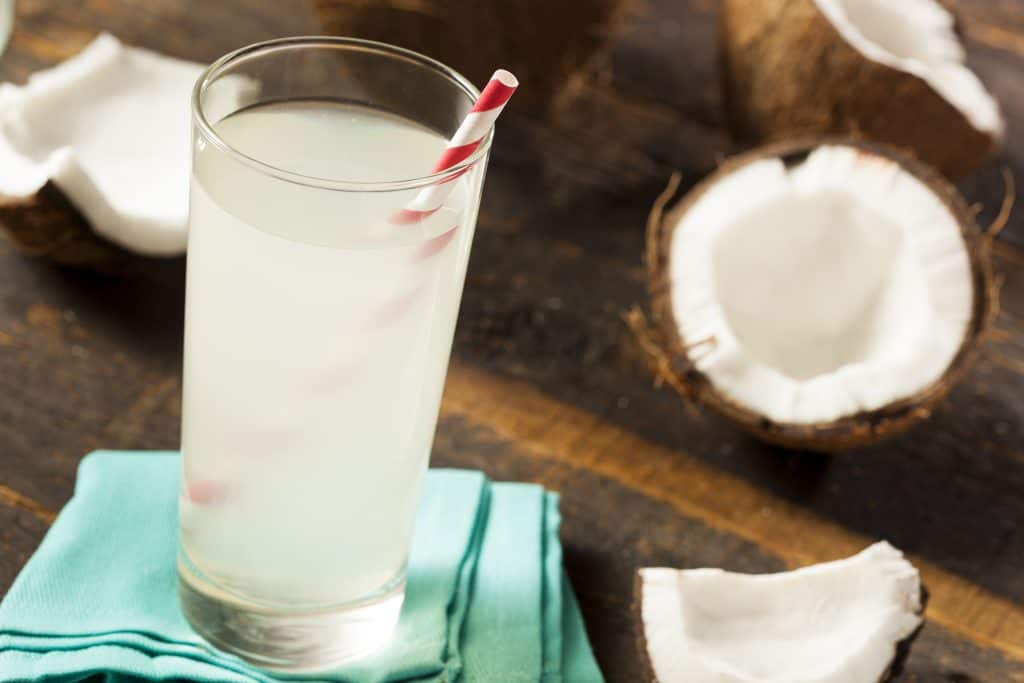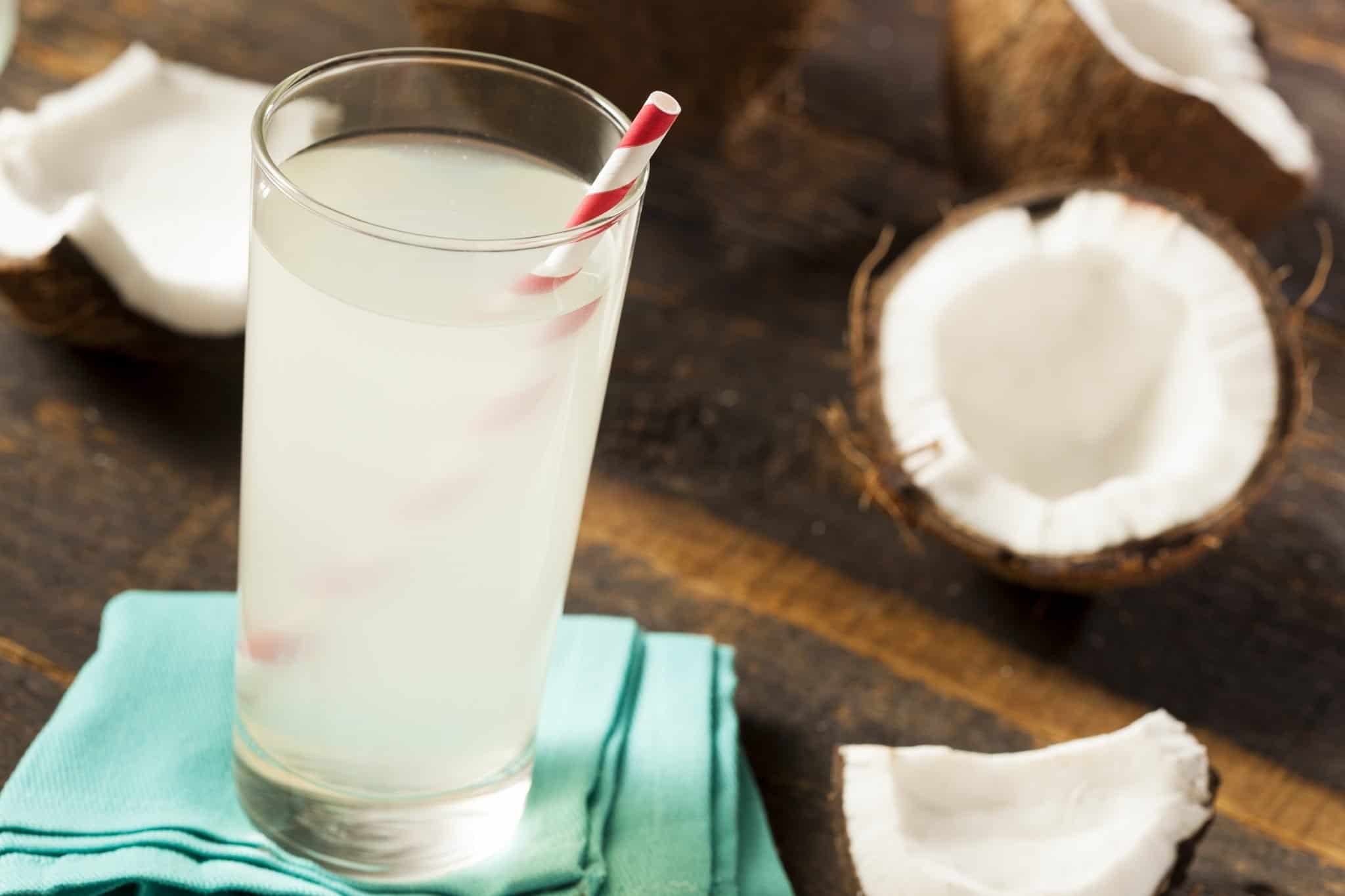 Coconut water is one of my favorite liquids to use in smoothies. It has a natural sweetness and electrolytes that make it perfect for post workout smoothies or any time you need a little hydration.
It's also low calorie and low sugar which is great if you are watching your intake. You can find it in most grocery stores these days near the other juices or in the ethnic foods aisle.
How to Make This Vegan Mango Smoothie
This smoothie could not be easier to make! Simply add all of your ingredients to a blender and blend until smooth.
Start with the fresh or frozen mango, then add the banana, pineapple and coconut water. If your smoothie is too thick, add a bit more coconut water until it reaches your desired consistency.
And that's it! Pour into glasses and enjoy immediately.
For extra fun, garnish with a slice of fresh mango or pineapple, or even mint leaves as you see in the photo!
You'll Love These Other Healthy Smoothie Recipes (All Vegan Recipes)
How to Customize This Banana Mango Pineapple Smoothie Recipe
Make it green: Add a handful of spinach, swiss chard or kale to the blender for a healthy green smoothie. Leafy green vegetables add a ton of nutrients, especially vitamin K and folate, and you won't notice the taste with all the delicous tropical fruit. If you're new to adding greens to a smoothie, start with just a few leaves of spinach since it hides well and work your way up to a little more as your taste buds get adjusted.
Add protein: For an extra boost, add a scoop of vegan protein powder or your favorite plant based milk to the recipe. Great choices are coconut milk, almond milk, oat milk or any nut milk you enjoy. You can also use pea or hemp milks or even coconut yogurt. This is a great way to add some extra protein if you are drinking this as a meal replacement or snack.
Make it sweeter: If you find that this recipe isn't sweet enough for your taste, try adding a bit of maple syrup, honey, or agave nectar to the recipe. Start with just a little bit as this smoothie is already very sweet with all the fruits. On the other hand, if it's too sweet try adding a splash of lemon or lime juice.
Make it a mango smoothie bowl: If you want to turn this recipe into a smoothie bowl, simply reduce the amount of liquid in the recipe and pour into a bowl instead of glasses. Top with your favorite toppings such as shredded coconut flakes, chopped nuts or seeds, and fresh fruit. Enjoy with a spoon!
Add superfoods: If you want to give this recipe an extra nutritional boost, try adding a spoonful of ground flax seed or chia seeds. You can also add a scoop of greens powder or acai berry powder. These superfoods add extra vitamins, minerals, and antioxidants to the recipe.
Add healthy fat: For a creamier smoothie, add a spoonful of nut butter such as peanut butter or almond butter, some Greek yogurt or even avocado to the recipe. This is a great way to add some healthy fats and also make this recipe more filling.
Vegan Mango Smoothie
Enjoy a taste of the tropics with this easy vegan mango smoothie recipe
Ingredients
1

banana

(frozen)

1/2

cup

mango slices

(fresh or frozen)

1/2

cup

pineapple chunks

(fresh, frozen or canned)

1

cup

coconut water
Instructions
Add all ingredients to blender.

Blend on high speed until smooth.
Notes
If using canned pineapple, reduce the amount of coconut water to 1/2 cup and add more as needed as canned pineapple already contains a lot of juice.
Final Thoughts on Our Vegan Mango Smoothie Recipe
This vegan mango smoothie is healthy, delicious and so easy to make! Made with just a few simple ingredients, this is the perfect tropical smoothie for summer.
Whether you make this smoothie as written or customize it to your own taste, you'll love the fresh, fruity flavors in every sip.
So what are you waiting for? Grab your blender and let's make a vegan mango smoothie!
Happy Blending!
Amanda