Mango Smoothie with Boba Pearls
Disclosure: This post may contain affiliate links, meaning I get a commission if you decide to make a purchase through my links, at no cost to you.
Are you looking for a delicious and refreshing drink to quench your thirst on a hot summer day? Look no further than this mango smoothie with boba pearls!
This delicious smoothie combines the tropical flavors of fresh mangoes, banana and pure mango nectar with the fun texture of chewy tapioca pearls. Whether you are a fan of bubble tea drinks or just love creamy smoothies, this Mango smoothie with boba recipe is sure to become your new favorite summer drink.
So, grab a tall glass, a blender and a jumbo boba straw, and let's get started!
---
Why We Love This Mango Boba Smoothie Recipe
As a mom, I'm always on the lookout for fun and healthy drinks that my kids will love. That's why I absolutely adore this Mango Boba Smoothie recipe! Not only does it have the delicious taste of fresh fruit and mango juice, but it also has a fun texture thanks to the chewy boba pearls.
I love that this recipe is easy to make and uses simple ingredients that I already have in my kitchen. It's a great way to use up fresh mangoes or mango juice that might be leftover from another recipe.
Since this recipe has more sugar than a lot of our normal smoothie recipes, this is something we make occasionally for a fun treat, and we all love it! But I love that I can control the amount of added sugar in the smoothie by using a homemade fruit syrup or skipping the simple syrup altogether.
What really sets this Mango Boba Smoothie apart is the tapioca pearls. Kids love the fun texture and the popping sensation when they bite into the pearls. It's a great way to make drinking a healthy smoothie feel like a special treat.
This Mango Boba Smoothie recipe is a hit in my household. It's a delicious drink that both kids and adults can enjoy, and it's a fun way to cool down on a hot summer day. Give it a try and see why we love it so much!
---
Ingredients in Our Mango Smoothie with Boba
Mango
Fresh mango is the star of this Mango Boba Smoothie recipe, providing a sweet and tropical flavor that blends perfectly with the other ingredients. Mango is also rich in vitamin C, making this smoothie a healthy choice for those looking to boost their immune system.
---
Mango Nectar
Pure mango nectar is used in this recipe to enhance the mango flavor of the smoothie. It's a convenient ingredient that saves time compared to making your own mango puree. Plus, it adds extra sweetness and moisture to the drink.
If you don't have mango nectar it's okay to use another fruit nectar such as apricot, or to use juice or sub extra oat milk.
You can pick up mango nectar at your local grocer in the juice section, or on Amazon here.
---
Banana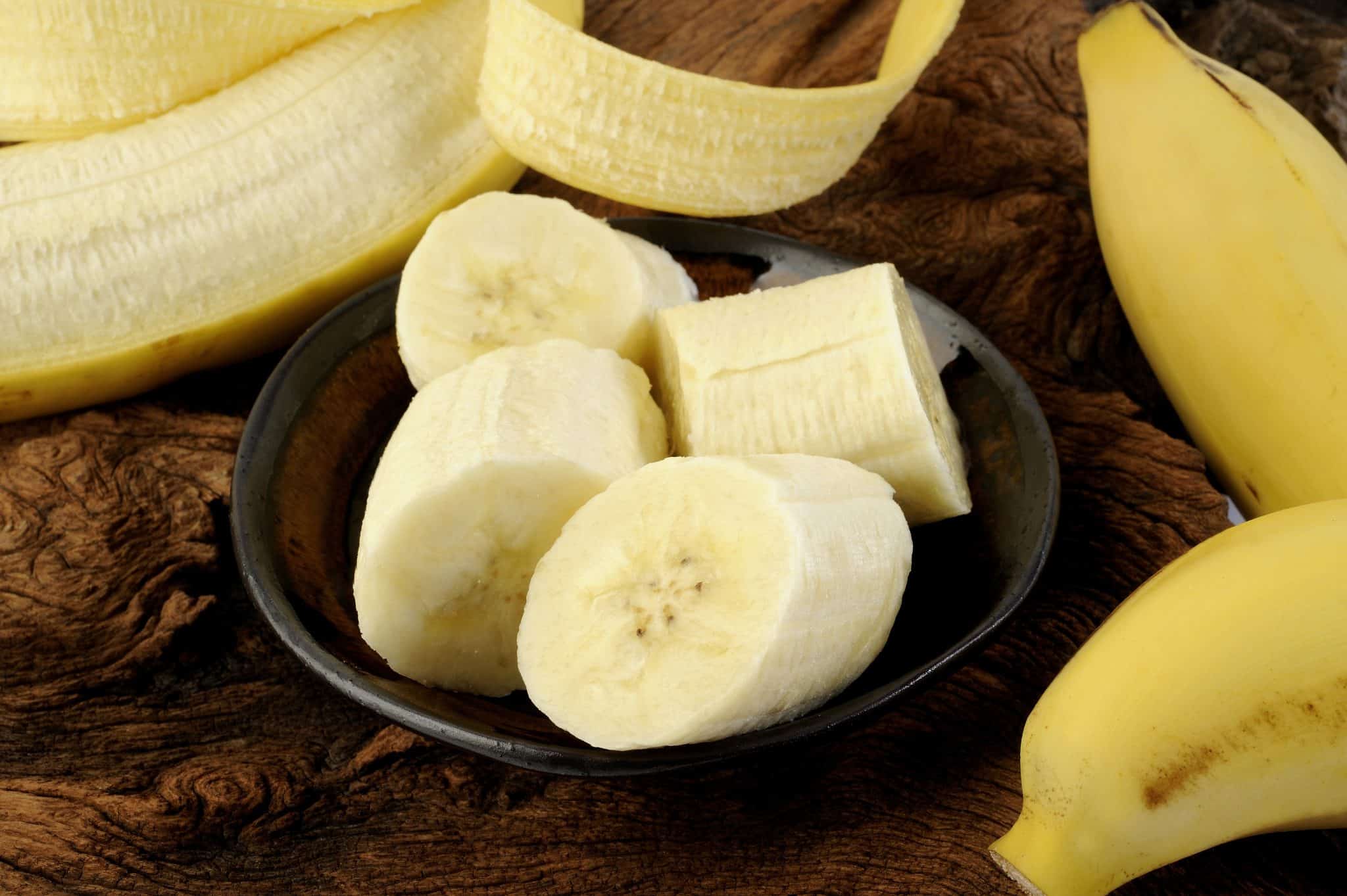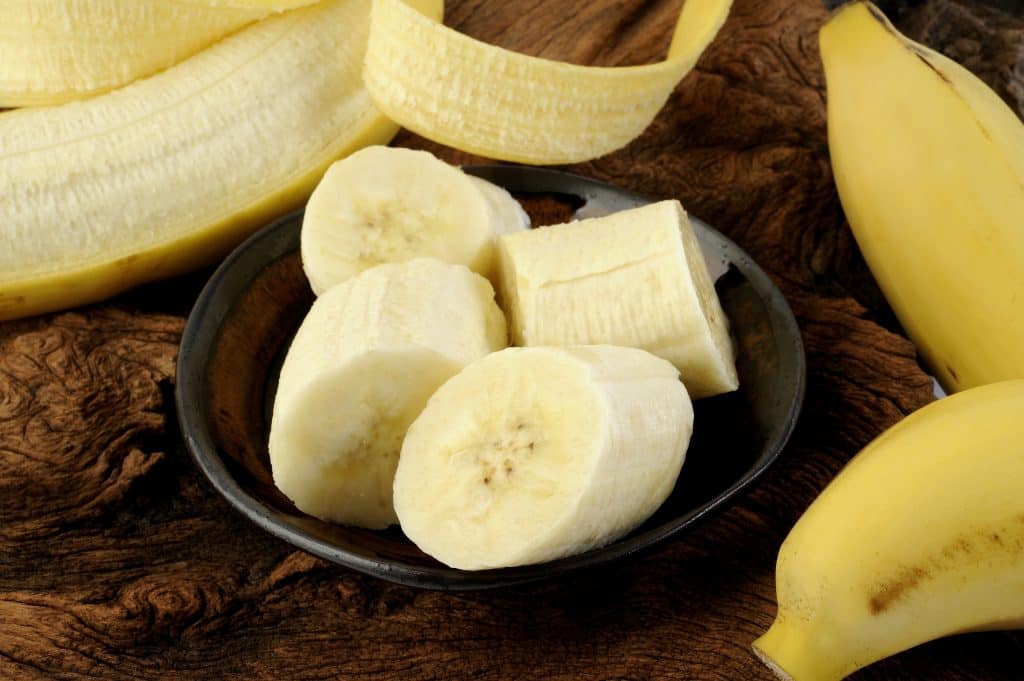 Adding banana to this Mango Boba Smoothie recipe enhances the sweetness and creaminess of the drink. Bananas are rich in potassium, fiber, and vitamin B6, making them a healthy addition to any smoothie. They also provide a thick and creamy texture, making the smoothie more satisfying. Combining the tropical flavors of mango with the creamy sweetness of banana creates a delicious and nutritious drink that everyone will love.
---
Oat Milk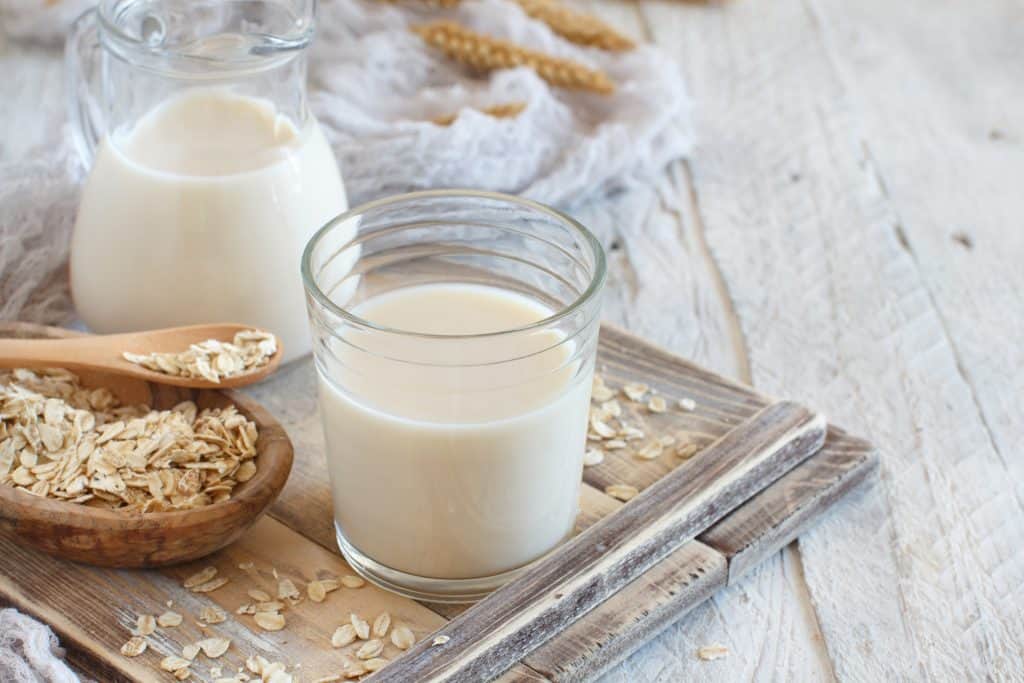 Oat milk is a plant-based milk alternative that provides a creamy texture to the smoothie without overpowering the mango flavor. It's also a good source of fiber, vitamins, and minerals. Using oat milk in this recipe makes it vegan-friendly and a great option for those with lactose intolerance.
---
Simple Syrup
Simple syrup is a sweetener made by dissolving sugar in water. In this recipe, it is used to add sweetness to the smoothie without altering the mango flavor. It's an easy ingredient to make at home and can be customized to your desired sweetness level.
See tips for making your own, and please note that this is optional. If I'm watching my sugar intake or making a smoothie for weight loss I don't add this and it's still delicious.
---
Black Boba Pearls
Black tapioca pearls, also known as boba pearls, are a fun and chewy addition to this Mango Boba Smoothie. They're made from cassava roots and have a slightly sweet flavor that pairs well with the mango. Boba pearls are a popular ingredient in bubble tea shops and are now widely available in grocery stores. They add a fun texture to the drink and are sure to delight kids and adults alike.
---
How to Blend a Great Mango Smoothie with Boba Pearls
In a blender, combine the fresh mango chunks, mango nectar, banana, oat milk, ice cubes, and simple syrup (see tips and tricks for making the simple syrup).
Blend the mixture until it becomes smooth and creamy and set aside.
Follow instructions on package for tapioca pearls.
Using a spoon, scoop the tapioca pearls into the glass, then pour the smoothie on top of the pearls.
Insert a jumbo boba straw into the glass and give it a stir to combine the pearls and the smoothie.
Enjoy your delicious Mango Boba Smoothie!
You'll Love These Other Mango Smoothies
Tips and Tricks for a Perfect Mango Smoothie
To make the simple syrup, combine equal parts brown sugar and water in a small pot and heat it over medium heat until the sugar is dissolved. Let it cool down to room temperature before using it in the smoothie.
For added fun texture, try using popping boba instead of the chewy tapioca pearls. What's the difference? The regular tapioca pearls have the chewy texture of gummies, but the popping boba contains fruit juice inside!
You can easily make this a green smoothie by adding in a bit of spinach, kale or swiss chard. It's still insanely delicious, but you get the added nutrition of leafy greens.
For a healthier version of this smoothie, skip the added sugar from the simple syrup and use fresh fruit and fruit flavors to sweeten it. Also, consider using a fruit syrup instead of simple syrup.
If you are on a weight loss diet, you can skip the boba pearls or use smaller portions to reduce the calorie intake.
To add more vitamin C to your smoothie, try adding a splash of orange juice.
If you want to try making homemade boba pearls, check out this great tutorial.
If you don't have a blender at home, consider visiting a juice bar or a bubble tea shop to try this delicious drink.
Mango Smoothie with Boba Pearls
Enjoy a delicious mango smoothie with the fun addition of boba pearls!
Ingredients
1

cup

mango chunks

1

banana

1/2

cup

pure mango nectar

(or juice)

1/2

cup

ice cubes

1/2

cup

oat milk

2

Tbsps

simple syrup

1/4

cup

cooked tapioca pearls
Instructions
Add all ingredients except cooked boba pearls to blender.

Blend on high speed until smooth.

Add cooked tapioca pearls to two glasses.

Pour smoothie over pearls.

Enjoy with a thick boba straw!
Video
[adthrive-in-post-video-player video-id="vxU8mQvJ" upload-date="2023-03-17T21:04:04.000Z" name="Mango Smoothie with Boba" description="Enjoy a delicious mango smoothie with the addition of fun boba pearls!" player-type="default" override-embed="default"]
Final Thoughts on Our Mango Smoothie with Boba Pearls
This Mango Boba Smoothie recipe is the perfect drink for anyone looking to cool down on a hot summer day or just wanting a healthy and delicious treat. With its blend of fresh fruit, pure mango nectar, and oat milk, it's packed with vitamins, fiber, and minerals.
The addition of black tapioca pearls adds a fun and unique texture that's sure to delight your taste buds. Whether you're enjoying it at home or at a bubble tea shop, this smoothie is easy to make and customize to your liking.
So, the next time you're craving a refreshing drink, give this Mango Boba Smoothie recipe a try and enjoy the burst of fruit flavors, creamy texture, and fun boba pearls.
Happy Blending!
Amanda