19 Flat Stomach Weight Loss Smoothie Recipes
Disclosure: This post may contain affiliate links, meaning I get a commission if you decide to make a purchase through my links, at no cost to you.
Looking for the best flat stomach weight loss smoothie recipes? Find all of our best below!
Maintaining a healthy weight is essential for good health, and many people strive for a flat stomach as part of their weight loss journey.
While there is no one-size-fits-all solution to weight loss, incorporating weight loss smoothies into a healthy eating plan can be a great way to promote a flat belly and shed unwanted pounds. Smoothies are an easy and convenient way to get a variety of nutrients in one delicious drink.
In this post, we'll be sharing our favorite smoothie recipes that are packed with fiber-rich fruits and vegetables, protein sources, and other ingredients that are proven to promote weight loss and a flat belly. These recipes are simple to make, customize, and enjoy, and they're perfect for those who want to lose weight without sacrificing flavor.
So, let's get started and explore some delicious smoothie recipes that can help you achieve your weight loss goals and get that flat stomach you've always wanted.
Best Smoothie Ingredients to Lost Belly Fat
We are going to take a look at several of the best foods to lose belly fat. We grabbed out the best smoothie ingredients from this list of 32 foods here. All of these Flat Tummy Smoothies are from this site!
Greek Yogurt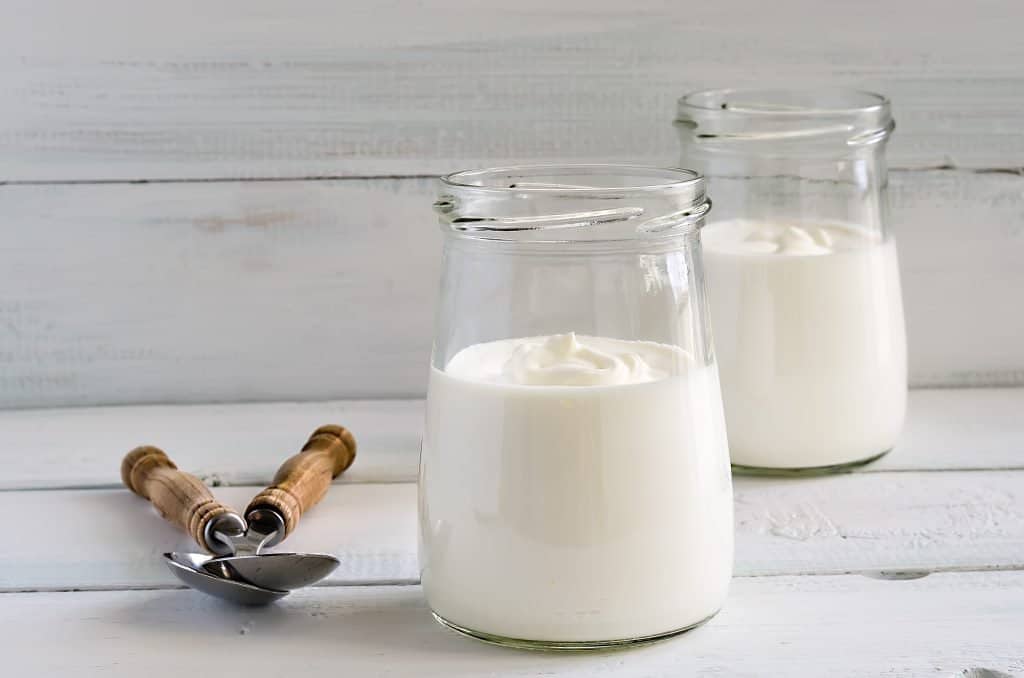 Yogurt is a fantastic ingredient to incorporate into smoothies when trying to lose belly fat. It is rich in protein, which can help control your appetite and decrease your overall food intake. In fact, high-protein snacks like yogurt have been shown to be an effective way to lose belly fat by keeping you feeling fuller for longer periods of time.
Greek yogurt, in particular, contains twice as much protein as traditional yogurt, making it an excellent option for those looking to control their appetite and cravings.
Yogurt is also high in calcium, which has been linked to lower levels of abdominal fat. Calcium is believed to increase fat burn, reduce fat absorption, and slightly rev metabolism, making it an essential nutrient for weight loss.
Probiotics, which are found in yogurt, have also been shown to promote healthy digestion and may aid in weight loss efforts. By incorporating yogurt into your smoothies, you can fight bloating, inflammation, and achieve a flatter stomach more easily.
---
Nuts and Nut Butters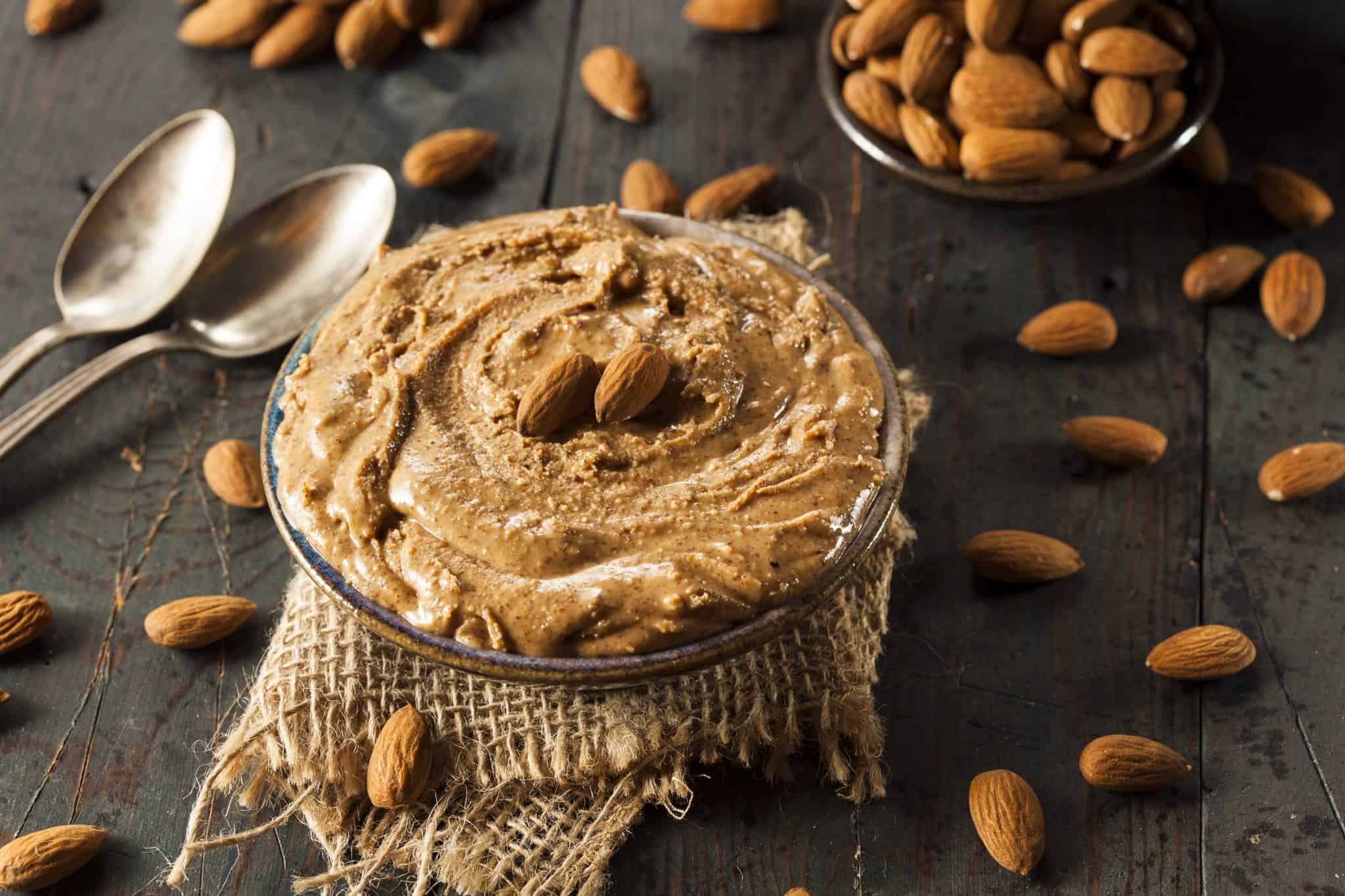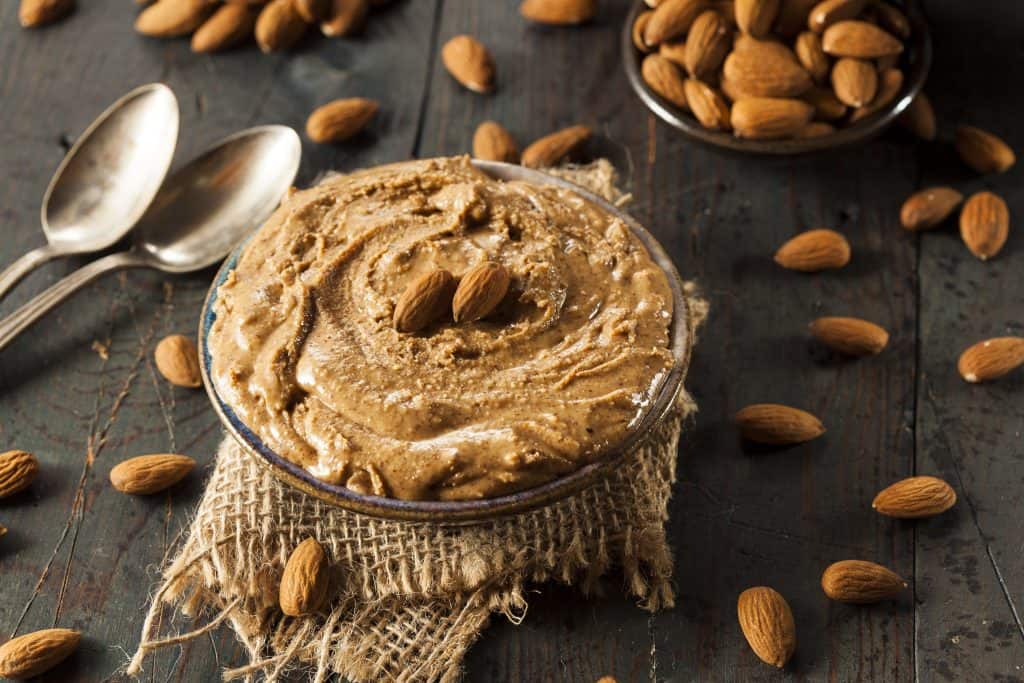 Nut butters such as almond butter, peanut butter, and cashew butter are excellent options for those looking to lose belly fat, as well as the whole nuts themselves. Research has shown that dieters who consume foods rich in monounsaturated fats, such as nuts and nut butters, tend to lose more belly fat than those who eat the same number of calories but with less of these healthy fats. All nut butters contain these healthy fats, making them a great choice for promoting a flat belly.
However, it's essential to keep portion sizes in check, as overconsumption can lead to weight gain. A 1/4 cup of nuts or a tablespoon of nut butter is an appropriate portion size for most people. While nut butter is a good source of protein and healthy fats, it's important to remember that it's not a magical ingredient that will cause weight loss on its own. A healthy diet rich in nutrient-dense foods and regular exercise are the only scientifically-proven ways to reduce belly fat.
Also keep in mind that some nut butter brands may contain added sugars and unhealthy trans fats, which can negatively impact your health and waistline. It's best to opt for natural nut butters, which typically contain only two ingredients: nuts and salt. By incorporating nut butters into your diet in moderation, you can take advantage of their benefits and support your weight loss goals in a healthy and sustainable way.
---
Berries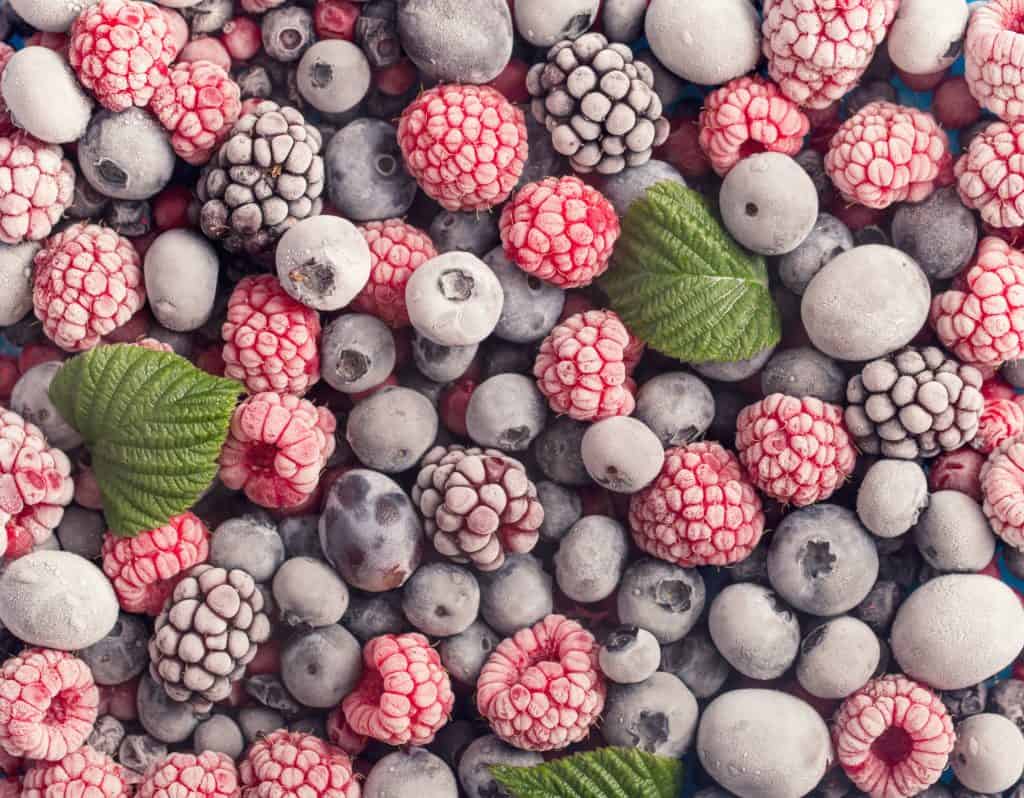 Berries are a delicious and nutritious addition to any smoothie, and they can also be beneficial for achieving a flat stomach. Berries, such as strawberries, raspberries, and blueberries, are high in fiber, an essential nutrient that promotes digestion and helps reduce bloating. Strawberries and raspberries, in particular, contain the highest fiber content among berries.
Research has found that consuming blueberries may change how your body stores and processes sugar for energy, leading to a reduction in belly fat. Berries are also packed with nutrients and antioxidants that can protect against diseases and promote natural weight loss. Incorporating berries into your daily diet, especially at breakfast, has been shown to help with weight loss.
Replacing high-calorie snacks with berries is a great way to cut calories and achieve a flat stomach. Berries are low in calories but high in dietary fiber, vitamin C, and potassium, which are all important nutrients for weight loss and overall health. For example, one cup of blueberries contains about 4 grams of fiber and only 84 calories. By incorporating berries into your smoothies and diet, you can enjoy their delicious flavor while reaping the benefits of their fiber and nutrient content for a flatter stomach.
---
Avocado
Avocado is a fruit that can be a great addition to your diet if you're looking to achieve a flat belly. A 12-week study showed that overweight women who ate a fresh Hass avocado daily saw a reduction in belly fat compared to those who did not eat an avocado daily. This is because avocados are high in healthy fats and fiber, which help you feel full longer and can slow down digestion, giving you a sense of satiety.
Moreover, swapping other oils with avocado oil, which is rich in monounsaturated and oleic fatty acids, can reduce abdominal fat and decrease the risk of metabolic syndrome, a combination of negative health markers associated with weight gain. A Penn State study found that people who consumed 40 grams of high-oleic oils, like avocado oil, on a daily basis for four weeks lowered their belly fat by 1.6% compared to those who consumed a flax/safflower oil blend.
---
Grapefruit and Grapefruit Juice
Grapefruit is a fruit that has been long associated with burning abdominal fat and achieving a flat stomach. While there is no clinical data that proves grapefruit can burn off belly fat overnight, some studies show that including grapefruit in your diet may naturally support weight loss and help reduce abdominal fat.
Grapefruit is rich in nutrients that support weight loss, including satiating fiber. A study published in the Journal of Medicinal Food found that eating half a fresh grapefruit before meals is linked to significant weight loss. Incorporating a grapefruit into your daily diet, in addition to regular meals, can help speed up weight loss. The fruit's acidity slows down digestion, so it takes longer to move through your system, which can make you feel fuller and more satisfied for longer periods of time.
---
Green Tea
Green tea is a beverage that is known to have several health benefits, including its ability to help with abdominal fat reduction. Catechins, powerful antioxidants found in green tea, have been shown to increase metabolism and improve the body's ability to burn fat. A study conducted by Japanese researchers found that participants who consumed 690 milligrams of catechins from green tea daily had significantly lower body mass indexes and smaller waist measurements than those in a control group.
The flavonoid components called catechins found in green tea are belly-fat crusaders that help to break down adipose tissue by improving metabolism. Regular consumption of green tea has been found to increase the release of fat from fat cells, particularly in the abdomen region. This can speed up the liver's fat melting ability, resulting in a flatter tummy.
Here are some other foods that fight belly fat and some smoothie recipes:
Oatmeal
Coconut Oil
Chickpeas and Beans
Eggs
Pumpkin
Chia Seeds
Apples
Turmeric
Apple Cider Vinegar
Kiwi
Final Thoughts on Flat Stomach Weight Loss Smoothie Recipes
Achieving a flat stomach requires a combination of a healthy diet, regular exercise, and incorporating certain foods and beverages into your daily routine.
The ingredients listed above are all excellent choices that can support your weight loss goals and help reduce abdominal fat. These foods and beverages are rich in nutrients, antioxidants, and healthy fats that can improve metabolism, increase satiety, and reduce inflammation.
By incorporating these ingredients into your smoothies or meals, you can enjoy their delicious flavors while working towards a flatter stomach and better overall health.
Remember, sustainable weight loss takes time, consistency, and a balanced approach, so be patient and stay committed to your goals.
Happy Blending!
Amanda