Easy Strawberry Chia Seed Smoothie
Disclosure: This post may contain affiliate links, meaning I get a commission if you decide to make a purchase through my links, at no cost to you.
If you're looking for a quick and easy way to get your daily dose of fruits, then you need to try this easy strawberry chia seed smoothie recipe.
This smoothie is made with just a few simple ingredients: strawberries, banana, pineapple, chia seeds, and vanilla yogurt. Plus, it's perfect for on-the-go mornings or afternoons. So give it a try today!
Why We Love This Easy Smoothie Recipe
We are huge fans of smoothies at our house, and we are always blending up new favorite flavors. We love fruit smoothies and enjoy the texture and health benefits of chia seeds, so when we put the two together it was heaven!
This is a great way to get a few servings of fruit into your diet. Chia seeds provide a boost of protein, fiber and other nutrients (including omega 3 fatty acids). We love this smoothie as a quick breakfast or snack. It's very simple to make!
Ingredients in Our Healthy Smoothie Recipe
Strawberry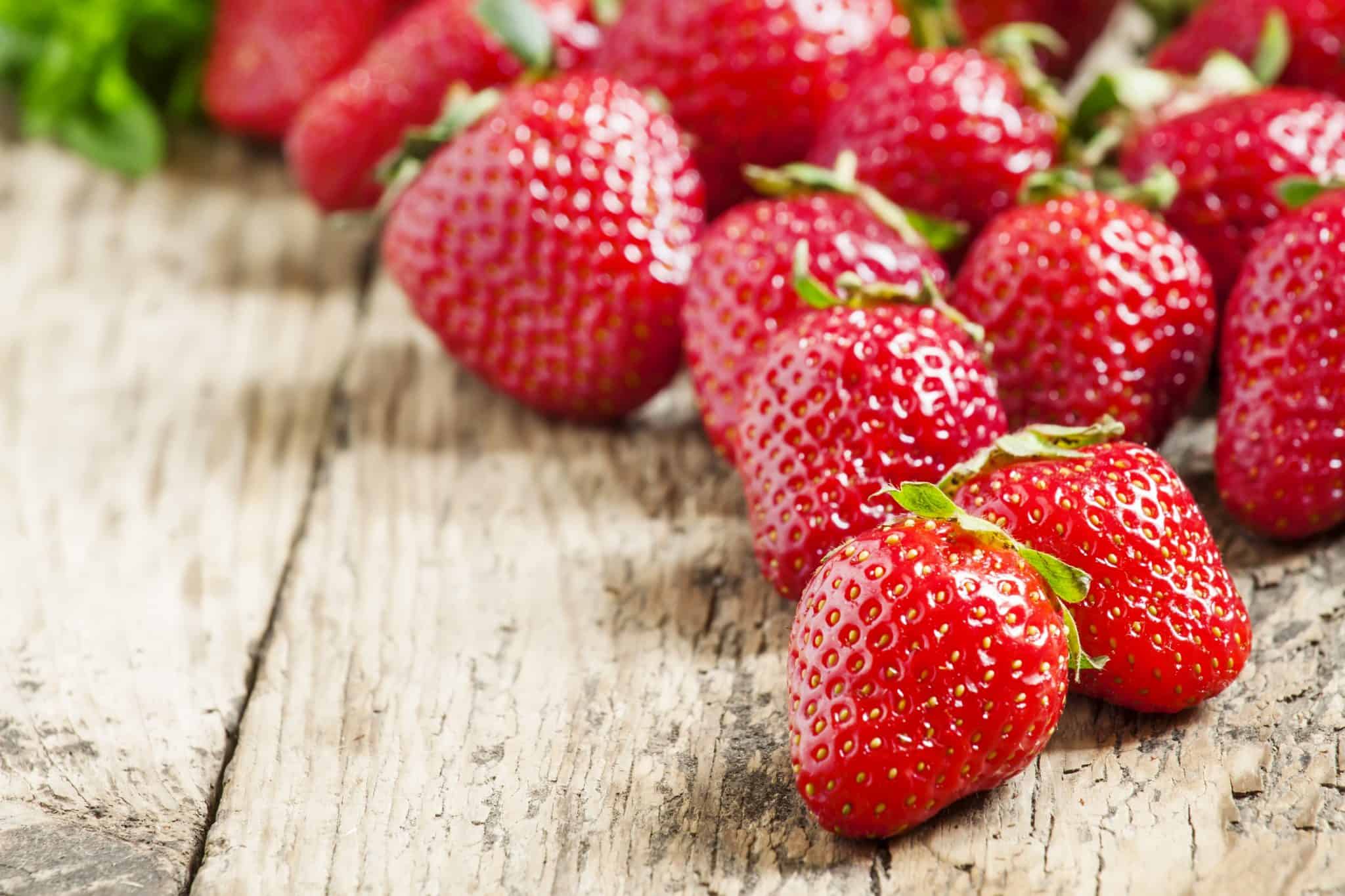 Strawberries are tiny powerhouses of vitamin C and polyphenols which have wonderful antioxidant properties. They are very low calorie and contain zero fat or sodium.
Use fresh or frozen strawberries for this recipe. For the smoothie in the picture we used fresh strawberries.
Banana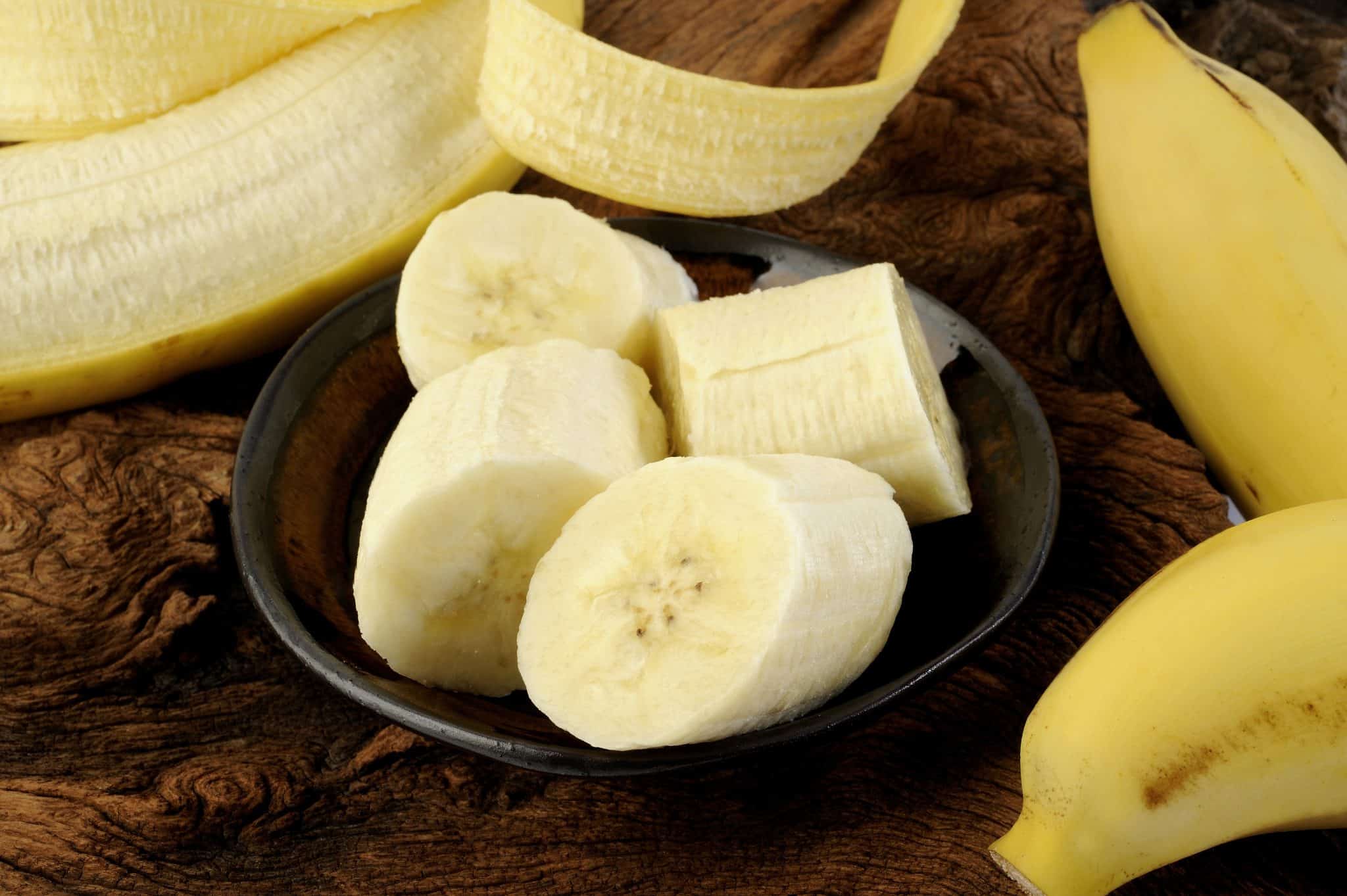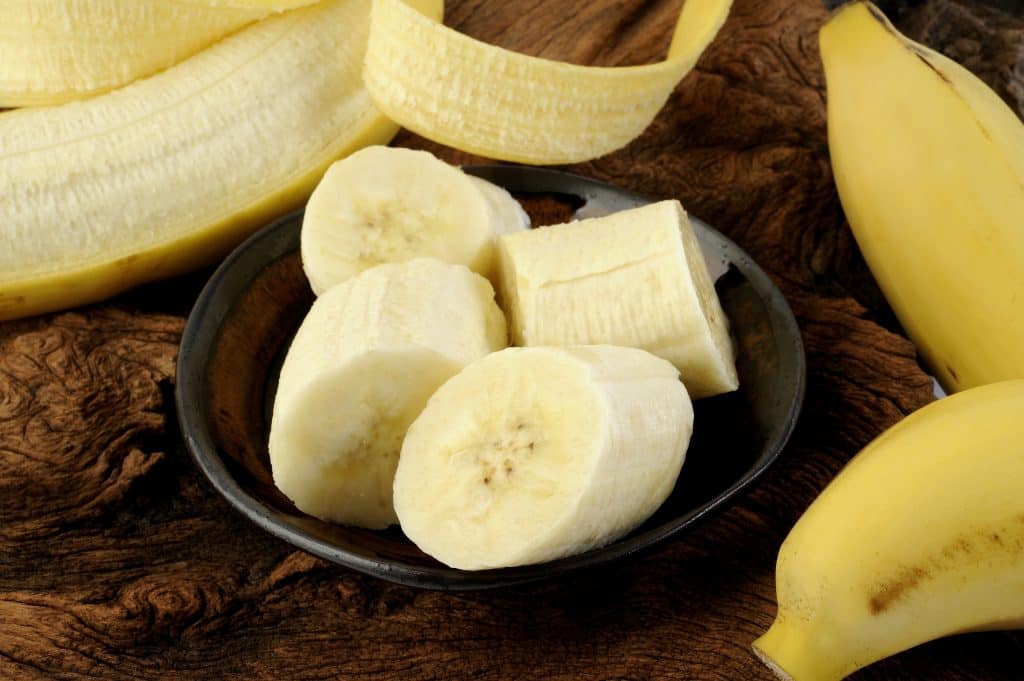 Bananas are great sources of dietary potassium, vitamin C, dietary fiber and vitamin B6. They also contain small amounts of protein, magnesium, and copper.
For best texture, use a frozen banana. I adore frozen bananas in smoothies because of their natural sweetness and the creaminess a frozen banana provides. If you have a fresh banana, it's fine to use it instead.
Pineapple
Pineapples are an excellent source of Vitamin C and manganese. They also contain a good amount of dietary fiber and bromelain (an enzyme that aids in digestion).
We used fresh pineapple for this recipe, but frozen or even canned would work as well. If you use all fresh fruit, you may want to add a few ice cubes to the blender.
Chia Seeds
Chia seeds are little nutritional powerhouses! Just one ounce of chia seeds contains 10 grams of fiber, 4 grams of protein, and 5 grams of omega-3 fatty acids.
They also contain calcium, phosphorus, and manganese. Chia seeds are a great source of antioxidants and healthy fat and have been linked with improving heart health, managing diabetes, and even weight loss. (1)
I like to let my chia seeds sit for a bit in the yogurt for a texture more like chia pudding, but you can definitely just add in the chia seeds straight to the blender for your chia smoothie.
See our guide to using chia seeds in smoothies here
Vanilla Yogurt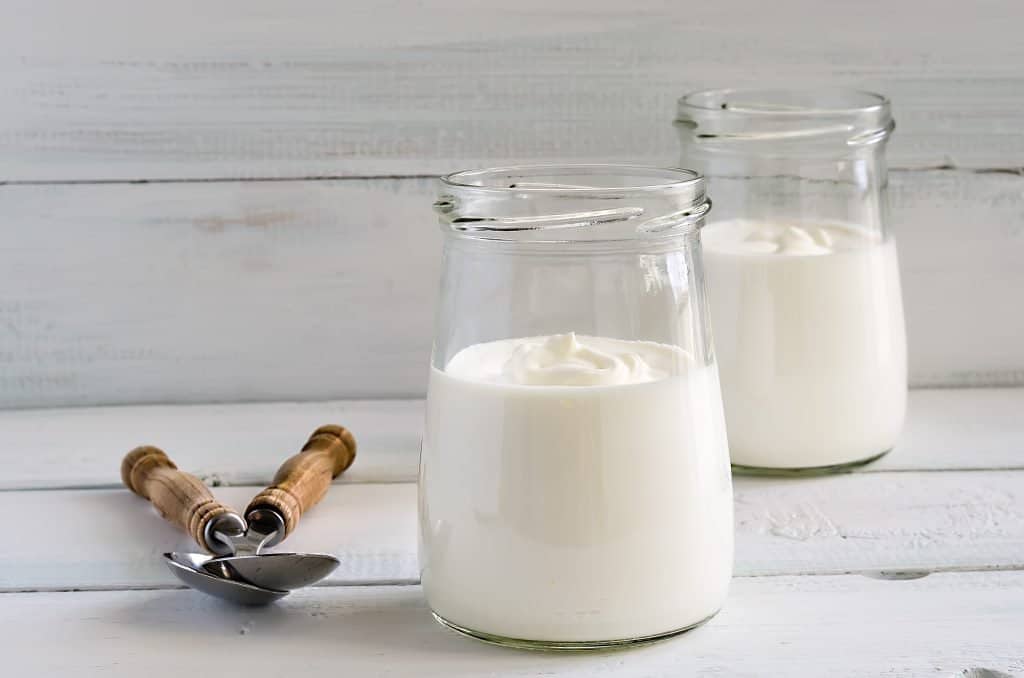 Yogurt is a good source of protein, calcium, phosphorus, riboflavin, and vitamin B6. It also contains live and active cultures which are beneficial for gut health.
We used regular vanilla yogurt in this recipe. You can use any type of yogurt you like or have on hand. Greek yogurt would work if you use some extra liquid since it is much thicker.
If you use a runnier yogurt you should not have to add any other liquid to the blender, but you might want to have some regular milk or non dairy milk nearby just in case it's too thick for your liking.
How To Make A Strawberry Chia Seed Smoothie
Add all ingredients into a blender and blend until smooth. If your blender is not very powerful, you may want to chop up the fruit into smaller pieces before adding it in.
You can also add a few ice cubes if you'd like it to be colder or more frosty.
Pour into glasses and enjoy!
Leftover smoothie will keep in the fridge for 1 day. Enjoy within 24 hours for best quality.
You'll Love These Other Healthy Smoothie Recipes with Chia Seed
How to Customize This Chia Seed Smoothie
Make it vegan: It's very easy to turn this into a vegan smoothie by using a plant based yogurt and/or milk. There are so many great dairy alternatives on the market today, and we are very glad because we have a kiddo who is allergic to dairy! We use a dairy free vanilla almond milk yogurt when we make this smoothie for him.
Make it green: Adding a handful of spinach or kale to this smoothie is an easy way to sneak some extra greens into your diet. We promise you won't even taste them!
Make it sweeter: If you find that this smoothie isn't sweet enough for your liking, feel free to add a little honey, agave nectar, or maple syrup. You could also add a few more strawberries or use a ripe banana.
Make it higher in protein: If you want to make this smoothie a little more substantial, you can add in a scoop of protein powder. We like to use a plant based vanilla protein powder, but any kind will do. You could also add a little nut butter such as almond butter or peanut butter to the mix.
Make it a smoothie bowl: Simply reduce the amount of liquid called for in the recipe, blend as directed, and then pour into a bowl. Top with your favorite toppings such as granola, fresh fruit, or nut butter. Enjoy with a spoon!
As you can see, this smoothie is very versatile and can be customized to suit your needs and preferences. We hope you enjoy it as much as we do!
Easy Strawberry Chia Seed Smoothie
Enjoy a tasty and healthy fruit smoothie with chia seeds with this easy recipe.
Ingredients
1

cup

strawberries

(fresh or frozen)

1

medium

frozen banana

1

cup

pineapple

(fresh or frozen)

2

tsp

chia seeds

1/2

cup

vanilla yogurt
Instructions
Combine chia seeds and yogurt and let sit at least 10 minutes (optional).

Add all ingredients to blender.

Blend on high speed until smooth.
Notes
If using all frozen fruit you will need to add a bit of liquid to get everything blended. 
If using fresh berries and pineapple with the frozen banana you should not have problems blending with a thinner yogurt.
Final Thoughts on Our Strawberry Chia Seed Smoothie
This recipe is so easy and delicious, you'll want to make it every day! It's perfect for a quick breakfast or snack on the go. And, it's packed with nutrients that will help keep you feeling full and satisfied.
We hope you enjoy this smoothie as much as we do!
Happy Blending!
Amanda