Peanut Butter Date Smoothie
Disclosure: This post may contain affiliate links, meaning I get a commission if you decide to make a purchase through my links, at no cost to you.
If you're looking for a quick and easy breakfast smoothie, this peanut butter date smoothie is just what you need. It only takes a few minutes to make and it's packed with protein from the peanut butter and protein powder. Plus, it tastes great too!
Why We Love This Easy Peanut Butter Smoothie
We love trying new smoothies and experiment with different flavors all the time, but this combination of peanut butter with banana and dates is one we come back to again and again.
This smoothie makes a wonderful on-the-go breakfast because it's made with just a few simple ingredients (peanut butter, banana, dates, almond milk, cinnamon and vanilla protein powder) and it contains lots of protein from the peanut butter and protein powder.
Protein has been shown to be helpful with weight loss, so this high protein smoothie can help with weight loss – plus, it's delicious!
Ingredients in Our Peanut Butter Date Smoothie Recipe
Peanut Butter
Peanut butter is a wonderful addition to smoothies because it adds flavor and texture as well as healthy fat and protein.
I prefer creamy natural peanut butter because I don't like risking peanut chunks from chunky peanut butter. We tend to buy natural peanut butters that don't separate, even though they have a few more ingredients than those made only with peanuts and salt. Honestly I hate stirring peanut butter! Use whatever peanut butter (almond butter or other nut butter) you prefer, even powdered peanut butter.
Banana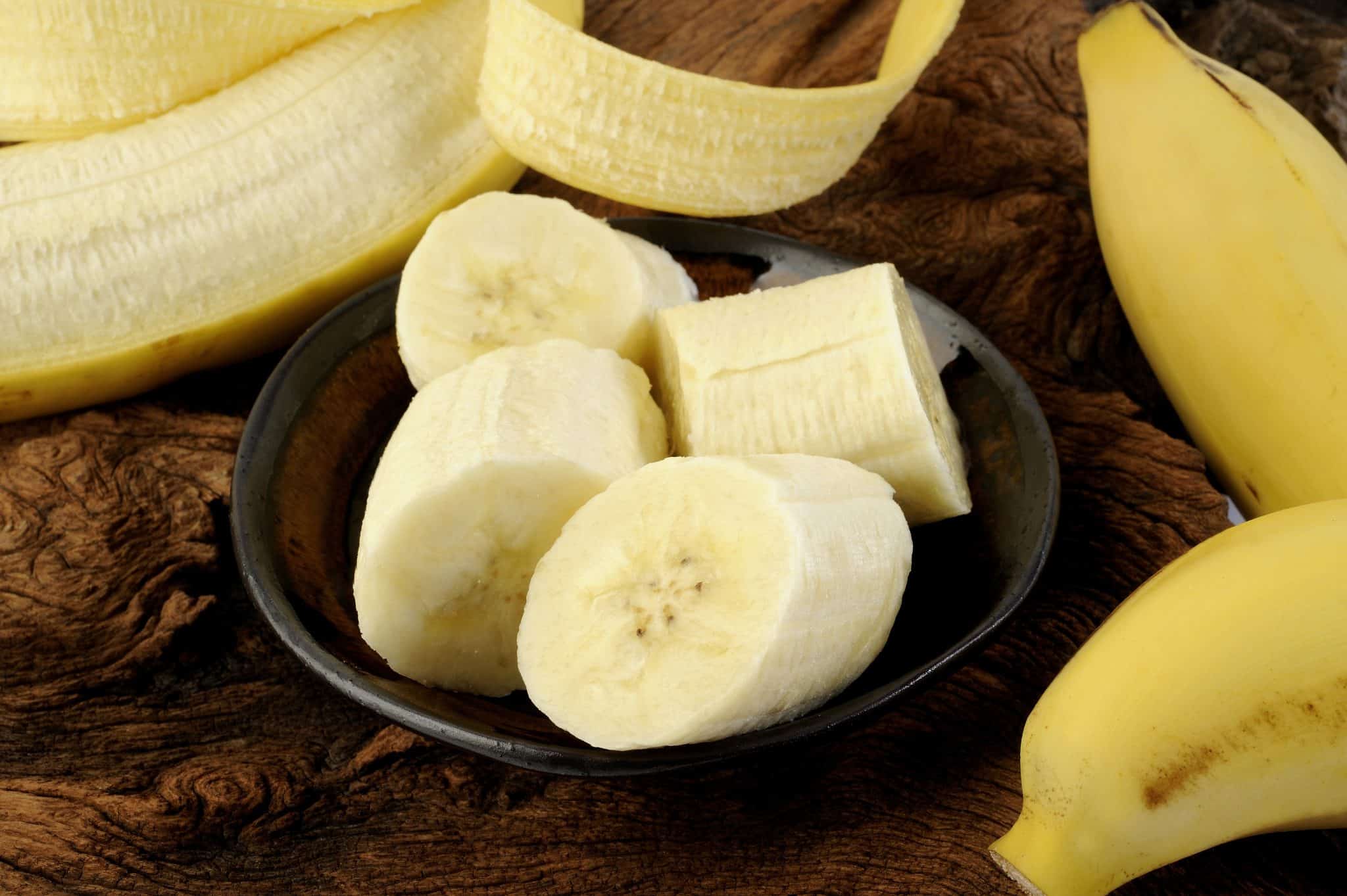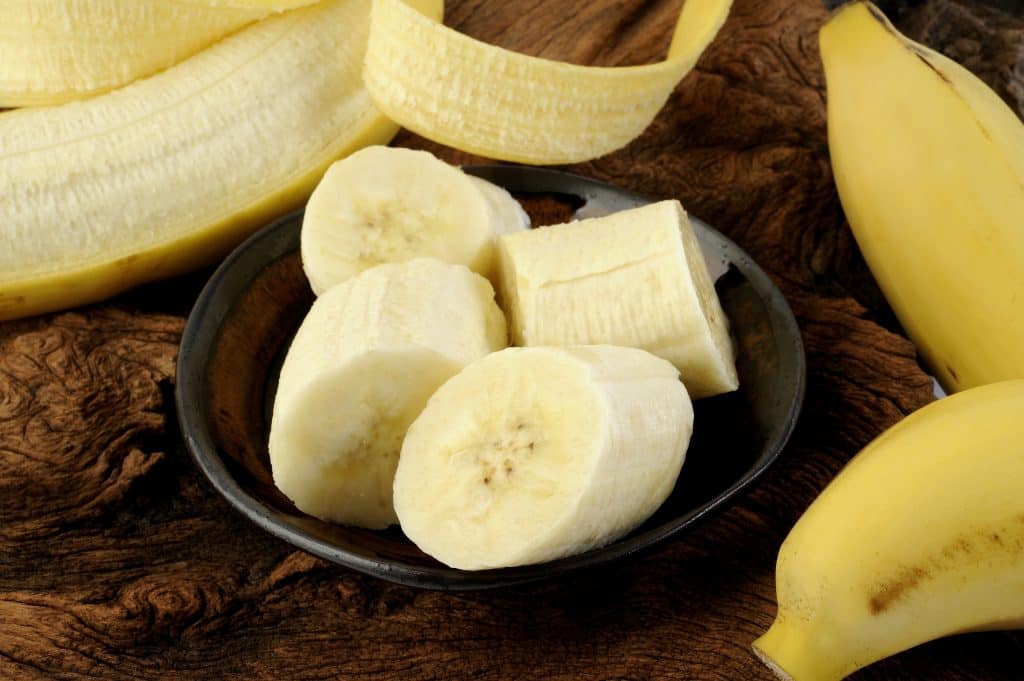 Bananas are another great smoothie ingredient because they add sweetness and creaminess. Bananas are great sources of dietary potassium, vitamin C, dietary fiber and vitamin B6. We usually buy bananas that are starting to brown because they are sweeter than green bananas.
I like to use frozen banana in my smoothies because it adds a nice creaminess to the finished smoothie that a fresh banana just can't match (in my opinion).
Dates
Dates are my favorite ingredient in this smoothie! I love their sweetness and they add a lovely caramel flavor to the smoothie. Dates are also a great source of dietary fiber, potassium and copper.
If you don't like dates (or if you can't have them because you are following a specific diet), you can use raisins or dried apricots instead, or simply leave them out, but you'll miss out on the richness of flavor provided by dates.
Almond Milk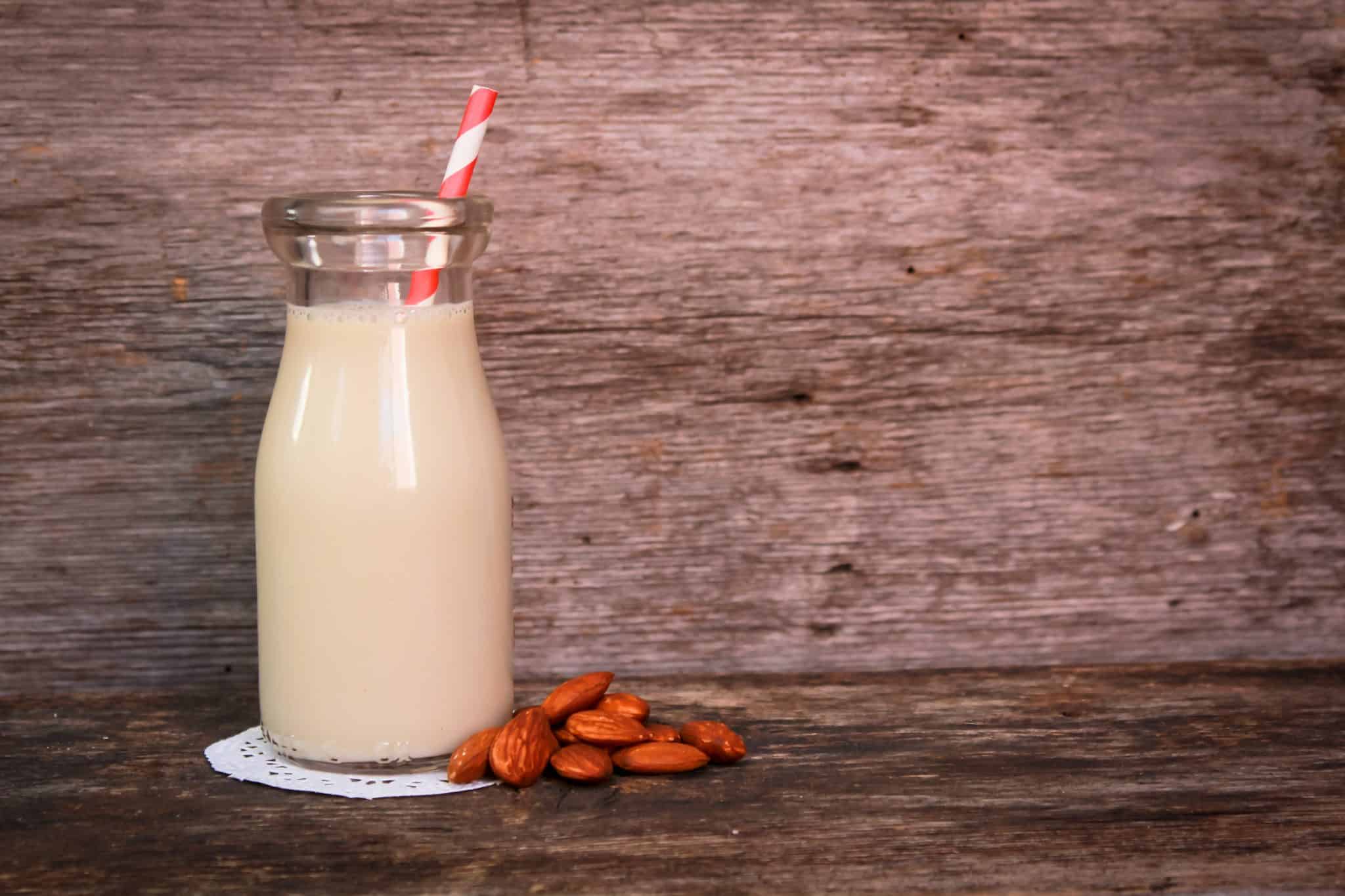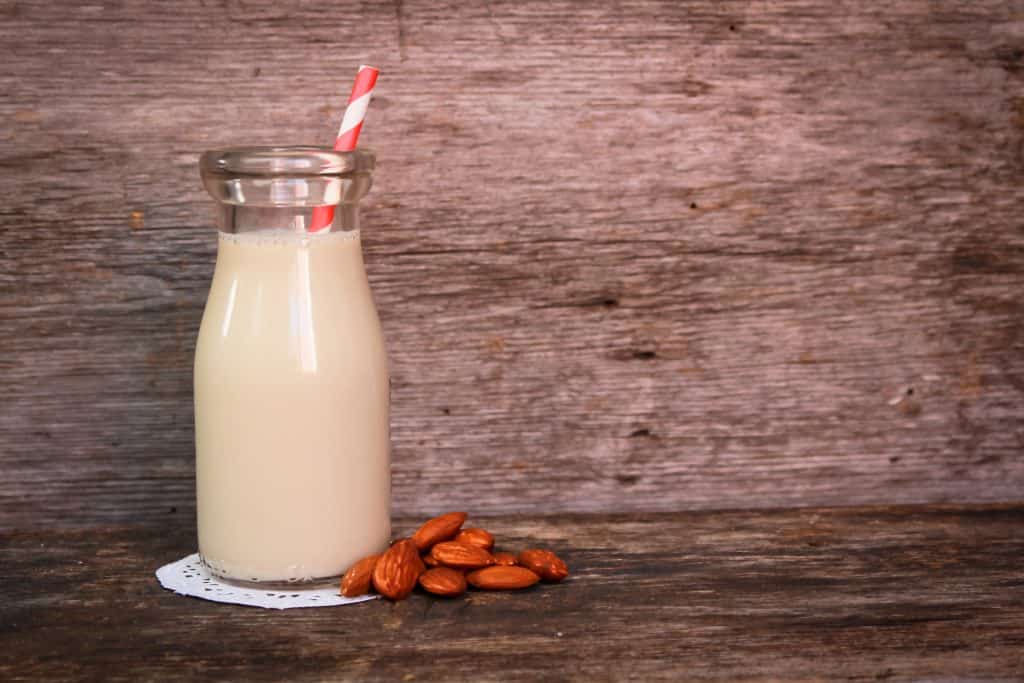 I love using unsweetened almond milk in this smoothie because it's lower in calories than milk and has a lovely nutty flavor that goes well with peanut butter.
You can use any type of milk you like in this smoothie – dairy milk, soy milk, oat milk, cashew milk or coconut milk would all work well.
If you don't want to add the protein powder try using a vanilla milk to give the vanilla flavor while skipping the protein powder. Or add a splash of vanilla extract.
Cinnamon
I love adding cinnamon to this smoothie because it adds a lovely warm flavor that goes well with the peanut butter and banana.
Cinnamon has been shown to help control blood sugar levels, so it's great paired with this sweet smoothie.
You could also add a pinch of nutmeg, ginger, cloves or pumpkin pie spice if you like for extra flavor.
Vanilla Protein Powder
I use vanilla protein powder because I love the flavor it adds to this smoothie, but you can use any flavor of protein powder you like or even leave it out altogether, instead using vanilla extract or vanilla milk.
If you use protein powder, make sure to get one that you like the flavor of because it will affect the flavor of your smoothie. You can use chocolate for a chocolate peanut butter smoothie.
I've tried a lot of different protein powders and my current favorite vegan protein is Orgain Vanilla Sport.
Orgain Vanilla Sport Plant-Based Protein Powder – 30g of Protein, Made with Organic Turmeric, Ginger, Beets, Chia Seeds, Brown Rice and Fiber, Vegan, Made Without Gluten & Dairy, Non-GMO, 2.01 lb
30 grams of organic plant-based Protein per serving, including 4 grams of dietary fiber, and 1 gram of sugar, at just 200 calories
Built with 5 grams of branch chain amino Acids and natural ingredients like organic Beets, tart Cherry, turmeric and ginger, to help build muscle and alleviate muscle soreness and fatigue
Usda Organic, Vegan, Gluten Free, Non GMO, soy free, and Dairy Free; no artificial colors, flavors, and preservatives
It's the perfect source of plant-based protein and Functional Food-Based ingredients to help athletes build strength, and aid in performance & Recovery
Contains 1 (2.01 lb) tub of Orgain Vanilla Sport plant-based protein powder
How To Make This Peanut Butter Date Smoothie
This peanut butter banana smoothie couldn't be easier to make! Simply combine all of the ingredients in a blender and blend until smooth.
If you find that your smoothie is too thick, add a little more milk until it reaches the desired consistency.
You can also add more or less protein powder to taste. I like using one scoop because it adds a good amount of protein without making the smoothie too thick.
This smoothie is best enjoyed immediately, but it will keep in the fridge for a few hours if you need to make it ahead of time. Simply give it a good stir (or shake) before drinking.
You'll Love These Other Smoothie Recipes
How to Customize This Healthy Smoothie Recipe
Make it green: Add a handful of fresh spinach, kale or swiss chard to your blender for an added dose of nutrients with very few calories. If you're new to green smoothies, just add in a few leaves of spinach, as it hides well. Once you get used to the flavor, add in more greens until you reach your desired amount.
Make it sweeter: If you find that this smoothie isn't sweet enough for your taste, add in a few more dates (or other dried fruit), or a tablespoon or two of honey, agave nectar or maple syrup.
Make it colder: If you like your smoothies icy cold, add a handful of ice cubes to the blender along with the other ingredients.
Make it a smoothie bowl: Pour this smoothie into a bowl and top with your favorite toppings. I like to add a few chopped dates, peanuts or peanut butter, and some shredded coconut. This makes for a lovely breakfast or snack!
Add oats or other fiber-filled ingredients: If you want to make this smoothie into even more of a meal, add in a quarter cup or so of oats (either quick oats or rolled oats that have been soaked in water for a few minutes), hemp seeds or chia seeds. This will help to fill you up and give you lasting energy.
Add more veggies: You can add other veggie to this smoothie, too! My favorite one to add is frozen cauliflower, because the flavor hides really well with the richness of peanut butter, vanilla and cinnamon.
Peanut Butter Date Smoothie
Enjoy a delicious combination of peanut butter, banana, dates, vanilla and cinnamon in this easy recipe.
Ingredients
1

Tbsp

creamy peanut butter

2

dates

(pitted)

1

medium

frozen banana

1

cup

unsweetened almond milk

1/4

tsp

cinnamon

1

scoop

vanilla protein powder
Instructions
Add all ingredients to blender.

Blend on high speed until smooth.
Common Questions about Date Smoothies
Are dates good in smoothies?
Yes, dates are great in smoothies! They add sweetness, potassium and fiber, and they also help to thicken the smoothie.
Should I soak my dates before adding them to a smoothie?
There's no need to soak your dates before adding them to a smoothie. Just make sure to pit them first as their pits are hard and you don't want to add them to your blender.
How do you blend dates in smoothies?
You can add dates directly to your smoothie mixture. The liquid used in your smoothie will break the dates down so they are creamy and smooth – no need to turn dates into date paste or soak them first.
Final Thoughts on Our Peanut Butter Date Smoothie
This peanut butter date smoothie is a delicious and easy way to start your day! It's made with just a few simple ingredients and can be easily customized to suit your taste.
This smoothie is a great source of dietary fiber, potassium, protein and a host of vitamins and minerals. Give it a try and let us know what you think!