Easy Banana Matcha Smoothie
Disclosure: This post may contain affiliate links, meaning I get a commission if you decide to make a purchase through my links, at no cost to you.
If you're looking for a quick and easy way to get your daily dose of greens, then this banana matcha smoothie is perfect for you!
This recipe is made from simple ingredients: banana, matcha green tea powder, oats, dates, spinach and almond milk. And it only takes a few minutes to make.
So why not give it a try today?
Why We Love This Banana Matcha Smoothie Recipe
We love smoothies in our house and anytime I can add matcha powder to my smoothies I'm a happy girl.
This banana matcha smoothie is healthy and delicious. The matcha powder is a great source of antioxidants, while the banana and spinach add plenty of vitamins and minerals to the mix.
The oats and dates help to make this smoothie filling and satisfying, perfect for a quick breakfast or snack. And the almond milk gives it a creamy texture that we just love.
Ingredients You'll Need For This Smoothie Recipe
Banana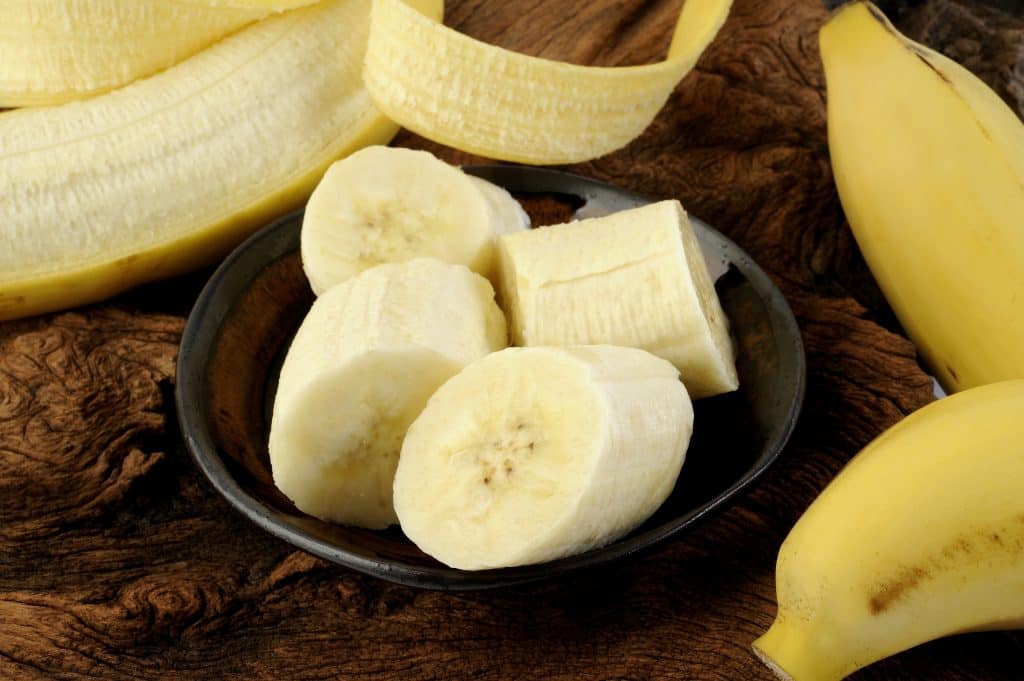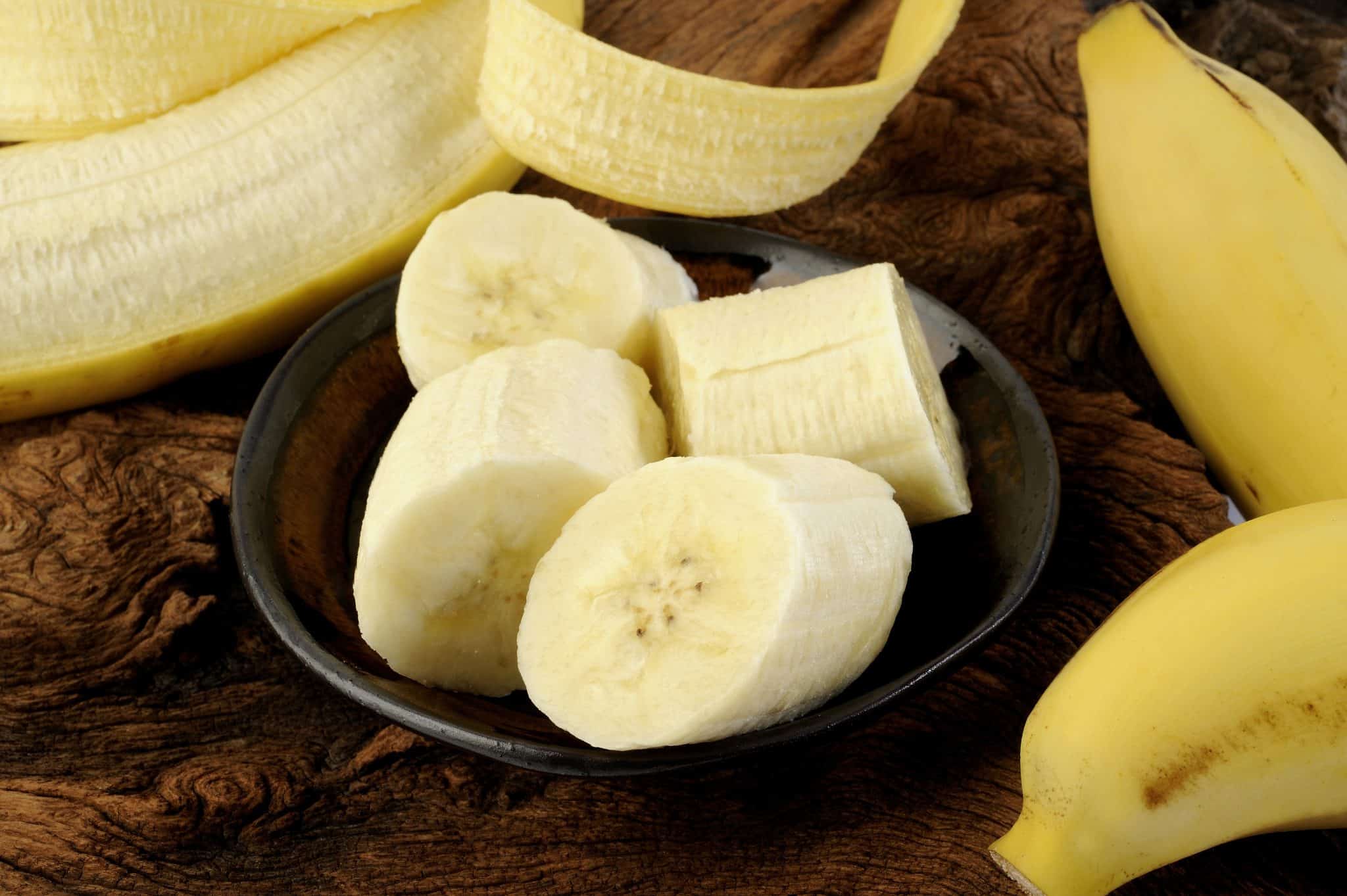 Bananas are great sources of dietary potassium, vitamin C, dietary fiber and vitamin B6. They can also help to regulate blood sugar levels.
We use a frozen banana in our smoothies to give a wonderful creamy texture and a natural sweetness that is unique to bananas.
Matcha Green Tea Powder
Matcha powder is rich in antioxidants and has been shown to boost metabolism, improve concentration and calm the mind.
It's easy to find matcha powder in most grocery stores, either with the tea or in the natural foods section.
Oats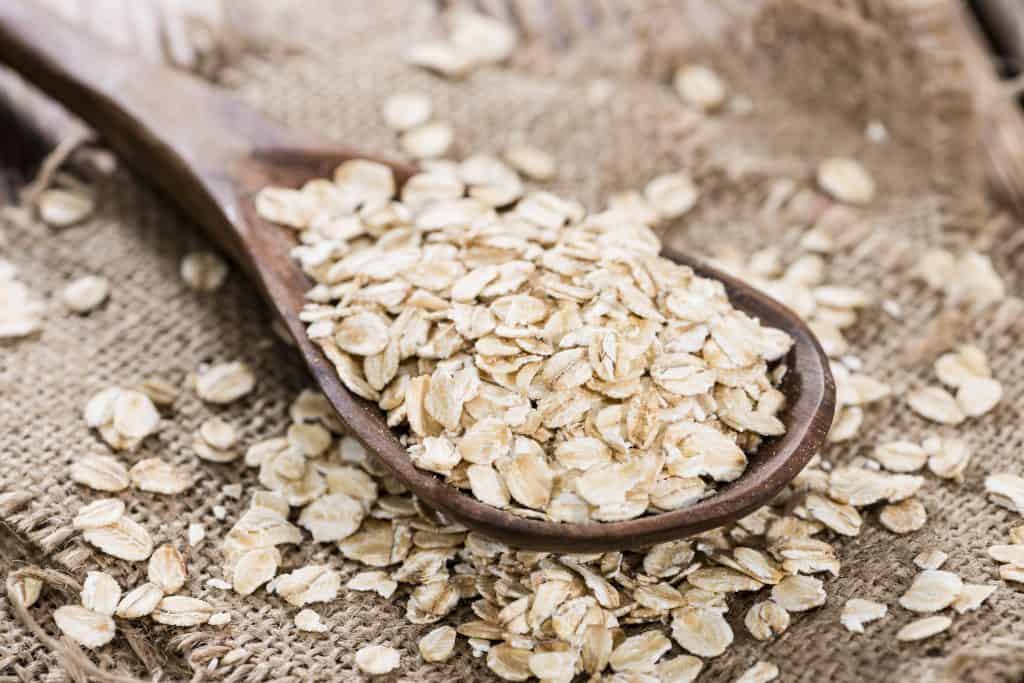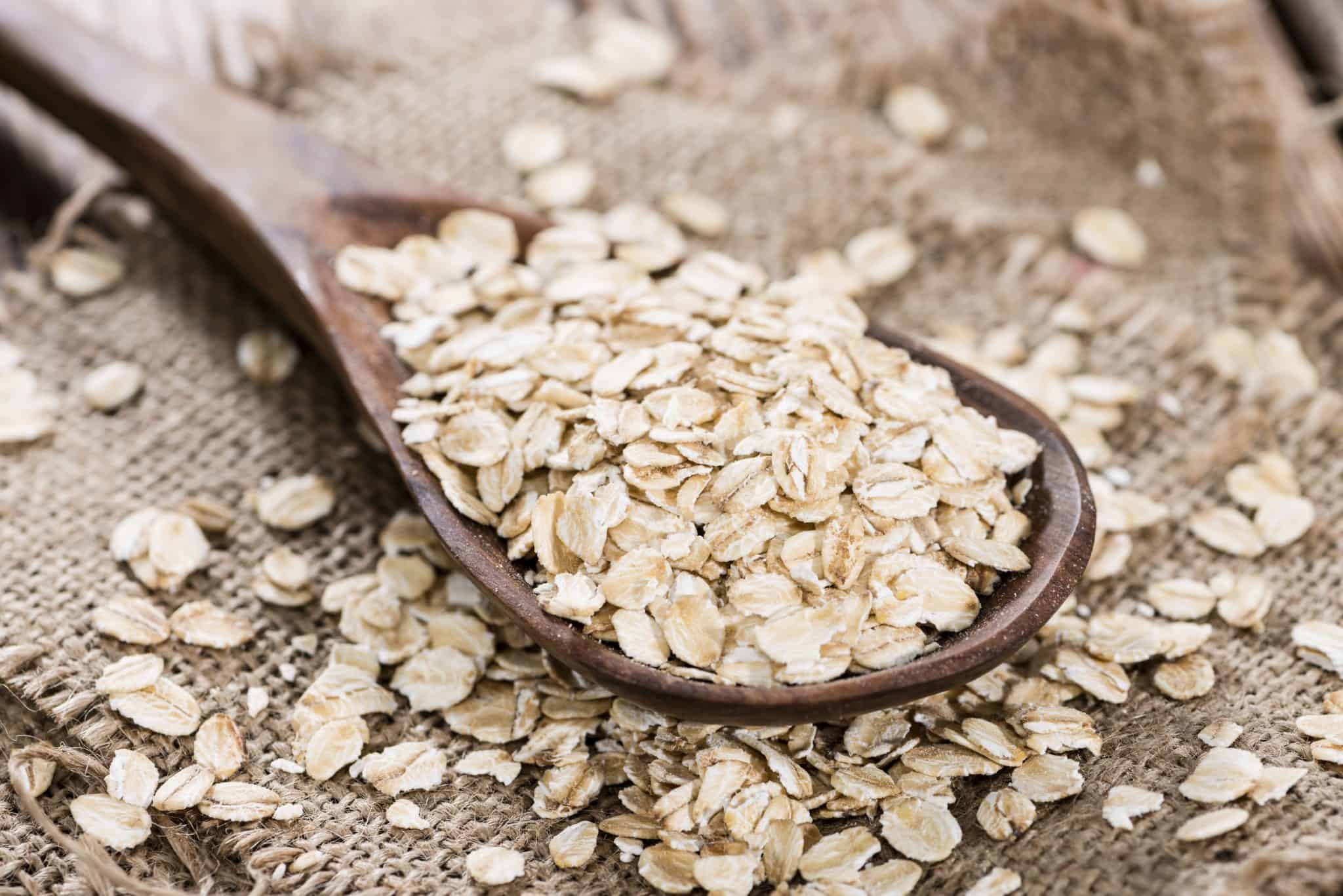 Oats are a great source of soluble fiber, which can help to lower cholesterol levels and regulate blood sugar levels.
We like to use rolled oats in our smoothies, but you could also use quick oats or even steel cut oats if you prefer.
Dates
Dates are a great source of natural sweetness and they add a lovely caramel flavor to this smoothie. If dates are not your thing, then you could try using honey, maple syrup or even stevia to sweeten this smoothie.
Just make sure if you have dates with pits that you remove the pit first.
Spinach
Spinach is rich in vitamins A, C and K, as well as magnesium, iron and calcium. It's also a great source of dietary fiber.
You could also use other leafy greens in this smoothie, such as kale or Swiss chard.
Almond Milk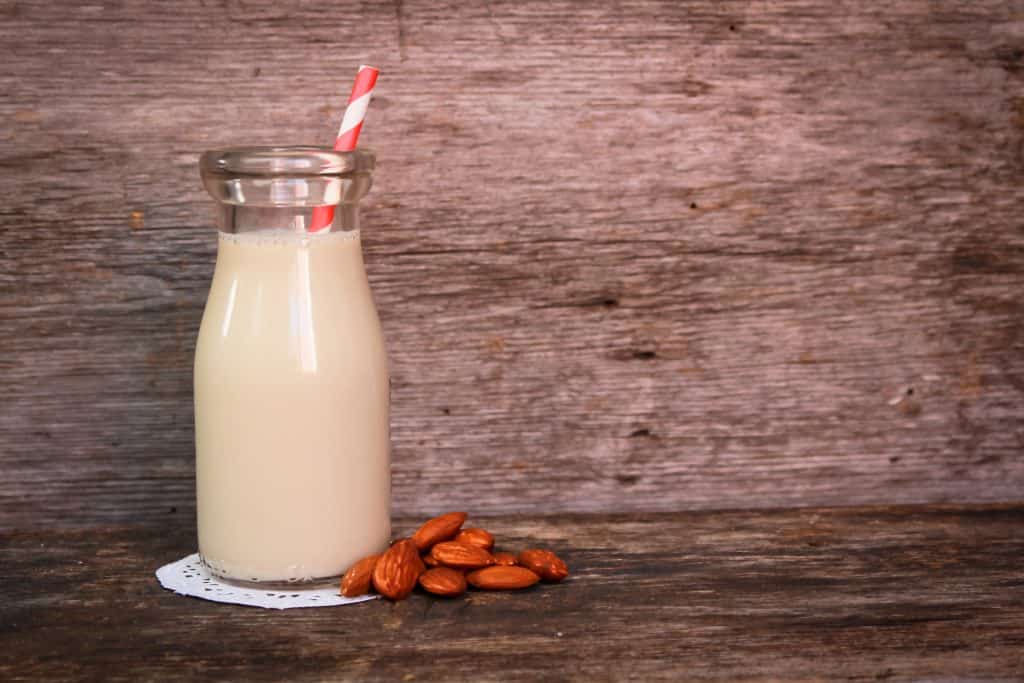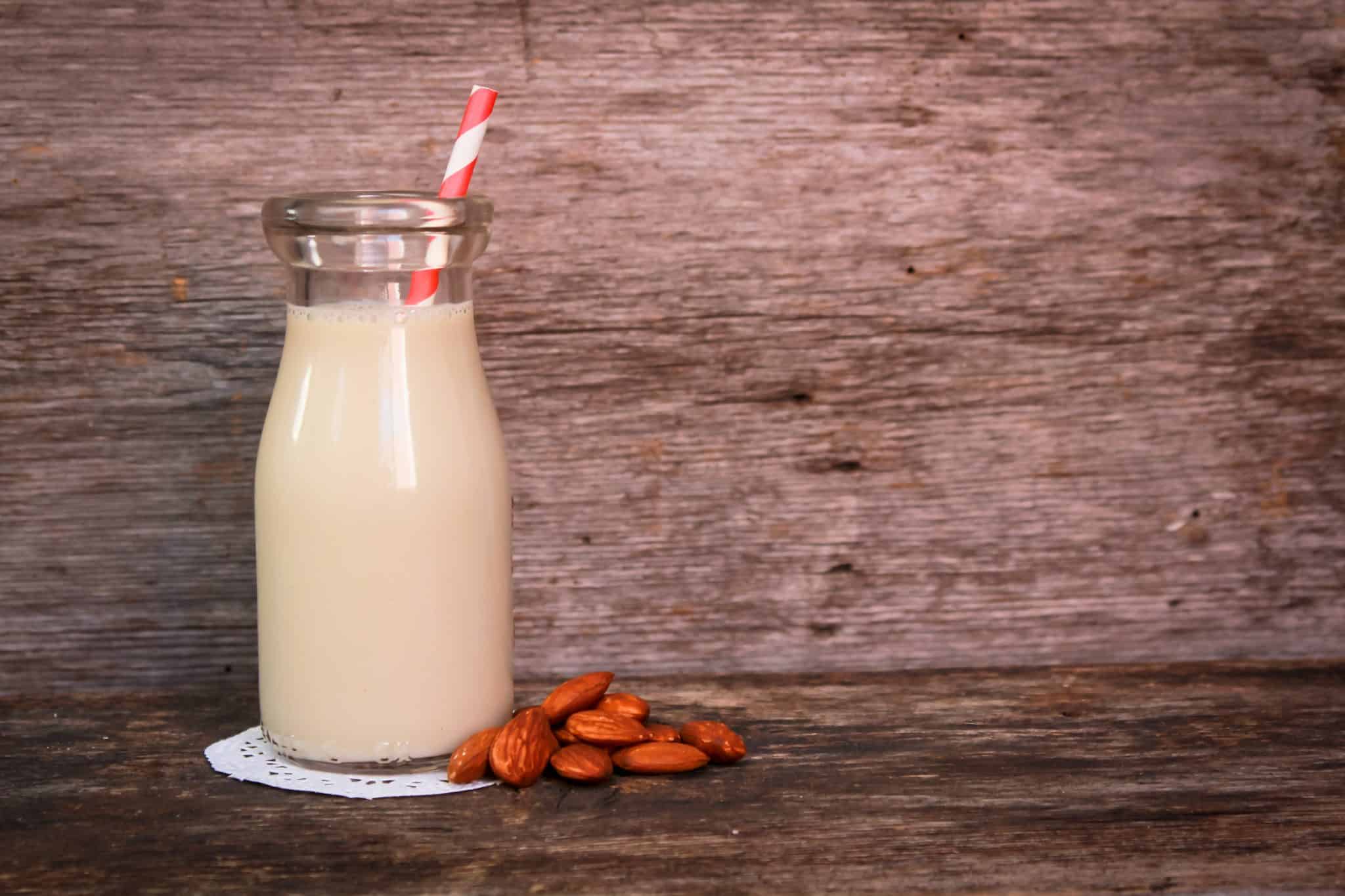 We love using almond milk in this smoothie, but you could also use other types of milk such as cow's milk, soy milk or even coconut milk. Coconut water works well, too.
We prefer Simply Almond for its very short list of ingredients – and it works great in smoothies.
How To Make This Matcha Banana Smoothie
This smoothie couldn't be easier to make! Simply add all of the ingredients into a blender and blend until smooth.
If you find that the smoothie is too thick, then add a little more milk until it reaches the desired consistency.
And that's it! Your delicious banana matcha smoothie is ready to drink. Enjoy!
You'll Love These Other Healthy Smoothie Recipes
How to Customize This Matcha Green Tea Smoothie Recipe
Add protein: Add in a scoop of protein powder (vanilla works especially well), or try Greek yogurt or nut butter such as almond butter or peanut butter. The addition of protein would make it a perfect meal replacement smoothie since it already contains oats, greens and fruit.
Make it nut free: Use coconut milk, soy milk, oat milk or another type of non-nut milk in place of the almond milk.
Add superfoods: Boost the nutritional content of this smoothie by adding a tablespoon of chia seeds or flaxseeds. Or try adding a superfood powder such as spirulina or wheatgrass.
Make it greener: If you want a more intense matcha flavor, then add an extra teaspoon or two of matcha powder. Or for a pretty green smoothie, try adding another handful of baby spinach leaves.
Make it sweeter: If you have a sweet tooth, then you may want to add a little more sweetness to this smoothie. Try adding another date, honey or a little bit of stevia.
Make it a smoothie bowl: If you want to turn this into a smoothie bowl, then simply blend as directed and then pour it into a bowl. Top with your favorite toppings such as fresh fruit, granola, shredded coconut or nuts.
This banana matcha smoothie is:
Healthy
Refreshing
Creamy
Banana-sweetened
Perfect for breakfast or a snack
Ready in just 5 minutes!
So what are you waiting for? Give this recipe a try!
Common Questions about Banana Matcha Smoothies
Is matcha good with bananas?
Yes, matcha and bananas are a great flavor combination! The sweetness of the banana helps to offset the slightly bitter taste of the matcha powder.
Are matcha smoothies good for you?
Yes, matcha smoothies can be very healthy! Matcha powder is rich in antioxidants and has been shown to boost metabolism, improve concentration and calm the mind.
Does this smoothie have caffeine?
Yes, this smoothie does contain caffeine since it contains matcha powder. If you are sensitive to caffeine, then you may want to avoid matcha or avoid this smoothie in the evening.
What does a matcha smoothie taste like?
A matcha smoothie tastes slightly sweet and creamy with a slight bitterness from the matcha powder. The banana sweetness helps to offset the bitterness of the matcha.
Banana Matcha Smoothie
Enjoy the health benefits of matcha green tea in our delicious banana matcha smoothie!
Ingredients
1

medium

frozen banana

1

tsp

matcha green tea powder

1/4

cup

rolled oats

2

pitted dates

1

handful

spinach

1

cup

almond milk
Instructions
Add all ingredients to blender.

Blend on high speed until smooth.
Final Thoughts on Our Banana Matcha Smoothie Recipe
This banana matcha smoothie is the perfect healthy breakfast or snack. It's quick and easy to make, and it's packed with nutrients and antioxidants. Plus, it's naturally sweetened with bananas and dates, so there's no need to add any additional sugar. Give this recipe a try today!
Happy Blending!
Amanda