Pear Cucumber Smoothie (Easy Recipe)
Disclosure: This post may contain affiliate links, meaning I get a commission if you decide to make a purchase through my links, at no cost to you.
Looking for a green smoothie recipe that is light and refreshing? Try this easy Pear Cucumber Smoothie.
Why We Love this Pear Cucumber Smoothie Recipe
This smoothie is amazing for helping you get your greens in and stay full until your next meal. Around here we have it for breakfast and easily make it to lunch without feeling hungry – thanks in part to the avocado in this healthy drink.
It's low calorie so if you swap out your usual breakfast for this filling smoothie you'll find that it really can help you lose weight.
Ingredients in Our Favorite Cucumber Pear Smoothie
Spinach
Spinach is an excellent choice for green smoothies because it is packed with nutrients but hides very well in smoothies, making it the perfect green for those who really don't want a "green" taste.
We grow spinach year round in a small hoop house outside and love having a fresh supply of spinach for our smoothies!
Pear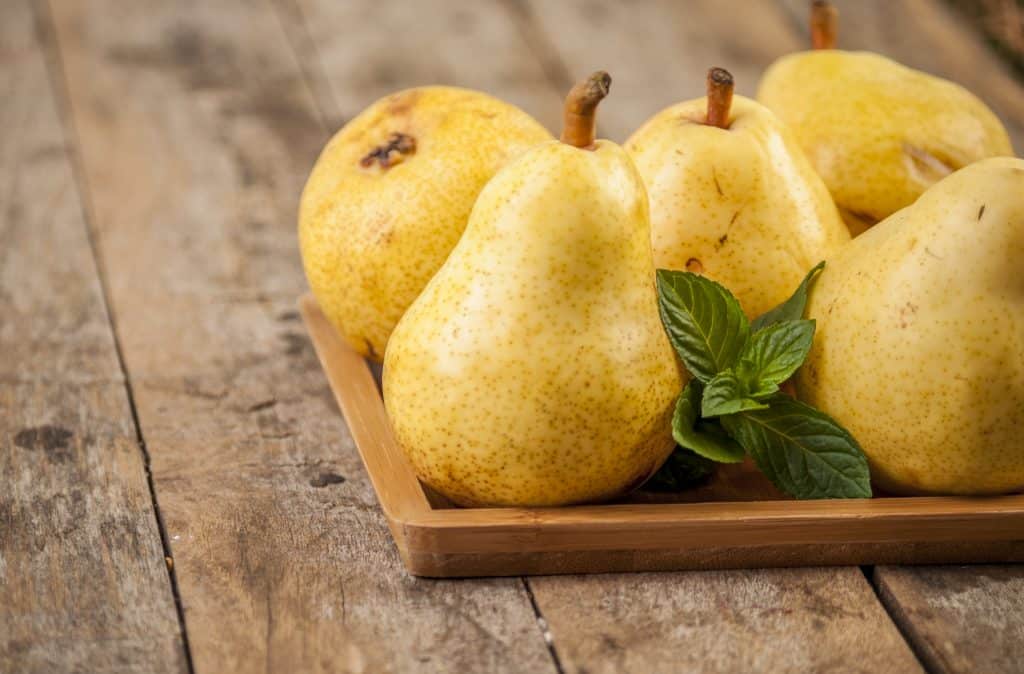 Add in some sweetness from fresh fruit with a simple pear. You will need one whole pear for this recipe, and it really doesn't matter what variety of pear it is.
If you have trouble keeping fresh pears around, it's okay to cut up and freeze some, just be aware that they might turn a little brown but they will still taste great.
Cucumber
Cucumber adds a light, refreshing note to this smoothie. It's super low in calories and full of water.
If you don't like the flavor of cukes it's okay to leave this out, but I'm guessing you like cucumbers if you are looking for a pear cucumber smoothie. 😉
Apple
Another great, super low calorie addition is a green apple. You will want to blend well to make sure there are no chunks left. If you want to sweeten it up a bit, feel free to sub a yellow or red apple.
A high powered blender is your best bet, but you can make this smoothie in a regular blender, too, you just might have to blend longer.
Avocado
Avocado adds wonderful natural fats to help keep you full without adding in a lot of unhealthy junk.
A lot of people will buy avocado, cut them up and freeze them for smoothie use, which is a great idea if you find that you can't use up the fresh ones fast enough.
Filtered Water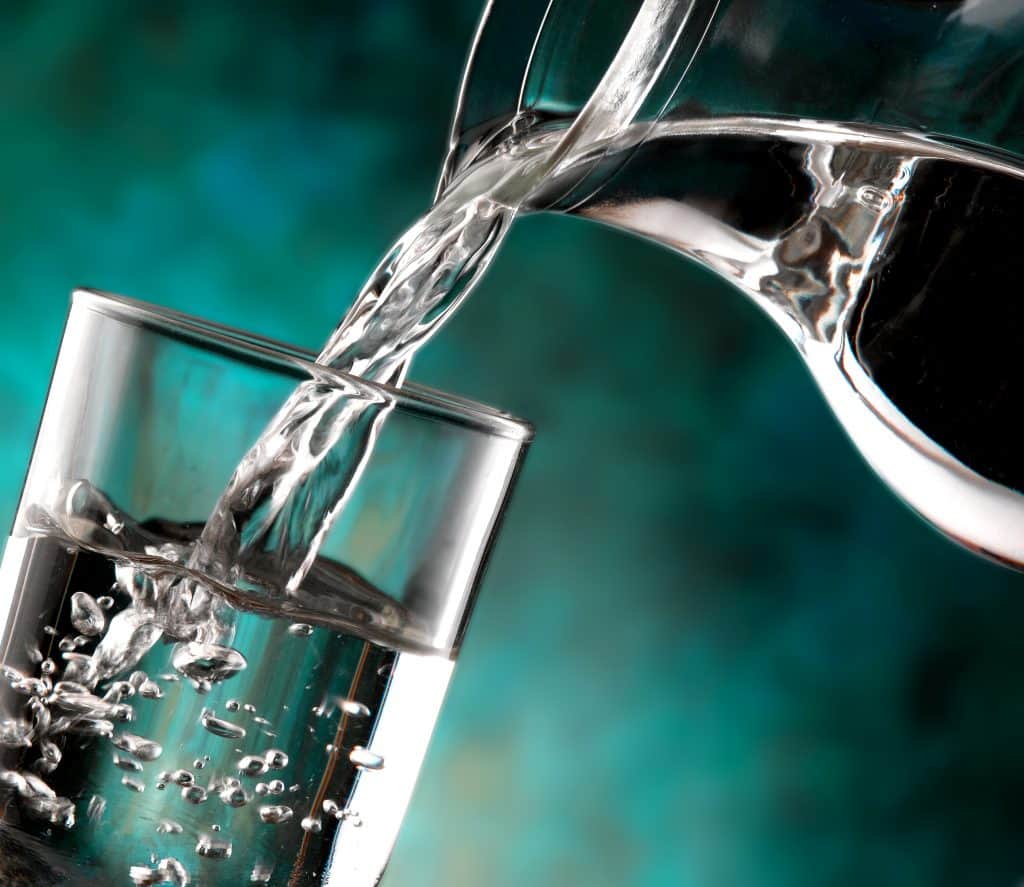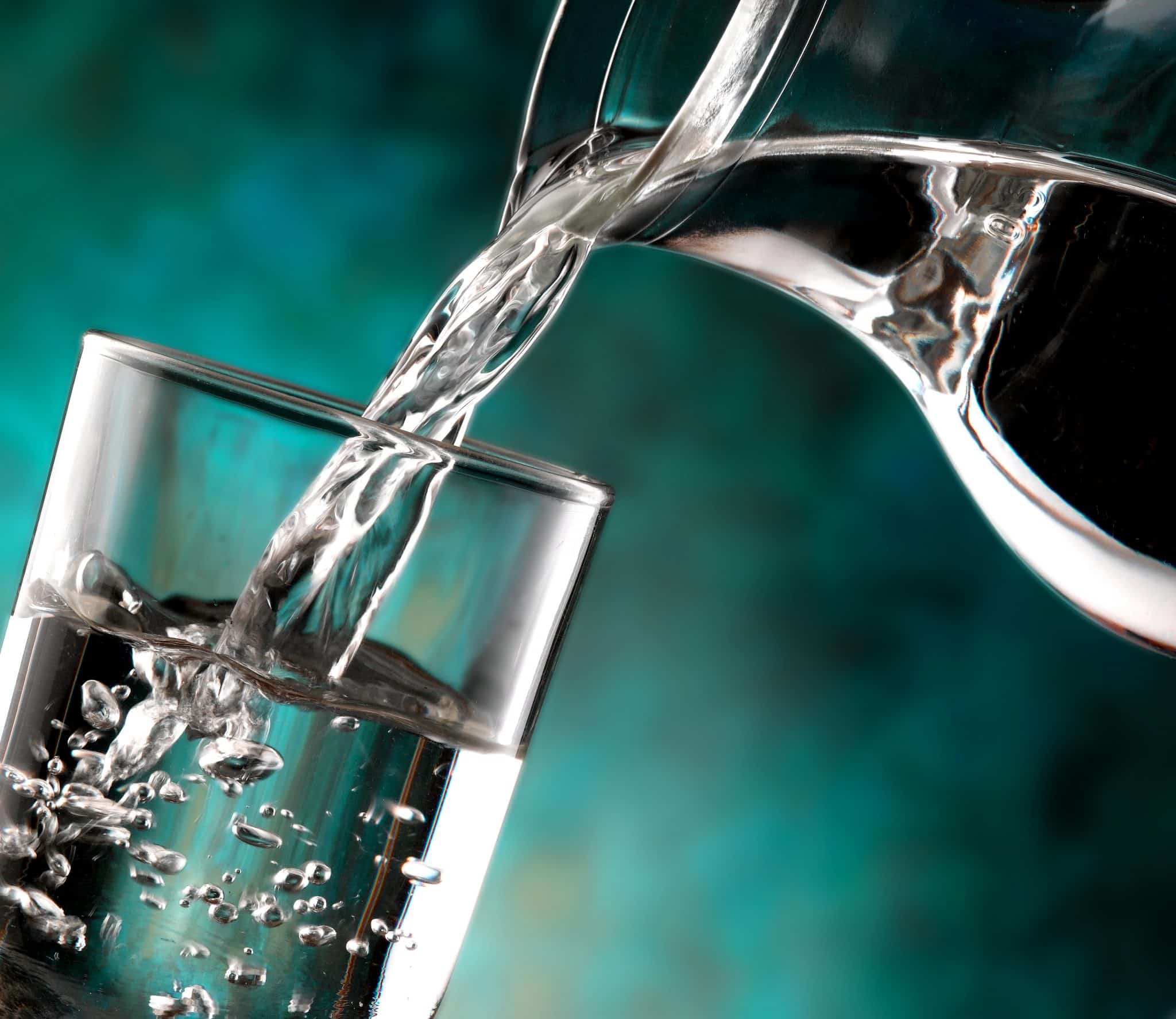 Since we are trying to burn fat, water will be the best choice for this smoothie as it doesn't add any calories or carbs.
If you want a thicker smoothie you can also add a few ice cubes to thicken up the drink without adding in any carbs or calories.
How to Customize Your Green Smoothies
1. Add Sweetener
Not sweet enough for you? No problem! Add in honey, stevia, maple syrup or even a little mango juice to your smoothie. You can buy mango nectar at the store in the juice section.
Another way to sweeten up this smoothie is to add in a sweeter fruit such as pineapple or even make it a banana smoothie by adding in more fruit to this healthy recipe.
2. Change out the Liquid
Don't want to use water? That's not a problem! You can use almond milk, green tea, coconut milk, orange juice, apple juice, coconut water, or even regular dairy milk instead.
3. Add in Other Super Foods
You can use chia seeds or hemp seeds to thicken this recipe into a smoothie bowl. You can also add matcha, avocado or even a hint of cayenne pepper to really help blast fat.
It's also great to add other berries or superfoods powders. There really is no right or wrong when customizing a green smoothie to your taste.
4. Ways to Tone Down the Sweetness
If you've been into healthy eating and have avoided processed sugar for a while, you may find the fruit too sweet. This usually isn't a problem with this smoothie since it doesn't use super sweet fruit.
You can easily add lime juice or lemon juice to help take away some of the sweetness if you need.
5. Add some Protein or Fat
It's easy to add in some protein powder (any kind you like, plant-based, whey protein, egg white protein, etc) or you can add in some nut butter for some extra fat and to help you stay full longer.
---
How to Blend a Perfect Pear Cucumber Smoothie
This is how we blend smoothies at our house. We use a Nutribullet Pro and it does a wonderful job of blending all ingredients. If you find that your blender is having trouble blending, try adding greens and liquid first and blending, then adding the rest of the ingredients and blending again.
Step One: Add greens to blender.
I like to add my greens to the blender first. ( See how to measure leafy greens here )
Step Two: Add pear, cucumber, apple and avocado.
Add in all the other solid ingredients. It doesn't matter what order you put them in.
Step Three: Add water.
The water will seep in all the areas around the fruit and greens, so it will get to the blades.
Step Four: Blend!
Turn on that blender and let it do its thing! Make sure it's blended well for no surprise apple chunks.
---
Nutrition in Pear Cucumber Green Smoothies
Vitamin C
The pear and spinach in this smoothie provide plenty of vitamin C. Vitamin C is an antioxidant that can help to defend against free radicals in the body.
Vitamin C, in conjunction with other antioxidants, helps us to prevent and treat infections and wounds. It also aids in the absorption of iron and the production of collagen.
Read more about Vitamin C here.
---
Fiber
Fiber is crucial for good digestion. It's a kind of carbohydrate that humans can't digest in their bodies, so it goes through the digestive system and aids in the removal of waste.
Fiber is an essential element of a healthy diet, and many Americans don't get enough of it. It's critical to add more fiber to our diets, and green smoothies can help!
---
Folate
Folate is a water soluble vitamin and is mainly found in leafy green vegetables. It is important for pregnant women because it helps to form the neural tube, and can help prevent major birth defects of the baby's brain and spine. Green smoothies became a staple for me during pregnancy.
Green smoothies are a great way to get folate into your diet, because they are packed full of leafy greens.
---
Common Questions about Cucumber Pear Smoothies
Can we eat pear and cucumber together?
Pear and cucumber go well together and can absolutely be eaten together. They are both excellent sources of fiber and contain a high water content, making them ideal foods for losing weight.
Is a cucumber smoothie good for you?
A cucumber smoothie is one of the best kinds because cucumbers are so low in calories and contain a high water content, helping to keep you hydrated and feeling full. Cucumbers are also an excellent source of fiber, vitamins and minerals.
---
Pear Cucumber Smoothie
Enjoy this crisp refreshing smoothie any time of day.
Ingredients
1

cup

spinach

1

pear

cored

½

cucumber

1

green apple

cored

½

avocado

1

cup

filtered water
Instructions
Add pear, cucumber, apple and avocado.
Nutrition
Calories:
370
kcal
Carbohydrates:
66
g
Protein:
4.6
g
Fat:
14.2
g
Saturated Fat:
1.9
g
Sodium:
44
mg
Potassium:
1229
mg
Fiber:
17
g
Sugar:
39.7
g
Calcium:
86
mg
Iron:
3
mg