The Best Peach Smoothie for Weight Loss
Disclosure: This post may contain affiliate links, meaning I get a commission if you decide to make a purchase through my links, at no cost to you.
If you're looking for a peach smoothie that's both delicious and healthy, this peach smoothie recipe is the right choice. This peach smoothie is made with ingredients like peaches, spinach or kale (or any other leafy green), berries, vanilla, ginger root, and almond milk. It's Paleo and also vegan-friendly — there are no animal products in it at all!
All of these ingredients make up an excellent peach smoothie for weight loss because they provide plenty of vitamins and minerals to keep your energy high while helping you lose weight. The best part? You can have this peach smoothie for breakfast without feeling guilty about skipping out on some hard earned calories from an unhealthy food item like donuts or cereal!
Why We Love this Peach Smoothie Recipe
I started my green smoothie habit when I was pregnant with my third son in 2015 and it has stayed with me. My boys all love green smoothies, and this one is a favorite in the house.
We love the addition of greens, antioxidant-rich berries and vanilla. These really give the smoothie a depth of flavor to this healthy smoothie. Plus the fruit is sweet enough that you don't need sugar or any other sweetener, although you can certainly add them if you like.
_________________
Peach Smoothie Ingredients
Spinach
Full of iron, calcium, magnesium, vitamin A, vitamin C, potassium and various other vitamins and minerals spinach is a perfect choice for a peach smoothie.
There are many reasons why you might want to use spinach in your peach smoothie recipe. Spinach hides well when blended with fruit and doesn't leave a "green" taste in your mouth like some other leafy greens can.
If you are watching your weight then adding spinach is a good idea as it has no fat or sugar and doesn't have any calories so there is nothing to stop you from using as much as you want. It is one of the healthiest leafy greens you can consume so adding it to your peach smoothie is a great way to increase your daily intake of vitamins and minerals.
Frozen Peach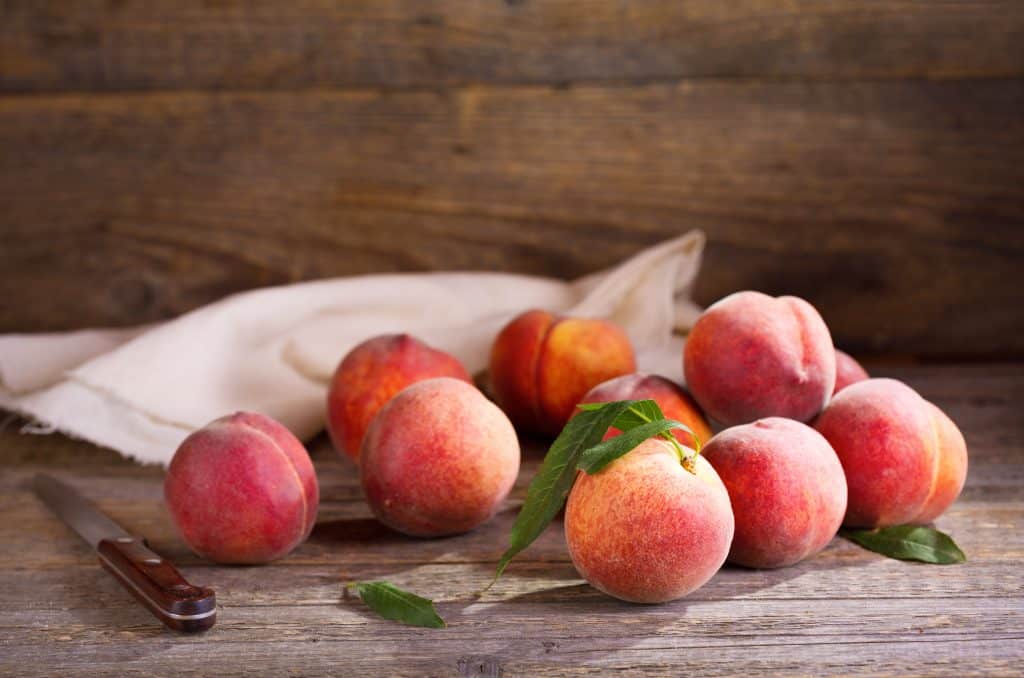 Peaches are a good choice for a green smoothie fruit because they provide plenty of vitamins and minerals, including Vitamin A, vitamin C, and potassium.
They also contain antioxidants that can help protect your body against disease. Peaches are a relatively low-calorie fruit, making them a good option if you're looking to lose weight, and they have a sweet, refreshing flavor that most people enjoy.
It is okay to use a fresh peach (maybe 2) or even canned peaches if you prefer.
Berries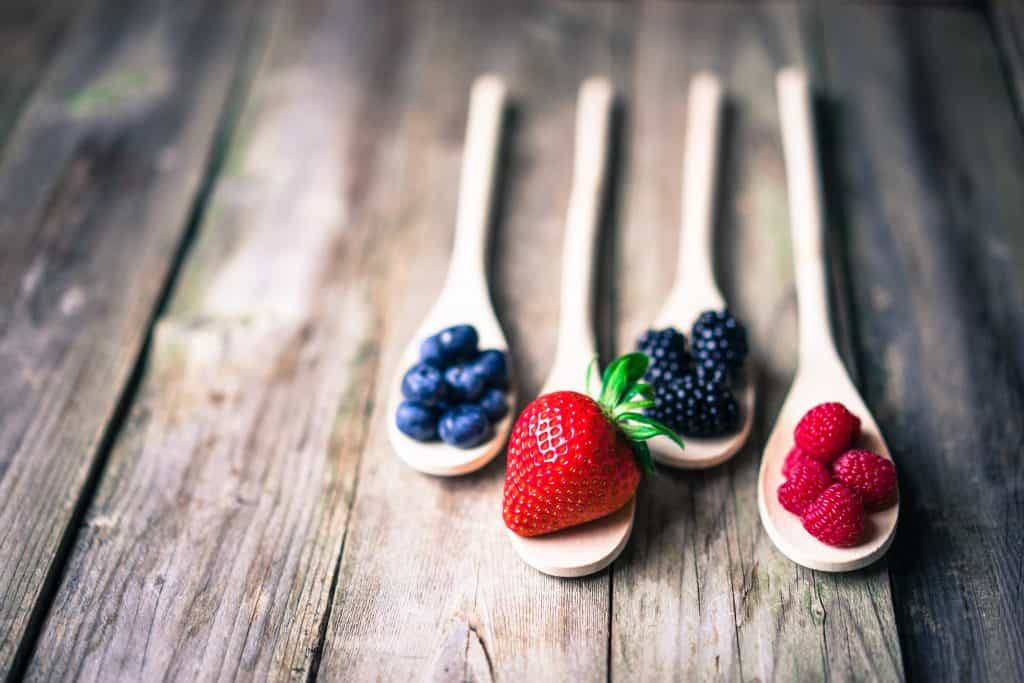 You can use strawberries, blackberries, blueberries or any combination of these. It's also okay to substitute cherries if you like for the berries. Frozen or fresh fruit is fine.
Berries are a great addition to a green smoothie because they provide antioxidants, vitamins, and minerals. In particular, berries are a good source of vitamin C, which is important for keeping your immune system healthy.
They're also a good source of fiber, which can help keep you feeling full throughout the day. Adding berries to your green smoothie is a great way to get some extra nutrients and antioxidants in your diet!
Vanilla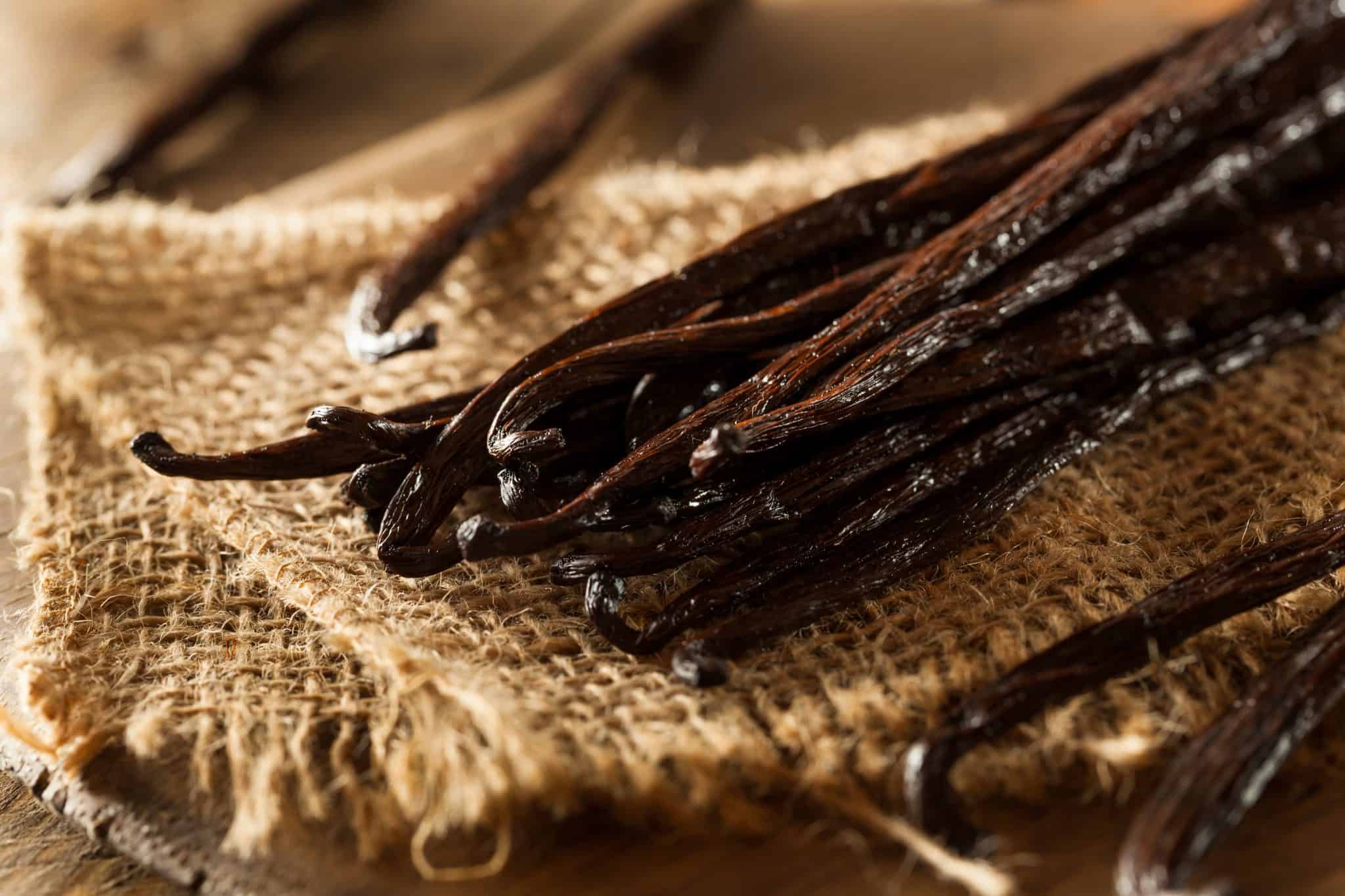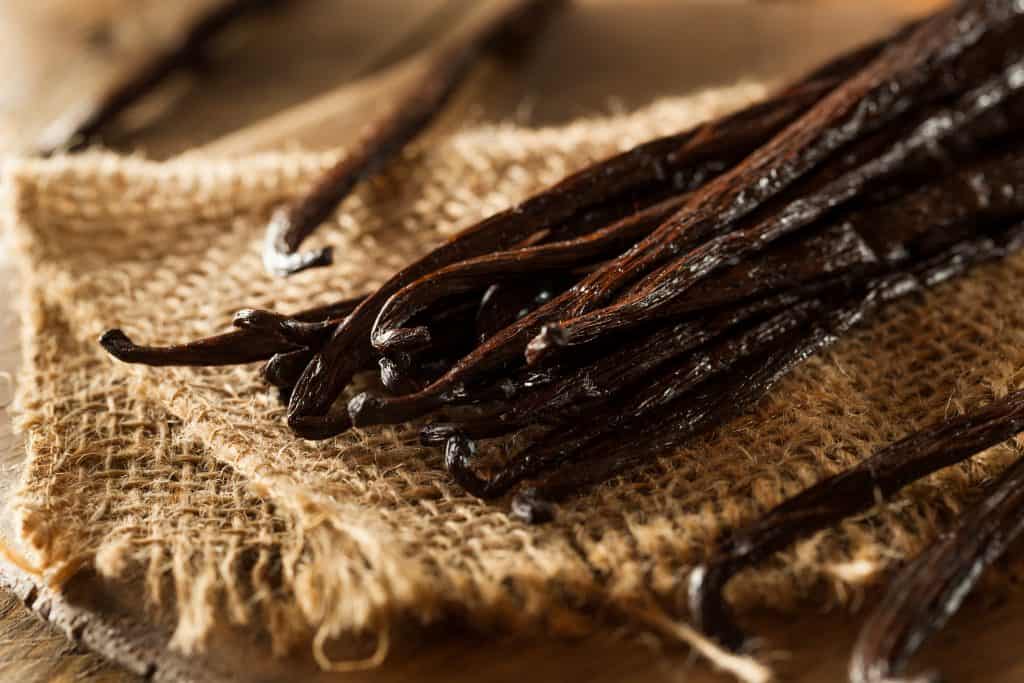 There are three options for adding vanilla to your smoothie. You can use a real vanilla bean and scrape the inside of the bean, you can use a vanilla powder or you can use an alcohol-free vanilla extract.
Vanilla is a flavor that can be used in both sweet and savory dishes. It has a depth of flavor that is unmatched by any other flavor. This flavor can be used in smoothies to add an extra layer of depth and complexity.
The sweetness of the vanilla will balance out any bitterness of the greens in the smoothie, although if you use spinach there shouldn't be any bitterness. It will really help if you use a stronger green. Additionally, the antioxidants in vanilla can help to prevent cell damage.
Ginger Root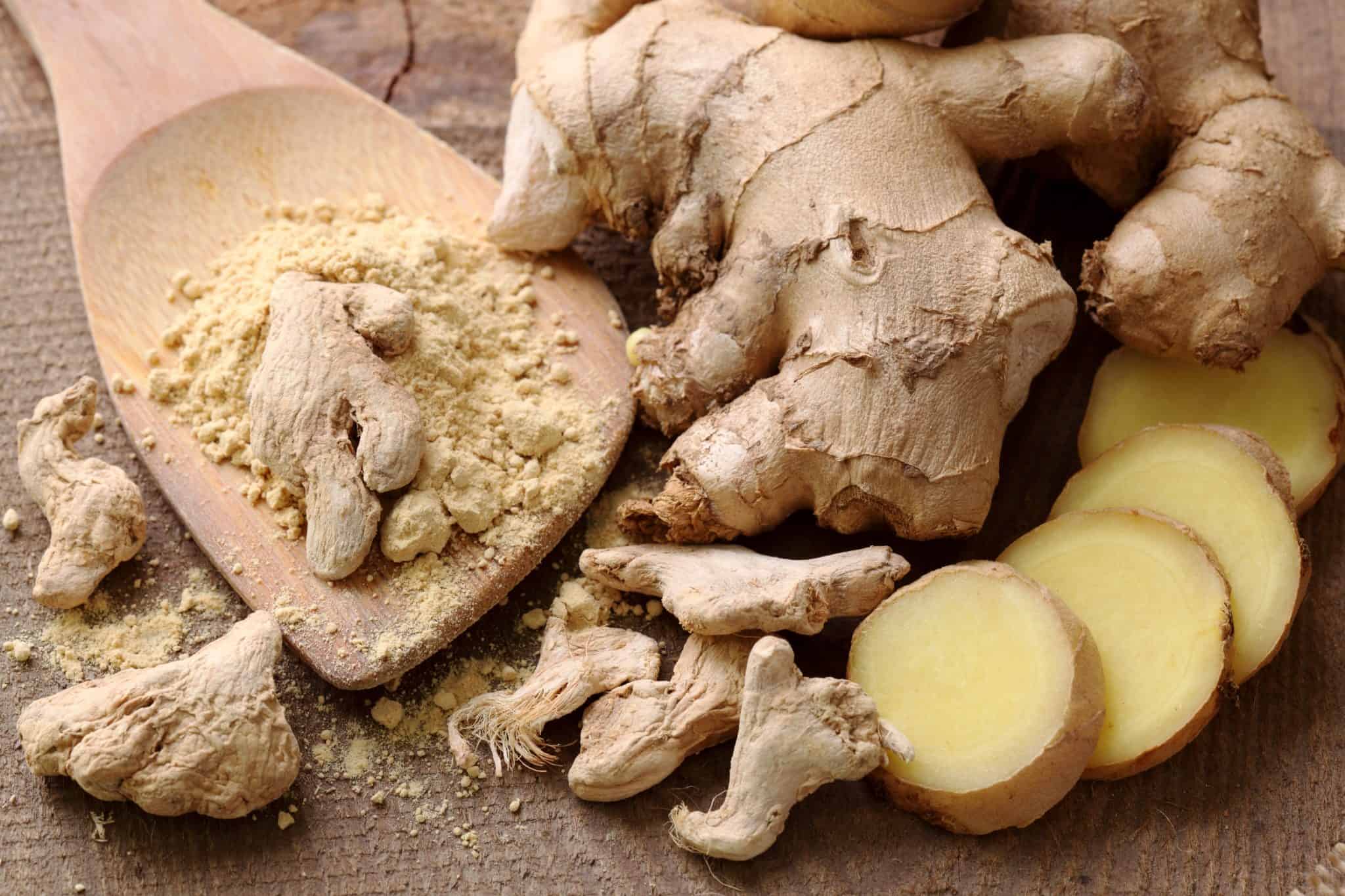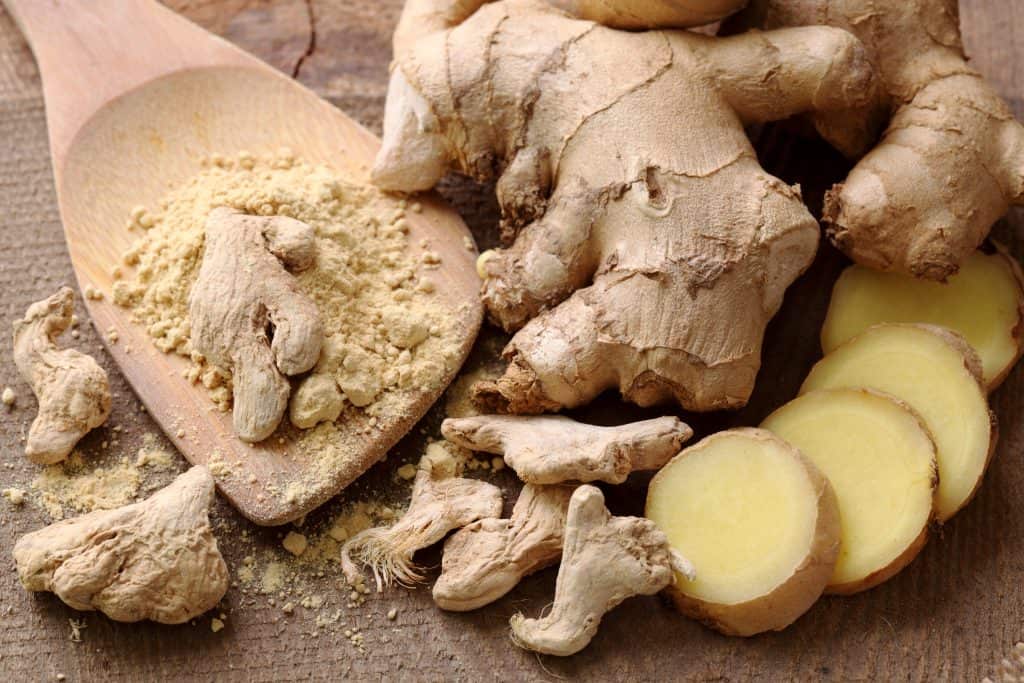 The addition of a hint of fresh ginger will really make this smoothie zing.
Ginger is a great choice to add to a smoothie because it helps to boost your metabolism. It also has anti-inflammatory properties and can help to calm an upset stomach. Ginger is a great choice for adding flavor to your smoothie and helping you to lose weight.
Almond Milk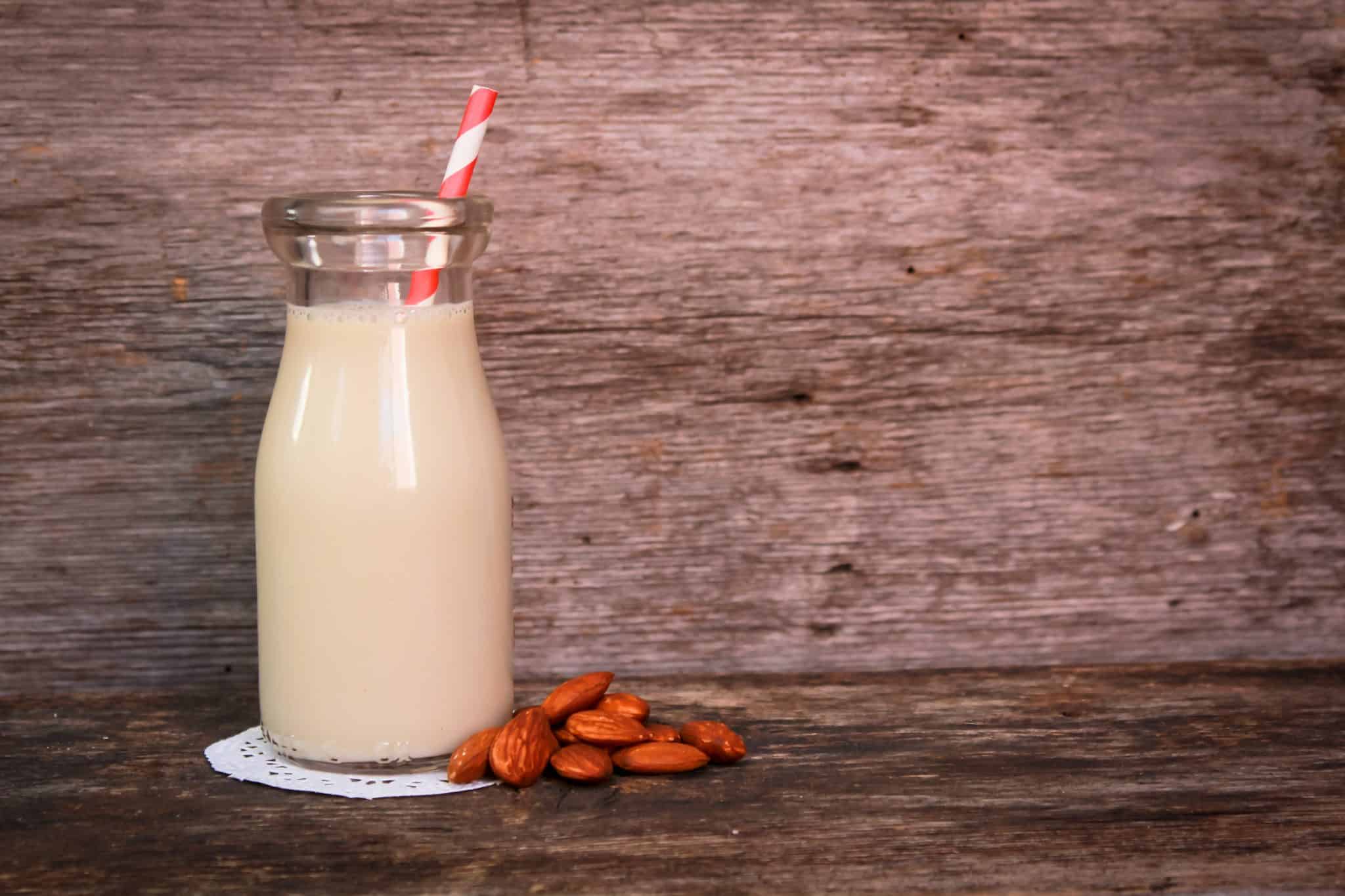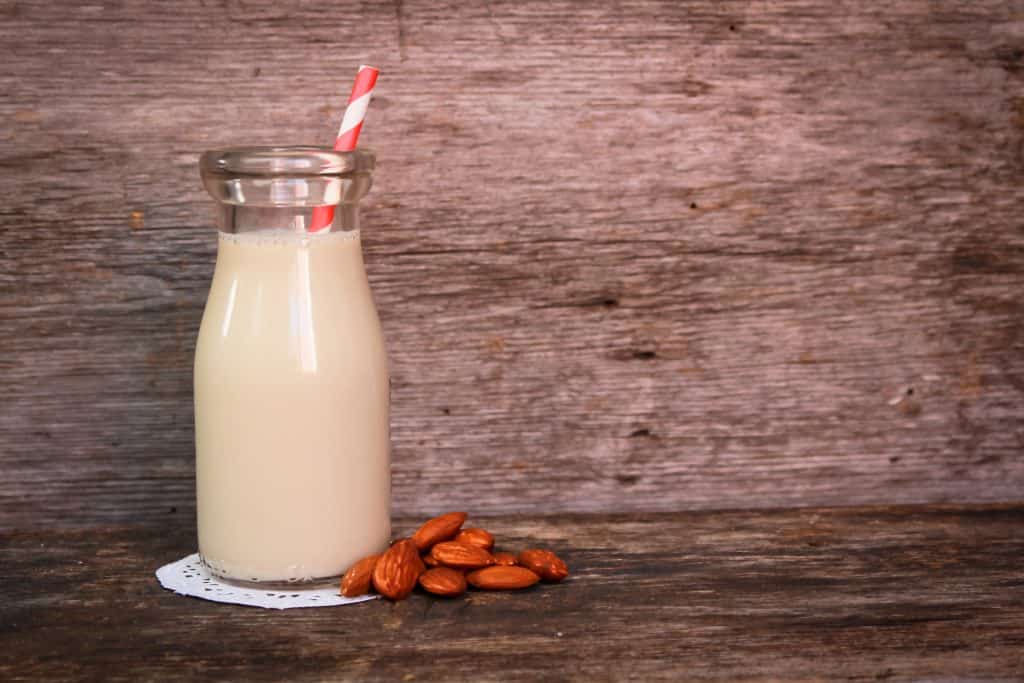 While a lot of people like coconut water for weight loss smoothies, it actually has more calories and carbohydrates, so I choose almond milk for mine. A lot of times I will go with Simply Almond – an unsweetened almond milk that has very low carbs (be careful, some brands have a lot!).
Almond milk is a great choice for green smoothies because it's low in calories and high in nutrients. It also has a light, refreshing taste that goes well with many different flavors of fruit.
In addition, almond milk is a good source of calcium, which is important for maintaining strong bones. So if you're looking for a healthy and tasty way to enjoy your peach smoothie, be sure to use almond milk as your liquid base!
---
How to Customize Your Green Smoothies
1. Add Sweetener
Is this smoothie not sweet enough for you? There's no need to worry! To make your smoothie more delicious, add in honey, stevia, maple syrup, or even a little orange juice. The addition of a frozen banana or frozen mango would also sweeten this smoothie if it is not sweet enough for you.
To sweeten, taste a bit of the smoothie while it is still in the blender. If it's not sweet enough, add a bit of sweetener or frozen fruit and blend again.
2. Change out the Liquid
Don't like almond milk? No problem! In place of almond milk, you may use green tea, coconut milk, orange juice, soy milk apple juice, coconut water, or even dairy milk. Keep in mind that your choice may change the nutrition facts depending upon how many calories and carbs it contains.
3. Add in Other Super Foods
To make a smoothie bowl, you may add hemp seeds or chia seeds to thicken the mixture. To really help blast fat, add matcha, avocado, or even a dash of cayenne pepper. Cinnamon is also an excellent choice that can aid in blood sugar reduction.
If you want to turn this into a smoothie bowl, the chia seeds will thicken and yogurt (peach yogurt or vanilla yogurt are excellent choices), especially greek yogurt, might be used as your liquid, adding water if necessary to thin out just a tiny bit.
4. Ways to Tone Down the Sweetness
If you've been eating healthy and avoiding processed sugar for a while, the fruit may be too sweet. Lime or lemon juice may be added to help relieve some of the sweetness.
5. Add some Protein or Fat
It's simple to add in protein powder (any kind you like, plant based, whey protein, etc) or some nut butter such as almond butter or peanut butter for additional fat and longer satiety. Again, this will change the nutrient profile (possibly by a lot) so check your ingredients carefully.
---
How to Blend a Perfect Peach Smoothie for Weight Loss
This is how we make smoothies at home. If your blender struggles to combine ingredients, try adding greens and liquid first, then finishing with the rest of the components.
Step One: Add greens to blender.
I like to add my greens to the blender first. (See how to measure leafy greens here)
Step Two: Add frozen peach, berries,
Add in all the other solid ingredients. It doesn't matter what order you put them in.
Step Three: Add liquid.
The liquid will seep in all the areas around the fruit and greens, so it will get to the blades.
Step Four: Blend!
Turn on that blender and let it do its thing! Make sure it's nice and smooth.
Other Weight Loss Smoothies You'll Love
Nutrition in Peach Green Smoothies
Vitamin C
Peach smoothies are a great source of vitamin C. This is because they contain peach, which is a good source of vitamin C. In addition, peach smoothies also contain other nutritious ingredients like spinach, berries, and almond milk. These ingredients work together to create a high-vitamin C smoothie that is delicious and filling.
Vitamin C plays an important role in maintaining our immune system. It also helps us to maintain healthy skin, bones, and teeth.
Read more about Vitamin C here.
Fiber
Green smoothies made with spinach, peach, berries, vanilla and almond milk are a good way to increase your fiber intake. Fiber is important in the diet because it can help digestion. This is why this peach smoothie for weight loss is perfect if you don't want to feel bloated after drinking it.
Fiber is important in the diet because it can help digestion. Fiber is able to bind water to the fiber, which makes it easier for people to digest.
Potassium
A peach smoothie made with spinach, peaches, berries, vanilla and almond milk can be a good source of potassium. This nutrient is important for nerve and muscle function. It also helps regulate blood pressure and fluid balance.
Including this smoothie as part of your breakfast can help you meet your daily potassium needs.
Read more about Potassium here.
Common Questions about Peach Smoothies
Is a peach shake good for weight loss?

A peach shake may be a great choice for those who want to lose weight. If you're trying to shed off some pounds, know that peaches typically contain about 60 calories per peach. Keep in mind with peach shakes as it's important not to go overboard on calories from sugar or syrup.

A peach shake is also considered good for the stomach as digestion begins in the mouth so by eating raw fruit rather than drinking fruit juice, your body can properly digest food without any feeling of bloating or digestive discomfort. (Which is why experts suggest chewing some of your shake to get the digestive juices flowing).
Are peaches good for belly fat?

Peaches are a terrific food for people who want to lose weight because they have plenty of fiber, natural sugar and water to fill you up, peaches contain nutrients that help your body fight fat cells from forming.

Peaches help to boost the metabolism: Peaches include flavonoids like catechins, which aid in increasing metabolism. Increased metabolism aids weight reduction by enabling the body to burn calories more quickly.
Are smoothies a good way to lose weight?

Smoothies can absolutely be part of a weight loss plan. The best thing to do is to swap out a high calorie or high fat meal with a smoothie that is lower in calories and full of healthy fiber and other nutrients.

The important thing to remember is not to add so much to your smoothie that it becomes as calorie-laden as your regular meal choice. Choose your smoothies carefully if you want to lose weight.
The Best Peach Smoothie for Weight Loss
Slim down with the help of this easy peach smoothie – just blend and replace your calorie laden breakfast treat.
Ingredients
1

cup

spinach

1

cup

peaches

frozen (or 2 ripe peaches)

1/2

cup

berries

fresh or frozen

1

vanilla bean

scraped (or 1/2 tsp alcohol-free extract)

1

small piece fresh ginger

(or 1/8 tsp powdered)

8

oz

almond milk

plain or vanilla
Instructions
1. Place spinach into blender.

2. Add all other ingredients except liquid.
Notes
If your blender is having a hard time blending, try adding greens and liquid first, blend, then add the rest of the ingredients and blend again.
Nutrition
Calories:
200
kcal
Carbohydrates:
39.6
g
Protein:
5
g
Fat:
3.9
g
Sodium:
204
mg
Potassium:
1013
mg
Fiber:
8.8
g
Sugar:
34.2
g
Calcium:
490
mg
Iron:
3
mg
More Weight Loss Peach Smoothie Recipes:
We hope you enjoyed this recipe for our peach smoothie for weight loss!