Frozen Mango Fat Burning Smoothie (Easy Recipe)
Disclosure: This post may contain affiliate links, meaning I get a commission if you decide to make a purchase through my links, at no cost to you.
Looking for a green smoothie recipe that will help shed those unwanted pounds? Try this easy Frozen Mango Fat Burning Smoothie.
Why We Love this Mango Smoothie Recipe
This smoothie is amazing for helping you get your greens in and stay full until your next meal. Around here we have it for breakfast and easily make it to lunch without feeling hungry.
It's low calorie so if you swap out your usual breakfast for this filling smoothie you'll find that it really can help you lose weight.
---
Ingredients in Our Favorite Mango Smoothies
Frozen Mango Chunks
Mango is exceptionally sweet on its own, so the combination of sweet fruits in this recipe will keep you from needing any other sweetener (although you can always add some if you like!).
Mango also adds a delicious tropical flavor to our smoothie recipe. If you're not a fan of mango, you can easily swap this out with frozen pineapple instead. Feeling crazy? Make it a mango pineapple smoothie by going half and half on the frozen fruit.
Note that if you use fresh mango you should use a frozen banana. (Yes, I know these are fresh mangoes in the picture but frozen ones just don't look as pretty 🙂
Spinach or Kale
Choose your green in this recipe! I used spinach a lot of times, but we also grow kale all through the colder months in small hoop houses, so we have plenty of fresh greens all year.
It's a good idea to swap out your greens after a few weeks, so you can easily keep making this smoothie by just changing the greens.
Banana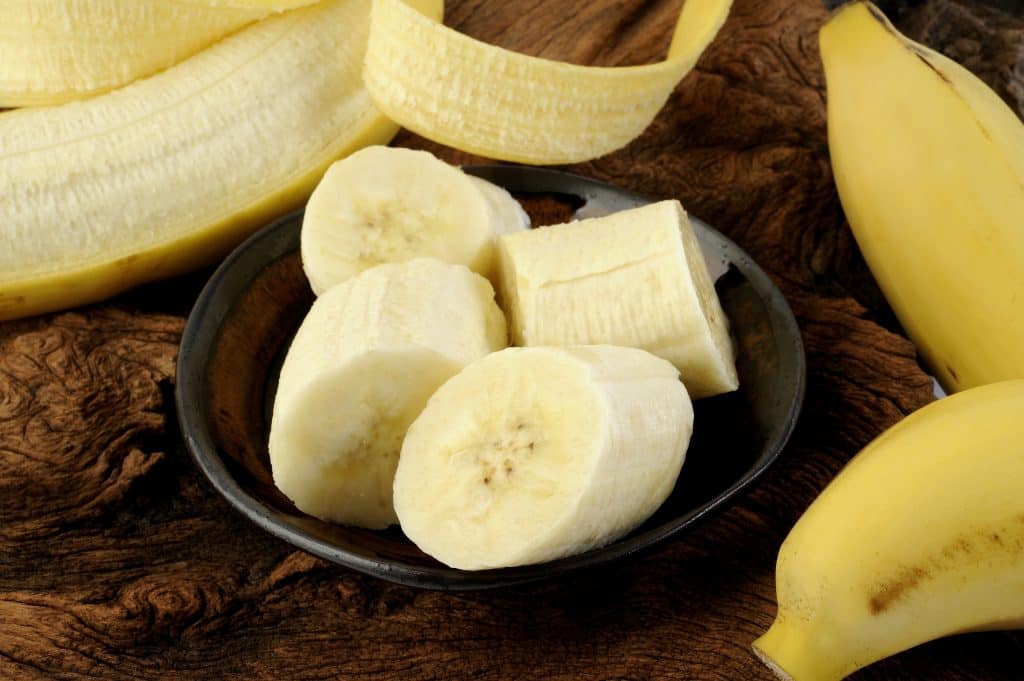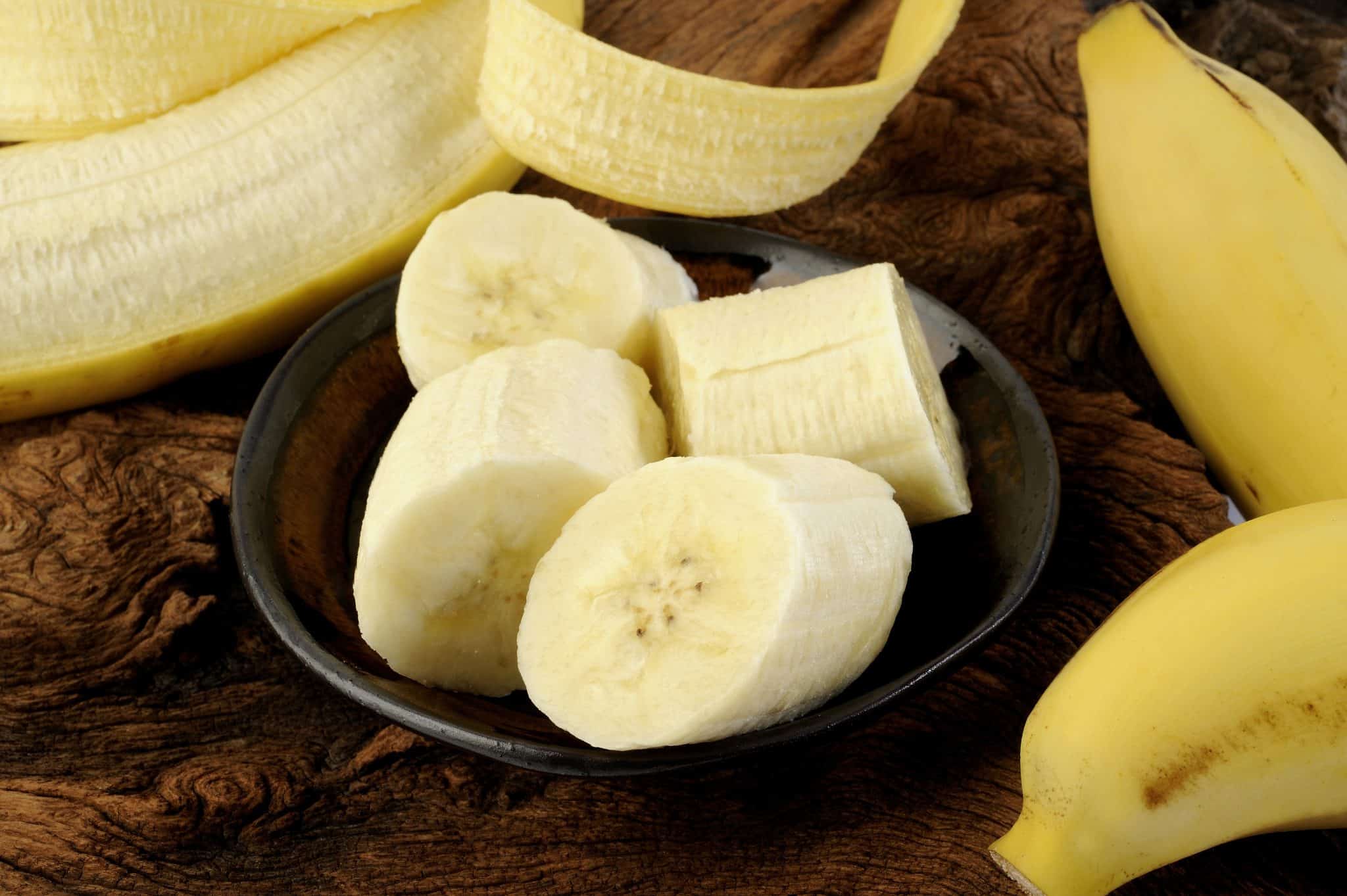 Add in some fresh fruit with a simple banana. It's a great way to use up bananas that are past their prime.
If you find you can't use bananas fast enough, it's okay to freeze them and substitute a frozen banana in any smoothie recipe.
Cucumber
Cucumber adds a light, refreshing note to this smoothie. It's super low in calories and full of water.
If you don't like the flavor of cukes it's okay to leave this out.
Celery
Another great, super low calorie addition is celery. You will want to blend well to make sure there are no celery chunks left.
If you really don't like the taste of celery it's okay to leave it out of this smoothie, too.
Filtered Water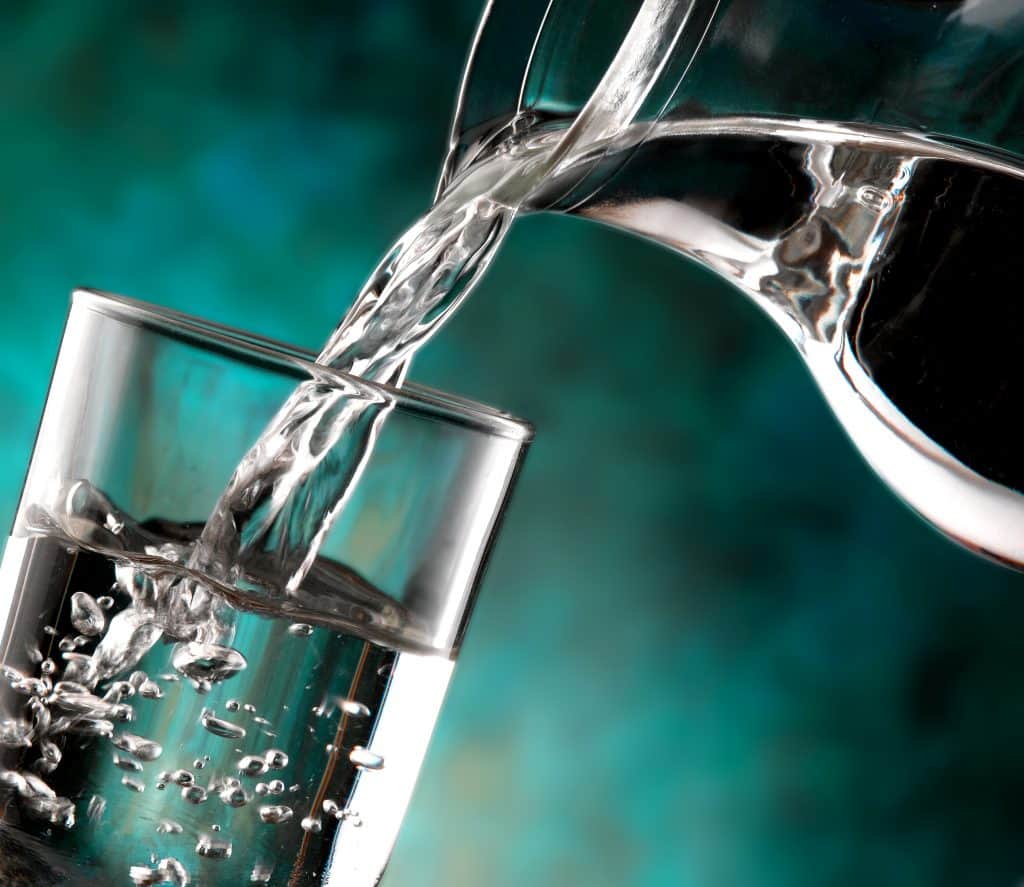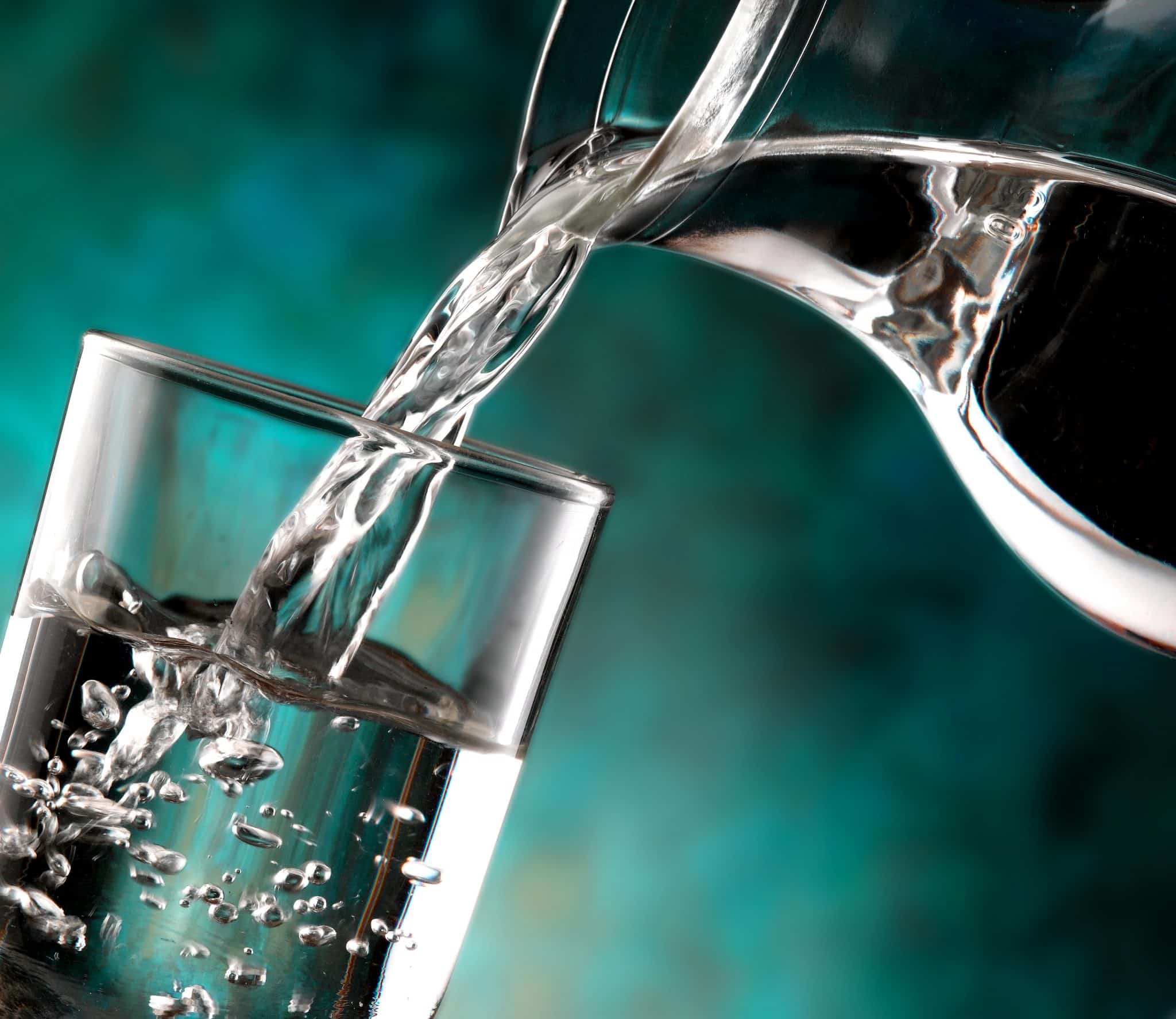 Since we are trying to burn fat, water will be the best choice for this smoothie as it doesn't add any calories or carbs to our smoothie.
Hemp Seeds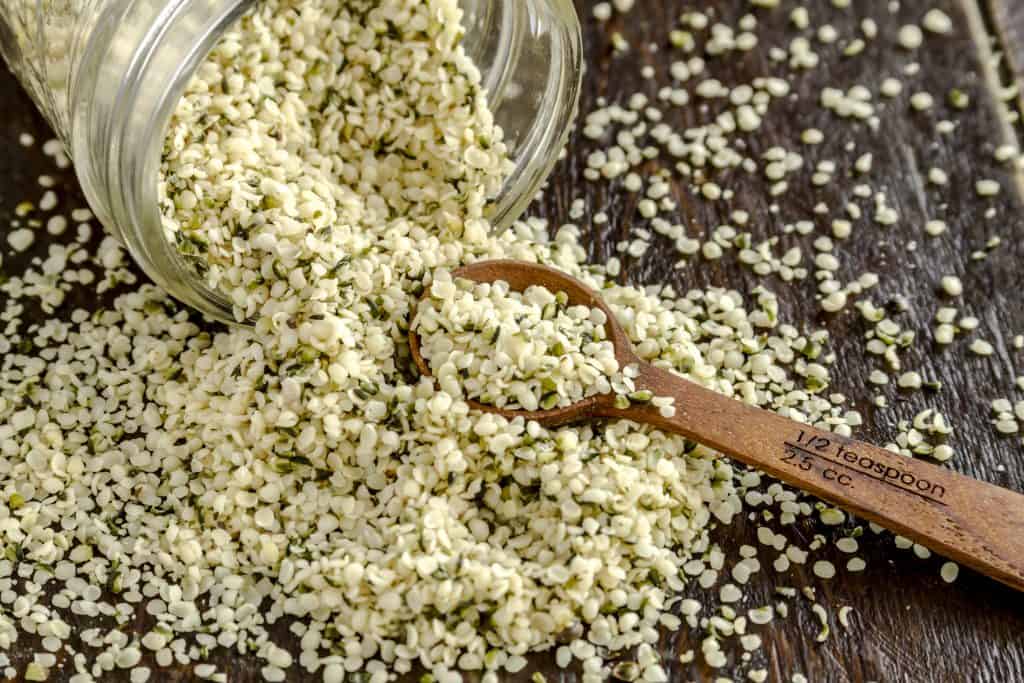 Hemp seeds are wonderful sources of both healthy fats and protein, two things our smoothie was lacking.
The addition of seeds helps give the smoothie staying power so you don't feel hungry as fast.
---
How to Customize Your Green Smoothies
1. Add Sweetener
Not sweet enough for you? No problem! Add in honey, stevia, maple syrup or even a little mango juice to your smoothie. You can buy mango nectar at the store in the juice section.
2. Change out the Liquid
Don't want to use water? No problem! You can use almond milk (unsweetened almond milk would be best), green tea, coconut milk, orange juice, apple juice, coconut water, or even dairy milk instead.
3. Add in Other Super Foods
We already have hemp seeds, but you can also use chia seeds to thicken this recipe into a smoothie bowl. You can add matcha, avocado or even a hint of cayenne pepper to really help blast fat.
If you'd like to turn this into a smoothie bowl, the chia seeds will thicken and you might also want to use yogurt, especially greek yogurt as your liquid with a splash of water if it needs help blending your fruit smoothies.
4. Ways to Tone Down the Sweetness
If you've been into healthy eating and have avoided processed sugar for a while, you may find the fruit too sweet. You can easily add lime juice or lemon juice to help take away some of the sweetness.
5. Add some Protein or Fat
It's easy to add in some protein powder (any kind you like, plant based, whey protein etc) or you can add in some nut butter like almond butter or peanut butter to give some extra fat and stay full longer.
---
How to Blend a Perfect Mango Fat Burning Smoothie
This is how we blend smoothies at our house. If you find that your blender is having trouble blending, try adding greens and liquid first and blending, then adding the rest of the ingredients.
Step One: Add greens to blender.
I like to add my greens to the blender first. (See how to measure leafy greens here)
Step Two: Add frozen mango chunks, banana, cucumber, celery and hemp seeds.
Add in all the other solid ingredients. It doesn't matter what order you put them in.
Step Three: Add liquid.
The liquid will seep in all the areas around the fruit and greens, so it will get to the blades.
Step Four: Blend!
Turn on that blender and let it do its thing! Make sure it's blended well for no surprise celery pieces.
---
Nutrition in Mango Green Smoothies
Vitamin C
This smoothie contains a good amount of vitamin C thanks to the mango. Vitamin C is an antioxidant and can help protect the body against free radicals.
Vitamin C also helps us to fight off infections and heal wounds. It also helps us absorb iron and helps to make collagen.
Read more about Vitamin C here.
Fiber
Fiber is very important for regular digestion. It's a type of carbohydrate that humans can't break down in our bodies, so it passes through the digestive system and helps "scrub" out waste.
Most adults in America do not get enough fiber, so it's important to consume more in our diets and green smoothies can help!
Potassium
Eating a banana a day will help with your potassium balance. We need a delicate balance of potassium and sodium to help stave off high blood pressure and headaches.
Potassium is also important for muscle contraction and helping the heartbeat to stay regular. It also has the job of helping nutrients get into cells and helping remove waste from cells.
The hemp seeds in this recipe also add a potassium punch!
Read more about Potassium here.
---
Common Questions about Mango Smoothies
Is a mango shake good for weight loss?
If you are swapping out high calorie foods for a fiber-rich green smoothie, then yes, mango shakes can be great for weight loss. Some people worry that the fruit will spike their blood sugar too much, but the fiber content in a smoothie helps to slow that down.
How much fat is in a mango smoothie?
This depends upon the ingredients in your smoothie, but a typical mango smoothie made with greens and no nut butters contains around 1.5g of fat. Adding in hemp seeds provides a bit more but they are healthy fats. This recipe provides 8g of fat to help keep you full. Only 0.7g are saturated.
How many calories are in a mango smoothie?
Again, this can vary based upon what ingredients you choose to put into your smoothie, but a shake with fruit and vegetables will not have a lot of calories. Most mango smoothies have around 300 calories.
Frozen Mango Fat Burning Smoothie
Learn how to blast fat with this low calorie smoothie.
Ingredients
1/2

cup

spinach

15g

1

cup

frozen mango

1

medium banana

peeled

1/2

cup

cucumber

1/2

cup

celery

1

Tbsp

hemp seeds

1

cup

filtered water
Instructions
Add spinach to blender.

Add mango, banana, cucumber, celery and hemp seeds to blender.

Add water.

Blend!
Notes
If you find you are having trouble blending, try adding greens and liquid first, then the rest of the ingredients.
Nutrition
Serving:
1
smoothie
Calories:
307
kcal
Carbohydrates:
56.6
g
Protein:
8.8
g
Fat:
8
g
Saturated Fat:
0.7
g
Polyunsaturated Fat:
7.3
g
Sodium:
63
mg
Fiber:
7.6
g
Sugar:
38.6
g