Disclosure: This post may contain affiliate links, meaning I get a commission if you decide to make a purchase through my links, at no cost to you.
Fall is in the air and that means one thing – pumpkin season is officially here! This easy pumpkin oatmeal smoothie recipe is the perfect way to start your day. It's healthy, filling, and delicious. Best of all, it's super easy to make.
Why We Love This Healthy Pumpkin Smoothie
This pumpkin smoothie is a family favorite because it's healthy, easy to make, and delicious. The pumpkin is packed with vitamins and antioxidants, and the yogurt provides protein and calcium.
The smoothie is also easy to customize based on your preferences; you can add honey, cinnamon, or other spices to make it sweet or spicy.
Our family really enjoys adding pumpkin pie spice to our smoothie instead of just cinnamon because it adds a depth of flavor with the cloves and other spices. Yum!
This pumpkin pie smoothie feels like a decadent treat but it's really a healthy way to start your day!
Ingredients in Our Pumpkin Spice Smoothie
Pumpkin
Pumpkins are a great source of fiber, which can help to regulate digestion. Additionally, pumpkin is high in vitamin A, providing important antioxidants that can improve skin health. Pure pumpkin is also a good source of potassium, which can help to lower blood pressure and reduce the risk of heart disease. Adding pumpkin to smoothies is a great way to enjoy the health benefits of this nutrient-rich fruit.
I'm lazy here and just use canned pumpkin because cooking and scooping fresh pumpkin is a lot of work (we've done it before). You can use frozen pumpkin, pumpking pie filling or pumpkin butter in place of the canned pumpkin puree, but watch out for aded sugar. (If you use filling and it has spices already added, omit the pumpkin pie spice).
Oats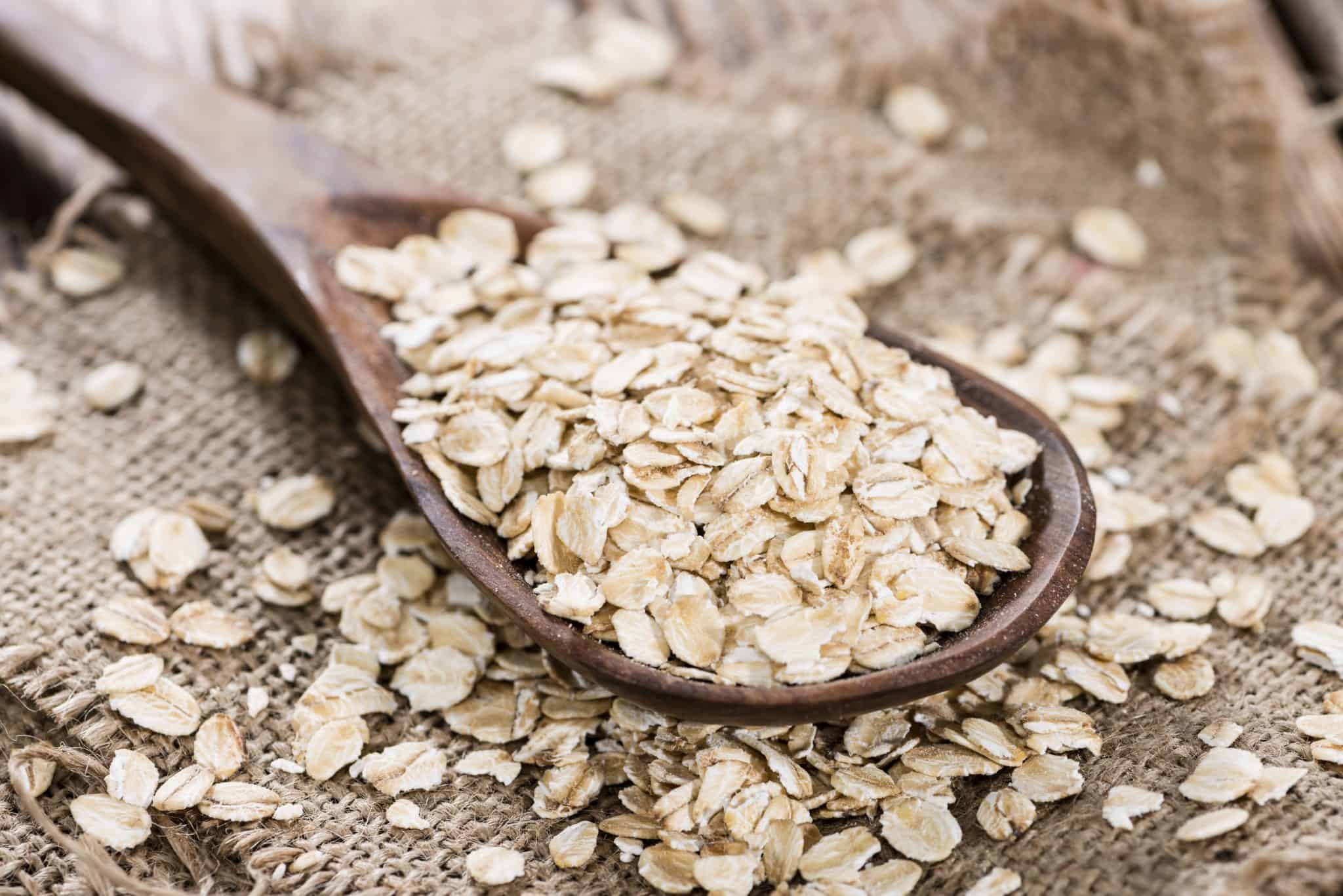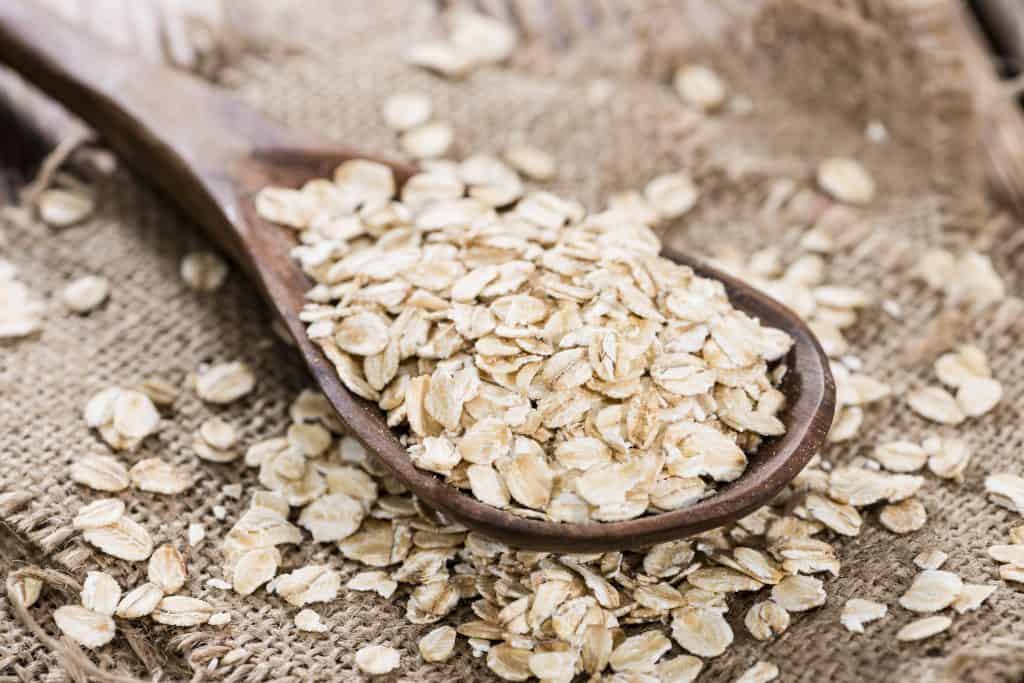 The reason we call this a Pumpkin Oatmeal Smoothie is the addition of oats! Oats are a great source of fiber, protein, and antioxidants. They have been shown to lower cholesterol and blood pressure, and may also help to protect against heart disease and cancer.
Oats are a great addition to smoothies because they add fiber and protein, which help to keep you feeling full longer. In this recipe we are using leftover cooked oatmeal, but feel free to use quick oats, old fashioned rolled oats or even steel cut oats in place of the oatmeal.
Banana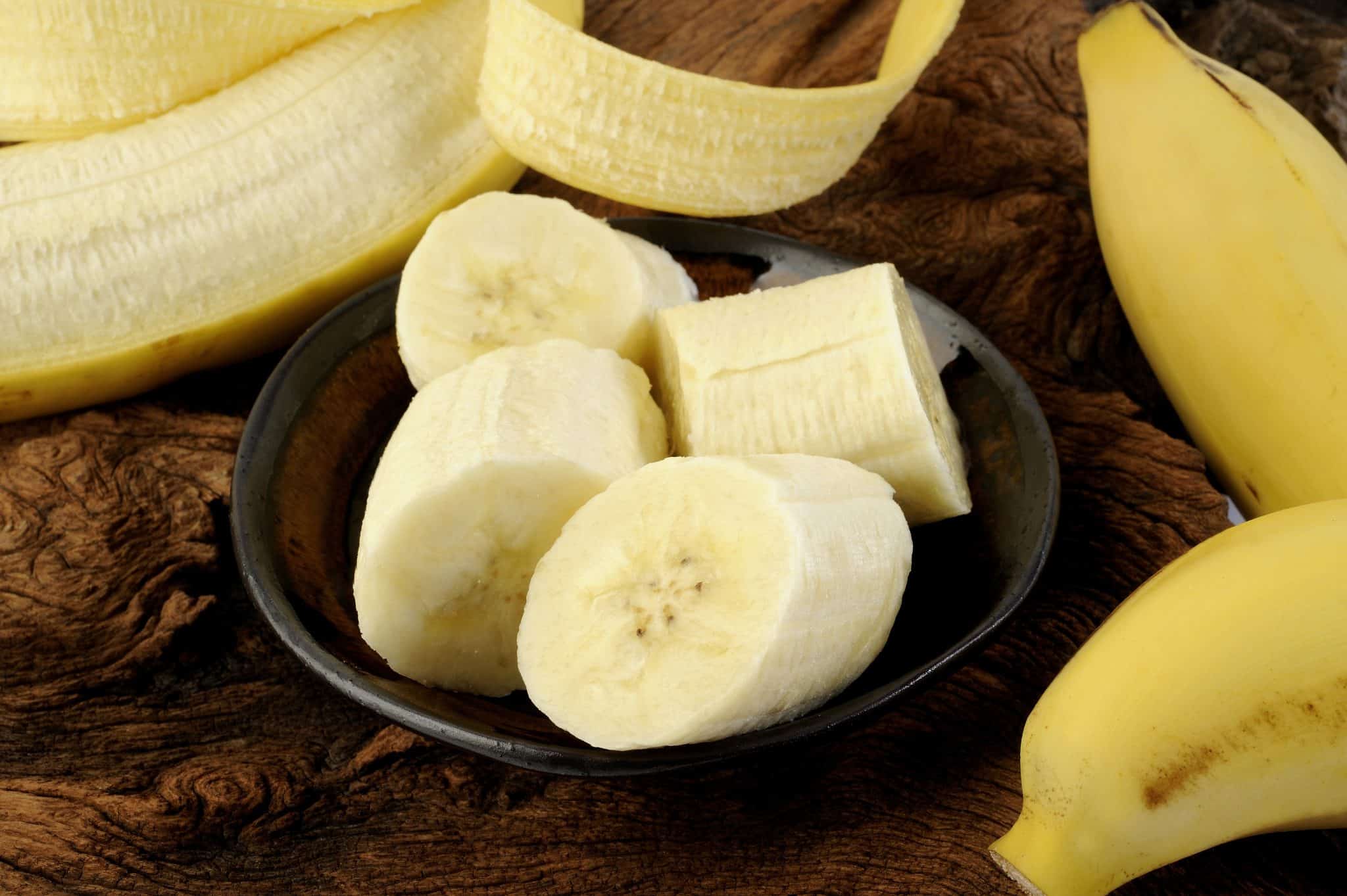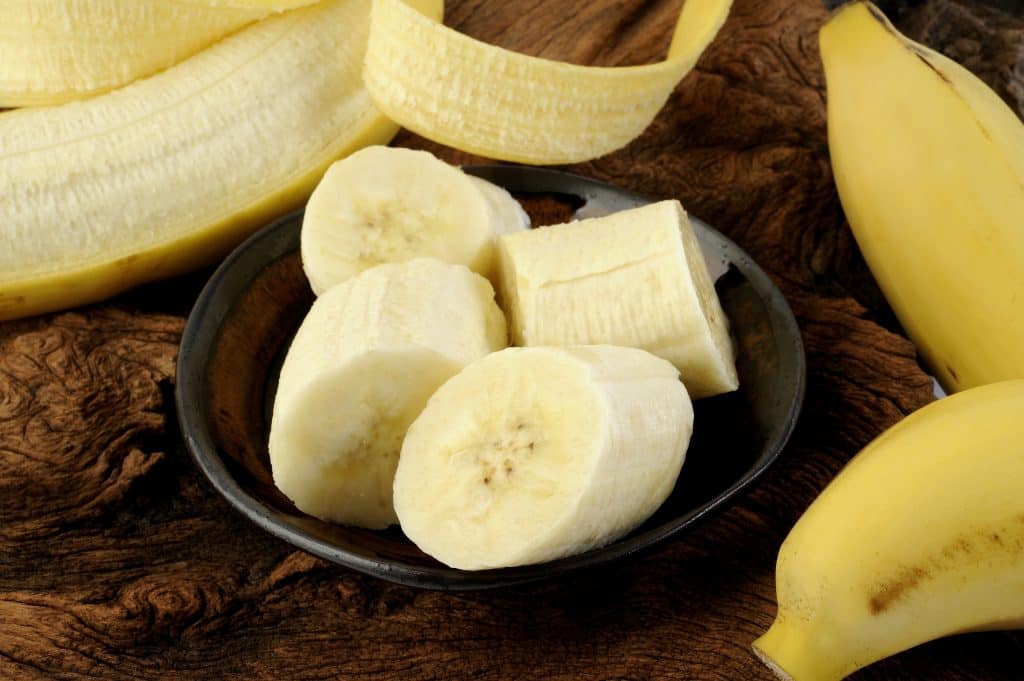 Bananas are a great addition to smoothies because they are packed with health benefits. Bananas are a good source of dietary fiber, vitamin B6, and potassium. They also contain antioxidants that can help protect against disease.
Bananas are a great addition to smoothies because they add sweetness and thickness, and they help to keep you feeling full longer. I like to use a frozen banana for a thicker, creamier smoothie.
Almond Milk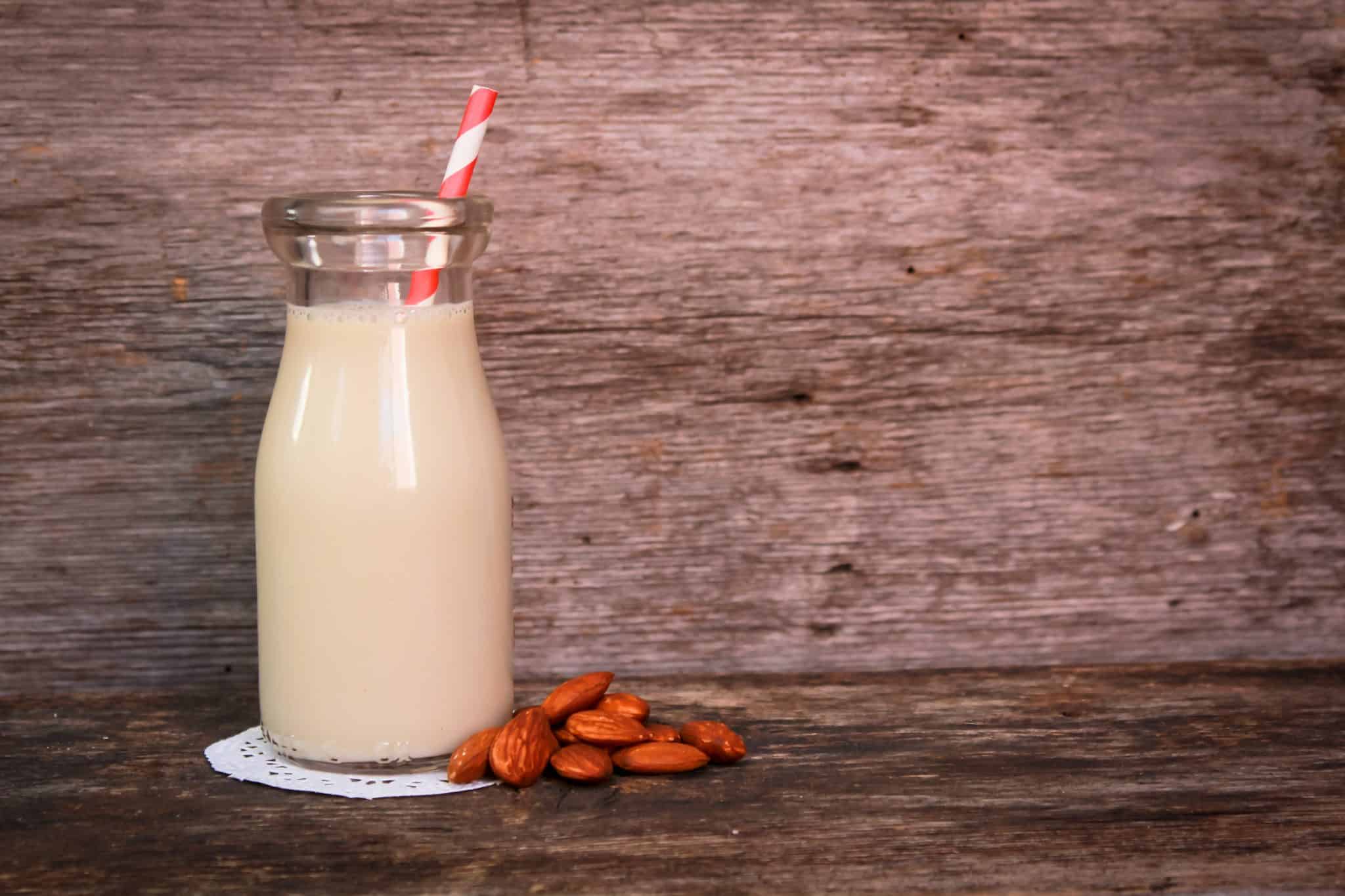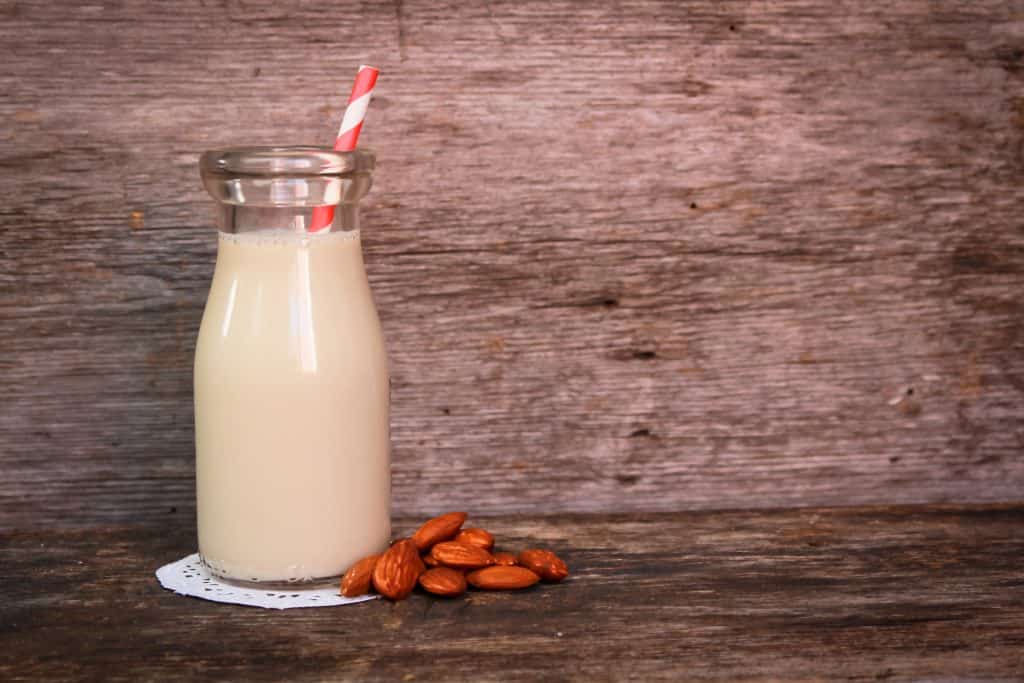 Almond milk is packed with nutrients that make it a great liquid base for smoothies. It is high in protein and vitamins, and low in calories and fat. This makes it a healthy choice for people looking to get the most out of their smoothies.
Fortified almond milk is also a great source of calcium, which is important for bone health.
I like to use vanilla almond milk in this smoothie but you can use any variety of milk you like (coconut milk, oat milk, etc).
Pumpkin Pie Spice
Pumpkin pie spice is an amazing spice blend to use in smoothies because it's a great way to add flavor and sweetness. The spices in pumpkin pie spice are all great for promoting health and well-being, so using it in your smoothie is a great way to get all of those benefits in one drink!
Plus, this spice blend goes really well with most other fruit flavors, so it's a great way to add some variety to your smoothie routine.
Maple Syrup
A small bit of maple syrup goes a long way in sweetening this smoothie and giving it a depth of flavor.
Use 100% pure maple syrup for delicious flavor and avoid corn syrup and other additives.
How to Customize This Pumpkin Pie Oatmeal Smoothie
Make it green: Add a handful of kale, swiss chard or spinach for a nutrient boost that adds little calories and no fat. Plus, with all of the other great flavors in this smoothie, you won't even taste it (especially spinach). It will turn your smoothie a different color, though!
Add protein: Add a scoop of protein powder (vanilla works well), nut butter such as almond butter or peanut butter, or even Greek yogurt. Protein and healthy fat, combined with the fiber from the fruit and oats, will really help keep you feeling full until your next meal.
Make it chocolate: Enjoy chocolate with your healthy pumpkin pie smoothie? (I know my kids like chocolate chips in their pumpkin muffins and pumpkin overnight oats) Add a scoop of chocolate protein powder, or even add in chocolate chips or cocoa powder.
Turn it into a smoothie bowl: Simply reduce the amount of liquid called for in the recipe, pour it into a bowl and top with your favorite toppings. We like hemp seeds, chia seeds, sliced banana, pumpkin seeds and mini chocolate chips.
You'll Also Love These Other Healthy Pumpkin Smoothies
Pumpkin Oatmeal Smoothie
Enjoy the taste of pumpkin pie as a healthy treat with this pumpkin oatmeal smoothie recipe.
Ingredients
1/2

cup

canned pumpkin puree

1/2

cup

cooked oatmeal

(can sub raw oats if desired)

1

medium

frozen banana

1

cup

vanilla almond milk

(or other milk of choice)

1/2

tsp

pumpkin pie spice

(or to taste)
Instructions
Add all ingredients to blender.

Blend on high speed until smooth.

Top with whipped cream or oat flakes and cinnamon and enjoy!
Final Thoughts on Our Pumpkin Oatmeal Smoothie
Want a delicious smoothie that tastes like pumpkin pie filling but is a healthy treat or breakfast? This smoothie is also gluten free, dairy free and contains no added sugar, just natural sugars from fruit and maple syrup.
For a dessert smoothie, try a dollop of homemade whipped cream (we make our own with monk fruit sweetener and it is amazing!).
I hope you enjoy this healthy smoothie recipe!
Amanda