Healthy Blue Smoothie Bowl (Easy and Delicious)
Disclosure: This post may contain affiliate links, meaning I get a commission if you decide to make a purchase through my links, at no cost to you.
A blue smoothie bowl is a healthy and delicious breakfast idea that can help you stay full until your next meal.
This recipe includes simple, healthy ingredients such as banana, vanilla yogurt (dairy or nondairy), blue spirulina, almond milk and protein powder. It can also be called a mermaid or ocean smoothie bowl, which is super fun for the kids!
Why We Love This Healthy Blue Smoothie Bowl Recipe
It's no secret that we love smoothies and smoothie bowls in our house! Our family of six (mom, dad and four boys) loves easy, healthy recipes that don't take long to blend up, especially in the summer.
That's when this smooth, creamy smoothie bowl comes into play! We don't always have fresh dragonfruit on hand for a topping, but even without it the frozen berries and some granola and chia or hemp seeds are perfect!
Ingredients in Our Easy Blue Smoothie Bowl
Banana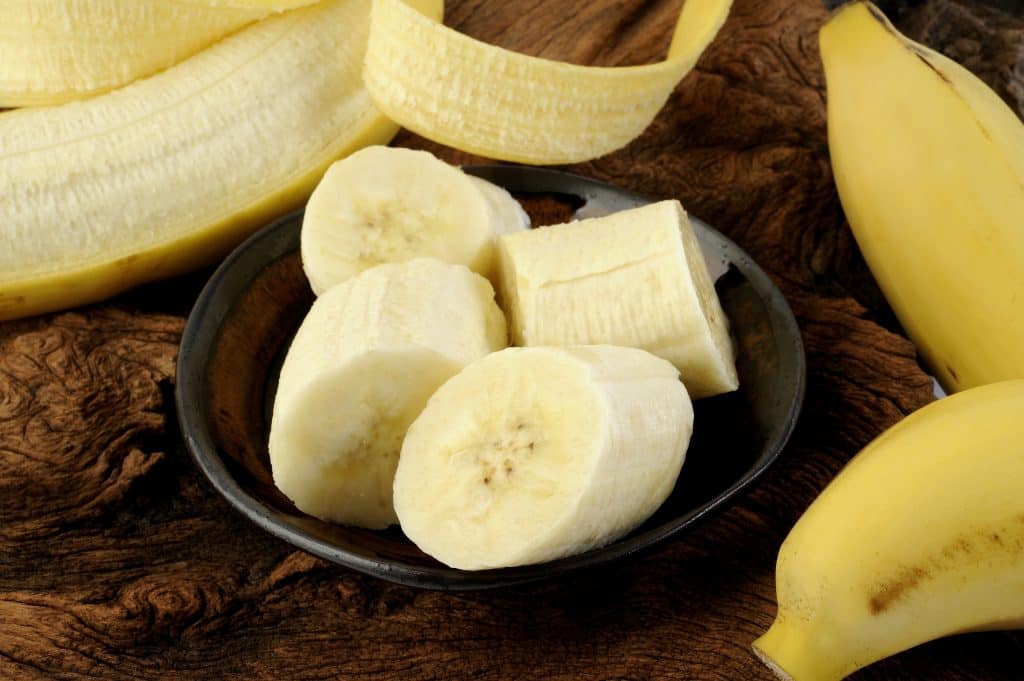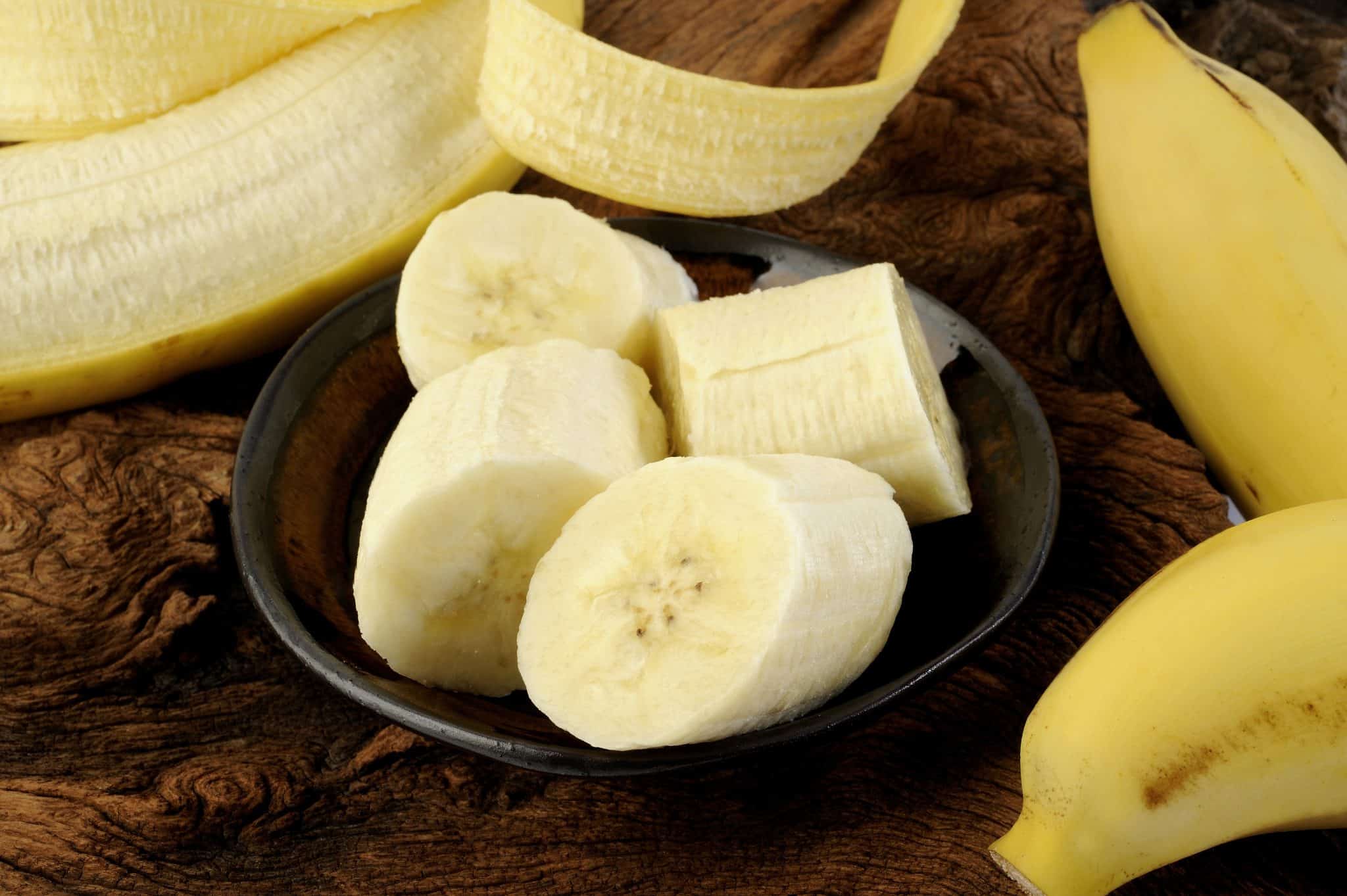 You'll find banana in a lot of our recipes because it's high in fiber and potassium, low in calories, and adds a natural sweetness to any smoothie recipe that we love.
We like to use frozen banana, especially for smoothie bowls, because they help make them thick and creamy.
_________________
Vanilla Yogurt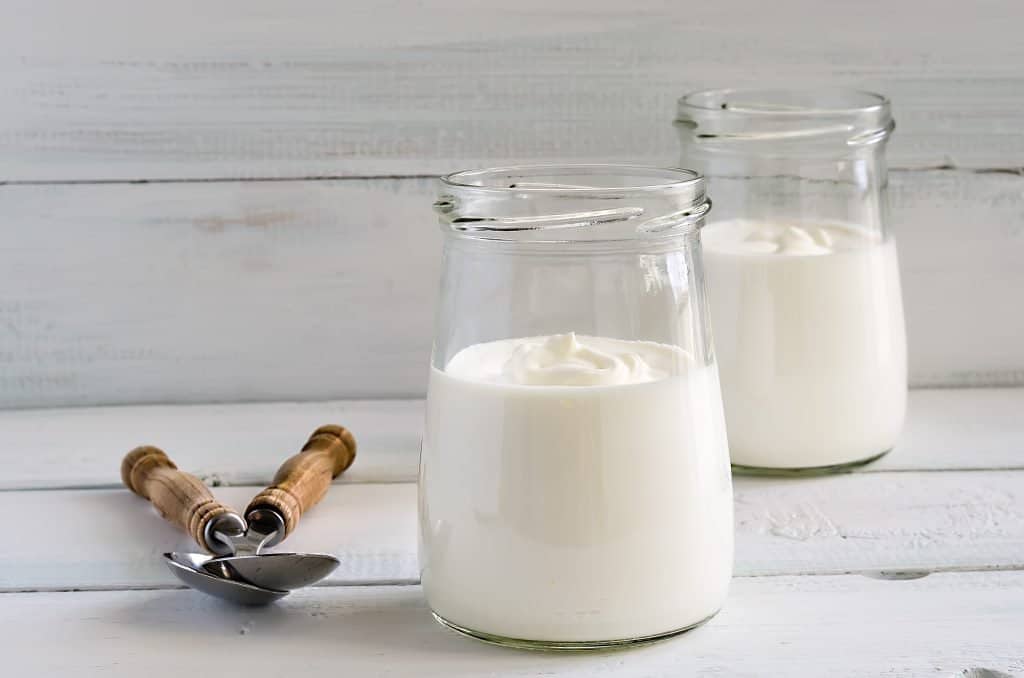 Yogurt also adds a thickness and creaminess to smoothie bowls, especially if you use Greek yogurt. We have one kid who is dairy free, so we often use a vegan vanilla yogurt and wait to see if we need any additional liquid.
Yogurt is also great for you with its calcium and protein, and is another ingredient that can help tide you over until your next meal.
_________________
Blue Spirulina Powder
Have you ever tried spirulina powder? It's a blue-green algae that is often used as a dietary supplement for its high nutrient content. It's also what gives this smoothie bowl its fun color that we love!
Spirulina powder is rich in vitamins and minerals, including iron, calcium, magnesium, phosphorus, and potassium. It's also a good source of protein and antioxidants. You can read more about the health benefits of blue spirulina here.
It can have a strong taste, so start small and work your way up to using more.
_________________
Almond Milk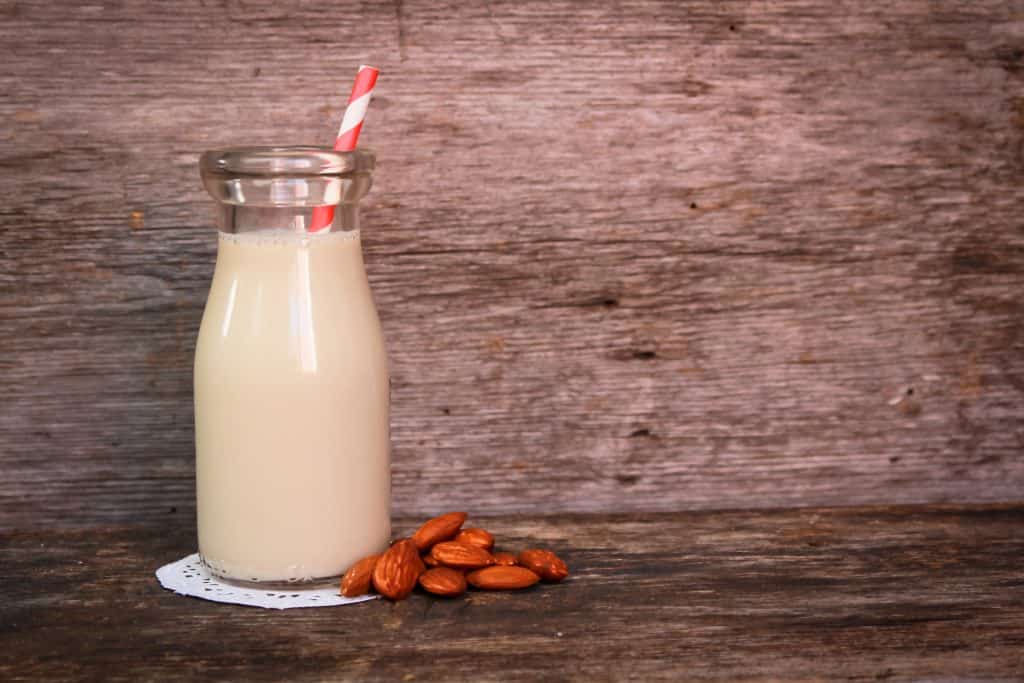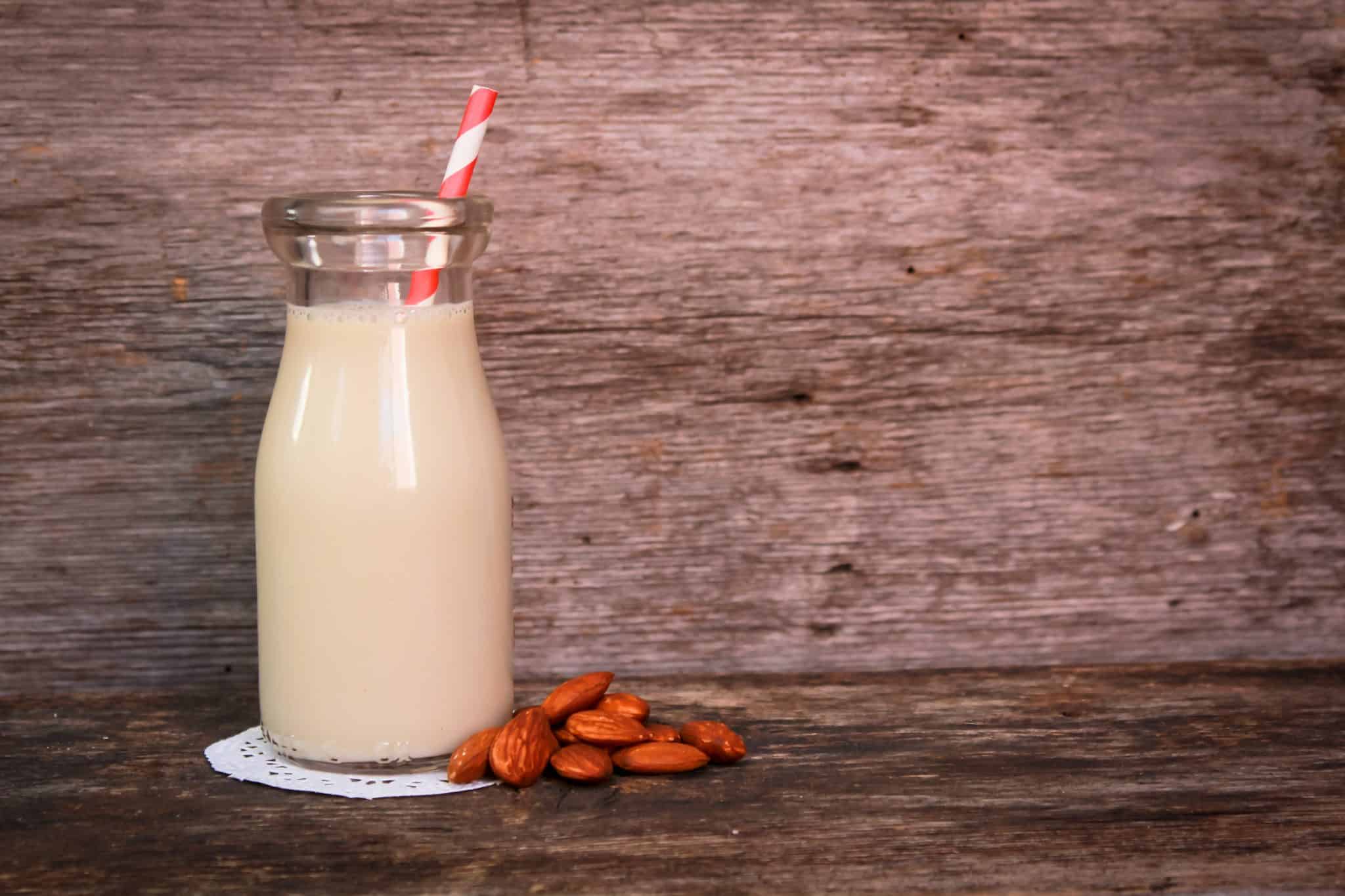 We use unsweetened almond milk in a lot of our smoothie recipes because it's a dairy-free option that is low in calories and high in calcium. You could also use any other type of milk, such as coconut milk, or even water, if you prefer.
We keep a carton of Chobani Extra Creamy Plain Oat Milk in our fridge at all times for our dairy free son, and it makes it into smoothies a lot, too. If you use regular yogurt that's thin, you might not need this at all.
_________________
Protein Powder
Adding protein powder to a smoothie is a great way to get an extra boost of energy, especially if you're working out or need something to tide you over until your next meal. We like using a plant-based protein powder, but any type will work.
This is totally optional, though, so feel free to leave it out. If you are using it, I'd recommend a vanilla or berry flavor, or even plain.
How to Blend a Blue Smoothie Bowl
Now that we've gone over the ingredients, let's talk about how to blend this baby up!
You'll need a high-powered blender for this recipe. We use a Vitamix when mixing up a bunch for the family and a Nutribullet for just a couple of servings, but any type of blender will work.
Start by adding the banana, yogurt, blue spirulina powder and almond milk to the blender. If you're using protein powder, add that in now, too. (If you are using thin yogurt, try blending without the almond milk and only add some in if needed to blend)
Blend on high until smooth and creamy, adding more liquid if needed.
Pour into bowls and top with your favorite toppings. We love fresh berries, granola and chia seeds. The inside of dragon fruit and some frozen berries makes it pretty, too, like the pics!
This recipe makes two small servings or one large serving.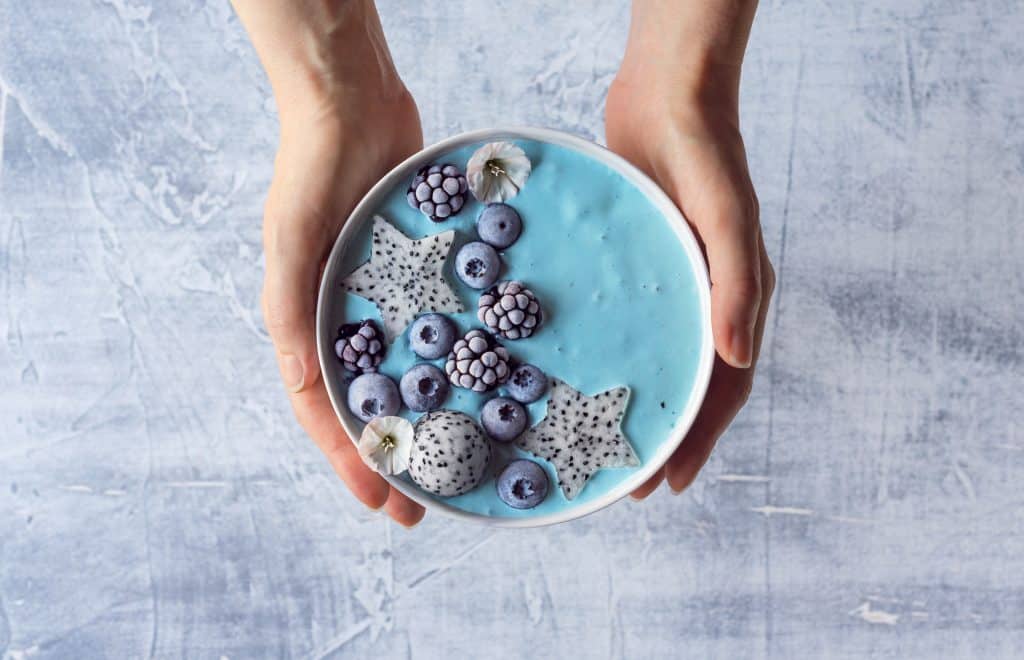 How to Customize This Fun Mermaid Smoothie Bowl
The great thing about smoothie bowls is that they are totally customizable! Here are a few ideas to get you started:
Use any type of milk you like, or even water, to thin it out if needed.
If you don't have blue spirulina powder, you could use another type of spirulina powder, or even food coloring.
Drizzle on some nut butter such as almond butter or peanut butter for healthy fats and another ingredient that will help keep you feeling full.
Top with desired toppings like your favorite fruits and/or nuts. We love fresh berries, coconut flakes, granola and chia seeds. Frozen mango is always a hit at our house, too.
If you want a little sweetness, add a drizzle of honey or maple syrup.
You could even add some greens to this smoothie bowl if you want an extra nutritional boost. Just add them in with the other ingredients and blend away!
Tips and Tricks to Blend a Perfect Smoothie Bowl
If you don't have a high powered blender (that used to be me!), you will probably have to stop and push down your ingredients a couple of times.
This ensures that the mixture will be super thick, whereas adding more liquid to the mixture to blend will just result in a thinner mixture.
So once it quits blending, stop the blender, use a rubber scraper to push it down and move it around, and blend again, repeating as many times as you need. (Just don't do this while the blender is going… you end up with rubber scraper blended in the smoothie and have to throw it out… just saying.)
If you want a really thick mixture, you can even add some ice cubes to the blender and blend until smooth.
The consistency should be like very thick soft serve ice cream. If it's too thick (not very common), add more liquid until it reaches the desired consistency.
Healthy Blue Smoothie Bowl
Whip up a fun "mermaid" smoothie bowl with our healthy blue smoothie bowl recipe. It's super easy and delicious.
Equipment
Measuring Equipment
Ingredients
1

banana

frozen

1/2

cup

vanilla yogurt

1/2

tsp

blue spirulina powder

1/4

cup

unsweetened almond milk

adjust as necessary

1

scoop

protein powder
Instructions
Add all ingredients to blender and blend until thick and creamy.

Pour into bowls and top with desired toppings.
Common Questions about Blue Smoothie Bowls
What is the blue stuff in smoothies?
The blue stuff in smoothies is usually blue spirulina powder. Spirulina is a type of algae that is very high in nutrients, including protein, vitamins and minerals. It has a very strong flavor, so it's often used in small amounts to add color and nutrition to smoothies and other recipes.
What does a spirulina bowl taste like?
Spirulina has a unique taste that can be kind of fishy if you buy a cheap powder, so it's best to use it in smoothies that can help mask the flavor.
Final Thoughts
We hope you enjoy this healthy blue smoothie bowl recipe as much as we do! It's perfect for a quick and easy breakfast or snack. And it's so pretty, too!
If you try it, be sure to let us know how you liked it by tagging us on Instagram. Happy blending!