Angel Food Smoothie Recipe (Smoothie King Copycat)
Disclosure: This post may contain affiliate links, meaning I get a commission if you decide to make a purchase through my links, at no cost to you.
Looking to make the famous angel food smoothie recipe at home? Try our simple recipe and enjoy this delicious taste anytime.
There's no doubt about it – Smoothie King has some of the best tasting smoothies on the planet. In fact, the Smoothie King Recipes make some perfect smoothies, although they aren't always the most nutritious smoothies.
If you're looking for a delicious and refreshing smoothie, look no further than this Angel Food Smoothie Recipe. This copycat recipe is just like the one from Smoothie King, but you can make it at home for a fraction of the cost. The original recipe calls for strawberries, bananas, nonfat milk and turbinado sugar. We will show you how to make this simple recipe at home plus give you ideas to make it a bit healthier.
So, are you ready to learn how to make this delicious copycat smoothie at home? Let's dive in!
Ingredients in Our Angel Food Smoothie King Recipe
Strawberries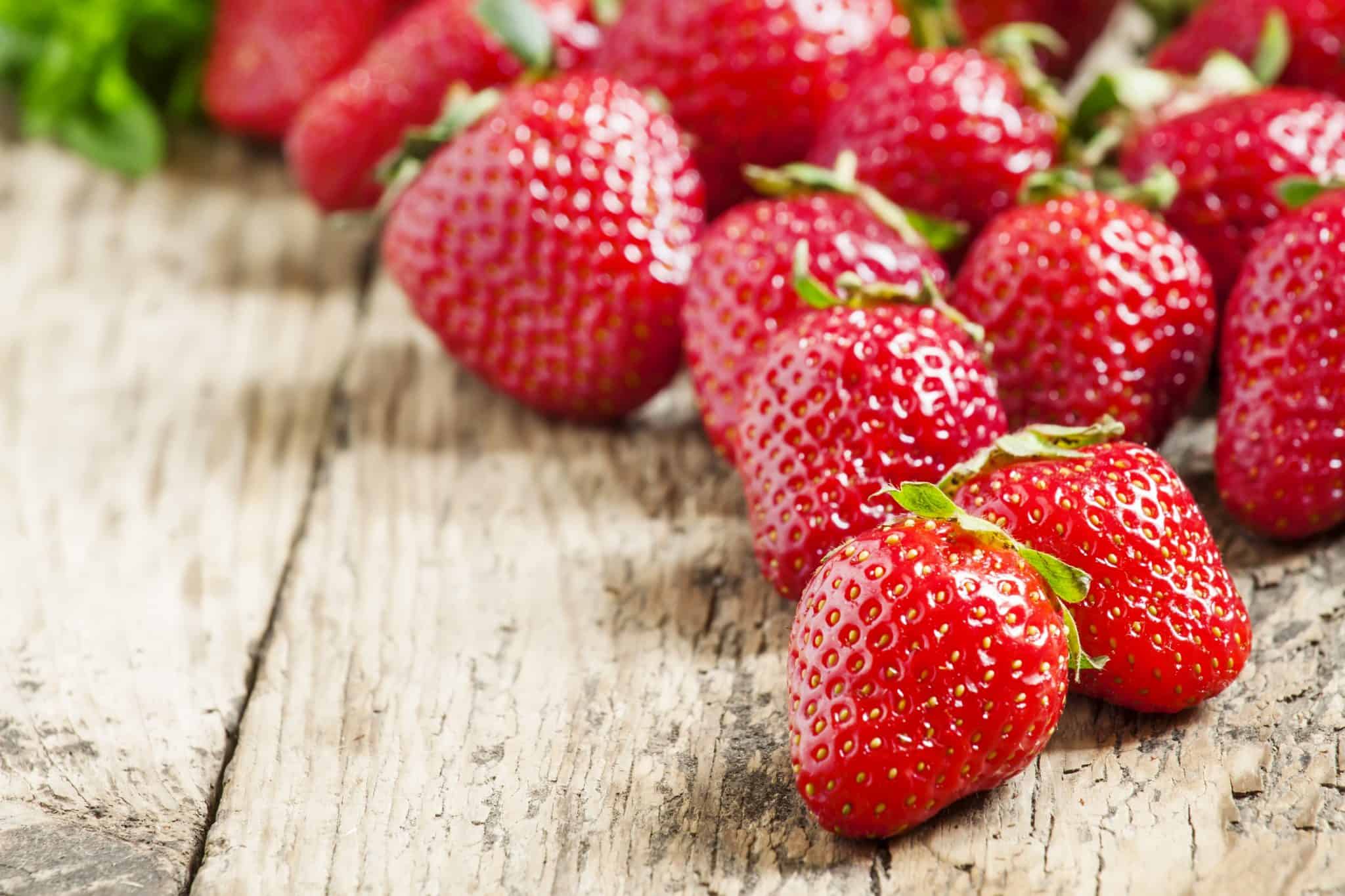 You can't have a strawberry banana smoothie without strawberries, right? The sweetness of the strawberries pairs perfectly with the bananas and turbinado sugar. We recommend using fresh strawberries, but you can also use frozen if that's all you have on hand.
The health benefits of strawberries are many. They are a good source of vitamin C, which can help boost your immune system. They are also a good source of dietary fiber, potassium and antioxidants. All of these nutrients work together to promote optimal health. So, next time you're enjoying your Angel Food Smoothie, be sure to take a moment to appreciate all of the health benefits that those delicious strawberries provide.
_________________
Bananas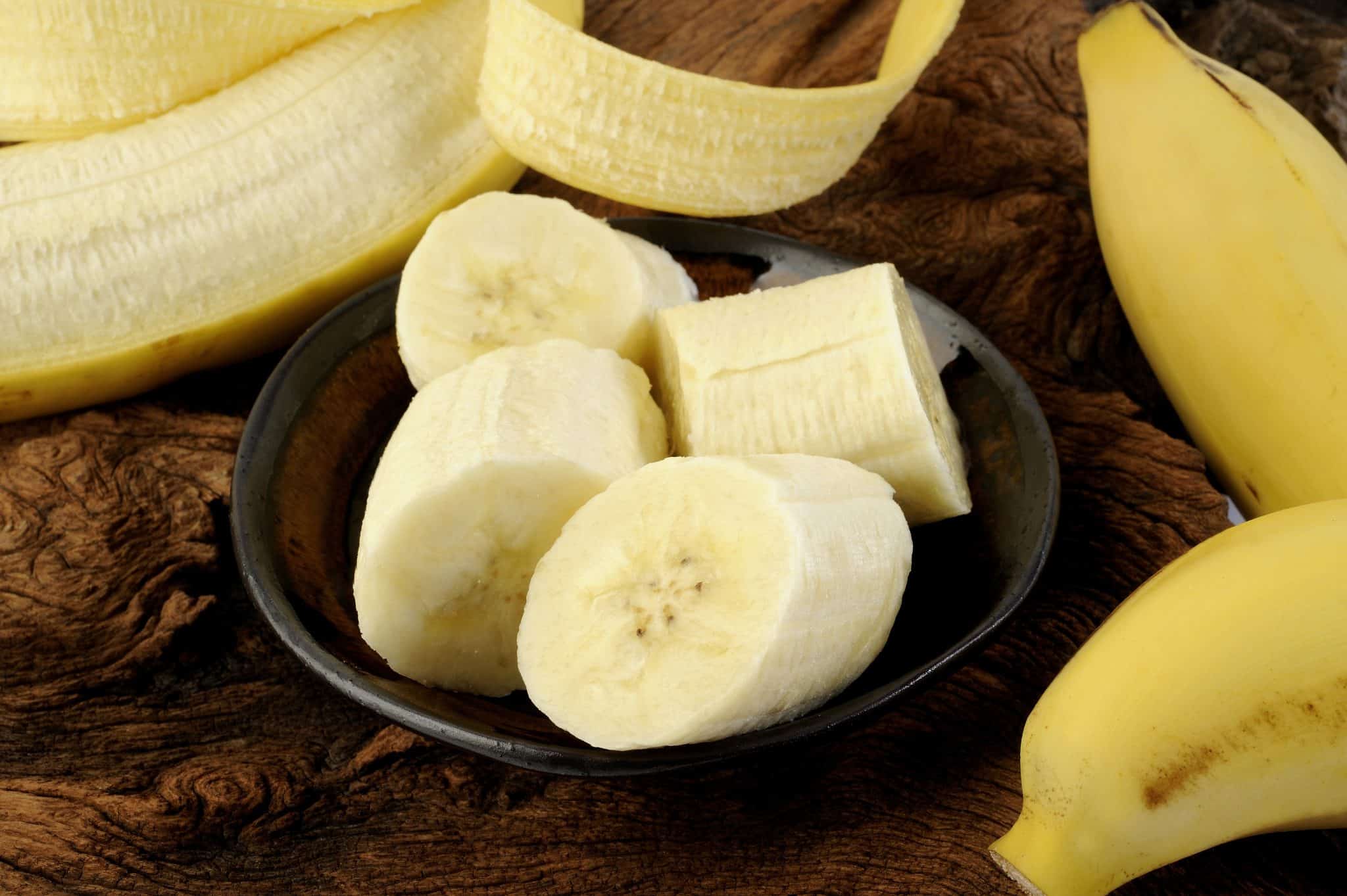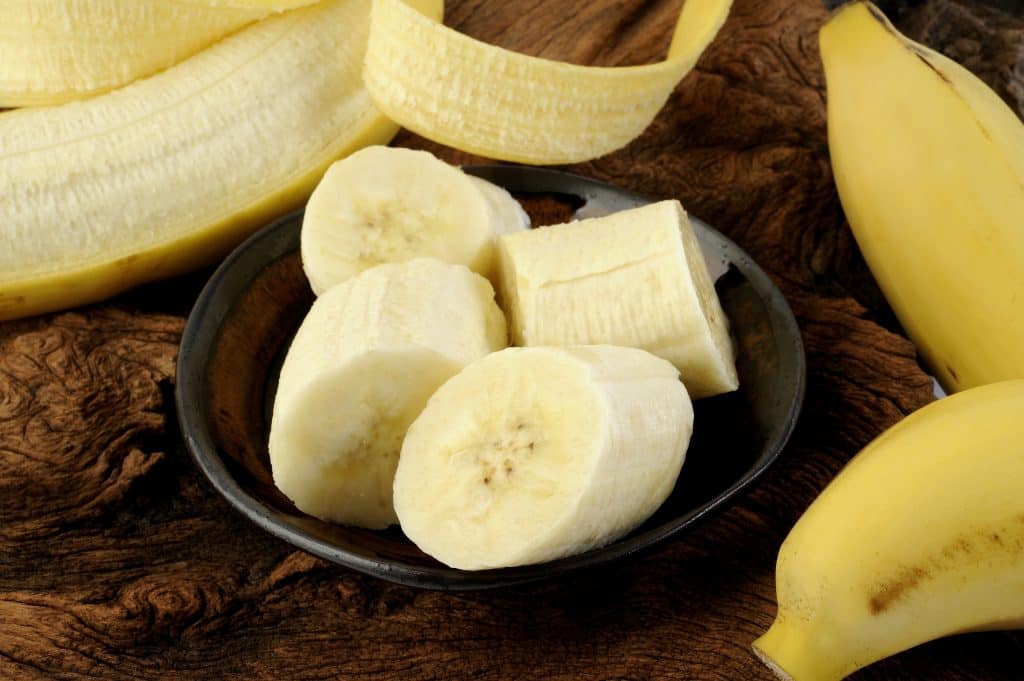 Bananas are a key ingredient in this smoothie recipe because they help to make it nice and creamy. They also add sweetness and a bit of natural sugar. We recommend using ripe bananas for this recipe, as they are easier to blend and will result in a smoother smoothie.
Even better, when your bananas get too ripe, just peel and throw whole bananas into the freezer (in a bag, of course!). This makes your smoothie even creamier!
Ripe bananas are also a good source of dietary fiber, vitamin C, potassium and antioxidants. Just like strawberries, all of these nutrients work together to promote optimal health. So, not only is this smoothie delicious, but it's also packed with nutrients that are good for you.
_________________
Nonfat Milk Powder
The original Smoothie King recipe uses nonfat milk, and we have chosen to use nonfat dry milk powder.
If you are nondairy or vegan, you can use any type of milk that you like. Simply omit the nonfat milk powder and replace the water with any nondairy milk of your choice, such as soy milk, almond milk, coconut milk or even oat milk (our favorite!).
_________________
Vanilla Yogurt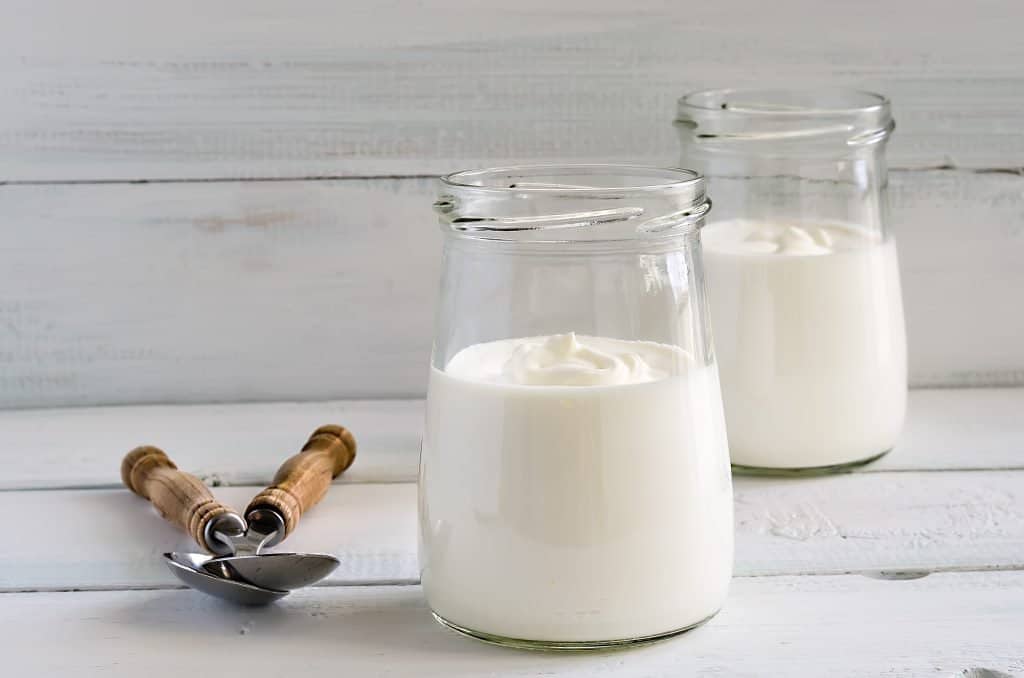 Adding yogurt to our smoothie recipe gives it a bit of creaminess and helps to bind all of the ingredients together. We recommend using vanilla yogurt, but you could also use strawberry or banana flavored yogurt. If you go this route, you might want to add a drop of pure vanilla extract.
If you are nondairy or vegan, you can use any type of yogurt that you like. Simply use a nondairy vanilla yogurt – any brand or type will do.
_________________
Raw Sugar (Turbinado Sugar)
The original recipe calls for turbinado sugar, but we find that raw sugar works just as well. If you don't have either of these on hand, you can use regular white sugar. The choice is yours!
If you don't want to put sugar in your smoothie (and I don't blame you), then try a pitted date, stevia or monk fruit (I love the crystallized monk fruit for most anything that sugar can be used for). Just try to steer clear of artificial sweeteners.
_________________
Filtered Water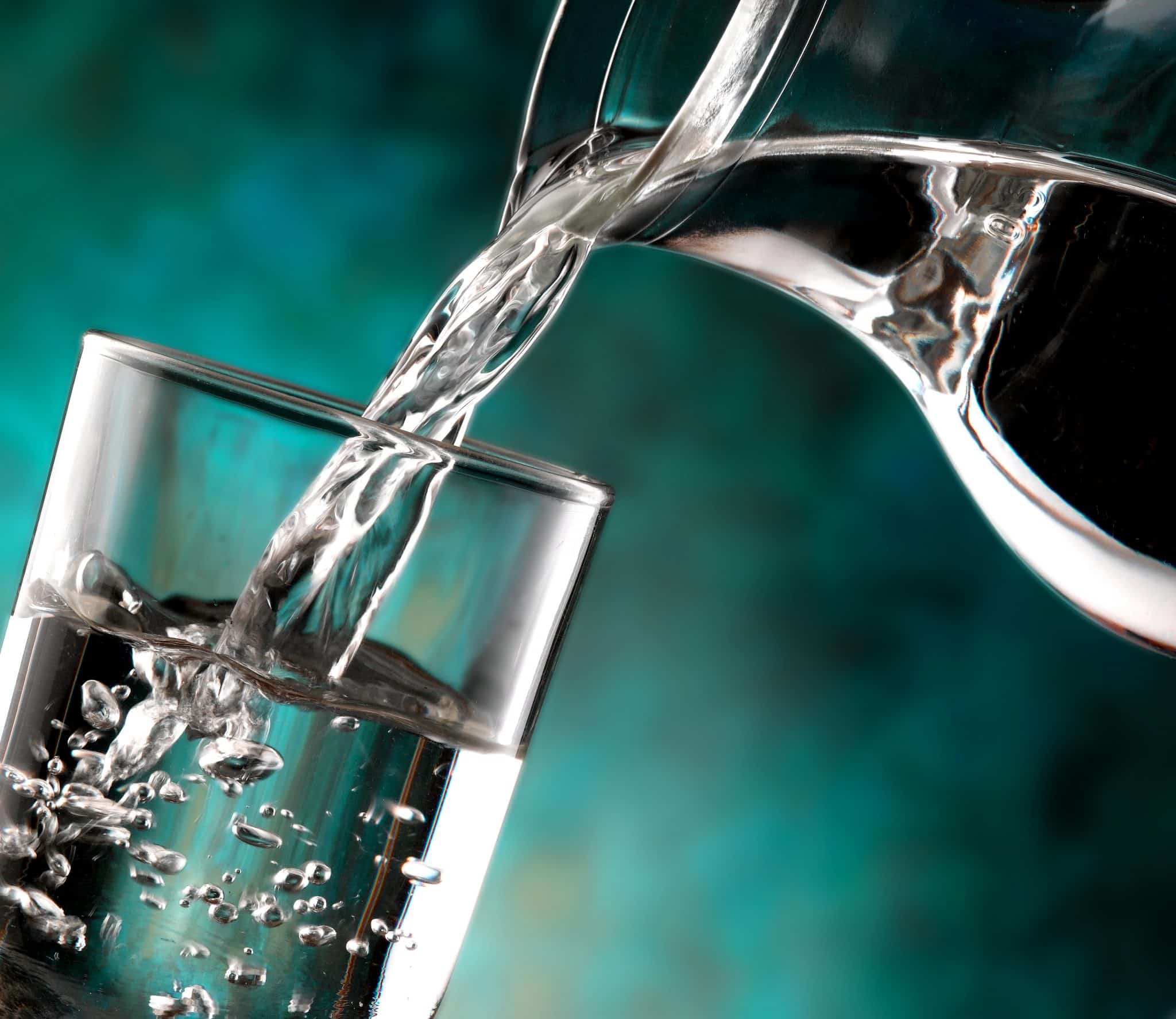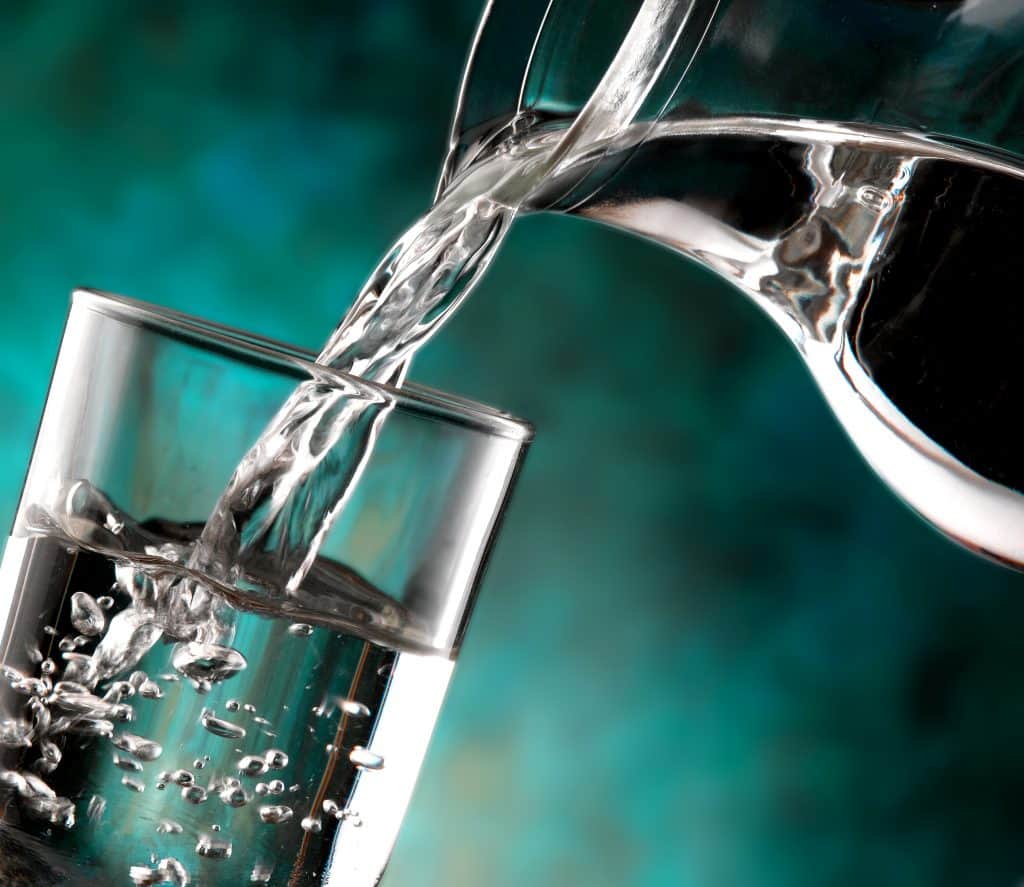 And last but not least, we have water. The water is used to help thin out the delicious drink and make it easier to blend. You can always add more or less water, depending on how thick or thin you like your smoothie.
Start with a smaller amount of water and add more as you need. You can also add ice if you find that your smoothie needs a bit of thickening (although with all the creaminess in there this shouldn't be a problem, especially if you used frozen fruit).
How to Customize Your Angel Food Smoothie
Now that we know what the easy ingredients are in our copycat smoothie recipe, let's talk about how you can customize it to your liking.
If you haven't been eating much refined sugar, this smoothie could be too sweet for you. Try adding a hint of lemon juice to tone it down or you can omit the sweetener altogether. There are lots of healthy options for natural sweeteners you can use.
For a creamier smoothie, make sure your fruit is frozen.
To make your smoothie extra nutritious, add a handful of fresh spinach or kale. The sweetness of the strawberries, banana and sugar will help mask the taste of these greens and you can't find many healthier things on the planet than leafy greens.
For a more filling smoothie, add chia seeds, hemp seeds rolled oats or ground flaxseed. These ingredients will also add some extra fiber and nutrients to your smoothie.
If this smoothie is too thick (this will depend upon the moisture level of your yogurt), feel free to thin it out with more water, or use coconut water, coconut milk, oat milk or almond milk.
Want more protein? Feel free to add one scoop protein powder or nut butters such as peanut butter, macadamia butter or almond butter for some saturated fat in our healthy smoothie recipe and a slightly nutty taste or a daily dose of protein powder.
How to Blend a Perfect Angel Food Smoothie
Now that we know the ingredients and how to customize our copycat smoothie, it's time to blend!
Start by adding the water (or milk if you aren't using nonfat milk powder) to your blender. Then add the yogurt.
Next, add the fruit (strawberries and banana, frozen preferred).
Finally, add the dry milk powder, if using, and any extras you prefer.
Blend at low speed (if your blender allows) until all ingredients are combined and you have a smooth consistency. If your smoothie is too thick, add more liquid until it reaches the desired consistency. This works best in a high-powered blender, but any blender can do the job since there are no tough ingredients.
Enjoy your Angel Food Smoothie immediately or store in a sealed container for up to a day in the fridge for later.
Caution: This may become your new favorite smoothie recipe!
Smoothie King Angel Food Recipe
Enjoy a copycat smoothie for the Angel Food Smoothie from the popular smoothie chain Smoothie King.
Equipment
measuring cups and spoons
Ingredients
1

cup

strawberries

fresh or frozen

1

ripe banana

frozen is best

1

Tbsp

nonfat dry milk powder

1/2

cup

Greek yogurt

vanilla

1

tsp

turbinado sugar

add more or less as needed

1/2

cup

filtered water

ice

as needed, optional
Instructions
Add all ingredients into a blender and blend until smooth. Use low speed if you can or if your blender only has high speed that's okay)

Enjoy as is or add additional toppings as desired.

Store leftovers in a sealed container in the fridge for up to 1 day.
This copycat recipe for the famous angel food smoothie at Smoothie King is easy to make and delicious. You can customize it to your liking by adding different ingredients or altering the amount of sugar you add. This is the best smoothie for a quick snack, a refresher on a hot summer day or breakfast on the go and a great way to get in some fruit servings. Enjoy!